Q & A Corner - Issue #9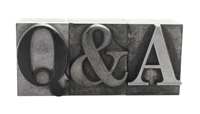 Issue #9 Questions and Answers about Individualized Education Programs
This NASETQ & A Corner will provide you with the answers to the following questions about Individualized Education Programs:
What is an Individualized Education Program (IEP)?
What is the Purpose of an IEP?
Who Develops the IEP?
What Content Must Be Included in a Student's IEP?
What are Related Services?
How is a Student's Placement Determined?
What Happens after the IEP is Written?
How Does the IEP Get Implemented?
How Often Will a Student's IEP be Reviewed and Revised?
What are Some Guiding Principles for IEP Development?
In addition to the questions answered in this issue, there is also a summary of the steps to developing and implementing an IEP.
NASET Members - Login to access this issue of the NASETQ & A Corner