Q & A Corner - Issue #76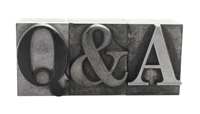 Questions and Answers on
What is Borderline Personality Disorder?
Borderline personality disorder (BPD) is a serious mental illness marked by unstable moods, behavior, and relationships. In 1980, the Diagnostic and Statistical Manual for Mental Disorders, Third Edition (DSM-III) listed BPD as a diagnosable illness for the first time. Most psychiatrists and other mental health professionals use the DSM to diagnose mental illnesses. Because some people with severe BPD have brief psychotic episodes, experts originally thought of this illness as atypical, or borderline, versions of other mental disorders. While mental health experts now generally agree that the name "borderline personality disorder" is misleading, a more accurate term does not exist yet.  This issue of NASET'sQ & A Corner comes from the National Institute of Mental Health.  It focuses on the many issues surrounding Borderline personality disorder.
If you are a member of NASET, please login to freely access this and all archived articles.
If you are NOT A MEMBER of NASET you may purchase this article for $.99 (use the "Buy now" button above) or Join NASET for free access to this and all articles within past publications..
NASET Members - Login to access this issue of the NASETQ & A Corner