Q & A Corner - Issue #74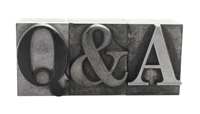 Questions and Answers on
Mediation
Children from birth up to age 18 may get Supplemental Security Income (SSI) benefits. They must have a disability and they must have little or no income and resources. Children can get SSI if they meet Social Security's definition of disability for children and if they have little or no income and resources. This issue of NASET's Q & A Corner is from the Social Security Administration and answers some questions parents ask about applying for SSI for children.
If you are a member of NASET, please login to freely access this and all archived articles.
If you are NOT A MEMBER of NASET you may purchase this article for $.99 (use the "Buy now" button above) or Join NASET for free access to this and all articles within past publications..
NASET Members - Login to access this issue of the NASETQ & A Corner