Q & A Corner - Issue #10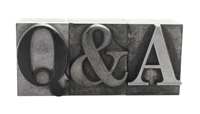 Issue #10 Questions and Answers about No Child Left Behind: Accountability and Testing
This NASETQ & A Corner will provide you with the answers to the following questions about Individualized Education Programs:
How are school report cards put together and what kind of information do they provide?
How can parents see these local report cards, which include school-by-school data?
What information is provided on state report cards?
What is "adequate yearly progress"? How does measuring it help to improve schools?
What if a school does not improve?
How are teachers or schools that do well rewarded?
What can parents do to help their child's school succeed and meet the accountability requirements? How does the law help parents become involved?
What impact does testing have on children?
Will student results be made available to parents?
Will the results of a child's tests be private?
On what subjects are students tested and when?
How is testing handled for children with disabilities? How is it handled for those with limited English proficiency?
Some say that testing causes teachers to teach to the test. Is that true?
Nevertheless, state assessments sound like they could take a lot of time and effort. What will be gained?
Do tests measure the progress of schools?
How does testing help teachers?
How does testing help principals?
How can parents find out if their child's school uses information gathered from testing to improve teaching and learning?
What about the National Assessment of Educational Progress (NAEP)?
NASET Members - Login to access this issue of the NASETQ & A Corner