Week in Review - September 16, 2022

---
NASET
WEEK IN REVIEW
National Association of Special Education Teachers
September 16, 2022 Vol 18 Issue #37
---

---
Dear NASET Members and Guests,
Welcome to NASET's WEEK in REVIEW. Here, we provide you with the latest publications fromNASET to read and or download, as well as some of the most interesting articles that have happened this week in the field of special education. We hope you enjoy this publication. Feel free to send us articles for this publication or let us know your thoughts about the WEEK in REVIEW at news@naset.org. Have a great weekend.

Sincerely,
WHATS NEW AT NASET
NASET's Practical Teacher Series
Utilizing the Math Routine, "Would You Rather," to Support Meaningful Classroom Interaction for ALL Students
Joanne Caniglia Ph.D. and Michelle Meadows Ph.D.
This issue of NASET's Practical Teacher series was written by Joanne Caniglia Ph.D. and Michelle Meadows Ph.D. For students with learning disabilities, it can be more challenging to participate in a math discussion. One such math routine, Would You Rather? addresses communication and offers a "low floor entry point suitable for all students and a high ceiling supporting the curiosity of all learners" (Wong & Bukalov, 2020). This article will describe the routine, its research, and how it benefits ALL learners. Finally, examples will be provided to demonstrate the many facets of this routine.
---
---
New Report on Impact of Pandemic on Learning Experiences of Young People with Disabilities
The first report to examine the impact of the COVID-19 pandemic on the learning experiences of young people with disabilities has been published. Researchers at University College Cork (UCC) examined how the COVID-19 pandemic has affected young people with disabilities' experience of learning and vocational training, and what we can learn from this about future education and employment practices which enable people with disabilities' inclusion. The study, "Learning Disrupted," explores the challenges that faced young people and service providers in transitioning to online learning and training during lockdown, but also the potential of virtual technologies to enable greater flexibility in how people with disabilities participate in education and employment beyond the pandemic. Read More
The Benefits of Reflection for Students with Disabilities
Reflection is one of the most important and powerful skills for anyone to engage with, and it's important for educators to introduce this concept to all students. Far too often, students with disabilities are not afforded the opportunity to learn about reflection and how it can help them succeed in school. Reflection encourages students to evaluate and understand their mistakes while supporting a growth mindset to develop either solutions or action plans to improve their skills in order to master a topic or standard. Read More
CTE Can Help Alternative Schools Ensure Post-Graduation Pathways
Districts can help ensure alternative schools are setting students up for post high-school pathways by partnering with outside groups and starting these conversations with pupils early. The goal is to help students understand that attending an alternative school does not close the doors to future opportunities, no matter the direction they hope to take. "The best thing that our alternative schools do is to introduce students to post high-school pathways," said Kristina Yamada, executive director of the National Alternative Education Association. "Most come thinking that they are not able to attend college — it is our job to change their perspective." Read More
Newborns of Women with Disabilities More Likely to Experience Health Complications, Study Finds
Babies of women with disabilities have a greater chance of experiencing rare health complications and requiring intensive care – though many of the health issues are preventable, according to a new study. "There's good evidence that, especially for preterm birth and low-birth-weight babies, better access to prenatal care can make a big difference," says Hilary Brown, co-author of the paper and assistant professor in the department of health and society at the University of Toronto Scarborough. Published by the American Academy of Pediatrics, the study – one of the largest of its kind –found the greatest risks were in newborns of women with intellectual or developmental disabilities, and multiple disabilities. Researchers used data from the non-profit research institute ICES to look at all births in Ontario from 2003 to 2018. They compared the newborns of about 200,000 women diagnosed with a disability to the 1.5 million babies of women without disabilities. They also classified four types of disability in the mothers: physical; sensory; intellectual or developmental; and multiple disabilities. Read More
---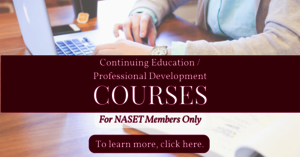 ---
Can Apprenticeships Help Alleviate Teacher Shortages?
As much as she wanted to, Karol Harper hadn't planned to go back to school to get her teaching license. With a full-time job and a family — she couldn't afford it. It would have meant a loss of income and benefits. Harper, a teacher's aide in the special education department at Farragut Intermediate School in Knoxville, Tennessee, was interviewing a candidate for a position at her school when she learned about her state's new teacher apprenticeship program. The program enables participants to get licensed as teachers through an apprenticeship, instead of paying out of pocket for the degree. Many apprentices work in a school, gradually taking on more teaching responsibilities, while studying for an education degree at night. Read More
Another Voice: Teachers Need to Fully Understand the Science of Reading
As elementary teachers return to school this fall, they will undoubtedly contend with one of education's hottest topics: the "science of reading." But getting the science right will require more than a workshop or a new program. It will take critical evaluation of curriculum and instruction informed by research on how children learn to read and how best to teach them. While the term "science of reading" is not new ("The Science of Reading: A Handbook" was first published in 2005), it has made its way into the discourse through popular journalism, such as Emily Hanford's reporting in American Public Media, and the inevitable marketing of the term by publishers. Many educators have turned to social media and workshops to learn about the science of reading in efforts to meet the needs of their students. Read More
Students with Special Needs Require a Whole Child Approach
In early 2020, 7.3 million students received special education services as required by the Individuals with Disabilities Education Act (IDEA), according to the National Center for Education Statistics. That's 14% of K–12 students in public schools in the United States who depend on additional—and often very specialized—services to support their ability to learn and live their lives fully. But once the pandemic set in and schools closed their doors, the elaborately precarious systems that have been constructed to meet the needs of these students collapsed. In October 2020, a little more than two- thirds of K-12 principals estimated that their students with disabilities would perform somewhat or much lower than they had before the pandemic. Read More
ADHD Specialists Worry Stimulant Drugs Are Overprescribed, Push for Treatment Guidelines
A group of specialists in attention-deficit hyperactivity disorder plan to create the first U.S. guidelines for diagnosing and treating the condition in adults, partly due to the proliferation of telehealth companies that they worry are prescribing stimulant medications irresponsibly. Led by the American Professional Society of ADHD and Related Disorders, the effort is motivated in part by growing demand for ADHD treatment and medication, particularly during the pandemic when more mental-health care has been taking place online, members say. Social-media content about ADHD, including advertising by companies such as Cerebral Inc. and Done Global Inc., has driven an uptick in patients who believe they have ADHD and are seeking treatment, said Ann Childress, the group's president. Read More
---

---
TRIVIA QUESTION OF THE WEEK
Congratulations to: Cynthia Turcotte, Diane Campbell-Mitchell, Karen Taggesell, Katrina Snider, Karen Frantz-Fry, Zenaida Lemus, Patsy Ray, Lauro Esquilona III, Cindi Maurice, Laura Latrou, Catherine Cardenas, Jenifer Womble-Ericson, Dara Boudreaux, and DeShanna Reed who all knew the answer to last week's trivia question:
This disorder is also known as developmental coordination disorder (DCD). According to the National Center for Learning Disabilities, individuals with this disorder have difficulties in planning and completing fine and gross motor tasks. This can range from simple motor movements, such as waving goodbye, to more complex ones like sequencing steps to brush one's teeth. It is a neurological disorder that impacts an individual's ability to plan and process motor tasks. Individuals with this diagnosis often have language problems, and sometimes a degree of difficulty with thought and perception. It, however, does not affect the person's intelligence, although it can cause learning problems in children and is an immaturity of the organization of movement. The brain does not process information in a way that allows for a full transmission of neural messages. What is the name of this disorder
ANSWER: DYSPRAXIA
THE TRIVIA QUESTION OF THE WEEK WILL RETURN ON SEPTEMBER 23, 2022
---
NY Students with Disabilities Will Have New Chance to Complete Education
Students with disabilities who may have "aged out" of an education program due to the COVID-19 pandemic will have a renewed chance beginning in September to finish their school work under a law approved earlier this year. The measure, backed by state Assemblyman Angelo Santabarbara, is meant to help students complete their Individualized Education Program or continue their education until turning 23 years of age. The law is meant to help students who have lost a year of education when the pandemic closed schools and made it difficult for them to complete their coursework through remote learning or online lessons. Starting in September, the students with disabilities who turned 21 can enroll in the 2022-23 school year to complete their education. Read More
Encouraging Middle and High School Students to Build Patience in the Classroom
Whether it's from spending the past two years in and out of physical classrooms or some side effect of social media giving teenagers the need for instant gratification, my middle school students, last year more than ever, were struggling to exercise patience in the classroom. I was consistently met with the sound of my name ringing out across the classroom as I tried to weave my way around to each student and support them—not to mention the students who wouldn't call out from their seats but instead would come right up to me with their needs. Although it can feel frustrating to have so many students requiring your attention all at once, this situation does create an opportunity to help students build their ability to demonstrate patience. Read More
Experimental Drug Shows Promise for Autism-Linked Syndromes
An experimental drug called soticlestat decreases seizures in children with rare, severe forms of epilepsy linked to autism, a new study finds. Dravet syndrome accounts for 3 to 8 percent of all children who experience seizures in the first year of life, and Lennox-Gastaut syndrome is responsible for about 4 percent of all childhood epilepsy. Both syndromes are resistant to treatment with conventional anti-seizure medications, so scientists have been exploring drugs that employ new mechanisms of action, such as Epidiolex, which is based on a compound in marijuana. Soticlestat inhibits an enzyme called cholesterol 24-hydroxylase (also known as CH24H or CYP46A1), which metabolizes cholesterol in the brain. Read More
---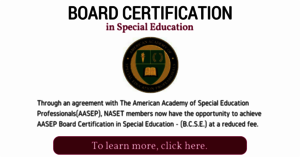 ---
What Not to Say to Parents of Neurodivergent Children
Neurodiversity is meant to describe brains that may not work the same way as others, or what has been deemed as "normal." The term, which was created in 1990, describes a gauntlet of different children who may learn differently than their neurotypical peers, per the Child Mind Institute. This can be in the form of autism, learning disorders, or ADHD, but also encompasses any child who may need to shift away from typical learning practices. While we as a society are working hard to get rid of the negative stigma surrounding neurodiverse people, it doesn't make it any less difficult to be a parent of a neurodivergent child. According to Psychology Today, parenting a neurodivergent child can be rough and many parents report having more bad days than good. While all young children are prone to screaming fits, tantrums, or whining from time to time, children with autism, ADHD, or similar disorders are more likely to have these episodes on a regular basis. They can be extra sensitive and often unable to be calmed like neurotypical children. Read More
DNA Responses to Childhood Trauma Offer Clues on Which Children Will Have Long-Term Health Issues as Adults
New research from Virginia Commonwealth University's School of Pharmacy brings the medical community closer to identifying children with the highest need for treatment and intervention following traumatic events. The study, published in Molecular Psychiatry, found that epigenetic traces of childhood trauma could be used as biomarkers to predict the risk of depression, nicotine dependence, alcohol use disorder and other health issues in people nearly 17 years later. "If two children are exposed to the same traumatic event, one may experience much more severe consequences than the other as an adult," said Edwin van den Oord, Ph.D., professor and director of the Center for Biomarker Research & Precision Medicine at the VCU School of Pharmacy, who was the lead author of the study. "Our biology can sometimes respond to trauma, and by looking at DNA responses associated with trauma, we've developed a novel tool for predicting long-term health risks." Read More
Educational Media Can Expand Young Readers' Access to Informational Text
A study published in the American Educational Research Journal found young children's exposure to informational text — knowing how to find information — through free, public education media can provide low-cost, scalable and equitable access to effective learning opportunities. The findings provide encouraging evidence that access to research-based content can support young children's literacy development both at home and in school, said Naomi Hupert, co-author of the study and director of the Center for Children & Technology at the Education Development Center. Exposure to informational text is critical for learning, but children tend to have less exposure throughout elementary school compared to narrative and other forms of text, the study said. Read More
Reading, Math Scores Fell Sharply During Pandemic, Data Show
Math and reading scores for America's 9-year-olds fell dramatically during the first two years of the pandemic, according to a new federal study — offering an early glimpse of the sheer magnitude of the learning setbacks dealt to the nation's children. Reading scores saw their largest decrease in 30 years, while math scores had their first decrease in the history of the testing regimen behind the study, according to the National Center for Education Statistics, a branch of the U.S. Education Department. The dramatic setbacks, which erased two decades of progress in American test scores, reflect years of upheaval for the country's education system. Schools shut down for months at a time amid COVID-19 outbreaks. Read More
---

---
JOB POSTINGS
* [Immediate Hire] Middle School Math Learning Specialist - Reporting to the Academic Dean, the Middle School Math Learning Specialist will be responsible for building meaningful relationships with students, implementing a Common Core-aligned curriculum, and working with their grade team to analyze data to drive instruction. This is an exciting opportunity for an educator who is passionate about improving student outcomes by leading excellent instruction and building a positive school culture. To learn more- Click here
* Tenure Track Faculty - School of Education (Special Education) - We value the ability to serve students from a broad range of cultural heritages, socioeconomic backgrounds, genders, ability and orientations. Therefore, we prioritize applicants who demonstrate they understand the benefits diversity brings to a professional educational community. The successful candidate will be an equity-minded individual committed to collaborating with faculty, classified staff, administration, and students who are also committed to closing equity gaps. To learn more- Click here
* Special Education Teacher-(Elementary, Middle, or High School) - The EC Teacher plans and provides for appropriate learning experiences for students with disabilities in a variety of educational settings. To learn more- Click here
* [2022-2023] Middle School Learning Specialist - Reporting to the Academic Dean, the Learning Specialist will be responsible for providing tailored support to students with special education needs, through integrated co-teaching, in small group settings, or a combination of both. This is an exciting opportunity for a seasoned educator who is passionate about ensuring all students succeed and thrive in school. To learn more- Click here
* Student Learning Support (SLS) Teacher (Immediate Opening) - Rochambeau is committed to a diverse workforce representative of our students, one that embraces cultural competency and an international community. Diversity is the hallmark of Rochambeau, with over 80 nationalities represented in the student body. We are dedicated to fostering a culture where diversity, equity, and inclusion remain at the core of who we are. To learn more- Click here
* Special Education Teachers K-12 (1 Year Only) - Skills and experience with standardized academic testing, writing IEPs, developing positive behavior support plans, and strong direct scientifically – based instruction utilizing a variety of interventions such as Wilson, Seeing Stars student success preferred. To learn more- Click here
* Special Education Teacher - Avondale House is a 501(c)(3) not-for-profit agency that provides, educational services to children with autism, a day habilitation program for young adults, where clients receive training in daily living skills and pre-vocational activities, employment services for those with disabilities and four residential homes for individuals unable to live in their own home. Avondale House has been serving individuals with autism since 1976. To learn more- Click here
* [2022-2023] Middle School ELA Learning Specialist - Reporting to the Academic Dean, the Middle School Social Studies Teacher will be responsible for building meaningful relationships with students, implementing a Common Core-aligned curriculum, and working with their grade team to analyze data to drive instruction. This is an exciting opportunity for an educator who is passionate about improving student outcomes by leading excellent instruction and building a positive school culture. To learn more- Click here
* Special Education Teacher $2,000 sign-on bonus! - BASIS is seeking an experienced Special Education Teacher who is eager to develop leadership skills by serving as a member of the school's administrative team. This is a teacher/administrator hybrid role whose primary responsibilities include the provision of special education services and supporting special education program operations as part of the administrative team at a school site. To learn more- Click here
* Special Education Assistant $2,000 sign-on bonus! - BASIS.ed offers an incredible opportunity to be deeply involved in an academic community that is dynamic, exciting and unpredictable. You'll join others in a highly social, supportive and collaborative environment. To learn more- Click here
* Learning Specialist/IDD Program Manager (Grant) - The Full-Time Learning Specialist/ IDD Program Manager reports directly to the Director, Center for Accessibility and Inclusive Education. The Learning Specialist/ IDD Program Manager performs administrative level functions to support the daily activities of the Adult Transition Program and in doing so, contribute to the success of grant implementation. To learn more- Click here
* Special Education - Elementary Teacher - Career opportunities where you can choose your path. From coaching to administration, there are many options to grow your career, while pursuing your interests and passions. We are hiring immediately for a full-time Special Education - Elementary Teacher. Come grow your career with the Clark County School District! To learn more- Click here
* Special Education Teacher and Paraprofessional Positions – District Wide - The purpose of these positions is to help each student learn subject matter and skills that will contribute to his/her development as a mature, capable, and responsible adult. Provide a positive, healthy, and safe environment in which the student can achieve his/her maximum potential. To learn more- Click here
If you are an Employer looking for excellent special education staff - Click here for more information
---
FOOD FOR THOUGHT
It's not so much the journey that's important; as is the way that we treat those we encounter and those around us, along the way. Jeremy Aldana.