Week in Review - July 30, 2021

---
NASET
WEEK IN REVIEW
National Association of Special Education Teachers
July 30, 2021 Vol 17 Issue #31
---

Dear NASET Members and Guests,
Welcome to NASET's WEEK in REVIEW. Here, we provide you with the latest publications fromNASET to read and or download, as well as some of the most interesting articles that have happened this week in the field of special education. We hope you enjoy this publication. Feel free to send us articles for this publication or let us know your thoughts about the WEEK in REVIEW at news@naset.org. Have a great weekend.

Sincerely,
---

---
WHATS NEW AT NASET
NASET's Inclusion Series
How Culture Affects Inclusion: A Literature Review
By Rebecca Webster
Inclusion and cultural diversity are two societal factors that are simultaneously increasing here, in America. According to the National Center of Education Statistics (2019), 50.7 million students are estimated to attend public schools across the country, including elementary, middle, and high schools. Of those students, about 10% are classified as English Language Learners (ELLs) and approximately 7% identified as having a disability. As these numbers continue to grow, so do the unique and individual needs of the students' and their families. To make inclusion successful, parents and teachers must be able to work together to ensure the needs of all students are being met both at home and in school. This includes recognizing and acknowledging cultural differences, and using that information to better support the families and the student going forward. The literature reviewed in this paper will take a closer look at the various views of disability and inclusion, as well as the effects these beliefs have on student performance in schools from 6 different cultures. Recommendations for successful inclusion across all cultures going forward will also be addressed.
---
American Academy of Pediatrics Recommends Masks in Schools for Everyone Over 2, Regardless of Vaccinations
The American Academy of Pediatrics released new Covid-19 guidance for schools on Monday that supports in-person learning and recommends universal masking in school of everyone over the age of 2, regardless of vaccination status -- a stricter position than that taken this month by the US Centers for Disease Control and Prevention. "The AAP believes that, at this point in the pandemic, given what we know about low rates of in-school transmission when proper prevention measures are used, together with the availability of effective vaccines for those age 12 years and up, that the benefits of in-person school outweigh the risks in all circumstances," the guidance says. One of the main interventions put forward by the AAP is that all students over the age of 2 and all school staff should wear masks at school unless they have a medical or developmental condition that prohibits this. Read More
https://edition.cnn.com/2021/07/19/us/aap-open-schools-covid/
Adaptive Fashion is Catching On
In the last few years, fashion has made some small but crucial strides in inclusivity. It's not quite so unusual as it was a decade ago to see diverse skin tones on the runway or mainstream brands selling an extended size range. Now, the industry is starting to focus on adaptive fashion, or fashion designed for people with disabilities. In the last three months, brands and retailers from Erdem to JCPenney have rolled out new collections and lines designed with disabled people in mind. A billion people globally, 15% of the population, have some sort of disability. And some of the most common aspects of fashion design are inaccessible to people with certain disabilities, like having a zipper on the back of a dress. The brands doing adaptive fashion stressed that it doesn't take much to make designs more accessible. Read More
https://www.glossy.co/fashion/adaptive-fashion-is-catching-on/
People With Disabilities Need Services in the Community
The year was 1909, and Charles Wilbur was near the end of his life. As he looked back on a career promoting and operating institutions for people then called "feeble-minded," he suffered profound regret. "My views are decidedly changed since I learn that Society only desires to get rid of them and be protected from them when the older ideas were to uplift them by every means that could be used," Wilbur wrote to a colleague, bemoaning the shift toward lifelong institutional segregation for people with intellectual disabilities. "Now when thus congregated in Droves like cattle it is about as much as we can accomplish to keep them comfortable and fed and clothed after a fashion, but without the affectionate influences most children get at homes. Shut up by themselves the large Asylum is no better than the County poor house and in my judgment not as good." Read More
https://www.bloomberg.com/opinion/articles/2021-07-20/people-with-disabilities-need-services-in-the-community
3 Ways to Create Curriculum with Real-Life Relevance
When a school is fortunate to have exceptional teachers with diverse backgrounds, those teachers can draw on their experiences and interests to create a strong, engaging, and original curriculum. Our school, Laurel School, is one such school. Laurel School is a nationally recognized independent K-12 day school for girls, and it includes a co-ed pre-primary as well. The curriculum is shaped in part by a diverse staff with unique interests and a creative mentality for turning those interests into special opportunities for our learners. The curriculum reflects research on the power of growth mindset, best practices for girls, and proven approaches for introducing girls to the fascinating world of STEM and STEAM professions. Read More
https://www.eschoolnews.com/2021/07/16/3-ways-to-create-curriculum-with-real-life-relevance/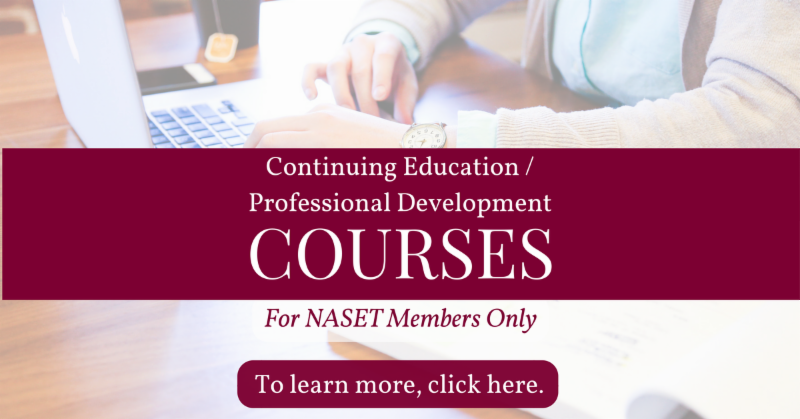 4 Common Classroom Management Mistakes New Teachers Make—and How to Avoid Them
I'll never forget the moment my parent volunteer said to me, "Your students never listen to you, do they?" I was a new second-grade teacher, and in my heart, I knew she was right. I felt the color drain from my face. I was horrified. I can't tell you how many times it felt like none of my students listened whenever I asked for their attention. And here's the thing—I've worked with thousands of new elementary teachers for more than 20 years, and whenever I share that story, I'm met with relief. Relief that it's happened to someone else and relief that they aren't alone.
If you're struggling with classroom management as a new teacher, you are in good company. Read More
https://www.edutopia.org/article/4-common-classroom-management-mistakes-new-teachers-make-and-how-avoid-them
California Launches Largest Free School Lunch Program in US
When classrooms in California reopen for the fall term, all 6.2 million public school students will have the option to eat school meals for free, regardless of their family's income.
The undertaking, made possible by an unexpected budget surplus, will be the largest free student lunch program in the country. School officials, lawmakers, anti-hunger organizations and parents are applauding it as a pioneering way to prevent the stigma of accepting free lunches and feed more hungry children. "This is so historic. It's beyond life-changing," said Erin Primer, director of food services for the San Luis Coastal Unified School District on California's central coast. Several U.S. cities including New York, Boston and Chicago already offer free school meals for all. But until recently, statewide universal meal programs were considered too costly and unrealistic. California became the first state to adopt a universal program late last month, and Maine followed shortly after with a similar plan. Read More
https://apnews.com/article/business-health-government-and-politics-education-california-b959171f408b549eb46376998c02ac2c
NPC 2021: How SEL Can Help Raise High School Reading Achievement
School principals can support student literacy development in middle and high schools by promoting the mechanics of reading instruction as well as student-centered learning approaches, such as social-emotional learning and student choice in reading materials, said panelists in a Thursday virtual session during the National Principals Conference, hosted by the National Association of Secondary School Principals. The link between SEL and literacy development might not be obvious, said panelist Janine Caffrey, chief research officer at Reading Plus, but there are strong connections between positive student-teacher relationships and reading proficiency. The learning lags experienced during the pandemic may be partly attributed to students' disconnect from school communities and friends, Caffrey said.
School leaders should also be mindful of SEL and instructional supports for teachers, who are balancing a variety of academic, equity, engagement and access demands to assist older students, the panelists said. Read More
https://www.k12dive.com/news/how-sel-can-help-raise-high-school-reading-achievement/603431/
---
TRIVIA QUESTION OF THE WEEK
Congratulations to: Mary Ellen Denmon, Cari Sullivan, Lauro Esquilona, Karen Breisinger, Michelle Moohr, Karen Frantz-Fry, Patsy Ray, Diane Campbell-Mitchell, Tracy Anderson, Olumide Akerele, Miriam Eckstein-Koas, Tracey Christilles, Cindi Maurice, Kaaren Bowen, and Marquia Young who all knew the answer to last week's trivia question:
This laboratory technique is used to look for abnormal numbers or structures of chromosomes. It is also a term for an individual's collection of chromosomes (or put simply, it is simply a picture of a person's chromosomes). What is the term?
Answer: KARYOTYPE
This week's trivia question: This concept was coined in 1967 by the American psychologists Martin Seligman and Steven Maier. It is a mental state in which a person forced to bear stimuli that are painful or otherwise unpleasant, becomes unable or unwilling to avoid subsequent encounters with those stimuli, even if they are "escapable," presumably because he/she has learned that it cannot control the situation. For some children with disabilities, they feel that they've had no control over the past events of their lives, and they gain the expectation that future events will be just as uncontrollable. Because they believe that nothing they do will ever change the outcome of an event, these kids are often left thinking that they should not even bother trying. What is this mental state concept called?
If you know the answer to this week's trivia questions, email it to us at contactus@naset.org by August 3, 2021. If you are correct, you will be acknowledged in next week's NASET's Week in Review
---
Living Near Woodlands is Good for Children and Young People's Mental Health
Analysis of children and young people's proximity to woodlands has shown links with better cognitive development and a lower risk of emotional and behavioral problems, in research led by UCL and Imperial College London scientists that could influence planning decisions in urban areas. In what is believed to be one of the largest studies of its kind, researchers used longitudinal data relating to 3,568 children and teenagers, aged nine to 15 years, from 31 schools across London. This period is a key time in the development of adolescents' thinking, reasoning and understanding of the world. The study, published in Nature Sustainability, looked at the links between different types of natural urban environments and the pupils' cognitive development, mental health and overall well-being. Read More
https://www.sciencedaily.com/releases/2021/07/210719120313.htm
Words Matter: Language Can Reduce Mental Health and Addiction Stigma
Neuropsychopharmacology, leaders from the National Institutes of Health address how using appropriate language to describe mental illness and addiction can help to reduce stigma and improve how people with these conditions are treated in health care settings and throughout society. The authors define stigma as negative attitudes toward people that are based on certain distinguishing characteristics. More than a decade of research has shown that stigma contributes significantly to negative health outcomes and can pose a barrier to seeking treatment for mental illness or substance use disorders. Read More
https://www.sciencedaily.com/releases/2021/07/210718213303.htm
More than 1.5 Million Children Lost a Primary or Secondary Caregiver Due to the COVID-19 Pandemic
More than 1.5 million children around the world are estimated to have lost at least one parent, custodial grandparent, or grandparent who lived with them due to death related to COVID-19 during the first 14 months of the pandemic, according to a study published today in The Lancet. The study highlights orphan-hood as an urgent and overlooked consequence of the pandemic and emphasizes that providing evidence-based psychosocial and economic support to children who have lost a caregiver must be a key part of responding to the pandemic. The analysis used mortality and fertility data to model rates of COVID-19-associated orphanhood (death of one or both parents) and deaths of custodial and co-residing grandparents (ages 60-84) from March 1, 2020 to April 30, 2021, across 21 countries. This study was funded in part by the National Institute on Drug Abuse (NIDA), part of the National Institutes of Health. Read More
https://www.sciencedaily.com/releases/2021/07/210720185834.htm
Kids Eat More Fruit and Vegetables with Longer Seated Lunch Time
When kids sit down to eat lunch at school, fruits and vegetables may not be their first choice. But with more time at the lunch table, they are more likely to pick up those healthy foods. If we want to improve children's nutrition and health, ensuring longer school lunch breaks can help achieve those goals, according to research from the University of Illinois. "Ten minutes of seated lunch time or less is quite common. Scheduled lunch time may be longer, but students have to wait in line to get their food. And sometimes lunch periods are shared with recess. This means the amount of time children actually have to eat their meals is much less than the scheduled time," says Melissa Pflugh Prescott, assistant professor in the Department of Food Science and Human Nutrition at U of I. Read More
https://www.sciencedaily.com/releases/2021/07/210721141951.htm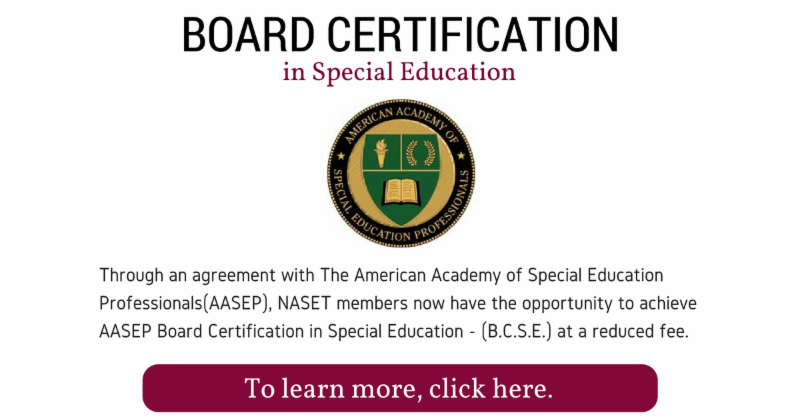 How to Zero in on the Right Technology Tools
While technology is not a new addition to the classroom, the increased focus on digital tools during the pandemic put technology in a new light. Teachers must consider how we bring these tools into our classrooms. As in-person instruction looms on the horizon, I've found myself reflecting on the lessons learned from our virtual experiences. This year caused me to reflect on how I use technology in my classroom, and several key strategies emerged that will frame my edtech usage going forward. Read More
https://www.edutopia.org/article/how-zero-right-technology-tools
Creating a More Accessible and Inclusive Workplace for People with Disabilities
Many people with disabilities still face significant difficulties in finding employment, despite the marked improvement after the Americans with Disabilities Act was enacted. When they get new jobs, they then may face a workplace environment that is not tailored to their needs and requirements. Technology can play an essential role in creating an accessible future of work. Rapid developments in assistive technology devices and emerging technologies, such as artificial intelligence, the Internet of Things, virtual reality and augmented reality, can help people with disabilities engage in the workplace by creating an accessible and inclusive environment. Read More
https://www.forbes.com/sites/forbesbusinesscouncil/2021/07/21/creating-a-more-accessible-and-inclusive-workplace-for-people-with-disabilities/?sh=1da4575d2d90
Helping Students with Special Needs Explore Career Paths
Upon entering a classroom at the Harry B. Ward Technical Center in Riverhead Monday morning, a visitor was greeted by a room full of smiling faces. Perhaps not what one would expect of students in school during the summer. Not only that, but these students were there voluntarily. Behind those smiles might have been the knowledge that they were doing something for their futures, and that, surely, was something to smile about. Special needs students ages 14 to 21 have been exploring career possibilities as part of a two-week Eastern Suffolk BOCES program that concludes today. Twenty-six students have been taking part in the summer career exploration program at Eastern Suffolk BOCES' two campuses (the other is in Bellport), said Erin Sellek, the program's assistant administrator. This is the first year of the program, free to students and funded by a five-year grant at $300,000 per year from the New York State Education Department's Acces-VR program, she said. Acces-VR assists people with disabilities in achieving and maintaining employment and enjoying independent living. Read More
https://suffolktimes.timesreview.com/2021/07/eastern-suffolk-boces-helping-special-needs-students-explore-career-paths/
Steps for Collective Well-Being in the New School Year
Now that the previously unimaginable school year has finally ended, let's all take time to recharge our batteries before turning our attention to transitioning into the new school year—remembering all that we've learned while honoring the loss, the pain, and the grief that so many people and communities have experienced due to the Covid-19 pandemic: the loss of family members and missing important milestones and activities. The disproportionate impact of the pandemic has highlighted the presence of bias in education. Increasingly, educators (myself included) are recognizing that we are part of an institution that has created disadvantages for many students. We see the need to shift our practices so that we can more effectively push back on educational inequity and embrace a model of education that elevates all of our students. Read More
https://www.edutopia.org/article/steps-collective-well-being-new-school-year
---
JOB POSTINGS
* Special Education Teacher - McLean County Unit District No. 5 is seeking Special Education Teacher who provides specialized instruction in order to meet the unique educational needs of students with disabilities, evaluates and assesses progress, in accordance with the student's IEP, in a variety of settings. To learn more - Click here
* Special Education Teacher - STRIVE Prep is a Denver-based community of public charter schools that challenges every student to strive for college and thrive throughout life by helping them to discover and develop the knowledge, skills, and confidence necessary to succeed in college and beyond. We encourage you to read our 2020 Impact Report and learn more about what a career at STRIVE Prep is like here. To learn more - Click here
* Classroom Teacher- Work with students in various settings, develop and modify a therapeutically guided curriculum, generate reports to meet students' needs, communicate with families, coordinate with therapists, and plan for teaching assistants. To learn more- Click Here
* Special Education Teacher- Provides instruction, directly and with the assistance of Education Assistants and Classroom Assistants, of students with developmental disabilities in education, vocational, functional and self-help, social-emotional, and behavioral areas. Instruction is enhanced by the ongoing collaboration with other team members (i.e. behavior department, parents, related services, etc.) in a multi-disciplinary approach. To learn more- Click Here
* Special Education Teacher- Special education teachers at Urban Prep provide students with special needs with a rigorous, high quality and engaging academic experience. Achieving academic excellence requires that teachers work collaboratively with the Principal, Assistant Principal, and/or Department Chair to effectively communicate expectations to students, parents, members of the community, and colleagues from across our network of schools. To learn more- Click Here
* Network Director of Mental Health - Reporting to the Managing Director of Programs, the Network Director of Mental Health will be responsible for leading strategy across DREAM schools to ensure the mental health needs of all students are met. This is an exciting opportunity for an individual who has extensive knowledge of best practices in mental health for students. To learn more- Click Here
* Teacher-IDEA Public Schools-Houston- Help shape and develop a school wide culture that fosters a productive and enthusiastic learning environment for each student. Establish and maintain a cooperative working relationship with students and families based on trust, understanding and respect for the communities in which they identify. Prepare and help students transition from grade to grade and after graduation. To learn more- Click Here
* Special Education Teacher- We're looking for exceptional Special Education Teachers for full-time positions in North View, GA for the 2021-2022 school year, from July 29, 2021 - May 24, 2022. These positions are 37.5 hours per week working with elementary-high school age students, with various degrees of cognitive impairment. TherapyTravelers is a mission-driven organization in the business of changing lives! To learn more- Click Here
* Special Education Teacher - Middle School- The Middle School (MS) Special Education Teacher is responsible for the education of each pupil in his or her charge. This position will accomplish these duties while working with students, parents, other teachers and staff toward achieving the goals set forth in the Prospect Ridge Academy Mission Statements. To learn more- Click Here
* Director of Special Services- The Director coordinates and evaluates special education programs and staff, and works with general education, support staff, building administrators, and parents to develop appropriate programs for special education students who receive services in PK-12. This position reports to the Assistant Superintendent of Learning Services. To learns more- Click Here
* Special Needs Tutors - is seeking dynamic, state credentialed special needs teachers to tutor on our virtual platform teaching learners all over the world. This is a perfect second job to earn extra money from the safety of your own home. There is no minimum hourly requirement; all you need is a computer, reliable internet, a quiet space and willingness to teach. To learn more - Click here
* Full Time Director of Special Needs Ministry - The Director of Special Needs Ministry will provide oversight and leadership to five direct reports. This leader will be responsible to develop, oversee and implement a philosophy of ministry that shares the gospel, provides discipleship and creates a sense of belonging for those with special needs and their families. To learn more - Click here
* Special Education Teacher - This is a full-time, ten-month position to provide general classroom instruction for students with Autistic Spectrum Disorders, serious Emotional Disturbance or Development Delays. As a Special Education Teacher, you will play an integral role in the success of our students while overseeing the classroom team and dynamics. To learn more - Click here
* National, Virtual Special Education Teacher - Stride K12 is looking for Special Education Teachers to join our talented group of passionate education professionals. Special Education Teacher provide instruction, support and guidance, manage the learning process, and focus on students' individual needs as defined by each student's IEP. To learn more -Click here
* Autism Program Coordinator - Hammitt Schools - The Autism Program Coordinator works collaboratively with the school staff to ensure development and implementation of best practice social/behavioral, communication, and instructional strategies within the Challenges classrooms. Serves as a clinical leader in developing instructional and behavioral interventions in classrooms. To learn more - Click here.
* Emotional Disabilities Teacher, MS/HS - Provides and is accountable for the planning, assessment, instruction, communication, human relations, safety, and management of a classroom or assigned instructional setting. Supports FCPS mission to "inspire, enable, and empower students to meet high academic standards, lead ethical lives, and demonstrate responsible citizenship". To learn more - Click here
* Multiple Disabilities Teacher, ES/MS/HS - Provides and is accountable for the planning, assessment, instruction, communication, human relations, safety, and management of a classroom or assigned instructional setting. Supports FCPS mission to "inspire, enable, and empower students to meet high academic standards, lead ethical lives, and demonstrate responsible citizenship." To learn more - Click here
* Special Education Teacher - Provides services to students with a range of moderate to severe disabilities ages three to 21 years of age. Leads the IEP team to develop data driven student learning and behavioral goals. Responsible for developing curriculum and program strategies consistent with the student's learning level and to continually assess student progress towards IEP goals. To learn more - Click here
If you are an Employer looking for excellent special education staff - Click here for more information
---
FOOD FOR THOUGHT
It takes a great deal of bravery to stand up to our enemies, but just as much to stand up to our friends.
J.K. Rowling