Week in Review - July 23, 2021

---
NASET
WEEK IN REVIEW
National Association of Special Education Teachers
July 23, 2021 Vol 17 Issue #30
---

Dear NASET Members and Guests,
Welcome to NASET's WEEK in REVIEW. Here, we provide you with the latest publications fromNASET to read and or download, as well as some of the most interesting articles that have happened this week in the field of special education. We hope you enjoy this publication. Feel free to send us articles for this publication or let us know your thoughts about the WEEK in REVIEW at news@naset.org. Have a great weekend.

Sincerely,
---

---
WHATS NEW AT NASET
NASET's Inclusion Series
How Culture Affects Inclusion: A Literature Review
By Rebecca Webster
Inclusion and cultural diversity are two societal factors that are simultaneously increasing here, in America. According to the National Center of Education Statistics (2019), 50.7 million students are estimated to attend public schools across the country, including elementary, middle, and high schools. Of those students, about 10% are classified as English Language Learners (ELLs) and approximately 7% identified as having a disability. As these numbers continue to grow, so do the unique and individual needs of the students' and their families. To make inclusion successful, parents and teachers must be able to work together to ensure the needs of all students are being met both at home and in school. This includes recognizing and acknowledging cultural differences, and using that information to better support the families and the student going forward. The literature reviewed in this paper will take a closer look at the various views of disability and inclusion, as well as the effects these beliefs have on student performance in schools from 6 different cultures. Recommendations for successful inclusion across all cultures going forward will also be addressed.
---
Training Helps Teachers Anticipate How Students with Learning Disabilities Might Solve Problems
North Carolina State University researchers found that a four-week training course made a substantial difference in helping special education teachers anticipate different ways students with learning disabilities might solve math problems. The findings suggest that the training would help instructors more quickly identify and respond to a student's needs. Published in the Journal of Mathematics Teacher Education, researchers say their findings could help teachers in special education develop strategies to respond to kids' math reasoning and questions in advance. They also say the findings point to the importance of mathematics education preparation for special education teachers -- an area where researchers say opportunities are lacking. Read More
https://www.sciencedaily.com/releases/2021/07/210712122059.htm
Updated CDC Schools Guidance Prioritizes In-Person Learning
The US Centers for Disease Control and Prevention on Friday updated its Covid-19 schools guidance to emphasize in-person schooling is a priority in the fall, regardless of whether all mitigation measures can be implemented. As K-12 schools will have a mix of vaccinated and unvaccinated people, the agency says it's still necessary to layer strategies such as masking and physical distancing, and most importantly, vaccinations for everyone eligible -- people age 12 and older. Students, teachers and staff who are fully vaccinated do not need to wear masks at school. For those who aren't vaccinated or aren't eligible, consistent, correct masking remains an important safety measure, the agency said. The CDC says its guidance does not replace local guidance and policies. Schools that are ready to transition away from pandemic precautions should do so gradually, the agency said, as community transmission reaches low levels. Read More
https://www.cnn.com/2021/07/09/health/cdc-covid-schools-guidance-update/index.html
Covid-19 Pandemic Is a Lousy Natural Experiment for Studying the Effects of Online Learning
The Covid-19 pandemic that prompted a nationwide shutdown of schools and a shift to online instruction in spring 2020 also prompted a wave of articles calling this instructional change a "natural experiment" that could be used to study the effects of online education. Yet the pandemic disrupted so many aspects of children's academic, social, emotional, and economic lives that its broad scope poses serious challenges to isolating the causal impact of any specific change, such as the switch to remote instruction. Educators and policymakers should proceed with caution when interpreting studies that attempt to identify such specific effects. Instead, researchers should focus on helping education leaders understand the overall impact of the pandemic on students, putting particular emphasis on discovering which groups have suffered the worst effects. Read More
https://www.educationnext.org/covid-19-pandemic-lousy-natural-experiment-for-studying-the-effects-online-learning/
'Extreme' Chronic Absenteeism? Pandemic School Attendance Data Is Bleak, But Incomplete
At the time it's most needed, high-quality, comparable data on rates of student absenteeism have gone missing. The reason? No one forced states to prioritize the information during the pandemic. The lack of data matters in part because re-engaging families and students is much harder when districts don't know the size of the problem. And mountains of research connect chronic absenteeism to lower academic results, reduced emotional engagement, and a higher likelihood of dropping out of high school. Plus, districts have a flood of federal cash to spend to rectify the impacts of the pandemic on schooling, including students who missed school because they were caring for siblings, working, or temporarily unhoused. Read More
https://www.edweek.org/technology/extreme-chronic-absenteeism-pandemic-school-attendance-data-is-bleak-but-incomplete/2021/07
Teaching Young Students How to Reflect on Their Learning
Reflection helps us remember lessons learned and gives us a sense of accomplishment. When we consider our challenges and experiences deeply, we can identify gratifying experiences and things that we can aspire to do differently going forward. When you help kids set manageable goals, they can take ownership of their learning and understand that they can accomplish hard things if they focus. As a foundation for lifelong learning, reflection builds confidence and fosters pride in new skills (including metacognition skills that help learners notice their own growth). You can teach young children this skill anytime during the school year, weaving it into instruction in any number of simple ways. I like to build reflection into the beginning of the school year so students can set their own goals for the year ahead, and near the end of the school year. Read More
https://www.edutopia.org/article/teaching-young-students-how-reflect-their-learning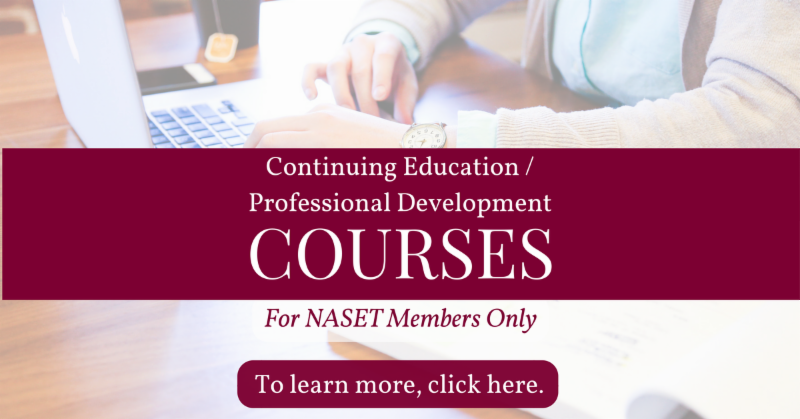 Taking Control of Your Professional Growth
We made it through this school year, and educators are taking a collective deep and well-deserved breath. Our recovery will take time, but it will allow us to build bridges between past practices and new educational visions. The first step: let go of what didn't work and proactively pivot toward learning that ignites curiosity. If we want our students to be active learners, critical consumers, real-world connectors, and innovative creators, we should seek out learning opportunities that are tailored to meet our needs. With so many professional learning mandates handed down by schools, districts, and states, finding ways as educators to take some control of this process can help make professional learning personal. Read More
https://www.edutopia.org/article/taking-control-your-professional-growth
Mapping the Futures of Children with Autism
Kimberlee McCafferty knew something was different about her son Justin when he was just a baby. He had stopped babbling around his first birthday. He rarely accepted the food she offered or interacted with others, and his favorite pastime was spinning his toys across the wood floor. Before he turned 2, Justin was diagnosed with autism. The diagnosis sent McCafferty, of Brick, New Jersey, on the kind of medical odyssey familiar to many parents: batteries of behavioral tests, dietary changes and a menu of therapy options. A few months into this journey, an autism specialist at Georgetown University in Washington, D.C., examined Justin, who is now 18, and rendered a sweeping judgment about his future. "Your child will never speak or live independently," the doctor told McCafferty flat out. His words dropped like an anvil, leaving McCafferty shaken. "I remember thinking, 'That's a pretty damning statement to make when the child is not yet potty trained." Read More
https://www.spectrumnews.org/features/deep-dive/mapping-the-futures-of-autistic-children/
Here's How to Help Girls with Disabilities Land Jobs
Experts say as many as one in three young adults are out of school and unemployed. While finding a job isn't always easy, it can be particularly challenging for young women with disabilities. Research shows young women with disabilities often face discrimination due to both their gender and their disability. But, a new study offers some hope that things can change. Researchers compared a group of over 350 teenage girls -- half received curriculum paths to the future. The other half did not. They found curriculum to be effective in teaching young women new skills such as self-advocacy and increasing awareness of new career options. Read More
https://www.ksat.com/news/local/2021/07/14/heres-how-to-help-girls-with-disabilities-land-jobs/
School District Seeks to Close Equity Gaps in Gifted Programs
Before second grade, Ayra Murphy often finished her work before the rest of her class at Sycamore Elementary School in Gwinnett County. So she asked the teacher for more. The teacher suggested Ayra take the test for the school's gifted and talented program. Now she is grouped with other gifted students and given more challenging activities. "It felt, actually, good," said Ayra, now 9, "because I like hard work." As a Black student, Ayra is part of a group underrepresented in gifted education locally and nationally. Black and Hispanic students made up 64% of Gwinnett County Public Schools last academic year but only 36% of students identified for gifted instruction, according to a report from Education Resource Strategies, a Massachusetts-based nonprofit contributing to the school district's equity plan. Read More
https://www.ajc.com/news/atlanta-news/gwinnett-school-district-seeks-to-close-equity-gaps-in-gifted-programs/UDJW2QLEGNB2BCYBL7EWSBW3DI/
California Changes Course on Schools Enforcing Mask Mandate
When California told school districts they must still require masks for students and teachers indoors, the state left no room for doubt about its enforcement: If students refused, schools were to send them home. But hours after that announcement on Monday, public health officials in Gov. Gavin Newsom's administration abruptly changed course and said school districts would decide for themselves how to enforce the mask mandate. The reversal marked a bumpy rollout of the state's new coronavirus rules for California's schools, which are required to resume in-person instruction for the upcoming school year. Speaking after an event in Los Angeles Tuesday, Newsom downplayed the reversal, saying enforcement of mask-wearing has "always been a local responsibility." Read More
https://apnews.com/article/health-government-and-politics-education-california-coronavirus-pandemic-a57890a933fdfb4a7ed3e207a353329a
Study: Brain Injury Increases Risk for ADHD in Children -- and Vice Versa
Children who suffer a traumatic brain injury are at nearly five times higher risk for attention-deficit hyperactivity disorder one year or more later, an analysis published by JAMA Pediatrics found. Among people age 4 to 18 who experience a severe brain injury, typically as a result of impact to the head that causes loss of consciousness, 36% develop ADHD after one year or more, the data showed. About 16% of children who experience a TBI were diagnosed with ADHD before their brain injury, the researchers said. About 11% of children are diagnosed with the mental health disorder, which leads to high levels of hyperactive and impulsive behaviors and problems focusing attention on a single task. Read More
https://www.upi.com/Health_News/2021/07/12/adhd-traumatic-brain-injury-study/3511626096141/
New Autism Awareness License Plate Approved in Texas Could Help Drivers, Officers Interact with Those on the Spectrum
The first autism awareness license plate in Texas has been approved. KPRC 2 was the first to learn about this specialty license plate, which was two years in the making. Darla Farmer, Hope for Three CEO, spearheaded this whole initiative. The license plates are aimed at educating not only drivers but also law enforcement about the uniqueness in interacting with men and women who are on the spectrum. The bill passed in the House earlier this year with a bi-partisan vote and immense support from State Representative Jacey Jetton. This is a state-wide effort kicking off in Fort Bend County. Drivers can purchase this license plate starting Sept. 1. It will cost $30 and drivers will need to renew it every year. Read More
https://www.click2houston.com/news/local/2021/07/13/new-autism-awareness-license-plate-approved-in-texas-could-help-drivers-officers-interact-with-those-on-the-spectrum/
---
TRIVIA QUESTION OF THE WEEK
Congratulations to: Kaaren Bowen, Karin Strohmyer, Kelly Olivier, Lauro Esquilona, Jessica Wiley, Cassandra Jones, Mary Ellen Denmon, Kylie Powell, Tonya Buckley, Brandi Reyna, Patsy Ray, Jenie Luis, Diane Campbell-Mitchell, Tracey Anderson, Corinn Mildenberg, Amanda Johnson, Karen Frantz-Fry, Tracey Christilles, Olumide Akerele, Cindi Maurice, Joanna Blau, and Susan Franklin who all knew the answer to last week's trivia question:
Parallel Teaching, Alternative Teaching, Station Teaching, One Teach/One Assist (One Drift), One Teach/One Observe, and Team Teaching (Teaming) are the six different delivery models of what type of teaching?
Answer: CO-TEACHING
This week's trivia question: This laboratory technique is used to look for abnormal numbers or structures of chromosomes. It is also a term for an individual's collection of chromosomes (or put simply, it is simply a picture of a person's chromosomes). What is the term?
If you know the answer to this week's trivia questions, email it to us at contactus@naset.org by July 27, 2021. If you are correct, you will be acknowledged in next week's NASET's Week in Review
---
Dangerous Drugs Made to Look Like Prescription Adderall, Xanax, Officials Warn
Officials are issuing a warning that drug dealers are selling dangerous drugs that look like prescription medication. Law enforcement officials said the phony pills could pose a danger to young people who take prescription drugs that aren't their own. The Rockingham County Drug Task Force has confiscated thousands of counterfeit pills over the past four months. "The biggest trend we've seen is methamphetamine being pressed into a pill form as Adderall," said Richard Sawyer, chief deputy of the Rockingham County Sheriff's Office. "Adderall is a drug that is commonly used for attention deficit disorder." The other drug being mimicked is Xanax. Read More
https://www.wmur.com/article/dangerous-drugs-made-to-look-like-prescription-adderall-xanax-officials-warn/37016283#
Species of Gut Bacteria Linked to Enhanced Cognition and Language Skills in Infant Boys
The University of Alberta-led research followed more than 400 infants from the CHILD Cohort Study (CHILD) at its Edmonton site. Boys with a gut bacterial composition that was high in the bacteria Bacteroidetes at one year of age were found to have more advanced cognition and language skills one year later. The finding was specific to male children. "It's well known that female children score higher (at early ages), especially in cognition and language," said Anita Kozyrskyj, a professor of pediatrics at the U of A and principal investigator of the SyMBIOTA (Synergy in Microbiota) laboratory. "But when it comes to gut microbial composition, it was the male infants where we saw this obvious connection between the Bacteroidetes and the improved scores." Read More
https://www.sciencedaily.com/releases/2021/07/210713145850.htm
Childhood Lead Exposure May Adversely Affect Adults' Personalities
Lead exposure in childhood may lead to less mature and less healthy personalities in adulthood, according to a new study lead by psychology researchers at The University of Texas at Austin. The study, published in the Proceedings of the National Academy of Sciences, sampled more than 1.5 million people in 269 U.S. counties and 37 European nations. Researchers found that those who grew up in areas with higher levels of atmospheric lead had less adaptive personalities in adulthood -- lower levels of conscientiousness and agreeableness and higher levels of neuroticism. "Links between lead exposure and personality traits are quite impactful, because we take our personalities with us everywhere," said Ted Schwaba, a postdoctoral fellow in the Department of Psychology at UT Austin. Read More
https://www.sciencedaily.com/releases/2021/07/210712151921.htm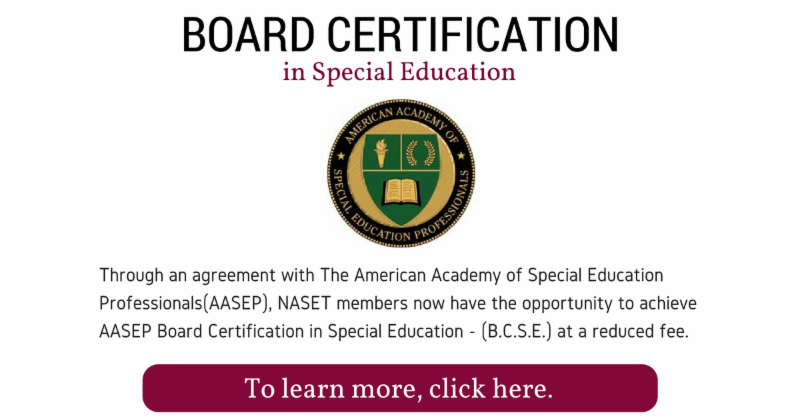 An Oral History of Early Childhood Educators During the Pandemic
Yessika Magdaleno, owner of a home-based child care program in Orange County, Calif., is a problem-solver by nature. When she opened her program 20 years ago, she attracted families by expanding her hours to nights and weekends to accommodate those with non-traditional work hours. When she felt that her own children were not well-served by the local afterschool program, Magdaleno expanded her program to include afterschool care. But even with her knack for problem-solving, Magdaleno was unprepared for the extreme stress and uncertainty of being an early childhood educator during this pandemic year. There were small challenges, like getting 2-year-old children to wear masks, or finding electrical outlets to accommodate all the laptops that the school-aged children in her care needed for remote learning. There were major headaches, like figuring out how to stretch state subsidies intended just for afterschool care to cover the costs of full-time care. Read More
https://www.edsurge.com/news/2021-07-12-an-oral-history-of-early-childhood-educators-during-the-pandemic
Educator Returned 'Home' to Teach Students Who are Deaf--Now She's the District's Teacher of the Year.
DeJanee Martinez has loved reading for as long as she can remember. And every school day, whether through a computer screen or in person, she tries to instill that love in her students at Bruce Street School for the Deaf. The 110-year-old school on Clinton Place in Newark is one of the oldest day programs in the country for Deaf and hard of hearing students ages 3-15. Yet many Newarkers — and even teachers in the district — learned about it only in June, when Martinez was named Newark Public Schools' Teacher of the Year. "The award was definitely an eye-opener for so many people," Martinez, who teaches third, fourth, and fifth graders in American Sign Language, or ASL. Read More
https://newark.chalkbeat.org/2021/7/8/22559849/newark-educator-returned-home-to-teach-deaf-students-teacher-of-the-year
---
JOB POSTINGS
* Special Education Teacher- Special education teachers at Urban Prep provide students with special needs with a rigorous, high quality and engaging academic experience. Achieving academic excellence requires that teachers work collaboratively with the Principal, Assistant Principal, and/or Department Chair to effectively communicate expectations to students, parents, members of the community, and colleagues from across our network of schools. To learn more- Click Here
* Network Director of Mental Health - Reporting to the Managing Director of Programs, the Network Director of Mental Health will be responsible for leading strategy across DREAM schools to ensure the mental health needs of all students are met. This is an exciting opportunity for an individual who has extensive knowledge of best practices in mental health for students. To learn more- Click Here
* Teacher-IDEA Public Schools-Houston- Help shape and develop a school wide culture that fosters a productive and enthusiastic learning environment for each student. Establish and maintain a cooperative working relationship with students and families based on trust, understanding and respect for the communities in which they identify. Prepare and help students transition from grade to grade and after graduation. To learn more- Click Here
* Special Education Teacher- We're looking for exceptional Special Education Teachers for full-time positions in North View, GA for the 2021-2022 school year, from July 29, 2021 - May 24, 2022. These positions are 37.5 hours per week working with elementary-high school age students, with various degrees of cognitive impairment. TherapyTravelers is a mission-driven organization in the business of changing lives! To learn more- Click Here
* Special Education Teacher - Middle School- The Middle School (MS) Special Education Teacher is responsible for the education of each pupil in his or her charge. This position will accomplish these duties while working with students, parents, other teachers and staff toward achieving the goals set forth in the Prospect Ridge Academy Mission Statements. To learn more- Click Here
* Director of Special Services- The Director coordinates and evaluates special education programs and staff, and works with general education, support staff, building administrators, and parents to develop appropriate programs for special education students who receive services in PK-12. This position reports to the Assistant Superintendent of Learning Services. To learns more- Click Here
* Special Needs Tutors - is seeking dynamic, state credentialed special needs teachers to tutor on our virtual platform teaching learners all over the world. This is a perfect second job to earn extra money from the safety of your own home. There is no minimum hourly requirement; all you need is a computer, reliable internet, a quiet space and willingness to teach. To learn more - Click here
* Full Time Director of Special Needs Ministry - The Director of Special Needs Ministry will provide oversight and leadership to five direct reports. This leader will be responsible to develop, oversee and implement a philosophy of ministry that shares the gospel, provides discipleship and creates a sense of belonging for those with special needs and their families. To learn more - Click here
* Special Education Teacher - This is a full-time, ten-month position to provide general classroom instruction for students with Autistic Spectrum Disorders, serious Emotional Disturbance or Development Delays. As a Special Education Teacher, you will play an integral role in the success of our students while overseeing the classroom team and dynamics. To learn more - Click here
* ESE Teacher K-12 - Morning Star School is looking for a full-time K-12 Special Education teacher. Our student population consists of students with specific learning difference (SLD), high functioning autism, ADD/ADHD, sensory disorder, anxiety, and some lower cognitive ability students. We offer 12:1 student/teacher ratio for class sizes and average about 140 students K-12. To learn more - Click here
* National, Virtual Special Education Teacher - Stride K12 is looking for Special Education Teachers to join our talented group of passionate education professionals. Special Education Teacher provide instruction, support and guidance, manage the learning process, and focus on students' individual needs as defined by each student's IEP. To learn more -Click here
* Emotional Disabilities Teacher Wanted (SPED) - Teachers To Go is looking for two highly motivated and skilled Special Education Teachers to fill two full-time emotional support classroom teacher positions at a special needs private school in Philadelphia. Positions are open for grades 1-3 or 6-9 or 9-12 (your choice) for the 21/22 school year. To learn more - Click here
* Autism Program Coordinator - Hammitt Schools - The Autism Program Coordinator works collaboratively with the school staff to ensure development and implementation of best practice social/behavioral, communication, and instructional strategies within the Challenges classrooms. Serves as a clinical leader in developing instructional and behavioral interventions in classrooms. To learn more - Click here.
* 21-22 Middle School Special Education Teacher 5-8 - We know that talented, committed, culturally competent teachers and leaders have the power to amplify our children's potential by creating a school experience that affirms, values, and challenges them each day. We seek to create a professional environment full of joy, candor, care and respect where excellent educators can make a long-term home. To learn more - Click here
* Learning Disabilities Teacher, ES/MS/HS - Provides and is accountable for the planning, assessment, instruction, communication, human relations, safety, and management of a classroom or assigned instructional setting. Supports FCPS mission to "inspire, enable, and empower students to meet high academic standards, lead ethical lives, and demonstrate responsible citizenship." To learn more - Click here
* Emotional Disabilities Teacher, MS/HS - Provides and is accountable for the planning, assessment, instruction, communication, human relations, safety, and management of a classroom or assigned instructional setting. Supports FCPS mission to "inspire, enable, and empower students to meet high academic standards, lead ethical lives, and demonstrate responsible citizenship". To learn more - Click here
* Multiple Disabilities Teacher, ES/MS/HS - Provides and is accountable for the planning, assessment, instruction, communication, human relations, safety, and management of a classroom or assigned instructional setting. Supports FCPS mission to "inspire, enable, and empower students to meet high academic standards, lead ethical lives, and demonstrate responsible citizenship." To learn more - Click here
* Special Education Teacher - Provides services to students with a range of moderate to severe disabilities ages three to 21 years of age. Leads the IEP team to develop data driven student learning and behavioral goals. Responsible for developing curriculum and program strategies consistent with the student's learning level and to continually assess student progress towards IEP goals. To learn more - Click here
* Learning Specialist - Kehillah Jewish High School is seeking a full-time experienced Learning Specialist to support students with learning needs through case management, collaboration and consultation with classroom teachers, and partnership with parents. The ideal candidate must be an expert in understanding the strengths of students with high-incidence disabilities and learning differences, and a proven practitioner in the implementation of research-based interventions and teaching learning strategies. To learn more - Click here
* Special Education Teacher - Willamette Education Service District is accepting applications for a full-time (40 hours per week) Special Education Teacher position; bilingual Spanish preferred. Successful candidate will work as a member of the School Improvement Services department and will follow a 225-day calendar. To learn more - Click here
* Director of Special Education - Reports directly to the Executive Director with responsibility for planning, directing, and coordinating the delivery of school-wide special education and related services in compliance with state regulations and federal laws. The Director of Special Education provides leadership and coordination to ensure the overall design and implementation of individualized educational programs and support services. To learn more - Click here
If you are an Employer looking for excellent special education staff - Click here for more information
---
FOOD FOR THOUGHT
When people talk, listen completely. Most people never listen.
Ernest Hemingway