Week in Review - August 20, 2021

---
NASET
WEEK IN REVIEW
National Association of Special Education Teachers
August 20, 2021 Vol 17 Issue #34
---

Dear NASET Members and Guests,
Welcome to NASET's WEEK in REVIEW. Here, we provide you with the latest publications fromNASET to read and or download, as well as some of the most interesting articles that have happened this week in the field of special education. We hope you enjoy this publication. Feel free to send us articles for this publication or let us know your thoughts about the WEEK in REVIEW at news@naset.org. Have a great weekend.

Sincerely,
---
WHATS NEW AT NASET
NASET's Inclusion Series
Help! Get Me Out of Here: Inclusion in the High School Environment
By Dr. Angila Moffitt
This issue of NASET's Inclusion series was written by Dr. Angila Moffitt. Section 1412 of The Individuals with Disabilities Education 2004 (IDEA 2004) is a law that ensure students with an Individualized Education Plan (IEP) will be educated with nondisabled students in the least restrictive environment (LRE). The law ensures that students with disabilities receive an education in the general education classroom alongside the general education students. The interpretation of this law has led to the creation of the practice of inclusion, where the special education students and general education students are combined in the same classroom. The problem lies with the interpretation and meaning behind the word inclusion and once put into practice has different outcomes based upon factors such as teacher attitudes. The purpose of this article is to look deeper into the interpretation, meaning, and teacher attitude toward inclusion practices.
---
After Mixed Experiences with Distance Learning, College Students with Disabilities Want Flexibility
For many students with disabilities across California's colleges and universities, one thing is clear as a new school year approaches: It helps to have options. The 2020-21 academic year, featuring mostly distance learning, was a mixed bag for students with disabilities. Taking courses online was a struggle for some, such as students with attention deficit hyperactivity disorder, or ADHD, many of whom missed the structure of in-person classes. But there were also positive elements of distance learning for some students, including many with physical disabilities. With most classes held on Zoom, students said they appreciated that lectures were often recorded, allowing them to re-watch and catch up if they missed some or all of a class. Read More
https://edsource.org/2021/after-mixed-experiences-with-distance-learning-disabled-students-want-flexibility/659290
Prioritizing the Social and Emotional Learning in Students' Digital Lives During the Pandemic
There is no doubt that the last 18 months have taken a tremendous toll on students' mental health and wellbeing as they adjusted to drastic changes in their schools and communities. As we continue to navigate the ever-evolving hurdles of this pandemic and gear up for a new school year, educators recognize the importance of supporting students' social and emotional wellbeing, understanding that it's fundamental to academic success. When thinking about social and emotional learning, it's important to acknowledge the ways in which young people are interacting, learning, and communicating with one another. Read More
https://thejournal.com/articles/2021/08/11/prioritizing-the-social-and-emotional-learning-in-students-digital-lives-during-the-pandemic.aspx
In Debate Over Masks, Arizona Parents of Kids Receiving Special Education Services Worry about COVID-19 Safety
As COVID-19 forced thousands of Arizona families in and out of remote learning last school year, Sadie Derton struggled through the difficult and often despairing work of supervising the online classes of her two children. This year, Derton was ready to put that all behind her and resume in-person school for her two sons — until she realized that she couldn't ensure the aide who would work closely with her children would wear a mask. In Arizona, where state law bans mask mandates, schools are not allowed to require that staff members wear face coverings. That's left Derton, like many Arizona families with students in special education classes, not sure where to turn next. One of her sons has cat eye syndrome, or Schmid–Fraccaro syndrome, a rare chromosomal disorder. Read More
https://www.azcentral.com/story/news/local/arizona-education/2021/08/11/arizona-parents-balance-safety-concerns-covid-19-special-education/5546038001/
Large Study Strengthens Link between Autism, Preterm Birth
Premature birth is tied to an increased chance of having autism, according to the largest study yet to examine the connection. And premature birth itself — rather than unrecognized genetic or environmental factors — seems to underlie the association. The findings suggest that infants born prematurely need early evaluation and long-term follow-up to support the timely detection and treatment of autism, experts say. "We know that early intervention can make a huge difference in later outcome, and more effective interventions are increasingly available," says April Benasich, professor of developmental cognitive neuroscience at Rutgers University in Newark, New Jersey, who did not participate in this study. Read More
https://www.spectrumnews.org/news/large-study-strengthens-link-between-autism-preterm-birth/
Study Shows Differences in Rapidly Processing Sensory Feedback among People with Autism Spectrum Disorder
Sensorimotor issues aren't well understood in people with autism spectrum disorder, or ASD, yet they are important because they can be observed before social and communication indicators for the disorder, and they can predict worse functional outcomes. Such skills can affect everything from handwriting to zipping up a coat to language development, with implications for education and independence over a person's lifetime. In an effort to better characterize -- and quantify -- sensorimotor abilities and their impact on the development of people with ASD, a group of University of Kansas scientists has published research that compared the fine motor control and eye movements of more than 200 people from age 5 to 29. The study showed key differences in the ways that individuals with ASD processed or reacted to stimuli compared to those who were more neurotypical, with implications for future research across age range, intelligence and setting. Read More
https://www.sciencedaily.com/releases/2021/08/210811162908.htm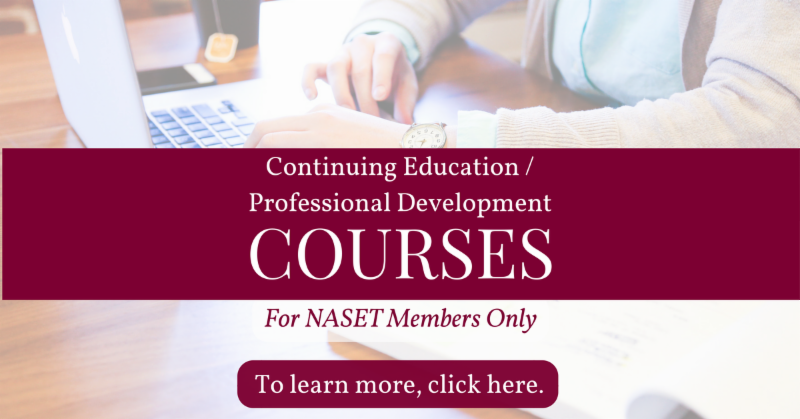 9 Clever Teaching Strategies for Common Learning Hurdles
Executive function (EF) deficits are commonly mistaken for — and exacerbated by — ADHD symptoms. The reverse is also true, making EF and ADHD inextricably linked yet also distinct. To address a student's challenges with reading comprehension and other academic skills, teachers and parents must first understand their origins. For example, disorganization may be a manifestation of core ADHD symptoms like hyperactivity and inattention. On the flip side, physical fidgeting may be a sign of overwhelm in a student struggling to break apart and solve a problem due to weak EF. Whether executive dysfunction or ADHD or both exists at the core, educators and parents should follow these 3 steps to help a student build skills and confidence in middle and high school. Read More
https://www.additudemag.com/reading-comprehension-academic-skills-writing-math-adhd/
Growing Need for Mental Health Support in Schools during Pandemic
While some kids may be excited to finally return to the classroom, experts caution that may not be the case for all. Dr. Jeannine Jannot founded the Balanced Student in 2014 and routinely works with students who are struggling or need extra support. Yet, she noticed a shift in the feedback she was hearing from students as the pandemic unfolded last year. "By the second semester...motivation was down," Jannot said. "Their grades were starting to fall. What students were telling me was they didn't care anymore." "This was really unsettling to students," she explained. "Because what I heard in the past was 'I may don't look like I don't care but I really do care. I just don't know what I need to do to right the ship." Dr. Jannot said she's seen an increase in students seeking help and support, and in some cases, she said there has been a wait list for those seeking services. While she said there was a growing need for mental health support for students prior to Covid-19, she said the need this past year has been huge. Read More
https://www.11alive.com/article/news/local/mental-health-schools/85-3db58b23-a525-4dd9-92b5-7a1711da6f07
Stepped-Care, Internet-Delivered CBT Model Cost-Effective for Youth with OCD
A stepped-care cognitive behavioral therapy model was cost-effective for children and adolescents with obsessive-compulsive disorder, according to an economic evaluation of a randomized noninferiority trial published in JAMA Network Open. "To increase the availability of high-quality CBT, we developed a therapist- and parent-guided internet-delivered CBT program for children and adolescents with OCD," Kristina Aspvall, PhD,of the Centre for Psychiatry Research in the department of clinical neuroscience at Karolinska Institutet in Sweden, and colleagues wrote. "Families work their way through a series of interactive online CBT modules and receive asynchronous support from a clinician via a dedicated online platform. This low-intensity intervention has demonstrated efficacy and cost-effectiveness in three open studies and one randomized waitlist clinical superiority trial." Read More
https://www.healio.com/news/psychiatry/20210806/steppedcare-internetdelivered-cbt-model-costeffective-for-youth-with-ocd
Could NFTs Play a Role in Education?
NFT is a buzzword that's particularly difficult to explain—and it's perhaps even harder to imagine how it might play a role in education. NFT stands for non-fungible token. That means this technology lets you create a digital file that is one-of-a-kind—and that has coded into it the proof of its authenticity as an original. NFTs use the blockchain, the same technical framework that makes bitcoin and other cryptocurrencies possible. All this means suddenly artists and collectors can buy, sell or trade digital files just like they have always done for artworks or baseball cards. Many of these digital files may end up only being worth a small amount. But in some cases we've seen big dollar signs around NFTs that people hope will continue to increase in value. Read More
https://www.edsurge.com/news/2021-08-10-could-nfts-play-a-role-in-education
Three Reports on Student Achievement during the Pandemic
Three new reports on student achievement during the pandemic all point to larger declines in math than in reading and widening gaps between the haves and have-nots. But describing exactly how students are doing academically is proving to be a challenge when school closures and pandemic experiences varied so wildly from state to state and family to family. The data we currently have omits vast numbers of low-income children, who have been the hardest hit by the disruption. That's because low-income students were less likely to attend in-person school, where diagnostic assessments were given, or take an online assessment at home. None of the currently available data is nationally representative. There's also no information on the achievement of high school students, who are at risk of dropping out of the education system. Still, as imperfect as the figures are, they paint a dismal picture. Read More
https://hechingerreport.org/proof-points-three-reports-on-student-achievement-during-the-pandemic/
---
TRIVIA QUESTION OF THE WEEK
Congratulations to: Zenaida Lemus, Corey Joanna Montano, Jenny Perrault, Lauro Esquilona, Lorena Gonzalez, Susan Mason, Karen Frantz-Fry, Patsy Ray, Ashley Baker, Tracey Christilles, Cindi Maurice, Diane Campbell-Mitchell, Marissa Tinger, Olumide Akerele, and Phyllis Yucatonis, who all knew the answer to last week's trivia question:
Sometimes referred to as "Grandma's Rule", this principle is a theory of reinforcement that states that a less desired behavior can be reinforced by the opportunity to engage in a more desired behavior. If behavior B is of higher probability than behavior A, then behavior A can be made more probable by making behavior B contingent upon it. This principle is used all the time with children. Many teachers have told children they must finish their worksheet before they can go to recess or they have to clean their desks before they're allowed to have computer time. This principle makes it easier to do an unpleasant activity by putting a pleasant activity right after it. What is the principle called?
Answer: PREMACK PRINCIPLE
This week's trivia question: A new study by researchers at the Yale Child Study Center demonstrates that these movable models of a person or animal can attract and hold the attention of children with autism spectrum disorder (ASD), raising the potential for developing more engaging therapies that strengthen social engagement and facilitate learning. The study, published in the journal Autism Research, is the first to test anecdotal evidence that children with ASD, like most youngsters, pay attention to these artificial figures representing a human being or an animal, manipulated by the hand, rods, or wires. What did the Yale Child Study Center find is attracting the attention of students with ASD?
If you know the answer to this week's trivia questions, email it to us at contactus@naset.org by August 24, 2021. If you are correct, you will be acknowledged in next week's NASET's Week in Review
---
How Mutations in Top Autism Gene Could Lead to Seizures
Some mutations that disable SCN2A, one of the genes most strongly linked to autism, can unexpectedly make neurons hyperexcitable, a study in mice shows. The findings may help explain why a sizeable proportion of autistic children with mutations in SCN2A experience epileptic seizures. SCN2A codes for Nav1.2, a sodium ion channel that helps propagate electrical impulses through neurons in the brain. Mutations that increase the channel's activity are associated with seizures during infancy, previous research shows, whereas 'loss-of-function' mutations — those that disrupt the channel's activity — are linked to intellectual disability and autism. Read More
https://www.spectrumnews.org/news/how-mutations-in-top-autism-gene-could-lead-to-seizures/
Researchers Discover New Factor in Preventing Phenylketonuria, Offering New Treatment Strategy
Researchers at The University of Texas MD Anderson Cancer Center have discovered a critical new factor in regulating phenylalanine metabolism and, therefore, in preventing the inherited metabolic disorder phenylketonuria (PKU). The research also suggests a possible avenue for new treatments that may be effective for certain patients with PKU. The study, published today in Science, demonstrates that the long noncoding RNA (lncRNA) HULC directly regulates the metabolic enzyme phenylalanine hydroxylase (PAH). Loss of the lncRNA resulted in excess phenylalanine and symptoms consist with PKU in model systems, whereas applying synthetic mimics of HULC restored PAH activity and lowered phenylalanine levels. Read More
https://www.sciencedaily.com/releases/2021/08/210805141205.htm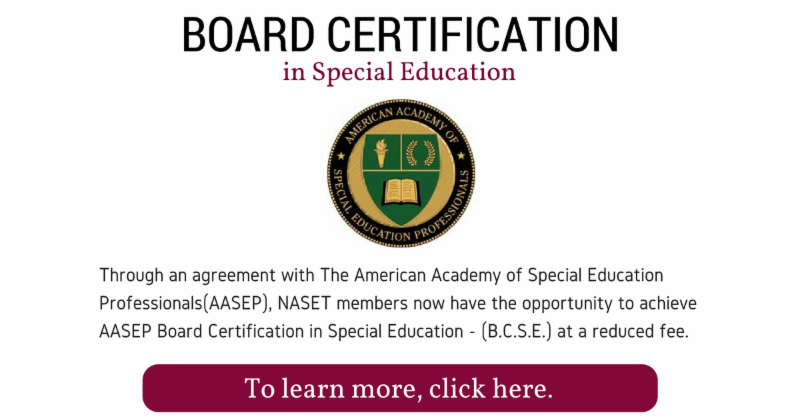 Teachers Feel Anxious About the New School Year. How Principals Can Help
Teachers lean on summer as a time to refresh and recharge for the academic year ahead. This summer, the need was perhaps greater than in any period in recent history. In one recent nationwide teacher survey, half of respondents reported feeling burned out; more than a quarter had symptoms of depression; and close to one in four considered leaving their jobs by the end of the year. Those teachers who will return to their jobs for 2020–21 are likely to go into it feeling a little more weary, and wary, than usual. School leadership can make a difference. Administrators can't erase the stress and burnout caused by the COVID-19 pandemic which, according to Centers for Disease Control and Prevention data, is spiking in many parts of the nation just as schools plan to welcome students back for the new school year. But they can implement intentional strategies to make teachers feel more confident as they head back to the classroom. Read More
https://www.edweek.org/leadership/teachers-feel-anxious-about-the-new-school-year-how-principals-can-help/2021/08
As Delta Variant Spreads, Twice as Many K-12 Leaders Pivot to Hybrid Learning
Hybrid learning is on the rise—again. Mask requirements may be more common in districts serving higher concentrations of students of color. And educator COVID-19 vaccination rates, though higher than the U.S. average, are lagging in certain parts of the country. These are just a few of the findings from the 20th nationally-representative, online survey the EdWeek Research Center has fielded during the pandemic to track practices and perceptions of K-12 educators during this difficult time. A total of 1,242 educators (148 district leaders, 88 principals, and 1,006 teachers) participated in this most recent survey, which was conducted July 28 to Aug. 4. Read More
https://www.edweek.org/leadership/as-delta-variant-spreads-twice-as-many-k-12-leaders-pivot-to-hybrid-learning/2021/08
Piglet, a Blind and Deaf Puppy, Coming for a Class Reunion
When the blind and deaf puppy "Piglet" comes to Plainville on Tuesday, it's going to be something of a class reunion. Piglet, who has become an internet star and the subject of a new book, will be joined by his owner and author Melissa Shapiro at An Unlikely Story Bookstore and Café at 7 p.m. to promote her new book, "Piglet: The Unexpected Story of a Deaf, Blind, Pink Puppy and His Family." But also on hand will be Tricia Fregeau, the local teacher who helped to kick off the little pink dog's career as an educational icon. "It's amazing," she says, "how many people connect to this little puppy." Read More
https://www.thesunchronicle.com/news/local_news/piglet-a-blind-and-deaf-puppy-coming-to-plainville-for-a-class-reunion/article_3b7abb30-9ea4-573d-a315-a72fc61ca403.html
Connecting Autism-Linked Genetic Variation to Infant Social Behavior
Advances in genetics have revolutionized our understanding of autism's origins. We know that hundreds of genes with diverse functions can contribute to the condition, and many of these genes act primarily on the formation of the brain during prenatal and early postnatal development. But we still don't fully understand how these genetic factors translate into the behavioral signs of autism in early childhood. Genetic changes can influence how the brain develops and processes information about the environment from conception, which could in turn affect a child's later interests and behaviors — an effect that can be uncovered only by studying infants. Read More
https://www.spectrumnews.org/opinion/viewpoint/connecting-autism-linked-genetic-variation-to-infant-social-behavior/
Intellectual Disabilities Raise the Risk of Death from COVID-19, Study Warns
Individuals with intellectual disabilities deal with a number of challenges each day. Now, a recent study finds the coronavirus pandemic is posing another risk to their well-being. Researchers at Thomas Jefferson University find the COVID-19 pandemic is having a profound effect on these individuals, as well as their caregivers. Results show intellectual disability is the second leading risk factor for death from COVID, second only to old age. "The chance of dying from COVID-19 are higher for those with intellectual disability than they are for people with congestive heart failure, kidney disease or lung disease," lead study author Jonathan Gleason says in a university release. "That is a profound realization that we have not, as a healthcare community, fully appreciated until now." Read More
https://www.studyfinds.org/intellectual-disabilities-covid-19/
---
JOB POSTINGS
* [2021-2022] PE Teacher - This is an exciting opportunity for an educator who is passionate about improving student outcomes by leading excellent instruction and building a positive school culture. The PE Teacher will be responsible for building meaningful relationships with students, implementing a Common Core-aligned curriculum, and working with their grade team to analyze data to drive instruction. To learn more - Click here
* Teacher III, Susan Gray School - Will independently lead the teaching team to plan, develop, and implement classroom instructional programs and activities, as well as, help in the development of individual educational program (IEP) for an inclusive classroom including typically and atypically developing children. To learn more - Click here
* [2021-2022] Literacy Intervention Teacher - Reporting to the Academic Dean, the Literacy Intervention Teacher will be responsible for providing tailored support to students that are reading significantly below grade level in grades K-2 through small group instruction (3-4 students) and push-in support. To learn more - Click here
* Special Education Teachers - Multiple Locations - BSI Solutions is currently seeking passionate Special Education Teachers with an interest in providing school-based services to students. To learn more - Click here
* Director III, Special Education Procedural Support- Fairfax County Public Schools (FCPS), the nation's 11th largest school division, is seeking a proven educational leader to serve as Director, Special Education Procedural Support in the Department of Special Services.Located in the Washington, D.C. region, FCPS serves a diverse student population of more than 189,000 students in grades pre-K through 12, 14% of which receive special education and related services under IDEA. To learn more- Click here
* Special Education Teacher - McLean County Unit District No. 5 is seeking Special Education Teacher who provides specialized instruction in order to meet the unique educational needs of students with disabilities, evaluates and assesses progress, in accordance with the student's IEP, in a variety of settings. To learn more - Click here
* Special Education Teacher - STRIVE Prep is a Denver-based community of public charter schools that challenges every student to strive for college and thrive throughout life by helping them to discover and develop the knowledge, skills, and confidence necessary to succeed in college and beyond. We encourage you to read our 2020 Impact Report and learn more about what a career at STRIVE Prep is like here. To learn more - Click here
* Classroom Teacher- Work with students in various settings, develop and modify a therapeutically guided curriculum, generate reports to meet students' needs, communicate with families, coordinate with therapists, and plan for teaching assistants. To learn more- Click Here
* Special Education Teacher- Provides instruction, directly and with the assistance of Education Assistants and Classroom Assistants, of students with developmental disabilities in education, vocational, functional and self-help, social-emotional, and behavioral areas. Instruction is enhanced by the ongoing collaboration with other team members (i.e. behavior department, parents, related services, etc.) in a multi-disciplinary approach. To learn more- Click Here
* Special Education Teacher- We're looking for exceptional Special Education Teachers for full-time positions in North View, GA for the 2021-2022 school year, from July 29, 2021 - May 24, 2022. These positions are 37.5 hours per week working with elementary-high school age students, with various degrees of cognitive impairment. TherapyTravelers is a mission-driven organization in the business of changing lives! To learn more- Click Here
* Special Needs Tutors - is seeking dynamic, state credentialed special needs teachers to tutor on our virtual platform teaching learners all over the world. This is a perfect second job to earn extra money from the safety of your own home. There is no minimum hourly requirement; all you need is a computer, reliable internet, a quiet space and willingness to teach. To learn more - Click here
* Full Time Director of Special Needs Ministry - The Director of Special Needs Ministry will provide oversight and leadership to five direct reports. This leader will be responsible to develop, oversee and implement a philosophy of ministry that shares the gospel, provides discipleship and creates a sense of belonging for those with special needs and their families. To learn more - Click here
* Special Education Teacher - This is a full-time, ten-month position to provide general classroom instruction for students with Autistic Spectrum Disorders, serious Emotional Disturbance or Development Delays. As a Special Education Teacher, you will play an integral role in the success of our students while overseeing the classroom team and dynamics. To learn more - Click here
* National, Virtual Special Education Teacher - Stride K12 is looking for Special Education Teachers to join our talented group of passionate education professionals. Special Education Teacher provide instruction, support and guidance, manage the learning process, and focus on students' individual needs as defined by each student's IEP. To learn more -Click here
If you are an Employer looking for excellent special education staff - Click here for more information
---
FOOD FOR THOUGHT
For every minute you are angry you lose sixty seconds of happiness.
Ralph Waldo Emerson