Week in Review - April 1, 2022

NASET
WEEK IN REVIEW
National Association of Special Education Teachers
April 1, 2022 Vol 18 Issue #13
---

---
Dear NASET Members and Guests,
Welcome to NASET's WEEK in REVIEW. Here, we provide you with the latest publications fromNASET to read and or download, as well as some of the most interesting articles that have happened this week in the field of special education. We hope you enjoy this publication. Feel free to send us articles for this publication or let us know your thoughts about the WEEK in REVIEW at news@naset.org. Have a great weekend.

Sincerely,
---
WHATS NEW AT NASET
NASET Special Educator e-Journal
Table of Contents
· Special Education Legal Alert. By Perry A. Zirkel
· Buzz from the Hub
· Questions Often Asked by Parents about Special Education Services
· Understanding Evaluation Results and Next Steps
· Information for Limited English Proficient (LEP) Parents and Guardians and for Schools and School Districts that Communicate with Them
· Protecting Youth Mental Health: The U.S. Surgeon General's Advisory
· Education Department Launches Historic Real Pay for Real Jobs Initiative for People with Disabilities
· Statement by U.S. Secretary of Education Miguel Cardona on CDC Guidance and Keeping Schools Safely Open
· Acknowledgements
To Access this article - Click Here
---
---
Children with Disabilities are Twice as Likely to Experience Violence than Peers without Disabilities
Children and adolescents with disabilities are more than twice as likely to experience violence than their peers without disabilities, with global estimates suggesting one in three are survivors of violence. The global study of more than 16 million young people reveals that young people with mental illness or learning disabilities are particularly vulnerable to violence, which can have a serious and long-lasting impact on their mental health and wellbeing. Children from lower income settings are also especially likely to experience violence, although the authors of the study note that there is a scarcity of data from low-income and middle-income countries, especially in Southeast and Central Asia and Eastern Europe. This is particularly concerning as the vast majority – more than 94% – live in these countries, where stigma, discrimination, lack of information about disability and inadequate access to social support can exacerbate the risk of violence. Read More
Empathy Softens Teachers' Biases, Reduces Racial Gap in Student Suspensions
Interventions that seek to evoke empathy in teachers can sideline biases and narrow the racial gap in suspensions of middle school students, suggests new research from the University of California, Berkeley. In one of the most rigorous efforts to date to combat race-based inequity in school suspensions, UC Berkeley social psychologist Jason Okonofua and fellow researchers recruited 66 middle school teachers who teach math to more than 5,500 7th and 8th grade students in one of the nation's largest school districts. After the teachers completed two online empathy-evoking sessions over the course of a school year, their students -- especially those belonging to racial minorities -- were less likely to get suspended, and the racial gap in suspensions was reduced by 45%, according to findings to be published in the journal Science Advances. Read More
Wide-Ranging Problems in Children Born Before 24 Weeks Gestation
In a study of children born after a pregnancy of less than 24 weeks, nearly all (96 percent) proved to have any of the diagnoses studied. According to the study, lead from the University of Gothenburg, neuropsychiatric and somatic diagnoses are prevalent as these extremely preterm infants grow into adulthood. The findings are now published in the scientific journal Acta Paediatrica. The study was based on data in national registers and hospital journals on almost every child born in Sweden in 2007-2018, before the 24th week of gestation, who survived after birth up to what would have been full term (40 weeks). Altogether, the study comprises 399 children. At follow-up, they were aged 2 to 13 years. Read More
Maternal Socialization, Not Biology, Shapes Child Brain Activity
Children of mothers with clinical depression are at three times greater risk to develop depression themselves than are their low-risk peers. Researchers are working to understand the neural underpinnings of the risk, and some studies have shown altered brain processing of reward in at-risk children as young as 6. An outstanding question remains as to whether children with a maternal history of depression have a biological predisposition to blunted neural reward responding or whether it depends more on social factors. Now, new work finds those dampened responses depended on maternal feedback, suggesting the latter. Read More
---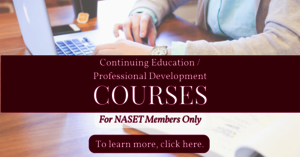 ---
Drug Use Beliefs Found to Be Strongest Predictor of Youth Substance Use
What are the most important factors to consider for developing effective drug use prevention programs? Many current programs for adolescents focus on elements including peer and family relationships, school connection, and youth's self-confidence and self-assertion. However, a new study from the University of Illinois suggests another factor may be equally -- or even more -- influential: whether the youth believes drug use is wrong. "Inherent to the success of drug use prevention programs is ensuring activities are targeting those risks and protective factors that are most influential and salient for youth substance use," says Allen Barton, assistant professor and Extension specialist in the Department of Human Development and Family Studies at U of I and lead author on the study. Read More
Justice Department Issues Web Accessibility Guidance Under the Americans with Disabilities Act
The Department of Justice (DOJ) has published guidance on web accessibility and the Americans with Disabilities Act (ADA), according to a news release. The guidance explains how state and local governments (entities covered by ADA Title II) and businesses open to the public (entities covered by ADA Title III) can make sure their websites are accessible to people with disabilities and in line with the ADA's requirements. You will find a range of topics in the guidance, including the barriers that inaccessible websites create for some people with disabilities, when the ADA requires web content to be accessible, tips on making web content accessible and other information and resources, according to the DOJ. The guidance offers plain language and user-friendly explanations to ensure that it can be followed by people without a legal or technical background. Read More
'Flipped Classes' After the Pandemic: Why These Teachers Say They'll Never Go Back
In the early 2000's, then-high school chemistry teachers Aaron Sams and Jon Bergmann taught in adjoining classrooms. Sams recalled their impromptu brainstorming sessions on how best to convey complex concepts to their students. "We said: What if we had students watch pre-recorded lessons, then used classroom time to take kids deeper into the content?" They decided to give it a try. "Students latched right onto it," Sams said. "We realized it was a more efficient model for them." What Sams didn't realize at the time was that he and his colleague had just landed on the foundation of an instructional strategy that would stretch far beyond their Woodland Park, Colo., classrooms. In 2012, Sams and Bergmann co-authored Flip Your Classroom: Reach Every Student in Every Class Every Day and founded the Flipped Learning Network, a nonprofit designed to share with educators information about the practice. Read More
Cellphones in Schools: A Huge Nuisance and a Powerful Teaching Tool
When Nelann Taylor lets her high school students whip out their smartphones and dive into tools like Duolingo, Quizlet, Kahoot, and Flipgrid, she knows she may be in for a classroom management headache.Some of her students "have really figured out how to self-correct and just say, 'Well, I know that I can't be on my own phone right now'?" unless it is for classwork, she said. But others take advantage of the freedom to start scrolling through text messages, and Taylor has to tell them put the devices away.Cellphones are both a powerful learning tool and huge distractions for kids. Figuring out how to make the most of them is "really tricky," said Taylor, a fan of technology in the classroom who teaches high school Spanish and web design in Louisiana's St. John the Baptist Parish Schools. "It's always a work in progress." Read More
See Me: Inclusion Classrooms Benefiting Student with Down Syndrome
7 News checked out an inclusive classroom in the Williamsville School District that is benefiting one young student with Down Syndrome and his classmates. "Here at Maple East — we have an inclusion classroom at every grade level," declared Amanda Komaromi, teacher. The classroom looks no different than any other school classroom. But it is an inclusive class where Komaromi teaches at Maple East Elementary in the Williamsville School District. "An inclusion teacher is a teacher who has students with disabilities in our classroom along with our general education students," Komaromi explained. The classroom currently serves one kindergarten student with Down Syndrome. Read More
---

---
TRIVIA QUESTION OF THE WEEK
Congratulations to: Dorinda Washer, Karyn Swenor, Helen Mitchell, Sonja Johnson, Laura Larimore, Cathy Riisnaes, Cherree Davis, Amanda Bjornson, Jackie Marshall, Wanda Routier, Stephenie Blakemore, Karen Frantz-Fry, Diane Campbell-Mitchell, Tracey Christilles, Lauro Esquilona, Nancy Brennan, Cindi Maurice, Kaye Randle, Cheryl Mitchell, Velma Brockman, Jennifer Buteau, Catherine Cardenas, Margaret Mernah, Joanna Blau, Zenaida Lemus, Cynthia Kerns, and Susan Mason who all knew the answer to last week's trivia question:
On this TV show from the 1970s/80s, Melissa Sue Anderson played eldest daughter Mary Ingalls. The popular show was loosely based on Laura Ingalls Wilder's bestselling series of books. In real life and on the TV show, Mary Ingalls went blind at the age of 15 after suffering from Scarlett Fever. One of the storylines on this TV show focused on Mary and the issues she faced going blind and then managing her life without vision. The television version of Mary Ingalls became a teacher in a school for the blind and married a fellow teacher, Adam Kendall, who was also blind. What is the name of this TV show?
***NOTE--this is the largest group of correct answers we have ever gotten for a trivia question!! You must have really loved this show :)
Answer: LITTLE HOUSE ON THE PRAIRIE
This week's trivia question: In 1932,Christy Brown was born with cerebral palsy. Although he had minimal physical abilities with his body, Christy was brilliantly imaginative and had a sensitive mind of a writer who would take his place among the giants of Irish literature, writing a bestseller titled "Down all the Days". This book was Christy Brown's own story where he recounts his childhood struggle to learn to read, write, paint, and finally type. The book was made into a major and critically acclaimed film in 1989 starring Daniel Day-Lewis (who won the Academy Award for Best Actor in a Leading Role) as Christy Brown. What is the name of the movie?
If you know the answer to this week's trivia questions, email it to us at contactus@naset.org by April 4, 2022. If you are correct, you will be acknowledged in next week's NASET's Week in Review
---
First Autism History Museum opens in Meridian Mall
There is a first of its kind museum now at the Meridian Mall. It's unique in that it highlights the past, present and future of Autism Awareness. As someone who walks through life with Autism every day, Xavier DeGroat is inviting others to walk with him at the first Autism Museum. "A lot of people were excited to see such a thing as a recording of autism history because there's never has been such a thing as autism Historic Museum," said DeGroat. The museum features a timeline that outlines how autism was discovered and historical figures on the spectrum. The museum also features sensory friendly exhibits for the children, hoping to make the mall experience less overwhelming. Within the sensory friendly environment, Xavier hopes to host story time events in the future and invited classes form local schools to check out the space on field trips. The museum was created out of Xavier's own foundation that uses every day to not only spread autism awareness, but also acceptance. Read More
Kansas Representatives Reverse Amendment for More Special Education Funding
Kansas representatives went back and forth on an amendment, ultimately rejecting an opportunity to fund state special education at the long-desired 92% mark. Public schools in Kansas cover the costs of special education out of their operational budgets and apply for reimbursement from the amount the Legislature appropriates for that year. State law provides that Kansas should pay 92% of excess costs of special education, but there is no enforcement mechanism or penalty should the Legislature do otherwise. In recent years, per the Gannon school finance plan, the legislature has added $7.5 million each year, bringing the proposal for 2022 to $520,380,818 or about 70%. While funding has increased each year, special education advocates argue that costs have also increased. Read More
Study Shows Military Connected Special Education Services Delayed for Students
Military-connected special education students wait on average up to two years longer to receive services than their civilian peers — delays which in some cases violate federal law, according to a recent nationwide study. The study proves what local parents of Killeen ISD special education students have reported to the Herald over the past seven years about military-connected children not receiving the educational services they need to succeed in a timely manner as required by federal law. Partners in Promise is a nonprofit organization that serves as a "representative voice" for families enrolled in the military's Exceptional Family Member Program, known as EFMP, according the organization's website. Read More
---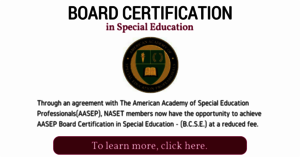 ---
Lehigh University Special Education Law Symposium
Lehigh University's virtual Special Education Law Symposium returns from June 19-24. Sessions recorded for later viewing. Twenty-eight experienced special education attorneys from across the country will present eight new "hot topics" from the very latest case law: dyslexia legal update, stay put permutations, liability for abuse of students with disabilities, navigating compensatory services and compensatory education, settlement strategies, and more with a focus upon COVID-19 implications. Legally Basic and Legally Experienced tracks. The Section 504 Coordinators Institute is an overlapping, but separable two-day (June 23-24) component intended for school district Section 504 coordinators and others interested in this increasingly important anti-discrimination statute. Dr. Perry Zirkel (PA) and Jose Martin (TX) will respectively offer (a) an in-depth comparison of Section 504 and the IDEA and (b) legal nuances for IDEA-eligible students who also present unique Section 504 factors. Kathleen Sullivan (CO) and Judith Nedell (CT) offer a full day of practical solutions to basic and thorny 504 challenges. Week-long and per day symposium options available. Balance of school and parent viewpoints. For more information, see go.lehigh.edu/spedlaw, or call (610) 758-5557. Read More
PROOF POINTS: $1.5 Billion in Recovery Funds Go to Afterschool
Based on the spending patterns of more than 3,000 school districts, U.S. schools are on track to spend more than $1.5 billion of their federal pandemic recovery funds on after-school programs, according to FutureEd, an independent think tank at Georgetown University's McCourt School of Public Policy. This figure makes after-school programs the fourth most popular way to spend federal funds to address learning loss, behind summer school, software and instructional materials. (Technically, the after-school category also includes extending the school day, but I'm not seeing many examples of schools requiring all of their students to stay late into the afternoon.) Working parents may welcome the additional, free childcare options or a safe, supervised place for their tweens to hang out after school. But the research evidence for reaping academic or other social benefits from after-school programs isn't strong. Read More
Marijuana for Medical Use May Result in Rapid Onset of Cannabis Use Disorder
Obtaining a medical marijuana card (MMC) to use cannabis products to treat pain, anxiety, or depression symptoms led to the onset of cannabis use disorder (CUD) in a significant minority of individuals while failing to improve their symptoms, according to a study by Massachusetts General Hospital (MGH) researchers and published in JAMA Network Open. Researchers found that individuals at greatest risk of developing the addictive symptoms of CUD were those seeking relief from anxiety and depression, suggesting the need for stronger safeguards over the dispensing, use, and professional follow-up of people who legally obtain cannabis through MMCs. Read More
Study: Prompting, Self-Management Yield Better Classroom Results Than Other ADHD Accommodations
Prompting students and teaching them self-management strategies reduce disruptive behaviors and increase classroom engagement in adolescents with attention deficit hyperactivity disorder (ADHD or ADD) more effectively than do allowing frequent breaks or fidgets, according to a small study published in the Journal of Attention Disorders. The study found that redirecting students with ADHD back to a task (prompting) and teaching them strategies to independently regulate their behavior (self-management) decreased disruptive behaviors and task initiation time and increased task engagement more than implementing popular classroom strategies as breaks or use of sensory items or fidgets. Read More
---

---
JOB POSTINGS
* Special Education Teacher - The SEED School of Los Angeles County is seeking a Founding Special Education Teacher. In this role, the teacher will provide special education students with learning activities and experiences designed to help them fulfill their potential for intellectual, emotional, physical, and social growth. The special education teacher will also develop or modify curricula and prepare lessons and other instructional materials to student ability levels. To learn more- Click here
* Upper School Special Education (Directed Studies) Language Arts Teacher - The Upper School Special Education (Directed Studies) Language Arts Teacher is given the duty of instructing students on such a level as to allow them to obtain proficiency in their subject levels at a grade-appropriate level. To learn more- Click here
* [2022-2023] Middle School Learning Specialist - Reporting to the Academic Dean, the Learning Specialist will be responsible for providing tailored support to students with special education needs, through integrated co-teaching, in small group settings, or a combination of both. This is an exciting opportunity for a seasoned educator who is passionate about ensuring all students succeed and thrive in school. To learn more- Click here
* [2022-2023] 7th Grade Learning Specialist - Reporting to the Academic Dean, the Learning Specialist will be responsible for providing tailored support to students with special education needs, through integrated co-teaching, in small group settings, or a combination of both. This is an exciting opportunity for a seasoned educator who is passionate about ensuring all students succeed and thrive in school. To learn more- Click here
* Assistant Professor of Special Education - Marian University is accepting applications for a tenure-track faculty position in the area of Special Education to begin fall 2022. Successful candidates will have a strong commitment to undergraduate education, student engagement and research, as well as service to the college and community. To learn more- Click here
* Autism Resource Specialist - DESE Project Access - The Autism Resource Specialist is responsible for assisting professional education staff and other related service providers in observing children demonstrating Autism Spectrum Disorder behaviors and identifying, developing, and/or referring curricula, materials, and equipment appropriate for students with Autism Spectrum Disorder. The Autism Resource Specialist assists in identifying and implementing appropriate behavior management and communication systems and occasionally will demonstrate evaluation and teaching procedures on-site in the classroom. To learn more- Click here
* Special Education Teacher - Salem Academy Charter School values a school culture that celebrates learning, and we believe that the adult culture in the school is the foundation of the school's success. The culture is based on mutual respect, integrity, professionalism, a commitment to excellence, a collaborative spirit, and a sense of human kindness particularly as it relates to age-appropriate adolescent development. To learn more- Click here
* Special Education Teacher (2022-23 school year) Methow - The Special Education Teacher provides services to special education students with a range of moderate to severe disabilities ages three to 21 years of age. The Special Education Teacher leads the IEP team to develop data driven student learning and behavioral goals. To learn more- Click here
* Quest Academy Day Treatment Special Education Teacher (2022-23 School Year) - The Special Education Teacher designs a positive learning environment and delivers instruction to students whose educational needs are primarily the result of significant social, emotional and behavioral challenges. The teacher is responsible for assessment of each student's individual academic and behavioral needs, individualization of the general education curriculum (K-12), development of IEPs as appropriate and coordination with agency and/or consulting behavioral staff to support achievement of school and treatment goals. To learn more- Click here
* Education Specialist - Social Emotional Learning (#8789) - Willamette Education Service District is accepting applications for a full-time (40 hours per week) Education Specialist - Social Emotional Learning position; bilingual Spanish preferred. Successful candidate will work as a member of the Cross-Functional Equity, Inclusion and Achievement Team in the School Improvement Services Department, and will follow a 205- day calendar. This position will be based at the Willamette ESD Marion Center in Salem, OR and will begin August 8, 2022. To learn more- Click here
* Education Specialist - Mental Health & Behavior (#8788) - Willamette Education Service District is accepting applications for a full-time (40 hours per week) Education Specialist - Mental Health and Behavior position; bilingual Spanish preferred. Successful candidate will work as a member of the Cross- Functional Equity, Inclusion and Achievement Team in the School Improvement Services Department, and will follow a 205-day calendar. This position will be based at the Willamette ESD Marion Center in Salem, OR and will begin as soon as possible upon conclusion of the selection process. To learn more- Click here
* Special Education Teacher - School Based - We are recruiting a Special Education Teacher for a local school district. This is a full-time, contract position. The district is currently conducting interviews and hiring immediately. To learn more- Click here
* Senior Researcher, Mathematics Disabilities - AIR is looking to hire a Senior Researcher to work with leading AIR scholars in the area of mathematics disabilities, joining our Learning Supports Program Area within AIR's Human Services Division. Candidates hired for the new position might initially start working remotely but will ultimately have the option to work from one of our offices located in Crystal City, VA; Rockville, MD; Austin, TX; Chicago, IL; Chapel Hill, NC; or Sacramento, CA. To learn more - Click here
* Lecturer or Lecturer (Doctoral Schedule) - Special Education Program, Graduate School of Education - The Department of Counseling, Leadership Literacy and Special Education seeks applicants for a lecturer position in Special Education to teach in our CAEP-Accredited, hybrid M.S.Ed. programs at the early childhood, childhood, and adolescent levels. Successful candidates demonstrate excellence in teaching, service, administrative skills, and anti-racist, anti-oppressive advocacy and leadership to engage and inspire our economically, culturally, and linguistically diverse Bronx and surrounding community candidates, colleagues, and K-20 schools. Experience in working with diverse populations across intersectional identities is expected. To learn more- Click here
* Assistant Professor - Special Education (CLLSE) - The successful applicant will have a developed research agenda and experience in research and publication. This position may require program coordination of special education programs, so strong interpersonal skills with students and excellent administrative and organizational skills are encouraged. Preference for candidates with experience in adolescent special education. To learn more- Click here
* Self-Contained Classroom Teacher - The Educator's role is to plan, organize, and implement an invigorating instructional program that guides and encourages students to fulfill their academic potential. The Educator will work in tandem with the Classroom Behavioral Specialist and will be responsible for developing the academic curriculum, delivering classroom instruction, and working closely with the administration, staff, specialists, and the students' families to enable the optimal development of each student. To learn more- Click here
* Special Education Teacher - The job of CLASSROOM TEACHER is done for the purpose/s of providing support to the instructional process by serving as a teacher with specific responsibility for supervising students within the classroom and other assigned areas; developing lesson plans and delivering group and individual student instruction within established curriculum guidelines. To learn more- Click here
* Assistant Principal - DC Public Schools' mission is to recruit, develop, and invest in a talented, caring, and diverse team. We know that when our educators are given the tools, opportunities, and recognition to thrive, our students will thrive in school and in life. RISE - Rigorous Instruction Supports Equity - is a new program to support educators through professional development, performance-based incentive awards, and support for new teachers at our highest-need schools. At its core, RISE is about honoring our educators as professionals and providing opportunities to learn and grow within the district. To learn more- Click here
* Principal - We work with Chicago Public Schools and with school districts from the Suburban Cook County, Lake County, and the Western Suburbs to serve students who are referred based on their need for a highly structured, therapeutic school setting and individualized approach to learning. Students who are referred by a public school district are educated at Knapp School & Yeshiva at no cost to their families. In doing so we provide both academic and social and emotional supports that are aligned with each student's specific strengths and needs. To learn more- Click here
* Strategist II: ID Teacher - Join Ames Community School District, where your journey matters! ACSD promotes an educational environment that is racially, ethnically, linguistically, and culturally diverse to broaden students' academic experience and to enrich our District. We are focused on creating and supporting diversity, equity, and inclusion within the organizational culture and in our community. To learn more- Click here
* Integrated Services Teacher - Join Ames Community School District, where your journey matters! ACSD promotes an educational environment that is racially, ethnically, linguistically, and culturally diverse to broaden students' academic experience and to enrich our District. We are focused on creating and supporting diversity, equity, and inclusion within the organizational culture and in our community. To learn more- Click here
* Strategist I Teacher - Join Ames Community School District, where your journey matters! ACSD promotes an educational environment that is racially, ethnically, linguistically, and culturally diverse to broaden students' academic experience and to enrich our District. We are focused on creating and supporting diversity, equity, and inclusion within the organizational culture and in our community. To learn more- Click here
* Behavior Interventionist - Join Ames Community School District, where your journey matters! ACSD promotes an educational environment that is racially, ethnically, linguistically, and culturally diverse to broaden students' academic experience and to enrich our District. We are focused on creating and supporting diversity, equity, and inclusion within the organizational culture and in our community. To learn more- Click here
* Special Education Teacher - Do you aspire to help children with diverse challenges build skills for their future? Are you ready to make a real impact in their lives? As a Special Education Teacher at Bancroft, you will draw upon a wealth of curriculum and clinical resources to design individualized student goals. To learn more- Click here
* Special Education Teacher (All Specializations) - 2022-23 School Year - DCPS serves approximately 49,000 students in the nation's capital through the efforts of approximately 4,200 educators in 117 schools. As part of a comprehensive reform effort to become the preeminent urban school system in America, DCPS intends to have the highest-performing, best paid (Salary Range: $56,313 - $90,905), most satisfied, and most honored educator force in the nation and a distinctive central office staff whose work supports and drives instructional excellence and significant achievement gains for DCPS students. To learn more- Click here
* Middle School Special Education Teacher - The Halton School, an independent school for students with Asperger's, is looking for a Middle School Special Education teacher. The teacher will provide special education instruction to students in a small multi-grade class. The teacher will utilize a variety of teaching methods to meet student's educational needs and adapt and develop instructional materials accordingly. To learn more- Click here
* Director of McKay Academic Center (Academic Support) - The Dunham School is a PK-12, non-denominational Christian, independent school serving 785 students on one campus. The school offers fee paid tutoring, coaching, small group instruction and individual courses for students with a range of learning challenges including ADD, ADHD, dyslexia, dysgraphia and high functioning autism. To learn more - Click here
If you are an Employer looking for excellent special education staff - Click here for more information
---
FOOD FOR THOUGHT
Be the reason someone smiles. Be the reason someone feels loved and believes in the goodness in people. Roy T. Bennett