Week in Review - March 29, 2019

NASET
WEEK IN REVIEW
National Association of Special Education Teachers
March 29, 2019 Vol 15 Issue #13
---

---
Dear NASET News,

Welcome to NASET's WEEK in REVIEW. Here, we provide you with the latest publications fromNASET to read and or download, as well as some of the most interesting articles that have happened this week in the field of special education. We hope you enjoy this publication. Feel free to send us articles for this publication or let us know your thoughts about the WEEK in REVIEW at news@naset.org. Have a great weekend.

Sincerely,
---
NEW THIS WEEK ON NASET
NASET's Inclusion Series
Integrated Co-Teaching Services
---
While many school districts may consider a variety of inclusive education systems like an Inclusion Class, others may use another form of inclusive education to provide services to students with disabilities. This system is called integrated co-teaching and this article will answer all questions on this type of inclusive setting. Read More
---
Complications During Birth and Later Social Anxiety in Children
A new study published in Infant and Child Development indicates that complications during birth may increase the risk that children will develop social anxiety by their pre-teen years. For the study, 149 children aged nine to 12 years were screened for behavioral inhibition -- a tendency to exhibit a fearful disposition and withdrawal in unfamiliar contexts and situations -- and assessed for social anxiety symptoms using parent- and child-reports. Investigators found that perinatal complications were associated with higher levels of behavioral inhibition and social anxiety symptoms. Additionally, analyses suggested that behavioral inhibition acted as a pathway between birth complications and social anxiety symptoms. Read More
---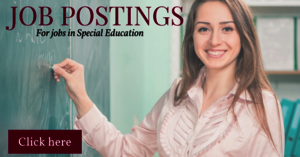 ---
Changing How the World Sees Disability One Photo at a Time
The faces you see in your everyday life ultimately define what you see as normal, says Jordan Nicholson, a Getty Images photographer. People with disabilities like myself make up 20% of the population. But many people with disabilities say that for decades, they've felt invisible as if they were hidden in plain sight. Only infrequently do our images show up on television and film, in advertisements or in catalogs-and when we do, are often tinged with a sappy sort of inspirational-ism that some people in the disability community refer to as disability inspo. (Translation: It makes others feel good while completely ignoring the fact that we want to be treated like people first.) Applauding us when we do what other abled bodies do every day gives the impression that we are largely incapable, while the opposite is quite true. Read More
---
World Down Syndrome Day: How disability Helped Me Understand Privilege
Our daughter Penny was born into a world of social advantages. We, her parents, are married, white, educated and able to readily provide for her material wants and needs. Two hours after she was born, Penny was diagnosed with Down Syndrome, a genetic condition that occurs upon conception and often leads to health complications, physical delays and cognitive challenges. Penny joined a group of people who have faced a history of discrimination. Until the 1970s, people with Down syndrome did not have a legal right to a public education, and doctors routinely recommended that children with Down syndrome be sent to institutions. To this day, people with intellectual disabilities are often the butt of jokes, and the mocking use of the "r-word" remains standard in comedy acts and among public figures. Read More
---
How Team Sports Change a Child's Brain
Adult depression has long been associated with shrinkage of the hippocampus, a brain region that plays an important role in memory and response to stress. Now, new research from Washington University in St. Louis has linked participation in team sports to larger hippocampal volumes in children and less depression in boys ages 9 to 11. "Our findings are important because they help illuminate the relationships between involvement in sports, volume of a particular brain region and depressive symptoms in kids as young as nine," said Lisa Gorham, lead author of the study and a senior majoring in cognitive neuroscience in Arts & Sciences. "We found that involvement in sports, but not non-sport activities such as music or art, is related to greater hippocampal volume in both boys and girls, and is related to reduced depression in boys," Gorham said. Read More
---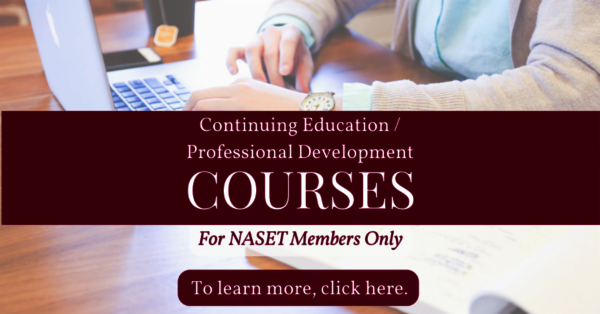 ---
TRIVIA QUESTION OF THE WEEK
Congratulations to: Danelle Fugate, Elizabeth Ciccarelli-Rosa, Julie Leahy, Laurine Kennedy, Christine Morris, Lynn Wilson, Cindi Maurice, Patsy Ray, Catherine Cardenas, Meladee McCarty, Olumide Akerele, and Janice Mclaughlin who all knew the answer to this week's trivia question:
According to researchers from Ann & Robert H. Lurie Children's Hospital of Chicago, deaf children who received this device before 12 months of age learn to more rapidly understand spoken language and are more likely to develop spoken language as their exclusive form of communication. In their study, published in Otology and Neurotology, this was true even for children with additional conditions often associated with language delay, such as significantly premature birth. What is the device?
Answer: Cochlear Implants
This Week's Trivia Question:
Although there were many important pioneers to the development of special education, this French physician is considered to be the "Father of Special Education" through his work educating a 12 year old boy named Victor. Victor was a "wild boy" that did not speak, did not have clothes, ran instead of walked, and exhibited many of the characteristics associated with animal type behaviors. This physician tried to civilize Victor through a sensory training program (behavior modification) and later acquired the title of "Father of Special Education". Who is this physician considered by many to be the "Father of Special Education"?
If you know the answer, send it to contactus@naset.org by April 1, 2019. If you are correct, we will be sure to acknowledge you in the next edition of NASET's Week in Review.
----------------------------------
THIS WEEK WE'D LIKE TO HEAR FROM YOU:
IF YOU HAVE A TRIVIA QUESTION YOU THINK WOULD BE GREAT FOR NASET'S WEEK IN REVIEW, SEND IT TO US AT CONTACT US@NASET.ORG
IF WE USE YOUR TRIVIA QUESTION, WE'LL BE SURE TO ACKNOWLEDGE YOU IN THE WEEK IN REVIEW.
WE HOPE YOU HAVE A TRIVIA QUESTION FOR US TO USE IN A FUTURE EDITION OF NASET'S WEEK IN REVIEW
---
---
Amy Schumer Discusses Husband's Autism Spectrum Disorder in New Netflix Special 'Growing'
Amy Schumer has always been blunt in her comedy, revealing personal details through anecdotes in her routines. Her new Netflix special "Growing" is no different, except this time, the confessionals have a new depth. Though her tumultuous pregnancy - she suffers from a condition known as hyperemesis - is at the center of the aptly-named special, Schumer opens up a great deal about her husband and marriage. Up until the special, both have been kept relatively under wraps - Schumer's 2018 marriage to chef Chris Fischer came as a surprise to most, given the lack of publicity surrounding their relationship. One of the most illuminating moments of "Growing" comes when Schumer informs the audience that Fischer was diagnosed with Asperger's, an autism spectrum disorder associated with social interaction and communication difficulties, along with repetitive behaviors. Read More
---
Study Identifies Possible Causes of and Protectors Against Premature Birth
Seven types of bacteria and certain immune factors in a woman's vagina and cervix may be responsible for increasing the risk of spontaneous preterm birth (sPTB) or protect against it, according to a new study from the Perelman School of Medicine at the University of Pennsylvania and the University of Maryland School of Medicine. Results of the study provide groundbreaking information that the authors suggest could help physicians better predict preterm birth, especially for African-American women early in pregnancy. The study, published today in Nature Communications, will allow for the development of new research targeting "bad" bacteria or increasing "protective" bacteria. Read More
---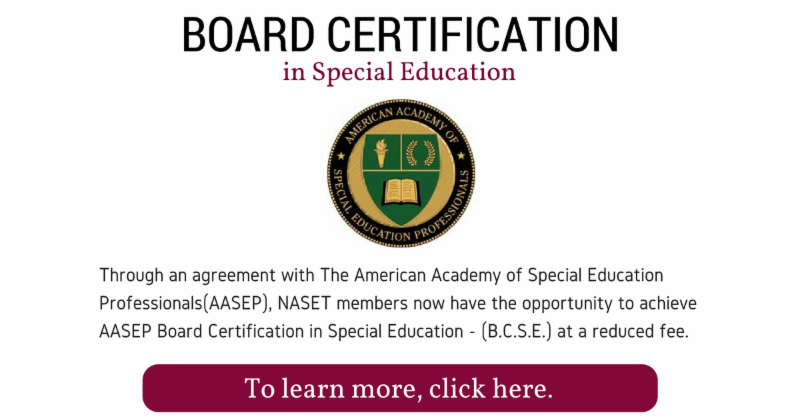 ---
Concussions and TBI: First Ratings for Youth Football Helmets Address Sport's Largest Pool of Athletes
The majority of people playing football in the U.S. aren't NFL players or collegiate athletes -- they're youth players, less than 14 years old. But until now, there hasn't been independent data evaluating the effectiveness of the helmets these athletes wear on the field. With the release of youth football-helmet ratings by the Virginia Tech Helmet Lab -- already renowned for their helmet ratings for varsity football and other sports -- consumers can see which helmets best reduce concussion risk. Data from the group's studies of head impacts among youth football players allowed them to design test methods that reflect the types of impacts these athletes actually experience on the field. Read More
---
Levels of Autism in China Similar to the West, Joint Chinese-UK Study Shows
The first large-scale study of autism in China has revealed that around one in a hundred people in the country has an autism spectrum condition-the same figure as found in the West. The research was carried out by an international team of researchers from the University of Cambridge, UK, and the China Disabled Persons' Federation and Chinese University of Hong Kong. It is the result of an international partnership launched in 2013. Autism spectrum conditions-which include autism and Asperger's syndrome-are characterized by impairments in social interaction and communication, alongside the presence of unusually repetitive behavior and narrow interests, difficulties adjusting to unexpected change, and sensory hyper-sensitivity. Read More
---
Is Anxiety in Childhood and Adolescence Linked to Later Alcohol Use Disorders?
In an Addiction analysis of relevant published studies, investigators found some evidence for a positive association between anxiety during childhood and adolescence with later alcohol use disorders. Approximately 43 percent of associations were positive, meaning that anxiety was associated with a higher likelihood of later alcohol use disorders; however, 11 percent of associations were negative, with anxiety being associated with a lower likelihood of later alcohol use disorders. Approximately 30 percent of associations were equivocal and 15 percent were unclassifiable based on the information reported. The authors of the analysis noted that it is important to establish which anxious individuals consume more alcohol and develop alcohol use disorders in order to develop targeted interventions. Read More
---
Eating Fish May Help Prevent Asthma
A scientist from James Cook University in Australia says an innovative study has revealed new evidence that eating fish can help prevent asthma. Professor Andreas Lopata from JCU's Australian Institute of Tropical Health and Medicine, (AITHM) took part in the study which tested 642 people who worked in a fish processing factory in a small village in South Africa. "Around 334 million people worldwide have asthma, and about a quarter of a million people die from it every year. In Australia, one in nine have asthma (about 2.7 million), and among Indigenous Australians this rate is almost twice as high. "Asthma incidence has nearly doubled in the past 30 years and about half of asthma patients do not get any benefit from the drugs available to treat it. So there's a growing interest in non-drug treatment options," he said. Read More
---
Common Treatment for Multiple Sclerosis May Prolong Life
Researchers from the University of British Columbia and Vancouver Coastal Health Research Institute have found that a widely prescribed drug for multiple sclerosis (MS) is associated with longer survival for patients. The study, published today in the journal Brain, found that people with MS who took a beta interferon drug had a 32 per cent lower mortality risk than those that did not take the drug. This was particularly evident among MS patients who took beta interferon for more than three years. The study, which followed nearly 6,000 people with MS in Canada and France over a period of more than two decades, is the first and largest of its kind to look at mortality associated with beta interferon for the treatment of MS. Read More
---

---
Most Teens Report Using Marijuana Less Often After Legalization
Only one group of teenagers used marijuana more often after retail sales were legalized in Washington than they did before -- high school seniors who work 11 or more hours per week, according to new research led by a WSU College of Nursing professor. Marijuana use went down significantly among 8th and 10th graders after legalization, and among 12th graders who didn't work. It stayed nearly even for high school seniors who work less than 11 hours per week. The research on marijuana use and employment, led by WSU College of Nursing Assistant Professor Janessa Graves, appears in the Journal of Adolescent Health. Read More
---
Seeing Through a Robot's Eyes Helps Those with Profound Motor Impairments
An interface system that uses augmented reality technology could help individuals with profound motor impairments operate a humanoid robot to feed themselves and perform routine personal care tasks such as scratching an itch and applying skin lotion. The web-based interface displays a "robot's eye view" of surroundings to help users interact with the world through the machine. The system, described March 15 in the journal PLOS ONE, could help make sophisticated robots more useful to people who do not have experience operating complex robotic systems. Study participants interacted with the robot interface using standard assistive computer access technologies -- such as eye trackers and head trackers -- that they were already using to control their personal computers. Read More
---
Mental Health Issues Increased Significantly in Young Adults Over Last Decade
The percentage of young Americans experiencing certain types of mental health disorders has risen significantly over the past decade, with no corresponding increase in older adults, according to research published by the American Psychological Association. "More U.S. adolescents and young adults in the late 2010s, versus the mid-2000s, experienced serious psychological distress, major depression or suicidal thoughts, and more attempted suicide," said lead author Jean Twenge, PhD, author of the book "iGen" and professor of psychology at San Diego State University. "These trends are weak or non-existent among adults 26 years and over, suggesting a generational shift in mood disorders instead of an overall increase across all ages." The research was published in the Journal of Abnormal Psychology. Read More
---
Honor Society for Special Education Teachers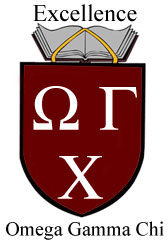 ---
In Tennessee, Bill to Support Children with Severe Disabilities Advances to House Insurance Committee
The House TennCare Subcommittee has advanced a bill that would hep support children with severe disabilities who live at home with their families and whose care can leave their parents in financial ruin. "It's tough enough having a child that fights for their life everyday, and then you're trying to fight to get insurance," said Nashville mom Tori Goddard, whose 6-year-old daughter, Zoey Jones, has severe heart defects and needs 24-hour care to assure her airways remain clear and that she is breathing. "It's what we do every day. We fight for our child to live medically, and then we fight with the insurance so they have access to care so they can live," Goddard said. The proposed bill introduces a two-part approach to help these families. Part A would establish a pathway to Medicaid and home-and community-based services for children with disabilities, regardless of parent income and resources. Read More
---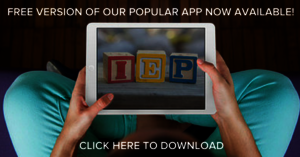 ---
Large Set of Brain Scans Reveals No Telltale Signs of Autism
The brains of autistic children show few differences from those of children with attention deficit hyperactivity disorder (ADHD), or even of controls. The results come from two large studies with scans from nearly 450 children. However, one of the studies found that children with autism and those with ADHD show similar associations between brain structure and social difficulties. The findings are consistent with mounting evidence of an overlap between autism and ADHD: The two conditions frequently co-occur and share genetic risk factors and behaviors. "We can't find biological signatures for these different conditions," says Evdokia Anagnostou, senior clinician scientist at the University of Toronto's Bloorview Research Institute, who led the structural imaging study. Read More
---
MRIs at Birth Can Predict Cognitive Development at Age 2
Researchers at the University of North Carolina School of Medicine used MRI brain scans and machine learning techniques at birth to predict cognitive development at age 2 years with 95 percent accuracy. "This prediction could help identify children at risk for poor cognitive development shortly after birth with high accuracy," said senior author John H. Gilmore, MD, Thad and Alice Eure Distinguished Professor of psychiatry and director of the UNC Center for Excellence in Community Mental Health. "For these children, an early intervention in the first year or so of life -- when cognitive development is happening -- could help improve outcomes. For example, in premature infants who are at risk, one could use imaging to see who could have problems." The study, which was published online by the journal NeuroImage, used an application of artificial intelligence called machine learning to look at white matter connections in the brain at birth and the ability of these connections to predict cognitive outcomes. Read More
---

---
LATEST JOB LISTINGS POSTED ON NASET
*Director, Endowed Chair Laboratory Schools - The Director of Laboratory School is responsible for directing the Laboratory Schools by serving the educational needs of students with learning differences and Down syndrome; serving as a training site for TCU students to become teachers; establishing educational research opportunities for faculty and staff. To learn more - Click here
*Director of Education - Wye River Upper School (WRUS) seeks a full time 12 month Director of Education. WRUS is an independent college and career prep high school serving bright students with learning differences including ADHD, dyslexia or high-functioning autism. To learn more - Click here
*Special Education Teacher - This is an opportunity to work in rural bush Alaska. We offer teacher housing, health benefits, and a competitive salary. We have multiple openings for this position. To learn more - click here
*Curiculum/Special Ed. Coordinator - Responsible for the effective implementation of special education services, testing, certifications of students and related services throughout the district. Serves as the district liaison with the Alaska Department of Education in all Special Education matters. To learn more - Click here
*Director of Special Services - Elmwood Park School District, a K-12 Suburban District, is seeking a Director of Special Services for the 2019-2020 School Year. Starting July 1, 2019. Candidates for this position are required to have New Jersey Supervisor and Principal Certification. To learn more - Click here
*Special Education Teachers - Responsible for providing an educational atmosphere where students have the opportunity to fulfill their potential for intellectual, emotional, physical, spiritual and psychological growth. This person is responsible for organizing and implementing an instructional program that will maximize the learning experience of students with special needs. To learn more - Click here
* Special Education Teacher -Seattle Public Schools is seeking gap-closing, equity-focused educators to lead the way in eliminating opportunity gaps for our students. As an educator in SPS, you have the opportunity to have a profound and lasting positive impact on the lives of Seattle students. To learn more - Click here
* Teacher - Special Education (All Areas) - Approximately 100 positions! -We are looking for highly motivated and skilled talent to join our team at District of Columbia Public Schools (DCPS). We seek individuals who are passionate about transforming the DC school system and making a signifiant difference in the lives of public school students, parents, principals, teachers, and central office employees. To learn more - Click here
*Special Education Teacher - $50,000/school year (185 days), summers off with year round pay and year round appreciation. Special Education Teachers needed in Arizona (Phoenix and surrounding cities). Needs are in the self-contained and resource settings serving students with emotional disabilities (ED), Autism (A), Severe/Profound (S/P), and Intellectual Disabilities (ID). To learn more - Click here
* Physical Education Teacher - Jewish Child & Family Services (JCFS) provides vital, individualized, results-driven, therapeutic and supportive services for thousands of children, adults and families of all backgrounds each year. To learn more - Click here
If you are an Employer looking for excellent special education staff - Click here for more information
---

---
Food For Thought..........
As we express our gratitude, we must never forget that the highest appreciation is not to utter words, but to live by them.
John F. Kennedy
---