Week in Review - June 28, 2019


NASET
WEEK IN REVIEW
National Association of Special Education Teachers
June 28, 2019 Vol 15 Issue #26
---
Dear NASET Members and Guests,

Welcome to NASET's WEEK in REVIEW. Here, we provide you with the latest publications fromNASET to read and or download, as well as some of the most interesting articles that have happened this week in the field of special education. We hope you enjoy this publication. Feel free to send us articles for this publication or let us know your thoughts about the WEEK in REVIEW at news@naset.org. Have a great weekend.

Sincerely,
---

---
NEW THIS WEEK ON NASET
NASET Special Educator e-Journal
July 2019
---
Special Education Legal Alert. By Perry A. Zirkel
Buzz from the Hub
Involving Immigrant Families of Children with Disabilities: A Review of the Literature. By Luz Arevalo
Maternal Asthma vs. Child Autism. By Sydney Eason
Comparing: The End of Molasses Classes and Leading a Culture of Change. By Amanda A. Fernandez
Voucher Programs and the Florida McKay Scholarship: Article Review. By Luz Herrera
Teaching Advocacy Skills to the Most Disadvantaged Parents of Children with Disabilities: A Literature Review. By Amairany Paniagua
A Follow-Up Study of the Graduates of an Urban Teacher Preparation Program: Career Patterns and Perspectives of Elementary and Secondary Mid-Career Special Education Teachers. By Deborah L. Voltz, Tondra Loder-Jackson, and Michele Sims
Latest Employment Opportunities Posted on NASET
Acknowledgements
To access full article: Click Here
---
NEW - NASET Member's Benefit!

---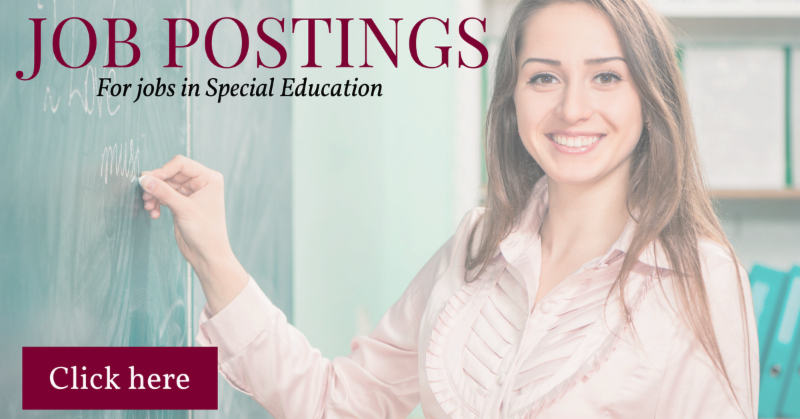 ---
Cleveland Clinic Performs its First In-Utero Surgery
The Cleveland Clinic in Ohio announced that its staff had successfully performed its first in-utero surgery earlier this year on a 23-week-old fetus, according to a report. The high-risk operation in February was for spina bifida, a birth defect where the baby's spine and spinal cord don't form properly. "Spina bifida leads to disability in a baby, it can cause paralysis of the legs, it can affect their ability to urinate," said Dr. Darrell Cass, director of fetal surgery in the Cleveland Clinic's Fetal Center, "a buildup of pressure and fluid and that pressure can lead to brain damage." Cass previously worked at the Texas Children's Fetal Center in Houston and has performed 160 fetal surgeries since 2002. Read More
---
Major Changes in IEP Diagnosis and Classification for Children with Disabilities Proposed by NASET
The National Association of Special Education Teachers (NASET) is proposing major changes to the existing system in which children with disabilities are diagnosed and classified on EPs (Individual Educational Programs). This new system will provide all professionals working in the field of special education, college students preparing to work with children with special needs, administrators, college professors, parents, and students with disabilities the information necessary to adequately determine the most comprehensive, detailed, and precise diagnoses of disabilities or disorders seen in infants, toddlers, children, and adolescents, particularly in the educational environment. Read More
---
Helping Children with Autism Find Joy and Community through Surfing
Twenty-six years ago, Izzy Paskowitz's son, Isaiah, was diagnosed with autism. At 2 years old, the 50 words Isaiah knew how to communicate disappeared, rendering the young boy virtually nonverbal and leaving his parents saddened and frustrated. Isaiah often had meltdowns and sensory overload. Izzy and his wife, Danielle, were desperate to help their son, but autism research in the 1990s was sparse, and the options for treatment were limited. Izzy, then a professional surfer, remembers the day everything changed. When Isaiah was 5 years old, the family was attending a surfing competition in Hawaii. As Isaiah started to spiral into a meltdown, Izzy decided to take him out into the water. Read More
---
Board Certification in Special Education Available to NASET Members

Through an agreement with The American Academy of Special Education Professionals(AASEP), NASET members now have the opportunity to achieve AASEP Board Certification in Special Education - (B.C.S.E.) at a reduced fee. AASEP Board Certification in Special Education - (B.C.S.E.) is a voluntary choice on the part of the candidate. The candidate for Board Certification wishes to demonstrate a commitment to excellence to employers, peers, administrators, other professionals, and parents. From the standpoint of the Academy, board certification will demonstrate the highest professional competency in the area of special education. Board Certification in Special Educationestablishes a much needed standard for professionals, across disciplines, who work with exceptional children. Read More
---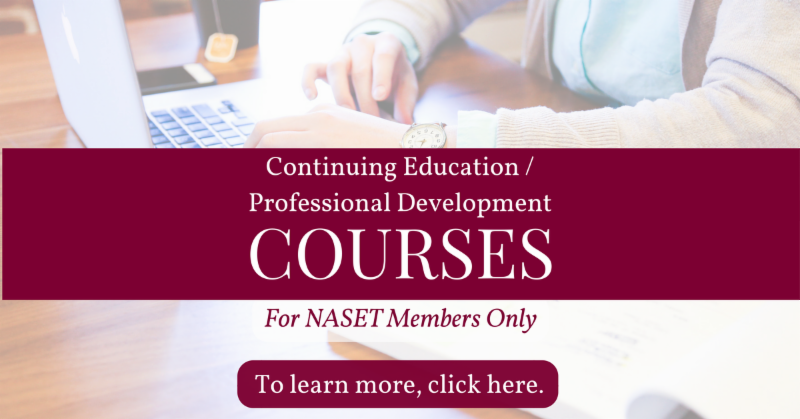 ---
TRIVIA QUESTION OF THE WEEK
Life Goes On was an ABC television series that aired in 1989 and ran until 1993. The show focused on the Thatcher family living in Chicago. One of the main characters in the television show was Charles, who was known as "Corky". Life Goes On was unique because it became the first television series to have a major character (Corky) with what diagnosis?
If you know the answer to this week's trivia questions, email it to us at contactus@naset.org by July 1, 2019. If you are correct, you will be acknowledged in next week's NASET's Week in Review
---

---
Kindergarten Behavior Linked to Life Earnings in Study
Believe it or not, how your kid acts in kindergarten might impact his earning potential years later, a new study suggests. Canadian researchers found that boys and girls who were identified by their kindergarten teachers as inattentive earned nearly $1,300 less a year than their more focused peers. Additionally, boys identified as more aggressive also earned less -- about $700 annually. On the other hand, positive traits were also rewarded in boys. Kindergarten boys who showed more "prosocial" skills earned almost $500 more each year. Prosocial means helping others, being considerate and willing to be part of a team for projects, according to the researchers. Read More
---
CBS Pledges to Increase Auditions for Actors with Disabilities
Just this past month, Ali Stroker made headlines as the first person in a wheelchair to win a Tony Award. "This award is for every kid watching tonight who has a disability, who has a limitation or a challenge, who has been waiting to see themselves represented in this arena," she said in her acceptance speech. Now, thanks to CBS Entertainment and the Ruderman Family Foundation, those kids may soon see themselves represented in popular entertainment more frequently. CBS Entertainment released a statement pledging to increase auditions for actors with disabilities in each of its subsequent productions. Read More
---
Is the Texas House Violating the Americans with Disabilities Act by Refusing to Caption Legislative Hearings?
John Woodley pushed a wheelchair through the Capitol almost every day this session, his files and laptop piled on the seat. He was born with partial deafness and can only hear low-pitch vowel sounds. A 2013 car crash left him unable to walk long distances or lift more than a couple of pounds. While that didn't stop him from visiting lawmakers' offices to advocate for disability rights this session, Woodley says that the Capitol staff's refusal to provide accommodations he requested under the Americans with Disabilities Act (ADA) impeded his ability to participate in the legislative process. "I'm missing the larger part of the alphabet," Woodley said. "I can't walk very far, I can't run, I can't carry very much, so I have to use assistive devices to help me." Read More
---
Researchers Deliver a New Understanding into a Common Cause of Syndromic Autism
Australian and Chilean scientists have made a breakthrough in their understanding of the genetics of a common form of syndromic autism-and they hope their work could one day lead to the development of treatments for the condition. The Murdoch Children's Research Institute (MCRI) led the research focusing on genes linked to Fragile X syndrome (FXS), one of the most common genetic causes of intellectual disability and autism spectrum disorder (ASD), particularly in boys. Approximately one in 4000 males are affected. The international study, published in Molecular Autism, looked at 100 children, adolescents and adults with Fragile X, a condition caused by a disruption to a single gene, FMR1. Read More
---
Doubts Precede Saliva Test for Autism, Set to be Available by July
A saliva test designed to help clinicians diagnose autism is expected to be available in the next few weeks. The test detects the levels of 32 small RNA molecules in saliva that its creators say distinguish autistic children from controls. But some experts are skeptical of the test's accuracy and value, saying the research it is based on is far too preliminary for clinical use. The test, called Clarifi, is made by Quadrant Biosciences. The New York-based company has received permission for the test's use from the U.S. Centers for Medicare and Medicaid Services, the federal agency that oversees lab tests. Once it goes to market, the test is expected to cost $989. Read More
---
Parental Support is Key When Adolescents with Autism Want to Learn to Drive
Adolescents with autism need the support of their parents or guardians to prioritize independence so that they are prepared for learning to drive, according to a study of specialized driving instructors who have worked specifically with young autistic drivers. These findings were compiled by researchers at Children's Hospital of Philadelphia (CHOP) and recently published in the journal Autism in Adulthood. Driving instructors also emphasized the need to develop and refine best practices to guide assessment and delivery of highly individualized instruction for autistic adolescents. Read More
---
Experimental Drug Can Encourage Bone Growth in Children with Dwarfism
Researchers at Johns Hopkins Medicine, the Murdoch Children's Research Institute in Australia and seven other medical institutions report that an experimental drug called vosoritide, which interferes with certain proteins that block bone growth, allowed the average annual growth rate to increase in a study of 35 children and teenagers with achondroplasia, a form of dwarfism. The patients' average boost in height to about 6 centimeters (2.4 inches) per year is close to growth rates among children of average stature, and the side effects of the drug were mostly mild, according to the researchers. Read More
---

---
How 'Tele-Caregiving' Gives People with Disabilities Independence
Southwest Ohio leads the state in the number of people with developmental disabilities benefiting from tele-caregiving. That's when technology takes the place of overnight live-in caregivers who are often hard to hire and retain. The technology isn't new, but the use of it for a person with a disability and overnight care is. For Beth and Susie (WVXU isn't using their last names to maintain privacy) the technology has given them more independence. For years they've had to have somebody stay with them at night. That's not the case anymore. If you look around in their apartment, you'll see door sensors and cameras. The Hamilton County residents admit it took a while to get used to, but anytime they have a concern they can video chat with the overnight person monitoring them remotely. Read More
---
Do Video Games Drive Obesity?
A chubby teen lolling on the sofa for hours on end, the game controller in one hand, a bag of crisps at his side and a bottle of coke on the coffee table. This is the mental picture many people have of the typical gamer. Along with this goes the widespread notion that frequent gaming contributes to obesity. Is this justified? "The study contradicts this stereotype for children and teenagers. In adults, there is a slight positive correlation between playing video games and body mass," explains Professor Markus Appel, a communication psychologist at the University of Würzburg. Researchers from the University of Würzburg (Markus Appel, Caroline Marker) and from the Johannes Kepler University Linz and the Leibniz Institute for Educational Trajectories in Bamberg (Professor Timo Gnambs) conducted a meta-analysis comprising a total of 20 relevant studies with more than 38,000 participants. Read More
---
Schizophrenia: Adolescence is the Game-Changer
Schizophrenia may be related to the deletion syndrome. However, not everyone who has the syndrome necessarily develops psychotic symptoms. What triggers the illness? Researchers (UNIGE) have provided an initial answer after analyzing several years of patients with deletion syndrome. They found that the size of the hippocampus was smaller than normal but followed the same developmental curve as in healthy subjects. Yet, when the first psychotic symptoms appear - generally in adolescence - the hippocampus atrophies dramatically. Read More
---
Honor Society for Special Education Teachers

---
Developmental Disorders: Discovery of New Mutations
Developmental disorders are neurologically-based conditions that affect the acquisition of specific skills such as attention, memory, language and social interaction. Although they have a genetic cause, this is often difficult to detect through standard genetic analysis of the parents. The mutation found in the affected child is therefore termed a 'de novo' mutation (DNM). "Although many new developmental disorders have been identified in recent years, there are many more to be discovered. Read More
---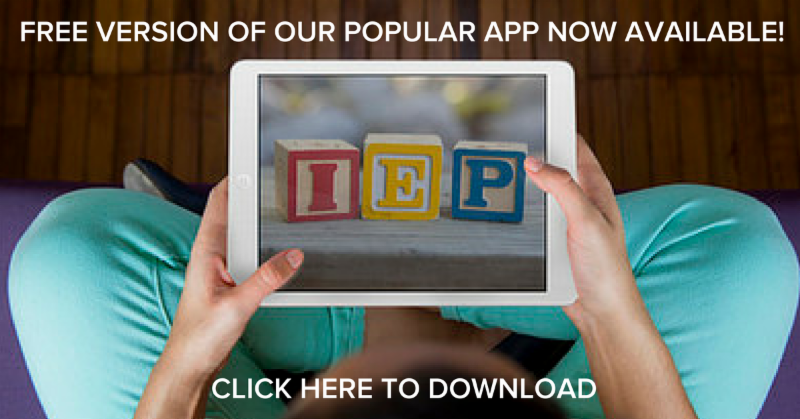 ---
Indiana Power Soccer Team Gives Kids with Disabilities Chance to Play Sports
Luke Pool has always been a sports fanatic. His three older brothers went on to swim in college but none of their passions match Luke's obsession. For years, he played Little League baseball in his hometown of Eaton, Ohio. Nothing - not the fact that he was born with cerebral palsy or that he played in an electric wheelchair - stopped him from playing the game he loved. Until he was told he couldn't. In 2017, Eaton Little League said they saw a potential safety issue when Luke turned 11 and was set to participate in the Major league, comprised of players ages 11-13, rather than the lower-aged Minor leagues, which he previously participated in. "We were told it took away the validity of the sport," his father, Brian Pool, said. "They basically said that he wasn't allowed to have his wheelchair on the field anymore." Read More
---

---
Language-Savvy Parents Improve Their Children's Reading Development, Study Shows
Some languages -- like English -- are tricky to pick up easily. Young children learning to read and write English often need to identify patterns in words to be able to read and spell them. For example, knowing the "Magic E" syllable pattern can allow a child to understand why an E at the end of a word like "rate" significantly alters the word's sound from "rat." Also, knowing that the words "one" and "two" are irregularly spelled helps prevent the child from trying to sound out the underlying sounds when seeing the word in print. Parents who understand such language complexity -- what is known as reading-related knowledge -- are able to spot the difficulties and explain them. They also tend to pass on those skills when they listen to their children read, which in turn helps reading development. Read More
---
LATEST JOB LISTINGS POSTED ON NASET
* Learning Specialist - Provides vision and direction for the Educational Support Services (ESS) Program by supporting students with different learning styles; supporting teachers in their efforts to advance students with different learning needs within the classroom; and working with parents, students, and outside professionals in order to better support the needs of the students. To learn more - Click here
* Special Education Teacher - Desert Choice Schools is looking for a Special Education Teacher or Teacher Intern at multiple locations including Buckeye, AZ - Tempe, AZ - Phoenix, AZ - San Tan Valley, AZ - Queens Creek, AZ and Yuma, AZ for the 2019/2020 school year. Being a special educator with Desert Choice Schools is unlike any other opportunity. To learn more - Click here
* Certified Special Education Teacher - Our client is seeking a Certified Special Education Teacher to assist children with special needs throughout several counties in North and South Jersey area schools. In this role you would be responsible to provide care to developmentally disabled children to promote emotional and social growth within a school setting. To learn more - Click here
* Special Education Teacher - We work to attract, empower and retain the finest therapists so that every human can manifest their full potential. We, TherapyTravelers, hold our (4) core values at high esteem, those being: Integrity, Being Exceptional, Teamwork, and Acknowledgement and Appreciation for great work. To learn more - Click here
* Chief Clinical Officer - Criterion Child Enrichment is conducting a search for a Chief Clinical Officer (CCO). Founded in 1985 as a not-for-profit organization, Criterion has served families for over 30 years and is a leading provider of early childhood education and early intervention services in Massachusetts. The Chief Clinical Officer will work in partnership with the agency's Chief Administrative Officer to oversee operation of programs fulfilling Criterion's Mission and Strategic Plans. To learn more - Click here
* Student Services Administrator - Monitors compliance with IDEA, ADA, OCR, CRDC, and other relevant Special Education and/or English learner regulations for the purpose of ensuring ECS schools are in compliance with federal and state regulations. Assist in the updating of all policies and procedures for ECS that adheres to mandates pertaining to English learners and students with disabilities. To learn more - Click here
If you are an Employer looking for excellent special education staff - Click here for more information
---
Food For Thought..........
There is no exercise better for the heart than reaching down and lifting people up.
John Holmes
---