Week in Review - June 14, 2019


NASET
WEEK IN REVIEW
National Association of Special Education Teachers
June 14, 2019 Vol 15 Issue #24
---
Dear NASET Members and Guests,

Welcome to NASET's WEEK in REVIEW. Here, we provide you with the latest publications fromNASET to read and or download, as well as some of the most interesting articles that have happened this week in the field of special education. We hope you enjoy this publication. Feel free to send us articles for this publication or let us know your thoughts about the WEEK in REVIEW at news@naset.org. Have a great weekend.

Sincerely,
---

---
NEW THIS WEEK ON NASET
JAASEP Spring-Summer 2019
Journal of the American Academy of Special Education Professionals
---
TABLE OF CONTENTS
Use of Projective Techniques in Emotional Disturbance Evaluations

Developing Culturally Responsive Transition Plans Using the Indicator 13 Checklist

An Assessment of Perceived Antecedents to Attitudes of College Students towards Children with Autism

Exploring the Effects of the AutisMate Application on a 12 year-old boy with ASD: A Case Study

Addressing the Need for Progress in Special Education: Understanding Endrew F. and the Role of Special Educators

Creating Self-Efficacious Special Educators through Mentoring during Teacher Preparation

Challenging Behavior in Students with an Intellectual Disability: Promoting Understanding and Compassionate Educational Practice

Exploring Preservice Teachers' Perceptions of Preparedness to Teach Students with Disabilities

But... How Helpful is That? Parents' Views on the Helpfulness of Selected Resources When Making Educational Decisions for Their Young Children with Disabilities

An Investigation of Co-teaching to Improve Academic Achievement of Students with Disabilities: A Meta-analysis

Evaluation of the Rhythmic Arts Project, a Multi-Modal Rhythm-Based Perception and Action Intervention, in a School-Based Setting in Children with Autism Spectrum Disorders
---
Autism, Attention Deficit Result in Distinct Mental Health Problems
Adults with autism tend to have a different set of psychiatric conditions than do those with attention deficit hyperactivity disorder (ADHD), a study of more than 1 million people suggests. Autism and ADHD often overlap and may share biological roots. The new findings may help clinicians spot the conditions that differ among these individuals, such as depression and anxiety, and tailor treatments accordingly. For instance, schizophrenia, is closely associated with autism but not with ADHD, whereas substance abuse disorders are strongly associated with ADHD. "In order to give good treatment, it's important to know these patterns," says lead researcher Kari Klungsovr, professor of medicine at the University of Bergen in Norway. Read More
---

---
Early-Life Challenges Affect How Children Focus, Face the Day
Adversity early in life tends to affect a child's executive function skills -- their ability to focus, for example, or organize tasks. Experiences such as poverty, residential instability, or parental divorce or substance abuse, also can lead to changes in a child's brain chemistry, muting the effects of stress hormones. These hormones rise to help us face challenges, stress or to simply "get up and go." Together, these impacts to executive function and stress hormones create a snowball effect, adding to social and emotional challenges that can continue through childhood. A new University of Washington study examines how adversity can change the ways children develop. Read More
---
Brighter Possibilities for Treating Blindness
Advances in preclinical research are now being translated into innovative clinical solutions for blindness, a review published in the 10th Anniversary Series of Science Translational Medicine depicts. The review authored by José Sahel, Jean Bennett and Botond Roska summarizes recent therapeutic strategies for treating blinding diseases which are very encouraging. Gene replacement or gene editing strategies could potentially reverse vision loss and lead to close to normal visual outcomes. Early intervention during the early stages of retinal degeneration, when the photoreceptor cells (rods and cones) are still intact, is particularly promising. Read More
---
Dietary Supplements Linked with Severe Health Events in Children, Young Adults
Consumption of dietary supplements sold for weight loss, muscle building, and energy was associated with increased risk for severe medical events in children and young adults compared to consumption of vitamins, according to new research led by Harvard T.H. Chan School of Public Health. The study found that, compared with vitamins, these types of supplements were linked to nearly three times as many severe medical outcomes in young people. "The FDA has issued countless warnings about supplements sold for weight loss, muscle building or sport performance, sexual function, and energy, and we know these products are widely marketed to and used by young people. So what are the consequences for their health? That's the question we wanted to answer," said lead author Flora Or, a researcher with Harvard Chan School's Strategic Training Initiative for the Prevention of Eating Disorders. Read More
---
Board Certification in Special Education Available to NASET Members

Through an agreement with The American Academy of Special Education Professionals(AASEP), NASET members now have the opportunity to achieve AASEP Board Certification in Special Education - (B.C.S.E.) at a reduced fee. AASEP Board Certification in Special Education - (B.C.S.E.) is a voluntary choice on the part of the candidate. The candidate for Board Certification wishes to demonstrate a commitment to excellence to employers, peers, administrators, other professionals, and parents. From the standpoint of the Academy, board certification will demonstrate the highest professional competency in the area of special education. Board Certification in Special Educationestablishes a much needed standard for professionals, across disciplines, who work with exceptional children. Read More
---
TRIVIA QUESTION OF THE WEEK
Congratulations to: Deon Aleem, Claire Hanaee, Joanna Blau, Jessica Uptegrove, Kristi McGeehan, Patsy Ray, Cliff James, Diane Campbell-Mitchell, Christa Pius, Jenifer Womble-Ericson, Cindi Maurice, Judity Closson, Melody Owens, and Amy Ross Bradl who all knew the answer to this week's trivia question:
Blinded at the age of three in an accident that occurred while he was playing with tools in his father's harness shop, this teenager, at age 15, worked out an adaptation written with a simple instrument that met the needs of the sightless. What is the name of this French educator and inventor of the system of reading and writing for use by the blind or those with visual impairments?
Answer: LOUIS BRAILLE
This Week's Trivia Question: According to research done by the Children's Hospital of Philadelphia (CHOP) and recently published in the journal Pediatrics, teen drivers diagnosed with this disorder are significantly more likely to crash, be issued traffic and moving violations, and engage in risky driving behaviors than their peers without the disorder. What is the disorder?
If you know the answer to this week's trivia questions, email it to us at contactus@naset.org by June 17, 2019. If you are correct, you will be acknowledged in next week's NASET's Week in Review
---

---
Do Images of Food on Kids' Clothes Influence Eating Behavior?
Frosted cupcakes, sprinkled donuts and chocolate chip cookies -- all on the list of foods that pediatrician Megan Pesch suddenly found difficult to avoid. Not at the bakery or grocery store, but on children's clothing. The mother of three daughters couldn't help but notice that food graphics had become fashionable -- from sleep sacks and pajamas adorned with pink and purple donut patterns to T-shirts decorated with ice cream cones and cutesy sayings about being "sweet." Pesch, M.D. a developmental behavioral pediatrician who studies childhood eating behaviors at University of Michigan C.S. Mott Children's Hospital, wondered how prominent the trend was and whether it had implications for children's eating habits. Read More
---
Physical Inactivity Proved Risky for Children and Pre-Teens
Cardio-respiratory capacity in children has dropped by 25% in 20 years, according to a study by the University of Adelaide in Australia. There are multiple reasons for this, from the social environment and the decreasing number of play areas to a more academic approach towards teaching physical education and the spread of new technologies. But at what age do children lose the desire to exercise? Researchers from the University of Geneva (UNIGE), Switzerland, followed 1,200 Geneva pupils, aged 8 to 12, for two years. The team found out that from the age of 9, the positive reasons for exercising -- it's fun and good for your health -- begin to be replaced by more displaced incentives: to get a good mark or improve your image with others. These results, which are published in the journal Psychology of Sport and Exercise, call for a more detailed analysis of how PE is taught in schools to counter physical inactivity leading to a sedentary lifestyle from an early age. Read More
---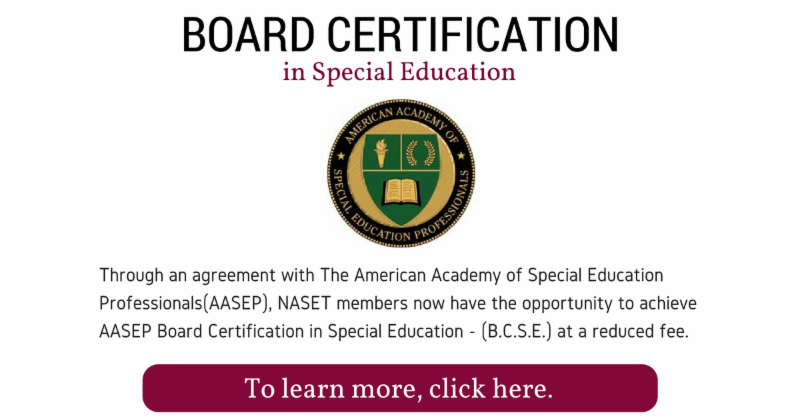 ---
Make Summer School More Like Summer Camp
Each summer, students can lose up to three months of learning, according to research collected by the nonprofit think tank, RAND Corporation. And by ninth grade, much of the achievement gap in reading-meaning the difference between the most and least proficient readers-is attributable to the compounding impacts of summer learning loss. That means teachers can spend up to a month in the fall reviewing materials taught the previous school year. This phenomenon, often known as "summer slide," particularly impacts low-income students, who may not have access to the same enrichment opportunities and extracurriculars as wealthier peers. Read More
---
Why People Hide Their Disabilities at Work
Work is stressful. If you're hiding a disability, the daily grind of early mornings, deadlines, and office politics is compounded into a far heavier burden. You live in fear of being discovered. You work overtime to mask your authentic self. But you aren't alone. In the Center for Talent Innovation's "Disabilities and Inclusion" study, we discovered that a full 30% of the professional workforce fits the current federal definition of having a disability - and the majority are keeping that status a secret. Only 39% of employees with disabilities have disclosed to their manager. Even fewer have disclosed to their teams (24%) and HR (21%). Almost none (4%) have revealed their disability to clients. Read More
---
Annual Special Education Law Offering at Lehigh
Lehigh University's week-long (June 23-28) Special Education Law Symposium returns to its Bethlehem, PA campus with 8 all-new, 3-hour "hot" topics fresh from the national case law and attorney practice. From 11 states, 19 attorneys (both sides) will offer lectures, legal outlines, and the opportunity for registrant participation. Basic track of IDEA foundation topics also an option. Overlapping with the Symposium, Dr. Perry Zirkel (PA), Julie Weatherly (AL), and Lisa Hardcastle (TX) headline a separable Section 504 Coordinators Institute (June 27-28) at a special rate. Per day Symposium registration available. Graduate credit or continuing education credit options. Keynote address by Laurie VanderPloeg, OSEP director. For Symposium schedule, registration information, faculty, and content, see the Symposium website: go.lehigh.edu/spedlaw
---
What Happens to Kids with Disabilities in School Lockdowns?
Students today are taught to "run, hide, fight" during a school shooting - but what if you can't do any of those? Many parents fear that school lockdown plans are forgetting about kids with disabilities. Seth Chessman can't move his legs below his knees. The 10-year-old navigates life pretty well with a wheelchair, or sometimes a skateboard he uses to get around school. But his mom, Contessa Chessman, worries he would struggle to escape during a fire or an active shooter situation. "If there is an emergency situation, he can't get up and run out," Contessa Chessman, 46, of Anaheim Hills, California, told TODAY. "It paralyzes me to think about it to be honest." Read More
---
Lack of Resources Plays Role in Funneling Students with Disabilities through School-to-Prison
As many elementary and secondary schools across the country sag under the weight of increased enrollment and diversification of their student body, several demographics continue to struggle to find social acceptance, educational success and basic fairness and dignity. Well documented is the tragic "school-to-prison pipeline," in which students, many of whom are designated as "troubled" and "disruptive," are simply turned over to law enforcement and funneled into the criminal justice system instead of receiving the patience and understanding they need to stay in school. Race is often a significant factor in this cynical system of punishment and systemic educational failure, as are language barriers, poverty, sexual orientation and gender identity. Another key demographic, however, is students and young adults with disabilities or other unique, special-needs challenges that block their access to quality education and success. Read More
---

---
Being Teased about Weight Linked to More Weight Gain among Children
Youth who said they were teased or ridiculed about their weight increased their body mass by 33 percent more each year, compared to a similar group who had not been teased, according to researchers at the National Institutes of Health. The findings appear to contradict the belief that such teasing might motivate youth to change their behavior and attempt to lose weight. The study was conducted by Natasha A. Schvey, Ph.D., of the Uniformed Services University of the Health Sciences in Bethesda, MD, and colleagues at NIH's Eunice Kennedy Shriver National Institute of Child Health and Human Development and National Institute of Diabetes and Digestive and Kidney Diseases. It appears in Pediatric Obesity. Read More
---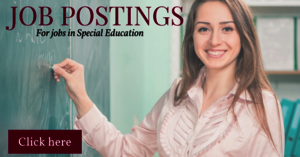 ---
Brain Activity in Teens Predicts Future Mood Health
An imbalance of functioning in attention-related brain systems may help forecast the course of teen depression, according to a study published in Biological Psychiatry: Cognitive Neuroscience and Neuroimaging, published by Elsevier. Proper coordination of frontoinsular brain networks help us regulate our attention between external goals and self-focused or emotional thinking. But abnormalities in the coordination between these networks were not only evident in teens with more severe depression, but also, critically, predicted increased depressive symptoms two weeks later. Read More
---
A Student's Disability Status Depends on Where they go to School
A new Portland State University study suggests that the likelihood of a child being classified with an educational disability depends on the characteristics of their school and how distinctive they are from their peers. The study, published in the journal Society and Mental Health, found that disability classifications do not occur reliably across schools. The study used annual child- and school-level data from 378,919 children in a large urban school district between 2006 and 2012. Dara Shifrer, the study's lead author and an assistant professor of sociology in PSU's College of Liberal Arts and Sciences, said disability classifications are inconsistent and subjective. Read More
---
Altered Brain Activity in Antisocial Teenagers
Teenage girls with problematic social behavior display reduced brain activity and weaker connectivity between the brain regions implicated in emotion regulation. The findings of an international study carried out by researchers from the University of Zurich and others now offer a neurobiological explanation for the difficulties some girls have in controlling their emotions, and provide indications for possible therapy approaches. Becoming a teenager means going through a variety of physical and behavioral changes in the context of heightened emotionality. For everyday social functioning, as well as for personal physical and mental well-being, it is important that teenagers are able to recognize, process and control these emotions. Read More
---
Honor Society for Special Education Teachers

---
Music Helps to Build the Brains of Very Premature Babies
In Switzerland, as in most industrialized countries, nearly 1% of children are born "very prematurely," i.e. before the 32nd week of pregnancy, which represents about 800 children yearly. While advances in neonatal medicine now give them a good chance of survival, these children are however at high risk of developing neuropsychological disorders. To help the brains of these fragile newborns develop as well as possible despite the stressful environment of intensive care, researchers at the University of Geneva (UNIGE) and the University Hospitals of Geneva (HUG), Switzerland, propose an original solution: music written especially for them. And the first results, published in the Proceedings of the National Academy of Sciences (PNAS) in the United States, are surprising: medical imaging reveals that the neural networks of premature infants who have listened to this music, and in particular a network involved in many sensory and cognitive functions, are developing much better. Read More
---

---
LATEST JOB LISTINGS POSTED ON NASET
* Special Education Teacher - Philadelphia, PA - The Invo-Progressus Team has incredible opportunities for Special Education Teachers...or, as we like to call them, Superheroes. If you use your super powers to help ensure that children have access to the best education possible in the least restrictive environment, we would love for you to join the Invo-Progressus team! To learn more - Click here
* Special Education Teacher - Chicago, IL - The Invo-Progressus team is comprised of some of the nation's most talented and influential education and therapy leaders all of whom have a keen understanding of how to meet the unique needs of school districts, children and families and help them succeed. We are currently seeking full and part-time Special Education Teachers in Chicago, IL to provide services in Chicago area schools. To learn more - Click here
* Special Education Teacher - Growth Public Schools (GPS) seeks Special Education Teachers to encourage a culture of mutual respect & equitable practice and exhibit knowledge of student cognitive development and various learning. Communicate effectively with students and families about classroom activities and student progress. To learn more - Click here
* Chief Clinical Officer - Criterion Child Enrichment is conducting a search for a Chief Clinical Officer (CCO). Founded in 1985 as a not-for-profit organization, Criterion has served families for over 30 years and is a leading provider of early childhood education and early intervention services in Massachusetts. The Chief Clinical Officer will work in partnership with the agency's Chief Administrative Officer to oversee operation of programs fulfilling Criterion's Mission and Strategic Plans. To learn more - Click here
* Rivermont Schools - Special Education TEACHER positions available! - Now is a great time to join Rivermont Schools. Currently offering a $2,000 sign-on bonus and reimbursement of relocation expenses for Special Education Teachers! Rivermont Schools are private, nonprofit, special education day schools with campuses across Virginia. To learn more - Click here
* Student Services Administrator - Monitors compliance with IDEA, ADA, OCR, CRDC, and other relevant Special Education and/or English learner regulations for the purpose of ensuring ECS schools are in compliance with federal and state regulations. Assist in the updating of all policies and procedures for ECS that adheres to mandates pertaining to English learners and students with disabilities. To learn more - Click here
* Special Education Teachers - Responsible for providing an educational atmosphere where students have the opportunity to fulfill their potential for intellectual, emotional, physical, spiritual and psychological growth. This person is responsible for organizing and implementing an instructional program that will maximize the learning experience of students with special needs. To learn more - Click here
If you are an Employer looking for excellent special education staff - Click here for more information
---
Food For Thought..........
You cannot get through a single day without having an impact on the world around you. What you do make a difference, and you have to decide what kind of difference you want to make.
Jane Goodall
---