Week in Review - October 29, 2021

---
NASET
WEEK IN REVIEW
National Association of Special Education Teachers
October 29, 2021 Vol 17 Issue #44
---

---
Dear NASET Members and Guests,
Welcome to NASET's WEEK in REVIEW. Here, we provide you with the latest publications fromNASET to read and or download, as well as some of the most interesting articles that have happened this week in the field of special education. We hope you enjoy this publication. Feel free to send us articles for this publication or let us know your thoughts about the WEEK in REVIEW at news@naset.org. Have a great weekend.

Sincerely,
---
WHATS NEW AT NASET
NASET's Practical Teacher
How Spelling Can Help Reading Learning Common Core Words Quickly and Easily
By Matthew Glavach, Ph.D.
This issue of NASET's Practical Teacher was written by Matthew Glavach, Ph.D. The article describes how new research on spelling can translate into improved reading and writing and includes examples of how to apply the research to teaching common core vocabulary words.
---
---
America's Kids Earn Disappointing Grades on Nation's Report Card
Math and reading scores for 9-year-old students in the U.S. are flat since 2012, while those of 13-year-olds declined dramatically – representing the first major drops in the subjects since the National Assessment of Educational Progress began tracking long-term academic achievement trends in the 1970s. While average scores have improved significantly in reading and math for both age groups since the tests were first administered – with the greatest gains experienced by Black and Hispanic students – scores for 13-year-old students declined in reading by 3 points and in math by 5 points since 2012, and scores for 9-year-olds remained unchanged. "None of these results are impressive," said Peggy Carr, the associate commissioner in the assessment division of the National Center for Education Statistics, which oversees the administration of the testing and the analysis of results. Read More
Psychiatric Disorders in Teenage Years Associated with Social Exclusion in Later Life
Adolescents who had received a mental health disorder diagnosis were often excluded from the labor market and education as young adults. This particularly applied to adolescents who had been diagnosed with an autism spectrum disorder or psychosis. The results were found out in a birth cohort study of people born in Finland in 1987. The study was published on 6 October in British Journal of Psychiatry. Almost eleven percent of adolescents who had received a psychiatric diagnosis were excluded from education and labor market for at least five years in their early adulthood. For other adolescents, this number was slightly under three percent. The results highlight the importance of the treatment and rehabilitation of people with mental health disorders in the prevention of adolescents' social exclusion. Read More
3 Powerful Lessons for Teachers from Remote Teaching
A common term currently used in educational communities around the country is learning loss. This refers to the supposed loss of learning that has occurred during the pandemic due to virtual or hybrid learning. While there were certainly changes in learning, there hasn't been enough reliable quantitative data to support the idea that there was significant learning loss. In my experience, the term has a negative impact on students and teachers. There are dangers in perpetuating the idea of learning loss in conversations about education. I think it's important to avoid the assumption that learning didn't happen in the last year. The idea that students have missed content causes teachers to feel forced to make up for lost time and assign lots of work for students to catch up on that content. Many students are in the process of adjusting to being face-to-face again. So this, combined with the anxiety of feeling behind on their content knowledge, can create stress. But instead of focusing on this supposed learning loss, teachers can focus on the teaching methods that worked for them and their students when they were forced to be resourceful during an unprecedented health crisis. Read More
Pandemic Rage Drove Most Superintendents to Contemplate Quitting
Almost two-thirds of school superintendents (63%) said they have contemplated leaving the job. While some were already planning to retire during the 2021-2022 school year, more said they were driven by "the stress of the no-win situation" in which they were finding themselves. That's the big outcome from a survey of superintendents run in June by the National Superintendents Roundtable. Responses from 400 district leaders cited the "no-win situation." As one superintendent explained, "The whole political circus that this terrible public health crisis has turned into is tragic. Antimaskers and anti-vaxxer parents have turned into combative activists, while 50% of parents want completely in-person education with no restrictions, and the remaining 50% want remote learning or every mitigation strategy in place, including a universal mask requirement." Read More
---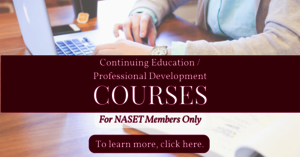 ---
Best-Practice Approaches for Assessing Students with Disabilities
Limited time or resources shouldn't prevent schools from conducting informal and formal assessments of students with disabilities, including those with significant cognitive disabilities. In fact, collecting high-quality data about a student's performance can guide educators in making more informed decisions about instruction and individualized supports, said the National Center on Educational Outcomes, in a recent paper. Students with disabilities are among the populations of students whose disrupted schooling during the pandemic may have likely resulted in learning losses. However, the different ways instruction was provided last school year — either in-person, remote or hybrid — should not be a barrier to how assessments are conducted this year, said Sheryl Lazarus, director of NCEO and co-author of the report, in an email. Read More
Homework Gap Could Be Back in Full Force If Lawmakers Don't Act, Education Groups Say
Millions of students who were unable to participate in virtual learning because of poor home internet connectivity when the pandemic struck a year and a half ago were handed a temporary lifeline, thanks in large part to federal COVID relief funds, which helped cover devices and broadband access for students in need. But that money will likely run out after this school year, potentially leaving students in the lurch. Fifty-seven education organizations—including the American Federation of Teachers and the National Education Association—asked congressional leaders in an Oct. 7 letter to provide $4 billion in additional relief in an ambitious budget bill that lawmakers are scrambling to find agreement on. Read More
Agency Works on Mask Wearing with Children on Autism Spectrum
Mask-wearing is something that takes getting used to, and one segment of our population is working extra hard to wear them effectively. 6-year-old Justin is working with Guerlancia Bernard, a registered behavior technician. She worked with children on the autism spectrum about the difficulties that come with mask wearing. Specifically for kids who experience sensory sensitivity. "It's just very difficult to keep it on, due to them not being comfortable, not being used to having the mask on," she explained. "It's definitely something new for everyone, especially the autism population." She said the key is consistency. Read More
Students Learned So Much More During the Pandemic Than We Realize. Just Ask Them.
For Lucinda, a Chicana high school senior, the shift to online school—while not great for completing schoolwork—created new time and space for other kinds of learning. During the COVID-19 shutdown of spring 2020, she taught herself to garden and started reading a book about Mexican-American history—her own history, as she puts it—called Radicals in the Barrio. The shutdown, for her, was "a good time to do research" that offered "a lot of time to learn" and reflect. She was not alone. Kamal, a Tajik-American senior, taught himself about cryptocurrency and how to invest in stocks. Cynthia, a Latina junior, learned about the chemistry of hair-dying. For many of these students, the closure of their schools created time to learn, perhaps for the first time, about subjects and issues that interested them. Read More
Survey: Teachers More Likely to Report Burnout than Other Government Employees
During a Tuesday webinar presenting the findings, Richard Counts, managing director of the CSD Retirement Trust, said school districts are still not out of the clear when it comes to teacher burnout and retirement. "What we're seeing by surveys is that over 30% of the teachers, year over year, have decided to retire early because of the pandemic," he said, adding that in some states that percentage is over 40%. "They're overwhelmed, they're tired, they're stressed, they're concerned — they're taking on that emotional responsibility because they feel that their students are underperforming and falling back." Counts added this is "happening across multiple states and is a big, big concern," not only for school districts, but nationally due to the pre-existing teacher shortage. Read More
---

???????
---
TRIVIA QUESTION OF THE WEEK
Congratulations to: Tracey Christilles, Tracy Anderson, Jenifer Womble-Ericson, Cindi Maurice, Olumide Akerele, Diane Campbell-Mitchell, Patsy Ray, Lauro Esquilona, Katrina White, and Karen Frantz-Fry who all knew the answer to last week's trivia question:
According to a new study in the Journal of Pediatric Psychology, 17% of kids with a specific health related issue said they'd been bullied, teased or harassed about it. And when asked to reply to a multi-item list of victimization behaviors, that number jumped to 31%. What is the health related issue that can greatly impact a child's everyday life -- from limiting participation in social activities to being treated differently by peers?
Answer: FOOD ALLERGIES
THE TRIVIA QUESTION OF THE WEEK WILL RETURN ON NOVEMBER 5, 2021
---
More than a Dozen Ways to Build Movement into Learning
When researchers at Texas A&M University gave standing desks to 34 high school students, they discovered that after consistent use, standing while learning delivered a significant boost to students' executive functioning skills—the sorts of cognitive skills that allow kids to manage their time, understand and memorize information, and organize thoughts in writing. Even small amounts of movement, this emerging research revealed, can deliver a positive impact on learning: Neurocognitive testing of the standing students, the pilot study notes, showed a 7 to 14 percent improvement in their cognitive performance, a noteworthy impact for such a simple intervention. Read More
OPINION: How Gifted Children with ADHD have to Navigate the School System
With the new school year underway, some parents will have a harder time than others because of a little known, but very real phenomenon: their child is "twice exceptional." These children have both the potential for high achievement ("gifted") and a one or more disabilities, such as attention deficit hyperactivity disorder (ADHD) or generalized anxiety. While giftedness is a strength, being twice exceptional creates a vulnerability for a child. The number of twice-exceptional children in Québec is estimated to be between 20,000 and 30,000, but their exact number is unknown because it is difficult to identify them. Their parents, however, know that something needs to be done. Parents have to deal with their child's difficulties in adjusting, and psychological, social and behavioral problems that may come with being twice exceptional. These parents face many challenges on a daily basis, which exacerbate parental stress. Read More
"We're Not Broken: Changing the Autism Conversation"
Our guest on ST Medical Monday is Eric Garcia, a political journalist based in Washington, DC, who's worked for or written for National Journal, Marketwatch, Roll Call, The New Republic, The Daily Beast, and other publications. He joins us to discuss his remarkable new book, "We're Not Broken: Changing the Autism Conversation." As Garcia, who is himself on the spectrum, writes in these pages: "This book is a message from autistic people to their parents, friends, teachers, coworkers, and doctors showing what life is like on the spectrum. It's also my love letter to autistic people. For too long, we have been forced to navigate a world where all the road signs are written in another language." Further, per a review of Garcia's volume in The Washington Post: "Outstanding.... Garcia's book uses rich storytelling and insightful reporting to uncover not only the long history of how autistic people have been mistreated but also how they continue to be ignored.... [This] is exactly the book we need to lead the way in changing the autism conversation. It belongs on the shelf next to 'NeuroTribes' as essential reading on autism and neurodiversity." Read More
---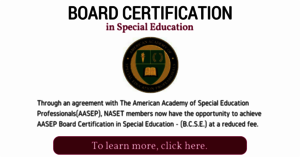 ---
A Visit from a Social Robot Improves Hospitalized Children's Outlook
A new study from UCLA finds a visit from human-controlled robot encourages a positive outlook and improves medical interactions for hospitalized children. Robin is a social companion robot that stands at about 4 feet tall and has the capabilities to move, talk and play with others while being remotely controlled by humans. Specialists from UCLA Mattel Children's Hospital's Chase Child Life Program conducted hour-long video visits with young patients using Robin, comparing it to interactions using a standard tablet, from October 2020 to April 2021. At the conclusion of the study period, children and their parents were interviewed about their experiences and child life specialists provided feedback in a focus group. Researchers then used a transcript of the discussion to identify recurrent and salient themes. Read More
Navy Families with Special Education Needs Were Left Alone. A New Program Aims to Help
The move to Hampton Roads didn't go that easily for the Bernabe family, and it got worse when their twin son and daughter started kindergarten, virtually, in September 2020. "Within 20 minutes of his first virtual session, there was a loud noise. That was because of another student's speaker system not being quite calibrated right, and it was very high pitch, and he covered his ears and he hit the floor," Tosha Bernabe recalled. "He just completely melted down, he freaked out screaming, yelling kicking. It was the first time that he ever got violent with me he began hitting me trying to rip my hair out." Though it continued every day of virtual school sessions — one tantrum lasted three hours — it wasn't until October, when her son started twice-a-week sessions with just six children in class, that others got a close look at what the Bernabes saw every day. Read More
After Five Decades of Dwindling Support, Sparse Funding and High Stress in Wisconsin's Special Education System
From the time she wakes up in the morning until the time she goes to bed at night, Green Bay parent Denise Seibert's life centers around her son, Tyler. At just two weeks old, Tyler was diagnosed with fragile X syndrome, a genetic condition that causes a range of developmental problems, including learning disabilities and cognitive impairment. "I carry a genetic disorder, an autism spectrum genetic disorder, so we had my son tested very early, right after I had him," Seibert said. "I also have a brother who is a couple years younger than me who has (the same condition). So this has kind of been a lifetime experience with people with disabilities and kind of being in that world and mentality." Seibert said because of overworked staff, she has had to take the lead in suggesting services that Tyler needs as spelled out in his individualized education plan, or IEP. Read More
How Traits Relate to Brain Activity May Differ between Boys and Girls with Autism
Children diagnosed with autism show a distinct pattern of resting-state brain activity, and how that pattern relates to behavior differs between autistic boys and girls, according to a new study. Previous analyses suggest that autism characteristics differ between boys and girls. But fewer girls are diagnosed with autism and included in research, in part because diagnostic assessments are tested on and biased toward boys. In keeping with this bias, studies that have investigated resting-state brain activity as a possible biomarker for autism have been small and have failed to examine if this activity varies by biological sex, says Sunil Mehta, a psychiatrist who specializes in autism and other neurodevelopmental conditions at the Mayo Clinic in Rochester, Minnesota. Mehta was not involved with the work. Read More
---

???????
---
JOB POSTINGS
* Special Education Teacher - This position is responsible for the instruction of educational programs and curricula for exceptional students. The Emotional Support Special Education Teacher develops and implements the Individual Education Plan (IEP) for each student and collaborates with members of the instructional team in the planning and implementation of behavioral and academic interventions and supports to ensure students receive a quality educational program. To learn mor- Click here
* Interim On-call Paraprofessional - DREAM is seeking a passionate Interim On-call Paraprofessional to support students with special needs in our integrated co-teaching classrooms. The Paraprofessional will assist in an as-needed, on-call capacity with behavior interventions to support the student in need with accessing their education.This position will serve as a school resource and support for students with regards to special education services and regulations. The Paraprofessional will work closely with the Student Support Team (SST) to directly support students in behavioral need. They should be able to monitor students and manage their continuous progress through data collection and observation and provide information, support and training to students in need. To learn more- Click here
* Middle School and High School Special Needs Teacher at the Anglo-American School of Sofia - We are a school of extraordinary families and outstanding teachers. We are an inspiring educational community - nestled in the stunning foothills of Mount Vitosha on the outskirts of Sofia. We are an exceptional IB world school offering children from 4 to 18 years a world class educational experience. We take pride in academic achievement, and value creativity and athletic talent with equal vigor. We offer a curriculum and approach that looks beyond the classroom and prepares our students for the challenges and opportunities that the world has to offer. To learn more- Click here
* College & Career Development Teacher - Gateway Academy is the only private day school in the State of Arizona, specializing in a pure population of students diagnosed with High Functmmng Autism. We are seekmg a unique individual who is orgamzed, creative, has a positive mindset, is solution minded, energetic, fun, and whose passion is to make a difference in student's lives. Ultimately, assisting our students to find their unique path to success! This position requires working with students individually and in a group setting of 10 to 24 students, and collaborating with a variety of school personnel, outside agencies, families, and community partners. To learn more- Click here
* Interim On-call Paraprofessional - The Paraprofessional should be flexible, self-motivated, and a team player. To be successful as a paraprofessional, the candidate should demonstrate patience, compassion, and empathy when working with students, as well as professionalism when representing DREAM. The candidate should have strong management and organizational skills, as well as excellent communication and interpersonal skills. To learn more- Click here
* Early Childhood Special Education Teacher - Located in St. Louis, City Garden is in its 14th year as a charter school, having received a second 10 Year Charter with the state of Missouri in 2017. We began in 2008 with 53 students; we now have 400 children in preschool through eighth grade. As we grow, we continue to seek individuals to join us who share our vision for academic excellence for all children and holistic Montessori education, rooted in equity and social justice. To lean more- Click here
* Executive Director, Program for Students with Exceptionalities - Pittsburgh Public Schools employs over 4,000 individuals in various capacities to support the academic achievement and strength of character of the 25,000 students we serve. Candidates must be enthusiastic about the fundamental goal of advancing student achievement in an urban public school district. To learn more- Click here
* Special Education Teacher, Animas Valley Elementary School, 1.0 FTE - Durango School District 9-R is accepting applications for a Special Education Teacher - Animas Valley Elementary School. Must meet CDE and ESSA's requirement for Special Education Teacher. Includes full benefits and begins ASAP. To learn more- Click here
* Special Education Teacher - Avondale House is a 501(c)(3) not-for-profit agency that provides educational services to children with autism/ Avondale House offers a generous benefit program that includes medical with an employer contribution, dental, vision, life, and disability insurance, vacation, holiday, and sick leave. To learn more - Click here
* Learning Disabilities Teacher, ES/MS/HS - Provides and is accountable for the planning, assessment, instruction, communication, human relations, safety, and management of a classroom or assigned instructional setting. Supports FCPS mission to inspire, enable, and empower students to meet high academic standards, lead ethical lives, and demonstrate responsible citizenship. To learn more - Click here
* Emotional Disabilities Teacher, MS/HS - Supports FCPS mission to inspire, enable, and empower students to meet high academic standards, lead ethical lives, and demonstrate responsible citizenship. Provides and is accountable for the planning, assessment, instruction, communication, human relations, safety, and management of a classroom or assigned instructional setting. To learn more - Click here
* Multiple Disabilities Teacher, ES/MS/HS - Provides and is accountable for the planning, assessment, instruction, communication, human relations, safety, and management of a classroom or assigned instructional setting. Supports FCPS mission to inspire, enable, and empower students to meet high academic standards, lead ethical lives, and demonstrate responsible citizenship. To learn more - Click here
*Special Education Teachers - Pennsylvania Virtual Charter School (PA Virtual), an online school providing over 20 years of home-based, public education to K-12 students across Pennsylvania, has a vacancy for Special Education Teachers. All Pennsylvania Counties are welcome to apply!! To learn more- Click here
*Special Education Teacher - Plan, prepare and deliver a quality instructional program based upon student Individual Education Plan goals, state standards, district curriculum, and effective instruction to students of diverse backgrounds and learning needs in inclusive settings. To learn more- Click here
* Special Education Teacher, Institutional Settings- The Collaborative for Educational Services (CES) has an opening for a licensed Special Education Teacher for 2021-2022 School Year to work in Department of Youth Services program sites in the Metro Region of Massachusetts as a member of our Special Education in Institutional Settings (SEIS) team. We are especially excited about candidates with experience working in institutional settings. To learn more- Click here
If you are an Employer looking for excellent special education staff - Click here for more information
---
FOOD FOR THOUGHT
When you give joy to other people, you get more joy in return. You should give a good thought to happiness that you can give out.
Eleanor Roosevelt