Week in Review - October 28, 2022

---
NASET
WEEK IN REVIEW
National Association of Special Education Teachers
October 28, 2022 Vol 18 Issue #43
---

---
Dear NASET Members and Guests,
Welcome to NASET's WEEK in REVIEW. Here, we provide you with the latest publications fromNASET to read and or download, as well as some of the most interesting articles that have happened this week in the field of special education. We hope you enjoy this publication. Feel free to send us articles for this publication or let us know your thoughts about the WEEK in REVIEW at news@naset.org. Have a great weekend.

Sincerely,
WHATS NEW AT NASET
NASET's IEP Components Series
Practicing Teachers' Use of Online Tools for IEP Goal Writing and Instructional Support
This issue of NASET's IEP Components series comes from the Fall 2022 edition of JAASEP. It was written by Michael Dunn, Ph.D. and Mary Rice, Ph.D. This study investigated special educators' perspectives about an online toolkit that offers teachers example goals and objectives statements to use in service plans for students with special educational needs as well as teaching strategies and assessments. Special education teachers in a large school district in a Pacific Northwestern state answered a short survey (n=19). Some respondents also participated in group interviews (n=6). The research questions were: what are special education personnel's perspectives about the online toolkit materials for writing goals and objectives for children with special educational needs; and, what do special education personnel perceive to be online toolkit's limitations as well as weaknesses? Results indicated that the participants preferred to use the online toolkit for identifying initial ideas for goals and objectives statements in the disability service plans. However, the teachers desired more professional learning and collegial dialogue to learn about instruction, strategies, and assessment tools. The authors also discuss implications and suggested next steps for online tools in professional learning for teachers.
---
---
Kids' Mental Health is in Crisis. Schools Can Get Them Help Through a $1 Billion Fund.
The kids are not alright. Medical experts agree that, after nearly three years of pandemic-induced strain, children are in the midst of a mental health crisis. One signal of just how severe a crisis: The U.S. Department of Education is ready to give schools $280 million through two grant programs to help young people access mental health care. It's the first wave of a total $1 billion—funded through the federal Bipartisan Safer Communities Act—that the department will spend on youth mental health programs over the next five years. U.S. Secretary of Education Miguel Cardona says the funding will fill the gap faced by schools that lack mental health services. Its intent is "recruiting, preparing, hiring, and training highly qualified school-based mental health providers," he said in a call for applications to the grant funds. Read More
What Kids Gain When We Don't 'Teach' Books
When you tell people you're an English teacher, one of the first questions they ask is "What books do you teach?" My answer of "Oh, whatever books the kids want to read" inspires a few raised eyebrows. I go on to explain that what's cool about my students selecting their own reading material is that it is an inclusive practice. Each kid gets to pick books that speak to their identity and interests. As a result, students actually read the books, which in turn means students develop takeaways. In this way, I assert, my students get to experience what it's like being a reader in the wild…forming connections, seeing relationships, and creating meaning. My job isn't to dictate the meaning of specific books to my students; rather, my job is to create the conditions in which students make books relevant to their own lives, which is the whole point of literature in the first place. Read More
The Riddle of Autism
Maybe you've heard this one — a psychologist and a biologist sit down to dinner and start talking shop and — wait, this is no joke. Seven years ago, Jane Roberts and Jeff Twiss exchanged ideas at a dinner for new and recently promoted faculty members in the College of Arts and Sciences. That conversation eventually conjured up a dream that has now become reality. It's called the Autism and Neurodevelopmental Disorders Center of Excellence, a multi-disciplinary, collaborative center for basic, clinical and intervention research and education. Roberts, a Carolina Distinguished Professor of psychology, and Twiss, a neurobiology professor and SmartState Chair in Childhood Neurothera­peutics, said their collaboration developed over time. Read More
Adderall Shortage Leaves People with ADHD Scrambling
A nationwide shortage of Adderall has left many people with attention-deficit/hyperactivity disorder, or ADHD, struggling to find medication that they rely on. Millions of people in the United States are prescribed the drug to help manage their ADHD. Zac Bowling, who lives in The San Francisco Bay area of California, is one of them. But recently, Bowling says, his local pharmacy couldn't fill his prescription. "So I called 14 other pharmacies and nothing is available, none of them," Bowling said. "It's a massive rollercoaster." The U.S. Food and Drug Administration blames the shortage on manufacturing problems at one major producer, Teva. Dr. David W. Goodman, an assistant professor in psychology at the Johns Hopkins School of Medicine, says there has also been an increase in awareness about ADHD among both patients and physicians. He says that's driving up demand. "So they seek an evaluation, and more and more prescribers are comfortable enough to make a diagnosis and prescribe a medication," Goodman said. Read More
---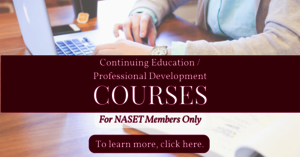 ---
Exploring Obsessive-Compulsive Disorder in an Animal Model
A study published this month in the journal GigaScience provides an enormous amount of behavioral data, presented in a detailed videographic virtual library, that was used to explore obsessive-compulsive disorder (OCD) in an animal model. With OCD affecting between 1% and 3% of the general population, and some recent data suggesting that COVID-19 may promote OCD-like behaviors, such a large amount of behavioral data from a model organism serves as an incredible resource for use by the scientific community. This research was carried out by a team led by Henry Szechtman from McMaster University in Canada. This new data set is the culmination of a 15-year study and constitutes 11.1 TB of data from over two years of continuous recording, which is enormous given that the current availability of recorded sharable data is nearly zero. The entire set of data is openly available in Federated Research Data Repository (FRDR) with the complete metadata and data links available in GigaScience journal's affiliated database GigaDB. Read More
Scientists Pinpoint a Large Number of Genes Associated with Dyslexia
Scientists have for the first time pinpointed a large number of genes that are reliably associated with dyslexia. Around a third of the 42 genetic variants identified have been previously linked to general cognitive ability and educational attainment. The researchers say their findings, published in Nature Genetics journal, aid our understanding of the biology behind why some children struggle to read or spell. Dyslexia is known to run in families – partly because of genetic factors – but, until now, little was known about the specific genes that relate to the risk of it developing. The study, led by the University of Edinburgh, is the largest genetic study of dyslexia to date. Previous studies linking dyslexia to specific genes have been done on small numbers of families and the evidence was unclear, the research team says. Read More
Study Reveals Disparities in Childbearing by Race and Education Level
College-educated Black women in the United States give birth to fewer children than their white and Hispanic counterparts, according to a new study coauthored by Yale sociologist Emma Zang. The study, published in the journal Population Studies, examines the interplay of race, ethnicity, and education in shaping the fertility levels of U.S. women born between 1960 and 1980. It also showed that Black and Hispanic women without college degrees or less than a high-school education have more births than similarly educated white women. Among the college-educated, Hispanic women had the highest fertility compared to Black and white women with college degrees. "Conventional wisdom holds that racial or ethnic disparities in fertility will fade once women in minority groups attain similar education levels and socioeconomic status as white women, but we find that gaps occur at all education levels," said Zang, assistant professor of sociology in Yale's Faculty of Arts and Sciences and the study's lead author. "In general, highly educated women have fewer children than less educated women, but this doesn't explain the disparities we found among women with college degrees. Read More
---
---
TRIVIA QUESTION OF THE WEEK
Congratulations to: Dacia Harrison, Bonnie Baldwin, Katrina Snider, Karen Frantz-Fry, Jennifer Spicer, Natasha Skinner, Suzanne Davenport, Patsy Ray, Latorrya Buie, Diane Campbell-Mitchell, Rocamora Honorata, Sara Milem, Zenaida Lemus, Cheryl Mitchell, Lauro Esquilona III, Jenifer Womble-Ericson, Danelle Fugate, Aisha Ortiz, and Gabriella Young who all knew the answer to last week's trivia question:
As defined under the federal law, IDEIA, what is the term that is defined as "any item, piece of equipment or product system, whether acquired commercially off the shelf, modified, or customized, that is used to increase, maintain, or improve the functional capabilities of children with disabilities"?
Answer: ASSISTIVE TECHNOLOGY
THE TRIVIA QUESTION OF THE WEEK WILL RETURN ON NOVEMBER 18, 2022
---
High Aerobic Fitness Does Not Protect Children from Metabolic Syndrome
A study found that high aerobic fitness does not protect children from metabolic syndrome. The study also found that the amount of fat tissue in the body has distorted the results obtained in several previous studies on the protective effect of aerobic fitness from metabolic syndrome. The researchers also found that poor aerobic fitness is not a feature of metabolic syndrome in adults. Still, good aerobic fitness may indicate a lack of risk factors for metabolic syndrome. Read More
Type 1 Diabetes: New Findings on the Development of the Autoimmune Disease in Children
When and why does type 1 diabetes manifest in children? For the first time, researchers conducted a long-term study on infants and young children with increased genetic risk of type 1 diabetes. The results have now been published in the Journal of Clinical Investigation. The authors provide a unique picture of the dynamics of blood sugar regulation during early childhood and its relationship to the development of autoimmunity. Read More
Impact of Pandemic on Children's Mental Health
New research from pediatricians at UT Southwestern and Children's Health reveals the impact of COVID-19 on mental health in children. Separately, a study funded by a $2.5 million grant from the Eunice Kennedy Shriver National Institute of Child Health and Human Development (NICHD) will investigate the ideal way to use oxygen during resuscitation of infants born preterm. A study led by Jacqueline Bolt, M.D., a UTSW Pediatric Emergency Medicine Fellow, examined how the patterns and outcomes of pediatric mental and behavioral health (MBH) visits to the Emergency Department (ED) at Children's Medical Center Dallas changed before the pandemic and after it began. Dr. Bolt and her colleagues collected information from electronic medical records on patients who visited the ED from March through September between 2017 and 2019 to study trends before the pandemic, then compared the same span between 2019 and 2020. Read More
Shortage of Special Education Teachers Leave Parents Asking Questions
Parents are left with a number of questions following the recent shortage of special education teachers. Hailey Anderson lives right around the corner from her daughter's school and feels lucky that she can make the daily trek to Bonneville Elementary to pick her up. On this afternoon it was picture perfect day, sunny, without the usual haze that can sometimes blue sky seem grey. "I miss you!" Alison said as she jumped into her mom's arms, "I miss you too honey," said Anderson and she wrapped her arms around the 6-year-old. For Alison, greeting her mom on the front steps of Bonneville, is the one of the best parts of her day. She deserves it, especially given how difficult the last four years have been for her and her family. "I think she still has a lot of that trauma (from the surgery) in her that comes out in certain ways," said Anderson tearfully. Read More
---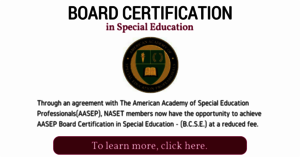 ---
Physicians Hesitate to Treat Patients with Disabilities
Physicians are feeling overwhelmed by the demands of practicing medicine generally, but in particular by the demands of the Americans With Disabilities Act of 1990, leading many to experience hesitation when treating people with disabilities, finds a new survey published by Health Affairs. Some physicians feel they were inadequately reimbursed for accommodations. A few reported that because of these concerns, they attempted to discharge people with disabilities from their practices. Increasing access for those with disabilities will require increasing the accessibility of space and the availability of proper equipment, improving the education of clinicians about the care of people with disabilities, and removing structural barriers in the healthcare delivery system, authors said. These are the challenges facing providers – and some of the reasons they may balk at treating such patients. Read More
Children with Autism Left Behind During Pandemic School Closures
Many children with autism or intellectual disability had poor attendance or even deregistered from school, often due to unmet needs, after their schools switched to online learning, reports a study and associated policy briefing led by a UCL researcher. The researchers surveyed roughly 1,200 parents of children aged 5-15 with neurodevelopmental conditions, exploring absenteeism in May 2021 and its contributing factors. The findings of the study, part of UK Research and Innovation's rapid response to COVID-19, have fed into a round table hosted by the National Children's Bureau. The researchers found that COVID-19 itself only had a limited impact on school attendance, as physical health risks overall were not a major barrier to school attendance. Instead, up to 31% of school attendance barriers were linked to unmet need. Read More
5 Ways to Help Students with ADHD Thrive in the Classroom
Optimizing educational outcomes for students with ADHD, or attention-deficit/hyperactivity disorder, has long been a top concern for educators as they aim to give all students a high-quality education. The challenge may be even more significant today in the wake of the pandemic, which increased referrals for ADHD. Yet even before the pandemic, one study found over half of children with ADHD experienced problems with school overall. In the same study, parents reported that approximately one in five students with significant ADHD symptoms receives no support. Fortunately, educators can consider several interventions to optimize the academic experience and outcomes for students with ADHD. Read More
Q&A: Teaching Hids How to Read on Zoom
A year ago, in the depths of the pandemic, a high-tech literacy project set up shop at West Oakland's KIPP Bridge Academy. Created by a former schoolteacher turned literacy specialist, Jessica Reid Sliwerski, Ignite Reading aimed to teach kids how to read on Zoom, offering one-on-one tutoring while eliminating Covid risks. Students spent about 15 minutes a day working with their Zoom tutor, targeting their own individual reading needs. Some KIPP third-graders struggled with basic words like "cat" and "sun," awkwardly sounding them out, while others tackled whole sentences. One little boy begged his tutor for hearts, little red stickers stamped on the screen, a reward for a job well done. It turned out to be a transformative move for a high-poverty school lacking the resources and know-how to boost its literacy scores amid the chaos of the pandemic. Ignite sparked impressive results, with K-5 students making an average of 2.4 weeks of reading progress every week in the program. Read More
---

---
JOB POSTINGS
* [2022-2023] Reading Intervention Specialist - Like all DREAM employees, the Intervention Specialist should demonstrate a strong commitment to the mission and values of DREAM and should have substantial expertise in all areas of responsibility. Candidates must also value DREAM's comprehensive approach to education and desire to make a lasting impact in underserved communities as part of a growing organization. To learn more- Click here
* [2022-2023] ELL Intervention Teacher - Reporting to the Academic Dean, the ELL Intervention Teacher will be responsible for designing and leading ELL instruction, and collaborating with school staff to provide English language support. This is an exciting opportunity for a dynamic educator who is passionate about improving student outcomes for all students, and eager to apply their vision for rigorous, whole-child education in a growing, collaborative school community. To learn more- Click here
* Special Education/Transition Teacher - Do you want to play an integral role in a dynamic organization? We are looking for a Special Education/Transition Teacher who wants to assist our organization. The right candidate will enjoy learning new tasks and taking on a variety of responsibilities while working in an up-beat, nonprofit environment. To learn more- Click here
* Special Education Teachers $50/hr -Maxim Healthcare Staffing is looking to hire a Special Education Teacher provide quality services to special education students, kindergarten through grade 12, through a commitment to team participation in planning and implementation of student programs including special instruction, tutorial assistance and consultation with general education staff. To learn more- Click here
* Teacher of the Deaf/Special Educator - Early Intervention - The Early Intervention preschool classroom teacher is a Teacher of the Deaf and Hard of Hearing, though candidates with Early Childhood Special Education certification will be considered, who works with students ages three to five in a classroom setting and is responsible for planning and leading all aspects of the daily learning environment. To learn more- Click here
* Teacher - Virtual - Interested in teaching online courses? You can work full time or part time for supplemental income. Set your own hours, work from your own home, and earn your equivalent teaching salary or more! To learn more- Click here
* School Principal - We strive to give our clients support, resources, and the ability to heal through the work of animal-assisted therapy and nature-based learning all while developing the skills and confidence to grow into independent young adults. To learn more- Click here
* Special Education Teacher, Learning Disabilities - Provides and is accountable for the planning, assessment, instruction, communication, human relations, safety, and management of a classroom or assigned instructional setting. Supports FCPS mission to "inspire, enable, and empower students to meet high academic standards, lead ethical lives, and demonstrate responsible citizenship." To learn more- Click here
* Special Education Teacher, Multiple Disabilities ES/MS/HS - Provides and is accountable for the planning, assessment, instruction, communication, human relations, safety, and management of a classroom or assigned instructional setting. Supports FCPS mission to "inspire, enable, and empower students to meet high academic standards, lead ethical lives, and demonstrate responsible citizenship." To learn more- Click here
* Special Education Teacher Preschool - Provides and is accountable for the planning, assessment, instruction, communication, human relations, safety, and management of a classroom or assigned instructional setting. Supports FCPS mission to "inspire, enable, and empower students to meet high academic standards, lead ethical lives, and demonstrate responsible citizenship." To learn more- Click here
* Special Education Teacher-(Elementary, Middle, or High School) - The EC Teacher plans and provides for appropriate learning experiences for students with disabilities in a variety of educational settings. To learn more- Click here
* Special Education - Elementary Teacher - Career opportunities where you can choose your path. From coaching to administration, there are many options to grow your career, while pursuing your interests and passions. We are hiring immediately for a full-time Special Education - Elementary Teacher. Come grow your career with the Clark County School District! To learn more- Click here
If you are an Employer looking for excellent special education staff - Click here for more information
---
FOOD FOR THOUGHT
If you have a dream, don't just sit there. Gather courage to believe that you can succeed and leave no stone unturned to make it a reality. Dr. Roopleen