Week in Review - November 19, 2021

---
NASET
WEEK IN REVIEW
National Association of Special Education Teachers
November 19, 2021 Vol 17 Issue #47
---

---
Dear NASET Members and Guests,
Welcome to NASET's WEEK in REVIEW. Here, we provide you with the latest publications fromNASET to read and or download, as well as some of the most interesting articles that have happened this week in the field of special education. We hope you enjoy this publication. Feel free to send us articles for this publication or let us know your thoughts about the WEEK in REVIEW at news@naset.org. Have a great weekend.

Sincerely,
---
WHATS NEW AT NASET
NASET's IEP Components Series
Return to School Roadmap: Development and Implementation of Individualized Education Programs
The U.S. Department of Education (Department), Office of Special Education and Rehabilitative Services (OSERS) has received requests from a diverse group of stakeholders asking that the Department issue new guidance interpreting requirements of the Individuals with Disabilities Education Act (IDEA) in light of the many challenges of the COVID?19 pandemic and as more schools and programs are returning to in-person services. Topics include meeting timelines, ensuring implementation of initial evaluation and reevaluation procedures, determining eligibility for special education and related services, and providing the full array of special education and related services that children with disabilities need in order to receive a free appropriate public education (FAPE). In addition, stakeholders have inquired about the implications of delayed evaluations and early intervention services to infants and toddlers with disabilities and their families served under IDEA Part C. This issue of NASET's IEP Component series highlights certain Individuals with Disabilities Education Act (IDEA) requirements related to the development and implementation of individualized education programs (IEPs) and other information that state educational agencies (SEAs) and local educational agencies (LEAs), regular and special education teachers, related services providers, and parents should consider.
---
---
With U.S. Aid Money, Schools Put Bigger Focus on Mental Health
In Kansas City, Kansas, educators are opening an after-school mental health clinic staffed with school counselors and social workers. Schools in Paterson, New Jersey, have set up social emotional learning teams to identify students dealing with crises. Chicago is staffing up "care teams" with the mission of helping struggling students on its 500-plus campuses. With a windfall of federal coronavirus relief money at hand, schools across the U.S. are using portions to quickly expand their capacity to address students' struggles with mental health. While school districts have broad latitude on how to spend the aid money, the urgency of the problem has been driven home by absenteeism, behavioral issues, and quieter signs of distress as many students have returned to school buildings this fall for the first time since the coronavirus pandemic hit. Read More
What are the Best Strategies for Small-Group Instruction?
Many teachers find that well-organized student small-group work facilitates learning and effective classroom management. It's the "well-organized" part that can trip many of us up, though. This four-part series will share "tried-and-true" strategies for maximizing the effectiveness of this kind of instruction. Today, Valentina Gonzalez, Olivia Montero Petraglia, Jenny Vo, and Jennifer Mitchell provide their suggestions. Read More
A Judge Says Texas' Ban on Mask Mandates Violates the Rights of Students with Disabilities.
A federal judge ruled that Gov. Greg Abbott's ban on mask mandates in Texas schools violates the rights of students with disabilities, clearing the path for districts in the state to issue their own rules for face coverings, a decision that could affect more than five million students. The ruling comes after months of politicized disputes over measures at the state level opposing mask-wearing policies that had been intended to prevent the spread of Covid. The lawsuit, which sought to overturn the mandate, was filed on behalf of several families of students with disabilities and the organization Disability Rights Texas. Read More
College Students with ADHD Find a Community of Support
Everyone knows what it feels like to get distracted from time to time, but one group of BYU students deals with distractions and diversions every day of their lives. On the outside, they look like regular college students. However, on the inside, they are dealing with a chronic condition known as Attention Deficit Hyperactivity Disorder. "People can do a good job of masking, of looking like everyone else and you don't see the struggles that they're facing," BYU's ADHD Club president Tim Jafek said. Jafek created this group to find a community on campus, and each member of the club struggles with ADHD on a daily basis. "You know you're supposed to be focusing in class or doing your homework or studying," club co-president Victoria Latey said. "But your brain just has this wall that you have to jump over that other people don't." Read More
---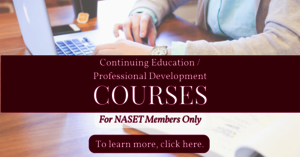 ---
"Victory for People with Disabilities" - CVS Withdraws Petition in U.S. Supreme Court Case
The ACLU of Rhode Island and Disability Rights Rhode Island on Thursday said they applauded Woonsocket-based CVS for withdrawing its petition in a pending U.S. Supreme Court case that the groups said could have turned back decades of national progress promoting the cause of disability rights. The Supreme Court was scheduled to hear the case, CVS v. Doe, next month. The suit was whether people living with HIV/AIDS could opt-out of a "mail-delivery only" program to receive their medications from CVS. Read More
For Some Workers with Disabilities, the Pandemic Brought Surprising Benefits
One happy surprise during the coronavirus pandemic is how technology and flexible thinking enabled many workplaces and workers to stay connected and productive even outside a traditional office setting. This swift, widespread overhaul came as a bit of a slap-in-the-face to unemployed and underemployed workers with disabilities who had been fighting for workplace accommodations for years under the Americans With Disabilities Act. Employers everywhere were suddenly embracing remote work, flexible hours, wellness and mental health support, and other accommodations that had been deemed too burdensome and impractical before the pandemic. Maybe these widespread adaptations could end up opening doors to those who had previously been unable to participate fully in the labor market. Read More
Project Skills and Project SEARCH help students with Disabilities Prepare for the Workforce
Several different programs in Aberdeen are helping students get the skills they need to have a full-time job. Project Skills and Project SEARCH are two of the programs available to help students with disabilities get the tools they need through work experience. Jordan Houseman, 20, is currently attending the South Dakota School for the Blind and Visually impaired near Northern State University. Houseman first enrolled in Project Skills when he was 16 years old, and is currently participating in Project SEARCH simultaneously. He's had a variety of jobs through Project Skills, including washing dishes in Northern's cafeteria, cleaning at the YMCA, and bagging groceries at Kessler's. Currently, Houseman is cleaning at Roncalli High School, although he said he is most interested in working in the food industry. Read More
Now is the Time for Schools to Invest in Special-education Inclusion Models that Benefit All Students
Ivan was a fourth grader with big brown eyes, a wide smile and a quiet demeanor who refused to enter my classroom. "Everyone thinks I'm stupid," he'd say. I've changed his name to protect his privacy. At the time, my school employed a pull-out model for students with disabilities, meaning they were removed from their assigned classrooms to receive specialized services and supports. This left Ivan feeling embarrassed, ostracized and resistant to putting forth academic effort. One in 8 students in U.S. public schools have an individualized education plan, or IEP, making them eligible for special education services. About 750,000 students with disabilities attend California public schools. Read More
---

---
TRIVIA QUESTION OF THE WEEK
Congratulations to: Tracey Christilles, Patsy Ray, Olumide Akerele, Katrina White, Diane Campbell-Mitchell, Amy Ross Bradl, Karen Frantz-Fry, Laura Larimore, Yvonne Harris, Shelley Fagen, Cindi Maurice, Margaret Kullenberg, Jenifer Womble-Ericson, Zenaida Lemus, and Lauro Esquilona who all knew the answer to last week's trivia question:
Children with cerebral palsy (CP) will often use hippotherapy as a means of therapy in their treatment plan of care. Hippotherapy is a form of physical, occupational and speech therapy in which a therapist uses the characteristic movements of what animal to provide carefully graded motor and sensory input?
Answer: HORSES
This week's trivia question: In the United States, the public's regressive attitude towards persons with intellectual disability was fueled by a 1912 publication written by psychologist Henry Goddard. The underlying thesis of this book is that intellectual disability, or "feeblemindedness", as it was then called, is inherited. Goddard believed that a variety of mental traits were hereditary and that society should limit reproduction by people possessing these traits. Goddard recommended segregating the "feeble-minded" in institutions, where they would be taught how to work various forms of menial labor. What was the name of this famous book in the field of intellectual disabilities?
If you know the answer to this week's trivia questions, email it to us at contactus@naset.org by November 23, 2021. If you are correct, you will be acknowledged in next week's NASET's Week in Review
---
When Mom and Child Interact, Physiology and Behavior Coordinate
When mothers and their children play together, they instinctively respond to each other's cues. And positive interactions promote the child's healthy socioemotional development. A new study from the University of Illinois examines how physiological and behavioral reactions coordinate during mother-child playtime. The findings highlight the importance of responsive communication, and can help provide insights for parents, practitioners, and researchers. "Our study measures real-time physiological and behavioral coordination between mothers and children while they're interacting with each other," says Yannan Hu, doctoral student in the Department of Human Development and Family Studies at U of I and lead author on the paper. "Researchers consider physiological synchrony beneficial for the child's socioemotional development. But our study is one of the first to link it to behavioral synchrony." Read More
Students who Self-Identify as Multilingual Perform Better on Exams
Young people who consider themselves 'multilingual' tend to perform better across a wide range of subjects at school, regardless of whether they are actually fluent in another language, new research shows. The study, of more than 800 pupils in England, found a positive relationship between GCSE scores and 'multilingual identity': a reference to whether pupils felt a personal connection with other languages through knowledge and use. Those who self-identified as multilingual typically outperformed their peers not just in subjects such as French and Spanish, but in non-language subjects including math, geography and science. This applied whether or not they actually spoke a second language fluently. Read More
No Limits Café Provides a Pathway for People with Intellectual Disabilities to Find a Job in the Service Industry
Opened two weeks before the pandemic, New Jersey café No Limits Café helps people with intellectual disabilities find a job. The café was inspired by one couple's own lived experience with their daughter who was about to age out of the education system and had no job prospects. Stephanie and Mark Cartier wanted to find a way for their daughter, Katie, and others with intellectual disabilities to find a job and be a member of society – because the Cartiers know she and others like her are capable. The Cartiers didn't want to put Katie into a daycare program once she turned 21 and aged out of the school system, so they opened a restaurant. Read More
Courage League Lets Kids with Disabilities Play Adaptive Baseball
Kids participating in sports seems like a normal activity. However, for kids with disabilities, there simply aren't many options. The Courage League Association, an adaptive baseball league in Moore, is an option open for all ages. "It's kind of nice because it lets the parents that typically would have to run the bases with their kids, be able to sit back and take pictures of their kid playing a game," parent Jackie Costlow said. The league began three years ago and is making all the difference in the children's lives. Read More
---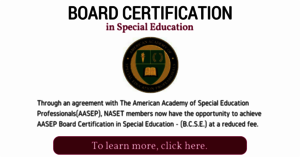 ---
Justice Department Sues Uber for Overcharging People with Disabilities
The Justice Department today filed a lawsuit against Uber Technologies Inc. (Uber) for charging "wait time" fees to passengers who, because of disability, need more time to enter a car. Uber's policies and practices of charging wait time fees based on disability have harmed many passengers and potential passengers with disabilities throughout the country. The lawsuit, filed in the U.S. District Court for the Northern District of California, alleges that Uber violated Title III of the Americans with Disabilities Act (ADA), which prohibits discrimination by private transportation companies like Uber. In April 2016, Uber began charging passengers wait time fees in a number of cities, eventually expanding the policy nationwide. Wait time fees start two minutes after the Uber car arrives at the pickup location and are charged until the car begins its trip. Read More
Missing Limbs not Stopping Kids from Participating in Sports, Learning Life Skills
A chance to learn football….soccer… and tumbling skills….something many children can embrace. Now, imagine doing it while missing at least one limb and what that proves. Charlotte Lindsey, 6, who is missing part of her leg, says that "they can do anything". And the reinforcement comes from Nubability. It's a national organization that holds sports camps in 14 states. Teaming with Mesquite ISD, this is their fourth stop in Texas. Not only are all the campers missing at least one limb, every coach is as well. Read More
District Finds Unique Way to Help Students with Special Needs
Anderson District 5 is working together to make learning easier for special needs students, through 3D printed objects. The devices made at the Anderson Institute of Technology have braille and symbols on them for visually and verbally impaired students, and they don't have to travel far at all to make a difference in special education. The connection between McKenzie Moules and her student Rocker is strong. Rocker is a visually impaired student at Southwood Middle School. "Rocker is my little cuddle bug. He comes in and he's very visibly excited," Moules said. They spend hours together in the classroom, learning different words and how to put sentences together. Read More
---

---
JOB POSTINGS
* Director of McKay Academic Center (Academic Support) - The Dunham School is a PK-12, non-denominational Christian, independent school serving 785 students on one campus. The school offers fee paid tutoring, coaching, small group instruction and individual courses for students with a range of learning challenges including ADD, ADHD, dyslexia, dysgraphia and high functioning autism. To learn more - Click here
* High School Learning Support Teacher - Established in 1972, the American Community School of Abu Dhabi (ACS) is a non-profit, U.S. accredited college preparatory school serving a culturally diverse student body. Our American, standards-based curriculum provides excellence in academics, the arts, athletics, and service. ACS is preparing for a 2023 move to a new, state-of-the-art campus in Abu Dhabi on nearby Saadiyat Island. To learn more- Click here
* Interim On-call Paraprofessional - DREAM is seeking a passionate Interim On-call Paraprofessional to support students with special needs in our integrated co-teaching classrooms. The Paraprofessional will assist in an as-needed, on-call capacity with behavior interventions to support the student in need with accessing their education. This position will serve as a school resource and support for students with regards to special education services and regulations. The Paraprofessional will work closely with the Student Support Team (SST) to directly support students in behavioral need. To learn more- Click here
* Emotional Support Teacher - At Spring-Ford Area School District's Senior High School and 7th Grade Center. Three contracted positions available at Spring-Ford Area School District. Two contracts are available at the Senior High School and one contract is available at the 7th Grade Center. Experience preferred in supporting children with emotional needs, behavioral planning, and working successfully with parents, interagency supports and school teams. To learn more- Click here
* Autism Resource Specialist - The Autism Resource Specialist assists in identifying and implementing appropriate behavior management and communication systems and occasionally will demonstrate evaluation and teaching procedures on-site in the classroom. The Autism Resource Specialist develops multimedia materials and plans, coordinates, and conducts in-service training workshops. To learn more- Click here
* Special Education Teacher - STARS is owned and operated by Occupational Therapists. You will be an employee and receive full benefits. Summers off with year-round pay and year-round appreciation. With a proven track record, STARS is able to offer you an unbeatable support system and resources. STARS is hiring for the 2021-2022 and 2022-2023 school years. STARS places Special Education Teachers throughout the Phoenix, Tucson and the surrounding area public schools. To learn more- Click here
* Middle School Special Education Teacher - Christopher Columbus Charter School is located in in the heart of South Philadelphia's "Italian Market" area. At its inception in 1999, the school served students in grades K, 1, 2, and 3. Each year a grade was added, until it became a K-8 school. Presently, the school is serving 772 students. There are two facilities: the North Building, located at 916 Christian Street, houses students in grades K-5, and the South Building, located at 1242-46 South 13th Street, houses students in grades 5-8. Christopher Columbus Charter School students are a microcosm of the city. CCCS is a multicultural school serving families with various levels of income. To learn more- Click here
* Preschool Special Education Teacher - Buffalo Hearing & Speech Center has openings at our Buffalo, Amherst, and Fredonia locations for Preschool Special Education Teachers in Western New York. We are open to considering Early Childhood Teacher candidates who are willing to obtain additional Students with Disabilities, Birth - 2 certification. Tuition assistance may be available. To learn more- Click here
* Middle School and High School Special Needs Teacher at the Anglo-American School of Sofia - We are a school of extraordinary families and outstanding teachers. We are an inspiring educational community - nestled in the stunning foothills of Mount Vitosha on the outskirts of Sofia. We are an exceptional IB world school offering children from 4 to 18 years a world class educational experience. We take pride in academic achievement, and value creativity and athletic talent with equal vigor. We offer a curriculum and approach that looks beyond the classroom and prepares our students for the challenges and opportunities that the world has to offer. To learn more- Click here
* Coordinator, Residential Program for Students with Intellectual Disabilities - Lakeland University seeks a mission-oriented individual passionate about creating a more inclusive world to develop and coordinate an innovative residential program for students with intellectual disability slated to open on its campus in Fall 2022. The program is designed to provide students with a residential collegiate experience while preparing them for the next steps in their lives, whether that would be continuing with higher education or moving into employment and the community. To learn more- Click here
* Special Education Teacher - This position is responsible for the instruction of educational programs and curricula for exceptional students. The Emotional Support Special Education Teacher develops and implements the Individual Education Plan (IEP) for each student and collaborates with members of the instructional team in the planning and implementation of behavioral and academic interventions and supports to ensure students receive a quality educational program. To learn mor- Click here
* College & Career Development Teacher - Gateway Academy is the only private day school in the State of Arizona, specializing in a pure population of students diagnosed with High Functmmng Autism. We are seekmg a unique individual who is orgamzed, creative, has a positive mindset, is solution minded, energetic, fun, and whose passion is to make a difference in student's lives. Ultimately, assisting our students to find their unique path to success! This position requires working with students individually and in a group setting of 10 to 24 students, and collaborating with a variety of school personnel, outside agencies, families, and community partners. To learn more- Click here
* Early Childhood Special Education Teacher - Located in St. Louis, City Garden is in its 14th year as a charter school, having received a second 10 Year Charter with the state of Missouri in 2017. We began in 2008 with 53 students; we now have 400 children in preschool through eighth grade. As we grow, we continue to seek individuals to join us who share our vision for academic excellence for all children and holistic Montessori education, rooted in equity and social justice. To lean more- Click here
* Executive Director, Program for Students with Exceptionalities - Pittsburgh Public Schools employs over 4,000 individuals in various capacities to support the academic achievement and strength of character of the 25,000 students we serve. Candidates must be enthusiastic about the fundamental goal of advancing student achievement in an urban public school district. To learn more- Click here
* Special Education Teacher, Animas Valley Elementary School, 1.0 FTE - Durango School District 9-R is accepting applications for a Special Education Teacher - Animas Valley Elementary School. Must meet CDE and ESSA's requirement for Special Education Teacher. Includes full benefits and begins ASAP. To learn more- Click here
* Learning Disabilities Teacher, ES/MS/HS - Provides and is accountable for the planning, assessment, instruction, communication, human relations, safety, and management of a classroom or assigned instructional setting. Supports FCPS mission to inspire, enable, and empower students to meet high academic standards, lead ethical lives, and demonstrate responsible citizenship. To learn more - Click here
* Emotional Disabilities Teacher, MS/HS - Supports FCPS mission to inspire, enable, and empower students to meet high academic standards, lead ethical lives, and demonstrate responsible citizenship. Provides and is accountable for the planning, assessment, instruction, communication, human relations, safety, and management of a classroom or assigned instructional setting. To learn more - Click here
* Multiple Disabilities Teacher, ES/MS/HS - Provides and is accountable for the planning, assessment, instruction, communication, human relations, safety, and management of a classroom or assigned instructional setting. Supports FCPS mission to inspire, enable, and empower students to meet high academic standards, lead ethical lives, and demonstrate responsible citizenship. To learn more - Click here
If you are an Employer looking for excellent special education staff - Click here for more information
---
FOOD FOR THOUGHT
Aerodynamically the bumblebee shouldn't be able to fly, but the bumblebee doesn't know that so it goes on flying anyway.
Mary Kay Ash