Week in Review - November 12, 2021

---
NASET
WEEK IN REVIEW
National Association of Special Education Teachers
November 12, 2021 Vol 17 Issue #46
---

---
Dear NASET Members and Guests,
Welcome to NASET's WEEK in REVIEW. Here, we provide you with the latest publications fromNASET to read and or download, as well as some of the most interesting articles that have happened this week in the field of special education. We hope you enjoy this publication. Feel free to send us articles for this publication or let us know your thoughts about the WEEK in REVIEW at news@naset.org. Have a great weekend.

Sincerely,
---
WHATS NEW AT NASET
NASET's LD Report
New Strategies for Students with Learning Disabilities
By
Rachel Schless, Rileigh Black, Megan Pilla, Alexander Tortorella, and Vasilios Hasapis
This issue of NASET's LD Report was written by Rachel Schless, Rileigh Black, Megan Pilla, Alexander Tortorella, and Vasilios Hasapis. According to the authors, currently, most strategies being used to assist students with learning disabilities are based on academic interventions. While these may be somewhat helpful, they have not shown to lead to high levels of success for the individuals with learning disabilities (LD). This article delves deeper into new, more beneficial strategies that teachers of students with LD, parents of students with LD, and students with LD can use. We feel this topic is extremely important to take a closer look at as students with LD are more likely to struggle socially and emotionally, leading to an increase in mental illnesses and crime rates. Our aim is to inform students with LD as well as those who assist them on successful strategies they can use within their everyday practices.
---
---
Promoting Self-Direction Through Better Feedback
Every teacher desires students to become their own teachers over time. The idea that students develop self-direction—independent of needing immediate support from teachers—and the ability to solve their own problems is a recurring dream of teachers. But how do we develop independent, self-directed learners when we have so many other demands as educators? Interestingly, one of the most powerful strategies we have at our disposal to build student independence in their learning is through our approach to feedback. Feedback has the potential to double the rate of learning. A critical aspect of feedback is the quality of its delivery and use by teachers and students. The quality of feedback is increased when students are clear on expectations, when teachers take a coaching role, and when feedback is provided to students in class when they are learning information. Each of these quality feedback criteria, along with related strategies, are shown below. Read More
Epigenetics and Autism: Is There a Link?
If you're not scientifically minded, you might be unaware of the potential link between epigenetics and autism. From the moment children are conceived to the moment they begin to interact with the environment, they're indirectly exposed to factors which could affect their development. In short, epigenetics is the study of how your behaviors and environment can impact the way your genes work. Let's break it down further! A fetus' interaction with the environment takes place through the mother. For this reason, throughout pregnancy, physicians recommend certain foods, diets, or regimes for the mother to support the fetus' brain development. Of course, there are many uncontrollable factors that could be present in the environment during development that could affect a child's growth. Some of these environmental influences can impact development at the genetic level. Changes or mutations caused by environmental or extraneous circumstances are known as epigenetic modification. There are many neurological conditions some researchers believe to be a result of epigenetic mutations and one of these is autism spectrum disorder (ASD). Read More
Bilingualism Comes Naturally to Our Brains
The brain uses a shared mechanism for combining words from a single language and for combining words from two different languages, a team of neuroscientists has discovered. Its findings indicate that language switching is natural for those who are bilingual because the brain has a mechanism that does not detect that the language has switched, allowing for a seamless transition in comprehending more than one language at once. "Our brains are capable of engaging in multiple languages," explains Sarah Phillips, a New York University doctoral candidate and the lead author of the paper, which appears in the journal eNeuro. "Languages may differ in what sounds they use and how they organize words to form sentences. However, all languages involve the process of combining words to express complex thoughts." Read More
Forest Fires Linked to Low Birth Weight in Newborns
Women exposed to smoke from landscape fires during pregnancy are more likely to give birth to babies with low or very low birth weights, according to findings published in eLife. The study is the first to report a link between low birth weight and exposure to fire smoke in low and middle-income countries (LMICs), where 90% of low birth weight infants are born and landscape fires are prevalent. Landscape fires, such as wildfires, tropical deforestation fires and agricultural biomass burning, play an important role in maintaining terrestrial ecosystems. Yet, landscape fire smoke is triggering a costly and growing global public health problem, causing recurrent episodes of pollution mostly affecting LMICs. Read More
---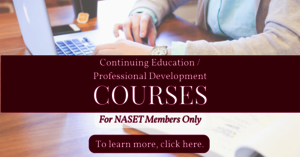 ---
5 Ways to Help Students with Special Needs Manage Testing Anxiety
Testing anxiety shows itself in different ways for different students. It can range from refusing to do work, crying, hiding in the bathroom, and verbal aggression to physical behavior like flipping tables and desks or hitting school staff. Some students avoid school on test days, and many suffer from symptoms such as stomachaches or headaches. In special education programs, many of our students' disabilities are closely related to anxiety, and testing can be a trigger that heightens those negative thoughts and feelings. It's a common belief that testing anxiety affects only older students, such as those taking high school or college placement exams. Read More
Public School Lunch Might Be Served on a Pizza Slice Box. Here's Why
American public school students are likely eating a lot more meals at school this year. School food has been free for lower-income kids and some entire districts in the past, and it has been available for purchase to other kids, sometimes at a reduced cost. School districts are responsible for their own programs and are then reimbursed by the U.S. Department of Agriculture (USDA), primarily for the subsidized meals. This year, because of the pandemic, meals are free to all students, and the USDA is theoretically picking up the cost. But shortages are crimping the program and costs are rising. These meals include breakfast and lunch, and in some districts, dinner. But labor issues are making that sustenance hard to find, triggering the worst supply chain headaches schools have faced in decades. Sourcing is a nightmare. Read More
Pandemic Paves Way for Blowout in Eating Disorders, and Need for More Research and Interventions
As the COVID-19 pandemic underpins a rise in mental health problems globally, experts are raising a red flag on 'starkly lower' government funding for research and delivery of effective eating disorder interventions, particularly among children and young adults. Compared to mental disorders of comparable or clinical impairment, government funding for eating disorders is historically "starkly lower," the international experts say in a new article in the Australian and New Zealand Journal of Psychiatry. For example, research funding in Australia equates to $1.10 per individual with an eating disorder (ED) compared to $32.62 and $67.36 per person with autism or schizophrenia. The COVID 19 pandemic has generated a marked increase in presentations of both new and relapsing eating disorders, and in the level of acuity and severity of these presentations. Read More
School Develops System to Address Socio-Emotional Challenges
School counselor Carla Nienhuis settled down with a group of kindergartners on the Countryside Elementary School carpet and read a story about a robot learning about its feelings. "What feeling did Robot feel?" she asked. "Sad!" answered the students, their voices somber. The story continued, and students recognized Robot's different emotions, acting them out with smiles and frowns. "That's what we are going to be talking about a lot when we meet together – feelings," Nienhuis told the students.At Countryside, students are learning to harness and express their emotions in positive ways and that's propelling them forward socially and academically, thanks to a multi-layered behavior intervention system. Read More
---

---
TRIVIA QUESTION OF THE WEEK
Congratulations to: Corinn Mildenberg, Lauro Esquilona, Karen Frantz-Fry, Stephanie Jenkins, Olumide Akerele, Diane Campbell-Mitchell, Cindi Maurice, Wendy O'Neill, Zenaida Lemus, Joanna Blau, Yvonne Harris, Tracey Christilles, and Amy Ross Bradl who all knew the answer to last week's trivia question:
This telethon would broadcast for up to 21½ hours,starting on the Sunday evening preceding Labor Day and continuing until late Monday afternoon on the holiday itself. The show was hosted by comedian, actor, singer and filmmaker Jerry Lewis from its 1966 inception until 2010 in order to raise money for this association. Changes in the format of telethon have occurred over the past 11 years in order to continue to raise money for this association, abbreviated MDAA. What is the name of the association that this telethon raised money for on an annual basis for so many years?
Answer: MUSCULAR DYSTROPHY ASSOCIATION OF AMERICA
This week's trivia question: Children with cerebral palsy (CP) will often use hippotherapy as a means of therapy in their treatment plan of care. Hippotherapy is a form of physical, occupational and speech therapy in which a therapist uses the characteristic movements of what animal to provide carefully graded motor and sensory input?
If you know the answer to this week's trivia questions, email it to us at contactus@naset.org by November 16, 2021 . If you are correct, you will be acknowledged in next week's NASET's Week in Review
---
Researchers Develop New Methods to Enhance Film Experience for Individuals with Visual Impairments
Traditional Audio Description (AD) consists of an audio track in the third person that provides information on the visual layer of a film or television program. The current use of traditional AD can sometimes overlap with other sound elements in the soundtrack, such as music and sound effects. Under the new format, verbal descriptions are minimized and sound design is used as the main vehicle for accessibility, through a combination of additional sound effects, 3D sound, and first-person narration. Back in 2016, the researchers conducted a survey which found that 34% of visually impaired people surveyed had not attended the cinema in the previous 12 months, compared to only 5.5% of sighted people surveyed, with issues of accessibility discouraging visually impaired people from attending. Read More
During the Pandemic, Teachers Became Much More Engaged with Education Technology. How to Keep that Momentum Going
For all the ways that schools and educators have changed since the pandemic, this may be the longest lasting: Teachers have a greater understanding of, and appreciation for, education technology. Before COVID-19 shuttered the schools, it was not uncommon to hear teachers say they just don't do technology. In Alexandria City Public Schools, where we help teachers incorporate ed tech into their classrooms, that mindset is as out of style as the rotary telephone. How do we know? Instead of asking how to log into an app or share their screens, educators are soliciting advice on the best tool for an upcoming lesson. The ed tech conversation has switched from "How do I do this?" to "What's best for my students?" — from troubleshooting to how to teach. Read More
Abnormal Brain Changes Found to Develop Over Time with Bipolar Disorder
Bipolar disorder (BD) is a debilitating psychiatric disorder characterized by fluctuating periods of depression and mania. Researchers have long suspected that BD may be accompanied by abnormal structural and functional changes in the brain. Small cross-sectional brain imaging studies of people with BD have shown hints at those changes, but the ability to interpret data collected at a single timepoint is limited. Now, a multi-center longitudinal study shows aberrant changes over time in the brains of people with BD. Some changes were specifically associated with more episodes of mania. The report appears in Biological Psychiatry. The study involved a large international multi-center team of more than 70 researchers from the ENIGMA Bipolar Disorder Working Group. Read More
Tool Assesses How Well People Read Kids' Emotions
Psychology researchers at North Carolina State University have developed and validated a new tool for assessing how accurate people are at recognizing emotion in elementary school-aged children. The technique will facilitate research on understanding emotions of children -- and highlights the fact that adults are often wrong when assessing the emotions of children. The new tool for measuring people's ability to perceive emotion in kids is called the "PerCEIVED Task," which stands for Perceptions of Children's Emotions in Videos, Evolving and Dynamic Task. The assessment involves having adults review video clips of six emotions portrayed by 72 different child actors. The tool balances children's races and genders within each emotion. Read More
---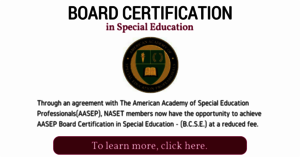 ---
Lower Scores, High Absenteeism, More Teachers: A First Look at How Pandemic Affected Students in Illinois
Preliminary state data released today confirms what many educators and parents predicted about the pandemic-impacted 2020-21 school year, but it's not without hopeful signs. Statewide, chronic absenteeism worsened, fewer students met grade-level expectations in English language arts and mathematics, and the effects of remote learning were hardest on minority students and English language learners, according to preliminary and partial 2021 Illinois Report Card data. Even so, participation in Advanced Placement classes remained strong, and the number of full-time teachers increased, particularly teachers of color, this first glimpse at how students performed during the COVID-19 pandemic shows. Preliminary spring testing data from most schools statewide shows steep declines in students attaining proficiency in math and English language arts across grade levels -- 17.8% and 16.6%, respectively. Read More
How Mindfulness Tunes Function in 4 Key ADHD Brain Circuits
ADHD is a common problem among children and adults. ADHD is characterized by difficulty sustaining attention, completing tasks, and inhibiting impulses, accompanied by distractibility, hyperactivity, or both. ADHD negatively impacts self-esteem, relationships, and academic and professional performance, while people with ADHD also bring highly valued creative, insightful, and innovative contributions, often feeling like they are not meeting their full potential. The CDC reports that as of 2016, almost 10% of children were estimated to have ADHD, with boys twice as likely to be diagnosed than girls. Children with ADHD often have other conditions, including anxiety and conduct problems, requiring sophisticated individual, family, and educational intervention. ADHD begins in childhood and extends into adulthood for many, often undiagnosed and undertreated. Read More
8 Everyday Items Originally Invented for People with Disabilities
There's something called the "Curb-Cut Effect." Research institute Policy Link describes it as "a vibrant illustration of how laws and programs designed to benefit vulnerable groups, such as individuals with disabilities or people of color, often end up benefiting all." We live in a world that's largely made for people who can see, hear, walk and talk with little or no difficulty. However, we also live in a world where 1 billion people have some form of disability, and one-fifth of those (110 to 190 million) have significant disabilities, according to the World Bank. Many times, these people need special adaptations in order to thrive in the world. But the cool thing is that often the products or adaptations invented for people with disabilities end up being used and enjoyed by people of all abilities. In case you're wondering what a curb cut is, you'll find out as it's one of the items on our following list of eight. Some of these you encounter almost every day. Read More
---

---
JOB POSTINGS
* Emotional Support Teacher - At Spring-Ford Area School District's Senior High School and 7th Grade Center. Three contracted positions available at Spring-Ford Area School District. Two contracts are available at the Senior High School and one contract is available at the 7th Grade Center. Experience preferred in supporting children with emotional needs, behavioral planning, and working successfully with parents, interagency supports and school teams. To learn
more- Click here
* Autism Resource Specialist - The Autism Resource Specialist assists in identifying and implementing appropriate behavior management and communication systems and occasionally will demonstrate evaluation and teaching procedures on-site in the classroom. The Autism Resource Specialist develops multimedia materials and plans, coordinates, and conducts in-service training workshops. To learn more- Click here
* Special Education Teacher - STARS is owned and operated by Occupational Therapists. You will be an employee and receive full benefits. Summers off with year-round pay and year-round appreciation. With a proven track record, STARS is able to offer you an unbeatable support system and resources. STARS is hiring for the 2021-2022 and 2022-2023 school years. STARS places Special Education Teachers throughout the Phoenix, Tucson and the surrounding area public schools. To learn more- Click here
* Middle School Special Education Teacher - Christopher Columbus Charter School is located in in the heart of South Philadelphia's "Italian Market" area. At its inception in 1999, the school served students in grades K, 1, 2, and 3. Each year a grade was added, until it became a K-8 school. Presently, the school is serving 772 students. There are two facilities: the North Building, located at 916 Christian Street, houses students in grades K-5, and the South Building, located at 1242-46 South 13th Street, houses students in grades 5-8. Christopher Columbus Charter School students are a microcosm of the city. CCCS is a multicultural school serving families with various levels of income. To learn more- Click here
* Preschool Special Education Teacher - Buffalo Hearing & Speech Center has openings at our Buffalo, Amherst, and Fredonia locations for Preschool Special Education Teachers in Western New York. We are open to considering Early Childhood Teacher candidates who are willing to obtain additional Students with Disabilities, Birth - 2 certification. Tuition assistance may be available. To learn more- Click here
* Middle School and High School Special Needs Teacher at the Anglo-American School of Sofia - We are a school of extraordinary families and outstanding teachers. We are an inspiring educational community - nestled in the stunning foothills of Mount Vitosha on the outskirts of Sofia. We are an exceptional IB world school offering children from 4 to 18 years a world class educational experience. We take pride in academic achievement, and value creativity and athletic talent with equal vigor. We offer a curriculum and approach that looks beyond the classroom and prepares our students for the challenges and opportunities that the world has to offer. To learn more- Click here
* Coordinator, Residential Program for Students with Intellectual Disabilities - Lakeland University seeks a mission-oriented individual passionate about creating a more inclusive world to develop and coordinate an innovative residential program for students with intellectual disability slated to open on its campus in Fall 2022. The program is designed to provide students with a residential collegiate experience while preparing them for the next steps in their lives, whether that would be continuing with higher education or moving into employment and the community. To learn more- Click here
* Special Education Teacher - This position is responsible for the instruction of educational programs and curricula for exceptional students. The Emotional Support Special Education Teacher develops and implements the Individual Education Plan (IEP) for each student and collaborates with members of the instructional team in the planning and implementation of behavioral and academic interventions and supports to ensure students receive a quality educational program. To learn mor- Click here
* Middle School and High School Special Needs Teacher at the Anglo-American School of Sofia - We are a school of extraordinary families and outstanding teachers. We are an inspiring educational community - nestled in the stunning foothills of Mount Vitosha on the outskirts of Sofia. We are an exceptional IB world school offering children from 4 to 18 years a world class educational experience. We take pride in academic achievement, and value creativity and athletic talent with equal vigor. We offer a curriculum and approach that looks beyond the classroom and prepares our students for the challenges and opportunities that the world has to offer. To learn more- Click here
* College & Career Development Teacher - Gateway Academy is the only private day school in the State of Arizona, specializing in a pure population of students diagnosed with High Functmmng Autism. We are seekmg a unique individual who is orgamzed, creative, has a positive mindset, is solution minded, energetic, fun, and whose passion is to make a difference in student's lives. Ultimately, assisting our students to find their unique path to success! This position requires working with students individually and in a group setting of 10 to 24 students, and collaborating with a variety of school personnel, outside agencies, families, and community partners. To learn more- Click here
* Interim On-call Paraprofessional - The Paraprofessional should be flexible, self-motivated, and a team player. To be successful as a paraprofessional, the candidate should demonstrate patience, compassion, and empathy when working with students, as well as professionalism when representing DREAM. The candidate should have strong management and organizational skills, as well as excellent communication and interpersonal skills. To learn more- Click here
* Early Childhood Special Education Teacher - Located in St. Louis, City Garden is in its 14th year as a charter school, having received a second 10 Year Charter with the state of Missouri in 2017. We began in 2008 with 53 students; we now have 400 children in preschool through eighth grade. As we grow, we continue to seek individuals to join us who share our vision for academic excellence for all children and holistic Montessori education, rooted in equity and social justice. To lean more- Click here
* Executive Director, Program for Students with Exceptionalities - Pittsburgh Public Schools employs over 4,000 individuals in various capacities to support the academic achievement and strength of character of the 25,000 students we serve. Candidates must be enthusiastic about the fundamental goal of advancing student achievement in an urban public school district. To learn more- Click here
* Special Education Teacher, Animas Valley Elementary School, 1.0 FTE - Durango School District 9-R is accepting applications for a Special Education Teacher - Animas Valley Elementary School. Must meet CDE and ESSA's requirement for Special Education Teacher. Includes full benefits and begins ASAP. To learn more- Click here
* Special Education Teacher - Avondale House is a 501(c)(3) not-for-profit agency that provides educational services to children with autism/ Avondale House offers a generous benefit program that includes medical with an employer contribution, dental, vision, life, and disability insurance, vacation, holiday, and sick leave. To learn more - Click here
* Learning Disabilities Teacher, ES/MS/HS - Provides and is accountable for the planning, assessment, instruction, communication, human relations, safety, and management of a classroom or assigned instructional setting. Supports FCPS mission to inspire, enable, and empower students to meet high academic standards, lead ethical lives, and demonstrate responsible citizenship. To learn more - Click here
* Emotional Disabilities Teacher, MS/HS - Supports FCPS mission to inspire, enable, and empower students to meet high academic standards, lead ethical lives, and demonstrate responsible citizenship. Provides and is accountable for the planning, assessment, instruction, communication, human relations, safety, and management of a classroom or assigned instructional setting. To learn more - Click here
* Multiple Disabilities Teacher, ES/MS/HS - Provides and is accountable for the planning, assessment, instruction, communication, human relations, safety, and management of a classroom or assigned instructional setting. Supports FCPS mission to inspire, enable, and empower students to meet high academic standards, lead ethical lives, and demonstrate responsible citizenship. To learn more - Click here
If you are an Employer looking for excellent special education staff - Click here for more information
---
FOOD FOR THOUGHT
Your success and happiness lies in you. Resolve to keep happy, and your joy and you shall form an invincible host against difficulties. Helen Keller