Week in Review - May 6, 2022

---
NASET
WEEK IN REVIEW
National Association of Special Education Teachers
May 6, 2022 Vol 18 Issue #18
---

---
Dear NASET Members and Guests,
Welcome to NASET's WEEK in REVIEW. Here, we provide you with the latest publications fromNASET to read and or download, as well as some of the most interesting articles that have happened this week in the field of special education. We hope you enjoy this publication. Feel free to send us articles for this publication or let us know your thoughts about the WEEK in REVIEW at news@naset.org. Have a great weekend.

Sincerely,
---
WHATS NEW AT NASET
May 2022 - NASET Special Educator e-Journal
Table of Contents
Special Education Legal Alert. By Perry A. Zirkel
Buzz from the Hub
Department of Education Releases Equity Action Plan as Part of Biden-Harris Administration's Efforts to Advance Racial Equity and Support Underserved Communities
Education Department Continues Push to Invest in Highly Effective Educators and Address Teacher Shortage
U.S. Education Secretary Miguel Cardona Calls on States, Districts, Higher Ed Institutions to Address Nationwide Teacher Shortage and Bolster Student Recovery with American Rescue Plan Funds
Professionalisation of School Leadership Theoretical and Analytical Perspectives: A Literature Review. By Kimberly J. Soderholm
Book Reviews

Lead like a Pirate: Make Schools Amazing for your Students and Staff. By Johanna Mirino
Instructional Leadership: Creating Practice Out of Theory. By Jasmine A. Suarez
Swimming in the Deep End: Four Foundational Skills for Leading Successful School Initiatives. By Yvana Puerto

NASET's Job Posting
Acknowledgements
---
---
Upper Airway Stimulation Effective in Teens with Down Syndrome
For adolescents with Down syndrome and severe obstructive sleep apnea (OSA), upper airway stimulation is safe and effective, according to a study published online April 21 in JAMA Otolaryngology-Head & Neck Surgery. Phoebe K. Yu, M.D., M.P.H., from Massachusetts Eye and Ear in Boston, and colleagues examined the safety and effectiveness of upper airway stimulation for adolescents with Down syndrome and severe OSA in a prospective single-group cohort study. Data were included for 42 adolescents with persistent severe OSA after adenotonsillectomy. The researchers observed a mean decrease in the apnea-hypopnea index (AHI) of 12.9 events/hour among the 42 patients. With use of a therapy response definition of a 50 percent decrease in AHI, the response rate was 65.9 percent at 12 months; 73.2 percent of patients had an AHI of less than 10 events/hour at 12 months. Temporary tongue or oral discomfort was the most common complication (11.9 percent). Read More
Indiana Schools Preparing for New Temporary Licensing System for Special Education Teachers
Indiana has faced a shortage of special education teachers for some time, and some fear an end to emergency permits for those instructors could make the problem worse. To help get positions filled, many districts have had teachers who aren't fully licensed for special education obtain one-year emergency licenses. Those could be renewed as many times as needed. Now, the state is switching to a temporary licensing system that limits those instructors to three years of teaching special education without full certification. This change comes after Indiana was discovered to be in violation of federal law through issuing emergency licenses. Read Mor
'It's Life or Death': The Mental Health Crisis Among U.S. Teens
One evening last April, an anxious and free-spirited 13-year-old girl in suburban Minneapolis sprang furious from a chair in the living room and ran from the house — out a sliding door, across the patio, through the backyard and into the woods. Moments earlier, the girl's mother, Linda, had stolen a look at her daughter's smartphone. The teenager, incensed by the intrusion, had grabbed the phone and fled. (The adolescent is being identified by an initial, M, and the parents by first name only, to protect the family's privacy.) Linda was alarmed by photos she had seen on the phone. Some showed blood on M's ankles from intentional self-harm. Others were close-ups of M's romantic obsession, the anime character Genocide Jack — a brunette girl with a long red tongue who, in a video series, kills high school classmates with scissors. Read More
Students of Color in Special Education are Less Likely to Get the Help They Need – Here are 3 Ways Teachers Can Do Better
When I was a special education teacher at Myrtle Grove Elementary School in Miami in 2010, my colleagues and I recommended that a Black girl receive special education services because she had difficulty reading. However, her mother disagreed. When I asked her why, she explained that she, too, was identified as having a learning disability when she was a student. She was put in a small classroom away from her other classmates. She remembered reading books below her grade level and frequent conflicts between her classmates and teachers. Because of this, she believed she received a lower-quality education. She didn't want her daughter to go through the same experience. Ultimately, the mother and I co-designed an individualized education plan – known in the world of special education as an IEP – for her daughter where she would be pulled out of class for only an hour a day for intensive reading instruction. Read More
---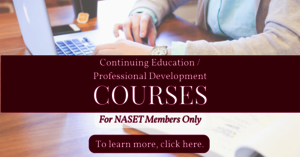 ---
An Ocean in Your Brain: Interacting Brain Waves Key to How We Process Information
For years, the brain has been thought of as a biological computer that processes information through traditional circuits, whereby data zips straight from one cell to another. While that model is still accurate, a new study led by Salk Professor Thomas Albright and Staff Scientist Sergei Gepshtein shows that there's also a second, very different way that the brain parses information: through the interactions of waves of neural activity. The findings, published in Science Advances on April 22, 2022, help researchers better understand how the brain processes information. "We now have a new understanding of how the computational machinery of the brain is working," says Albright, the Conrad T. Prebys Chair in Vision Research and director of Salk's Vision Center Laboratory. "The model helps explain how the brain's underlying state can change, affecting people's attention, focus, or ability to process information." Read More
Delays for Autism Diagnosis, Treatment Grew Even Longer During Pandemic
Wylie James Prescott, 3, had to wait more than a year after his autism diagnosis to begin behavioral therapy, even though research shows early treatment of autism can be crucial for children's long-term development. His mother, Brandie Kurtz, said his therapy wasn't approved through Georgia's Medicaid program until recently, despite her continued requests. "I know insurance, so it's even more frustrating," said Kurtz, who works in a doctor's office near her home in rural Wrens, Georgia. Those frustrations are all too familiar to parents who have a child with autism, a complex lifelong disorder. And the pandemic has exacerbated the already difficult process of getting services. Read More
New Device Makes Golf Possible for Those with Disabilities
A new device is making the impossible possible for golfers with disabilities. The first-ever Paramobile debuted on a Greensboro golf course and it's changing the lives of long-time golfers that had to leave the greens. "I just want to get out and hit the ball, score isn't important, just being able to play golf again," said Navy veteran Dan Gibson. Gibson thought he would never take another swing on the fairway after being diagnosed with severe nerve damage in his hands and feet five years ago. "I've got Grade 8 Neuropathy, which, hey, I'm living, no problem there but it does keep me away from golf," said Gibson. The Paramobile is a game-changer and a first for Greensboro Parks and Recreation. The Paramobile is a motorized wheelchair that helps people with disabilities stand to hit the golf ball. Read More
What Is a 504 Plan?
A 504 plan is part of an antidiscrimination law in the United States. It helps provide resources for children with disabilities. Students with a mental health or physical disability that impacts their ability to carry out activities of daily living can qualify for this plan. It is provided at no extra cost to families. The plan covers accommodations or services the school can offer to help remove barriers so the child can continue going to school. Examples of accommodations include a health plan from the school nurse, modified textbooks, an adjusted class schedule, ramps or elevators, and more. This article reviews who qualifies for a 504, how it is developed, what it covers, and what to expect. Read More
The Evolving Role of Neurologists in Autism Diagnosis and Management
Autism spectrum disorder (ASD) is a set of related and complex neurodevelopmental disorders characterized by persistent deficits in social communication and interaction, and restricted, repetitive patterns of behavior.1 "Autism is a human intellectual construct with recognizable symptoms," explains Joshua Rotenberg, MD, child and adolescent neurologist at Houston Specialty Clinic in Texas. "Saying someone has autism is like saying someone has flu-like-symptoms, which could have been caused by Rhinovirus, COVID or any pathogen. Likewise, autism is a recognizable common pathway for many neuro-genetic disorders." Read More
---

---
TRIVIA QUESTION OF THE WEEK
This week's trivia question: Written by the U.S. Preventive Services Task Force, a new guidance suggests children and adolescents between ages 8 and 18 be screened for this mental health issue. Children as young as 8 years old should be screened for it, the country's leading panel of experts on health prevention recommended in April. The new draft guidance comes amid rising rates of it, particularly during the pandemic. What is the mental health issue that the U.S. Preventive Services Task Force provides guidance that all schools should screen for in as young as 8 years old?
If you know the answer to this week's trivia questions, email it to us at contactus@naset.org by May 10, 2022. If you are correct, you will be acknowledged in next week's NASET's Week in Review
---
Many Women with Autism and ADHD Aren't Diagnosed Until Adulthood.
Over the last decade or so, there's been an uptick in the number of adults being diagnosed with autism and ADHD. Any number of factors might explain this rise, including greater public awareness of both conditions, broader diagnostic criteria and changing perceptions in who autism and ADHD affects. But while autism and ADHD still affect a greater number of men, more women are reporting being diagnosed with these conditions as adults. Again, this increase is probably due to any number of factors. But social media may also be playing a role, with women able to use platforms such as Twitter and TikTok to spark discussions and share their experiences and stories. Read More
4 Ways Schools Can Support Students, Staff Suffering from Trauma
One challenge schools face when addressing trauma is the wide variety of adverse experiences that in turn result in a range of reactions. Some students might show anger or sadness, while others may suffer in ways not obvious. "We really have to resist the temptation to fall into the kind of deficit thinking trap and ask, 'What's wrong with those kids?'" said Mark Tappan, a professor of education at Colby College, in Maine. "And instead, we really have to ask what's happened in their life, in and out of school, that has contributed to how they're acting in the classroom and in the school at large." For school and district staff, there's concern about secondary trauma, or feelings of despair when trying to support students and families experiencing difficult times. Read More
Redefining Inclusion for Disabilities That Can Be Harder to See
It wasn't roaring lions or butting goats that sent 6-year-old Avery Shipley into a tailspin last summer at the Fort Wayne Children's Zoo. It was a sudden Indiana thunderstorm that crumbled his composure, when he and dozens of other summer campers scrambled for shelter under a pavilion. As the campers crowded under a roof pinging with rain, Avery "just completely shut down. He froze," said his mother, Kimber Shipley, 36. Help was within reach. The zoo staff had a pair of noise-canceling headphones at the ready and helped Avery put them on. With one element of the chaos muted, he was able to regain his equilibrium and rejoin the group. After the incident, he was diagnosed with attention deficit/hyperactivity disorder, his mother said. Read More
---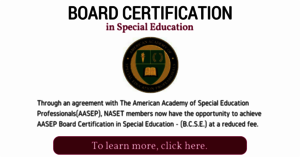 ---
Lehigh University Special Education Law Symposium
Lehigh University's virtual Special Education Law Symposium returns from June 19-24. Sessions recorded for later viewing. Twenty-eight experienced special education attorneys from across the country will present eight new "hot topics" from the very latest case law: dyslexia legal update, stay put permutations, liability for abuse of students with disabilities, navigating compensatory services and compensatory education, settlement strategies, and more with a focus upon COVID-19 implications. Legally Basic and Legally Experienced tracks. The Section 504 Coordinators Institute is an overlapping, but separable two-day (June 23-24) component intended for school district Section 504 coordinators and others interested in this increasingly important anti-discrimination statute. Dr. Perry Zirkel (PA) and Jose Martin (TX) will respectively offer (a) an in-depth comparison of Section 504 and the IDEA and (b) legal nuances for IDEA-eligible students who also present unique Section 504 factors. Kathleen Sullivan (CO) and Judith Nedell (CT) offer a full day of practical solutions to basic and thorny 504 challenges. Week-long and per day symposium options available. Balance of school and parent viewpoints. For more information, see go.lehigh.edu/spedlaw, or call (610) 758-5557. Read More
How Families Are Advocating for Children with Disabilities in Foster Care
Sheri Louie fell in love with Kristina the moment she saw her at the group home for medically fragile children in Fresno. A licensed vocational nurse, Louie had spent years working with children like Kristina who need special medical equipment to stay alive. But something about the fragile baby with expressive eyes felt unique. "I had a connection with her. It was more like how I felt with my daughter," said Louie, whose biological daughter, Cynthia, is one year older than Kristina. "I loved all the kids there, but I loved Kristina different." Kristina has cerebral palsy, autism and Moebius syndrome, a neurological disorder that causes facial paralysis. She's one of thousands of children with physical and developmental disabilities who enter California's foster care system each year. These children often require specialized care, therapy and education services. Read More
Illinois State Funding to Help Intellectual and Developmental Disabilities Services
Transitions of Western Illinois said the increased state funding they'll be receiving has been needed for a long time. Illinois Gov. J.B. Pritzker's FY 2023 budget gives a $94.8 million increase to programs such as Transitions. The state is investing a total of $170 million into mental and behavioral health services for the 2023 fiscal year. The extra money will take more people off the waiting list. "They're talking about 700 additional people being selected, so that is great news. Now, there's thousands, several thousands of people on the waitlist," said Michelle Obert, developmental disabilities coordinator. Obert said the waitlist for people with intellectual and developmental disabilities to use their services is extremely long. "Right now the waitlist is about five years, and that is better. It used to be seven and eight," Obert said. Read More
States Stuck Trying to Fix Early Education Pay as Feds Drop the Ball
Earlier this year, I spent some time in Milwaukee, Wisconsin learning about local efforts to draw new early childhood teachers into the field by creating programs that allow high school students to earn credentials and by offering free, supportive routes for current teachers to pursue degrees. As I interviewed experts about these efforts, I heard one resounding conclusion: Programs like these are important, but without increasing worker pay to make the job tenable in the long term, these could be short-term solutions. Although several of the programs I profiled in Milwaukee led to higher wages for workers, not all centers can afford to increase hourly pay. Legislation proposed by the Biden administration would have helped address the lack of adequate pay by providing more funding for the child care industry and boosting the minimum wage of child care workers. Read More
Elementary School Stands Out with Historic Language Immersion Programs
As elementary school students in Chesterfield learn how to count and say the alphabet, dozens of students at O.B. Gates Elementary School are taking this to another level by learning how to do this in another language. Chesterfield County Public Schools said Gates Elementary School is the first elementary school in the nation to offer a dual language immersion program in American Sign Language and the first in Virginia to offer this same program in Mandarin Chinese. As part of this curriculum, students who choose to be part of this program spend half of their class learning their math, literacy and science lessons in the second language. "O.B. Gates Elementary is the largest elementary school in Chesterfield County to house specific programs for students with disabilities," said Giuliana Brink, the principal of O.B. Gates Elementary School. "My thinking is if we could immerse them into the school culture with age-appropriate peers, then we would provide them opportunities of building community." Read More
Proposed Bill to Increase Mental Health Professionals for Michigan Students
A bill is making its way through the Michigan legislature that would give Michigan students better access to mental health professionals. Michigan ranks 49 out of 50 states in available counselors for students. That's one counselor for every 671 students. According to a report from the American School Counselor Association, the ratio should be one counselor for every 250 students. Furthermore, there is one psychologist for every 1,521 students in Michigan. The National Association of School Psychologist recommends a ratio of one psychologist for every 500 students. The bill is designed to establish the Student Mental Health Apprenticeship for Retention and Training (SMART) Program. The program would incentivize school counselors, social workers and psychologists to continue working within their school systems and grow their services. Read More
---

---
JOB POSTINGS
* [2022-2023] High School Learning Specialist - Reporting to the Academic Dean, the High School Learning Specialist will be responsible for building meaningful relationships with students, implementing a Common Core-aligned curriculum, and working with their grade team to analyze data to drive instruction. This is an exciting opportunity for an educator who is passionate about improving student outcomes by leading excellent instruction and building a positive school culture. To learn more- Click here
* Teaching-/Special Education (Elementary and High School) - Come join the largest employer in Montrose County and work in an area where you can enjoy scenic drives, wilderness treks, a round of golf, and visits to our many local restaurants or brewpubs. Montrose and Olathe offer a little something for everyone – shopping, fishing, biking, photography, camping, snowshoeing, Telluride skiing, swimming, motor-sports – you name it! We hope you can join us at MCSD. To learn more- Click here
* [2022-2023] 6th Grade Learning Specialist - Reporting to the Academic Dean, the Learning Specialist will be responsible for providing tailored support to students with special education needs, through integrated co-teaching, in small group settings, or a combination of both. This is an exciting opportunity for a seasoned educator who is passionate about ensuring all students succeed and thrive in school. To learn more- Click here
* The SEED Public Charter School of Washington DC: Multiple Positions - SEED DC is looking for its new cohort of intentional, proactive, and enthusiastic teachers in Washington, D.C. As a SEED DC teacher, you'll teach SEED DC's curriculum in dynamic, participation-oriented classes and cultivate a learning environment that supports and encourages students to develop and realize their academic potential. You'll also collaborate with other instructional staff, school personnel, and SEED DC's senior leadership team to help advance SEED's mission of supporting scholars to and through college completion. To learn more- Click here
* [2022-2023] Middle School Learning Specialist - Reporting to the Academic Dean, the Learning Specialist will be responsible for providing tailored support to students with special education needs, through integrated co-teaching, in small group settings, or a combination of both. This is an exciting opportunity for a seasoned educator who is passionate about ensuring all students succeed and thrive in school. To learn mor- Click here
* Coordinator, Life and Career Studies - Residential Program for Students with Intellectual Disabilities - Lakeland University seeks a mission-oriented individual passionate about creating a more inclusive world to develop and coordinate an innovative program for students with intellectual disability slated to open on its Sheboygan campus in Fall 2023. This four-year residential program is designed to prepare students for meaningful employment, as well as independent and community living. The coordinator will play an important leadership role in designing the program as well as overseeing its implementation. To learn more- Click here
* [2022-2023] 7th Grade Learning Specialist - Reporting to the Academic Dean, the Learning Specialist will be responsible for providing tailored support to students with special education needs, through integrated co-teaching, in small group settings, or a combination of both. This is an exciting opportunity for a seasoned educator who is passionate about ensuring all students succeed and thrive in school. To learn more- Click here
* The Lecturer/Senior Lecturer and Practicum Coordinator in Early Intervention and Early Childhood Special Education - will provide instruction and academic support to graduate-level students in the College of Education, primarily in the Department of Special Education and Clinical Sciences (SPECS). Course content areas will focus on Early Intervention/Early Childhood Special Education Methods and clinical supervision. Additionally, this position will be responsible for advising, mentoring, and chairing student masters applied project committees. To learn more- Click here
* [2022-2023] Middle School Learning Specialist - Reporting to the Academic Dean, the Learning Specialist will be responsible for providing tailored support to students with special education needs, through integrated co-teaching, in small group settings, or a combination of both. This is an exciting opportunity for a seasoned educator who is passionate about ensuring all students succeed and thrive in school. To learn more- Click here
* Executive Director, Partners for Youth with Disablities - The mission of Partners for Youth with Disabilities (PYD) is to empower youth with disabilities to reach their full potential by providing transformative mentoring programs, youth development opportunities, and inclusion expertise. PYD motivates youth to reach their personal, educational, and career goals, and guides organizations in becoming more inclusive to youth with disabilities. To learn more- Click here
* Special Education Teacher - The Moffat County School District truly believes that students, staff, families and community all play a vital role in the success and growth of our students and school district as a whole. As our district works on getting back to a new normal the following statement has never been more true than it is today. Moffat County School District strives to find qualified, skilled and motivated individuals to join our great team that is committed to educate and inspire students to thrive in an environment of change. To learn more- Click here
* Special Education Teacher - The Halton School, an independent school for students with Asperger's, is looking for a Special Education teacher. The teacher will provide special education instruction to students in a small multi-grade class. The teacher will utilize a variety of teaching methods to meet students' educational needs and adapt and develop instructional materials accordingly. To learn more- Click here
* Special Education Teacher (Multiple Positions) - Located in the Salish Sea off the northwest coast of Washington State, San Juan Island is the largest of the many islands in the world-famous archipelago of the same name. Approximately seven thousand permanent residents share this fifty-five square mile natural paradise. Connected to the mainland by ferry, float plane and small airlines, island living combines a cohesive small-town community with comprehensive services and commercial diversity unusual in a rural setting. The community has a comprehensive library, a state-of-the-art theater that features diverse performing arts, many wonderful restaurants, an historic museum, two national parks, miles of public shoreline, and a vibrant agricultural community. To learn more- Click here
* Director of Student Services - Emphasis is on program development and support to schools in delivering services. Manage state and federal reports, supervise, and evaluate staff, problem solve and troubleshoot issues that arise, collaborate with district leadership and all departments, and remain current on all relevant student services practices. Responsible for leading and providing knowledge, guidance, and support of building level administrators and Student Services staff for students with special learning and behavioral challenges in professional development, programming, and service delivery to increase student achievement. To learn more- Click here
* Special Education Instructional Coordinator - Pennsylvania Virtual Charter School (PA Virtual), an online school providing over 20 years of home-based, public education to K-12 students across Pennsylvania, has a vacancy for a Special Education Instructional Coordinator. All Pennsylvania Counties are welcome to apply!! To learn more - Click here
* New Visions Special Education Teacher for SY 2022-23 - Our teachers are dynamic and innovative pedagogues who are committed to urban students and the issues they face every day. Every New Visions teacher can expect to receive enhanced instructional support, a range of professional development opportunities, the data tools they need to succeed and the opportunity to be part of a passionate team of colleagues. To learn more - Click here
* Special Education Teacher (2022-23 school year) Methow - The Special Education Teacher provides services to special education students with a range of moderate to severe disabilities ages three to 21 years of age. The Special Education Teacher leads the IEP team to develop data driven student learning and behavioral goals. To learn more- Click here
* Quest Academy Day Treatment Special Education Teacher (2022-23 School Year) - The Special Education Teacher designs a positive learning environment and delivers instruction to students whose educational needs are primarily the result of significant social, emotional and behavioral challenges. The teacher is responsible for assessment of each student's individual academic and behavioral needs, individualization of the general education curriculum (K-12), development of IEPs as appropriate and coordination with agency and/or consulting behavioral staff to support achievement of school and treatment goals. To learn more- Click here
* Senior Researcher, Mathematics Disabilities - AIR is looking to hire a Senior Researcher to work with leading AIR scholars in the area of mathematics disabilities, joining our Learning Supports Program Area within AIR's Human Services Division. Candidates hired for the new position might initially start working remotely but will ultimately have the option to work from one of our offices located in Crystal City, VA; Rockville, MD; Austin, TX; Chicago, IL; Chapel Hill, NC; or Sacramento, CA. To learn more - Click here
* Strategist II: ID Teacher - Join Ames Community School District, where your journey matters! ACSD promotes an educational environment that is racially, ethnically, linguistically, and culturally diverse to broaden students' academic experience and to enrich our District. We are focused on creating and supporting diversity, equity, and inclusion within the organizational culture and in our community. To learn more- Click here
* Integrated Services Teacher - Join Ames Community School District, where your journey matters! ACSD promotes an educational environment that is racially, ethnically, linguistically, and culturally diverse to broaden students' academic experience and to enrich our District. We are focused on creating and supporting diversity, equity, and inclusion within the organizational culture and in our community. To learn more- Click here
* Strategist I Teacher - Join Ames Community School District, where your journey matters! ACSD promotes an educational environment that is racially, ethnically, linguistically, and culturally diverse to broaden students' academic experience and to enrich our District. We are focused on creating and supporting diversity, equity, and inclusion within the organizational culture and in our community. To learn more- Click here
* Behavior Interventionist - Join Ames Community School District, where your journey matters! ACSD promotes an educational environment that is racially, ethnically, linguistically, and culturally diverse to broaden students' academic experience and to enrich our District. We are focused on creating and supporting diversity, equity, and inclusion within the organizational culture and in our community. To learn more- Click here
* Special Education Teacher - Do you aspire to help children with diverse challenges build skills for their future? Are you ready to make a real impact in their lives? As a Special Education Teacher at Bancroft, you will draw upon a wealth of curriculum and clinical resources to design individualized student goals. To learn more- Click here
If you are an Employer looking for excellent special education staff - Click here for more information
---
FOOD FOR THOUGHT
It is never too late to be what you might have been. George Elio