Week in Review - March 25, 2022

NASET
WEEK IN REVIEW
National Association of Special Education Teachers
March 25, 2022 Vol 18 Issue #12
---

---
Dear NASET Members and Guests,
Welcome to NASET's WEEK in REVIEW. Here, we provide you with the latest publications fromNASET to read and or download, as well as some of the most interesting articles that have happened this week in the field of special education. We hope you enjoy this publication. Feel free to send us articles for this publication or let us know your thoughts about the WEEK in REVIEW at news@naset.org. Have a great weekend.

Sincerely,
---
WHATS NEW AT NASET
NASET's Working with Paraprofessionals in Your Classroom Series
Applying Empathy Curriculum to Enhance the Role of the Paraprofessional for Students with Multiple Disabilities
Christopher Russel
Soribel Genao, PhD
CUNY, Queens College
This issue of NASET's Working with Paraprofessionals in Your Classroom series comes from the Fall 2021 edition of the Journal of the American Academy of Special Education Professionals. The primary aim of this paper is to address how empathy curriculum can be applied to training needs of paraprofessionals working with students who have multiple disabilities. A thorough review of the literature on the role of the paraprofessional and implications for training and supervision is provided. This is juxtaposed with a review of the literature on empathy training/curriculum, and a discussion on the potential for applying empathy curriculum to existing needs for paraprofessional training. Results of a survey of 32 paraprofessionals working with students with multiple disabilities across New York State are presented. The survey emphasizes paraprofessionals' experience with training relevant to components of empathy, and self-reported perceptions of effectiveness in developing positive relationships and supporting holistic educational programs for students with multiple disabilities. The review and synthesis of literature from these two fields, and the survey results, suggest that empathy curriculum is a relevant area of training need to paraprofessionals, and further research is warranted on the topic.
To Access this article - Click Here
---
---
Are the Kids Alright? What New Federal Data Say About Child Well-Being
Rates of children's physical inactivity, misbehavior, and unmet health needs shot up during the first year of the COVID-19 pandemic alongside concerns about parental stress, according to a new analysis of federal data on child well-being. Meanwhile, the numbers of children diagnosed with depression and anxiety stayed on pre-pandemic trendlines, growing steadily between 2016 and 2020. In findings with significant implications for the work of schools, researchers at the U.S. Health Resources and Services Administration examined a trove of parent-reported data collected between 2016 and 2020. They analyzed five-year trends and looked for statistically significant increases between 2019 and 2020 in an effort to identify problems that may have been worsened by the pandemic and the continuation of troubling patterns that predate the national crisis. Read More
In Vermont, New Rules Require Publicly Funded Independent Schools to Accept Students with Special Needs
After more than a year of painstaking deliberations, last week the State Board of Education adopted rules it says will prevent Vermont private schools that receive public dollars from discriminating against students with disabilities. That means so-called independent schools that accept state funds will not be allowed to deny enrollment to students based on their special-education needs. It's the state's latest attempt to hold all schools that receive taxpayer money to standards similar to those for public schools — a push that some independent schools have bristled at in the past. Read More
Bill Seeks to Help Schools Better Cover High Cost of Special Education Needs
Minnesota State law requires school districts to provide appropriate and necessary special education to children with disabilities from birth to 21 years of age. In the 2020-21 school year, about 17% of Minnesota students (roughly 149,000) qualified for such services. Special instruction and services for children with disabilities are based on the assessment and individualized education program. But student needs vary — from being modest to care-intensive requiring the presence of a full-time aide for medically fragile students — and many times those costs create a budgetary hole for school districts, because federal and state funds cover only about 60% of their total special education spending. HF3963 would create a new category of special education aid, called "high-cost services aid," to provide additional special education funding for school districts that serve students whose total special education costs are more than three times the $19,644 statewide average special education costs per student. Read More
A Dog-Gone Good Business Strategy: High School Students with Special Needs Selling Dog Treats to Staff
Students with special needs at Logan High School are learning life skills by making some treats in the classroom, and they think they have a dog-gone good business strategy. They mix, roll, cut, bake, and bag dozens of dog treats, called Ranger's Canine Cookies, and sell them to the teachers every week. "Fun," special education student Amiracle Cole said. It's the experience these special education students are making that they will use in the future. "We're looking for a way to expand and generalize the skills that the students have been using in the classroom to other ways," special education teacher Krissy Congdon said. For two months, about 10 of Congdon's special education students have been making and selling these treats at school. Each three ounce bag is sold for $2. And so far, Congdon says the business has made about $300 in profits. Read More
AI to Predict Antidepressant Outcomes in Youth
Mayo Clinic researchers have taken the first step in using artificial intelligence (AI) to predict early outcomes with antidepressants in children and adolescents with major depressive disorder, in a study published in The Journal of Child Psychology and Psychiatry. This work resulted from a collaborative effort between the departments of Molecular Pharmacology and Experimental Therapeutics, and Psychiatry and Psychology, at Mayo Clinic, with support from Mayo Clinic's Center for Individualized Medicine. "This preliminary work suggests that AI has promise for assisting clinical decisions by informing physicians on the selection, use and dosing of antidepressants for children and adolescents with major depressive disorder," says Paul Croarkin, D.O., a Mayo Clinic psychiatrist and senior author of the study. "We saw improved predictions of treatment outcomes in samples of children and adolescents across two classes of antidepressants." Read More
---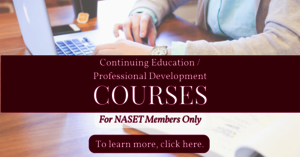 ---
Mechanism Underlying Alzheimer-Like Damage in the Brain of Patients with Down Syndrome Elucidated
Life expectancy for individuals with Down syndrome has grown in recent decades, thanks in large part to progress in patient care and treatment. But with survival into the fifth and sixth decades of life now possible, increasing numbers of these individuals are affected by conditions linked to aging, among them impairments in thinking that are associated with the accumulation in the brain of atypical proteins better known for their involvement in Alzheimer's disease. Precisely why Alzheimer-like changes -- marked by the build-up of harmful amyloid and tau proteins -- occur in the brain in Down syndrome has been unclear. But now, in new research, scientists at the Lewis Katz School of Medicine at Temple University show that reduced efficiency of a key protein transport system is partly to blame. Read More
Virtual Learning Impacts Special Education
The pandemic required special education to make some critical adaptations. Professionals say the impacts of virtual learning are now showing up, particularly involving students who needed to bridge the "digital divide." As a part of the Individuals with Disabilities Education Act, the federal government defines a child with a disability "as having an intellectual disability, a hearing impairment, a speech or language impairment, a visual impairment, a serious emotional disturbance, an orthopedic impairment, autism, traumatic brain injury, another health impairment, a specific learning disability, deaf-blindness, or multiple disabilities, and who, by reason thereof, needs special education and related services." Read More
Expanded Rural Broadband Likely a Focus of Federal Farm Bill
The coronavirus pandemic highlighted the need for federal assistance to develop high-speed internet connectivity in all parts of the country, members of a U.S. House subcommittee agreed this week as they reviewed provisions that are likely to be included in the next farm bill. "I represent a largely rural district in north-central, northeast Florida, and we have children who do their homework in a Hardee's parking lot," said U.S. Rep. Kat Cammack, a Florida Republican. Students around the country scrambled to find internet access to participate in virtual learning when the pandemic limited in-person classes. It was a reminder that federal funds should be focused on providing broadband access to as many Americans as possible, Cammack said, rather than increasing the speeds of existing service. Several members of the House's Commodity Exchanges, Energy and Credit subcommittee echoed those concerns about so-called "overbuilding" of existing infrastructure during a Tuesday hearing that sought to review the rural development component of the next farm bill, which could be approved next year. Read More
Robots Can Help Us Teach Our Kids Human Values
After the social isolation caused by the pandemic, children's slow return to classrooms and playdates has served as a stark reminder of the importance of teaching them human values from an early age. Human values depend on a community of people making the choice to live their lives in a way that benefits not only themselves, but those around them. Given the extraordinary pressures facing parents and educators right now, how can they help these children, whose social interaction has been limited, to develop the human values they need to learn and live harmoniously in society? I believe that coding and robotics can play an important role. They can provide the opportunity to engage students in what I call "the coding playground." In the coding playground, children experiment with technical problem-solving while also exploring virtues and character strengths. Read More
---

---
TRIVIA QUESTION OF THE WEEK
Congratulations to: Jenifer Womble-Ericson, Lauro Esquilona, Cindi Maurice, Elizabeth Von Hofe, Catherine Cardenas, Diane Campbell-Mitchell, Patsy Ray, Katrina Snider, Karen Frantz-Fry, Zenaida Lemus, and Tracey Christilles who all knew the answer to last week's trivia question:
When it comes to autism, intervening well before the start of school can make a big difference in a child's academic progress and quality of life. That's why legislators in this state are considering making autism screening as much a requirement for the start of school as a physical exam or a vision test. If the bill is approved, this state would become the first state to require autism assessment as part of preschool health screening, though special education advocates have long fought for better and earlier screening. While federal law requires districts to identify and evaluate all children with disabilities, it does not specify how early or often states must screen for disabilities. That means this state's bill could become an experiment for states and districts facing an all-time high in autism. What is the state?
Answer: NEBRASKA
This week's trivia question: On this TV show from the 1970s/80s, Melissa Sue Anderson played eldest daughter Mary Ingalls. The popular show was loosely based on Laura Ingalls Wilder's bestselling series of books. In real life and on the TV show, Mary Ingalls went blind at the age of 15 after suffering from Scarlett Fever. One of the storylines on this TV show focused on Mary and the issues she faced going blind and then managing her life without vision. The television version of Mary Ingalls became a teacher in a school for the blind and married a fellow teacher, Adam Kendall, who was also blind. What is the name of this TV show?
Side Note [A 2013 study published in the journal Pediatrics concluded that viral meningoencephalitis actually stole Mary's eyesight, based on evidence from firsthand accounts and newspaper reports of her illness as well as relevant school registries and epidemiologic data on blindness and infectious diseases]
If you know the answer to this week's trivia questions, email it to us at contactus@naset.org by March 29, 2022. If you are correct, you will be acknowledged in next week's NASET's Week in Review
---
Special Education Program Brings Students Together
Everyone's high school experience is different. Maddie Smith and Jacob Neuman, two students at Okemos High School, know this better than most. That's thanks to a program called LINKS, that pairs general education students with special education students both in and out of the classroom. Smith and Neuman say this not only helps them understand each other's experiences, but led to a friendship. Neuman and Smith were paired together when classes were online, and would spend two virtual class periods a week together. Special education teacher Jessica Phillips said these sorts of bonds help her students in both classroom and social settings. "They get to kind of learn in the classroom, in a safe place with a link who their sole job is to help them learn how to have socially appropriate behavior. So that when they do go out in the hallway, maybe they can start up a conversation with somebody they've never met or something," Phillips said. Read More
Cutting Edge Tech Gives a Voice to Students with Special Needs
At Joshua Circle Elementary School in Hesperia, the San Bernardino County Superintendent of Schools has revealed new and current communication tools that have been provided to students in special education.The technology is being used by those students who may have profound and severe disabilities. One 12-year-old boy, who is wheelchair-bound and can't talk, has learned how to speak with his eyes. San Bernardino County Superintendent of Schools, Ted Alejandre says that the technology has been developing more rapidly. Speaking about the 12 year old boy who for the first time is learning to speak with his eyes, Sup. Alejandre says "for the first time ever, he could tell his mom he loved her through the use of his technology." Read More
Fiscal 2022 K-12 Spending Explained in 6 Charts
President Joe Biden on Tuesday signed into law appropriations for fiscal year 2022, providing $76.4 billion for the U.S. Department of Education, the largest increase for federal education programs in a decade. "The bipartisan package makes important strides to meet the needs of the whole child, to support effective teaching and learning, and to strengthen the pipeline for underrepresented teachers," said U.S. Secretary of Education Miguel Cardona in a statement. Still, education policy experts and advocates — who thought the COVID-19 pandemic and subsequent federal aid posed an opportunity ripe for sustained increases — have expressed disappointment in funding for some programs, especially compared to the large proposals from the president. Read Mor
---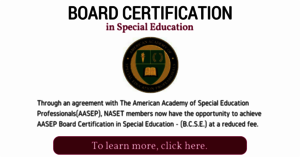 ---
Lehigh University Special Education Law Symposium
Lehigh University's virtual Special Education Law Symposium returns from June 19-24. Sessions recorded for later viewing. Twenty-eight experienced special education attorneys from across the country will present eight new "hot topics" from the very latest case law: dyslexia legal update, stay put permutations, liability for abuse of students with disabilities, navigating compensatory services and compensatory education, settlement strategies, and more with a focus upon COVID-19 implications. Legally Basic and Legally Experienced tracks. The Section 504 Coordinators Institute is an overlapping, but separable two-day (June 23-24) component intended for school district Section 504 coordinators and others interested in this increasingly important anti-discrimination statute. Dr. Perry Zirkel (PA) and Jose Martin (TX) will respectively offer (a) an in-depth comparison of Section 504 and the IDEA and (b) legal nuances for IDEA-eligible students who also present unique Section 504 factors. Kathleen Sullivan (CO) and Judith Nedell (CT) offer a full day of practical solutions to basic and thorny 504 challenges. Week-long and per day symposium options available. Balance of school and parent viewpoints. For more information, see go.lehigh.edu/spedlaw, or call (610) 758-5557. Read More
New Autism Clinicians Reflect on Skill Gaps, Gains After Remote Training
Jiedi Lei kicked off her training in clinical psychology at King's College London in the United Kingdom in October 2020, seven months into the COVID-19 pandemic. For her entire first year, she assessed patients and provided therapies over the internet. Although many sessions were productive, Lei says, the virtual environment made it difficult to engage with some of the adolescents she saw, who would sometimes just switch off their cameras. That year of remote training has left Lei wondering how ready she is to enter the clinical world, now that face-to-face sessions are resuming, she says. "In some ways, I'm really acutely aware of things that I haven't done or haven't had experience with, and that concerns me a little bit." Read More
Fruit Fly Study Uncovers Functional Significance of Gene Mutations Associated with Autism
About 1 in 44 children in the U.S. are diagnosed with autism spectrum disorder (ASD) by the age of 8, according to the 2018 Centers for Disease Control and Prevention surveillance. How a child's DNA contributes to the development of ASD has been more of a mystery. Recently, clinicians and scientists have looked more closely at new, or de novo, DNA changes, meaning they only are present in affected individuals but not in the parents. Researchers have seen that these changes could be responsible for about 30% of ASD. However, which de novo variants play a role in causing ASD remains unknown. Read More
Early-Life Day Care Tied to Worsening Behavior in Kids
The more time kids spend in day care, the greater their risk for problem behaviors in primary school, according to a Swiss study. But, parents can take heart: The study also found that such problems generally disappear by the end of primary school. "It's possible that external childcare may lessen the strength of child-parent attachment and interaction," said first author Margit Averdijk. She is a senior research associate at the University of Zurich's Jacobs Center for Productive Youth Development. It's also possible that children who go to day care centers or playgroups learn problem behavior from other kids and sometimes use it to get caregivers' attention, Averdijk said. The study included about 1,300 school kids and their parents and teachers in Zurich. The young people ranged in age from 7 to 20. Read More
---

---
JOB POSTINGS
* Assistant Professor of Special Education - Marian University is accepting applications for a tenure-track faculty position in the area of Special Education to begin fall 2022. Successful candidates will have a strong commitment to undergraduate education, student engagement and research, as well as service to the college and community. To learn more- Click here
* Autism Resource Specialist - DESE Project Access - The Autism Resource Specialist is responsible for assisting professional education staff and other related service providers in observing children demonstrating Autism Spectrum Disorder behaviors and identifying, developing, and/or referring curricula, materials, and equipment appropriate for students with Autism Spectrum Disorder. The Autism Resource Specialist assists in identifying and implementing appropriate behavior management and communication systems and occasionally will demonstrate evaluation and teaching procedures on-site in the classroom. To learn more- Click here
* Special Education Teacher - Salem Academy Charter School values a school culture that celebrates learning, and we believe that the adult culture in the school is the foundation of the school's success. The culture is based on mutual respect, integrity, professionalism, a commitment to excellence, a collaborative spirit, and a sense of human kindness particularly as it relates to age-appropriate adolescent development. To learn more- Click here
* Special Education Teacher (2022-23 school year) Methow - The Special Education Teacher provides services to special education students with a range of moderate to severe disabilities ages three to 21 years of age. The Special Education Teacher leads the IEP team to develop data driven student learning and behavioral goals. To learn more- Click here
* Quest Academy Day Treatment Special Education Teacher (2022-23 School Year) - The Special Education Teacher designs a positive learning environment and delivers instruction to students whose educational needs are primarily the result of significant social, emotional and behavioral challenges. The teacher is responsible for assessment of each student's individual academic and behavioral needs, individualization of the general education curriculum (K-12), development of IEPs as appropriate and coordination with agency and/or consulting behavioral staff to support achievement of school and treatment goals. To learn more- Click here
* Education Specialist - Social Emotional Learning (#8789) - Willamette Education Service District is accepting applications for a full-time (40 hours per week) Education Specialist - Social Emotional Learning position; bilingual Spanish preferred. Successful candidate will work as a member of the Cross-Functional Equity, Inclusion and Achievement Team in the School Improvement Services Department, and will follow a 205- day calendar. This position will be based at the Willamette ESD Marion Center in Salem, OR and will begin August 8, 2022. To learn more- Click here
* Education Specialist - Mental Health & Behavior (#8788) - Willamette Education Service District is accepting applications for a full-time (40 hours per week) Education Specialist - Mental Health and Behavior position; bilingual Spanish preferred. Successful candidate will work as a member of the Cross- Functional Equity, Inclusion and Achievement Team in the School Improvement Services Department, and will follow a 205-day calendar. This position will be based at the Willamette ESD Marion Center in Salem, OR and will begin as soon as possible upon conclusion of the selection process. To learn more- Click here
* Special Education Teacher - School Based - We are recruiting a Special Education Teacher for a local school district. This is a full-time, contract position. The district is currently conducting interviews and hiring immediately. To learn more- Click here
* Senior Researcher, Mathematics Disabilities - AIR is looking to hire a Senior Researcher to work with leading AIR scholars in the area of mathematics disabilities, joining our Learning Supports Program Area within AIR's Human Services Division. Candidates hired for the new position might initially start working remotely but will ultimately have the option to work from one of our offices located in Crystal City, VA; Rockville, MD; Austin, TX; Chicago, IL; Chapel Hill, NC; or Sacramento, CA. To learn more - Click here
* Lecturer or Lecturer (Doctoral Schedule) - Special Education Program, Graduate School of Education - The Department of Counseling, Leadership Literacy and Special Education seeks applicants for a lecturer position in Special Education to teach in our CAEP-Accredited, hybrid M.S.Ed. programs at the early childhood, childhood, and adolescent levels. Successful candidates demonstrate excellence in teaching, service, administrative skills, and anti-racist, anti-oppressive advocacy and leadership to engage and inspire our economically, culturally, and linguistically diverse Bronx and surrounding community candidates, colleagues, and K-20 schools. Experience in working with diverse populations across intersectional identities is expected. To learn more- Click here
* Assistant Professor - Special Education (CLLSE) - The successful applicant will have a developed research agenda and experience in research and publication. This position may require program coordination of special education programs, so strong interpersonal skills with students and excellent administrative and organizational skills are encouraged. Preference for candidates with experience in adolescent special education. To learn more- Click here
* Self-Contained Classroom Teacher - The Educator's role is to plan, organize, and implement an invigorating instructional program that guides and encourages students to fulfill their academic potential. The Educator will work in tandem with the Classroom Behavioral Specialist and will be responsible for developing the academic curriculum, delivering classroom instruction, and working closely with the administration, staff, specialists, and the students' families to enable the optimal development of each student. To learn more- Click here
* Director of Special Programs - Directs special programs of the District to ensure students with additional need are able to master the core curriculum. Ensures program integration with the core curriculum and schools. Ensures programs are implemented, monitored, and evaluated for effectiveness. Ensures compliance with State and Federal program regulations. Supervises Special Program Records Clerk. Reports to the Assistant Superintendent. To learn more- Click here
* [2022-2023] 7th Grade Learning Specialist - Reporting to the Academic Dean, the Learning Specialist will be responsible for providing tailored support to students with special education needs, through integrated co-teaching, in small group settings, or a combination of both. This is an exciting opportunity for a seasoned educator who is passionate about ensuring all students succeed and thrive in school. To learn more- Click here
* [2022-2023] Middle School Learning Specialist - Reporting to the Academic Dean, the Learning Specialist will be responsible for providing tailored support to students with special education needs, through integrated co-teaching, in small group settings, or a combination of both. This is an exciting opportunity for a seasoned educator who is passionate about ensuring all students succeed and thrive in school. To learn more- Click here
* Elementary Special Education Teacher - Castle Rock School District #401 is excited to announce the opening of an elementary teaching positions in Special Education for the current school year. Candidates must hold the proper Washington State credentials and/or endorsement. Applicants must meet current ESSA standards for highly qualified teachers. To learn more- Click here
* Special Education Teacher - The job of CLASSROOM TEACHER is done for the purpose/s of providing support to the instructional process by serving as a teacher with specific responsibility for supervising students within the classroom and other assigned areas; developing lesson plans and delivering group and individual student instruction within established curriculum guidelines. To learn more- Click here
* Assistant Principal - DC Public Schools' mission is to recruit, develop, and invest in a talented, caring, and diverse team. We know that when our educators are given the tools, opportunities, and recognition to thrive, our students will thrive in school and in life. RISE - Rigorous Instruction Supports Equity - is a new program to support educators through professional development, performance-based incentive awards, and support for new teachers at our highest-need schools. At its core, RISE is about honoring our educators as professionals and providing opportunities to learn and grow within the district. To learn more- Click here
* Principal - We work with Chicago Public Schools and with school districts from the Suburban Cook County, Lake County, and the Western Suburbs to serve students who are referred based on their need for a highly structured, therapeutic school setting and individualized approach to learning. Students who are referred by a public school district are educated at Knapp School & Yeshiva at no cost to their families. In doing so we provide both academic and social and emotional supports that are aligned with each student's specific strengths and needs. To learn more- Click here
* Strategist II: ID Teacher - Join Ames Community School District, where your journey matters! ACSD promotes an educational environment that is racially, ethnically, linguistically, and culturally diverse to broaden students' academic experience and to enrich our District. We are focused on creating and supporting diversity, equity, and inclusion within the organizational culture and in our community. To learn more- Click here
* Integrated Services Teacher - Join Ames Community School District, where your journey matters! ACSD promotes an educational environment that is racially, ethnically, linguistically, and culturally diverse to broaden students' academic experience and to enrich our District. We are focused on creating and supporting diversity, equity, and inclusion within the organizational culture and in our community. To learn more- Click here
* Strategist I Teacher - Join Ames Community School District, where your journey matters! ACSD promotes an educational environment that is racially, ethnically, linguistically, and culturally diverse to broaden students' academic experience and to enrich our District. We are focused on creating and supporting diversity, equity, and inclusion within the organizational culture and in our community. To learn more- Click here
* Behavior Interventionist - Join Ames Community School District, where your journey matters! ACSD promotes an educational environment that is racially, ethnically, linguistically, and culturally diverse to broaden students' academic experience and to enrich our District. We are focused on creating and supporting diversity, equity, and inclusion within the organizational culture and in our community. To learn more- Click here
* Special Education Teacher - Do you aspire to help children with diverse challenges build skills for their future? Are you ready to make a real impact in their lives? As a Special Education Teacher at Bancroft, you will draw upon a wealth of curriculum and clinical resources to design individualized student goals. To learn more- Click here
* Special Education Teacher (All Specializations) - 2022-23 School Year - DCPS serves approximately 49,000 students in the nation's capital through the efforts of approximately 4,200 educators in 117 schools. As part of a comprehensive reform effort to become the preeminent urban school system in America, DCPS intends to have the highest-performing, best paid (Salary Range: $56,313 - $90,905), most satisfied, and most honored educator force in the nation and a distinctive central office staff whose work supports and drives instructional excellence and significant achievement gains for DCPS students. To learn more- Click here
* Middle School Special Education Teacher - The Halton School, an independent school for students with Asperger's, is looking for a Middle School Special Education teacher. The teacher will provide special education instruction to students in a small multi-grade class. The teacher will utilize a variety of teaching methods to meet student's educational needs and adapt and develop instructional materials accordingly. To learn more- Click here
* Director of McKay Academic Center (Academic Support) - The Dunham School is a PK-12, non-denominational Christian, independent school serving 785 students on one campus. The school offers fee paid tutoring, coaching, small group instruction and individual courses for students with a range of learning challenges including ADD, ADHD, dyslexia, dysgraphia and high functioning autism. To learn more - Click here
If you are an Employer looking for excellent special education staff - Click here for more information
---
FOOD FOR THOUGHT
If we had no winter, the spring would not be so pleasant: if we did not sometimes taste of adversity, prosperity would not be so welcome. Anne Bradstreet