Week in Review - March 18, 2022

NASET
WEEK IN REVIEW
National Association of Special Education Teachers
March 18, 2022 Vol 18 Issue #11
---

---
Dear NASET Members and Guests,
Welcome to NASET's WEEK in REVIEW. Here, we provide you with the latest publications fromNASET to read and or download, as well as some of the most interesting articles that have happened this week in the field of special education. We hope you enjoy this publication. Feel free to send us articles for this publication or let us know your thoughts about the WEEK in REVIEW at news@naset.org. Have a great weekend.

Sincerely,
---
WHATS NEW AT NASET
NASET's IEP Components Series
Transition Goals in the IEP
This issue of NASET's IEP Components series comes from the Center for Parent Information and Resources. It will help you when it comes time to help students plan for transition to life after high school and especially to write an IEP that will: capture the student's postsecondary goals in concrete, measurable terms; write corresponding IEP goals to support and prepare the student to achieve the postsecondary goals after leaving high school; reflect the IEP team's decisions about the transition services the student needs (including what the student will study while still in high school) in order to achieve the postsecondary goals.Transition planning is complicated and involved. There are so many dimensions of adulthood to consider! That's why, for students with disabilities, planning ahead is critical. The more significant the disability is, the more imperative it is to prepare, plan, specify, investigate, coordinate, and support. Adulthood's coming.
To Access this article - Click Here
---
---
People with Disabilities Left Behind by Telemedicine and Other Pandemic Medical Innovations
Divya Goel, a 35-year-old deaf-blind woman in Orlando, Florida, has had two telemedicine doctors' appointments during the pandemic. Each time, she was denied an interpreter. Her doctors told her she would have to get insurance to pay for an interpreter, which is incorrect: Under federal law, it is the physician's responsibility to provide one. Goel's mother stepped in to interpret instead. But her signing is limited, so Goel, who has only some vision, is not sure her mother fully conveyed what the doctors said. Goel worries about the medical ramifications — a wrong medicine or treatment — if something got lost in translation. "It's really, really hard to get real information, and so I feel very stuck in my situation," she signed through an interpreter. Read More
Orphans with Disabilities Fleeing Ukraine Welcomed by Poles and Hungarians: "The Orphanages are Where the Rockets Flew"
Some of Ukraine's most vulnerable citizens have reached safety in Poland through an effort of solidarity and compassion that transcended borders and raised a powerful counterpoint to war. Last week, a train pulled into the station in Zahony, Hungary carrying about 200 people with severe physical and mental disabilities — residents of two orphanages for the disabled in Ukraine's capital of Kyiv that were evacuated as Russian forces battered the city. "Territorially, the orphanages are where the rockets flew, where there were bursts of rifle fire. A metro station near the orphanage was blown up," said Larissa Leonidovna, the director of the Svyatoshinksy orphanage for boys in Kyiv. "We spent more than an hour underground during a bombing." Read More
Tennessee Employers Can't Pay People with Disabilities Less than Minimum Wage under Bill
A new Tennessee bill will ban employers from paying people with disabilities less than minimum wage. Sponsor of the bill Sen. Jeff Yarbro says people with disabilities are meaningful in every workforce. Senator Jeff Yarbro says that this would remove the current subminimum wage exception, a federal measure that allows employees with disabilities to be paid less than their typical co-workers. Chattanooga area Disability advocate Sara Scott says, "It's about time." She says people with disabilities need to get the support they need to survive. Scott says these individuals can be successful if given the opportunity. And for that they should be compensated fairly. Read More
What Students with Disabilities Lost to COVID
Even before the pandemic hit, 98% of US school districts said they didn't have enough special education teachers to serve all the students who needed their help. During the pandemic, short-handed school districts were even more stretched to provide learning support to students with disabilities. Now, those students are struggling to catch up with where they should be. In fall 2018, according to the most recent federal data available, there were 6.1 full-time special educators for every 100 students who received special-education services, varying widely by state, from 2.8 in Oklahoma to 12.1 in Washington, D.C. Special education teachers have long described their work as very demanding with little support, high stress, and low pay. Read More
---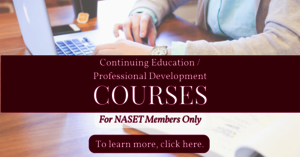 ---
K–12 Digital Resource Libraries Continue to Engage Students Returning to In-Person Classes
As the name implies, digital resource libraries can provide a wide array of digital resources to students. While some schools stood up these sites in response to the pandemic to give students a central hub of resources for remote learning, others have been using them for much longer. Karina Quilantán, a library media specialist for the Pharr-San Juan-Alamo Independent School District, took over her school's online library web page about seven years ago. "I made it a point to include the library's presence, but some of the things I did back then I don't do now because technology moves so fast," she says. Because the resources are hosted online, digital resource libraries can be updated dynamically, keeping pace with changes to the educational landscape. Read More
School Meal Programs in 'Financial Peril' after Spending Bill Snub, Advocates Say
A sprawling $1.5 trillion spending bill that passed the House last week and would fund the federal government through September doesn't include special benefits put in place at the start of the pandemic for schools to ensure that every student is fed. The exclusion means child nutrition waivers would expire on June 30, potentially cutting off access to breakfast and lunch for millions of schoolchildren at a time of rising food costs, school nutrition advocates warn. The Senate could take up the spending bill before a Friday night deadline, but advocates aren't hopeful that the waivers — at a cost of $11 billion — will acquire the necessary support, particularly among Republican leadership. Read More
With Few Details but Big Ideas, Sec. Cardona Pushes Total Reimagining of Education
In the last two years, while schools experienced more disruption and strain than in almost any other time in recent memory, education leaders have been broadcasting one message, loud and clear and often: Education cannot go back to normal. This moment presents a chance to move forward, not go back. The upheaval of the pandemic can be an opportunity for positive change, if we let it. As the weather warms and COVID cases plummet and classrooms return to full capacity, the moment of truth is near. And during a keynote panel at the SXSW EDU conference in Austin, Texas, on Wednesday, Education Secretary Miguel Cardona made sure to drill home the message to the hundreds of educators seated before him. Read More
Teens Visiting ER for Eating Disorders Doubled During Pandemic
Throughout the pandemic, the lockdowns, social isolation, and relentless anxiety and fear related to COVID-19 have driven a surge in depression, anxiety, and trauma-related mental health conditions among children and teenagers. A new report from the Centers for Disease Control and Prevention (CDC) found that pediatric emergency room visits due to mental health conditions skyrocketed during the pandemic. The proportion of mental health visits among kids ages 5 to 11 increased by 24 percent from March to October 2020 and by 31 percent among adolescents ages 12 to 17. The proportion of ER visits related to eating disorders doubled among adolescent females. According to the researchers, the lack of structure in teenagers' daily routines, emotional distress, and fluctuations in food availability likely contributed to the rise in eating disorders. Read More
---

---
TRIVIA QUESTION OF THE WEEK
Congratulations to: Shavon Paul, Karen Frantz-Fry, Jenifer Womble-Ericson, Katrina Snider, Lauro Esquilona, Cindi Maurice, Patsy Ray, Diane Campbell-Mitchell, JD Reed, Mariellen True, Olga Stavro, Catherine Cardenas, and Zenaida Lemus who all knew the answer to last week's trivia question:
This state has become the first one in New England to create an alert system for missing children with intellectual or developmental disabilities. The state's Department of Public Safety and supporters of the new system said it addresses a gap in emergency alerts in the state. The new program is part of the state's silver alert system that was created more than a decade ago to inform the public about missing older residents who suffer from cognitive impairments. Eighteen states around the country have alert systems for children with intellectual and development disabilities. This state's system is the only one of its kind in New England. What is the state?
Answer: MAINE
This week's trivia question: When it comes to autism, intervening well before the start of school can make a big difference in a child's academic progress and quality of life. That's why legislators in this state are considering making autism screening as much a requirement for the start of school as a physical exam or a vision test. If the bill is approved, this state would become the first state to require autism assessment as part of preschool health screening, though special education advocates have long fought for better and earlier screening. While federal law requires districts to identify and evaluate all children with disabilities, it does not specify how early or often states must screen for disabilities. That means this state's bill could become an experiment for states and districts facing an all-time high in autism. What is the state?
If you know the answer to this week's trivia questions, email it to us at contactus@naset.org by March 22, 2022 . If you are correct, you will be acknowledged in next week's NASET's Week in Review
---
Music Combined with Auditory Beat Stimulation May Reduce Anxiety
Treatments integrating music and auditory beat stimulation are effective in reducing state anxiety in some patients, according to a new study published this week in the open-access journal PLOS ONE by Adiel Mallik and Frank Russo of the Ryerson University, Canada. Anxiety has been steadily increasing, particularly in the adolescent and young adult populations, over recent decades. Studies have previously shown that listening to music can reduce anxiety, perhaps even more effectively than some anti-anxiety medications. However, quantitative data on the effects of personalized music on anxiety has been lacking. Read More
Study Hints at How Early Life Experiences May Affect Brain Wiring
A new study of brain development in mice shortly after birth may provide insights into how early life events can affect wiring patterns in the brain that manifest as disease later in life -- specifically such disorders as schizophrenia, epilepsy and autism. Researchers focused on two types of brain cells that have been linked to adult neurological disorders: neurons in a modulating system nestled deep in the brain and other neurons in the cortex, the brain's outermost layer, that counteract excitation in other cells using inhibitory effects. The modulating cells send long-range cables to the cortex to remotely influence cortical cell activity. The study is the first to show that these two types of cells communicate very early in brain development. A chemical released from the modulating cells initiates the branching, or arborization, of axons, the long, slender extensions of nerve cell bodies that transmit messages, on the cortical cells -- and that arborization dictates how effective the cells in the cortex are at doing their job. Read More
Florida Boy, 5, Who Attacked Special Education Teacher Lacked Intent Necessary for Prosecution, Legal Experts Say
A 5-year-old Florida boy, who police say severely beat his teacher but will not be charged over the incident, lacked the criminal intent that would be needed for prosecution, legal experts said. The attack left a special education instructor at Pine Lakes Elementary School "sitting on the ground against the wall" when first responders reached her, as she appeared "to be in a faint state," according to Pembroke Pines police. The teacher was hospitalized with a concussion and won't return to the classroom anytime soon, her union president has said. Broward County Public Schools have declined to reveal any circumstances behind the March 2 incident." We will not be placing charges against the child," Pembroke Pines Police Department spokeswoman Amanda Conwell said in statement to NBC News on Wednesday. "In addition, the victim does not wish to prosecute." Read More
Reducing Subsequent Injuries After a Concussion
As assistant professor of orthopedics at the University of Colorado School of Medicine, David Howell, PhD, understands the relationship between concussions and subsequent injury in athletes -- namely, that after suffering a concussion, athletes at all levels are more likely to sustain another injury within the next year. "Any athlete may experience an injury such as an ankle sprain or an ACL rupture -- that's just a part of sports," says Howell, lead researcher for sports medicine at Children's Hospital Colorado. "However, people with recent concussions tend to be particularly vulnerable to these. Even after symptoms have subsided and an athlete is cleared to go back to sports, we still see neuromuscular motor control deficits, particularly when they are paired with a cognitive task. Those lingering deficits might predispose them to further injury." Read Mor
---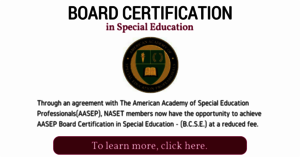 ---
Lehigh University Special Education Law Symposium
Lehigh University's virtual Special Education Law Symposium returns from June 19-24. Sessions recorded for later viewing. Twenty-eight experienced special education attorneys from across the country will present eight new "hot topics" from the very latest case law: dyslexia legal update, stay put permutations, liability for abuse of students with disabilities, navigating compensatory services and compensatory education, settlement strategies, and more with a focus upon COVID-19 implications. Legally Basic and Legally Experienced tracks. The Section 504 Coordinators Institute is an overlapping, but separable two-day (June 23-24) component intended for school district Section 504 coordinators and others interested in this increasingly important anti-discrimination statute. Dr. Perry Zirkel (PA) and Jose Martin (TX) will respectively offer (a) an in-depth comparison of Section 504 and the IDEA and (b) legal nuances for IDEA-eligible students who also present unique Section 504 factors. Kathleen Sullivan (CO) and Judith Nedell (CT) offer a full day of practical solutions to basic and thorny 504 challenges. Week-long and per day symposium options available. Balance of school and parent viewpoints. For more information, see go.lehigh.edu/spedlaw, or call (610) 758-5557. Read More
Sharing Memories Sets Children on Path to Better Well-Being
Toddlers whose mothers received special coaching in talking about memories grew into teenagers who experience better wellbeing, University of Otago research shows. The study found that 15-year-olds told more coherent stories about turning points in their lives if their mothers had been taught the new conversational techniques 14 years earlier. These adolescents also reported fewer symptoms of depression and anxiety compared to adolescents in the study whose mothers had conversed with their toddlers as usual. Published in the Journal of Personality, the research is a follow-up of a reminiscing intervention in which 115 mothers of toddlers were assigned to either a control group or given training in elaborative reminiscing for a year. Elaborative reminiscing involves open and responsive conversations with young children about everyday past events, such as feeding ducks at the park. Read More
Mindfulness-Based Cognitive Therapy Benefits People with Depression through Promoting Self-Kindness
New research shows that Mindfulness-Based Cognitive Therapy (MBCT) can help promote self-kindness in people with a history of depression, thereby putting their bodies in a state of safety and relaxation. The research, led by the University of Exeter with collaboration from the universities of Oxford and Magdeburg, indicates that MBCT may help break the cycle of highly critical thoughts and feelings of worthlessness, which often lead people with depression to relapse. Participants treated with MBCT showed a pattern of being kind to themselves, along with body responses of reduced threat response, a state of safety and relaxation that is important for regeneration and healing. The authors believe the study helps to better understand how MBCT prevents relapse. Read More
Evidence Based Practices and the Benefits for Autism
Evidence based practices for autism are a procedure or group of procedures that use a combination of instruction and intervention approaches. For a practice to qualify as evidence based, researchers provide information that shows it provides positive outcomes for people with autism spectrum disorders (ASD). These practices can be very individual, or can be conducted and accomplished in a group. The quality of the application of these practices is dependent on skills and education of healthcare professionals. How therapists go about facilitating and selecting what practices are appropriate for a person with autism and implementing them accordingly is highly important. How these practices are selected and used needs to be consistent with the skills, preferences, and variables dependent on the individual. They need to meet the individual's learning abilities and the skill needs of the person. Read More
---

---
JOB POSTINGS
* Special Education Teacher - School Based - We are recruiting a Special Education Teacher for a local school district. This is a full-time, contract position. The district is currently conducting interviews and hiring immediately. To learn more- Click here
* Senior Researcher, Mathematics Disabilities - AIR is looking to hire a Senior Researcher to work with leading AIR scholars in the area of mathematics disabilities, joining our Learning Supports Program Area within AIR's Human Services Division. Candidates hired for the new position might initially start working remotely but will ultimately have the option to work from one of our offices located in Crystal City, VA; Rockville, MD; Austin, TX; Chicago, IL; Chapel Hill, NC; or Sacramento, CA. To learn more - Click here
* Lecturer or Lecturer (Doctoral Schedule) - Special Education Program, Graduate School of Education - The Department of Counseling, Leadership Literacy and Special Education seeks applicants for a lecturer position in Special Education to teach in our CAEP-Accredited, hybrid M.S.Ed. programs at the early childhood, childhood, and adolescent levels. Successful candidates demonstrate excellence in teaching, service, administrative skills, and anti-racist, anti-oppressive advocacy and leadership to engage and inspire our economically, culturally, and linguistically diverse Bronx and surrounding community candidates, colleagues, and K-20 schools. Experience in working with diverse populations across intersectional identities is expected. To learn more- Click here
* Assistant Professor - Special Education (CLLSE) - The successful applicant will have a developed research agenda and experience in research and publication. This position may require program coordination of special education programs, so strong interpersonal skills with students and excellent administrative and organizational skills are encouraged. Preference for candidates with experience in adolescent special education. To learn more- Click here
* Self-Contained Classroom Teacher - The Educator's role is to plan, organize, and implement an invigorating instructional program that guides and encourages students to fulfill their academic potential. The Educator will work in tandem with the Classroom Behavioral Specialist and will be responsible for developing the academic curriculum, delivering classroom instruction, and working closely with the administration, staff, specialists, and the students' families to enable the optimal development of each student. To learn more- Click here
* Director of Special Programs - Directs special programs of the District to ensure students with additional need are able to master the core curriculum. Ensures program integration with the core curriculum and schools. Ensures programs are implemented, monitored, and evaluated for effectiveness. Ensures compliance with State and Federal program regulations. Supervises Special Program Records Clerk. Reports to the Assistant Superintendent. To learn more- Click here
* [2022-2023] 7th Grade Learning Specialist - Reporting to the Academic Dean, the Learning Specialist will be responsible for providing tailored support to students with special education needs, through integrated co-teaching, in small group settings, or a combination of both. This is an exciting opportunity for a seasoned educator who is passionate about ensuring all students succeed and thrive in school. To learn more- Click here
* [2022-2023] Middle School Learning Specialist - Reporting to the Academic Dean, the Learning Specialist will be responsible for providing tailored support to students with special education needs, through integrated co-teaching, in small group settings, or a combination of both. This is an exciting opportunity for a seasoned educator who is passionate about ensuring all students succeed and thrive in school. To learn more- Click here
* Elementary Special Education Teacher - Castle Rock School District #401 is excited to announce the opening of an elementary teaching positions in Special Education for the current school year. Candidates must hold the proper Washington State credentials and/or endorsement. Applicants must meet current ESSA standards for highly qualified teachers. To learn more- Click here
* Special Education Teacher - The job of CLASSROOM TEACHER is done for the purpose/s of providing support to the instructional process by serving as a teacher with specific responsibility for supervising students within the classroom and other assigned areas; developing lesson plans and delivering group and individual student instruction within established curriculum guidelines. To learn more- Click here
* [2021-2022] Reading Interventionist - The Reading Interventionist will be responsible for providing tailored support to students that are reading significantly below grade level in grades K-2 through small group instruction (3-4 students) and push-in support. This is an exciting opportunity for a seasoned educator who is passionate about ensuring all students succeed and thrive in school. To learn more- Click here
* Assistant Principal - DC Public Schools' mission is to recruit, develop, and invest in a talented, caring, and diverse team. We know that when our educators are given the tools, opportunities, and recognition to thrive, our students will thrive in school and in life. RISE - Rigorous Instruction Supports Equity - is a new program to support educators through professional development, performance-based incentive awards, and support for new teachers at our highest-need schools. At its core, RISE is about honoring our educators as professionals and providing opportunities to learn and grow within the district. To learn more- Click here
* Principal - We work with Chicago Public Schools and with school districts from the Suburban Cook County, Lake County, and the Western Suburbs to serve students who are referred based on their need for a highly structured, therapeutic school setting and individualized approach to learning. Students who are referred by a public school district are educated at Knapp School & Yeshiva at no cost to their families. In doing so we provide both academic and social and emotional supports that are aligned with each student's specific strengths and needs. To learn more- Click here
* Strategist II: ID Teacher - Join Ames Community School District, where your journey matters! ACSD promotes an educational environment that is racially, ethnically, linguistically, and culturally diverse to broaden students' academic experience and to enrich our District. We are focused on creating and supporting diversity, equity, and inclusion within the organizational culture and in our community. To learn more- Click here
* Integrated Services Teacher - Join Ames Community School District, where your journey matters! ACSD promotes an educational environment that is racially, ethnically, linguistically, and culturally diverse to broaden students' academic experience and to enrich our District. We are focused on creating and supporting diversity, equity, and inclusion within the organizational culture and in our community. To learn more- Click here
* Strategist I Teacher - Join Ames Community School District, where your journey matters! ACSD promotes an educational environment that is racially, ethnically, linguistically, and culturally diverse to broaden students' academic experience and to enrich our District. We are focused on creating and supporting diversity, equity, and inclusion within the organizational culture and in our community. To learn more- Click here
* Behavior Interventionist - Join Ames Community School District, where your journey matters! ACSD promotes an educational environment that is racially, ethnically, linguistically, and culturally diverse to broaden students' academic experience and to enrich our District. We are focused on creating and supporting diversity, equity, and inclusion within the organizational culture and in our community. To learn more- Click here
* Special Education Teacher, Institutional Settings - Dedicated and collaborative teams of educators committed to supporting teaching excellence through coaching, professional development and excellent administrative support. CES prides itself on providing robust and engaging learning opportunities to all its teachers. To learn more- Click here
* Special Education Teacher - Do you aspire to help children with diverse challenges build skills for their future? Are you ready to make a real impact in their lives? As a Special Education Teacher at Bancroft, you will draw upon a wealth of curriculum and clinical resources to design individualized student goals. To learn more- Click here
* Special Education Teacher (All Specializations) - 2022-23 School Year - DCPS serves approximately 49,000 students in the nation's capital through the efforts of approximately 4,200 educators in 117 schools. As part of a comprehensive reform effort to become the preeminent urban school system in America, DCPS intends to have the highest-performing, best paid (Salary Range: $56,313 - $90,905), most satisfied, and most honored educator force in the nation and a distinctive central office staff whose work supports and drives instructional excellence and significant achievement gains for DCPS students. To learn more- Click here
* Middle School Special Education Teacher - The Halton School, an independent school for students with Asperger's, is looking for a Middle School Special Education teacher. The teacher will provide special education instruction to students in a small multi-grade class. The teacher will utilize a variety of teaching methods to meet student's educational needs and adapt and develop instructional materials accordingly. To learn more- Click here
* Director of McKay Academic Center (Academic Support) - The Dunham School is a PK-12, non-denominational Christian, independent school serving 785 students on one campus. The school offers fee paid tutoring, coaching, small group instruction and individual courses for students with a range of learning challenges including ADD, ADHD, dyslexia, dysgraphia and high functioning autism. To learn more - Click here
If you are an Employer looking for excellent special education staff - Click here for more information
---
FOOD FOR THOUGHT
Butterflies can't see their wings. They can't see how truly beautiful they are, but everyone else can. People are like that as well. Naya Rivera