Week in Review - March 11, 2022

NASET
WEEK IN REVIEW
National Association of Special Education Teachers
March 11, 2022 Vol 18 Issue #10
---

---
Dear NASET Members and Guests,
Welcome to NASET's WEEK in REVIEW. Here, we provide you with the latest publications fromNASET to read and or download, as well as some of the most interesting articles that have happened this week in the field of special education. We hope you enjoy this publication. Feel free to send us articles for this publication or let us know your thoughts about the WEEK in REVIEW at news@naset.org. Have a great weekend.

Sincerely,
---
WHATS NEW AT NASET
NASET's Autism Spectrum Disorder Series
Using Technology-Based Interventions to Improve the Social-Communication Skills of Adolescents with Autism Spectrum Disorder (ASD)
Dr. Nicole Anthony
Dr. Cynthia Wooten
Fayetteville State University
This issue of NASET's Autism Spectrum Disorder series comes from the Fall 2021 edition of the Journal of the American Academy of Special Education Professionals (JAASEP). It was written by Dr. Nicole Anthony and Dr. Cynthia Wooten from Fayetville State University. For more than two decades, researchers have used technology-based interventions to treat symptoms associated with autism spectrum disorder (ASD). Drawing on a preference for technology-driven devices, many advances have been made in the research and treatment of ASD; however, the overwhelming majority of the technology-based interventions are used to address the social-communication challenges of children with ASD under the age of 10 years-old. Thus, the literature review aims to: (a) identify and examine studies that have used technology-based interventions over the past 30 years to improve the social-communication abilities of adolescents with ASD; (b) summarize findings of relevant variables (e.g., participant demographics, experimental setting, and technology-based strategies used to deliver the intervention); and (c) based on reported empirical outcomes, it will be determined, if technology-based interventions are effective in improving the social-communication skills of adolescents with ASD. Results of the current review indicated that technology-based are effective when used to address the social-communication skills of adolescents with ASD. Implications for future research are discussed.
To Access this article - Click Here
---
---
Autism Intelligence: Is ASD Connected to Intellect?
Over the past decade there has been much debate about autism intelligence and whether autism spectrum disorder (ASD) and intellectual disabilities are linked. Or, if greater intelligence is present among the ASD population compared to neurotypicals. These thoughts typically stem from people noticing some children with autism show above average abilities, like reading at an early age. There has also been much media attention given to savants who excel at a certain task they hyper focus on. On the other hand, there are children with autism that have learning disabilities and struggle in school and daily tasks. Although some may have a diagnosis of "high functioning autism" rather than "low functioning" (terms which not everyone agrees with), they may still be minimally verbal and partake in repetitive behaviors that can affect their ability to function. What can cause these differences? The answer to that question varies because autism spectrum disorder ranges so greatly. It is hard to imagine another condition where people's abilities and intellect vary so dramatically. Read More
Hoarding Linked to ADHD: 1 in 5 Adults Struggle with Behavior
Attention Deficit Hyperactivity Disorder (ADHD) often involves fidgeting, lots of energy, and difficulty concentrating. However, new research from Anglia Ruskin University connects ADHD with hoarding behavior in adults. One in five people diagnosed with ADHD showed clear signs of "significant hoarding." They suggest there may even be a "hidden population" of adults with ADHD silently struggling with hoarding habits. Everyone has a few keepsakes from their past they don't want to throw out. However, Hoarding Disorder is when items and clutter accumulate to excessive levels. Left untreated and unrecognized, Hoarding Disorder can wreak havoc on a person's everyday life and contribute heavily to depression and anxiety. Read More
After Disability Awareness, What's Next?
"Disability Awareness" has never felt more necessary right now — and at the same time pitifully inadequate. Take for example the disability community's recurring negative reactions to recent Center for Disease Control statements and recommendations. Disabled and chronically ill people have many substantive problems with the CDC's actual policy of late. But the situation has been made even worse by the way they have been communicated, by the CDC itself and by its Director, Dr. Rochelle Walensky. A lot of the distrust is specific to the pandemic. Some of it might be unavoidable. But some more broad lessons are certainly there to be learned. In particular, it has become clearer than ever that simply mentioning disabled people — demonstrating "awareness" of them — isn't enough. Read More
Study Finds Differences Between Brains of Girls and Boys with Autism
New research shows that the brains of boys and girls with autism function differently, which affects their clinical symptoms in distinct ways. The study published in the British Journal of Psychiatry identified functional brain organization markers that distinguish between females and males with autism and predict symptom severity. The researchers enrolled 773 children with autism, 637 boys and 136 girls. They used functional magnetic resonance imaging brain scans of the children. The scientists developed a spatiotemporal deep neural network (stDNN), which extracted informative, functional brain dynamics features that accurately distinguish between females and males with autism. The study also investigated the clinical symptom difference between the genders. Read More
Study Examines Timing Abilities of Drivers with ADHD and ASD
Time perception plays a key role in safety while driving on the road. When traveling at high speeds, decisions made in the matter of seconds could help avoid a potentially fatal accident. A recent University of Alabama at Birmingham study indicated that drivers with attention-deficit/hyperactivity disorder — when compared to a control group — showed no differences in timing abilities. However, drivers with autism spectrum disorder displayed some differences in their perception of time. "The results of this study do not mean drivers with ASD are less safe on the road — a recent and large epidemiologic study actually suggests drivers with ASD may drive safer," said Austin Svancara, graduate student in the UAB College of Arts and Sciences Lifespan Developmental Psychology Program. "The present findings are fascinating as there is so much for us to learn and understand about the timing abilities of individuals with ASD and ADHD." Read More
---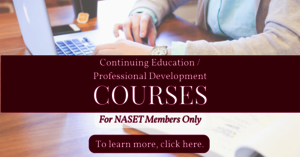 ---
Transplant Denials and Disabilities--A New Federal Law May Help Change That
A patient with disabilities can be denied life-saving organ transplants because of those disabilities, and parents often fear the worst. Families have won protections in many states — including 14 in the last year. But more than three decades after the Americans with Disabilities Act — which prohibits discrimination based on a person's disability — became federal law, advocates say inequities persist in health care. According to a 2019 report from the National Council for Disability, "the lives of persons with disabilities continue to be devalued in medical decision-making," and a widely cited 2008 study involving pediatric transplants found 85% percent of organ transplant centers around the country considered a child's neurodevelopmental delay when deciding to add them to the list. Read More
Where Do IEPs Stand Two Years into COVID?
There's no doubt that every student lost valuable in-person school time over the last two school years. But students with IEPs faced additional challenges keeping pace during remote or hybrid learning. Now that students have generally returned to their school buildings, educators are preparing for customary IEP reviews and progress reports. However, they are likely juggling a caseload that includes students who were not able to get IEPs during remote learning, not to mention a backlog of new IEP referrals that stacked up while our students have been transitioning between in-person, remote and hybrid situations. Fallout from the last two years includes students who have had no in-person education for 12-18 months and special education teachers who were unable to work face-to-face with many of their students. We've also seen the teacher shortage grow, with many retiring or moving into other careers because of the stress, or having to quarantine as new strains of COVID arise. The combination of these factors makes it difficult to keep up with a caseload under normal circumstances, adding to the frustration for everyone. Read More
Using VR to Radically Improve Learning Outcomes
"When will I ever use this?" Math students have been asking educators this very question for decades. And yet, it has long been reported by Brookings (Loveless, 2008) and others like the Algebra Project (Moses, 2001) that Algebra I is the gatekeeper to higher level math classes, higher education success, and careers in the technical fields. It is a commonly-held belief that algebraic concepts are directly related to critical thinking skills. So, what is the disconnect? We have hovered our proverbial mouse over the 21st century now for two decades. Yet, our education system and structure had shown little to no trace of modernization. Bells rang, people moved. An agrarian calendar is used to let our students "off" for the summer to help with…wait, for what? Read More
The New Problem Facing Urban School Districts
Many of our great urban school districts have been in crisis for decades, struggling to deliver on the promise of a high-quality education for all students. That is especially true for Rust Belt cities that have seen years of declining public school enrollment, eroding the operational foundations of districts and thus making it even more difficult to set a steady course for improvement. This long-standing problem in cities like Detroit and Memphis, Tenn. that have had overall declining populations is now a problem for school systems in cities like Austin, Texas; Denver; and Nashville, Tenn. These cities are thriving economically yet because of declining birthrates and rising housing costs, now have school districts with decreasing student populations. Read More
Survey: 1 in 4 Students Say They're Assigned Too Many Learning Tools
More than a quarter of students (27%) in a recent poll said they are being assigned too many different learning tools in their courses. And 16% reported they have difficulty navigating and using those tools. That's according to the latest Top Hat Field Report, a survey of 2,798 students across the United States and Canada, in which the courseware platform provider asked students about their learning experience during the Fall 2021 academic term; perceptions on job readiness and educational ROI; and the impact of access, equity, diversity and inclusion on student persistence, motivation and engagement. Another impediment to student success: One in five students still lacks regular and reliable access to the internet, the report found. And 15% of students said they have difficulty accessing online learning materials. Read More
---

---
TRIVIA QUESTION OF THE WEEK
Congratulations to: Lauro Esquilona, Patsy Ray, Diane Campbell-Mitchell, Ellen Kay, Cindi Maurice, Karen Frantz-Fry, Zenaida Lemus, Katrina Snider, Jenifer Womble-Ericson, and Christine Powell who all knew the answer to last week's trivia question:
More than 1 in 3 children in kindergarten through grade 3 have little chance of doing this on grade level by the end of the school year without major and systemic interventions. That's according to a new study by the curriculum and assessment group Amplify, based on data from more than 400,000 students in kindergarten through 5th grades. The research shows that though students have begun to recover lost academic ground in the last year, big holes remain in students' fundamental skills in this area. What is the academic area of concern?
Answer: READING
This week's trivia question: This state has become the first one in New England to create an alert system for missing children with intellectual or developmental disabilities. The state's Department of Public Safety and supporters of the new system said it addresses a gap in emergency alerts in the state. The new program is part of the state's silver alert system that was created more than a decade ago to inform the public about missing older residents who suffer from cognitive impairments. Eighteen states around the country have alert systems for children with intellectual and development disabilities. This state's system is the only one of its kind in New England. What is the state?
If you know the answer to this week's trivia questions, email it to us at contactus@naset.org by March 15, 2022. If you are correct, you will be acknowledged in next week's NASET's Week in Review
---
How School Leaders Can Cope With the Unexpected
School leaders hold one of the most unpredictable and uncertain jobs in our country. Every principal we know has dealt with the unexpected. Despite the best organization and the use of a schedule, the day may become topsy-turvy at any time. It might be an urgent phone call, a disciplinary crisis, some inappropriate classroom activity, a visit from an upset parent, or the crash of the school's online learning platform. The past two years have added uncertainty to the job – rapid changes in expectations for student safety, building cleanliness, or even moves to and from remote learning. Changes often arise quickly, produce turmoil and instability, and need resolution. So, how do you deal with the unexpected? Read More
Over 5 Million Children Have Lost a Parent or Caretaker to Covid-19, Study Estimates
At least 5.2 million children globally have lost a parent, grandparent or family member who helped care for them to Covid-19, a new study says. The study, published Thursday in the medical journal The Lancet Child & Adolescent Health, looked at Covid-19 mortality data from 21 countries from the start of the pandemic in March 2020 through October 2021 and estimated the number of children who lost a parent or caregiver. The number of children affected rose by 90% from the end of April 2020 to the end of October 2021. While beyond the scope of the study, real-time data using the same model suggest that the number of kids who lost a parent or caregiver is around 6.7 million as of January. This "heart-breaking hidden pandemic," as the authors call it, has outpaced the total number of Covid-19 deaths, according to World Health Organization totals. Read More
Many Women with ADHD are Misdiagnosed
More adult women are being diagnosed with ADHD, a disorder often associated with children. But even as research grows, it's still often misdiagnosed as anxiety or depression. "I take care of my wife, my kid, my brother. I take care of everyone around me," said Alicia Sastamoine, who was recently diagnosed with ADHD. "My anxiety started creeping up and I felt like I was failing everyone around me, and I just had to get help," said Sastamoine. She was diagnosed with bipolar disorder as a teenager. But when her son, who has autism, was diagnosed with ADHD, she started noticing symptoms in herself. "It was debilitating, I was getting to the point where I would just look at my computer screen for hours and hours and hours and couldn't get anything done," she said, "so I just started writing things down in a journal, journaling it and made an appointment and talked to my doctor. Read More
---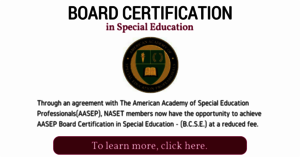 ---
Lehigh University Special Education Law Symposium
Lehigh University's virtual Special Education Law Symposium returns from June 19-24. Sessions recorded for later viewing. Twenty-eight experienced special education attorneys from across the country will present eight new "hot topics" from the very latest case law: dyslexia legal update, stay put permutations, liability for abuse of students with disabilities, navigating compensatory services and compensatory education, settlement strategies, and more with a focus upon COVID-19 implications. Legally Basic and Legally Experienced tracks. The Section 504 Coordinators Institute is an overlapping, but separable two-day (June 23-24) component intended for school district Section 504 coordinators and others interested in this increasingly important anti-discrimination statute. Dr. Perry Zirkel (PA) and Jose Martin (TX) will respectively offer (a) an in-depth comparison of Section 504 and the IDEA and (b) legal nuances for IDEA-eligible students who also present unique Section 504 factors. Kathleen Sullivan (CO) and Judith Nedell (CT) offer a full day of practical solutions to basic and thorny 504 challenges. Week-long and per day symposium options available. Balance of school and parent viewpoints. For more information, see go.lehigh.edu/spedlaw, or call (610) 758-5557. Read More
Early Language Loss in Children with Autism Not Tied to Later Communication Problem
Children with autism who show language regression— a loss of language skills in early childhood — do not necessarily have communication problems later on, a new study finds. In fact, in terms of both speaking and understanding words, these children follow the same overall developmental trajectory as autistic children without language regression, and the two groups display similar communication skills by about age 10. "Regression — while it can be a striking concern at the time and is a marker for autism spectrum disorder — seems to have little direct effect on long-term language outcomes," says study investigator Andrew Pickles, professor of biostatistics and psychological methods at King's College London in the United Kingdom. Read More
Los Angeles Unified to Expand Online Learning, Improve Independent Study
To accommodate an expected increase in the number of students in remote learning once its school vaccine mandate takes effect, the Los Angeles Unified School District is creating new online schools that will open in the fall. The schools will take the pressure off the district's current independent study program, which was inundated with students, this school year after the state's distance learning statute expired last summer. The district's independent study program, City of Angels, was the main option for students who didn't return to in-person instruction in the fall. This year, it enrolled nearly 10 times the number of students it did prior to the pandemic. While City of Angels will continue in some form, there also will be new online schools that will divide students into smaller, more manageable schools that will each have their own administrators. Read More
Autism and Epilepsy: What to Know If on the Spectrum and Have Seizures
Autism spectrum and epilepsy frequently occur together. Both conditions affect brain function and behaviors. However, researchers do not yet fully understand why the two conditions share such a strong link. Autism spectrum disorders, or autism, are a group of neurodevelopmental disorders. Autism can affect a person's social behavior, speech, cognition, and attention. Epilepsy is a neurological disorder that causes recurrent seizures. Seizures are the result of atypical or uncontrolled electrical activity in the brain. Today, researchers are working to better understand the link between autism and epilepsy. They hope a greater understanding of the relationship will lead to more effective ways to diagnose and manage both conditions in the future. Here, find out how frequently they occur together and whether or not one makes the other worse. Read More
Maximizing Parental Involvement in Developing the IEP
An individualized education program (IEP) serves as a blueprint for special education services. Its creation should be a collaborative process, serving the student as a living document, its implementation requiring a constant and collaborative conversation between all stakeholders. The input and involvement of the student's family prior to the annual IEP meeting is critical to this process. It is important to create an open and ongoing line of communication with families (such as parents and primary caregivers) early in the school year so they can ask questions, provide information about the child, take part in classroom activities, share stories both of success and challenges at home, and discuss thoughts on the IEP's progress. This data will be invaluable to a teacher as a tool for guiding instructional and programmatic decisions. Read More
Hearing, Vision ... Autism? Proposal Would Add Screening to School-Entry Requirements
When it comes to autism, intervening well before the start of school can make a big difference in a child's academic progress and quality of life. That's why legislators in Nebraska are considering making autism screening as much a requirement for the start of school as a physical exam or a vision test.
If the bill is approved, Nebraska would become the first state to require autism assessment as part of pre-school health screening, though special education advocates have long fought for better and earlier screening. While federal law requires districts to identify and evaluate all children with disabilities, it does not specify `how early or often states must screen for disabilities. That means Nebraska's bill could become an experiment for states and districts facing an all-time high in autism. Read More
---

---
JOB POSTINGS
* [Summer 2022] Education Specialist - Elementary - Reporting to the Senior Manager of Elementary Programs, the Summer Education Specialist will be responsible for ensuring quality implementation of Reader's Workshop across classrooms at their assigned site. This is an exciting opportunity for strong teacher-leaders with administrative or coaching ambitions. To learn more - Click here
* Senior Researcher, Mathematics Disabilities - AIR is looking to hire a Senior Researcher to work with leading AIR scholars in the area of mathematics disabilities, joining our Learning Supports Program Area within AIR's Human Services Division. Candidates hired for the new position might initially start working remotely but will ultimately have the option to work from one of our offices located in Crystal City, VA; Rockville, MD; Austin, TX; Chicago, IL; Chapel Hill, NC; or Sacramento, CA. To learn more - Click here
* Lecturer or Lecturer (Doctoral Schedule) - Special Education Program, Graduate School of Education - The Department of Counseling, Leadership Literacy and Special Education seeks applicants for a lecturer position in Special Education to teach in our CAEP-Accredited, hybrid M.S.Ed. programs at the early childhood, childhood, and adolescent levels. Successful candidates demonstrate excellence in teaching, service, administrative skills, and anti-racist, anti-oppressive advocacy and leadership to engage and inspire our economically, culturally, and linguistically diverse Bronx and surrounding community candidates, colleagues, and K-20 schools. Experience in working with diverse populations across intersectional identities is expected. To learn more- Click here
* Assistant Professor - Special Education (CLLSE) - The successful applicant will have a developed research agenda and experience in research and publication. This position may require program coordination of special education programs, so strong interpersonal skills with students and excellent administrative and organizational skills are encouraged. Preference for candidates with experience in adolescent special education. To learn more- Click here
* Self-Contained Classroom Teacher - The Educator's role is to plan, organize, and implement an invigorating instructional program that guides and encourages students to fulfill their academic potential. The Educator will work in tandem with the Classroom Behavioral Specialist and will be responsible for developing the academic curriculum, delivering classroom instruction, and working closely with the administration, staff, specialists, and the students' families to enable the optimal development of each student. To learn more- Click here
* Director of Special Programs - Directs special programs of the District to ensure students with additional need are able to master the core curriculum. Ensures program integration with the core curriculum and schools. Ensures programs are implemented, monitored, and evaluated for effectiveness. Ensures compliance with State and Federal program regulations. Supervises Special Program Records Clerk. Reports to the Assistant Superintendent. To learn more- Click here
* [2022-2023] 7th Grade Learning Specialist - Reporting to the Academic Dean, the Learning Specialist will be responsible for providing tailored support to students with special education needs, through integrated co-teaching, in small group settings, or a combination of both. This is an exciting opportunity for a seasoned educator who is passionate about ensuring all students succeed and thrive in school. To learn more- Click here
* [2022-2023] Middle School Learning Specialist - Reporting to the Academic Dean, the Learning Specialist will be responsible for providing tailored support to students with special education needs, through integrated co-teaching, in small group settings, or a combination of both. This is an exciting opportunity for a seasoned educator who is passionate about ensuring all students succeed and thrive in school. To learn more- Click here
* Elementary Special Education Teacher - Castle Rock School District #401 is excited to announce the opening of an elementary teaching positions in Special Education for the current school year. Candidates must hold the proper Washington State credentials and/or endorsement. Applicants must meet current ESSA standards for highly qualified teachers. To learn more- Click here
* Special Education Teacher - The job of CLASSROOM TEACHER is done for the purpose/s of providing support to the instructional process by serving as a teacher with specific responsibility for supervising students within the classroom and other assigned areas; developing lesson plans and delivering group and individual student instruction within established curriculum guidelines. To learn more- Click here
* [2021-2022] Reading Interventionist - The Reading Interventionist will be responsible for providing tailored support to students that are reading significantly below grade level in grades K-2 through small group instruction (3-4 students) and push-in support. This is an exciting opportunity for a seasoned educator who is passionate about ensuring all students succeed and thrive in school. To learn more- Click here
* Director of Special Services - Establishes a safe, supportive, positive and productive learning and working environment. Provides leadership in planning, developing and implementing a comprehensive instructional program for special education; supervises all special programs for students with disabilities. Develops district procedures to coordinate the identification, evaluation and placement of students into programs for students with disabilities. To learn more- Click here
* Assistant Principal - DC Public Schools' mission is to recruit, develop, and invest in a talented, caring, and diverse team. We know that when our educators are given the tools, opportunities, and recognition to thrive, our students will thrive in school and in life. RISE - Rigorous Instruction Supports Equity - is a new program to support educators through professional development, performance-based incentive awards, and support for new teachers at our highest-need schools. At its core, RISE is about honoring our educators as professionals and providing opportunities to learn and grow within the district. To learn more- Click here
* Special Education Teacher - The Knapp School staff members believe the best educational program for our students focuses on fostering each child's academic and personal potential through assisting them in discovering and developing their strengths and passions while preparing them for success in the larger community. Our Special Education Teachers play a critical role in this process by prioritizing each students' development and growth through strong, supportive relationships and highly individualized academic and social emotional activities each day. To learn more - Click here
* Support Specialist - The purpose of this position is to assist in the establishment and maintenance of a safe environment for all students and staff within the school through close collaboration with School Teachers, Teacher's Aides, Social Workers and School Administration. Must be able to enact principles of trained methodologies in order to provide emotional and environmental support for students throughout the school day. To learn more - Click here
* Principal - We work with Chicago Public Schools and with school districts from the Suburban Cook County, Lake County, and the Western Suburbs to serve students who are referred based on their need for a highly structured, therapeutic school setting and individualized approach to learning. Students who are referred by a public school district are educated at Knapp School & Yeshiva at no cost to their families. In doing so we provide both academic and social and emotional supports that are aligned with each student's specific strengths and needs. To learn more- Click here
* Strategist II: ID Teacher - Join Ames Community School District, where your journey matters! ACSD promotes an educational environment that is racially, ethnically, linguistically, and culturally diverse to broaden students' academic experience and to enrich our District. We are focused on creating and supporting diversity, equity, and inclusion within the organizational culture and in our community. To learn more- Click here
* Integrated Services Teacher - Join Ames Community School District, where your journey matters! ACSD promotes an educational environment that is racially, ethnically, linguistically, and culturally diverse to broaden students' academic experience and to enrich our District. We are focused on creating and supporting diversity, equity, and inclusion within the organizational culture and in our community. To learn more- Click here
* Strategist I Teacher - Join Ames Community School District, where your journey matters! ACSD promotes an educational environment that is racially, ethnically, linguistically, and culturally diverse to broaden students' academic experience and to enrich our District. We are focused on creating and supporting diversity, equity, and inclusion within the organizational culture and in our community. To learn more- Click here
* Behavior Interventionist - Join Ames Community School District, where your journey matters! ACSD promotes an educational environment that is racially, ethnically, linguistically, and culturally diverse to broaden students' academic experience and to enrich our District. We are focused on creating and supporting diversity, equity, and inclusion within the organizational culture and in our community. To learn more- Click here
* Special Education Teacher, Institutional Settings - Dedicated and collaborative teams of educators committed to supporting teaching excellence through coaching, professional development and excellent administrative support. CES prides itself on providing robust and engaging learning opportunities to all its teachers. To learn more- Click here
* Special Education Teacher - Do you aspire to help children with diverse challenges build skills for their future? Are you ready to make a real impact in their lives? As a Special Education Teacher at Bancroft, you will draw upon a wealth of curriculum and clinical resources to design individualized student goals. To learn more- Click here
* Special Education Teacher (All Specializations) - 2022-23 School Year - DCPS serves approximately 49,000 students in the nation's capital through the efforts of approximately 4,200 educators in 117 schools. As part of a comprehensive reform effort to become the preeminent urban school system in America, DCPS intends to have the highest-performing, best paid (Salary Range: $56,313 - $90,905), most satisfied, and most honored educator force in the nation and a distinctive central office staff whose work supports and drives instructional excellence and significant achievement gains for DCPS students. To learn more- Click here
* Middle School Special Education Teacher - The Halton School, an independent school for students with Asperger's, is looking for a Middle School Special Education teacher. The teacher will provide special education instruction to students in a small multi-grade class. The teacher will utilize a variety of teaching methods to meet student's educational needs and adapt and develop instructional materials accordingly. To learn more- Click here
* Director of McKay Academic Center (Academic Support) - The Dunham School is a PK-12, non-denominational Christian, independent school serving 785 students on one campus. The school offers fee paid tutoring, coaching, small group instruction and individual courses for students with a range of learning challenges including ADD, ADHD, dyslexia, dysgraphia and high functioning autism. To learn more - Click here
* Special Education Teacher - STARS is owned and operated by Occupational Therapists. You will be an employee and receive full benefits. Summers off with year-round pay and year-round appreciation. With a proven track record, STARS is able to offer you an unbeatable support system and resources. STARS is hiring for the 2021-2022 and 2022-2023 school years. STARS places Special Education Teachers throughout the Phoenix, Tucson and the surrounding area public schools. To learn more- Click here
If you are an Employer looking for excellent special education staff - Click here for more information
---
FOOD FOR THOUGHT
Remember, there's no such thing as a small act of kindness. Every act creates a ripple with no logical end.
Scott Adams