Week in Review - June 24, 2022

---
NASET
WEEK IN REVIEW
National Association of Special Education Teachers
June 24, 2022 Vol 18 Issue #25
---

---
Dear NASET Members and Guests,
Welcome to NASET's WEEK in REVIEW. Here, we provide you with the latest publications fromNASET to read and or download, as well as some of the most interesting articles that have happened this week in the field of special education. We hope you enjoy this publication. Feel free to send us articles for this publication or let us know your thoughts about the WEEK in REVIEW at news@naset.org. Have a great weekend.

Sincerely,
WHATS NEW AT NASET
NASET's Assessment in Special Education Series
Understanding Screening
The National Center on Improving Literacy has put together a comprehensive toolkit that addresses the importance of screening of children in the field of literacy. Early assessment and identification of students who are struggling to read, including those with dyslexia, is important to promote early interventions. Screening is critical in the early identification process and there are important considerations when it comes to understanding screening processes and tools. This issue of NASET's Assessment in Special Education series provides information and access to the toolkit created by The National Center on Improving Literacy.
---
---
Children in Remote School Faced More Sleep, Behavior and Social Challenges
Millions of children spent months, even more than a year, attending school virtually from kitchen tables, bedrooms and laptops during the pandemic. And this shift to computer-based learning may have led to negative consequences for younger kids, suggests a new Michigan Medicine study of a sample of families in Michigan. Elementary school-aged children enrolled in remote learning experienced greater behavioral, learning-related, and sleep difficulties compared with children receiving in-person instruction, according to the findings in the Journal of Developmental and Behavioral Pediatrics. Researchers surveyed roughly 300 parents with children ages 5 to 10 -- ranging from kindergarten to fifth grade -- across the state between February and March 2021. Read More
Student Learning Recovering from Pandemic Losses, Ohio Data Show
For much of the past year, growing evidence on pandemic learning losses painted a dire picture. Fortunately, the latest test data from Ohio suggest that we may have turned a corner, with students beginning to make up some of the ground lost. Ohio was one of the first states to administer its official assessments in person in Fall 2020, and the results showed that third-grade students at the time were substantially behind earlier cohorts. Our latest report now adds another year of data, from Fall 2021, and finds much smaller shortfalls for the most recent cohort of third graders. Read More
Educators Report Highest Level of Burnout among All Other Industries
Amid a pandemic that's dramatically altered the American education system and exacerbated workforce stressors in K-12 schools and at colleges and universities, educators are now the most burned out group among all other industries. A new Gallup poll shows that 44% of K-12 employees say they "always" or "very often" feel burned out at work, including 52% of teachers who report the same. Moreover, 35% of college and university workers say they "always" or "very often" feel burned out at work – making K-12 and higher education the two industries with the highest rate of burnout. The polling is the latest in a series of data points that underscores the fragility of the education workforce and comes at an inflection point for the country's public school system – one pushed to the brink by the coronavirus pandemic, overwhelmed with learning loss and mental health challenges and overrun with contentious political debates, including, once again, whether to arm teachers in the wake of the most recent mass shooting at an elementary school in Uvalde, Texas. Read More
Rethinking Claims of Racial Bias in Special Education
Across the nation, 13 percent of Black students were diagnosed with disabilities at school, far higher than the 9 percent disability rate among white children, according to the most recent tally of the U.S. Department of Education. The disabilities range from dyslexia and speech impairments to emotional and psychological disorders that include hyperactivity and aggression. Many civil rights advocates argue that hundreds of thousands of Black students who don't have disabilities are misdiagnosed with them, separated from their peers and funneled into low-level classrooms. The federal government monitors this removal and calculated that in 2019, 22 percent of Black students with disabilities were learning outside of a regular classroom 60 percent or more of the time. Read More
---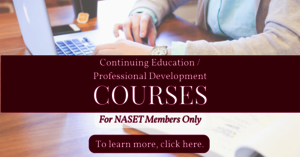 ---
Universal Free Lunch is Ending in Schools. This Plan Could Bring it Back for Some N.J. Kids
For the last two years, any student — regardless of their family's income level — has been able to receive a free school lunch, if their district opted into the National School Lunch Program. The federal government waived its rules at the start of the pandemic to help ease the financial burden on families and ensure kids would not go hungry as COVID swept across the nation. But that stretch of free meals is coming to an end. The federal government's free lunch waivers are set to expire June 30, after Congress failed extend them. This summer and during the next school year, schools will return to offering free school lunch to only low-income students who qualify for the program based on their family income. But in New Jersey, legislators are working on a bill that would expand free breakfast and lunch for many students from low-income and middle-class families even as the federal funding vanishes. Read More
FDA Approves ASD Diagnostic Tool
Digital health company EarliTec Diagnostics Inc. announced it has received FDA clearance for its evaluation tool to diagnose autism spectrum disorder in children aged 16 to 30 months. According to a press release from EarliTec, EarliPoint Evaluation was granted clearance based on positive results from two studies, a clinical trial as well as a repeatability and reproducibility study, in which more than 500 individuals were enrolled. Clinical data demonstrated the tool "safely, consistently and effectively" delivered an ASD diagnosis and measured a child's level of social disability and cognitive ability. Read More
Ways to Make Autism Research More Diverse and Inclusive
In 2010, psychologists Joseph Henrich, Steven Heine and Ara Norenzayan famously noted that most participants in behavioral studies are 'WEIRD': They hail from Western, Educated, Industrialized, Rich and Democratic societies. More than a decade later, this is still a huge problem in autism research— at least if we want our findings to apply to the full range of people within the autism community. To address the lack of diversity and inclusion in autism research, in 2020 my colleagues and I formed the U21 Autism Research Network, a collaboration among seven research groups around the world. Last year, we hosted an international panel discussion with autistic people and autism researchers, who highlighted ways to improve diversity and inclusion in the field. There were several top takeaways from that meeting. Read More
AI Detects Autism Speech Patterns Across Different Languages
A new study led by Northwestern University researchers used machine learning — a branch of artificial intelligence — to identify speech patterns in children with autism that were consistent between English and Cantonese, suggesting that features of speech might be a useful tool for diagnosing the condition. Undertaken with collaborators in Hong Kong, the study yielded insights that could help scientists distinguish between genetic and environmental factors shaping the communication abilities of people with autism, potentially helping them learn more about the origin of the condition and develop new therapies. Children with autism often talk more slowly than typically developing children, and exhibit other differences in pitch, intonation and rhythm. But those differences (called "prosodic differences'' by researchers) have been surprisingly difficult to characterize in a consistent, objective way, and their origins have remained unclear for decades. Read More
---

---
TRIVIA QUESTION OF THE WEEK
Congratulations to: Miranda Marrott, Nancy Brennan, Sara Zemler, Amy Donnelly, Margaret Kullenberg, Rebekah Budziszewski, Karen Frantz-Fry, Katrina Snider, Joanna Blau, Catherine Cardenas, Patsy Ray, Cynthia Turcotte, Helma Wardenaar, Lauro Esquilona, and Diane Campbell-Mitchell who all knew the answer to last week's trivia question:
In people with this inherited disorder, phenylalanine builds up in the blood and then crosses into the brain, where it is toxic and causes damage. The reason people with the disorder can't break down phenylalanine is that they have a problem with an enzyme called phenylalanine hydroxylase. PAH breaks down phenylalanine into another amino acid called tyrosine. Since phenylalanine is found in many foods, such as chicken, meat, eggs, dairy, nuts, grains, and legumes, the main way to treat it is to eat a special diet that limits foods containing phenylalanine. What is the name (or 3 letter abbreviation) for this disorder?
Answer: Phenylketonuria (PKU)
This week's trivia question: The prevalence of this disorder in the worldwide pediatric population has been stable over the past 30 years except in the United States, where cases have increased. According to a 2016 parent survey, approximately 6.1 million US children (9.4%) had received a diagnosis of this disorder. Worldwide, the disorder is the third most common mental health disorder, following depression and anxiety. Overall, girls (5.6%) are less likely to be diagnosed with this disorder than boys (12.9%). What is the disorder?
If you know the answer to this week's trivia questions, email it to us at contactus@naset.org by June 28, 2022. If you are correct, you will be acknowledged in next week's NASET's Week in Review
---
4 Reasons Adults Give Up on ADHD Medication: Solving Nonadherence and Treatment Inconsistency
ADHD medications work dramatically well. Still, medication nonadherence is a serious – and often unnoticed – problem among adult patients, regardless of age or prescription. According to a recent study, fewer than half of adult patients could be considered "consistently medicated" for attention deficit hyperactivity disorder (ADHD), based on prescription renewal records. Medication nonadherence often happens when patients misunderstand the nature of ADHD itself and how medications help, and/or when clinicians make incorrect dosing decisions and harbor negative attitudes around medication. No matter the reason, prescribers must understand and address the following barriers to ADHD medication adherence to provide the best care possible for patients and improve long-term outcomes. Read More
Pioneer Students Kick Off Their Summer with Camp Explore for Students with Developmental Disabilities
The Pioneer School held the first week of its annual, free camp with crafts and sensory-based play. The eight-day camp is called Camp Explore and is Pioneer's first camp of the summer. It is geared toward Pioneer students with developmental disabilities who cannot be in the heat for long periods of time. The activities are in line with traditional camp projects, but foster skills like social, fine motor, sensory, gross motor and language development. Students were transported to different eras of time each day with Viking and dinosaur-themed activities. Thursday's theme was pirates and students created pirate chests and matching eye patches. Taking place at the Pioneer School, the children have access to the school therapist, an accessible playground and a sensory room for ideal breaks. Read More
Online Inquiry: How and Where Your Students Say They are Learning Best
Plenty of surveys have asked parents, teachers and pundits if they prefer remote learning or in-person instruction, but what do students think? Virtual learning has been far less common over the last several months than it was even a year ago when entire districts remained remote and others operated on alternating hybrid schedules. Eight in 10 teens—ages 13 to 17—say they attended school fully in person over the previous month and that's how a majority of students like it, according to a new Pew Research Center survey that was conducted April 14-May 4. (Just 11% of students reported learning in a hybrid format and 8% were fully online, the survey also found.) About two-thirds of students want to be in-person all the time when the pandemic ends while 18% favor a combination of face-to-face and remote instruction. Only 9% would prefer being fully online. Read More
Research from Australia: What LGBTQ+ people with Intellectual Disabilities Want Everyone to Know
They are a group often overlooked, described as "invisible," or perhaps assumed not to exist at all. There is no reliable data that captures the number of LGBTQ+ Australians with intellectual disability. But in 2020, Australia's largest national survey on the health and well-being of LGBTQ+ people found more than one-third (38.5%) of the 6,835 respondents had a disability or long-term health condition. People with intellectual disability face additional barriers to access and participation in community, which means their voices are often missing from LGBTQ+ events, in government consultations, and in disability spaces. Read More
---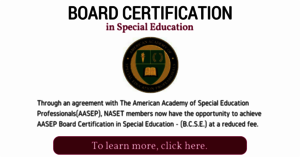 ---
Lehigh University Special Education Law Symposium
Lehigh University's virtual Special Education Law Symposium returns from June 19-24. Sessions recorded for later viewing. Twenty-eight experienced special education attorneys from across the country will present eight new "hot topics" from the very latest case law: dyslexia legal update, stay put permutations, liability for abuse of students with disabilities, navigating compensatory services and compensatory education, settlement strategies, and more with a focus upon COVID-19 implications. Legally Basic and Legally Experienced tracks. The Section 504 Coordinators Institute is an overlapping, but separable two-day (June 23-24) component intended for school district Section 504 coordinators and others interested in this increasingly important anti-discrimination statute. Dr. Perry Zirkel (PA) and Jose Martin (TX) will respectively offer (a) an in-depth comparison of Section 504 and the IDEA and (b) legal nuances for IDEA-eligible students who also present unique Section 504 factors. Kathleen Sullivan (CO) and Judith Nedell (CT) offer a full day of practical solutions to basic and thorny 504 challenges. Week-long and per day symposium options available. Balance of school and parent viewpoints. For more information, see go.lehigh.edu/spedlaw, or call (610) 758-5557. Read More
---
How to Help Ukrainian Children with Disabilities Who Were Left Behind During War
More than 11 million people have fled Ukraine as a result of Russia's invasion. But many of the most vulnerable — mentally and physically disabled children — have been left behind. The Vilshany Orphanage, located in southwestern Ukraine, is home for over 200 Ukrainian children who have physical and intellectual disabilities. Most orphans in Ukraine have parents, but have been abandoned — some have been at Vilshany for decades without a single visitor. While it might seem heartless to leave a child behind, families often feel like they have no choice. "Without any form of support to families to help them keep a child with a disability, it is almost impossible for families to stay together," Eric Rosenthal, founder and executive director of Disability Rights International (DRI), told TODAY Parents. "Mothers or fathers often have to give up a job to stay home with a child. That child is often denied basic health care and is not allowed to go to school. Read More
Some Oregon Children with Disabilities Being Denied Access to Summer Learning, Classroom Hours Owed
State Sen. Sara Gelser Blouin, D-Corvallis, had experienced what she calls a "bad education day" before she showed up to a June 2 legislative education committee. A parent in her district had gone to Facebook to share that their middle school would no longer provide her child with a disability class time after third period for the rest of the school year due to staffing issues. That was a potential violation of the Individuals with Disabilities Education Act and someone tagged Gelser Blouin in the comments, suggesting she could help. Later that day, the senator met with the student, the parents and school leaders. "And then later that day, I got another notice about kids not getting adequate access to programs this summer. I feel like I've been working on this for a decade," she said. "I'm at a loss of what to do." Read More
Autism and ADHD: Overlaps and Differences
Kim attempted to open the door to her algebra class only to drop half of what was in her hands. Frustrated, she picked up her belongings, pushed her glasses back to her forehead, and tried again. School was a place where she could pour herself into her studies. She liked that, but she wished she didn't have to go from place to place making conversation with people and trying to make sure all her books were the correct match for whichever class she was attending. Her autism made her day complicated enough, sometimes she wondered though, could there be something else at play? When she talked to her mom about it, her mom said, "I wonder if you might have autism and ADHD.""At the same time?" Kim inquired. Read More

---
JOB POSTINGS
* Special Education Teacher - Watertown, NY - Responsible for the supervision of all other staff in the classroom. Ensures that the appropriate staff/child ratio for the classroom is maintained at all times. Support the contribution of parent involvement and to assist in the implementation of this in all aspects of the educational program. Provide homebound services as requested by supervisor as schedule permits. To learn more- Click here
* [2022-2023] Middle School Learning Specialist - Reporting to the Academic Dean, the Learning Specialist will be responsible for providing tailored support to students with special education needs, through integrated co-teaching, in small group settings, or a combination of both. This is an exciting opportunity for a seasoned educator who is passionate about ensuring all students succeed and thrive in school. To learn more- Click here
* [2022-2023] High School Learning Specialist - Reporting to the Academic Dean, the High School Learning Specialist will be responsible for building meaningful relationships with students, implementing a Common Core-aligned curriculum, and working with their grade team to analyze data to drive instruction. This is an exciting opportunity for an educator who is passionate about improving student outcomes by leading excellent instruction and building a positive school culture. To learn more- Click here
* Special Education Teacher and Paraprofessional Positions – District Wide - The purpose of these positions is to help each student learn subject matter and skills that will contribute to his/her development as a mature, capable, and responsible adult. Provide a positive, healthy, and safe environment in which the student can achieve his/her maximum potential. To learn more- Click here
* Chief of Adult Services, Aspire Living & Learning - Reporting to the Chief Executive Officer, the Chief of Adult Services will serve on the eight-person Executive team that provides leadership across the entire organization. In this capacity, the CAS will play an integral role in informing, creating, and executing the strategic direction of Aspire. The CAS will directly manage five staff members, four of whom oversee program operations in an Aspire state (CT, MA, MD, NH) and one of whom oversees facilities. To learn more- Click here
* Special Education Teacher (Sign on Bonus) - The Special Education Teacher works closely with all members of the dedicated, inter-disciplinary therapeutic team supporting the students and classroom. Teachers also collaborate with parents and guardians to ensure the greatest wrap around services, school -to-home communications, and understanding of the student. Collaboration with our partnering school districts is also essential. To learn more- Click here
* Physical Education Teacher (Sign on Bonus) - The Physical Education Teacher works closely with all members of the dedicated, inter-disciplinary therapeutic team supporting the students and classroom. This teacher also collaborates with parents and guardians to ensure the greatest wrap around services, school -to-home communications, and understanding of the student. Collaboration with our partnering school districts is also essential. To learn more- Click here
* Teacher's Aide I (Sign on Bonus) - The purpose of this position is to provide support and performs duties as assigned under the direct supervision of the classroom teacher(s) and by the general direction of the Principal or Assistant Principal. To learn more- Click here
*Special Education Teacher - The Special Education Teacher will teach at one of our Network campuses. The Special Education Teacher will be responsible for planning lessons and curricula, administering assessments, collecting and analyzing data, and relentlessly supporting students to achieve academic excellence. To learn more- Click here
* Special Education Teacher - Guides the learning process toward the achievement of IEP goals, establishes clear objectives for all lessons, units, and projects, and is able to communicate effectively with students, staff, and parents as supervised by the building principal. To learn more- Click here
* Special Ed Intellectual Disabilities Teacher, ES, MS, HS - Provides and is accountable for the planning, assessment, instruction, communication, human relations, safety, and management of a classroom or assigned instructional setting. Supports FCPS mission to "inspire, enable, and empower students to meet high academic standards, lead ethical lives, and demonstrate responsible citizenship." To learn more- Click here
* Special Ed Learning Disabilities Teacher, ES, MS, HS - Provides and is accountable for the planning, assessment, instruction, communication, human relations, safety, and management of a classroom or assigned instructional setting. Supports FCPS mission to "inspire, enable, and empower students to meet high academic standards, lead ethical lives, and demonstrate responsible citizenship." To learn more- Click here
* Special Ed Multiple Disabilities Teacher, ES, MS, HS - Provides and is accountable for the planning, assessment, instruction, communication, human relations, safety, and management of a classroom or assigned instructional setting. Supports FCPS mission to "inspire, enable, and empower students to meet high academic standards, lead ethical lives, and demonstrate responsible citizenship." To learn more- Click here
* Special Education Teacher - Autism - Responsible for planning, implementing, and evaluating instructional activities for special education students. Create a flexible class environment favorable to learning and personal growth; establish effective rapport with students; motivate students to develop skills, attitudes, and knowledge in accordance with each student's ability; and establish good relationships with parents and other staff members. To learn more- Click here
* Educational Specialist - Environmental Charter Schools is seeking a talented and dynamic Educational Specialist with a Moderate/Severe credential who is passionate about ensuring educational equity for students with exceptionalities. This position provides the opportunity to partner with special education and general education teachers across three campuses in order to prepare low-income students of color with exceptionalities for college success. To learn more- Click here
* Special Education Teacher - We are recruiting for three Special Education Teachers to serve Quest Academy Day Treatment Center in Longview, WA for the 2022-2023 school year. These positions are full time, 192 day contracts. To learn more- Click here
* The SEED Public Charter School of Washington DC: Multiple Positions - SEED DC is looking for its new cohort of intentional, proactive, and enthusiastic teachers in Washington, D.C. As a SEED DC teacher, you'll teach SEED DC's curriculum in dynamic, participation-oriented classes and cultivate a learning environment that supports and encourages students to develop and realize their academic potential. You'll also collaborate with other instructional staff, school personnel, and SEED DC's senior leadership team to help advance SEED's mission of supporting scholars to and through college completion. To learn more- Click here
If you are an Employer looking for excellent special education staff - Click here for more information
---
FOOD FOR THOUGHT
Be the reason someone smiles. Be the reason someone feels loved and believes in the goodness in people. Roy T. Bennett