Week in Review - July 9, 2021

---
NASET
WEEK IN REVIEW
National Association of Special Education Teachers
July 9, 2021 Vol 17 Issue #28
---

Dear NASET Members and Guests,
Welcome to NASET's WEEK in REVIEW. Here, we provide you with the latest publications fromNASET to read and or download, as well as some of the most interesting articles that have happened this week in the field of special education. We hope you enjoy this publication. Feel free to send us articles for this publication or let us know your thoughts about the WEEK in REVIEW at news@naset.org. Have a great weekend.

Sincerely,
---

---
WHATS NEW AT NASET
NASET's Parent Teacher Conference Handout
Education/Training Connections
Introduction
As part of a student's transition planning for life after high school, the student and the other members of his or her IEP team will probably consider the possibility of more education or training. In keeping with the options specifically mentioned in IDEA, the discussion of education/training after high school may focus on:
• postsecondary education at a college, university, or community college;
• vocational education to learn a trade or specific job skill; or
• continuing and adult education.
This resource page will connect IEP teams with organizations and articles that can help team members tackle the education/training question during transition planning.
---
CDC: Students of Color Still Got Less In-Person Instruction as School Buildings Reopened
This spring, schools steadily increased the amount of in-person instruction available to students, but new research from the Centers for Disease Control and Prevention (CDC) finds the return looked different for white students and students of color. "What we are seeing here is a movement generally into more in-person for all groups, but the increases for students of color tend to be from virtual to hybrid, and for white students, into full in-person," said Emily Oster, a Brown University researcher and lead author of the study. "The result is a widening of the full, in-person gap." Oster and her colleagues scoured school district websites, Facebook pages, and other public data every week from September 2020 to April 2021 to track changes in the kinds of instruction offered at some 1,200 districts in all 50 states and the District of Columbia, accounting for 46 percent of all K-12 public school students. Read More
https://www.edweek.org/leadership/cdc-students-of-color-still-got-less-in-person-instruction-as-school-buildings-reopened/2021/06
Building Student Agency by Collaborating on Learning Standards
Co-constructing units with students can be a daunting prospect for teachers. While many of us like to cultivate students' agency when it comes to their learning, a crowded curriculum can limit just how much say we can let them have. However, there is one way to honor the curriculum and empower students to take ownership: sharing yearlong curriculum expectations with students and asking them to choose their own standards for project-based learning (PBL) units. As I've seen firsthand, the result is powerful student-driven learning. Read More
https://www.edutopia.org/article/building-student-agency-collaborating-learning-standards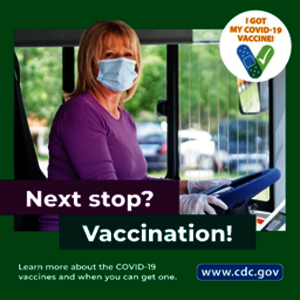 1 in 4 Parents Worries Their Young Child Isn't Reaching Milestones: Poll
As babies and toddlers grow, parents may feel excited about their little one learning to crawl, walk or talk. But these same milestones can also raise concerns when parents fear their child may not be developing normally. Nearly a quarter of parents -- 23% -- who participated in a new nationwide poll said they had worried that their child had developmental delays. Most reached out to health care providers (63%) or child care providers (24%) for advice, the poll found. But 18% turned to potentially faulty sources of information, including the internet, social media, family member or friend. "Nine in 10 felt either very confident or confident about knowing when their children should achieve most of their milestones, because sometimes we may have certain preconceived notions about that," said Dr. Gary Freed, co-director of the C.S. Mott Children's Hospital National Poll. "Sometimes confidence is a great thing, but I think it's always important if you have any doubts or any concerns that you check them out with a health care provider." Read More
https://consumer.healthday.com/6-28-1-in-4-parents-worry-young-children-are-behind-in-development-poll-2653489686.html
Drug May Curb 'Sluggish' Thinking in Some Adults with ADHD
People with ADHD often complain of feeling spacey, slow-moving and lethargic -- symptoms that don't on their face seem to jibe with hyperactivity. That's because these symptoms come from what appears to be a separate psychiatric disorder that often coincides with ADHD, called sluggish cognitive tempo (SCT). Now, a new clinical trial has shown that a stimulant drug long used to treat ADHD might help people who also may have SCT. Vyvanse (lisdexamfetamine) reduced symptoms of sluggish cognitive tempo by 30% in a small group of 38 adults with ADHD, researchers reported online June 29 in the Journal of Clinical Psychiatry. The drug also lowered ADHD symptoms by more than 40%. Read More
https://consumer.healthday.com/6-29-drug-may-curb-sluggish-thinking-in-some-adults-with-adhd-2653529494.html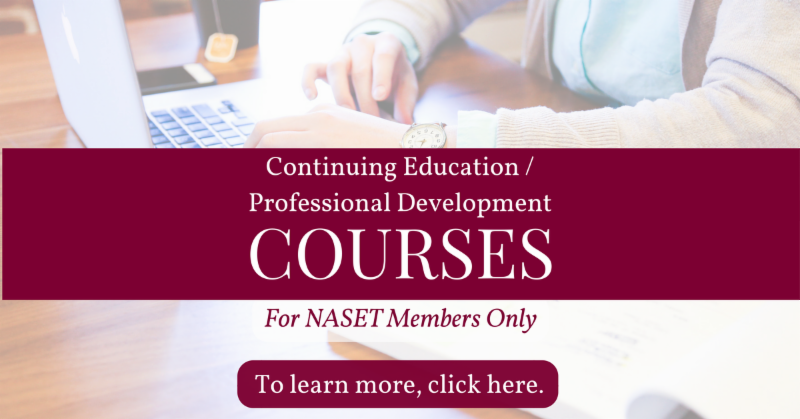 Mom Creates 'Smart Home' for Son with Developmental Disabilities
Living on your own isn't always guaranteed for people with developmental disabilities, but woman from Ohio is challenging those norms for her son. Cindy Hill, with help from the Cuyahoga County Board of Developmental Disabilities, new ways to retrofit her Shaker Heights home and make it safe for her son, Ben, who has autism. "There weren't the technologies, there weren't even computers when he was born. So, it was pretty hard to envision," she said. Technology—including appliances that shut off on their own, motion sensors, and new security systems—allowed Cindy to move out with peace of mind. She now lives in an apartment just two miles away, and Ben has been living alone for three months. Read More
https://www.ktvq.com/lifestyle/ohio-mom-creates-smart-home-for-son-with-developmental-disabilities
5 Ways to Help Students Focus on Learning Rather Than Grades
My middle and high school students eagerly walk into class with their homework fully completed, ready to ask follow-up questions. They have no desire to earn a grade for this work. They did it for the sake of learning... and then I wake up from this lovely dream. The reality is they check their grades online constantly. They ask questions like: How many points off if I forgot units? How much will you take off for spelling? What can I do to get my average up to an A? After decades of this reality in my math classes, I began to reflect on how my behavior contributed to the grades-obsessed culture. I am embarrassed to admit that I used to praise students based on their grades rather than their effort and improvement. Conferences with parents generally focused on number grades rather than student learning. Read More
https://www.edutopia.org/article/5-ways-help-students-focus-learning-rather-grades
The Pandemic is Making a Vicious Cycle Even Worse for Low-Income Students
Inequality has worsened across the board during the pandemic. That has proven particularly true for low-income students. Already disadvantaged to start, many remote students in lower-income households had to worry about stable internet connections, available devices to log into school sessions, and getting personalized attention and help with homework or difficult subjects. The negative effects of the pandemic are boosting an already vicious circle: students from low income homes tend to have access to fewer educational enrichment opportunities and are more likely to go to schools that are historically under-funded. "The pandemic has exacerbated well-documented opportunity gaps that put low-income students at a disadvantage relative to their better-off peers," Emma Garcia and Elaine Weiss from the Economic Policy Institute wrote in September. Read More
https://edition.cnn.com/2021/06/29/economy/pandemic-inequality-children-education/
New Training Helps Police Officers in Situations with People on the Autism Spectrum
Officers in training practice their shooting skills but they will soon have a new tool in their arsenal. The West Virginia State Police Academy now requires specific training on how to handle people on the autism spectrum. F/Sgt. Kenneth Murray is the Deputy Director of Training and helped supervise the first course. "Training officers on how to recognize those on the autism spectrum gives them that split second and refer to their training giving themselves time and distance to de-escalate the situation and handle it appropriately," said Murray. This was all made possible after Senate Bill 634 which passed in West Virginia. It requires all officers graduating from the police academy to take the four-hour training course. Read More
https://www.wsaz.com/2021/06/30/new-training-helps-officers-situations-with-people-autism-spectrum/
Federal Office Drops Investigation of Indiana Special Education Services
Six months after launching an investigation into whether Indiana provided appropriate special education services during the pandemic, federal investigators have dismissed the case. The U.S. Department of Education's Office for Civil Rights opened the investigation in early January after receiving multiple complaints that Indiana's virtual learning plans did not support students with disabilities. Many complaints indicated Indiana schools failed to provide virtual schooling that included the types of measures it normally offers in special education, such as adding breaks in the school day, reading quizzes aloud, or providing therapies or interventions. Read More
https://in.chalkbeat.org/2021/6/29/22555970/indiana-special-education-federal-investigation-dropped
---
TRIVIA QUESTION OF THE WEEK
This week's trivia question: In most states, a child may be classified as having an intellectual disability when a comprehensive evaluation indicates deficits in both intellectual functioning and one other area. What is the other area? (Hint-IDEA definition of intellectual disability, "Significantly subaverage general intellectual functioning, existing concurrently with deficits in _____")
If you know the answer to this week's trivia questions, email it to us at contactus@naset.org by July 12, 2021 . If you are correct, you will be acknowledged in next week's NASET's Week in Review
---

Micro Lessons: What They Are and How They Can Combat Learning Loss
Micro lessons seem like a simple educational concept: Targeted lessons for students based on their knowledge of the subject matter rather than grade or age. "It sounds very obvious, but it almost never happens in education," says Noam Angrist executive director and co-founder of Young love, a Botswana based organization that implements evidence-based health and education policies in Eastern and Southern Africa. Micro lessons, often called teaching at grade level or differentiated learning, can help students who have fallen behind catch up rather than continue to fall further behind. Read More
https://www.techlearning.com/news/micro-lessons-what-they-are-and-how-they-can-combat-learning-loss
How to Build Emotional Supports for Teachers
In 2013, the State of America's Schools Report found that teaching is one of the most stressful occupations in the United States, tied only with nursing. This research was published eight years ago, before a global pandemic upended the education system and sent an entire generation of students home to learn virtually. Today, after a year of remote learning, teacher morale has plummeted, stress continues to be the primary contributor to teachers' departures from the classroom, and there is widespread concern about teachers leaving the profession for good. At the same time, we are facing a mental health crisis among young Americans, as mental health–related emergency room visits for young children increased significantly last year. Students returning to classrooms this spring are carrying the weight of new stressors, anxieties, and, in some cases, trauma that will require more attention, empathy, and emotional investment from teachers than ever before. Read More
https://www.edutopia.org/article/how-build-emotional-supports-teachers
Parents of Children with Disabilities Struggle to Find Inclusive Classrooms
Henry Sandy is 10, and has Down syndrome. While that diagnosis is classified as an "intellectual disability," triggering special services in his Salt Lake City school district, he loves his neighborhood school, where he is treated just like everyone else. As of now, he can walk to Bonneville Elementary with his brother and sister every day. But treating kids with disabilities just like everyone else, while providing them the services to which they are entitled, is a struggle for some public school districts. Amanda Sandy, Henry's mom, has been battling with the Salt Lake School City District, which wants Henry placed at a specialized school just for children with disabilities, a 20-mile bus ride away from his friends and community. Read More
https://kutv.com/news/beyond-the-books/parents-of-disabled-kids-struggle-to-find-inclusive-classrooms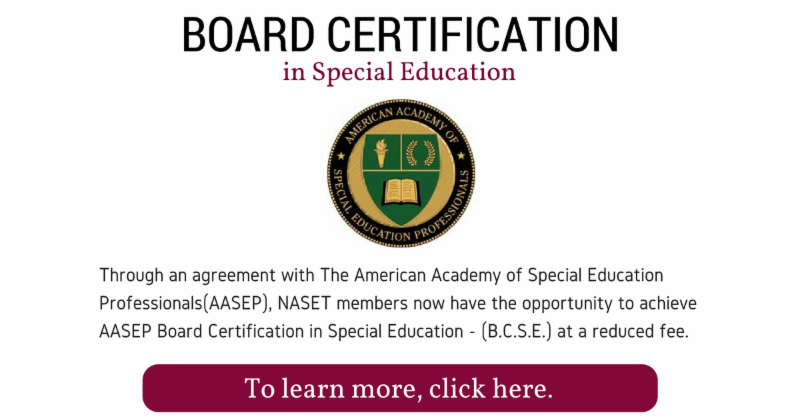 How HyperDocs Can Make Schoolwork More Student Friendly
Are you looking for a more effective way to incorporate Universal Design for Learning (UDL) into your lessons? Over the past year of remote instruction and learning, I've modified how I manage the asynchronous aspects of teaching by creating a one-stop shop using Hyperdocs—digital documents that include hyperlinked interactivities that students use to navigate a lesson or project. HyperDocs made it easy to integrate UDL, and I was able to create opportunities for voice and choice as well as accessibility, which certified that all my students could access the class material in ways that met their needs. Rather than posting articles, assignments, and discussions in our learning management system (LMS) where activities end up under different tabs, menu bars, and threads, which were often hard for students to locate, I created one HyperDoc, which students completed prior to each class session, so that all of the activities would be in one place. I encouraged the students to work on the HyperDocs at their own pace and take breaks often. Read More
https://www.edutopia.org/article/how-hyperdocs-can-make-schoolwork-more-student-friendly
Managing Attention Deficit Disorder by Training the Brain
Scientists explored a technique called 'neurofeedback,' which enables ADHD patients to train their attention, based on instant feedback from the level of their brain activity. The team of neuroscientists found that not only did the training have a positive effect on patients' concentration abilities, but also that the attention improvement was closely linked to an enhanced response from the brain -- the P3 wave -- which is known to reflect integration of information in the brain. Attention Deficit Hyperactivity Disorder (ADHD) affects about 7% of children, with a two out of three chance of persisting into adulthood. This neurodevelopmental disorder is characterized by concentration difficulties, increased distractibility, impulsivity and hyperactivity. Read More
https://www.sciencedaily.com/releases/2021/06/210629120746.htm
Evidence Against Physically Punishing Kids is Clear, Researchers Say
A conclusive narrative review has found physical punishment of children is not effective in preventing child behavior problems or promoting positive outcomes and instead predicts increases in behavior problems and other poor outcomes over time. The study by an international group of scientists including a researcher from The University of Texas at Austin was published today in The Lancet. Caregivers in many parts of the world use physical punishment as a response to children's perceived misbehavior: 63% of children between the ages of 2 and 4 worldwide -- approximately 250 million children -- are regularly subjected to physical punishment by caregivers. Sixty-two countries have banned the practice, which is increasingly seen as a form of violence.
https://www.sciencedaily.com/releases/2021/06/210629101233.htm
---
JOB POSTINGS
* Special Education Teacher - This is a full-time, ten-month position to provide general classroom instruction for students with Autistic Spectrum Disorders, serious Emotional Disturbance or Development Delays. As a Special Education Teacher, you will play an integral role in the success of our students while overseeing the classroom team and dynamics. To learn more - Click here
* ESE Teacher K-12 - Morning Star School is looking for a full-time K-12 Special Education teacher. Our student population consists of students with specific learning difference (SLD), high functioning autism, ADD/ADHD, sensory disorder, anxiety, and some lower cognitive ability students. We offer 12:1 student/teacher ratio for class sizes and average about 140 students K-12. To learn more - Click here
* National, Virtual Special Education Teacher - Stride K12 is looking for Special Education Teachers to join our talented group of passionate education professionals. Special Education Teacher provide instruction, support and guidance, manage the learning process, and focus on students' individual needs as defined by each student's IEP. To learn more -Click here
* Emotional Disabilities Teacher Wanted (SPED) - Teachers To Go is looking for two highly motivated and skilled Special Education Teachers to fill two full-time emotional support classroom teacher positions at a special needs private school in Philadelphia. Positions are open for grades 1-3 or 6-9 or 9-12 (your choice) for the 21/22 school year. To learn more - Click here
* Autism Program Coordinator - Hammitt Schools - The Autism Program Coordinator works collaboratively with the school staff to ensure development and implementation of best practice social/behavioral, communication, and instructional strategies within the Challenges classrooms. Serves as a clinical leader in developing instructional and behavioral interventions in classrooms. To learn more - Click here.
* 21-22 Middle School Special Education Teacher 5-8 - We know that talented, committed, culturally competent teachers and leaders have the power to amplify our children's potential by creating a school experience that affirms, values, and challenges them each day. We seek to create a professional environment full of joy, candor, care and respect where excellent educators can make a long-term home. To learn more - Click here
* Learning Disabilities Teacher, ES/MS/HS - Provides and is accountable for the planning, assessment, instruction, communication, human relations, safety, and management of a classroom or assigned instructional setting. Supports FCPS mission to "inspire, enable, and empower students to meet high academic standards, lead ethical lives, and demonstrate responsible citizenship." To learn more - Click here
* Emotional Disabilities Teacher, MS/HS - Provides and is accountable for the planning, assessment, instruction, communication, human relations, safety, and management of a classroom or assigned instructional setting. Supports FCPS mission to "inspire, enable, and empower students to meet high academic standards, lead ethical lives, and demonstrate responsible citizenship". To learn more - Click here
* Multiple Disabilities Teacher, ES/MS/HS - Provides and is accountable for the planning, assessment, instruction, communication, human relations, safety, and management of a classroom or assigned instructional setting. Supports FCPS mission to "inspire, enable, and empower students to meet high academic standards, lead ethical lives, and demonstrate responsible citizenship." To learn more - Click here
* Special Education Teacher - Provides services to students with a range of moderate to severe disabilities ages three to 21 years of age. Leads the IEP team to develop data driven student learning and behavioral goals. Responsible for developing curriculum and program strategies consistent with the student's learning level and to continually assess student progress towards IEP goals. To learn more - Click here
* Special Education Teacher LBS 1 - The Sonia Shankman Orthogenic School (O-School) is a private independent school that provides educational and therapeutic services to youth ages 8-22. For more than a century the O-School has provided a culture of support, a safe haven, and a path to hope for students with mental health challenges, who are on the autism spectrum, or both. We provide a supportive, nurturing environment that provides each child with individualized treatment that allows them to reach their full potential. To learn more - Click here
* Special Needs Tutors - is seeking dynamic, state credentialed special needs teachers to tutor on our virtual platform teaching learners all over the world. This is a perfect second job to earn extra money from the safety of your own home. There is no minimum hourly requirement; all you need is a computer, reliable internet, a quiet space and willingness to teach. To learn more - Click here
* Director of the Vocational Independence Program - Direct and oversee the overall operations of the program including supervision of staff, budget, and administrative functions. Will also work with various departments on campus, outside agencies including school districts, advocacy and family organizations to recruit a cohort of students for the CMSV-VIP program each year. To learn more - Click here
* Learning Specialist - Kehillah Jewish High School is seeking a full-time experienced Learning Specialist to support students with learning needs through case management, collaboration and consultation with classroom teachers, and partnership with parents. The ideal candidate must be an expert in understanding the strengths of students with high-incidence disabilities and learning differences, and a proven practitioner in the implementation of research-based interventions and teaching learning strategies. To learn more - Click here
* Special Education Teacher - Willamette Education Service District is accepting applications for a full-time (40 hours per week) Special Education Teacher position; bilingual Spanish preferred. Successful candidate will work as a member of the School Improvement Services department and will follow a 225-day calendar. To learn more - Click here
* Director of Special Education - Reports directly to the Executive Director with responsibility for planning, directing, and coordinating the delivery of school-wide special education and related services in compliance with state regulations and federal laws. The Director of Special Education provides leadership and coordination to ensure the overall design and implementation of individualized educational programs and support services. To learn more - Click here
* High School Learning Specialist 20-21 and 21-22 - Opportunity Charter School (OCS) teachers are trained in cutting-edge, research-based methodology of evaluating students' academic strengths and challenges. To maximize each child's personal development, an individualized education plan is created that is tailored to his or her unique needs. Students receive differentiated instruction in every curricular area with the goal of expanding their higher cognitive thinking. To learn more - Click here
If you are an Employer looking for excellent special education staff - Click here for more information
---
FOOD FOR THOUGHT
You may have to fight a battle more than once to win it.
Margaret Thatcher