Week in Review - July 8, 2022

---
NASET
WEEK IN REVIEW
National Association of Special Education Teachers
July 8, 2022 Vol 18 Issue #27
---

---
Dear NASET Members and Guests,
Welcome to NASET's WEEK in REVIEW. Here, we provide you with the latest publications fromNASET to read and or download, as well as some of the most interesting articles that have happened this week in the field of special education. We hope you enjoy this publication. Feel free to send us articles for this publication or let us know your thoughts about the WEEK in REVIEW at news@naset.org. Have a great weekend.

Sincerely,
WHATS NEW AT NASET
NASET's RTI Roundtable Series
Revised IDEA Regulations Demand Competency in State-Supported Best Practices to Reasonably Attempt Sufficient Progress Towards Ambitious IEP Goals
Monica I. Floreani
Florida International University
This issue of NASET's RTI Roundtable was written by Monica I. Floreani. Expertise in state-supported evidence-based practices is needed for educators to ensure that sufficient progress toward ambitious Individualized Educational Plan (IEP) goals is reasonably attempted. Growing awareness that the need for better dissemination of policies that promote scientifically backed instructional methods and ensure equal access for students with disabilities, like Multi-Tier System of Supports (MTSS)/Response to Intervention (RtI), exists. Despite the progress achieved in special education law, too many teaching professionals are unfamiliar with current federal rights and civil protections in the Individuals with Disabilities Education Act (IDEA) meant to prevent denial of free and appropriate public education (FAPE). The emphasis on accountability and improved educational results for students with disabilities (SWD) requires competency in the IDEA's revised regulations. More than ever, teachers are vulnerable to scrutiny of service delivery and depend on quality professional training programs and guidance from school leadership with an appropriate scope in special education.
---
---
Dyslexia Could Hold Surprising Evolutionary Benefits, Research Reveals
A new study conducted by psychologists from the University of Cambridge on the characteristics of developmental dyslexia (DD) asserts that the neurological elements of DD could actually be advantageous under different circumstances. Dyslexia is a neurological condition that causes difficulty with learning language skills such as writing, reading, and spelling. World Federation of Neurology defines dyslexia as "a disorder in children who, despite conventional classroom experience, fail to attain the language skills of reading, writing, and spelling commensurate with their intellectual abilities," but it may be the right time to change our perspective on it. According to the study, people with dyslexia are specialized in exploring the unknown. In other words, brains that struggle to interpret written words quickly could find it easier to explore their environments for helpful hints to help them make better decisions. The research diverges from the previous research that pursued the traditional view of developmental dyslexia as a disadvantage. Read More
Michigan Budget to Boost Special Education, Teacher Recruitment and Mental Health
Michigan legislative leaders agreed to hundreds of millions of dollars in new special education funding as part of a budget deal reached on Thursday, tapping a historic state budget surplus to address a longtime complaint from schools across the state. Teacher recruitment, school security, mental health and the teacher pension system would also get significant new support under the budget, which was expected to be approved by the GOP-led Legislature and Gov. Gretchen Whitmer, who released a joint statement with legislative leaders Thursday night. Negotiations were held privately, but details of the deal circulated in Lansing on Thursday. Lawmakers were expected to vote late Thursday night. The $19 billion school aid budget is a 12% increase over last year's budget, though smaller than the $21.7 billion budget passed in the first year of the pandemic. Read More
DNA May Hold Clues to Oxytocin Levels in People with Autism
Sequence variants in multiple autism-linked genes show associations with blood oxytocin levels in autistic people, according to an unpublished study. Though the study is too small to fully decode those relationships, understanding them could eventually help to identify autistic people who are likely to benefit from treatment with the hormone and to enrich future clinical trials with such responders, the investigators say. The team behind the preprint set out to explain why an oxytocin nasal spray had failed to improve social behaviors in children and teenagers with autism in a high-profile phase 3 trial they published last year. Read More
Allergic Disorders in Early Childhood Associated with Risks for ADHD, Autism
Allergic disorders in early childhood significantly increase the risks for ADHD and, to a lesser extent, autism spectrum disorder, according to a study published in Pediatric Allergy and Immunology. Treating these allergic disorders early and effectively could reduce the development of these neurobehavioral disorders, Shay Nemet, MD, of the allergy and immunology clinic and Neve Or HIV Institute at Kaplan Medical Center in Rehovot, Israel, and colleagues wrote. The retrospective study examined data from 119,874 male and 114,323 female patients aged 18 years and younger treated by Clalit Health Services in Israel 2000 and 2018. The mean follow-up period for all enrolled patients was 11 ± 6 years (range, 2-18 years). Read More
---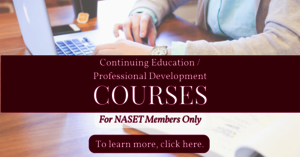 ---
Youngest Children within Their School Year are More Likely to be Treated for ADHD
New research involving experts from the University of Nottingham shows that children younger than their classmates within a school year are more likely to be treated for Attention Deficit Hyperactivity Disorder (ADHD), suggesting immaturity may influence diagnosis. The study, which is published in BMC Public Health, looked at the association between age and ADHD, with experts linking health and education data from over 1 million children in Scotland and Wales. The study was led by experts at Swansea University and the University of Glasgow, along with colleagues from the University of Nottingham. Evidence suggests that worldwide, the prevalence of ADHD among school-age children is at around three to five percent, fairly uniform. However, there are large differences internationally in the rates of clinical diagnosis and treatment. Read More
Research Shows Severity of ADHD not Key Signifier of Academic Success
Research co-led by Te Herenga Waka—Victoria University of Wellington educational psychologist Dr. Kelly Carrasco shows the severity of ADHD (attention-deficit / hyperactivity disorder) symptoms isn't a key signifier of academic success for children with ADHD. Published in the Journal of Attention Disorders, the study included four sample sets of data, two of which were from clinically referred children in Aotearoa New Zealand, and two community samples of American children, recorded at Okinawa Institute of Science and Technology (OIST) in Japan. In total, data from 434 children was analyzed to ascertain the impact that their ADHD symptoms had on their academic success. "Ultimately, what we found is that ADHD symptom severity doesn't seem to be playing a significant impact in terms of academic knowledge for children with ADHD. Read More
President's Committee for People with Intellectual Disabilities Meeting — July 28
Initially established in 1966 by President Lyndon B. Johnson, the PCPID advises the President and the Secretary of Health and Human Services on a broad range of topics that impact people with intellectual disabilities, as well as the professional fields that support people with intellectual disabilities and their families. Its goal is to improve the quality of life experienced by people with intellectual disabilities by upholding their full citizenship rights, independence, self-determination, and lifelong participation in their communities. The President's Committee for People with Intellectual Disabilities (PCPID) will host a virtual meeting for its members to identify emerging topics to examine in the Committee's Report to the President. Read More
Schools are Spending Millions on New Virtual Tutoring. Is it Working?
Superintendent Scott Muri knew his students needed extra help with math and reading. But before he could launch a tutoring program, he needed tutors. This was no small challenge in a district that already faced a staff shortage. Shortly before the pandemic began, one in five classrooms didn't have a permanent teacher. "I didn't need just five or 10 tutors, I needed hundreds," said Muri, who leads Ector County schools, a district of some 32,000 students in West Texas. "Virtual was our only option." So, with federal COVID relief dollars in hand, Ector County joined many other U.S. school districts in an informal nationwide experiment. Could virtual tutoring be a credible replacement for in-person help? And could it fill gaps for students who, in a brutal irony, had lost ground when school was fully online? Read More
---

---
TRIVIA QUESTION OF THE WEEK
Congratulations to: Olivia Strozier, Cindi Maurice, Mary Baker-Hendy, Ro Samlal, Ahbra Sargent, Andrew Bailey, Marsha Swartz, Julie Westcott, Lauro Esquilona, Latorrya Buie, Katrina Snider, Karen Frantz-Fry, Joanna Blau, Kristen Harvey, Wendi Carroll, Cynthia Turcotte, Patsy Ray, Zenaida Lemus, and Kelly Tanzi who all knew the answer to last week's trivia question:
This inefficiency in the cognitive management systems of the brain affects a variety of neuropsychological processes such as planning, organization, strategizing, paying attention to and remembering details, and managing time and space. Although not a learning disability, different patterns of weakness in it are almost always seen in the learning profiles of individuals who have specific learning disabilities or ADHD. It is a process of higher brain activity that is involved in goal directed activities. and enables people to make decisions and direct attention to a range areas in order to be successful in in a more wholsitic goal. What is this set of mental skills (that include working memory, flexible thinking, and self-control) called?
Answer: EXECUTIVE FUNCTIONING
This week's trivia question: Three out of every four teens aren't getting enough of this activity, and this lack is even more pronounced among female students. But new research from the University of Georgia suggests improving a school's climate can increase this activity among adolescents. School environments play a critical role in helping children develop healthy behaviors, like creating healthy eating habits, said lead study author Janani R. Thapa. And the same goes for this activity. What activity are 75% of teens not getting enough of today?
If you know the answer to this week's trivia questions, email it to us at contactus@naset.org by July 12, 2022. If you are correct, you will be acknowledged in next week's NASET's Week in Review
---
Study: Head Start Provides Opportunities to Break Cycle of Poverty Across Generations
The federal Head Start program has contributed to multi-generational positive outcomes, including increases in education attainment and wages and decreases in teen pregnancy and criminal involvement, according to a study from the University of Notre Dame and Texas A&M University published this month in the Journal of Political Economy. The 122-page study said it is the first large-scale examination of the intergenerational effects of the 57-year-old Head Start program, created to improve the school readiness of preschool children from low-income families. Although this and previous research has highlighted the benefits of Head Start and other quality preschool programs, early childhood programs often lack racial and socioeconomic diversity in workforce, curriculum and students, said panelists in a Wednesday webinar hosted by The Hunt Institute, a nonprofit that works to improve education policy. Read More
Early Childhood Social and Emotional Development and the Impact of High-Quality Early Childhood Education
Social and emotional development and mental health are key issues related to all aspects of healthy development. While these areas are always critical, challenges and trauma exacerbated by the COVID-19 pandemic have shed an even brighter light on the gravity of integrating strong social and emotional development supports throughout early education. These components have significant impacts on children's healthy development across all areas, including academic success. There are more than 900,000 children from birth through age 6 in Georgia, and according to the Georgia Health Policy Center, 126,000 (14%) of those children may require mental health services. Georgia's Department of Early Care and Learning (DECAL) is leading an Infant and Early Childhood Mental Health (IECMH) Task Force to address this challenge. Read More
How Individuals with Autism Can Offer Special Skills to Your Business
Approximately two-thirds of individuals with autism are looking for a job. People with autism tend to have lower employment rates, and the pandemic has only exacerbated the issue. The unemployment rate for people with disabilities is almost twice the national average. "Today, more than 80% of autistic people are unemployed or are in a low-skill level role that doesn't fully leverage their talent," says David Friedman, Founder/CEO of AutonomyWorks. "High unemployment rates significantly impact these individuals' lives and usually result in inadequate financial resources and limited housing or educational options. These conditions force many autistic adults to rely on government programs or families for basic necessities. Beyond the economic costs, they damage their self-image and a sense of purpose." While not widely known, the autism community is an untapped resource of diverse talent. The real challenge is connecting the many skilled individuals with the proper role. Read More
Kansas City Schools Programs Help Teens with Disabilities Become Adults with Careers
At first, Ava Anderson's supervisor underestimated her. As an unpaid intern working in the distribution department at Children's Mercy Hospital through a program for students with disabilities, she initially received basic tasks such as sanitizing, packing totes, sweeping and checking expiration dates. But as she prepared to move on to a new rotation of her program, a coworker recognized her initiative and advocated for her to be hired. He thought she deserved consideration "because I don't just stand there and stare at him for things to do," Anderson said. After a rotation in the dining room wasn't a good fit — Anderson, who has autism, said there was too much going on and it made her anxious — she returned to distribution. Read More
---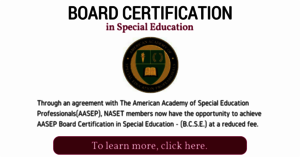 ---
Lehigh University Special Education Law Symposium
Lehigh University's virtual Special Education Law Symposium returns from June 19-24. Sessions recorded for later viewing. Twenty-eight experienced special education attorneys from across the country will present eight new "hot topics" from the very latest case law: dyslexia legal update, stay put permutations, liability for abuse of students with disabilities, navigating compensatory services and compensatory education, settlement strategies, and more with a focus upon COVID-19 implications. Legally Basic and Legally Experienced tracks. The Section 504 Coordinators Institute is an overlapping, but separable two-day (June 23-24) component intended for school district Section 504 coordinators and others interested in this increasingly important anti-discrimination statute. Dr. Perry Zirkel (PA) and Jose Martin (TX) will respectively offer (a) an in-depth comparison of Section 504 and the IDEA and (b) legal nuances for IDEA-eligible students who also present unique Section 504 factors. Kathleen Sullivan (CO) and Judith Nedell (CT) offer a full day of practical solutions to basic and thorny 504 challenges. Week-long and per day symposium options available. Balance of school and parent viewpoints. For more information, see go.lehigh.edu/spedlaw, or call (610) 758-5557. Read More
---
What Do Teachers Need to Know About Memory?
One of the most important aspects of learning that might be least understood is human memory. We are tasked with passing on skills and knowledge to students—it's the most important aspect of our job. Yet how many educators have earned degrees and teaching certificates without any mention of how memory works? How often is human memory a topic of a book study or professional development session? I earned my teaching degree 15 years ago and don't remember one session of any class on the topic. Any professional development I've received on the topic of memory has been rare, or I've had to seek it out on my own. I don't know of any teachers who don't want to do what's best for their students, and being able to produce instruction and a learning environment that are efficient and effective for learning requires knowledge of memory processes and a basic understanding of how to work within the constraints of human memory. So what do teachers need to know about memory? Read More
Seat Assignments Drive Friendships Among Elementary School Children
Most teachers focus on academic considerations when assigning seats. A new study is the first to show that these classroom seat assignments also have important implications for children's friendships and the enormous influence that teachers wield over the interpersonal lives of children. Friendships reflect classroom seat assignments. Students sitting next to or nearby one another were more likely to be friends with one another than students seated elsewhere in the classroom. Moreover, longitudinal analyses showed that classroom seating proximity was associated with the formation of new friendships. After seat assignments changed, students were more likely to become friends with newly near-seated classmates than with those who remained or became seated farther away. Read More
Role Identified for Key Gene in Developmental Disability Syndrome
A single gene that was previously found to be the driving force in a rare syndrome linked to epilepsy, autism and developmental disability has been identified as a linchpin in the formation of healthy neurons. Duke researchers say the gene, DDX3X, forms a cellular machine called a helicase, whose job it is to split open the hairpins and cul-de-sacs of RNA so that its code can be read by the protein-making machinery of the cell. This gene is carried on the X chromosome, so females have two copies of the gene and males have only one. "If you remove both copies of the gene in a female mouse, that results in a massive microcephaly where the brains are severely reduced in size," said Debra Silver, PhD, an associate professor of molecular genetics and microbiology in the Duke School of Medicine who led the research team. "But the removal of a single copy is probably more closely mimicking what's happening in human patients," Silver said. Read More
---

---
JOB POSTINGS
* Disability Support Specialist - The Disability Support Specialist position is located in Soldotna, Alaska. This position will coordinate access, accommodations, and academic support services for students who experience disabilities. To learn more- Click here
* Middle School Teacher: Grades 6-8 - Students are broken into small groups for math, reading, and written language. The team-teaching model requires good communication and professional collaboration skills to provide the best educational experience for our students. To learn more- Click here
* Special Education Teacher K-12 - To develop students' interest, abilities, talents and skills for education and understanding by implementing district approved curriculum; documenting teaching and student progress/activities/outcomes; developing lesson plans; modeling the necessary skills to performing assigned tasks; providing a safe and optimal learning environment; and providing feedback to students, parents and administration regarding student progress, expectations, goals, etc. To learn more- Click here
* High School Math Teacher - Gateway Academy is the first 6th-12th Grade Private Day School in the State of Arizona, specializing in a pure population of Exceptional students. We are seeking a unique Teacher to add to our team of Warriors. To learn more- Click here
* Special Education Teacher for Private New York Schools Program - Under general direction, is responsible for conducting educational classes for special education pre-school and school age students or Early Intervention, Universal Pre-Kindergarten (UPK) or Day Care programs in accordance with the needs of the students and in accordance with the regulations and requirements of the applicable governmental and other regulatory agencies. Acts as team leader of each student's team. The Teacher is a management and supervisory position. To learn more- Click here
* Special Education Teacher - Watertown, NY - Responsible for the supervision of all other staff in the classroom. Ensures that the appropriate staff/child ratio for the classroom is maintained at all times. Support the contribution of parent involvement and to assist in the implementation of this in all aspects of the educational program. Provide homebound services as requested by supervisor as schedule permits. To learn more- Click here
* [2022-2023] Middle School Learning Specialist - Reporting to the Academic Dean, the Learning Specialist will be responsible for providing tailored support to students with special education needs, through integrated co-teaching, in small group settings, or a combination of both. This is an exciting opportunity for a seasoned educator who is passionate about ensuring all students succeed and thrive in school. To learn more- Click here
* [2022-2023] High School Learning Specialist - Reporting to the Academic Dean, the High School Learning Specialist will be responsible for building meaningful relationships with students, implementing a Common Core-aligned curriculum, and working with their grade team to analyze data to drive instruction. This is an exciting opportunity for an educator who is passionate about improving student outcomes by leading excellent instruction and building a positive school culture. To learn more- Click here
* Special Education Teacher and Paraprofessional Positions – District Wide - The purpose of these positions is to help each student learn subject matter and skills that will contribute to his/her development as a mature, capable, and responsible adult. Provide a positive, healthy, and safe environment in which the student can achieve his/her maximum potential. To learn more- Click here
*Special Education Teacher - The Special Education Teacher will teach at one of our Network campuses. The Special Education Teacher will be responsible for planning lessons and curricula, administering assessments, collecting and analyzing data, and relentlessly supporting students to achieve academic excellence. To learn more- Click here
* Special Ed Intellectual Disabilities Teacher, ES, MS, HS - Provides and is accountable for the planning, assessment, instruction, communication, human relations, safety, and management of a classroom or assigned instructional setting. Supports FCPS mission to "inspire, enable, and empower students to meet high academic standards, lead ethical lives, and demonstrate responsible citizenship." To learn more- Click here
* Special Ed Learning Disabilities Teacher, ES, MS, HS - Provides and is accountable for the planning, assessment, instruction, communication, human relations, safety, and management of a classroom or assigned instructional setting. Supports FCPS mission to "inspire, enable, and empower students to meet high academic standards, lead ethical lives, and demonstrate responsible citizenship." To learn more- Click here
* Special Ed Multiple Disabilities Teacher, ES, MS, HS - Provides and is accountable for the planning, assessment, instruction, communication, human relations, safety, and management of a classroom or assigned instructional setting. Supports FCPS mission to "inspire, enable, and empower students to meet high academic standards, lead ethical lives, and demonstrate responsible citizenship." To learn more- Click here
* Special Education Teacher - Autism - Responsible for planning, implementing, and evaluating instructional activities for special education students. Create a flexible class environment favorable to learning and personal growth; establish effective rapport with students; motivate students to develop skills, attitudes, and knowledge in accordance with each student's ability; and establish good relationships with parents and other staff members. To learn more- Click here
If you are an Employer looking for excellent special education staff - Click here for more information
---
FOOD FOR THOUGHT
Summer afternoon—summer afternoon; to me those have always been the two most beautiful words in the English language. Henry James