Week in Review - July 7, 2023
NASET's WEEK IN REVIEW
July 7, 2023 | Vol 19 Issue #27
---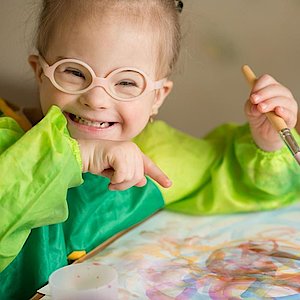 NASET Member!
Welcome to NASET's WEEK in REVIEW. Here, we provide you with the latest publications from NASET to read and or download, as well as some of the most interesting articles that have happened this week in the field of special education. We hope you enjoy this publication.
Feel free to send us articles for this publication or let us know your thoughts about the WEEK in REVIEW at news@naset.org.
Have a great weekend!
---
WHATS NEW AT NASET
NASET's Special Educator e-Journal
July 2023
Table of Contents
Special Education Legal Alert. By Perry A. Zirkel
Buzz from the Hub
Statement from U.S. Secretary of Education Miguel Cardona on Recent Long-Term Trend Assessment for 13-Year-Olds
U.S. Department of Education and Civic Nation Launch Nationwide Campaign to Help Students and Families Cut Costs and Access Affordable High-Speed Internet
U.S. Departments of Education and Justice Release Resource on Confronting Racial Discrimination in Student Discipline
Guide to Helping Children Cope After a Traumatic Event
Supporting the Whole Child through Trauma-Informed Practice
Acknowledgements
---

NASET's Board Certification in IEP Development (BCIEP)
---
Top Stories of the Week
Language Exposure Shapes Young Brains
Infant Visual Preference for Mother's Face Predicts Emotional Resilience
Elucidating the Role of the Gut-Brain-Axis in Autism
Why Are Schools Comfortable Accepting Failure for Students with Disabilities?
Communicating With Confidence After Autism Diagnosis
Mass. Adjusts Licensing Rules Amid Special Education Teacher Shortage
Some Dutch People Seeking Euthanasia Cite Autism or Intellectual Disabilities, Researchers Say
Helping Students Learn How Best to Read on Digital Devices
---
---
TRIVIA QUESTION OF THE WEEK

Congratulations to:
Sandra Juntunen, Lois Beckford, Saisha Khanna, Diane Campbell-Mitchell, Cindi Maurice, Karen Frantz-Fry, Patsy Ray, Jenifer Ericson, Rebekah Budziszews, and Lauro Esquilona III, who all knew the answer to last week's trivia question:
Recent research and polling of students by Gallup and the Walton Family Foundation asked fifth through twelfth graders to assess their school's quality in multiple categories, including teaching, effectiveness in preparing them for the future and mental health support. According to the final report, what overall grade (on average) did US students give their schools? (A+, A, A-, B+, B, B-, C+, C, C-, D+, D, D-, or F)
Answer: B-
This week's trivia question:
Who said, "Your success and happiness lies in you. Resolve to keep happy, and your joy and you shall form an invincible host against difficulties."
If you know the answer to this week's trivia questions, email it to us at contactus@naset.org by July 10th, 2023. If you are correct, you will be acknowledged in next week's NASET's Week in Review
---
---
It's Only a Matter of Time Before A.I. Chatbots are Teaching in Primary Schools
Opportunity Grows in Brooklyn: How One High School Rebounded From COVID by Re-engaging Students & Restoring Teacher Morale
Small Ways Leaders Can Build Schools Where Everyone Feels Like They Belong
Report Suggests People with Disabilities are Disproportionately Affected by Extreme Heat
Even 'Safe' Pollution Levels Can Cause Changes in Child Brain Development: Study
Bias in Health Care: Study Highlights Discrimination Toward Children with Disabilities
The Power of a 45-Second Investment in Relationship Building
---
Exploratory Survey Study on Settlement of IDEA Legal Disputes
Simple, quick survey that takes less than 10 minutes. For attorneys, parent advocates, and other third-party neutrals who have participated in at least 8 settlements of IDEA disputes in the past 10 years. Please contact Annie Lockwood at (512) 922-2060 or avlockwood@gmail.com
---
Latest Job Listings on NASET
* Learning Specialist (Year-Round) - Gifted young artists from all over the world come to Interlochen Arts Academy to turn their passion and potential into a purposeful future. As their trusted faculty, we work side by side with our students to help them refine their talents and develop the skills they need to become creators of successful, fulfilling lives. Because this is where raw aptitude is refined, elevated, and maximized. To learn more- Click here
* Special Education Teacher - Functional Life Skills- Be part of a team that includes a full-time Occupational Therapist that provides required IEP services and is embedded in the program throughout the day to provide additional support to students, in-the-moment coaching, and support for carry-over skills. To learn more- Click here
* [2023-2024] High School Science Learning Specialist - Reporting to the Academic Dean, the High School Science Learning Specialist will be responsible for building meaningful relationships with students, implementing a Common Core-aligned curriculum, and working with their grade team to analyze data to drive instruction. This is an exciting opportunity for an educator who is passionate about improving student outcomes by leading excellent instruction and building a positive school culture. To learn more- Click here
* Special Education Teacher - Based at our South Pasadena campus, our exciting, collaborative, and multidisciplinary teaching team is seeking dedicated teachers to join our school team. In this 40-hour-per-week position, you'll have the chance to make a real difference in the lives of young learners while working alongside a supportive and collaborative team of professionals. Don't miss out on this exciting opportunity to grow your skills and contribute to a worthy organization– apply today! To learn more- Click here
* [2023-2024] Dean of Student Supports - Like all DREAM employees, the Dean of Student Supports should demonstrate a strong commitment to the mission and values of DREAM and have substantial expertise in all areas of responsibility. Candidates must also value DREAM's comprehensive approach to education and desire to make a lasting impact in underserved communities as part of a growing organization. To learn more- Click here
* Special Education Teacher (Sheppard Pratt School- Severna Park High School) - The Sheppard Pratt School - Severna Park High School, is a 10-month special education program, located in Anne Arundel County, Maryland, that provides educational services to students ages 14 to 21 with autism spectrum disorder and emotional disabilities. To learn more- Click here
* SPED/ DHH/ O&M/ Psych/OT/SLP/SLPA - CareStaff Partners is looking for Special Education Teachers, Deaf and hard of hearing teachers, Orientation and mobility specialists, school psychologists, Occupational therapists, Speech and language pathologists and assistants for contract assignments for the 2023/24 school year in Lakewood, WA! To learn more- Click here
* Special Education- Preschool, Preschool Autism (PAC), Visual Impairment Teacher - Provides and is accountable for the planning, assessment, instruction, communication, human relations, safety, and management of a classroom or assigned instructional setting. Supports FCPS mission to "inspire, enable, and empower students to meet high academic standards, lead ethical lives, and demonstrate responsible citizenship." To learn more- Click here
* Special Ed – Middle/High School ED/ID/LD/MD/Severe Disabilities Teacher - Provides and is accountable for the planning, assessment, instruction, communication, human relations, safety, and management of a classroom or assigned instructional setting. Supports FCPS mission to "inspire, enable, and empower students to meet high academic standards, lead ethical lives, and demonstrate responsible citizenship." To learn more- Click here
* Special Ed – Elementary School ED/ID/MD/Severe Disabilities Teacher - Provides and is accountable for the planning, assessment, instruction, communication, human relations, safety, and management of a classroom or assigned instructional setting. Supports FCPS mission to "inspire, enable, and empower students to meet high academic standards, lead ethical lives, and demonstrate responsible citizenship." To learn more- Click here
* Special Education Teacher (Phoenix, AZ) - Great Hearts Academies is committed to serving the students within our special education population in a manner that reflects and affirms their dignity and rightful participation within the larger student body. Through the use of consultation, resource, and inclusion models in a variety of academic environments, the Special Education team aims to provide support for students while working to ensure as much time as appropriate is spent within the general classroom. To learn more- Click here
* Special Education Teacher (San Antonio, TX) - At Great Hearts, our Special Education Teachers and Coordinators are integral members of our faculty, participating in all faculty-wide events and PD, while also bringing the specialized expertise that is necessary for the success of all our students. To learn more- Click here
* Special Education Teacher (Dallas/Ft. Worth, TX area) - Great Hearts Academies is a growing network of 43 public, open-enrollment, tuition-free schools in San Antonio (TX), Dallas/Ft. Worth (TX), Phoenix (AZ), and (opening in fall 2023) Baton Rouge (LA). We currently provide over 24,000 K-12 students with access to a high quality, classical liberal arts education, without the barriers that often come with private prep schools. To learn more- Click here
* Special Education Teacher (Sub-Acute Adolescent Care Unit / Hospital Setting) - Uphold all principles of confidentiality, Health Insurance Portability and Accountability Act (HIP AA), and patient care to the fullest extent. Adhere to all FDIHB policies and the professional and ethical behavior standards of the healthcare industry. Interact in an honest, trustworthy and dependable manner with patients, employees and vendors. To learn more- Click here
* Exceptional Education Teacher - *Sign on bonuses of $8,000* Hamilton County Schools, located in Chattanooga, TN, is building the best school district in Tennessee. We are committed to excellence for every student and are seeking outstanding teachers with the ability to inspire, engage, and who desire to make a difference in the lives of students. With nearly 80 schools located in urban, rural, and suburban communities, we are confident that you can find your place in Hamilton County. To learn more- Click here
* Special Education Teacher 2023-2024 SY - At Epic Special Education Staffing, you will have the opportunity to apply your unique expertise to school-based special education as your singular focus. We offer stimulating and rewarding careers in special education which provide an opportunity to make a difference in a child's life while enhancing your personal and career growth! To learn more- Click here
* Special Education Teacher 2023-2024 SY - If you're looking to leverage your expertise to make a real difference in special education- you belong at Epic Special Education Staffing. We Go All In…we are fully invested in everything we do. Whether it's work or play, we bring our strengths and passion to give our team and our partners 100%. To learn more- Click here
* Special Education Teacher 2023 2024 SY - Epic Special Education Staffing is partnering with an exceptional school district who is looking for several contract Special Education Teachers for the 2023-2024 school year. To learn more- Click here
* Special Education Teacher 2023-2024 SY - If you're looking to leverage your expertise to make a real difference in special education- you belong at Epic Special Education Staffing. We Go All In…we are fully invested in everything we do. Whether it's work or play, we bring our strengths and passion to give our team and our partners 100%. To learn more- Click here
---
FOOD FOR THOUGHT
To be trusted is a greater compliment than being loved.
Leo Tolstoy