Week in Review - July 29, 2022

---
NASET
WEEK IN REVIEW
National Association of Special Education Teachers
July 29, 2022 Vol 18 Issue #30
---

---
Dear NASET Members and Guests,
Welcome to NASET's WEEK in REVIEW. Here, we provide you with the latest publications fromNASET to read and or download, as well as some of the most interesting articles that have happened this week in the field of special education. We hope you enjoy this publication. Feel free to send us articles for this publication or let us know your thoughts about the WEEK in REVIEW at news@naset.org. Have a great weekend.

Sincerely,
WHATS NEW AT NASET
NASET's Discipline of Students in Special Education Series
New Guidance Helps Schools Support Students with Disabilities and Avoid Discriminatory Use of Discipline
This issue of NASET's Discipline in Special Education series focuses on new guidance released last month from the Department of Education's Office for Civil Rights (OCR) and Office of Special Education and Rehabilitative Services (OSERS). This guidance helps public elementary and secondary schools fulfill their responsibilities to meet the needs of students with disabilities and avoid the discriminatory use of student discipline. These newly released resources are the most comprehensive guidance on the civil rights of students with disabilities concerning student discipline and build on the Department's continued efforts to support students and schools through pandemic recovery. The new resources reflect the concern, particularly in light of the prevalence of student mental health issues associated with the pandemic, that some students with disabilities are not receiving the supports and services necessary to address their educational needs, including their disability-based behavior.
---
---
Accessibility Challenges Persist for Students with Dyslexia
Though tools including fonts designed with thicker lines and differing styles are said to help support dyslexic readers, their effectiveness is being called into question, according to Edutopia. Experts note while reading can reveal signs of dyslexia in a learner, the disability is not rooted in vision but in language processing. A study from 2017 examined the font OpenDyslexic and found it reduced reading speed and accuracy compared to the fonts Arial and Times New Roman. A later study looking at the font Dyslexie found similar results. While literacy and dyslexia experts suggest educators put thought into the consistency and legibility of fonts, they also recommend placing more effort and focus on engaging all five senses and using tools such as audiobooks, note-taking apps and text-to-speech software to help all young learners in their reading journey. Read More
Sleep Disturbances in Childhood May Predict Future Symptoms of Attention-Deficit/Hyperactivity Disorder
Parent-reported sleep disturbances predicted increased symptomology of attention-deficit/hyperactivity disorder (ADHD) in the future, according to study results published in the Journal of the American Academy of Child & Adolescent Psychiatry. A random set of French telephone numbers were called in 2008. A total of 1055 individuals with children aged 6-12 years consented to participate in this study. Participants underwent a structured interview about symptoms of ADHD and sleep disturbances of their child in 3 waves. Symptoms of ADHD were related with parent-reported sleep. Read More
How Our Brains Cope with Speaking More than One Language
I'm standing in line at my local bakery in Paris, apologizing to an incredibly confused shopkeeper. He's just asked how many pastries I would like, and completely inadvertently, I responded in Mandarin instead of French. I'm equally baffled: I'm a dominant English speaker, and haven't used Mandarin properly in years. And yet, here in this most Parisian of settings, it somehow decided to reassert itself. Multilinguals commonly juggle the languages they know with ease. But sometimes, accidental slip-ups can occur. And the science behind why this happens is revealing surprising insights into how our brains work. Research into how multilingual people juggle more than one language in their minds is complex and sometimes counterintuitive. Read More
Establishing a Culture of Mindfulness in Elementary School
With fewer Covid-19 restraints, teachers and students returned for the 2021–22 school year and worked to reestablish best practices and norms. At my school, staff members felt a building-wide need to review social skills, increase emotional support, and add mindfulness strategies into our weekly morning meeting practices. When we discussed our plans, a teacher shared that her children's school had "Wellness Wednesday" activities. This inspired us to shape our building goals similarly, and our own Wellness Wednesdays were established as an intentional day each week for the entire building to take a breath, find moments of mindfulness, slow down, reset, and recharge. Read More
---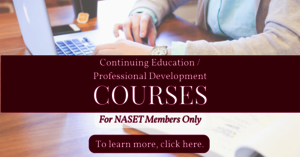 ---
Using Restorative Justice to Transform School Culture
In response to the individual and collective trauma that our students, teachers, and staff faced throughout the pandemic, I worked with my school to create a restorative justice program during the 2021–22 school year. Although conflicts sometimes manifest on the individual level, it was important that I wasn't simply bringing restorative practices into my individual classroom. Instead, to truly impact students' experiences in school, I knew we had to start working toward schoolwide restorative justice implementation. Here are some of my key takeaways from my experience as a middle school restorative justice coordinator. Because schools are reliant on compliance and rule following, restorative justice is often framed as a behavior and classroom management technique, which can lead to burnout and frustration among teachers. Read More
Breast Milk Tied to Better Outcomes for Preemies ?
Children born preterm are at heightened risk of lower academic achievement in math, reading, and other skills, and are also at greater risk for attention-deficit/hyperactivity disorder. But a new study suggests that an intervention in the first weeks and months of a preterm baby's life may buffer these effects. In research that followed preterm infants for seven years, investigators from Brigham and Women's Hospital together with collaborators at the South Australian Health and Medical Research Institute found that children who received greater quantities of maternal milk both during and after time in the neonatal intensive care unit had greater academic achievement, higher IQs, and reduced ADHD symptoms. The results were published this month in JAMA Network Open. Read More
Does Parental Involvement Matter for Children's Academic Achievement During School Closures?
During the COVID-19 pandemic, many children were unable to study in the classroom with teachers' supervision. A recent study in the British Journal of Educational Psychology reveals an important role for parental involvement in children's academic achievement during school closures. In the study of 229 primary school children in China and their parents, the quality of parental involvement as well as the extent of children's engagement in learning were linked to children's academic achievement during school closures. The findings suggested that the most important role in promoting children's academic achievement was parental support in facilitating children's autonomous learning. That is, parental involvement facilitated children's learning engagement, which subsequently improved children's academic achievement. Read More
'So Rudderless': A Couple's Quest for Autism Treatment for Their Son Hits Repeated Obstacles
When Sebastian Rios was a toddler, he hardly talked. "Don't worry," his pediatrician told Amparo and Victor Rios, Sebastian's parents. Kids who grow up in households in which both Spanish and English are spoken are sometimes slower to develop language skills, she said. Plus, Sebastian was developing well in other ways: When he was just 18 months old, for example, he could identify the magnetized letters of the alphabet on the refrigerator at their home in Bronxville, a short train ride north of New York City. But by the time Sebastian was a little over 2 years old, his skills weren't keeping up with those of other kids his age: He spoke only simple words, like "mama" and "dada," and had problems interacting with people, Amparo Rios said. He didn't know how to play with other kids and didn't care about showing people his toys or sharing them. He made eye contact less and less. Read More
---

---
TRIVIA QUESTION OF THE WEEK
Congratulations to: Katrina Snider, Patsy Ray, Cindi Maurice, Karen Frantz-Fry, Mary Baker-Hendy, Lauro Esquilona III, Catherine Cardenas, Theresa Cotignola, Diane Campbell-Mitchell, Sheila Marie Trzcinka, Wanda Routier, Arnold Chua, Suzanne Jennings, and Zenaida Lemus who all knew the answer to last week's trivia question:
This educational framework has as its goal to improve and optimize teaching and learning for all people based on scientific insights into how humans learn. The specific guidelines are to provide "multiple means" of (1) Engagement; (2) Representation; and (3) Action and Expression. What is it?
Answer: UNIVERSAL DESIGN FOR LEARNING (UDL)
This week's trivia question: According to more than 25 years of research by the National Institutes of Health and Studies at Yale University, this learning disability affects one in five people. The American Academy of Pediatrics states that this learning disability is the most common learning disability, accounting for 80% of all learning disabilities. This learning disability is a specific, lifelong learning disability that is neurobiological in origin. What is the name of this specific type of learning disability?
If you know the answer to this week's trivia questions, email it to us at contactus@naset.org by August 2, 2022. If you are correct, you will be acknowledged in next week's NASET's Week in Review
---
An Autism Therapy Company Abruptly Cuts Off Care To Children As It Lays Off Staff
Lisa Rudisel's 7-year-old son, who has a dual diagnosis of autism and Down Syndrome, met for three hours every weekday with a specialist who helped him learn day-to-day tasks like eating meals and using a toilet. "They helped us figure out how to motivate him to accomplish things," says Rudisel. She says the autism therapy provided by the Miami-based startup Elemy has been crucial for her child, who is nonverbal and communicates with a tablet device, especially given the disruption of the Covid-19 pandemic. Last week, without any warning, those services abruptly ended exactly one year after they began. On July 14, Rudisel told Forbes she received an email from Elemy around 15 minutes before her son's daily in-person session was supposed to start. Read More
New Pathway to a Diploma Opens Doors for Students with Disabilities
Megan Glynn's son, Liam, started playing piano at age 4. With perfect pitch, he sails through Mozart and Vivaldi, can play anything he hears on the radio and shines when performing with the school orchestra. But because he has a significant developmental disability, he cannot earn a high school diploma, and therefore his dream of becoming a classroom music aide is just that — a dream. "He's not being prepared for college and career, like other students are," said Glynn, who lives in San Diego. "Just about every job is off limits to him, except maybe being a Walmart greeter. He doesn't have the options that other students have, and that's upsetting for all of us." Read More
New Federal Guidance Warns Punishing Students with Disabilities Could be Discriminatory
New federal guidance warns schools that certain disciplinary measures taken against students with disabilities could violate their right to a free, appropriate education. The guidance released Tuesday by the U.S. Department of Education Office for Civil Rights states says "many students with disabilities face discipline because they are not receiving the support, services, interventions, strategies, and modifications to school or district policies that they need to manage their disability-based behavior." The guidance adds that students with disabilities are "unnecessarily disciplined more severely than students without disabilities for the same or similar behavior." The sweeping guidance took aim at disciplinary practices, such as the use of restraints or seclusion, and other exclusionary practices, such as barring a student from a field trip. Read More
Struggling to Hire, Tucson Unified School District Considers Livestream Teachers to Fill Shortages
Tucson Unified School District is just about three weeks away from the start of the new school year, but still struggling to fill teacher vacancies across the district. The teacher shortage is felt especially in middle and high school math. One possible solution being discussed is livestreaming teachers from a third party vendor into classrooms. "We would love to have in-person teachers, day in and day out in every period," said Flori Huitt, TUSD's Assistant Superintendent for Curriculum & Instruction. "Unfortunately, the pool is just not that deep for math teachers." "We want TUSD teachers permanent employees of the district in every single classroom," TUSD Superintendent Gabriel Trujillo said after Tuesday's meeting. "We don't wanna have to be relying on a vendor. But unfortunately our situation has us, at this time, having this conversation." Read More
---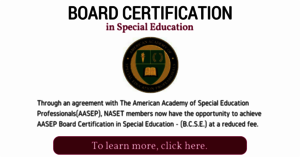 ---
Advocates Want to Boost Employment for People with Disabilities in New York
For the last 28 years, Mike Lizzi has been working with the Center for Disability Services. Since 2014, workplace is a cavernous facility in Albany that prints and sorts mail. "It's good for me, it helps me support my family. My daughter is going away to college pretty soon," he said. "So it's an enjoyable job for people like myself and others — disabled and not disabled — because we're serving the community." For Lizzi, the job is a rewarding one, and with a daughter on the way to Syracuse University, it's a job that's also helped his family. "We're capable of doing everything that quote-un-quote 'other people' can do. We work with people who don't have disabilities as well," he said. "We're all on the same wavelength, same standards, same goals." But for workers with developmental or intellectual disabilities, finding work in New York can be tough. Read More
Uber Will Finally Pay Up for Overcharging Passengers with Disabilities
Uber now has to pay an unspecified millions of dollars over allegations it was milking every cent it could from disabled riders who dared take an extra minute or two longer to get inside a car. The U.S. Department of Justice said late Monday they're inking a multi-million dollar settlement with Uber over a 2021 lawsuit alleging the company was charging people with physical disabilities "wait time" fees for the extra time it took them to enter a vehicle. The agreement will give "several million dollars" in compensation to over 65,000 Uber users the department said were charged the discriminatory fees. The supposed wait times started to rack up only two minutes after a ride came to pick up users. The original complaint alleged more than 1,000 people with disabilities had complained of the wait time fees. Read More
Dietary Interventions for ADHD: Emerging Research and Considerations
There has been increasing interest in the role that diet and supplements play in the treatment of attention-deficit/hyperactivity disorder (ADHD) symptoms, from patients and researchers alike. Diet is an important treatment approach to consider, as it is a lifestyle change rather than a medication. Additionally, at least 10% to 30% of children with ADHD are non-responsive to, or experience adverse effects from, ADHD medications­­­­.1 A dietary approach to ADHD can be complementary to a conventional pharmacological approach, giving patients and their families more options toward a personalized treatment plan. This article will examine current research about diet and ADHD, review important potential mechanisms (including the role of the immune system, gut microbiome, and toxic heavy metals), and comment on promising new avenues for the treatment of ADHD. Read More
---

---
JOB POSTINGS
* [2022-2023] Middle School Learning Specialist - Reporting to the Academic Dean, the Learning Specialist will be responsible for providing tailored support to students with special education needs, through integrated co-teaching, in small group settings, or a combination of both. This is an exciting opportunity for a seasoned educator who is passionate about ensuring all students succeed and thrive in school. To learn more- Click here
* Learning Specialist/IDD Program Manager (Grant) - The Full-Time Learning Specialist/ IDD Program Manager reports directly to the Director, Center for Accessibility and Inclusive Education. The Learning Specialist/ IDD Program Manager performs administrative level functions to support the daily activities of the Adult Transition Program and in doing so, contribute to the success of grant implementation. To learn more- Click here
* Speical Needs Teacher for 8 year old with Mild Autism - Silver Spring MD - Our family would like to hire a Part Time Elementary Teacher experienced in teaching high-functioning ASD children in the elementary grades. We would like to bring someone on from September 2022 through May 2023 for three hours per day to provide in-home instruction. If desired, we are open to starting instruction during August. To learn more- Click here
* 2022-2023 High School Learning Specialist - Reporting to the Academic Dean, the High School Learning Specialist will be responsible for building meaningful relationships with students, implementing a Common Core-aligned curriculum, and working with their grade team to analyze data to drive instruction. This is an exciting opportunity for an educator who is passionate about improving student outcomes by leading excellent instruction and building a positive school culture. To learn more- Click here
* Special Education Teachers (In Person) - Reporting directly to a Special Education Administrator the Special Education Teacher provides services to special education students with a range of moderate to severe disabilities ages three to 21 years of age. The Special Education Teacher leads the IEP team to develop data driven student learning and behavioral goals. To learn more- Click here
* Special Education - Elementary Teacher - Career opportunities where you can choose your path. From coaching to administration, there are many options to grow your career, while pursuing your interests and passions. We are hiring immediately for a full-time Special Education - Elementary Teacher. Come grow your career with the Clark County School District! To learn more- Click here
* Executive Director, The Creekside School - The Executive Director motivates, encourages, challenges, holds accountable, and empowers the staff and Principal to be effective. As a skilled communicator, the Executive Director shares the school's vision and educational philosophy with the staff, faculty, parents, Board, the wider academic community, and the local community. To learn more- Click here
* Special Education Teachers - Multiple Openings - In Albemarle County Public Schools, we work together as a team to end the predictive value of race, class, gender, and special capacities for our children's success through high-quality teaching and learning for all. We seek to build relationships with families and communities to ensure that every student succeeds. We will know every student! To learn more- Click here
* Disability Support Specialist - The Disability Support Specialist position is located in Soldotna, Alaska. This position will coordinate access, accommodations, and academic support services for students who experience disabilities. To learn more- Click here
* Middle School Teacher: Grades 6-8 - Students are broken into small groups for math, reading, and written language. The team-teaching model requires good communication and professional collaboration skills to provide the best educational experience for our students. To learn more- Click here
* Special Education Teacher K-12 - To develop students' interest, abilities, talents and skills for education and understanding by implementing district approved curriculum; documenting teaching and student progress/activities/outcomes; developing lesson plans; modeling the necessary skills to performing assigned tasks; providing a safe and optimal learning environment; and providing feedback to students, parents and administration regarding student progress, expectations, goals, etc. To learn more- Click here
* Special Education Teacher for Private New York Schools Program - Under general direction, is responsible for conducting educational classes for special education pre-school and school age students or Early Intervention, Universal Pre-Kindergarten (UPK) or Day Care programs in accordance with the needs of the students and in accordance with the regulations and requirements of the applicable governmental and other regulatory agencies. Acts as team leader of each student's team. The Teacher is a management and supervisory position. To learn more- Click here
* Special Education Teacher - Watertown, NY - Responsible for the supervision of all other staff in the classroom. Ensures that the appropriate staff/child ratio for the classroom is maintained at all times. Support the contribution of parent involvement and to assist in the implementation of this in all aspects of the educational program. Provide homebound services as requested by supervisor as schedule permits. To learn more- Click here
* Special Education Teacher and Paraprofessional Positions – District Wide - The purpose of these positions is to help each student learn subject matter and skills that will contribute to his/her development as a mature, capable, and responsible adult. Provide a positive, healthy, and safe environment in which the student can achieve his/her maximum potential. To learn more- Click here
If you are an Employer looking for excellent special education staff - Click here for more information
---
FOOD FOR THOUGHT
Believe in yourself. You are braver than you think, more talented than you know, and capable of more than you imagine.
Roy T. Bennett