Week in Review - July 22, 2022

---
NASET
WEEK IN REVIEW
National Association of Special Education Teachers
July 22, 2022 Vol 18 Issue #29
---

---
Dear NASET Members and Guests,
Welcome to NASET's WEEK in REVIEW. Here, we provide you with the latest publications fromNASET to read and or download, as well as some of the most interesting articles that have happened this week in the field of special education. We hope you enjoy this publication. Feel free to send us articles for this publication or let us know your thoughts about the WEEK in REVIEW at news@naset.org. Have a great weekend.

Sincerely,
NASET's Career Center
Continuing Education/Professional Development Courses
In general, the primary purpose of schools and school districts requiring Continuing Education/Professional Development (CE/PD) is to ensure that their educators are provided with high quality, rigorous professional development experiences linked to advancing student learning. The awarding of NASET Study Hours is a component towards any final CE/PD requirement and is the final step in the development and implementation of professional development plans. The appropriate awarding of NASET Study Hours signifies that the professional development activities have met the highest standards and are contributing to the enhanced quality and ability of educators in a school and or district.
The purpose and goal of requiring NASETCE/PD for special or general educators are to continue to offer strong teaching skills and a base of knowledge for teachers of students with special needs at all age levels. These courses are a way for special and general educators, at any level, to gain further experience in the issues that the students and their parents face. Further, these courses will help special and general educators find ways to assist in achieving and maintaining an appropriate educational experience that will provide educational benefit for their students.
---
---
Amygdala-Linked Brain Areas Grow Differently in Autism
Children with autism show atypical development of brain regions connected to the amygdala, an almond-size brain structure involved in processing fear and other emotions, a new study finds. The brain regions most affected vary between autistic boys and girls, the study also shows, adding to the growing body of evidence for sex differences in autism, researchers say. "Better understanding of amygdala development and its connectivity can aid in the development of novel biomarkers to study brain and social health," says Emma Duerden, assistant professor of applied psychology at Western University in London, Canada, who was not involved in the study. Read More
Attention Deficit/Hyperactivity Disorder, Ages 12 to 16
ADHD (commonly known as ADD) is a behavioral disorder. Basically, kids who have it have difficulty concentrating and are extremely restless, or both. The American Psychiatric Association calls the distinct types "inattentive" and "hyperactive-impulsivity." Some adolescents with attention deficit disorder can't organize or complete tasks, get distracted easily, and seem not to listen. Others may be rebellious and reckless -- they can't wait their turn, keep quiet, or keep their friends. Still others have both kinds of problems. Don't be alarmed if those behaviors seem familiar: As your child enters his teens, he probably talks back, argues with his best buddy, loses his keys, or fails to finish his homework from time to time -- almost every kid does. A child with ADHD will do these things more often (though, unless he has a severe case, you wouldn't be able to pick him out from a group of kids watching TV). This may make things harder for him at school, at home, or in social settings. Read More
Self-Directed Lessons Can Help Educators Identify Gifted Learners
Gifted children require support for their educational needs, but teachers must be able to identify them first, educator and consultant Cecilia Cabrera Martirena writes for Edutopia. Many signs can point to giftedness, from an affinity for recalling facts to having a good sense of humor, Cabrera Martirena writes. But educators might not recognize other signs including procrastination, emotional outbursts, and not working well in a group due to a preference for working alone. One way to identify gifted learners is to design lessons where students can direct their own learning: During a weather lesson, for example, educators can take young students outside and have them make observations, and then invite them to ask questions about what piques their interest. Educators can then work with and support students who have questions that require more research. Read More
Special Educator Shortage Requires 'All Hands on Deck'
While the number of students needing special education services is expected to increase over the next few years, the number of special educators and specialized instructional support personnel are expected to decrease, according to speakers at Monday's Special Education Legislative Summit, sponsored by the Council of Administrators of Special Education and Council for Exceptional Children. "When you look at the trajectory between now and up to 2025 and the potential numbers, the distance between supply and demand is horrific," said Laurie VanderPloeg, a panelist and associate executive director for professional affairs at the Council for Exceptional Children. VanderPloeg served as director of the U.S. Department of Education's Office for Special Education Programs during the Trump administration. Read More
---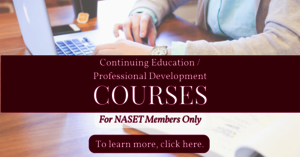 ---
Parents of Students with Disabilities Applaud Creation of Special Education Watchdog Agency
To Kate Shea, dealing with her school's special education adjudication process was "the tale of two children." One of her sons came to the Goffstown School District with an autism diagnosis, confirmed by a neuropsychological investigation Shea paid for. Through advocacy, she helped him receive speech and occupational therapy from the school district, allowing him to regulate his behavior and emotions at school. Shea's second oldest child — and her other children — were denied similar services by the school district, Shea says, a decision she believes was inconsistent and unfair. Without the extra support, those students struggled. Eventually, Shea decided to withdraw them and enroll them in the Virtual Learning Academy Charter School, an online public charter school. Read More
The Truth About Stimulant Medications for ADHD
With a Ph.D. in Pharmacology, I have spent 20 years in academia studying drug abuse behavior. So when my son's second-grade teacher suggested he was exhibiting symptoms of ADHD, I was not in a rush to jump right into a diagnosis and medicate him. In 2010, the Centers for Disease Control and Prevention reported two-thirds of children with ADHD receive medication as part of their treatment. The primary medications used to treat the symptoms of ADHD are a group of drugs known as stimulants. More than half of children with ADHD are treated with stimulants. Read More
Philadelphia Teacher Helps Students with Visual Impairments 'Jump into Their Greatness'
Two things Sharita Jerkins learned from teaching students with visual impairments are the importance of being more descriptive while teaching and verbalizing every detail of her lessons. Jerkins, who teaches grades 4-8 at the Overbrook Educational Center, said people often underestimate her students and their ability to excel in a mainstream environment. "My past and present students are a true example that if the expectations and the proper resources are in place, there is no limit to what a visually impaired or blind student can accomplish," Jerkins said. Read More
5 SEL Strategies That Can Help with Behavior Trouble
My first job in southern Oregon was in what is colloquially known as a "behavior classroom." It was a self-contained special education classroom for students with emotional regulation struggles. Before I joined the school, the students had been isolated, working on packet-based lessons and spending most or all of each day in the same room. In my first month on the job, since I was new, I kept the status quo and dealt with myriad challenging behaviors: task completion issues, peer-to-peer conflict, disruption, refusal, and overt non-compliance. I handled these individually using collaborative problem solving. I would empathize, model, and give consequences, expecting the behavior to change. However, the same issues arose, and not just from the same students each time. Read More
How Gestures Can Help Students Learn
Having students make hand gestures connected to what they're learning can help them remember new information, including vocabulary. But there are some important caveats. When I was researching a book on literacy instruction, I spent time at an elementary school that was using an innovative, content-rich curriculum. The school served many kids who were still learning English, and they had adopted certain techniques designed to help them. One was to have teachers introduce a new vocabulary word by matching it to a hand gesture and then have students repeat the word and the gesture. Read More
---

---
TRIVIA QUESTION OF THE WEEK
Congratulations to: Rebekah Budziszewski, Kathryn Rousseau, Olivia Strozier, Cindi Maurice, Katrina Snider, Lauro Esquilona III, Latorrya Stacker Buie, Patsy Ray, Cheryl S. Mitchell, Karen Frantz-Fry, Suzanne Jennings, and Zenaida Lemus who all knew the answer to last week's trivia question:
The President's Committee for People with Intellectual Disabilities (PCPID) is a federal advisory committee that promotes policies and initiatives that support independence and lifelong inclusion of people with intellectual disabilities in their respective communities. The Administration on Intellectual and Developmental Disabilities provides oversight and support for PCPID. As an advisory committee, PCPID does not receive an appropriation from Congress to administer Federal funds and thus is not an agency that administers grants or provides financial and technical assistance to individuals, groups, agencies, or organizations. Formerly known as the President's Committee on Mental Retardation, PCPID was established through an Executive Order by what President of the United States (or another way of stating it--Who was the President that signed the Executive Order establishing PCPID)? (Note: The Committee has been continued by every President since that time).
Answer: LYNDON B. JOHNSON
This week's trivia question: This educational framework has as its goal to improve and optimize teaching and learning for all people based on scientific insights into how humans learn. The specific guidelines are to provide "multiple means" of (1) Engagement; (2) Representation; and (3) Action and Expression. What is it?
If you know the answer to this week's trivia questions, email it to us at contactus@naset.org by July 26, 2022. If you are correct, you will be acknowledged in next week's NASET's Week in Review
---
State Education Department of Oregon Launches Online Mental Health Care Training
The Oregon Department of Education this week launched self-guided online courses for adults to help them address mental health issues among students. The program called WISE, or Well-Being Information and Strategies for Educators, includes sessions for specific groups: teachers, other school staff and parents and guardians. The program is free, and each group gets six modules with several video lessons and guiding texts. Lessons for parents and guardians include identifying distress among youth, teaching responsible decision-making, demystifying the mind and de-escalation strategies. Read More
Learning Disabilities and COVID-19: Where Are We Now?
The pandemic has disrupted academic progress and children with learning disabilities in particular have been impacted. Here is what pediatricians should know to help support literacy and recognize dyslexia. JK is an 8-year-old boy who is struggling in school. Now in second grade, JK started kindergarten during the COVID-19 pandemic. JK attended first grade virtually, which was difficult. The transition to in-person learning has helped, but JK is still behind in reading. JK's parent wonders: Is it hyperactivity/attention-deficit disorder (ADHD)? Would medication help? Should he repeat a grade? Or just hope that third grade goes better? The dilemma faced by JK, his family, and his pediatrician is an increasingly common one made only more complicated by the COVID-19 pandemic. In part, the effects of COVID-19, with its disruptions to the educational system and to the lives of children and their families, amplify the drumbeat that educators have been making for some time: Let's provide children with the help they need when they need it. Read More
---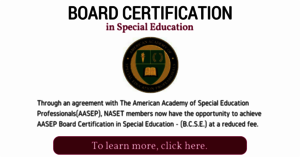 ---
Lehigh University Special Education Law Symposium
Lehigh University's virtual Special Education Law Symposium returns from June 19-24. Sessions recorded for later viewing. Twenty-eight experienced special education attorneys from across the country will present eight new "hot topics" from the very latest case law: dyslexia legal update, stay put permutations, liability for abuse of students with disabilities, navigating compensatory services and compensatory education, settlement strategies, and more with a focus upon COVID-19 implications. Legally Basic and Legally Experienced tracks. The Section 504 Coordinators Institute is an overlapping, but separable two-day (June 23-24) component intended for school district Section 504 coordinators and others interested in this increasingly important anti-discrimination statute. Dr. Perry Zirkel (PA) and Jose Martin (TX) will respectively offer (a) an in-depth comparison of Section 504 and the IDEA and (b) legal nuances for IDEA-eligible students who also present unique Section 504 factors. Kathleen Sullivan (CO) and Judith Nedell (CT) offer a full day of practical solutions to basic and thorny 504 challenges. Week-long and per day symposium options available. Balance of school and parent viewpoints. For more information, see go.lehigh.edu/spedlaw, or call (610) 758-5557. Read More
---
Science of Reading Inclusion
According to more than 25 years of research by the National Institutes of Health and Studies at Yale University, Dyslexia affects one in five people1. The American Academy of Pediatrics2 states that dyslexia is the most common learning disability, accounting for 80% of all learning disabilities. Dyslexia is a specific, lifelong learning disability that is neurobiological in origin. Although dyslexia is common and affects many students, it is not always diagnosed at an early age, leaving students falling through the cracks and behind in reading. Read More
The Video Game Prescribed by Doctors to Treat ADHD
While many parents worry that their children spend too much time playing computer games, Kelcey Sihanourath is pleased to see her son Owain pick up his tablet. Now aged 13, he was diagnosed with ADHD in pre-school. Since then, the family, who live in the US city of Savannah, Georgia, have taken Owain to see occupational therapists to help him better cope with everyday life tasks. They also tried the medication route, but had to stop after the prescribed drugs exacerbated the boy's regular migraines, and made him sick. With ADHD continuing to affect Owain's school performance over the years, Kelcey says she was "hoping for something more, for any other option". Read More
Getting Real-World Experience: High School Students Design a 'Life Skills' Lab for Students with Disabilities
A collaboration between two schools co-located in a midtown Manhattan campus has bridged both of their missions in the most fruitful way possible: a hands-on project giving their respective students real-world life skills. Students at Urban Assembly School of Design and Construction have donned the role of architects, designing a one-bedroom apartment for their "clients" at P.S. 138M, a District 75 school serving children with moderate to severe disabilities. Allie Collacchi, a special education teacher and unit coordinator from the District 75 school, had long tried to find a space for her students to practice basic household skills, like making a bed or hanging clothes in a closet. Read More
Indiana Will Help Families Who Leave Public School Pay for Special Education
A new Indiana initiative aims to help parents of children with disabilities pay for therapies, tutoring and other services. But there's a catch: It's only available to families who leave the public school system — and the special education services it provides. The Indiana Education Scholarship Account Program, which launches this year, is available to low- and middle-income parents of children with disabilities. Families who participate will receive most of the state money their local public districts would have gotten to educate their children, including the additional aid that pays for special education services. Families can then use that money to pay for a range of educational and therapeutic costs at approved providers — including private school tuition. The program is overseen by the Indiana Treasurer's office. Read More
---

---
JOB POSTINGS
* 2022-2023 High School Learning Specialist - Reporting to the Academic Dean, the High School Learning Specialist will be responsible for building meaningful relationships with students, implementing a Common Core-aligned curriculum, and working with their grade team to analyze data to drive instruction. This is an exciting opportunity for an educator who is passionate about improving student outcomes by leading excellent instruction and building a positive school culture. To learn more- Click here
* Special Education Teachers (In Person) - Reporting directly to a Special Education Administrator the Special Education Teacher provides services to special education students with a range of moderate to severe disabilities ages three to 21 years of age. The Special Education Teacher leads the IEP team to develop data driven student learning and behavioral goals. To learn more- Click here
* Special Education - Elementary Teacher - Career opportunities where you can choose your path. From coaching to administration, there are many options to grow your career, while pursuing your interests and passions. We are hiring immediately for a full-time Special Education - Elementary Teacher. Come grow your career with the Clark County School District! To learn more- Click here
* Executive Director, The Creekside School - The Executive Director motivates, encourages, challenges, holds accountable, and empowers the staff and Principal to be effective. As a skilled communicator, the Executive Director shares the school's vision and educational philosophy with the staff, faculty, parents, Board, the wider academic community, and the local community. To learn more- Click here
* Special Education Teachers - Multiple Openings - In Albemarle County Public Schools, we work together as a team to end the predictive value of race, class, gender, and special capacities for our children's success through high-quality teaching and learning for all. We seek to build relationships with families and communities to ensure that every student succeeds. We will know every student! To learn more- Click here
* Disability Support Specialist - The Disability Support Specialist position is located in Soldotna, Alaska. This position will coordinate access, accommodations, and academic support services for students who experience disabilities. To learn more- Click here
* Middle School Teacher: Grades 6-8 - Students are broken into small groups for math, reading, and written language. The team-teaching model requires good communication and professional collaboration skills to provide the best educational experience for our students. To learn more- Click here
* Special Education Teacher K-12 - To develop students' interest, abilities, talents and skills for education and understanding by implementing district approved curriculum; documenting teaching and student progress/activities/outcomes; developing lesson plans; modeling the necessary skills to performing assigned tasks; providing a safe and optimal learning environment; and providing feedback to students, parents and administration regarding student progress, expectations, goals, etc. To learn more- Click here
* High School Math Teacher - Gateway Academy is the first 6th-12th Grade Private Day School in the State of Arizona, specializing in a pure population of Exceptional students. We are seeking a unique Teacher to add to our team of Warriors. To learn more- Click here
* Special Education Teacher for Private New York Schools Program - Under general direction, is responsible for conducting educational classes for special education pre-school and school age students or Early Intervention, Universal Pre-Kindergarten (UPK) or Day Care programs in accordance with the needs of the students and in accordance with the regulations and requirements of the applicable governmental and other regulatory agencies. Acts as team leader of each student's team. The Teacher is a management and supervisory position. To learn more- Click here
* Special Education Teacher - Watertown, NY - Responsible for the supervision of all other staff in the classroom. Ensures that the appropriate staff/child ratio for the classroom is maintained at all times. Support the contribution of parent involvement and to assist in the implementation of this in all aspects of the educational program. Provide homebound services as requested by supervisor as schedule permits. To learn more- Click here
* [2022-2023] Middle School Learning Specialist - Reporting to the Academic Dean, the Learning Specialist will be responsible for providing tailored support to students with special education needs, through integrated co-teaching, in small group settings, or a combination of both. This is an exciting opportunity for a seasoned educator who is passionate about ensuring all students succeed and thrive in school. To learn more- Click here
* [2022-2023] High School Learning Specialist - Reporting to the Academic Dean, the High School Learning Specialist will be responsible for building meaningful relationships with students, implementing a Common Core-aligned curriculum, and working with their grade team to analyze data to drive instruction. This is an exciting opportunity for an educator who is passionate about improving student outcomes by leading excellent instruction and building a positive school culture. To learn more- Click here
* Special Education Teacher and Paraprofessional Positions – District Wide - The purpose of these positions is to help each student learn subject matter and skills that will contribute to his/her development as a mature, capable, and responsible adult. Provide a positive, healthy, and safe environment in which the student can achieve his/her maximum potential. To learn more- Click here
If you are an Employer looking for excellent special education staff - Click here for more information
---
FOOD FOR THOUGHT
Success is going from failure to failure without losing your enthusiasm. Winston Churchill