Week in Review - July 2, 2021

---
NASET
WEEK IN REVIEW
National Association of Special Education Teachers
July 2, 2021 Vol 17 Issue #27
---

Dear NASET Members and Guests,
Welcome to NASET's WEEK in REVIEW. Here, we provide you with the latest publications fromNASET to read and or download, as well as some of the most interesting articles that have happened this week in the field of special education. We hope you enjoy this publication. Feel free to send us articles for this publication or let us know your thoughts about the WEEK in REVIEW at news@naset.org. Have a great weekend.

Sincerely,
---

---
WHATS NEW AT NASET
July 2021 - Special Educator e-Journal
Table of Contents
---
Behaviors in Children with Autism Spectrum Disorder Increased During COVID-19, Experts Say
While every family struggled to maintain a sense of normalcy at the beginning of the COVID-19 pandemic, researchers find that the lack of a consistent routine and food security severely affected families that included children with Autism Spectrum Disorder (ASD). Anita Panjwani, a Purdue University postdoctoral researcher in psychological sciences, and Dr. Bridgette Kelleher, an associate professor in psychological sciences and the director-elect for the Purdue Autism Research Center, conducted a study from May to June of 2020 that focused on households with children affected by ASD. "When COVID hit, our team had to stop all of the other studies that we were working on," Panjwani said. "Dr. Kelleher was really quick to realize that this is going to impact children with ASD and other needs a lot more than the general public. So we decided to do some studies on that."
https://www.jconline.com/story/news/2021/06/25/children-autism-spectrum-had-other-challenges-during-covid-pandemic/7781692002/
NYC Schools Chancellor 'Confident' There Won't Be a Teacher Shortage in September
It's the final day of classes for more than one million New York City school children, but looking ahead to the next academic year, the schools chancellor said she's "confident" there will not be a teacher shortage. Meisha Ross Porter took office over three months ago during a year full of twists and turns due to the COVID-19 pandemic. As the school year comes to a close, President of the United Federation of Teachers Michael Mulgrew warned the city could face a possible teacher shortage ahead of September. However, Porter disagreed. She acknowledged there are teacher shortages across the country, but she doesn't anticipate that happening in New York City. Read More
https://pix11.com/news/reopening-schools/nyc-schools-chancellor-confident-there-wont-be-a-teacher-shortage-in-september/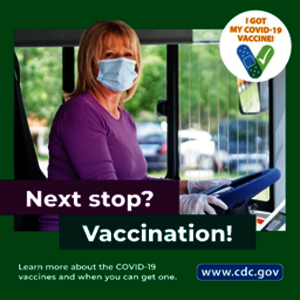 Summer Program Helps Kids with Learning Disabilities
For more than 20 years a one of a kind summer program in Tucson is helping students with special needs get the support they need to succeed. Music is playing inside Sunnyside High School as kids sing, dance and learn that yo si puedo. "In these three weeks we have, we're trying to get everything up to speed for the school year for these kids," said Sharon Adela the co-coordinator of theYo Si Puedo summer program for students with learning disabilities. "We called it Yo Si Puedo because I went to a staffing and we had a wonderful boy that couldn't speak and people were just in front of him going down all the lists of things he could not do," Adela said. Read More
https://www.kgun9.com/news/local-news/yo-si-puedo-summer-program-helps-tucson-kids-with-learning-disabilities
How are Schools Fixing the Digital Equity Conundrum?
In the early months of the pandemic, when educators were quickly trying to figure out how to keep instruction going during stay-at-home orders, Doug Casey, executive director of the Connecticut Commission for Educational Technology, would get panicky phone calls from students' family members trying to navigate online learning platforms and connect to the internet. He also problem solved with leaders at the state education department, school districts, ed tech vendors and internet providers to get devices, internet and app access to students and educators. Through the chaos of meeting digital accessibility needs, Casey and state and local partners also focused on digital equity and making sure underrepresented students or students with unique circumstances such as having parents who live in different homes, could connect to remote learning. Read More
https://www.k12dive.com/news/how-schools-are-fixing-the-digital-equity-conundrum/602298/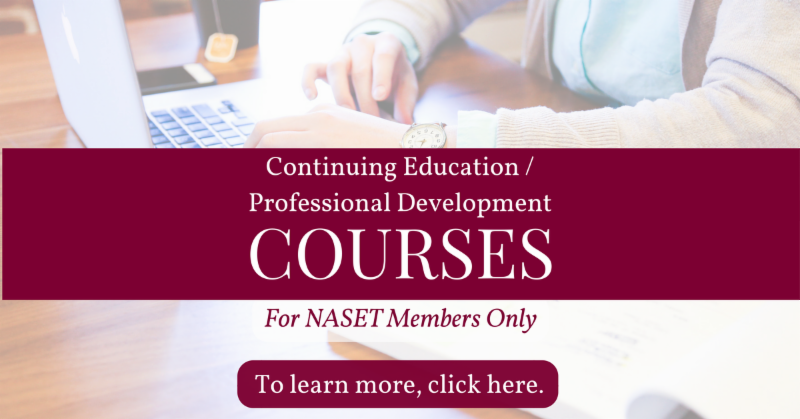 Cheating at School is Easier than Ever—and It's Rampant
A year of remote learning has spurred an eruption of cheating among students, from grade school to college. With many students isolated at home over the past year—and with a mass of online services at their disposal—academic dishonesty has never been so easy. Websites that allow students to submit questions for expert answers have gained millions of new users over the past year. A newer breed of site allows students to put up their own classwork for auction. "Consider hiring me to do your assignment," reads a bid from one auction site. "I work fast, pay close attention to the instructions, and deliver a plagiarism-free paper." Some educators fear the new generation of cheaters will be loath to stop even after the pandemic recedes. "Students have found a way to cheat and they know it works," said Thomas Lancaster, senior teaching fellow in computing at Imperial College in London, who has studied academic integrity issues for more than two decades. He said cheating sites number in the thousands, from individuals to large-scale operations. Read More
https://www.wsj.com/articles/cheating-at-school-is-easier-than-everand-its-rampant-11620828004?st=fb8m0fxs40pskdd&mod=sbacq
Privilege Plays a Huge Role in Getting an ADHD diagnosis
For more than two decades now, the prevailing cultural narratives around ADHD (attention-deficit/hyperactivity disorder) centered on suspicions of diagnosis and overtreatment. A significant rise in ADHD diagnoses in the '90s sparked concerns that continue to this day about overmedicated young boys or affluent (often white) parents allegedly gaming the system by paying for unnecessary diagnoses that let their kids take advantage of special accommodations intended for students actually impaired by the disability, like extra time on tests. But often, what these oversimplifying cautionary tales leave out is how many marginalized and underprivileged people are left chronically underdiagnosed and undertreated. While methods vary, a majority of studies on the topic find significant demographic disparities in whose ADHD symptoms get missed or improperly diagnosed and treated. Read More
https://mashable.com/article/how-to-get-adhd-diagnosis
Why More Schools are Excusing Student Absences for Mental Health
For more than a year, young people have been waving danger flags: They miss class. Their schoolwork is weak or nonexistent. They're exhausted, unfocused. As schools step up their support, one simple, concrete step is becoming popular: allowing excused absences for mental health days. State legislatures and school districts are responding to a tidal wave of student trauma. Rates of anxiety, depression, and suicidality among young people were already on an alarming rise before the pandemic, but soared as schools and communities shut down to fight the virus. In a June 2020 Harris poll of 1,500 teenagers, 78 percent said schools should prioritize mental health days so students can take proper care of themselves. In a June roundtable with Education Secretary Miguel Cardona, high school students urged him to make mental health in schools a top priority. Read More
https://www.edweek.org/leadership/why-more-schools-are-excusing-student-absences-for-mental-health/2021/06
What a Bipartisan Infrastructure Agreement Between Biden, Senators Would Mean for Schools
An infrastructure deal announced by President Joe Biden and a bipartisan group of senators Thursday does not include money for school facilities, but does include funding for electric school buses, replacing lead pipes to ensure students have clean drinking water, and expanding broadband access. Advocates for overhauling the nation's crumbling K-12 buildings still saw an open door for targeted federal school infrastructure funding. Alongside the $579 billion agreement, Biden said congressional Democrats would pursue a parallel spending package that would include some of his other priorities, like expanded spending for child-care and education. Read More
https://www.edweek.org/policy-politics/what-a-bipartisan-infrastructure-agreement-between-biden-senators-would-mean-for-schools/2021/06

---
TRIVIA QUESTION OF THE WEEK
Congratulations to: Lori Tan, Olumide Akerele, Tracey Christilles, Karen Frantz-Fry, Cindi Maurice, Tracy Anderson, Corinn Mildenberg, Patsy Ray, Ianthe Linton, Leeann Hudnall, Tonya Buckley, Stephanie Jenkins, Lauro Esquilona, Faith Anderson, and Cecilia Scott Croff, who all knew the answer to last week's trivia question:
This syndrome is the most common inherited form of intellectual disability. It results from a change, or mutation, in a single gene, which can be passed from one generation to the next. It appears in families of every ethnic group and income level. Symptoms of this syndrome occur because the mutated gene cannot produce enough of a protein that is needed by the body's cells, especially cells in the brain, to develop and function normally. People with this syndrome also share certain medical problems as well as many common physical characteristics, such as large ears and a long face. What is this syndrome?
Answer: FRAGILE X SYNDROME
THE TRIVIA QUESTION OF THE WEEK WILL RETURN ON JULY 9, 2021
---

Connecticut Plans Statewide Online School for K-12
Virtual classrooms may become a permanent fixture in the state of Connecticut. New legislation tasks the state's Department of Education to develop plans for a K-12 statewide remote learning school that would use the same curriculum and have the same school year length as a traditional school, but would be under the jurisdiction of the State Board of Education. Peter Yazbak, director of communications for the Department of Education, said that state officials still need to work out the specifics of how the school would be funded and which students would be eligible. A proposal should be sent to legislators by July 2023. State Rep. Kathleen McCarty, R-Waterford, ranking member on the Education Committee, explained that her committee wanted to look at virtual school as an option for students who do well in an online setting. Read More
https://ctexaminer.com/2021/06/21/connecticut-plans-statewide-online-school-for-k-12/
Parents of Children with Complex Medical Conditions More Likely to have Mental Health Issues
Parents of children with the most complex medical conditions are more likely to report poor or fair mental health and struggle to find community help, according to a study completed by researchers at University of Rochester Medical Center (URMC) and Golisano Children's Hospital. The study was published in Pediatrics, the journal of the American Academy of Pediatrics (AAP). The study, "A National Mental Health Profile of Parents of Children with Medical Complexity," examined parent-reported data from the National Survey of Children's Health, and compared three groups: households of children with medical complexity (CMC), households of noncomplex children with special health care needs, and households of children without special health care needs. Read More
https://www.sciencedaily.com/releases/2021/06/210624161702.htm
Adolescent Marijuana, Alcohol Use Held Steady During COVID-19 Pandemic
Adolescent marijuana use and binge drinking did not significantly change during the COVID-19 pandemic, despite record decreases in the substances' perceived availability, according to a survey of 12th graders in the United States. The study's findings, which appeared online on June 24, 2021, in Drug and Alcohol Dependence, challenge the idea that reducing adolescent use of drugs can be achieved solely by limiting their supply. The work was led by researchers at the University of Michigan, Ann Arbor, and funded by the National Institute on Drug Abuse (NIDA), part of the National Institutes of Health. In contrast to consistent rates of marijuana and alcohol use, nicotine vaping in high school seniors declined during the pandemic, along with declines in perceived availability of vaping devices at this time. The legal purchase age is 21 for nicotine products and alcohol in all states, and for cannabis in states that have legalized nonmedical cannabis use. Read More
https://www.sciencedaily.com/releases/2021/06/210624135526.htm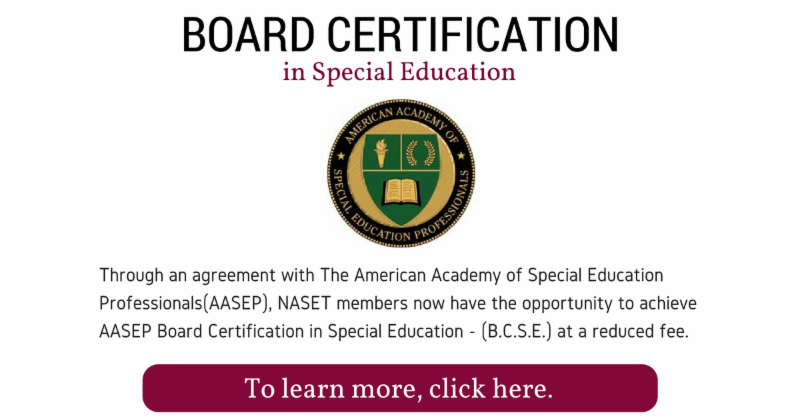 Three Ways to Support Students with Disabilities Post-Pandemic
Students with disabilities tend to show greater learning losses over the summer, and at times grow at academically higher rates than peers without disabilities, according to a new study showing detailed insight on academic growth among students with disabilities. Using a five-year cohort of 4,228 students (kindergarten through fourth grade) in 109 U.S. public schools that voluntarily provided student-level special education program information, the research study examined how academic achievement and growth in achievement compared between students with and without disabilities. (Disability category was not available at the student-level. The study used "ever being in special education services" as a proxy for students with a disability.) Read More
https://www.eschoolnews.com/2021/06/24/3-ways-to-support-students-with-disabilities-post-pandemic/
Paralympics Could Pave the Way for a 'More Inclusive' Post-Pandemic Recovery, Experts Say
This summer's Tokyo Paralympics present an opportunity for businesses to embrace a vastly underrepresented segment of the workforce and aid the global coronavirus recovery, experts said. The decades-old Games, which showcase the sporting talents of leading disabled athletes, have been instrumental in removing taboos around often "shunned or excluded" members of society, International Paralympic Committee CEO Mike Peters told CNBC. That, in turn, has helped stir up important conversations about how businesses and society at large can better understand and engage the 1.3 billion people globally with a lived experience of disability. Read More
https://www.cnbc.com/2021/06/24/paralympic-games-could-enable-a-more-inclusive-post-pandemic-recovery.html
Graduates with disabilities fae uncertainty in adult life
State Education Board Approves Vocational School Admission Changes
Over the objections of advocates who said the changes did not go far enough, the state Board of Elementary and Secondary Education approved new regulations Tuesday morning aimed at creating more equity in admissions to vocational high schools. The changes come after years of complaints that vocational schools were shutting out Black and Latino students, English language learners, and other disadvantaged groups through their use of selective admission criteria that weigh student grades, attendance, and discipline history. Two years ago, state education Commissioner Jeff Riley asked a handful of vocational schools with particularly stark enrollment disparities when it comes to race, English language learners, special education students, and those from low-income households to make changes to their admission policies. "We gave the vocational schools an opportunity to make changes and we didn't feel that they had done a substantial enough job at doing that, and so today we're asking for the ability to intervene, if necessary, to make sure that children get a fair opportunity," Riley said in advocating for the board to approve the regulatory changes. Read More
https://commonwealthmagazine.org/education/state-ed-board-approves-voc-school-admission-changes/

---
JOB POSTINGS
* Special Education Teacher - This is a full-time, ten-month position to provide general classroom instruction for students with Autistic Spectrum Disorders, serious Emotional Disturbance or Development Delays. As a Special Education Teacher, you will play an integral role in the success of our students while overseeing the classroom team and dynamics. To learn more - Click here
* ESE Teacher K-12 - Morning Star School is looking for a full-time K-12 Special Education teacher. Our student population consists of students with specific learning difference (SLD), high functioning autism, ADD/ADHD, sensory disorder, anxiety, and some lower cognitive ability students. We offer 12:1 student/teacher ratio for class sizes and average about 140 students K-12. To learn more - Click here
* National, Virtual Special Education Teacher - Stride K12 is looking for Special Education Teachers to join our talented group of passionate education professionals. Special Education Teacher provide instruction, support and guidance, manage the learning process, and focus on students' individual needs as defined by each student's IEP. To learn more -Click here
* Emotional Disabilities Teacher Wanted (SPED) - Teachers To Go is looking for two highly motivated and skilled Special Education Teachers to fill two full-time emotional support classroom teacher positions at a special needs private school in Philadelphia. Positions are open for grades 1-3 or 6-9 or 9-12 (your choice) for the 21/22 school year. To learn more - Click here
* Autism Program Coordinator - Hammitt Schools - The Autism Program Coordinator works collaboratively with the school staff to ensure development and implementation of best practice social/behavioral, communication, and instructional strategies within the Challenges classrooms. Serves as a clinical leader in developing instructional and behavioral interventions in classrooms. To learn more - Click here.
* 21-22 Middle School Special Education Teacher 5-8 - We know that talented, committed, culturally competent teachers and leaders have the power to amplify our children's potential by creating a school experience that affirms, values, and challenges them each day. We seek to create a professional environment full of joy, candor, care and respect where excellent educators can make a long-term home. To learn more - Click here
* Learning Disabilities Teacher, ES/MS/HS - Provides and is accountable for the planning, assessment, instruction, communication, human relations, safety, and management of a classroom or assigned instructional setting. Supports FCPS mission to "inspire, enable, and empower students to meet high academic standards, lead ethical lives, and demonstrate responsible citizenship." To learn more - Click here
* Emotional Disabilities Teacher, MS/HS - Provides and is accountable for the planning, assessment, instruction, communication, human relations, safety, and management of a classroom or assigned instructional setting. Supports FCPS mission to "inspire, enable, and empower students to meet high academic standards, lead ethical lives, and demonstrate responsible citizenship". To learn more - Click here
* Multiple Disabilities Teacher, ES/MS/HS - Provides and is accountable for the planning, assessment, instruction, communication, human relations, safety, and management of a classroom or assigned instructional setting. Supports FCPS mission to "inspire, enable, and empower students to meet high academic standards, lead ethical lives, and demonstrate responsible citizenship." To learn more - Click here
* Special Education Teacher - Provides services to students with a range of moderate to severe disabilities ages three to 21 years of age. Leads the IEP team to develop data driven student learning and behavioral goals. Responsible for developing curriculum and program strategies consistent with the student's learning level and to continually assess student progress towards IEP goals. To learn more - Click here
* Special Education Teacher LBS 1 - The Sonia Shankman Orthogenic School (O-School) is a private independent school that provides educational and therapeutic services to youth ages 8-22. For more than a century the O-School has provided a culture of support, a safe haven, and a path to hope for students with mental health challenges, who are on the autism spectrum, or both. We provide a supportive, nurturing environment that provides each child with individualized treatment that allows them to reach their full potential. To learn more - Click here
* Special Needs Tutors - is seeking dynamic, state credentialed special needs teachers to tutor on our virtual platform teaching learners all over the world. This is a perfect second job to earn extra money from the safety of your own home. There is no minimum hourly requirement; all you need is a computer, reliable internet, a quiet space and willingness to teach. To learn more - Click here
* Director of the Vocational Independence Program - Direct and oversee the overall operations of the program including supervision of staff, budget, and administrative functions. Will also work with various departments on campus, outside agencies including school districts, advocacy and family organizations to recruit a cohort of students for the CMSV-VIP program each year. To learn more - Click here
* Learning Specialist - Kehillah Jewish High School is seeking a full-time experienced Learning Specialist to support students with learning needs through case management, collaboration and consultation with classroom teachers, and partnership with parents. The ideal candidate must be an expert in understanding the strengths of students with high-incidence disabilities and learning differences, and a proven practitioner in the implementation of research-based interventions and teaching learning strategies. To learn more - Click here
* Special Education Teacher - Willamette Education Service District is accepting applications for a full-time (40 hours per week) Special Education Teacher position; bilingual Spanish preferred. Successful candidate will work as a member of the School Improvement Services department and will follow a 225-day calendar. To learn more - Click here
* Director of Special Education - Reports directly to the Executive Director with responsibility for planning, directing, and coordinating the delivery of school-wide special education and related services in compliance with state regulations and federal laws. The Director of Special Education provides leadership and coordination to ensure the overall design and implementation of individualized educational programs and support services. To learn more - Click here
* High School Learning Specialist 20-21 and 21-22 - Opportunity Charter School (OCS) teachers are trained in cutting-edge, research-based methodology of evaluating students' academic strengths and challenges. To maximize each child's personal development, an individualized education plan is created that is tailored to his or her unique needs. Students receive differentiated instruction in every curricular area with the goal of expanding their higher cognitive thinking. To learn more - Click here
If you are an Employer looking for excellent special education staff - Click here for more information
---
FOOD FOR THOUGHT
I think probably kindness is my number one attribute in a human being. I'll put it before any of the things like courage, or bravery, or generosity, or anything else… Kindness—that simple word. To be kind—it covers everything, to my mind. If you're kind that's it.
Roald Dahl.