Week in Review - July 15, 2022

---
NASET
WEEK IN REVIEW
National Association of Special Education Teachers
July 15, 2022 Vol 18 Issue #28
---

---
Dear NASET Members and Guests,
Welcome to NASET's WEEK in REVIEW. Here, we provide you with the latest publications fromNASET to read and or download, as well as some of the most interesting articles that have happened this week in the field of special education. We hope you enjoy this publication. Feel free to send us articles for this publication or let us know your thoughts about the WEEK in REVIEW at news@naset.org. Have a great weekend.

Sincerely,
WHATS NEW AT NASET
NASET's Autism Spectrum Disorder series
Using Video Self-Monitoring to Improve Teacher Implementation of Evidence-Based Practices for Students with Autism Spectrum Disorder
By
Selena J. Layden, Ph.D.
Annemarie L. Horn, Ph.D.
Kera E. Hayden, B.S.
Old Dominion University
This issue of NASET's Autism Spectrum Disorder series comes from the Spring 2022 NASET peer review journal, JAASEP. Video self-monitoring, a form of self-coaching, is a method of professional development for teachers. Reinforcement is an evidence-based practice for students with autism spectrum disorder (ASD), and it is applicable in a variety of educational settings. Using a multiple baseline across participants design, we evaluated the effects of video self-monitoring on teacher implementation of reinforcement. Four certified special education teachers participated in this research, all of whom taught students with ASD. In our investigation, special education teacher participants used video self-monitoring in each of their four, self-contained classrooms and implementation fidelity of reinforcement was measured. Results were mixed, showing video self-monitoring increased teacher fidelity of reinforcement to some extent, yet high fidelity was not achieved by all four participants. Nonetheless, this study extends current literature on video self-monitoring as used by teachers. Based on our findings, we offer implications for research and practice.
---
---
Education Department Releases Proposed Regulations to Expand and Improve Targeted Relief Programs
The U.S. Department of Education (Department) released proposed regulations that would expand and improve the major student loan discharge programs authorized by the Higher Education Act. The regulations propose to alleviate student loan debt burdens for borrowers whose schools closed or lied to them, who are totally and permanently disabled, and for public service workers who have met their commitments under the Public Service Loan Forgiveness (PSLF) program. The regulations also propose stopping many instances of interest capitalization, which occur when unpaid interest is added to a borrower's principal balance, increasing the total amount they owe. Finally, the regulations propose to give borrowers their day in court if they have disputes with their colleges. Today's proposals build upon the work the Biden-Harris Administration has already done to improve the student loan program, make college more affordable, and deliver tens of billions of dollars in relief to over one million student loan borrowers across the country. "We are committed to fixing a broken system. If a borrower qualifies for student loan relief, it shouldn't take mountains of paperwork or a law degree to obtain it," said U.S. Secretary of Education Miguel Cardona. Read More
Scientists Discover Difference in Eyes of Neurodivergent Children
When parents seek answers for their child's behavior or learning difficulties, it can often be a long road with many tests and assessments. In fact, it can take months or even years for children with special needs conditions like attention-deficit/hyperactivity disorder (ADHD) and autism spectrum disorder (ASD) to receive an accurate diagnosis and the help they need. However, researchers say they have unlocked a reliable way to quickly diagnose the most commonly occurring neurological disorders in children — and it just requires a simple eye test. According to research published in Frontiers in Neuroscience, signals in the retina react to light stimuli differently in the cases of children with both attention-deficit/hyperactivity disorder (ADHD) and autism spectrum disorder (ASD). To determine this, researchers used an electroretinogram (ERG), a test that measures the retina's electrical activity in response to light. The team tested a total of 226 children, 55 of which had autism spectrum disorder, 15 of which had ADHD, and the rest had neither disorder. Read More
How to Guide Young Learners to Follow the Rules
Dr. Ross W. Greene's quote, "Kids do well if they can," has been a guiding principle in my social work practice, a North Star that's kept me on course during the difficult moments that arise when working with young children in preschool. When students appear to willfully disregard rules and expectations, it's understandable for educators to feel confused and frustrated and to think of students as being oppositional. But if early childhood educators focus on the idea that kids do well if they can, they'll find that a student's "oppositional" behavior is actually valuable information about the student's ability to follow classroom rules and expectations. Young learners want to follow the rules and will—if they can. And if they aren't able to yet, you can feel confident in knowing they can be taught how. Read More
Educator's View: How My School's Care Corps Helps Our Students and Community
A few weeks into this school year, Nancy Covarrubias grew concerned that a second grader at the school where she worked wasn't coming to class. After texting and calling the student's single father for days, Covarrubias showed up at the student's house. When she knocked, she was shocked to see the little girl answer the door with a terribly swollen, red face. The girl had an infected tooth. Her father could not afford a dentist, so the girl had stayed home from school in embarrassment and pain. Covarrubias took the father and girl to the emergency room. The girl had an infection in the bone and, if left untreated, it would have gone septic. Covarrubias helped the family sign up for emergency MediCal, California's Medicaid program. She translated forms, called agencies and relieved fear for the father, who is a recent immigrant. His daughter got the treatment she needed and went back to school. She hasn't missed a day since, thanks to Covarrubias. Read More
---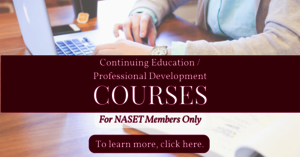 ---
Autism Spectrum Disorder Continues to Grow Steadily, Study Suggests
A new study estimates the prevalence of autism spectrum disorder at 3.14% among children and adolescents in the United States in 2019 and 2020, a rising trend. The study, published online Tuesday in JAMA Pediatrics, said this finding, derived from nationally representative data in the United States, was higher than the reported prevalence of the disorder from other surveys. Those included the National Health Interview Survey in 2014 to 2016 (2.47%), the Centers for Disease Control and Prevention's Autism and Developmental Disabilities Monitoring Network in 2018 (2.30%) and the National Survey of Children's Health in 2016 (2.50%). Researchers described the disorder as "a complicated neurodevelopmental disability with an increasing prevalence worldwide." Read More
When ASD Occurs with Intellectual Disability
University at Buffalo scientists have discovered a convergent mechanism that may be responsible for how two top-ranked genetic risk factors for autism spectrum disorder/intellectual disability (ASD/ID) lead to these neurodevelopmental disorders. While ASD is distinct from ID, a significant proportion—approximately 31%—of people with ASD also exhibit ID. Neither condition is well-understood at the molecular level. "Given the vast number of genes known to be involved in ASD/ID and the many potential mechanisms contributing to the disorders, it is exciting to find a shared process between two different genes at the molecular level that could be underlying the behavioral changes," said Megan Conrow-Graham, Ph.D., first author and an MD/Ph.D. candidate in the Jacobs School of Medicine and Biomedical Sciences at UB. Read More
Research Shows Severity of ADHD Not Key Signifier of Academic Success
Research co-led by Te Herenga Waka—Victoria University of Wellington educational psychologist Dr. Kelly Carrasco shows the severity of ADHD (attention-deficit / hyperactivity disorder) symptoms isn't a key signifier of academic success for children with ADHD. Published in the Journal of Attention Disorders, the study included four sample sets of data, two of which were from clinically referred children in Aotearoa New Zealand, and two community samples of American children, recorded at Okinawa Institute of Science and Technology (OIST) in Japan. In total, data from 434 children was analyzed to ascertain the impact that their ADHD symptoms had on their academic success. Read More
What Are Executive Functioning Skills and Why Do Students Need Them?
It's the night before your child has a big paper or project due and panic has set in. Deadlines have already been missed and now your child has a mountain of work to complete. As you hunker down to help, a thought continually buzzes through your head: How did we get here? The answer may be complicated, but often it comes down to a core set of skills that have increasingly been recognized as crucial for success in school: executive functioning. Executive functioning is the term used for a range of cognitive skills that help us regulate our behavior and accomplish goals. It includes planning, working memory, impulse control and flexible thinking. Read More
---

---
TRIVIA QUESTION OF THE WEEK
Congratulations to: Karen Frantz-Fry, Cindi Maurice, Kathryn Rousseau, Olivia Strozier, Lauro Esquilona III, Cynthia Turcotte, Patsy Ray, Arnold Chua, Katrina Snider, Diane Campbell-Mitchell, Zenaida Lemus, and Ro Samlal who all knew the answer to last week's trivia question:
Three out of every four teens aren't getting enough of this activity, and this lack is even more pronounced among female students. But new research from the University of Georgia suggests improving a school's climate can increase this activity among adolescents. School environments play a critical role in helping children develop healthy behaviors, like creating healthy eating habits, said lead study author Janani R. Thapa. And the same goes for this activity. What activity are 75% of teens not getting enough of today?
Answer: PHYSICAL ACTIVITY (EXERCISE)
This week's trivia question: The President's Committee for People with Intellectual Disabilities (PCPID) is a federal advisory committee that promotes policies and initiatives that support independence and lifelong inclusion of people with intellectual disabilities in their respective communities. The Administration on Intellectual and Developmental Disabilities provides oversight and support for PCPID. As an advisory committee, PCPID does not receive an appropriation from Congress to administer Federal funds and thus is not an agency that administers grants or provides financial and technical assistance to individuals, groups, agencies, or organizations. Formerly known as the President's Committee on Mental Retardation, PCPID was established through an Executive Order by what President of the United States (or another way of stating it--Who was the President that signed the Executive Order establishing PCPID)? (Note: The Committee has been continued by every President since that time).
If you know the answer to this week's trivia questions, email it to us at contactus@naset.org by July 19, 2022. If you are correct, you will be acknowledged in next week's NASET's Week in Review
---
Equitable, Inclusive Parent Communication is Key to Helping Students Thrive
The term "digital equity" has been talked about in K-12 circles for several years, but Covid school closures brought increased attention to the issue. Digital equity can take on many forms. Within a single school district, crucial components of learning such as internet access, device availability, technological skills, and accessible content vary significantly from household to household. Addressing these challenges requires more nuance than providing the same services and devices to every student. Instead, equity requires that districts take a closer look at individual student needs regarding technology and accommodate those differences. Digital equity likewise impacts parents. While much focus has been on improving access to technology for students, an area of digital equity that often gets overlooked is how parents are expected to engage with their children's schools. Read More
Developmental Dyslexia-Associated Cognitive Differences from the Perspective of Cognitive Search
Developmental Dyslexia (DD) is defined as a disorder in children who fail to learn language skills of writing, reading, and spelling commensurate using their intellectual abilities, despite attending conventional classroom lessons. Cognitive differences related to DD were detected initially due to lexical difficulties. While later research highlighted the neurophysical and cognitive processes in individuals experiencing DD, it is necessary to understand the non-lexical impact of DD. In the present study, researchers reviewed the cognitive differences related to DD with respect to different aspects of cognitive search. The team studied existing information related to individuals exhibiting DD, which covered distinct cognitive modalities and domains. The evidence was examined for cognitive variations with respect to cognitive search, taking into account the exploration and exploitation trade-off. The team considered the various aspects associated with an external search such a selective attendance to data in the external environment, followed by an internal search, including searching for data in/from memory to search for solutions specific to the problems and subsequent neurophysical characterization. Read More
Islands of Brilliance Finds 'Their Way Into' Worlds of Students with Autism by Embracing the Things They're Passionate About
In February, a group of students got together with family members and mentors over Zoom. One at a time, the students shared projects on their screens they had made in programs like Photoshop, Procreate and Illustrator. There were original drawings of SpongeBob, a Photoshopped image of a roller coaster with a student's family members in each seat, pictures of airplanes, rainbows and the moon, and a many-layered illustration of Star Wars characters. The group's facilitator asked questions about how each student had worked with their mentor and what new skills and tools they had learned to use, while peers and family members complimented their work in the chat. At the end of each student's presentation, the facilitator asked, "How would you like to celebrate your hard work?" Read More
---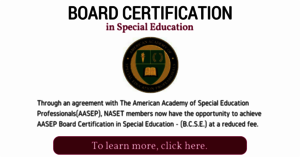 ---
Lehigh University Special Education Law Symposium
Lehigh University's virtual Special Education Law Symposium returns from June 19-24. Sessions recorded for later viewing. Twenty-eight experienced special education attorneys from across the country will present eight new "hot topics" from the very latest case law: dyslexia legal update, stay put permutations, liability for abuse of students with disabilities, navigating compensatory services and compensatory education, settlement strategies, and more with a focus upon COVID-19 implications. Legally Basic and Legally Experienced tracks. The Section 504 Coordinators Institute is an overlapping, but separable two-day (June 23-24) component intended for school district Section 504 coordinators and others interested in this increasingly important anti-discrimination statute. Dr. Perry Zirkel (PA) and Jose Martin (TX) will respectively offer (a) an in-depth comparison of Section 504 and the IDEA and (b) legal nuances for IDEA-eligible students who also present unique Section 504 factors. Kathleen Sullivan (CO) and Judith Nedell (CT) offer a full day of practical solutions to basic and thorny 504 challenges. Week-long and per day symposium options available. Balance of school and parent viewpoints. For more information, see go.lehigh.edu/spedlaw, or call (610) 758-5557. Read More
---
STEAM Camp Gives Students with Visual Impairments a Unique Summer Experience
It's summertime, which means many kids across Louisville are spending their days learning at camp. At one camp, a group of Jefferson County Public Schools students has to take a different approach to summer learning. The three-week STEAM camp — focused on science, technology, engineering, art and math — for student with visual impairments has been filled with arts and crafts, making model airplanes, cooking and more, making sure they use every single one of their senses. "It's an amazing experience to see them learn," said Katy Randolph, a teacher for visually impaired with JCPS. "And they can learn just like all other students, learn just with a different set of skills."Across the district, JCPS has more than 300 students with visual impairments. About two dozen blind or low-vision students have been participating in the Steamsational JCPS Vision Camp, which focuses heavily on teaching children science, technology, engineering, arts and math. It provides them with learning opportunities they wouldn't always get during the school year. Read More
School District has a New Way to Assess the Literacy Skills of its Youngest Students
Sto-Rox School District will use a new piece of software to assess kindergarten and first graders on their literacy skills. The EarlyBird Education software, purchased by the district in June, cost $3,588, and 150 students will be enrolled in a program to use it. Students will be screened by playing a computerized game with "Pip the EarlyBird." The game will collect data to show where students are excelling and where improvement is needed. "The goal is to provide the best education for students and to design instructional activities to collect data," said Superintendent Megan Marie Van Fossan. "By intervening, students have a greater likelihood of reading at their grade level by third grade." Read More
5 Questions to Help You Make Edtech Decisions
Are things feeling heavy this year? Specifically, is your edtech tool belt—or list of favorite edtech tools—growing longer week by week? Are you feeling like it's getting a bit out of control, or are you supporting colleagues who seem overwhelmed with technology tools? I have a few ideas to consider, including five general questions to help make sure that these tools truly have you covered or to facilitate a discussion with a group of colleagues. The ideas and questions are meant to spark discussion, get your wheels spinning, and hopefully help you and the educators you work with make decisions about thoughtful technology integration. Read More
Strong Link Found between Emotional Childhood Abuse and Schizophrenia-Like Experiences in Adulthood
A new University of Hertfordshire study has, for the first time, identified a strong link between childhood emotional abuse and schizophrenia-like experiences in healthy adults, such as paranoia, hearing voices, and social withdrawal. Researchers say that those who have experienced emotional abuse in early life are 3.5 times more likely to have schizophrenia-like experiences in adulthood. Researchers also say that the more significant the abuse, the more severe the schizophrenia-like experiences adults have.The research, published in PLOS ONE, is the first to summarize and quantify studies (25 in total) that have explored the relationship between childhood trauma and schizophrenia-like experiences in over 15,000 healthy people. Read More
---

---
JOB POSTINGS
* Special Education - Elementary Teacher - Career opportunities where you can choose your path. From coaching to administration, there are many options to grow your career, while pursuing your interests and passions. We are hiring immediately for a full-time Special Education - Elementary Teacher. Come grow your career with the Clark County School District! To learn more- Click here
* Executive Director, The Creekside School - The Executive Director motivates, encourages, challenges, holds accountable, and empowers the staff and Principal to be effective. As a skilled communicator, the Executive Director shares the school's vision and educational philosophy with the staff, faculty, parents, Board, the wider academic community, and the local community. To learn more- Click here
* Special Education Teachers - Multiple Openings - In Albemarle County Public Schools, we work together as a team to end the predictive value of race, class, gender, and special capacities for our children's success through high-quality teaching and learning for all. We seek to build relationships with families and communities to ensure that every student succeeds. We will know every student! To learn more- Click here
* Disability Support Specialist - The Disability Support Specialist position is located in Soldotna, Alaska. This position will coordinate access, accommodations, and academic support services for students who experience disabilities. To learn more- Click here
* Middle School Teacher: Grades 6-8 - Students are broken into small groups for math, reading, and written language. The team-teaching model requires good communication and professional collaboration skills to provide the best educational experience for our students. To learn more- Click here
* Special Education Teacher K-12 - To develop students' interest, abilities, talents and skills for education and understanding by implementing district approved curriculum; documenting teaching and student progress/activities/outcomes; developing lesson plans; modeling the necessary skills to performing assigned tasks; providing a safe and optimal learning environment; and providing feedback to students, parents and administration regarding student progress, expectations, goals, etc. To learn more- Click here
* High School Math Teacher - Gateway Academy is the first 6th-12th Grade Private Day School in the State of Arizona, specializing in a pure population of Exceptional students. We are seeking a unique Teacher to add to our team of Warriors. To learn more- Click here
* Special Education Teacher for Private New York Schools Program - Under general direction, is responsible for conducting educational classes for special education pre-school and school age students or Early Intervention, Universal Pre-Kindergarten (UPK) or Day Care programs in accordance with the needs of the students and in accordance with the regulations and requirements of the applicable governmental and other regulatory agencies. Acts as team leader of each student's team. The Teacher is a management and supervisory position. To learn more- Click here
* Special Education Teacher - Watertown, NY - Responsible for the supervision of all other staff in the classroom. Ensures that the appropriate staff/child ratio for the classroom is maintained at all times. Support the contribution of parent involvement and to assist in the implementation of this in all aspects of the educational program. Provide homebound services as requested by supervisor as schedule permits. To learn more- Click here
* [2022-2023] Middle School Learning Specialist - Reporting to the Academic Dean, the Learning Specialist will be responsible for providing tailored support to students with special education needs, through integrated co-teaching, in small group settings, or a combination of both. This is an exciting opportunity for a seasoned educator who is passionate about ensuring all students succeed and thrive in school. To learn more- Click here
* [2022-2023] High School Learning Specialist - Reporting to the Academic Dean, the High School Learning Specialist will be responsible for building meaningful relationships with students, implementing a Common Core-aligned curriculum, and working with their grade team to analyze data to drive instruction. This is an exciting opportunity for an educator who is passionate about improving student outcomes by leading excellent instruction and building a positive school culture. To learn more- Click here
* Special Education Teacher and Paraprofessional Positions – District Wide - The purpose of these positions is to help each student learn subject matter and skills that will contribute to his/her development as a mature, capable, and responsible adult. Provide a positive, healthy, and safe environment in which the student can achieve his/her maximum potential. To learn more- Click here
* Special Ed Intellectual Disabilities Teacher, ES, MS, HS - Provides and is accountable for the planning, assessment, instruction, communication, human relations, safety, and management of a classroom or assigned instructional setting. Supports FCPS mission to "inspire, enable, and empower students to meet high academic standards, lead ethical lives, and demonstrate responsible citizenship." To learn more- Click here
* Special Ed Learning Disabilities Teacher, ES, MS, HS - Provides and is accountable for the planning, assessment, instruction, communication, human relations, safety, and management of a classroom or assigned instructional setting. Supports FCPS mission to "inspire, enable, and empower students to meet high academic standards, lead ethical lives, and demonstrate responsible citizenship." To learn more- Click here
* Special Ed Multiple Disabilities Teacher, ES, MS, HS - Provides and is accountable for the planning, assessment, instruction, communication, human relations, safety, and management of a classroom or assigned instructional setting. Supports FCPS mission to "inspire, enable, and empower students to meet high academic standards, lead ethical lives, and demonstrate responsible citizenship." To learn more- Click here
If you are an Employer looking for excellent special education staff - Click here for more information
---
FOOD FOR THOUGHT
Win without boasting. Lose without excuse. Albert Payson Terhune