Week in Review - January 7, 2022

---
NASET
WEEK IN REVIEW
National Association of Special Education Teachers
January 7, 2022 Vol 18 Issue #1
---
---
Dear NASET Members and Guests,
Welcome to NASET's WEEK in REVIEW. Here, we provide you with the latest publications fromNASET to read and or download, as well as some of the most interesting articles that have happened this week in the field of special education. We hope you enjoy this publication. Feel free to send us articles for this publication or let us know your thoughts about the WEEK in REVIEW at news@naset.org. Have a great weekend.

Sincerely,
---
WHATS NEW AT NASET
NASET's LD Report
The Practices of Teachers in the Development of Post-Secondary Skills in Students with Learning Disabilities
Sara Taylor, Ph.D.
Northwest Missouri State University
This issue of NASET's LD Report comes from the Fall 2021 edition of the Journal of the American Academy of Special Education Professionals (JAASEP). It was written by Sarah Taylor, Ph.D. from Northwest Missouri State University. After high school, the outcomes for youth with disabilities fail to keep up with their typically developing peers. Participation in post-secondary education, hourly earnings, and engagement in either education or employment up to six years after high school are all lower than the general population (Cameto et al., 2011). A researcher-developed online survey investigated the current strategies used with students with Specific Learning Disabilities (SLD). The questions focused on the development of skills necessary to meet post-secondary education, employment, and independent living goals. A directed content analysis did not reveal evidence that teachers are using the evidence-based practices described by the National Technical Assistance Center on Transition. The paper includes the practices of respondents. This research shows that there is a significant difference in the practices of teachers when it comes to students with SLD. These differences may contribute to decreased post-secondary engagement. There is also a lack of research and evidence-based practices for this population leading teachers to pull from unreliable sources or ignore the need for transition skills.
---
---
Teens with Disabilities are 5 Times More Likely to Suffer from Mental, Emotional and Behavioral Health Disorders
The pandemic has revealed some truths: A lack of mental health providers to sufficiently meet the needs of those in crisis (including providers of color); and the stress that COVID-19 has introduced is being felt by all ages, with mental health coping strategies being constructed to help. Another truth: Young people with disabilities report poorer mental health compared with peers without disabilities. According to University of Illinois at Chicago researchers, teens with disabilities are up to five times more likely to suffer from mental, emotional and behavioral health disorders than adolescents without disabilities. Kristin Berg, UIC associate professor of disability and human development at the college of applied health sciences, is tackling the latter issue as co-principal investigator of the Behavioral Health Stratified Treatment (BEST project) — a new $7 million, five-year study (funded by the Patient-Centered Outcomes Research Institute) that will assess the integration of mental health services as part of state care coordination services instead of relying on referrals to mental health services. Read More
New Figures Suggest Nearly 1 in 40 Children in the United States Affected by Autism
New figures from the Centers for Disease Control and Prevention (CDC) show that 1 in 40 US children are affected by autism. 2018 data published in the Weekly Report on CDC Mortality and Mortality (MMWR) Surveillance Summary Thursday showed that 2.3 percent of 8-year-old children were affected by autism. According to previous data released in March, only 1.9% of 8-year-old children in the United States were diagnosed with autism. The CDC emphasized that the increased diagnosis of autism is believed to be due to improvements in identifying children with autism. Karen Remley, director of the National Center for Congenital Defects and Developmental Disorders at the CDC, said: "By accessing these services at a young age, children can achieve better grades at school and a better quality of life," Remley added. According to 2014 data, children with autism are 50% more likely to be diagnosed within the first 48 months of life than children born in 2010. Read More
The Link Between Adult ADHD and Fatigue
Have you ever used the phrase, "It makes me tired just thinking about it"? Henry Ford reportedly said something along the lines of: "Thinking is hard work. That may be the reason so few engage in it." There is some truth to the notion that thinking is a strenuous physical activity, witnessed by the fact the human brain weighs in at about 2 percent of our whole body weight but uses up about 20 percent of the body's energy supply. So, what is the connection between these interesting factoids in a blog on adult ADHD? Well, there is increasing, though not yet definitive, evidence of a connection between reports of fatigue and ADHD in adults.1,2,3 These connections arise in the review of social media post themes, reports of fatigue among adults with ADHD, and increased endorsement of ADHD symptoms amongst individuals with chronic fatigue. There are likely other distinctive sources of fatigue, such as sleep difficulties, which are common to adults with ADHD, or any health conditions for which adults with ADHD might be at elevated risk due to poor health monitoring. Tiredness is also an effect of many prescribed stimulants as they wear off later in the day. Read More
---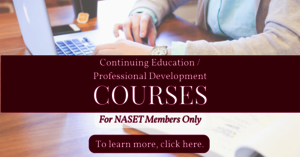 ---
N.Y. Announces Investment for Special Needs Education
Gov. Kathy Hochul has announced plans to include a historic $240 million increase in investment for approved private schools serving children with disabilities in her upcoming 2022-2023 Executive Budget. Governor Hochul also signed a package of legislation to increase resources and support for students with disabilities, their families and social services providers. "This historic investment in schools serving students with disabilities, along with four bills I am signing into law, will make a huge difference in the lives of students, families and schools in every corner of New York," Governor Hochul said. Following the 4 percent cost-of-living adjustment approved for the 2021-2022 school year tuition rates, the New York State Division of the Budget will authorize an additional cost-of-living adjustment of 11 percent for the 2022-2023 school year- an increase of more than 15 percent over two years. The 2022-23 cost-of-living adjustment will increase preschool and school-age special education providers' annual funding by more than $240 million, with the state ultimately reimbursing school districts and counties for roughly 60% of this cost. Read More
Florida Child with Special Needs Receives the Package of a Lifetime from a FedEx Driver
Christmas may have passed, but the gift of giving and holiday spirit is still around— and a Panama City Beach family found that out on Wednesday. The Leis family seems to never have a boring day, especially with 10 children— seven of whom still live at home with mom, Brittany, and dad, Josh. Josh is also in the Air Force. "The hardest part about it is just being away from [family]," he said. "I think when you are home, you really cherish the moments you have with them and the time you spend with them." Nine years ago, Brittany and Josh had Sawyer. He was diagnosed with moderate to severe autism when he was almost two years old. When Sawyer was four, Brittany said he started to develop a unique fascination. "He loves FedEx," she said. "We don't really know why he loves FedEx, but he does." That's right— the package delivery service. Brittany said Sawyer's love for FedEx has helped him, especially in his therapy at Florida State University. Read More
A New Study Shows the Importance of Early Diagnosis of Autism Spectrum Disorder
A new study from The Society for Research in Child Development (SRCD) documents that visible social-communication differences for infants with Autism Spectrum Disorder (ASD) unfold by 9 months, pointing to a critical window for targeted intervention. This research was supported by the National Institute of Mental Health, the National Institute of Deafness and Communication Disorders, the Eunice Kennedy Shriver National Institute of Child Health & Human Development, the National Institute of General Medical Sciences, Office of the Vice President for Research at the University of South Carolina ASPIRE-I, the Marcus Foundation, the Joseph B. Whitehead Foundation, and the Georgia Research Alliance. The foundation for social communication is present from birth, with newborns preferring to orient to faces over non-faces and caregivers over strangers. Between 9-12 months of age, infants develop other social communication skills such as eye gaze, facial expressions, gestures, and sounds. Read More
---

---
TRIVIA QUESTION OF THE WEEK
This week's trivia question:
It's a need this NBA basketball team and its arena have recognized. Individuals with "invisible disabilities" — autism, dementia, post-traumatic stress disorder (PTSD) and other similar conditions — can experience sensory issues brought on by noise and over stimulation. That, of course, is an essential element of the environment in a sports and entertainment venue like the one where this basketball team plays. So, the team and arena has created a dedicated "sensory room" designed by medical professionals to provide a quiet reprieve for those fans, outfitted with bean bags from Yogibo, visual light panels by Nanoleaf, activity panels, bubble walls, and a custom tactile artwork created by an artist with autism. What is the NBA team and the name of the arena where the "sensory room" can be found?
If you know the answer to this week's trivia questions, email it to us at contactus@naset.org by January 11, 2022. If you are correct, you will be acknowledged in next week's NASET's Week in Review
---
7 Differences in the ADHD Brain vs. the Neurotypical Brain
There are few things more infuriating to mental health professionals than hearing "ADHD is not real." Yes, we are headed into the year 2022, and there are still critics, cynics, criticizers, and non-believers vying for the opportunity to disprove the diagnosis. Do I personally believe that the DSM-5 does a great job at outlining the criteria for the diagnosis? Not by a long shot. Do we need more research to help rule out other disorders that overlap with ADHD symptoms? 100 percent. Should the disorder have a different name entirely? Absolutely. (ADHD individuals have no issue focusing on the activities and experiences that they enjoy, hence hyperfocus—which the DSM does not even acknowledge—which I argue is grounds for a new name in and of itself.). Read More
Former NY Mayor, Bill De Blasio's Sudden Shift of Special Education Hearings a 'Betrayal' of Families, Lawyers Say
Former Mayor de Blasio has left successor Eric Adams with a parting grenade – last-minute changes to the system for resolving disagreements over special-education services, The Post has learned. Adams, who was sworn in after midnight on New Year's Eve, faces a lawsuit filed last week seeking to halt what one lawyer called "a betrayal of families of children with disabilities." Without warning or announcement, de Blasio overturned a special-ed system that has been in place for decades. The city is violating a court order to give at least 45 days notice before launching such a plan, says the lawsuit filed in Manhattan federal court. Read More
Cochlear Implant in Children Who are Deaf with Autism Can Improve Language Skills and Social Engagement
Restoring hearing through cochlear implantation for children with autism spectrum disorder (ASD) can help them understand spoken language and enhance social interactions, according to a study from Ann & Robert H. Lurie Children's Hospital of Chicago. The study reported long-term outcomes of the largest number of children with ASD who received a cochlear implant, with mean follow-up of 10.5 years. Findings were published in the journal Otology & Neurotology. "Our results add to the growing body of evidence that cochlear implantation clearly benefits deaf children with autism spectrum disorder," said senior author Nancy Young, MD, Medical Director of Audiology and Cochlear Implant Programs at Lurie Children's and a Professor of Pediatric Otolaryngology at Northwestern University Feinberg School of Medicine. "Improved hearing provides access to spoken language that may enhance their cognitive and communication potential, as well as help these children engage more with their families." Read More
---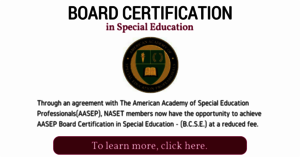 ---
JOB POSTINGS
* [SY 21-22] High School Lunch Coach - Originally founded in 1991 as Harlem RBI, DREAM has grown to annually serve more than 2,500 youth across East Harlem and the South Bronx through a network of six PreK-12, extended-day, extended-year DREAM Charter Schools and community sports-based youth development programs. Through our commitment to rigorous academics, social-emotional learning, deep family and community engagement, and health and wellness, we create lifelong learners who are equipped to fulfill their vision of success in and out of the classroom. To learn more- Click here
* Director of Oregon Migrant Education Service Center - The Director position for the Oregon Migrant Education Service Center (OMESC) will provide leadership for the 3rd largest migrant education program in the nation that includes nine education service districts and nine district regional program. To learn more- Click here
* Executive Director of Special Education - Willamette Education Service District is accepting applications for a full-time (40 hours per week) Executive Director of Special Education position. Successful candidate will work as a member of the Special Education Department and will follow a 240-day calendar. This position will be based at the Willamette ESD Marion Center in Salem, OR and will begin July 1, 2022. To learn more - Click here
* Special Education Teacher-Options Program - The teacher would need to be passionate about supporting inclusion in an academically rigorous environment as well as qualified to teach differentiated, developmental instruction based on student needs. The options Program teacher would help support success for both the student and general education teacher in the inclusion classroom. The teacher is also a key member of the larger Special Services team and should be excited to not only teach, but also work collaboratively to grow this new program. To learn more- Click here
* Special Education Teacher (All Specializations) - 2022-23 School Year - DCPS serves approximately 49,000 students in the nation's capital through the efforts of approximately 4,200 educators in 117 schools. As part of a comprehensive reform effort to become the preeminent urban school system in America, DCPS intends to have the highest-performing, best paid (Salary Range: $56,313 - $90,905), most satisfied, and most honored educator force in the nation and a distinctive central office staff whose work supports and drives instructional excellence and significant achievement gains for DCPS students. To learn more- Click here
* Potential Special Education Teachers 22-23 School Year - If you're a passionate educator or professional looking for a place to build greatness—within students and your own career—you've come to the right place! Our greatness begins with our staff. If you believe each child is capable of finding their own greatness, and working hard to help them pursue their passions, you will fit in well at McPherson Public Schools. To learn more- Click here
* School of Education (Special Education),Tenure Track Faculty - We value the ability to serve students from a broad range of cultural heritages, socioeconomic backgrounds, genders, abilities and orientations. Therefore, we prioritize applicants who demonstrate they understand the benefits diversity brings to a professional educational community. The successful candidate will be an equity-minded individual committed to collaborating with faculty, classified staff, administration, and students who are also committed to closing equity gaps. To learn more- Click here
* Dean of the College of Education - A key member of the Provost's leadership team, the Dean reports to and works with the Provost and Executive Vice President for Academic and Student Affairs. The Dean serves as the chief academic and administrative officer in the College, overseeing strategic planning; budgets; fundraising; curriculum; student recruitment and retention; faculty and staff recruitment, development, support, evaluation, and retention; program development; assessment and reporting; accreditation activities; administration; and community outreach. To learn more- Click here
* Laurence J. Adams Distinguished Chair McDaniel College & President & CEO Target Community & Educational Services, Inc. - McDaniel College in partnership with Target Community & Educational Services, Inc., both located in Westminster, MD., announce the search for a uniquely talented individual to serve the College as the Laurence J. Adams Distinguished Chair and to serve as President & CEO of Target, Inc. (Target), a human service organization. In this dual role, the incumbent will teach half-time at the College and coordinate McDaniel's Human Services Management graduate program and also serve half-time at Target, the program's internship site. To learn more- Click here
* Director of Special Services - The job of Director-Special Services is done for the purpose/s of planning, directing, managing, and supervising multiple Special Services programs; providing information, direction, training and implementation of Special Services processes; serving as a resource to others; achieving defined objectives by planning, evaluating, developing, implementing and maintaining services in compliance with established guidelines; and serving as a member of the leadership team. To learn more- Click here
* Special Education Teacher - Works closely with all members of the dedicated, inter-disciplinary therapeutic team supporting the students and classroom. Teachers also collaborate with parents and guardians to ensure the greatest wrap around services, school -to-home communications, and understanding of the student. Collaboration with our partnering school districts is also essential. To learn more - Click here
* Physical Education Teacher - Works closely with all members of the dedicated, inter-disciplinary therapeutic team supporting the students and classroom. This teacher also collaborates with parents and guardians to ensure the greatest wrap around services, school -to-home communications, and understanding of the student. Collaboration with our partnering school districts is also essential. To learn more - Click here
* Special Education Teacher - Our Teachers assist in providing direction and support to those that work with the students and work in cooperation with Leadership to provide evidence-based, ethical services based on Sherwood Autism Center's philosophy of care, thus ensuring the highest quality of services is provided in a timely and consistent manner to all students. To learn more- Click here
* Elementary and Middle School House Administrator - Green Chimneys School offers an enriched academic environment with a vast array of innovative programming, including life skills, music and art, therapeutic animal-assisted activities, and outdoor education, all based in experiential learning. The fully integrated approach to education at Green Chimneys includes: Academics, Therapeutic Education, Clinical & Related Services, Animal & Nature Program and Vocational Education. To learn more- Click here
*ESE/ESOL Teacher - The ESE/ESOL Teacher at New Beginnings High School utilizes a blended learning approach that combines traditional classroom instruction with online instruction and activities. This model enables New Beginnings High School to offer a wide variety of courses and to increase the amount of self-directed learning that is so crucial to the post-secondary success of our customer. To learn more- Click here
* Faculty - ABSE Special Needs and Learning Disabilities - Lane Community College Faculty members are expected to be skilled educators, with a passion for teaching and continuous improvement in best practices that support equitable student success. The primary responsibilities of full-time faculty is to provide quality education and teaching in a range of community college courses, which may include transfer and/or career technical courses, and to engage in academic professional activities which advance the goals of the College and Division. Faculty members are responsible for following College and Division policies and procedures in support of teaching and learning. To learn more- Click here
* Middle School Special Education Teacher - The Halton School, an independent school for students with Asperger's, is looking for a Middle School Special Education teacher. The teacher will provide special education instruction to students in a small multi-grade class. The teacher will utilize a variety of teaching methods to meet student's educational needs and adapt and develop instructional materials accordingly. To learn more- Click here
* Director of McKay Academic Center (Academic Support) - The Dunham School is a PK-12, non-denominational Christian, independent school serving 785 students on one campus. The school offers fee paid tutoring, coaching, small group instruction and individual courses for students with a range of learning challenges including ADD, ADHD, dyslexia, dysgraphia and high functioning autism. To learn more - Click here
* Special Education Teacher - STARS is owned and operated by Occupational Therapists. You will be an employee and receive full benefits. Summers off with year-round pay and year-round appreciation. With a proven track record, STARS is able to offer you an unbeatable support system and resources. STARS is hiring for the 2021-2022 and 2022-2023 school years. STARS places Special Education Teachers throughout the Phoenix, Tucson and the surrounding area public schools. To learn more- Click here
* Middle School and High School Special Needs Teacher at the Anglo-American School of Sofia - We are a school of extraordinary families and outstanding teachers. We are an inspiring educational community - nestled in the stunning foothills of Mount Vitosha on the outskirts of Sofia. We are an exceptional IB world school offering children from 4 to 18 years a world class educational experience. We take pride in academic achievement, and value creativity and athletic talent with equal vigor. We offer a curriculum and approach that looks beyond the classroom and prepares our students for the challenges and opportunities that the world has to offer. To learn more- Click here
* Coordinator, Residential Program for Students with Intellectual Disabilities - Lakeland University seeks a mission-oriented individual passionate about creating a more inclusive world to develop and coordinate an innovative residential program for students with intellectual disability slated to open on its campus in Fall 2022. The program is designed to provide students with a residential collegiate experience while preparing them for the next steps in their lives, whether that would be continuing with higher education or moving into employment and the community. To learn more- Click here
* Special Education Teacher - This position is responsible for the instruction of educational programs and curricula for exceptional students. The Emotional Support Special Education Teacher develops and implements the Individual Education Plan (IEP) for each student and collaborates with members of the instructional team in the planning and implementation of behavioral and academic interventions and supports to ensure students receive a quality educational program. To learn mor- Click here
If you are an Employer looking for excellent special education staff - Click here for more information
---
FOOD FOR THOUGHT
Instead of trying to change your entire life in January, the simpler strategy is to adopt a 12-month plan where you're making constant improvements. S. J. Scott