Week in Review - January 21, 2022

---
NASET
WEEK IN REVIEW
National Association of Special Education Teachers
January 21, 2022 Vol 18 Issue #3
---

---
Dear NASET Members and Guests,
Welcome to NASET's WEEK in REVIEW. Here, we provide you with the latest publications fromNASET to read and or download, as well as some of the most interesting articles that have happened this week in the field of special education. We hope you enjoy this publication. Feel free to send us articles for this publication or let us know your thoughts about the WEEK in REVIEW at news@naset.org. Have a great weekend.

Sincerely,
---
NASET Spotlight
Career Center
Become a Board Certified Inclusive Education Specialist
The NASET and AASEPBoard Certification for Inclusive Education Specialist (BCIES) program is comprised of a comprehensive compilation of 30 Units of study broken down into 5 specific Modules. Each Unit contains video lectures, PowerPoint presentations, supplemental videos and supplemental readings. At the end of each Module, there is a multiple-choice examination which must be successfully completed to move on to the next Module. Upon successful completion of each Module exam, you will immediately be able view/save or print a professional certificate of completion.
Clearly, having Board Certification for Inclusive Education Specialist (BCIES)brings attention to a level of expertise you have compared to other teachers in the field and also allows for the designation of a highly qualified specialist in the field of special education and inclusive teaching. The NASET and AASEPBoard Certification program for becoming an Inclusive Education Specialist (BCIES) offers you all the materials to be an effective, articulate, and qualified specialist in the field of inclusion education. In the end, completion of the BCIES program will provide you with the knowledge, skills and abilities to confidently work in inclusion settings with students, parents, and administrators.
---
---
More Studies Mark the Pandemic's Toll on Student Achievement
The highly contagious Omicron variant prompted Chicago, Detroit and several more of nation's largest school districts to shut down in-person school in early January 2022. But many more educators are trying to keep schools open not only to please working parents, but also to prevent students from falling further behind this year. I last wrote about the academic toll of COVID in the summer of 2021 when three major studies of student test scores from that spring indicated that students were learning less than usual and their academic achievement was behind where it has been historically for each grade. Exactly how behind students were depends on the test and how the researchers converted statistical units into months of learning, but it ranged from an average of a few months to a half a year of lost instruction. The slide was much larger in math than in reading. Read More
Adult Autism Diagnoses Don't Routinely Follow Other Diagnoses in Childhood
Most people who are diagnosed with autism in adulthood were not diagnosed with a psychiatric condition during childhood, according to a new study. The result suggests that childhood misdiagnosis cannot explain why some people with autism are identified only later in life, says lead investigator Laurent Mottron, professor of psychiatry at the University of Montreal in Canada. Instead, these people may have camouflaged their traits through adolescence, have late-emerging traits or have a different condition similar to autism, he says. Others, however, say it's difficult to draw firm conclusions from the study because the condition's diagnostic criteria have shifted over time, and because of holes in the dataset the researchers relied on. Read More
Districts Get Creative to Maintain Special Education Services as COVID Drags On
Research has highlighted the pandemic's disproportionate impact on students with disabilities, and federal, state and local school offices have promoted efforts to improve and expand supports for students. Still, no one wanted more school closures nearly two years into the pandemic. "I think what schools are struggling with right now … is well, if we go back to virtual, what do we do with kids with disabilities?" said Mitchell Yell, the Fred and Francis Lester Palmetto Chair in Teacher Education at the University of South Carolina. Yell, who is also on the board of directors for the Council for Exceptional Children, said special educators must continue to ensure all services and instructional supports in a student's individualized education program are received and that teachers and administrators monitor progress toward students' unique goals. Read More
---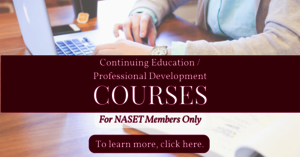 ---
Children's Behavior at Home Worse During Remote Learning
Parents report that their children's behavioral health at home is worse during remote learning than with in-person learning, according to a research letter published online Jan. 10 in JAMA Pediatrics. Emily C. Hanno, Ph.D., from Harvard University in Cambridge, Massachusetts, and colleagues administered online surveys four times to 405 parents of children in Massachusetts from Jan. 4 to May 23, 2021. Parents indicated their child's current learning format in each wave and then reported their child's behavioral health on three measures: general behavioral health in the last month; number of maladaptive behavioral changes in the previous month; and frequency of dysregulated behaviors. Overall, 348 parents reported on 356 children's behaviors in at least one of the surveys. The researchers found that 57.0 percent of the children switched learning formats at least once across the four waves. Children's behavioral outcomes tended to be worse during remote than in-person schooling. Read More
Amtrak Pays Over $2 Million to Individuals in Disability Settlement
The Department of Justice today announced that Amtrak paid over $2 million to more than 1,500 individuals who experienced disability discrimination while traveling or attempting to travel by train. The payments were part of a comprehensive settlement agreement reached on Dec. 2, 2020, to resolve the United States' determination that Amtrak failed for over a decade to make existing stations in its intercity rail transportation system accessible to people with disabilities, including those who use wheelchairs, as required by the Americans with Disabilities Act (ADA). The payments follow a year-long process to identify victims of that discrimination. "As a result of the Justice Department's efforts, more than 1,500 people with disabilities harmed by Amtrak's inaccessible rail stations are receiving compensation for the discrimination they experienced," said Assistant Attorney Kristen Clarke of the Justice Department's Civil Rights Division. Read More
Learning Through 'Guided' Play Can Be as Effective as Adult-Led Instruction Up to at Least Age Eight (8)
Teaching younger children through 'guided' play supports key aspects of their learning and development at least as well - and sometimes better - than the traditional direct instruction they usually receive at school, a new analysis finds. Guided play broadly refers to playful educational activities which, although gently steered by an adult using open-ended questions and prompts, give children the freedom to explore a learning goal in their own way. The new study gathered data about the impact of this approach on 3,800 children aged three to eight. It found that guided play can be just as effective as more traditional methods of classroom instruction in the development of key literacy, numeracy and social skills - as well as the acquisition of executive functions (a cluster of essential thinking skills). The findings also suggest that children may master some skills - notably in math - more effectively through guided play than via other methods. Read Mor
---

---
TRIVIA QUESTION OF THE WEEK
Congratulations to: Diane Campbell-Mitchell, Patsy Ray, Sarojanie Samlal, LauroEsquilona, Rise Jongeling, Stephanie Jenkins, Karen Frantz-Fry, and Lynne Shields, who all knew the answer to last week's trivia question:
The pandemic has revealed some truths: A lack of mental health providers to sufficiently meet the needs of those in crisis (including providers of color); and the stress that COVID-19 has introduced is being felt by all ages, with mental health coping strategies being constructed to help. Another truth: Young people with disabilities report poorer mental health compared with peers without disabilities. According to a recent study by University of Illinois at Chicago researchers, teens with disabilities are how many times more likely to suffer from mental, emotional and behavioral health disorders than adolescents without disabilities?
Answer: FIVE (5)
This week's trivia question: Under the federal special education law, IDEIA, all students receiving special education services are afforded a "FAPE". The FA stands for "Free Appropriate". What does the "PE" stand for?
If you know the answer to this week's trivia questions, email it to us at contactus@naset.org by January 25, 2022. If you are correct, you will be acknowledged in next week's NASET's Week in Review
---
Decoding Inner Language to Treat Speech Disorders
When human beings speak, different areas of their brain must be activated. However, the function of these regions can be seriously impaired after damage to the nervous system. For example, amyotrophic lateral sclerosis (or Charcot's disease) can completely paralyze the muscles used to speak. In other cases, following a stroke for example, areas of the brain responsible for language can be affected: this is called aphasia. However, in many of those cases, the ability of patients to imagine words and sentences remains partly functional. Decoding our internal speech is therefore of great interest to neuroscience researchers. But the task is far from easy, as Timothée Proix, scientist in the Department of Basic Neuroscience at the UNIGE Faculty of Medicine, explains: "Several studies have been conducted on the decoding of spoken language, but much less on the decoding of imagined speech. This is because, in the latter case, the associated neural signals are weak and variable compared to explicit speech. They are therefore difficult to decode by learning algorithms." That is, through computer programs. Read More
How Much Do Students Learn When They Double the Speed of Their Class Videos?
Recorded lectures have become a routine part of course instruction during the COVID-19 pandemic, and college students often try to pack more learning into a shorter span by watching these recordings at double their normal speed or even faster. But does comprehension suffer as a result? Surprisingly, no -- up to a point. A new UCLA study shows that students retain information quite well when watching lectures at up to twice their actual speed. But once they exceed that limit, things begin to get a little blurry, said Alan Castel, the study's senior author and a UCLA professor of psychology. With 85% of UCLA students surveyed as part of the study reporting they "speed-watched" lecture videos, the researchers engaged students in a series of experiments to test how faster speeds affected learning and knowledge retention. Read More
Analysis: Nearly One-Quarter of States Are Leaving the Public in the Dark About 2021's Standardized Tests. That's a Huge Problem
We knew the picture of student learning during the COVID-19 pandemic would be murky, as states canceled standardized testing in 2020 and the federal government relaxed rules on how testing should work in 2021. This year, parents and policymakers will have a lot more clarity in some states than others. Our nationwide review of state testing policies finds that some states managed to pull off standardized testing in 2021 with the same levels of student participation they could expect in a normal year and reported the results publicly — with all the caveats that come with testing during a global pandemic, when many students were still learning remotely. But nearly one-quarter of states are leaving the public in the dark, reporting no information at all about how many students took the tests or what results look like. Read More
---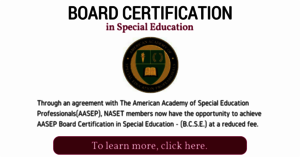 ---
National Survey Shows Mentoring More Important Than Ever for Student Success
In a new national survey of 1,418 teachers by education nonprofit Gradient Learning released Monday, an overwhelming majority of teachers said one-on-one mentoring for students is vital for student success. The Gradient Learning survey, conducted in partnership with Project Tomorrow, queried teachers in grades 4–12, with 85% being classroom teachers and 11% special education teachers. The respondents were from rural, urban, and suburban schools. "Mentoring, at its core, guarantees young people that there is someone who cares about them, assures them they are not alone in dealing with day-to-day challenges, and makes them feel like they matter," according to nonprofit organization Mentor. "Research confirms that quality mentoring relationships have powerful positive effects on young people in a variety of personal, academic, and professional situations." Read More
'Already in the Door': How One California Charter Network is Recruiting Staff as Special Education Teachers with Free Credentialing, Mentorship, and Better Salaries
As schools nationwide scramble to hire special education teachers after a pandemic-exacerbated shortage, a California charter network is turning to existing staff to fill classroom slots by paying for costly credential programs, boosting salaries, and providing mentors. "I've seen this across systems, not just Aspire, where we have these great educators in our schools, who just need support in accessing credential programs," said Aspire Charter Schools senior special education director Lisa Freccero. "They're invested in our schools; they want to work with our kids; they want to work in special education." Read More
Anxious, Passive, Glum Students Are No Fun. Here's An Alternative.
"They are not sticking their feet out as much anymore." That's what the principal of a Long Island elementary school told me when I asked if she'd noticed her students becoming any more independent after they'd been given the homework assignment: "Go home and do something new on your own, without your parents." "You mean they used to trip each other more?" I asked, confused. "No!" said the principal. "They used to stick their feet out for the teacher to tie their shoes. Now they're not doing that as much anymore." It's funny how one little story can bring an entire issue into focus, but that one did the trick. Over the course of a generation or two, something changed in the can-do attitude of kids. The upside is that they are not afraid or ashamed to ask for help. The downside is that somehow, they don't feel as much need to hurry up and learn a basic skill that would allow them to get places, literally. Read More
What is a Sensory Diet for Autism?
It was March 2020 and the world had just shut down. My five-year-old had just been admitted into the gifted program at school but had not started in his new classes yet. Suddenly, I was supposed to homeschool a not-yet-diagnosed child on the autism spectrum who was smarter than me already. My ever-moving, always talking, easily bored, computer work-hating kindergartener was being required to do school work that was too easy for him online. He was miserable. Owen had not been home all day every day since he was a baby. He loved his school, his routine, and his friends. I had never had to keep him busy all day while trying to educate him per someone else's requirements. Every day, for hours, we experienced his violent meltdowns. I was terrified. I began looking for ways to keep his mind and body busy. A sensory diet was the last thing I wanted to bother with–or so I thought. Read More
Can ADHD Cause Memory Issues?
ADHD is a developmental disorder that begins in childhood but often persists into adulthood. It is classified into three subtypes: inattentive type, hyperactive/impulsive type, and combination type. Inattentive symptoms include trouble focusing, difficulty following through on tasks and instructions, making "careless" mistakes, losing items, and problems with other activities that require sustained mental focus. Hyperactive/impulsive symptoms include being constantly in motion, physical restlessness, trouble with impulse control, interrupting or blurting out responses, and difficulty waiting for a turn. Forgetting things such as appointments, assignments, or paying bills is common in both children and adults with ADHD. ADHD can also impact working memory. This article will discuss the ways in which ADHD affects memory, strategies for improving memory, and more. Read More
Students with Special Needs Fall Behind with Remote Learning
Multiple school districts throughout Mid-Michigan have decided to make the difficult decision to transition to virtual learning due to the surge in COVID-19 cases. Grand Blanc Schools Superintendent Trevor Alward sympathizes with students and families in the district as they switch to a temporary remote instruction starting with the high school students. "I know it's a hardship for many, but it's a necessary thing for us to keep our doors open," said Alward. ABC12 wanted to find out how the back in forth transition from virtual to in-person learning has impacted students. "It takes a long time for our kids to catch on to new skills and tasks. And from a personal standpoint, with my daughter, who is at the secondary level, she has acquired a lot of skills, but she's lost a lot of them since," said Kimberly McCarthy. Read More
---

---
JOB POSTINGS
* [2021-2022] Reading Interventionist - The Reading Interventionist will be responsible for providing tailored support to students that are reading significantly below grade level in grades K-2 through small group instruction (3-4 students) and push-in support. This is an exciting opportunity for a seasoned educator who is passionate about ensuring all students succeed and thrive in school. To learn more- Click here
* Special Education Teacher - Rivermont, is a subsidiary of New Story Schools, which is an educational organization comprised of special education schools in Pennsylvania, Virginia, Ohio, New Jersey, and Massachusetts. We offer an academic learning environment integrated with behavior support services for students diagnosed with autism or emotional/behavioral disorders. To learn more- Click here
* Principal - Our multidisciplinary teams collaborate with families, school districts and community partners to empower children in overcoming challenges and creating new stories in their lives. Do you have a passion for education and being a part of a mission-driven organization? Do you want to join a fast-growing company with excellent benefits, such as tuition reimbursement, generous paid time off, and so much more? To learn more- Click here
* Special Education Teacher - Do you aspire to help children with diverse challenges build skills for their future? Are you ready to make a real impact in their lives? As a Special Education Teacher at Bancroft, you will draw upon a wealth of curriculum and clinical resources to design individualized student goals. To learn more- Click here
* [SY 21-22] High School Lunch Coach - Originally founded in 1991 as Harlem RBI, DREAM has grown to annually serve more than 2,500 youth across East Harlem and the South Bronx through a network of six PreK-12, extended-day, extended-year DREAM Charter Schools and community sports-based youth development programs. Through our commitment to rigorous academics, social-emotional learning, deep family and community engagement, and health and wellness, we create lifelong learners who are equipped to fulfill their vision of success in and out of the classroom. To learn more- Click here
* Director of Oregon Migrant Education Service Center - The Director position for the Oregon Migrant Education Service Center (OMESC) will provide leadership for the 3rd largest migrant education program in the nation that includes nine education service districts and nine district regional program. To learn more- Click here
* Executive Director of Special Education - Willamette Education Service District is accepting applications for a full-time (40 hours per week) Executive Director of Special Education position. Successful candidate will work as a member of the Special Education Department and will follow a 240-day calendar. This position will be based at the Willamette ESD Marion Center in Salem, OR and will begin July 1, 2022. To learn more - Click here
* Special Education Teacher-Options Program - The teacher would need to be passionate about supporting inclusion in an academically rigorous environment as well as qualified to teach differentiated, developmental instruction based on student needs. The options Program teacher would help support success for both the student and general education teacher in the inclusion classroom. The teacher is also a key member of the larger Special Services team and should be excited to not only teach, but also work collaboratively to grow this new program. To learn more- Click here
* Special Education Teacher (All Specializations) - 2022-23 School Year - DCPS serves approximately 49,000 students in the nation's capital through the efforts of approximately 4,200 educators in 117 schools. As part of a comprehensive reform effort to become the preeminent urban school system in America, DCPS intends to have the highest-performing, best paid (Salary Range: $56,313 - $90,905), most satisfied, and most honored educator force in the nation and a distinctive central office staff whose work supports and drives instructional excellence and significant achievement gains for DCPS students. To learn more- Click here
* Potential Special Education Teachers 22-23 School Year - If you're a passionate educator or professional looking for a place to build greatness—within students and your own career—you've come to the right place! Our greatness begins with our staff. If you believe each child is capable of finding their own greatness, and working hard to help them pursue their passions, you will fit in well at McPherson Public Schools. To learn more- Click here
* School of Education (Special Education),Tenure Track Faculty - We value the ability to serve students from a broad range of cultural heritages, socioeconomic backgrounds, genders, abilities and orientations. Therefore, we prioritize applicants who demonstrate they understand the benefits diversity brings to a professional educational community. The successful candidate will be an equity-minded individual committed to collaborating with faculty, classified staff, administration, and students who are also committed to closing equity gaps. To learn more- Click here
* Dean of the College of Education - A key member of the Provost's leadership team, the Dean reports to and works with the Provost and Executive Vice President for Academic and Student Affairs. The Dean serves as the chief academic and administrative officer in the College, overseeing strategic planning; budgets; fundraising; curriculum; student recruitment and retention; faculty and staff recruitment, development, support, evaluation, and retention; program development; assessment and reporting; accreditation activities; administration; and community outreach. To learn more- Click here
* Laurence J. Adams Distinguished Chair McDaniel College & President & CEO Target Community & Educational Services, Inc. - McDaniel College in partnership with Target Community & Educational Services, Inc., both located in Westminster, MD., announce the search for a uniquely talented individual to serve the College as the Laurence J. Adams Distinguished Chair and to serve as President & CEO of Target, Inc. (Target), a human service organization. In this dual role, the incumbent will teach half-time at the College and coordinate McDaniel's Human Services Management graduate program and also serve half-time at Target, the program's internship site. To learn more- Click here
* Director of Special Services - The job of Director-Special Services is done for the purpose/s of planning, directing, managing, and supervising multiple Special Services programs; providing information, direction, training and implementation of Special Services processes; serving as a resource to others; achieving defined objectives by planning, evaluating, developing, implementing and maintaining services in compliance with established guidelines; and serving as a member of the leadership team. To learn more- Click here
* Special Education Teacher - Works closely with all members of the dedicated, inter-disciplinary therapeutic team supporting the students and classroom. Teachers also collaborate with parents and guardians to ensure the greatest wrap around services, school -to-home communications, and understanding of the student. Collaboration with our partnering school districts is also essential. To learn more - Click here
* Physical Education Teacher - Works closely with all members of the dedicated, inter-disciplinary therapeutic team supporting the students and classroom. This teacher also collaborates with parents and guardians to ensure the greatest wrap around services, school -to-home communications, and understanding of the student. Collaboration with our partnering school districts is also essential. To learn more - Click here
* Special Education Teacher - Our Teachers assist in providing direction and support to those that work with the students and work in cooperation with Leadership to provide evidence-based, ethical services based on Sherwood Autism Center's philosophy of care, thus ensuring the highest quality of services is provided in a timely and consistent manner to all students. To learn more- Click here
* Elementary and Middle School House Administrator - Green Chimneys School offers an enriched academic environment with a vast array of innovative programming, including life skills, music and art, therapeutic animal-assisted activities, and outdoor education, all based in experiential learning. The fully integrated approach to education at Green Chimneys includes: Academics, Therapeutic Education, Clinical & Related Services, Animal & Nature Program and Vocational Education. To learn more- Click here
*ESE/ESOL Teacher - The ESE/ESOL Teacher at New Beginnings High School utilizes a blended learning approach that combines traditional classroom instruction with online instruction and activities. This model enables New Beginnings High School to offer a wide variety of courses and to increase the amount of self-directed learning that is so crucial to the post-secondary success of our customer. To learn more- Click here
* Faculty - ABSE Special Needs and Learning Disabilities - Lane Community College Faculty members are expected to be skilled educators, with a passion for teaching and continuous improvement in best practices that support equitable student success. The primary responsibilities of full-time faculty is to provide quality education and teaching in a range of community college courses, which may include transfer and/or career technical courses, and to engage in academic professional activities which advance the goals of the College and Division. Faculty members are responsible for following College and Division policies and procedures in support of teaching and learning. To learn more- Click here
* Middle School Special Education Teacher - The Halton School, an independent school for students with Asperger's, is looking for a Middle School Special Education teacher. The teacher will provide special education instruction to students in a small multi-grade class. The teacher will utilize a variety of teaching methods to meet student's educational needs and adapt and develop instructional materials accordingly. To learn more- Click here
* Director of McKay Academic Center (Academic Support) - The Dunham School is a PK-12, non-denominational Christian, independent school serving 785 students on one campus. The school offers fee paid tutoring, coaching, small group instruction and individual courses for students with a range of learning challenges including ADD, ADHD, dyslexia, dysgraphia and high functioning autism. To learn more - Click here
* Special Education Teacher - STARS is owned and operated by Occupational Therapists. You will be an employee and receive full benefits. Summers off with year-round pay and year-round appreciation. With a proven track record, STARS is able to offer you an unbeatable support system and resources. STARS is hiring for the 2021-2022 and 2022-2023 school years. STARS places Special Education Teachers throughout the Phoenix, Tucson and the surrounding area public schools. To learn more- Click here
* Middle School and High School Special Needs Teacher at the Anglo-American School of Sofia - We are a school of extraordinary families and outstanding teachers. We are an inspiring educational community - nestled in the stunning foothills of Mount Vitosha on the outskirts of Sofia. We are an exceptional IB world school offering children from 4 to 18 years a world class educational experience. We take pride in academic achievement, and value creativity and athletic talent with equal vigor. We offer a curriculum and approach that looks beyond the classroom and prepares our students for the challenges and opportunities that the world has to offer. To learn more- Click here
* Coordinator, Residential Program for Students with Intellectual Disabilities - Lakeland University seeks a mission-oriented individual passionate about creating a more inclusive world to develop and coordinate an innovative residential program for students with intellectual disability slated to open on its campus in Fall 2022. The program is designed to provide students with a residential collegiate experience while preparing them for the next steps in their lives, whether that would be continuing with higher education or moving into employment and the community. To learn more- Click here
* Special Education Teacher - This position is responsible for the instruction of educational programs and curricula for exceptional students. The Emotional Support Special Education Teacher develops and implements the Individual Education Plan (IEP) for each student and collaborates with members of the instructional team in the planning and implementation of behavioral and academic interventions and supports to ensure students receive a quality educational program. To learn mor- Click here
If you are an Employer looking for excellent special education staff - Click here for more information
---
FOOD FOR THOUGHT
Unexpected kindness is the most powerful, least costly, and most underrated agent of human change. Bob Kerrey