Week in Review - January 14, 2022
---
NASET
WEEK IN REVIEW
National Association of Special Education Teachers
January 14, 2022 Vol 18 Issue #2
---

---
Dear NASET Members and Guests,
Welcome to NASET's WEEK in REVIEW. Here, we provide you with the latest publications fromNASET to read and or download, as well as some of the most interesting articles that have happened this week in the field of special education. We hope you enjoy this publication. Feel free to send us articles for this publication or let us know your thoughts about the WEEK in REVIEW at news@naset.org. Have a great weekend.

Sincerely,
---
WHATS NEW AT NASET
NASET's Autism Spectrum Disorder Series
The Impact of a Community-University Partnership Program on Special Education Teacher Training in Autism Spectrum Disorder
Emily R. Shamash, Ed.D.
Alyson M. Martin, Ed.D.
Fairfield University
This issue ofNASET's Autism Spectrum Disorder series comes from the Fall 2021 edition of the Journal of the American Academy of Special Education Professionals (JAASEP). It was written by Emily R. Shamash, Ed.D., and Alyson M. Martin, Ed.D. from Fairfield University. The need for highly qualified teachers who have experience and training with students with ASD continues to grow. In order to meet the need for high quality supervised field experiences for teacher candidates as well as opportunities for students with ASD to gain exposure to post-secondary activities on a University campus, the Transition Opportunities for Post-Secondary Success (TOPS) program was launched. This program offered a unique opportunity for both undergraduate and graduate pre-service regular and special educators to gain hands-on practical experience teaching students with ASD under the guidance of highly qualified special educators. Assisting in the TOPS program offered practical experiences that mirrored theoretical and practical approaches taught in the higher education classroom. Survey data was collected on the TOPS assistant experiences with regard to the impact on their future professional interest in special education and ASD and the overall perceived value of the training. A synthesis of results and next steps for research and practice are discussed.
---
---
Infants with Autism Don't Engage with 'Baby Talk'
That sing-song speech parents use when talking to their babies is universal, and infants tend to prefer it. So, when a baby doesn't seem to engage with this melodic "motherese," or baby talk, it can be an early sign of Autism Spectrum Disorder (ASD). Researchers at the University of California, San Diego used numerous techniques to pinpoint brain areas responsible for a child's reaction to baby talk -- like doggie for dog or horsie for horse. "This new study, which combined state-of-the-art brain imaging, eye-tracking and clinical testing, opens the door toward precision medicine in autism," said senior author Eric Courchesne, a professor of neuroscience and co-director of the Autism Center of Excellence at UCSD. Read More
Staffing Shortages Are Hurting Students Who Need Extra Reading Support
Kattie Hogan spends two 56-minute periods each day helping small groups of 6th and 7th graders at a suburban middle school in Detroit with reading, writing, speaking, and listening. She's having more trouble than ever this year keeping students engaged and on task. Six staffers at the school, including teachers and a social worker, have left since the start of the school year. Hogan has had to serve as a substitute for some of those openings and for teachers who are out sick or in quarantine at home. Those duties eat up much of the time Hogan, the part-time reading intervention teacher, would spend planning lessons. Some days, she has to shift her students into another class of 25 to 30 students. Read More
U.S. Secretary of Education Miguel Cardona Discusses the Push to Keep Schools Open
Will school be open tomorrow? Should school be open tomorrow? And if school is open, will there be enough bus drivers to get kids there and enough teachers in front of the classroom? This is the third calendar year of the pandemic, and the omicron wave has once again forced school systems to rethink how to live and teach with COVID. To talk about that, we are joined now by the U.S. secretary of education, Miguel Cardona. Welcome. Read More
---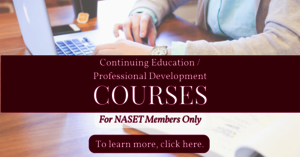 ---
Can Texting Parents Improve School Attendance?
Chronic absence, which is defined as missing 10% or more of school days for any reason including excused, unexcused absences and suspensions, can lead to students having difficulty learning to read by 3rd grade, staying on track academically in middle school, and graduating from high school, according to Attendance Works. An analysis of attendance rates at 17 California school districts showed chronic absenteeism rates spiked from 11.2% in October 2019 to 27.4% in October 2021. Black and Hispanic/Latino students had higher rates of chronic absenteeism than White and Asian students in those districts. "This year, we believe chronic absence rates are even more elevated given the rough start to school with buildings opening for in-person instruction just as the delta variant was spreading," Hedy Chang, executive director of Attendance Works, told K-12 Dive in an email in November. Read More
Study Identifies Biomarkers Linked to Autism Risk
A large study by researchers at Columbia University Mailman School of Public Health and the Norwegian National Institute of Public Health has identified molecular signatures of gestational inflammation linked to the risk of developing autism spectrum disorder (ASD). These findings, which provide insights into abnormal brain development, could eventually lead to a test to screen for ASD at birth. The study is published in the journal Molecular Psychiatry. The new research aligns with growing evidence that the risk of ASD is increased by fetal exposure to inflammation. In earlier studies, the researchers linked ASD risk to prenatal exposure to maternal fever, and to influenza infection and herpes virus type 2 infection—two of many potential triggers for maternal inflammation and ASD. Read More
Parents, Advocacy Group Ask Federal Judge to Stop Michigan Schools from Going Virtual
Parents of Ann Arbor Public Schools' students with disabilities asked a federal judge Wednesday to stop Michigan schools from shifting to remote learning amid another COVID-19 surge. The Brain Injury Rights Group, a New York-based organization that advocates for children and adults with disabilities, asked U.S. District Court Judge Judith Levy to issue a temporary restraining order to stop schools from closing without the consent of parents of children receiving special education services. Ann Arbor Public Schools shifted to remote learning this week with plans to return to in-person classes on Monday. "Since the pandemic's beginning, we have learned that students attending school remotely suffer socially, emotionally, and academically," attorneys for the parents wrote in the filing. "Special education students suffer more so than non-disabled students." Read More
Therapy Animals a Treat for Students, Staffs at Northwest Arkansas Schools
Murphy the labradoodle has become a familiar sight at Bentonville's Washington Junior High School, and for at least some students, his presence has a soothing effect. "I'll see him in the halls and stuff, and he's always just wagging his tail, and he's super happy," said Cali McLaughlin, 12, of Bella Vista, a seventh grader at the school. Cali said she often finds peace from petting Murphy when she's having a bad day. "It's just comforting and just cheers me up a lot," she said. "When I leave, I'll continue to think about him and how he was super sweet." Murphy is a certified therapy dog, one of four therapy dogs owned by staff members serving on Bentonville School District campuses, said Don Hoover, executive director of student services. While there are no official therapy animal programs in Northwest Arkansas' largest school districts, introducing therapy animals into schools is a growing trend within the Bentonville and Springdale districts, administrators said. It's one way they hope to boost staff and student wellness. Read More
---

---
TRIVIA QUESTION OF THE WEEK
Congratulations to: Karen Frantz-Fry and Susan Mason who knew the answer to last week's trivia question:
It's a need this NBA basketball team and its arena have recognized. Individuals with "invisible disabilities" — autism, dementia, post-traumatic stress disorder (PTSD) and other similar conditions — can experience sensory issues brought on by noise and over stimulation. That, of course, is an essential element of the environment in a sports and entertainment venue like the one where this basketball team plays. So, the team and arena has created a dedicated "sensory room" designed by medical professionals to provide a quiet reprieve for those fans, outfitted with bean bags from Yogibo, visual light panels by Nanoleaf, activity panels, bubble walls, and a custom tactile artwork created by an artist with autism. What is the NBA team and the name of the arena where the "sensory room" can be found?
Answer: BROOKLYN NETS; BARCLAY'S CENTER
…but it should be noted that some people gave other answers where arenas have similar types of resources such as the Cleveland Cavaliers at the Quicken Loans Arena (submitted by Helma Wardenaar, Diane Campbell-Mitchell, Katrina Snider, Jenifer Womble-Ericson), the Utah Jazz at the Vivint Smart Home Arena (submitted by Katherine L. Horn, Patsy Ray, Lauro Esquilona, and Zenaida Lemus), and the Charlotte Hornets at the Spectrum Center (submitted by Cindi Maurice)
This week's trivia question:
The pandemic has revealed some truths: A lack of mental health providers to sufficiently meet the needs of those in crisis (including providers of color); and the stress that COVID-19 has introduced is being felt by all ages, with mental health coping strategies being constructed to help. Another truth: Young people with disabilities report poorer mental health compared with peers without disabilities. According to a recent study by University of Illinois at Chicago researchers, teens with disabilities are how many times more likely to suffer from mental, emotional and behavioral health disorders than adolescents without disabilities?
If you know the answer to this week's trivia questions, email it to us at contactus@naset.org by January 18, 2022. If you are correct, you will be acknowledged in next week's NASET's Week in Review
---
NY Gov. Hochul Signs Bill for $40M Early Intervention Fund but Sidesteps Formula Change
New York Gov. Kathy Hochul last week signed legislation to increase funding for Early Intervention services for young children with developmental delays and also pledged a major funding increase for specialized schools serving children with disabilities. The Covered Lives for Early Intervention bill had strong support from education advocates in Rochester and across the state. It creates a $40 million fund to cover Early Intervention claims from providers and forces private insurers, who historically have denied the vast majority of claims, to pay into it. Early Intervention, for children ages 0-3, and pre-kindergarten special education, for 4-year-olds, have been in crisis in Monroe County and elsewhere for years. Parents cannot get their children the services they need, in part because providers are abandoning the field due to low reimbursement rates. Read More
Rate of ADHD, Autism Diagnoses Higher Among Children on Medicaid
Children covered under Medicaid are twice as likely to be diagnosed with disorders such as ADHD or autism compared with those who have private insurance, a study published Wednesday by JAMA Psychiatry found. And regardless of their insurance status, 30% of White children are diagnosed with one of these disorders by age 8, compared with 23% of Black children, 15% of Hispanic children and 9% of Asian children, researchers said. By that age, 24% of children insured with Medicaid and 11% of those covered by private health insurance are diagnosed with at least one neurodevelopmental disorder, the data showed. Medicaid is the federal and state program that helps with healthcare costs for some people with limited income and resources. Read More
---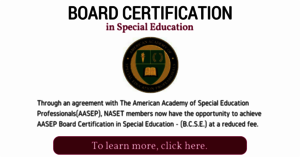 ---
Highly Restrictive Diet Might Ease ADHD Symptoms, Study Suggests
Can eating a highly restrictive "few-foods diet" ease the classic symptoms of attention deficit hyperactivity disorder (ADHD) in kids? New research suggests that short-term nutritional intervention, which tests whether certain foods are a trigger for ADHD symptoms through the process of elimination, might make a difference. ADHD can result in inattentiveness, hyperactivity and impulsiveness, and nutrition can play a part in managing symptoms, the European researchers said. In the case of this study, the most stringent diets consisted of rice, turkey, vegetables (cabbage, beets, cauliflower, sprouts, lettuce), pears, olive oil, ghee (clarified butter), salt and drinks with added calcium and water. During the first two weeks of the diet, other foods were added, including lamb, butter and small portions of wheat, corn, potatoes, some fruits and honey. Read More
Marriage and the Single Life Among Adults with Intellectual Disabilities Carries Rewards and Some Risks
When Mike asked Laura to marry him, he didn't know that a "yes" would mean a cut in benefits — that Laura would get less than $20 in food stamps a month. Would that keep them from tying the knot? In this episode of A Valid Podcast, Laura responds to Mike's proposal. Plus, more about what this couple — who have learning and psychiatric disabilities — have faced and where they've found support. In the second half of the show, 27-year-old Hannah Dibble works full-time at a nursing home, attends weekly activities for people with disabilities and loves living alone in her new apartment. She has cognitive disabilities caused by her mother's drinking during pregnancy. Hannah has lots of support in place to keep herself safe, but one of her favorite activities (online gaming) worries her aide. Read More
Texas Students Create Assistive Technology for Classmates with Disabilities
In 2019, a Texas middle school student with a limb difference had dreams of playing the cello in the orchestra. She shared her wishes with teachers at Austin Middle School, and without having a tangible solution, they promised they'd find a way. After exploring various options, the teachers eventually found their answer: Irving High School students could create a prosthetic arm using 3D printers. The high school had recently secured a 3D printer, and while the technology was new for all involved, teachers decided to make the endeavor a learning moment by including students in the design process. That singular act inspired Irving Independent School District (ISD) to think bigger. Since then, students at Austin Middle School have designed and 3D printed various assistive devices for students with disabilities, all of which were created using its Verizon Innovative Learning Lab. Read More
School Districts Accelerate Learning
COVID-19 disrupted learning for millions of children nationwide, and local students were no exception. As school districts across Los Angeles County faced uncertainty, many pivoted to an online learning model to ensure student education. And, as they have returned to in-person classes, they've pivoted once again to see what educational gaps need to be shored up in the wake of the past year and a half of online learning. The four local elementary school districts in the Santa Clarita Valley — Sulphur Springs Union School District, Castaic Union School District, Saugus Union School District and Newhall School District — returned to in-person classes in August. As a result of a year of online instruction, they are accelerating learning for students who struggle in high-priority areas such as literacy and mathematics. Read More
Colorado Bill Aims to Improve Resources for College Students with Disabilities
Sam Jarris spent years bouncing from college to college before earning his degree. As a student with autism, he frequently found teachers and administrators to be either indifferent or hostile to what he needed to be successful. Jarris, 31, remembers asking an instructor to change a word problem he found hard to understand because of his disability. The instructor refused, saying he wasn't going to change his course material for one student. "Basically I was told if I couldn't pass the class then I wasn't welcome to attend the school," Jarris said. Read More
Remote Work Has Potential to Boost Employment for Those with Disabilities
The pandemic has depressed employment all over the world, but for those living with a disability, employment challenges were a reality long before COVID-19. The Centers for Disease Control and Prevention reports that 1 in 4 adults in the U.S. have some type of disability, and according to the Bureau of Labor Statistics, in 2020, only 17.9% of people with a disability were employed, down from 19.3% the previous year. But the increase in remote work, prompted by office closures during the pandemic, has the potential to improve the employment rates for millions of people living with a disability. Tools for remote work, including Zoom, Slack and Google Docs, are designed to be accessible for all. Read More
---
---
JOB POSTINGS
* [SY 21-22] High School Lunch Coach - Originally founded in 1991 as Harlem RBI, DREAM has grown to annually serve more than 2,500 youth across East Harlem and the South Bronx through a network of six PreK-12, extended-day, extended-year DREAM Charter Schools and community sports-based youth development programs. Through our commitment to rigorous academics, social-emotional learning, deep family and community engagement, and health and wellness, we create lifelong learners who are equipped to fulfill their vision of success in and out of the classroom. To learn more- Click here
* Director of Oregon Migrant Education Service Center - The Director position for the Oregon Migrant Education Service Center (OMESC) will provide leadership for the 3rd largest migrant education program in the nation that includes nine education service districts and nine district regional program. To learn more- Click here
* Executive Director of Special Education - Willamette Education Service District is accepting applications for a full-time (40 hours per week) Executive Director of Special Education position. Successful candidate will work as a member of the Special Education Department and will follow a 240-day calendar. This position will be based at the Willamette ESD Marion Center in Salem, OR and will begin July 1, 2022. To learn more - Click here
* Special Education Teacher-Options Program - The teacher would need to be passionate about supporting inclusion in an academically rigorous environment as well as qualified to teach differentiated, developmental instruction based on student needs. The options Program teacher would help support success for both the student and general education teacher in the inclusion classroom. The teacher is also a key member of the larger Special Services team and should be excited to not only teach, but also work collaboratively to grow this new program. To learn more- Click here
* Special Education Teacher (All Specializations) - 2022-23 School Year - DCPS serves approximately 49,000 students in the nation's capital through the efforts of approximately 4,200 educators in 117 schools. As part of a comprehensive reform effort to become the preeminent urban school system in America, DCPS intends to have the highest-performing, best paid (Salary Range: $56,313 - $90,905), most satisfied, and most honored educator force in the nation and a distinctive central office staff whose work supports and drives instructional excellence and significant achievement gains for DCPS students. To learn more- Click here
* Potential Special Education Teachers 22-23 School Year - If you're a passionate educator or professional looking for a place to build greatness—within students and your own career—you've come to the right place! Our greatness begins with our staff. If you believe each child is capable of finding their own greatness, and working hard to help them pursue their passions, you will fit in well at McPherson Public Schools. To learn more- Click here
* School of Education (Special Education),Tenure Track Faculty - We value the ability to serve students from a broad range of cultural heritages, socioeconomic backgrounds, genders, abilities and orientations. Therefore, we prioritize applicants who demonstrate they understand the benefits diversity brings to a professional educational community. The successful candidate will be an equity-minded individual committed to collaborating with faculty, classified staff, administration, and students who are also committed to closing equity gaps. To learn more- Click here
* Dean of the College of Education - A key member of the Provost's leadership team, the Dean reports to and works with the Provost and Executive Vice President for Academic and Student Affairs. The Dean serves as the chief academic and administrative officer in the College, overseeing strategic planning; budgets; fundraising; curriculum; student recruitment and retention; faculty and staff recruitment, development, support, evaluation, and retention; program development; assessment and reporting; accreditation activities; administration; and community outreach. To learn more- Click here
* Laurence J. Adams Distinguished Chair McDaniel College & President & CEO Target Community & Educational Services, Inc. - McDaniel College in partnership with Target Community & Educational Services, Inc., both located in Westminster, MD., announce the search for a uniquely talented individual to serve the College as the Laurence J. Adams Distinguished Chair and to serve as President & CEO of Target, Inc. (Target), a human service organization. In this dual role, the incumbent will teach half-time at the College and coordinate McDaniel's Human Services Management graduate program and also serve half-time at Target, the program's internship site. To learn more- Click here
* Director of Special Services - The job of Director-Special Services is done for the purpose/s of planning, directing, managing, and supervising multiple Special Services programs; providing information, direction, training and implementation of Special Services processes; serving as a resource to others; achieving defined objectives by planning, evaluating, developing, implementing and maintaining services in compliance with established guidelines; and serving as a member of the leadership team. To learn more- Click here
* Special Education Teacher - Works closely with all members of the dedicated, inter-disciplinary therapeutic team supporting the students and classroom. Teachers also collaborate with parents and guardians to ensure the greatest wrap around services, school -to-home communications, and understanding of the student. Collaboration with our partnering school districts is also essential. To learn more - Click here
* Physical Education Teacher - Works closely with all members of the dedicated, inter-disciplinary therapeutic team supporting the students and classroom. This teacher also collaborates with parents and guardians to ensure the greatest wrap around services, school -to-home communications, and understanding of the student. Collaboration with our partnering school districts is also essential. To learn more - Click here
* Special Education Teacher - Our Teachers assist in providing direction and support to those that work with the students and work in cooperation with Leadership to provide evidence-based, ethical services based on Sherwood Autism Center's philosophy of care, thus ensuring the highest quality of services is provided in a timely and consistent manner to all students. To learn more- Click here
* Elementary and Middle School House Administrator - Green Chimneys School offers an enriched academic environment with a vast array of innovative programming, including life skills, music and art, therapeutic animal-assisted activities, and outdoor education, all based in experiential learning. The fully integrated approach to education at Green Chimneys includes: Academics, Therapeutic Education, Clinical & Related Services, Animal & Nature Program and Vocational Education. To learn more- Click here
*ESE/ESOL Teacher - The ESE/ESOL Teacher at New Beginnings High School utilizes a blended learning approach that combines traditional classroom instruction with online instruction and activities. This model enables New Beginnings High School to offer a wide variety of courses and to increase the amount of self-directed learning that is so crucial to the post-secondary success of our customer. To learn more- Click here
* Faculty - ABSE Special Needs and Learning Disabilities - Lane Community College Faculty members are expected to be skilled educators, with a passion for teaching and continuous improvement in best practices that support equitable student success. The primary responsibilities of full-time faculty is to provide quality education and teaching in a range of community college courses, which may include transfer and/or career technical courses, and to engage in academic professional activities which advance the goals of the College and Division. Faculty members are responsible for following College and Division policies and procedures in support of teaching and learning. To learn more- Click here
* Middle School Special Education Teacher - The Halton School, an independent school for students with Asperger's, is looking for a Middle School Special Education teacher. The teacher will provide special education instruction to students in a small multi-grade class. The teacher will utilize a variety of teaching methods to meet student's educational needs and adapt and develop instructional materials accordingly. To learn more- Click here
* Director of McKay Academic Center (Academic Support) - The Dunham School is a PK-12, non-denominational Christian, independent school serving 785 students on one campus. The school offers fee paid tutoring, coaching, small group instruction and individual courses for students with a range of learning challenges including ADD, ADHD, dyslexia, dysgraphia and high functioning autism. To learn more - Click here
* Special Education Teacher - STARS is owned and operated by Occupational Therapists. You will be an employee and receive full benefits. Summers off with year-round pay and year-round appreciation. With a proven track record, STARS is able to offer you an unbeatable support system and resources. STARS is hiring for the 2021-2022 and 2022-2023 school years. STARS places Special Education Teachers throughout the Phoenix, Tucson and the surrounding area public schools. To learn more- Click here
* Middle School and High School Special Needs Teacher at the Anglo-American School of Sofia - We are a school of extraordinary families and outstanding teachers. We are an inspiring educational community - nestled in the stunning foothills of Mount Vitosha on the outskirts of Sofia. We are an exceptional IB world school offering children from 4 to 18 years a world class educational experience. We take pride in academic achievement, and value creativity and athletic talent with equal vigor. We offer a curriculum and approach that looks beyond the classroom and prepares our students for the challenges and opportunities that the world has to offer. To learn more- Click here
* Coordinator, Residential Program for Students with Intellectual Disabilities - Lakeland University seeks a mission-oriented individual passionate about creating a more inclusive world to develop and coordinate an innovative residential program for students with intellectual disability slated to open on its campus in Fall 2022. The program is designed to provide students with a residential collegiate experience while preparing them for the next steps in their lives, whether that would be continuing with higher education or moving into employment and the community. To learn more- Click here
* Special Education Teacher - This position is responsible for the instruction of educational programs and curricula for exceptional students. The Emotional Support Special Education Teacher develops and implements the Individual Education Plan (IEP) for each student and collaborates with members of the instructional team in the planning and implementation of behavioral and academic interventions and supports to ensure students receive a quality educational program. To learn mor- Click here
If you are an Employer looking for excellent special education staff - Click here for more information
---
FOOD FOR THOUGHT
Stop hanging out with people that tell you what you want to hear. Hang out with people who tell you the truth. Eric Thomas