Week in Review - December 30, 2022

---
NASET
WEEK IN REVIEW
National Association of Special Education Teachers
December 30, 2022 Vol 18 Issue #52
---

---
Dear NASET Members and Guests,
Welcome to NASET's WEEK in REVIEW. Here, we provide you with the latest publications fromNASET to read and or download, as well as some of the most interesting articles that have happened this week in the field of special education. We hope you enjoy this publication. Feel free to send us articles for this publication or let us know your thoughts about the WEEK in REVIEW at news@naset.org. Have a great weekend.

Sincerely,
---
WHATS NEW AT NASET
NASET's Assessment in Special Education Series
Required Responsibilities in Screening and Assessment of Students
Introduction
As part of the role of special educator, you may be called upon with other staff members to test students lacking intellectual or academic information in their files, or high-risk students for a suspected disability. These forms of testing require several different procedures and may range from the gathering of basic academic, behavioral, and intellectual levels to a more comprehensive assessment for participation in special education. You will also need to be aware that these procedures involve tests that may require a parent's permission so check with the district policy. There are three procedural forms of testing that you will need to understand. In these cases, the special education teacher would be used as the educational evaluator (educational diagnostician). This role may require assessment in a variety of settings:
---
---
Bedtime Strategies for Kids with Autism and ADHD Can Help All Families Get More Sleep
Getting a good night's sleep is important for children's learning and development. When young people don't get enough sleep, it can impact their mood, school performance, health, and behavior. The impact of sleep on quality of life is a force everyone can relate to. For children with neurodevelopmental conditions such as autism and attention-defect hyperactivity disorder (ADHD), a poor night's sleep can have even more far-reaching impacts on not only the child's mental health, but on the mental health and stress levels of parents, too. Up to 80% of autistic children have trouble with their sleep. Common behavioral difficulties parents report include dyssomnias (problems going to sleep), parasomnias (problems waking up overnight), and early morning waking. These problems tend to persist if they are not treated effectively. Read More
Active Learning Methods are Best for Addressing Sustainability Issues
According to an international team of educators, active learning methods, such as problem-based learning, project-based learning, and challenge-based learning are necessary to provide engineering students with the skills to tackle global issues. Of the above mentioned, challenge-based learning is the most suitable in sustainability education. "Challenge-based learning is often focused on the challenges that have global impact. The students, who accept the challenge, often don't know what the solution will be. The facilitator is keeping them from focusing on a solution too early, and encourages to analyze the challenge from multiple points of view, and from different scientific perspectives," says Vilma Sukacke, a researcher at Kaunas University of Technology (KTU), Lithuania. Read More
Beyond the Brain: A Link between Hearing Loss and Autism Spectrum Disorder
A cross-disciplinary team of researchers in the College of Medicine at the Medical University of South Carolina (MUSC) has discovered hearing impairment in a preclinical model of autism spectrum disorder (ASD). More specifically, the researchers report in the Journal of Neuroscience that they observed mild hearing loss and defects in auditory nerve function. Closer examination of the nerve tissue revealed abnormal supportive cells called glia, aging-like degeneration and inflammation. The findings from this study highlight the importance of considering sensory organs and their interactions with the brain in understanding ASD. Many patients with ASD show increased sensitivity to sound. While many scientists in the past have looked to the brain for an underlying cause, the MUSC team took a different approach by studying the peripheral hearing system. Read More
Using Rubrics as a Metacognitive Strategy
Research from the Education Endowment Foundation finds that if students develop and apply metacognitive strategies, there's potential for a large positive impact on learning. Planning, monitoring, and evaluating are metacognitive strategies that guide students to think about what they need to do for their learning, check how well they're doing, and then evaluate the results. How can teachers harness the learning power of metacognition in younger learners, ages 5 to 7? We can collaborate with students to guide them to develop awareness of metacognition strategies and their impact on learning and apply these strategies throughout their learning careers. Using a rubric, often confined to the assessment part of learning, can support the metacognitive strategy of planning, monitoring, and evaluating. Read More
---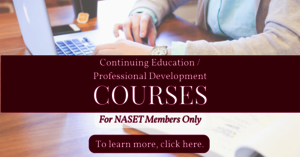 ---
For a Struggling Pennsylvania District, Reading Paves the Path to Improvement
The Sto-Rox School District in McKees Rocks, Pennsylvania, is in dire fiscal and academic trouble. Years of negative fund balances led to a drop last year in the district's credit rating to the level of substantial risk of meeting its financial commitments. Its junior and high school English and math assessment scores fall way below statewide averages. Its school violence rates outpace those of the state and surrounding school systems. Educators in the district are now hoping a financial recovery plan and an intense focus on student supports in reading and social-emotional learning will help put the district on a path toward progress. Read More
Genetic + Registry Data AI Model May Predict Mental Disorder Diagnosis
A deep learning model that combines genetics and registry data can predict both mental disorder diagnosis and disorder progression in a clinically relevant, cross-diagnostic manner prior to clinical assessment, according to a study published online Dec. 7 in JAMA Psychiatry. Rosa Lundbye Allesøe, from Copenhagen University Hospital in Denmark, and colleagues developed deep learning models to predict mental disorder diagnosis and severity. Development was based on 63,535 individuals with mental disorders (attention-deficit/hyperactivity disorder [ADHD], autism spectrum disorder [ASD], major depressive disorder [MDD], bipolar disorder [BD], and schizophrenia spectrum disorders [SCZ]) and population controls. Read More
Child Body Weight has Limited Effects on Mood and Behavioral Disorders
Childhood body mass index is unlikely to have a big impact on children's mood or behavioral disorders, according to a study published today in eLife. The results suggest that some previous studies, which have shown a strong link between childhood obesity and mental health, may not have fully accounted for family genetics and environmental factors. Children with obesity are more likely to be diagnosed with depression, anxiety, or attention-deficit hyperactivity disorder (ADHD). But the nature of the relationship between obesity and these mental health conditions is not clear. Obesity might contribute to mental health symptoms, or vice versa. Alternatively, a child's environment might contribute to both obesity and mood and behavioral disorders. Read More
Researchers Gain a Better Understanding of How the Most Commonly Used ADHD Medication Works
For decades, doctors have treated kids with attention-deficit/hyperactivity disorder (ADHD) with methylphenidate, a stimulant drug sold as Ritalin and Concerta, making it one of the most widely prescribed medications aimed at the central nervous system. One might expect that researchers would know how methylphenidate works in the brain by now, but little is known about the drug's mechanism of action. Now, a new study seeks to close this gap and understand how methylphenidate interacts with cognitive control networks and attentional behavior. The new study appears in Biological Psychiatry: Cognitive Neuroscience and Neuroimaging, published by Elsevier. What researchers do know is that individuals with ADHD have lower dopamine signaling activity than neurotypical individuals in the interconnected brain networks that control attention and goal-directed behaviors. Specifically, methylphenidate is hypothesized to ameliorate ADHD symptoms by increasing dopamine levels in the nucleus accumbens (NAc), a hub for dopamine signaling. Read More
---

---
TRIVIA QUESTION OF THE WEEK
Congratulations to: Marquia Young, Karen Frantz-Fry, Latorrya Buie, Courtney Thieberger, Tammy Feil, Cindy Terebush, Lauro Esquilona III, Cheryl S. Mitchell, Patsy Ray, and Katrina Snider who all knew the answer to last week's trivia question:
According to recent research from the National Institute for Early Education Research, the COVID-19 pandemic hindered access to this federally funded program for young children living in poverty, exacerbating inequities in enrollment, staff salaries and quality of services. Enrollment dropped by 257,000 children — or 33% — between 2018-19 and 2020-21 in this program for preschoolers and by 22,000 — or 10% — in the early program for infants and toddlers. This program's funding per child also was lower in states that enrolled a higher percentage of Black children and employed a higher percentage of Black teachers, compared to other states, according to the data from NIEER, an independent, nonprofit research organization at Rutgers Graduate School of Education. What is the program?
Answer: HEAD START
This week's trivia question: According to recent research published by Effective School Solutions (that polled 200 administrators and 1,000 parents with children in K-12), parents are less confident in their school's ability to deal with students facing these issues than the administrators, yet most say schools should play a role in helping their kids. Only 40% of administrators said they had a high level of confidence in their ability to deal with this crisis in their schools, compared to 16% of parents. Nearly 1 in 10 administrators reported not being confident at all compared to nearly a third of parents. Top concerns for both parents and administrators were identifying needs and having enough staff to support students with these issues. What are the issues of concern?
If you know the answer to this week's trivia questions, email it to us at contactus@naset.org by January 3, 2023. If you are correct, you will be acknowledged in next week's NASET's Week in Review
---
High School Program Linked to Lower Substance Use, Better Health Behaviors
New UCLA-led research finds that a college preparatory program for youth experiencing educational inequities that operates in about 13% of U.S public high schools has a positive effect on students' social networks, psycho-social outcomes, and health behaviors. The findings, published Dec. 16 in the peer-reviewed journal Pediatrics, suggests that the Advancement via Individual Determination (AVID) program, aimed at increasing educational opportunities for under-represented and economically disadvantaged students, also significantly reduces substance use. "Academic tracking" is a common practice in high schools through which lower-performing students are clustered with others of similar academic achievement. Read More
Simulated Driving Program Reduces Crash Risk for Teens with ADHD in Small Study
A program that combines computer-based and driving simulator training may reduce the proportion of crashes and near crashes among teens with attention-deficit/hyperactivity disorder (ADHD), according to a small study funded by the National Institutes of Health. Teens who took the training, which aims to reduce the number of long glances away from the roadway, had a nearly 40% lower risk for crash or near crash, compared to a similar group who did not undergo the training. The study was conducted by Jeffery N. Epstein, Ph.D., of Cincinnati Children's Hospital Medical Center, and colleagues. It appears in the New England Journal of Medicine. Funding was provided by NIH's Eunice Kennedy Shriver National Institute of Child Health and Human Development and National Center for Advancing Translational Sciences. Read More
As Literacy Screening Becomes a Requirement in Mass., a Look at what Impact it Makes in Schools
Third graders at Sumner G. Whittier School, in Everett, sound out words — syllable by syllable — on a recent morning. Teacher Audra Lessard asks each of the five students to carefully read a word aloud from a worksheet. "Br - i - m … brim!" says Matthew. "Cr - a - b … crab," another boy, Kaua, says. When another student, Arthur, hurries through the word, "branch," Lessard nudges him to separate out each syllable. The ability to pronounce written words this way is what literacy specialists call letter-sound knowledge — and it's an important building block to reading proficiency. It's also one of a handful of skills researchers say schools need to monitor in the early grades to identify students at risk of a learning disability, including dyslexia. Read More
Network Neuroscience Theory Best Predictor of Intelligence
Scientists have labored for decades to understand how brain structure and functional connectivity drive intelligence. A new analysis offers the clearest picture yet of how various brain regions and neural networks contribute to a person's problem-solving ability in a variety of contexts, a trait known as general intelligence, researchers report. They detail their findings in the journal Human Brain Mapping. The study used "connectome-based predictive modeling" to compare five theories about how the brain gives rise to intelligence, said Aron Barbey, a professor of psychology, bioengineering and neuroscience at the University of Illinois Urbana-Champaign who led the new work with first author Evan Anderson, now a researcher for Ball Aerospace and Technologies Corp. working at the Air Force Research Laboratory. Read More
---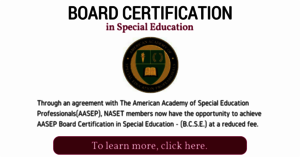 ---
Youngest Kids in Class More Likely to Get Prescribed ADHD Meds
Kids who are the youngest in their grade may be overmedicated for attention deficit hyperactivity disorder (ADHD), according to a Norwegian researcher who studied prescribing data. Those who were also born preterm were at particular risk of being overmedicated, said Dr. Christine Strand Bachmann, a pediatrician at St. Olav's University Hospital in Trondheim and PhD candidate at the Norwegian University of Science and Technology (NTNU) in Torgarden. The study included Norwegian children born between 1989 and 1998, about 488,000 in all. "We found major differences in the prescription of ADHD medication," Bachmann said in an NTNU news release. "Children born in November-December had an 80% higher risk of being prescribed ADHD medication, compared to those born in January-February. This finding applies to children who were born at term." Read More
Colorado Recruits Providers for its Free Preschool Program. Parents are Next
Jennifer Piper, a longtime home-based child care provider in Loveland, is brimming with questions about how Colorado's new universal preschool program will work when it launches next fall. She recently sent a bulleted list of 14 questions to local officials, including basic ones about teacher qualification and curriculum requirements. The state needs to win over providers like Piper to meet its ambitious goal of quickly building a preschool program capable of serving every 4-year-old in the state as well as some 3-year-olds. And there are early signs that they are ready to sign on. More than 250 preschool providers, offering a total of 12,000 seats, have signed up for the universal program so far, according to state officials. Read More
With Universal School Meals Gone, Districts and Families Take on More Debt
As meal debts rise for some districts, several school nutrition leaders said they've noticed more families are applying for free and reduced-price meal applications this school year but not qualifying. For instance, in Littleton Public Schools in Colorado, 21% of 2,101 applications families who filed this year were denied, said Jessica Gould, the district's director of nutrition services and warehouse. "We have a significant amount of families that have applied for benefits and have been denied, and they're right on the cusp" of qualifying, Gould said. "The cost of living in Colorado is really quite high, especially in our area." Read More
---

---
JOB POSTINGS
* [2022-2023] Special Education Coordinator - This position will serve as a school resource for staff and parents with regards to special education services and regulations. The Special Education Coordinator will work closely with the Network Director of Special Education and school-based Instructional Leadership Team (ILT) to ensure implementation of special education policies and integration of student support services. To learn more- Click here
* (2022-2023) Reading Intervention Specialist - Like all DREAM employees, the Intervention Specialist should demonstrate a strong commitment to the mission and values of DREAM and should have substantial expertise in all areas of responsibility. Candidates must also value DREAM's comprehensive approach to education and desire to make a lasting impact in underserved communities as part of a growing organization. To learn more- Click here
* Mainstream Teacher of the Deaf - Clarke students successfully mainstream into their neighborhood schools, participate in extracurricular activities and develop the cognitive, academic, social and emotional skills they need for success in school and in life. To learn more- Click here
* SPED Teacher at AIM II Transfer High School (Bronx) - TNew Visions seeks the most talented and dedicated educators to bring their skills, experience, and energy to a collaborative and innovative learning environment where teachers are empowered to meet each student's unique learning needs and open the doors to new and rich opportunities. Our teachers are dynamic and innovative pedagogues who are committed to urban students and the issues they face every day. To learn more- Click here
* Executive Director - The organization has a growing staff of more than 25 and 6 direct reports to the Executive Director. The Center provides services and support to 300-400 children and families each year. Additionally, DGC screens over 3,500 young children each year for vision loss, with 8% - 10% referred for additional evaluation by an optometrist or ophthalmologist. To learn more- Click here
* Mainstream Teacher of the Deaf - Mainstream Teachers of the Deaf provide direct and consultative services to students in preschool through high school in mainstream settings. Services are provided as stipulated in a student's IEP and can include consultation with professionals, direct service to students support to families, program observations and training. To learn more - Click here
* Special Education Teacher - The Ridge School, Adventist HealthCare, is hiring a full-time Teacher in Rockville, Maryland. We are currently offering a $3,000 sign-on bonus to qualified candidates! We're seeking an experienced Teacher who will embrace our mission to extend God's care through the ministry of physical, mental and spiritual healing. To learn more- Click here
* SPED Teacher at Humanities High School (Bronx) - New Visions seeks the most talented and dedicated educators to bring their skills, experience, and energy to a collaborative and innovative learning environment where teachers are empowered to meet each student's unique learning needs and open the doors to new and rich opportunities. Our teachers are dynamic and innovative pedagogues who are committed to urban students and the issues they face every day. To learn more- Click here
* Special Education Teachers $50/hr -Maxim Healthcare Staffing is looking to hire a Special Education Teacher provide quality services to special education students, kindergarten through grade 12, through a commitment to team participation in planning and implementation of student programs including special instruction, tutorial assistance and consultation with general education staff. To learn more- Click here
* Special Education Teacher-(Elementary, Middle, or High School) - The EC Teacher plans and provides for appropriate learning experiences for students with disabilities in a variety of educational settings. To learn more- Click here
If you are an Employer looking for excellent special education staff - Click here for more information
---
FOOD FOR THOUGHT
We will open the book. Its pages are blank. We are going to put words on them ourselves. The book is called opportunity and its first chapter is New Year's Day.
Edith Lovejoy Pierce