Week in Review - December 3, 2021

---
NASET
WEEK IN REVIEW
National Association of Special Education Teachers
December 3, 2021 Vol 17 Issue #49
---

---
Dear NASET Members and Guests,
Welcome to NASET's WEEK in REVIEW. Here, we provide you with the latest publications fromNASET to read and or download, as well as some of the most interesting articles that have happened this week in the field of special education. We hope you enjoy this publication. Feel free to send us articles for this publication or let us know your thoughts about the WEEK in REVIEW at news@naset.org. Have a great weekend.

Sincerely,
---
WHATS NEW AT NASET
December 2021 Special Educator e-Journal
Table of Contents
Special Education Legal Alert. By Perry A. Zirkel
Buzz from the Hub
Engaging Special Education Teacher Candidates with Disability-Themed Novels During the Pandemic. Sadia Warsi and Karen Fitzgerald
Ready for Inclusion? A Phenomenology on Elementary Teachers' Experiences with Inclusion in the Least Restrictive Environment. Deborah L. Boldt, Robyn Cooper, Catherine Gillespie, and Darcie Whitlow
Inclusive University Experiences for Students with Disabilities Cheryl Wold and Jessica Vogel
Book Review: The New One Minute Manager Carolina Arcaya
Book Review: Leadership that Works: From Research to Results Rebecca Martinez (Webster)
NASET Latest Job Postings
Acknowledgements
---
---
Making PE More Enjoyable for Students with Physical Disabilities
It is 11:28 a.m. on a Friday, and I (Nicole) walk into a second-grade classroom and tap Evan on the shoulder. Evan, who typically dislikes physical activity because he easily fatigues, lights up when he sees me. "Are we doing a ninja adventure in adapted PE today?" he asks. He skips and hops with excitement to the gym, where I have set up an obstacle course and placed a ninja adventure story on the floor nearby. Evan grabs the book and lies on the yoga mat, ready to begin. I've been working with Evan for months, and his willingness to get started is a major accomplishment. For many of my students with disabilities, completing tasks that require movement, strength, or endurance can be difficult and overwhelming. Many have low muscle tone or other mobility-related challenges. I've found that the best way to get them to engage in physical activity is to use a set of characters they love—most often from a movie or TV show—and design a book featuring these characters. Read More
How to Incorporate Visual Literacy in Your Instruction
If a picture is worth a thousand words, can you imagine all of the stories that one picture tells? When students are able to fully "read" images, they can understand beyond the text and delve deeply into the author's message. Imagine close reading, but instead of text, they're examining images. Visual literacy encompasses the ability to effectively find, interpret, evaluate, use, and create images and visual media. The beauty of visual literacy is that it opens the door for other language arts standards to be woven into your lessons, and it accommodates all learners from pre-K to fifth grade. Read More
Study: Gender Stereotypes Affect Girls' Interest in STEM Subjects as Early as Age 6
Gender stereotypes are not only pervasive, but they can also contribute to the gender gap in science, technology, engineering and math-related careers, according to a study published in the Proceedings of the National Academy of Sciences. Researchers found that children start developing ideas that STEM courses are more fit for boys as young as six years old. "Gender-interest stereotypes that STEM is for boys begins in grade school, and by the time they reach high school, many girls have made their decision not to pursue degrees in computer science and engineering because they feel they don't belong," study lead author Allison Master said in a press release. Master is an assistance professor of Psychological, Health and Learning Sciences at the University of Houston. Read More
New Wheelchair Lifter Makes Air Travel Accessible and Risk-Free for Individuals with Disabilities
Accessible device specialist Aviramp has recently launched the Chair Lifter, a wheelchair lifter that makes air travel accessible for users, where wheelchairs may otherwise be too heavy to lift into aircraft holds. The Chair Lifter came about as a passenger in the UK was recently denied boarding by a ground crew due to their electric mobility aid (EMA) being too heavy to lift manually, Aviramp says. Nobody should ever be denied the opportunity to enjoy accessible travel again just because a wheelchair is too heavy to lift into the aircraft hold. Recent trials in Edinburgh have effectively demonstrated the new Aviramp Chair Lifter, which is now looking to set another "world first" in delivering unrivalled benefits to disabled passengers, who currently run the risk of damaged EMAs on their flights. The Aviramp Chair Lifter is simple to operate. It can be towed using a single tug for multiple aircraft drops, having the capability of carrying up to three EMAs weighing up to 300kg each. Read More
---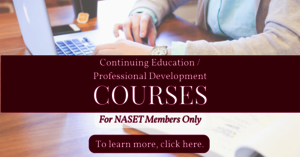 ---
Parents Share Concerns as School Districts Adopt Recording Policy
Parents told the Columbia School Board this month they favor a state-mandated policy that formalizes their right to record meetings about their children's education plans. At the time, two parents told the board there's more work to be done, and they still feel that way. Meanwhile, area school districts have updated their recording policies to fall in line with the new state law. Adoption of the policy was a formality for the Columbia district. Missouri parents have been legally permitted to record such meetings since late August, when a state law that prohibits districts from preventing parent recordings took effect. After the law was passed, the Missouri School Boards' Association, which writes policies for about 400 Missouri school districts, revised the recording policy to comply with state law. School districts statewide, including Columbia's, have since adopted it. Read More
Benefits of Early Math Experiences Add Up
While literacy is often seen as a cornerstone to scholastic achievement, and many parents devote a lot of time and energy into nurturing their small child's love of reading, studies show that mathematical reasoning ability may be even more crucial as a building block for success in school and beyond. That's why experts say more attention should be paid to early numeracy in childhood. When children understand early math concepts before they enter kindergarten, research shows, they perform better on math and reading tests in later years. But many children enter kindergarten already behind in math, at least partly because some parents lack confidence in their own math skills. Read More
Building a Whole Child Wellness Team
When it comes to grades, behavior, attendance, concentration, and memory, the nutrition and fitness levels of students are inextricably linked to positive academic outcomes. Mental health supports are also important, yet schools tend to compartmentalize health and physical education from mental health supports and social and emotional learning (SEL). Some states are starting to recognize the connection and are realigning standards for school health. While it's never too late to implement a coordinated approach to whole-child health, schools that offer this approach in early childhood set students off on the best possible start for a lifetime of physical and mental health. Preschool students can begin to understand how healthy choices, such as eating fruits and vegetables, can impact their emotions and mood. Read More
Brain's 'White Matter' Changes in People with Autism
Teens and young adults with autism show marked differences in their brains' white matter compared to those without the disorder, a new study finds. "If you think of gray matter as the computer, white matter is like the cables," said study co-author Clara Weber, a postgraduate research fellow at Yale University School of Medicine. The changes are most apparent in the region involved in communication between the brain's two hemispheres, according to the findings slated to be presented Tuesday at the annual meeting of the Radiological Society of North America. The Yale University team analyzed the results of diffusion tensor imaging (DTI) brain scans of 264 people with autism, ranging in age from 6 months to 50 years, and a control group of 319 age-matched people without autism. Read More
---

---
TRIVIA QUESTION OF THE WEEK
A new nationally representative study published online in the Journal of Affective Disorders found that one in four adults aged 20-39 with this disorder also had had generalized anxiety disorder (GAD). Those with this disorder were four times more likely to have GAD at some point in their life, when compared to those without the disorder. What is the disorder?
If you know the answer to this week's trivia questions, email it to us at contactus@naset.org by December 7, 2021. If you are correct, you will be acknowledged in next week's NASET's Week in Review
---
Signs and Symptoms of High-Functioning Autism
High-functioning autism is a fairly new term. However, it's not an official medical diagnosis and many are still unsure whether it serves as a way to describe a specific group of autism — namely those who can handle everyday tasks with limited or no assistance. In general, autism is a neurodevelopmental disorder that affects your ability to navigate social interactions and communication. Because autistic people's ability to independently manage life skills varies considerably, autism is viewed as a spectrum and is referred to as autism spectrum disorder (ASD). There are three levels within ASD and what is considered "high-functioning" would fall in the level one category. High-functioning autism means that a person is able to read, write, speak, and handle daily tasks, such as eating and getting dressed independently. Despite having symptoms of autism, their behavior doesn't interfere too much with their work, school, or, relationships. Read More
Research Finds Flawed Federal Monitoring of Students of Color with Disabilities
Current federal legislation and regulation that monitors for significant disproportionality in special education may be contributing to children of color with disabilities failing to receive treatments and services to which they are legally entitled, according to a Penn State College of Education researcher. According to Paul Hogan, Harry and Marion Eberly Faculty Fellowand professor of education (educational theory and policy), and director of the Center for Educational Disparities Research, federal legislation and regulation monitors U.S. school districts for whether children of color are over-represented in special education. Yet, he added, this monitoring does not attempt to account for between-group disability prevalence rates as indicated by individually assessed evidence of impairments. Read More
3 Grading Practices That Should Change
At the end of a semester, a student has an 83 percent in my class. What does that actually mean? Did they understand 83 percent of the material, do 83 percent of the work, and collect 83 percent of the points available? Do they know the material, or did they "do school" to earn that grade? I've been thinking about my grading practices a lot lately and how they're informed (or not) by my overall teaching philosophy. I believe my role as a classroom teacher is to do the following: Teach students about my content area (mathematics); Encourage their growth in that discipline; Accurately report their level of content understanding. With that in mind, I've critically examined three pervasive traditional grading practices. Read More
How STEM Can Level the Playing Field for Sick and Isolated Children
The world appears to be experiencing massive transformation, and it's no exaggeration to say that we'll be sorting through the meaning of these changes for years to come. One of the most fascinating developments has been the rapid switch to distance learning for students of all ages. While colleges have been building tech platforms and curricula for online learning for many years, K-12 schools had to make a lightning-fast pivot to keep students learning remotely. Communication technology was, of course, the key to connecting students and teachers in this time, and it has allowed people globally to keep learning as well as to maintain their emotional well-being by connecting with others. Zoom fatigue may be real, but the truth is that STEM (science, technology, engineering and math) has made it possible for life to go on. Read More
---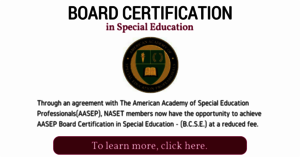 ADHD is Not Just for Kids
First the myths: ADHD is primarily a disorder of the young; Children and adolescents diagnosed with the problem usually outgrow it by the time they reach adulthood. Now the facts: The preponderance of recent evidence indicates ADHD is chronic across the lifespan. Scientists are increasingly in agreement that adults initially diagnosed as having ADHD while young simply become better at adapting to, and even "hiding," symptoms as they age and "preventing the disorder from interfering with their daily lives." A 2017 online article from CHADD, Children and Adults with Attention Deficit Hyperactivity Disorder, agrees. Coping mechanisms, often coupled with treatment plans, help mitigate ADHD symptoms in adults. However, CHADD experts go a step further, suggesting that the estimated 20 percent of children who seemingly outgrow ADHD when they become adults likely include those who never had the problem in the first place. They were just misdiagnosed. Read More
Rule-Making for Special Education in Independent Schools Raises Concerns over Discrimination, Finances
For months, Vermont education officials have been meeting to hash out rules that will govern how private schools handle special education. The process, which involves a State Board of Education subcommittee discussing and editing pages and pages of state rules, can seem dry and technical. One commenter described it as "moribund."But when the rules go into effect, they stand to impact hundreds, if not thousands, of students across the state. And some people are voicing concerns that the impact could be more harmful than intended. Members of the public and at least one State Board of Education member have expressed fear that the new rules do not go far enough in preventing discrimination. Some observers are also concerned that the rules would give independent schools too much flexibility in setting their tuition rates, potentially opening the door for taxpayers to foot exorbitant bills. Read More
U.S. Approves Drug to Improve Growth in Children with Dwarfism
The US Food and Drug Administration on Friday approved for the first time a drug to improve growth in children with the most common type of dwarfism. Voxzogo, manufactured by American pharmaceutical company BioMarin, is authorized in the US to treat kids older than five with achondroplasia whose growth plates—zones of cartilage at the end of long bones—are still open, meaning they still have the potential to grow. "With this action, children with short stature due to achondroplasia have a treatment option that targets the underlying cause of their short stature," said FDA endocrinologist Theresa Kehoe in a press release. Achondroplasia is a genetic bone growth disorder that blocks the changing of cartilage to bone. Adults with the condition grow to be about four feet tall (1.2 meters) on average. Read More
---

---
JOB POSTINGS
*ESE/ESOL Teacher - The ESE/ESOL Teacher at New Beginnings High School utilizes a blended learning approach that combines traditional classroom instruction with online instruction and activities. This model enables New Beginnings High School to offer a wide variety of courses and to increase the amount of self-directed learning that is so crucial to the post-secondary success of our customer. To learn more- Click here
* Faculty - ABSE Special Needs and Learning Disabilities - Lane Community College Faculty members are expected to be skilled educators, with a passion for teaching and continuous improvement in best practices that support equitable student success. The primary responsibilities of full-time faculty is to provide quality education and teaching in a range of community college courses, which may include transfer and/or career technical courses, and to engage in academic professional activities which advance the goals of the College and Division. Faculty members are responsible for following College and Division policies and procedures in support of teaching and learning. To learn more- Click here
* Middle School Special Education Teacher - The Halton School, an independent school for students with Asperger's, is looking for a Middle School Special Education teacher. The teacher will provide special education instruction to students in a small multi-grade class. The teacher will utilize a variety of teaching methods to meet student's educational needs and adapt and develop instructional materials accordingly. To learn more- Click here
* Director of McKay Academic Center (Academic Support) - The Dunham School is a PK-12, non-denominational Christian, independent school serving 785 students on one campus. The school offers fee paid tutoring, coaching, small group instruction and individual courses for students with a range of learning challenges including ADD, ADHD, dyslexia, dysgraphia and high functioning autism. To learn more - Click here
* High School Learning Support Teacher - Established in 1972, the American Community School of Abu Dhabi (ACS) is a non-profit, U.S. accredited college preparatory school serving a culturally diverse student body. Our American, standards-based curriculum provides excellence in academics, the arts, athletics, and service. ACS is preparing for a 2023 move to a new, state-of-the-art campus in Abu Dhabi on nearby Saadiyat Island. To learn more- Click here
* Interim On-call Paraprofessional - DREAM is seeking a passionate Interim On-call Paraprofessional to support students with special needs in our integrated co-teaching classrooms. The Paraprofessional will assist in an as-needed, on-call capacity with behavior interventions to support the student in need with accessing their education. This position will serve as a school resource and support for students with regards to special education services and regulations. The Paraprofessional will work closely with the Student Support Team (SST) to directly support students in behavioral need. To learn more- Click here
* Emotional Support Teacher - At Spring-Ford Area School District's Senior High School and 7th Grade Center. Three contracted positions available at Spring-Ford Area School District. Two contracts are available at the Senior High School and one contract is available at the 7th Grade Center. Experience preferred in supporting children with emotional needs, behavioral planning, and working successfully with parents, interagency supports and school teams. To learn more- Click here
* Autism Resource Specialist - The Autism Resource Specialist assists in identifying and implementing appropriate behavior management and communication systems and occasionally will demonstrate evaluation and teaching procedures on-site in the classroom. The Autism Resource Specialist develops multimedia materials and plans, coordinates, and conducts in-service training workshops. To learn more- Click here
* Special Education Teacher - STARS is owned and operated by Occupational Therapists. You will be an employee and receive full benefits. Summers off with year-round pay and year-round appreciation. With a proven track record, STARS is able to offer you an unbeatable support system and resources. STARS is hiring for the 2021-2022 and 2022-2023 school years. STARS places Special Education Teachers throughout the Phoenix, Tucson and the surrounding area public schools. To learn more- Click here
* Middle School Special Education Teacher - Christopher Columbus Charter School is located in in the heart of South Philadelphia's "Italian Market" area. At its inception in 1999, the school served students in grades K, 1, 2, and 3. Each year a grade was added, until it became a K-8 school. Presently, the school is serving 772 students. There are two facilities: the North Building, located at 916 Christian Street, houses students in grades K-5, and the South Building, located at 1242-46 South 13th Street, houses students in grades 5-8. Christopher Columbus Charter School students are a microcosm of the city. CCCS is a multicultural school serving families with various levels of income. To learn more- Click here
* Preschool Special Education Teacher - Buffalo Hearing & Speech Center has openings at our Buffalo, Amherst, and Fredonia locations for Preschool Special Education Teachers in Western New York. We are open to considering Early Childhood Teacher candidates who are willing to obtain additional Students with Disabilities, Birth - 2 certification. Tuition assistance may be available. To learn more- Click here
* Middle School and High School Special Needs Teacher at the Anglo-American School of Sofia - We are a school of extraordinary families and outstanding teachers. We are an inspiring educational community - nestled in the stunning foothills of Mount Vitosha on the outskirts of Sofia. We are an exceptional IB world school offering children from 4 to 18 years a world class educational experience. We take pride in academic achievement, and value creativity and athletic talent with equal vigor. We offer a curriculum and approach that looks beyond the classroom and prepares our students for the challenges and opportunities that the world has to offer. To learn more- Click here
* Coordinator, Residential Program for Students with Intellectual Disabilities - Lakeland University seeks a mission-oriented individual passionate about creating a more inclusive world to develop and coordinate an innovative residential program for students with intellectual disability slated to open on its campus in Fall 2022. The program is designed to provide students with a residential collegiate experience while preparing them for the next steps in their lives, whether that would be continuing with higher education or moving into employment and the community. To learn more- Click here
* Special Education Teacher - This position is responsible for the instruction of educational programs and curricula for exceptional students. The Emotional Support Special Education Teacher develops and implements the Individual Education Plan (IEP) for each student and collaborates with members of the instructional team in the planning and implementation of behavioral and academic interventions and supports to ensure students receive a quality educational program. To learn mor- Click here
* College & Career Development Teacher - Gateway Academy is the only private day school in the State of Arizona, specializing in a pure population of students diagnosed with High Functmmng Autism. We are seekmg a unique individual who is orgamzed, creative, has a positive mindset, is solution minded, energetic, fun, and whose passion is to make a difference in student's lives. Ultimately, assisting our students to find their unique path to success! This position requires working with students individually and in a group setting of 10 to 24 students, and collaborating with a variety of school personnel, outside agencies, families, and community partners. To learn more- Click here
* Early Childhood Special Education Teacher - Located in St. Louis, City Garden is in its 14th year as a charter school, having received a second 10 Year Charter with the state of Missouri in 2017. We began in 2008 with 53 students; we now have 400 children in preschool through eighth grade. As we grow, we continue to seek individuals to join us who share our vision for academic excellence for all children and holistic Montessori education, rooted in equity and social justice. To lean more- Click here
* Executive Director, Program for Students with Exceptionalities - Pittsburgh Public Schools employs over 4,000 individuals in various capacities to support the academic achievement and strength of character of the 25,000 students we serve. Candidates must be enthusiastic about the fundamental goal of advancing student achievement in an urban public school district. To learn more- Click here
* Special Education Teacher, Animas Valley Elementary School, 1.0 FTE - Durango School District 9-R is accepting applications for a Special Education Teacher - Animas Valley Elementary School. Must meet CDE and ESSA's requirement for Special Education Teacher. Includes full benefits and begins ASAP. To learn more- Click here
* Learning Disabilities Teacher, ES/MS/HS - Provides and is accountable for the planning, assessment, instruction, communication, human relations, safety, and management of a classroom or assigned instructional setting. Supports FCPS mission to inspire, enable, and empower students to meet high academic standards, lead ethical lives, and demonstrate responsible citizenship. To learn more - Click here
* Emotional Disabilities Teacher, MS/HS - Supports FCPS mission to inspire, enable, and empower students to meet high academic standards, lead ethical lives, and demonstrate responsible citizenship. Provides and is accountable for the planning, assessment, instruction, communication, human relations, safety, and management of a classroom or assigned instructional setting. To learn more - Click here
* Multiple Disabilities Teacher, ES/MS/HS - Provides and is accountable for the planning, assessment, instruction, communication, human relations, safety, and management of a classroom or assigned instructional setting. Supports FCPS mission to inspire, enable, and empower students to meet high academic standards, lead ethical lives, and demonstrate responsible citizenship. To learn more - Click here
If you are an Employer looking for excellent special education staff - Click here for more information
---
FOOD FOR THOUGHT
Leaders inspire accountability through their ability to accept responsibility before they place blame. Courtney Lynch