Week in Review - December 23, 2022

---
NASET
WEEK IN REVIEW
National Association of Special Education Teachers
December 23, 2022 Vol 18 Issue #51
---

---
Dear NASET Members and Guests,
Welcome to NASET's WEEK in REVIEW. Here, we provide you with the latest publications fromNASET to read and or download, as well as some of the most interesting articles that have happened this week in the field of special education. We hope you enjoy this publication. Feel free to send us articles for this publication or let us know your thoughts about the WEEK in REVIEW at news@naset.org. Have a great weekend.

Sincerely,
---
NASET's Career Center
Give the Gift of Membership
A membership in the National Association of Special Education Teachers (NASET) is an excellent gift idea for the Special Educator in your life! It's a gift that will be appreciated and is incredibly useful. From professional development courses to the latest news and research in special education, a membership in NASET is an invaluable gift that will be greatly valued.
Anyone can purchase a NASET Gift Membership. Whether you are a principal looking to honor a special staff member or a group of colleagues who are looking for the best possible gift for a co-worker, a NASET Membership is a great gift idea.
Whether you decide to purchase a one or two-year membership in NASET, the value to the Special Educator in your life will still be "giving" long after you present the gift of NASET Membership.
---
---
Understanding and Managing Emotional Problems in Children and Teenagers with Autism
The teacher's voice broke as she relayed the events of the day that culminated in her having to evacuate the class away from my son. In addition to yelling at people, he had also been throwing chairs. "It breaks my heart because this behavior has consequences that prevent others from knowing who he really is, and what he is capable of. He is the sweetest kid–when he is sweet." Emotional problems in autism can threaten our ability to see the whole person. How can we help our neurodivergent children with managing emotions, so that they can keep themselves and others safe, and show their amazing selves to the world? For this article I want to broaden our view on emotional development, emotion regulation skills, and how we can help our children with autism spectrum disorder cope in a general population that too often just doesn't "get it". Read More
Parents Battle to Recoup Special Education Services Lost to COVID-19
Marissa Sladek knew her son Christopher had fallen far behind when she bought him a copy of Jack London's The Call of the Wild. The movie had opened just before the pandemic, and survival-themed fiction was his favorite. The Covid lockdown had cut him off from the literacy support he had been receiving as a special education student. During remote learning sessions, his autism and learning disabilities left him unable to navigate email or video-communication applications. By the following year, when he entered the seventh grade, Christopher was reading near a third grade level. "He could read the words", his mother said, "but he couldn't comprehend them." Sladek asked the Hillsborough Township school district in central New Jersey about compensatory education – the term for a district's duty to make up services when it fails to provide them to students with disabilities. By Sladek's calculation, her son had lost about 8,000 minutes of instruction. Read More
San Diego Unified Flagged for Unfair Discipline Toward Black Special Education Students
With each suspension given, the number of days away from school grows for 8-year-old Maceo Williams. He's one of the many African American students in special education at San Diego Unified that are disciplined at higher rates, sometimes leading to many absences, according to the California Department of Education. For Vanessa Bell-Pinckney, Maceo's mother, the state's findings aren't shocking. But as one of many of the district's African American parents, she's concerned her child's behavior is looked at differently than his classmates, leading to discipline more often than for other students. . Read More
Writing Difficulties in Children — Is it Dysgraphia?
For some children, writing or reading might be difficult. Children learning how to write might not be able to translate thoughts into written words. Others will have trouble decoding written words. We break down the learning disability dysgraphia and how it can be similar and differs from a common learning disability dyslexia. According to the Cleveland Clinic, dysgraphia is a neurological condition and learning difference in which someone has difficulty with writing for their age level. "Dysgraphia is a neurological disorder most often seen by writing disabilities," Elizabeth Lipinski, Lower School Academic Dean at Lawrence School says. "There's some differences of opinion on the exact definition of the term dysgraphia," Jennifer Murphy, school psychologist and Director of Assessment at Achievement Advantage in Lyndhurst, says. Read More
---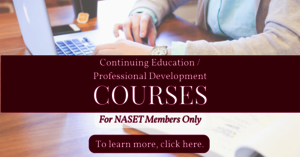 ---
Surge in Remote Working Due to COVID Fuels Record Employment for Individuals with Disabilities
After generations of being overlooked and sidelined in the job market, Americans with disabilities are enjoying an unprecedented employment boom — thanks to the COVID-19 pandemic. Widespread acceptance of remote working and an overall labor shortage have opened up historic opportunities for some of the nation's most skilled and underutilized workers. "I'm proud to be able to go out and earn a living now, especially teleworking, and do it as a blind man," said Bobby Pellechia, 39, a data analyst in Central Texas who has had three remote jobs since the pandemic began, each time moving up in position and pay. Read More
Justice Department Finds Alaska Unnecessarily Segregates Children with Behavioral Health Disabilities in Institutions
The Department of Justice announced today that it found reasonable cause to believe that the State of Alaska violates the Americans with Disabilities Act (ADA) by failing to provide community-based services to children with behavioral health disabilities, relying instead on segregated, institutional settings — specifically, psychiatric hospitals and psychiatric residential treatment facilities. This finding comes at the conclusion of the department's investigation into whether Alaska subjects children with behavioral health disabilities to unnecessary institutionalization in violation of Title II of the ADA. "Each year, hundreds of children, including Alaska Native children in significant number, are isolated in institutional settings often far from their communities," said Assistant Attorney General Kristen Clarke of the Justice Department's Civil Rights Division. Read More

Michigan Officials Begin Making Changes to Improve Education for Foster Youths
State officials in Michigan announced changes this week to address administrative failures that have made it difficult for some of the state's most vulnerable foster youths to earn a high school diploma. The measures — including two new dedicated state employees to help foster youths navigate the education system — were announced as the state Board of Education formally called on the Legislature to pass more significant reforms. The actions came after NBC News reported on foster youths in Michigan who were denied credit for classes they took while living in state-funded, state-licensed residential facilities. Read More
School Districts are Using the Pandemic-Era Invention to Help Kids Recover from 'Learning Loss'
With grape juice and Chex Mix at hand, and their little sister busy coloring nearby, Jenashia and Nevaeh Aponte settled down at a table with Sara Rubio, their "pod leader." It was Halloween afternoon and the first floor of the McKenna Center — a renovated Victorian house located across the street from Central Falls High School in Rhode Island — was abuzz with teenagers chatting and admiring one another's costumes. But the sisters' attention was squarely on Rubio: There were only four days left before teachers began finalizing first-quarter grades, and the girls needed her help. Jenashia, a sophomore, pulled out a folder with her biology project, while her sister Nevaeh, a freshman, checked her grades online. Read More
---

---
TRIVIA QUESTION OF THE WEEK
Congratulations to: Katrina Snider, Lauro Esquilona III, Danelle Fugate, Wanda J. Routier, Cindi Maurice, Julie Solorzano-Gallelli, Karen Frantz-Fry, Patsy Ray, Margaret Kullenberg, Matthew B. Layton, Courtney Wurzer, and Yvonne Harris who all knew the answer to last week's trivia question:
This university is a private federally chartered research university in Washington, D.C. for the education of the deaf and hard of hearing. It was founded in 1864 as a grammar school for both deaf and blind children. It was the first school for the advanced education of the deaf and hard of hearing in the world and remains the only higher education institution in which all programs and services are specifically designed to accommodate deaf and hard of hearing students. What is the name of the university?
Answer: GALLAUDET UNIVERSITY
This week's trivia question: According to recent research from the National Institute for Early Education Research, the COVID-19 pandemic hindered access to this federally funded program for young children living in poverty, exacerbating inequities in enrollment, staff salaries and quality of services. Enrollment dropped by 257,000 children — or 33% — between 2018-19 and 2020-21 in this program for preschoolers and by 22,000 — or 10% — in the early program for infants and toddlers. This program's funding per child also was lower in states that enrolled a higher percentage of Black children and employed a higher percentage of Black teachers, compared to other states, according to the data from NIEER, an independent, nonprofit research organization at Rutgers Graduate School of Education. What is the program?
If you know the answer to this week's trivia questions, email it to us at contactus@naset.org by December 27, 2022. If you are correct, you will be acknowledged in next week's NASET's Week in Review
---
Many Schools Find Ways to Solve Absenteeism without Suspensions
Pandemic-related school closures wreaked havoc on attendance. Strict quarantine periods and policies demanding students stay home at any hint of a cough or runny nose tormented schools even after they reopened. Students got out of the habit of getting to school on time or going consistently at all. By the 2021-22 school year, districts and charter networks across the country were facing what many dubbed a crisis of absenteeism. Students weren't showing up, and educators had to act. In Arizona, many responded as they had prior to the pandemic: with punishment, maintaining or even increasing the share of students they suspended for missing class. Yet others sharply limited the number of students suspended for attendance-related violations in the wake of the pandemic, and dozens more pushed ahead with less punitive strategies they had already adopted. Read More
Researchers Challenge Conventional View of Visual Perception. Is it Really a Horse or the Photo of a Horse?
If you were shown a photo of a horse and asked what it is, you would likely say, "a horse." But, of course, it isn't a horse, and you would be aware of this: you cannot feed or ride the photo in your hand. Yet, when studying visual perception, researchers often take it for granted that people see a horse when they look at a photo of a horse. This may be a mistake. In a recent paper entitled "Images of Objects are Interpreted as Symbols: A Case Study of Automatic Size Measurement" published in the Journal of Experimental Psychology: General, researchers from Central European University's Department of Cognitive Science challenge the conventional view according to which a picture of a horse is recognized as a horse simply because it resembles one. Read More
3 Wellbeing Initiatives That Work for Schools
In January 2022, RAND Corporation surveyed teachers and principals for its 2022 State of the American Teacher and State of the American Principal (SoP) reports. The results(opens in new tab) were not good: 73% of teachers and 85% of principals reported experiencing frequent job-related stress vs. 35% of the general population of working adults. 28% of teachers and 28% of principals reported symptoms of depression vs. 17% of other working adults. 24% of teachers and 19% of principals said they were not coping well with job-related stress vs. 12% of other working adults. 1 in 3 Hispanic or Latinx teachers experienced symptoms of depression compared with about 1 in 4 non-Hispanic or -Latinx teachers. If you're looking to start some wellness initiatives and or ways to make your teachers, staff, and students try and manage their stress, here are three to consider. Read More
Poll Finds Youth Mental Health Crisis is not Getting Better
Almost every school administrator believes the mental health challenges their students face are moderate to severe, with more than half saying conditions either worsened or haven't improved in the last year. The findings came from a survey released Wednesday by Effective School Solutions — which provides mental health services for schools — that polled 200 administrators and 1,000 parents with children in K-12. What it found: Parents are less confident in their school's ability to deal with students' mental health issues than the administrators, yet most say schools should play a role in helping their kids. Only 40% of administrators said they had a high level of confidence in their ability to deal with the mental health crisis in their schools, compared to 16% of parents. Nearly 1 in 10 administrators reported not being confident at all compared to nearly a third of parents. Top concerns for both parents and administrators were identifying needs and having enough staff to support students. Read More
---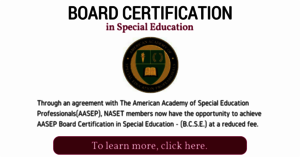 ---
New Study: Spending More Time in a Child Care Center Does Not Lead to Problem Behavior for Kids
Parents have a lot on their minds when they send their children to child care. Will the child cry during drop-off, eat or skip a nap? But a new study shows there is one thing parents may not need to be concerned about: whether kids' time spent in a child care center will lead to problem behavior. The study, written by researchers in North America and Europe and published in Child Development last month, looked at data from seven studies on more than 10,000 toddlers and preschoolers in Germany, the Netherlands, Norway, Canada and the United States. The report found "little evidence" that behavior problems, including hitting, kicking, biting, fighting or bullying other children, increase as children spend more time in a child care center. Read More
How Universities are Developing New Technologies for People with Disabilities
The U.S. National Science Foundation is awarding $11.8 million in grants to 16 universities and independent labs for the development of technologies that can enhance the quality of life and employment opportunities for persons with various disabilities. The projects all involve collaborations between teams of scientists, consumers and practitioners. According to the NSF announcement, the World Health Organization estimates that 1.3 billion individuals - about 1 in 6 people worldwide - experience significant disability, limiting their abilities to achieve better economic opportunities, career advancement, quality of life, health and wellness. In the United States, about one in four adults have some type of disability. Read More
Dyscalculia: How to Support Children with Mathematical Learning Difficulties
Developmental dyscalculia is a persistent difficulty in understanding numbers which can affect anyone, regardless of age or ability. If 6 percent of children have dyscalculia, that would mean one or two children in each primary school class of 30 – about as many children as have been estimated to have dyslexia. But dyscalculia is less well known, by both the general public and teachers. It is also less well researched in comparison to other learning difficulties. Children with dyscalculia may struggle to learn foundational mathematical skills and concepts, such as simple counting, adding, subtracting and simple multiplication as well as times tables. Later, they may have difficulty with more advanced mathematical facts and procedures, such as borrowing and carrying over but also understanding fractions and ratios, for instance. Dyscalculia not only affects children during math lessons: It can have an impact on all areas of the curriculum. Read More
---

---
JOB POSTINGS
* (2022-2023) Reading Intervention Specialist - Like all DREAM employees, the Intervention Specialist should demonstrate a strong commitment to the mission and values of DREAM and should have substantial expertise in all areas of responsibility. Candidates must also value DREAM's comprehensive approach to education and desire to make a lasting impact in underserved communities as part of a growing organization. To learn more- Click here
* Mainstream Teacher of the Deaf - Clarke students successfully mainstream into their neighborhood schools, participate in extracurricular activities and develop the cognitive, academic, social and emotional skills they need for success in school and in life. To learn more- Click here
* SPED Teacher at AIM II Transfer High School (Bronx) - TNew Visions seeks the most talented and dedicated educators to bring their skills, experience, and energy to a collaborative and innovative learning environment where teachers are empowered to meet each student's unique learning needs and open the doors to new and rich opportunities. Our teachers are dynamic and innovative pedagogues who are committed to urban students and the issues they face every day. To learn more- Click here
* Executive Director - The organization has a growing staff of more than 25 and 6 direct reports to the Executive Director. The Center provides services and support to 300-400 children and families each year. Additionally, DGC screens over 3,500 young children each year for vision loss, with 8% - 10% referred for additional evaluation by an optometrist or ophthalmologist. To learn more- Click here
* Mainstream Teacher of the Deaf - Mainstream Teachers of the Deaf provide direct and consultative services to students in preschool through high school in mainstream settings. Services are provided as stipulated in a student's IEP and can include consultation with professionals, direct service to students support to families, program observations and training. To learn more - Click here
* Special Education Teacher - The Ridge School, Adventist HealthCare, is hiring a full-time Teacher in Rockville, Maryland. We are currently offering a $3,000 sign-on bonus to qualified candidates! We're seeking an experienced Teacher who will embrace our mission to extend God's care through the ministry of physical, mental and spiritual healing. To learn more- Click here
* SPED Teacher at Humanities High School (Bronx) - New Visions seeks the most talented and dedicated educators to bring their skills, experience, and energy to a collaborative and innovative learning environment where teachers are empowered to meet each student's unique learning needs and open the doors to new and rich opportunities. Our teachers are dynamic and innovative pedagogues who are committed to urban students and the issues they face every day. To learn more- Click here
* Special Education Resource Teacher - Galapagos is looking for driven educators who truly believe in the ability of all children to succeed at the highest levels. Our staff works incredibly hard to deliver rigorous, individualized, data-driven and explicit instruction to our scholars. To learn more- Click here
* Special Education Teachers $50/hr -Maxim Healthcare Staffing is looking to hire a Special Education Teacher provide quality services to special education students, kindergarten through grade 12, through a commitment to team participation in planning and implementation of student programs including special instruction, tutorial assistance and consultation with general education staff. To learn more- Click here
* Special Education Teacher-(Elementary, Middle, or High School) - The EC Teacher plans and provides for appropriate learning experiences for students with disabilities in a variety of educational settings. To learn more- Click here
If you are an Employer looking for excellent special education staff - Click here for more information
---
FOOD FOR THOUGHT
Sometimes I get so caught up in my own problems that I forget how amazing the world is.
Wendelin Van Draanen