Week in Review - December 2, 2022

---
NASET
WEEK IN REVIEW
National Association of Special Education Teachers
December 2, 2022 Vol 18 Issue #48
---

---
Dear NASET Members and Guests,
Welcome to NASET's WEEK in REVIEW. Here, we provide you with the latest publications fromNASET to read and or download, as well as some of the most interesting articles that have happened this week in the field of special education. We hope you enjoy this publication. Feel free to send us articles for this publication or let us know your thoughts about the WEEK in REVIEW at news@naset.org. Have a great weekend.

Sincerely,
---
WHATS NEW AT NASET
NASET's ADHD Series
Beating the Odds: How Six Post-Secondary Learners Overcame Common Challenges of Attention Deficit Hyperactivity Disorder
This issue of NASET's ADHD series comes from the Fall, 2022 edition of JAASEP. It was written by Martha L. Wise, B.A., Barbara L.Wise, Ph.D., and Sarah Jones, Ph.D. Students with ADHD are less likely to enroll in a 4-year college than their neurotypical peers. Persons with Attention Deficit Hyperactive Disorder (ADHD) are characterized not only by executive function challenges but social-emotional and coping struggles. These deficits can lower resilience and cause maladaptive traits to form that lower chances of success in school. This study aimed to examine the commonalities in the personal histories of six adults with ADHD who have attained the level of post-secondary education at a four-year university. Using Seidman's three-part interview, six successful college attendees diagnosed with ADHD in childhood were interviewed. All participants described themselves as currently thriving. The major themes that emerged from this study were Recovery from Major Life Stumble, Offbeat Pathfinding, Positive Experiences with Authority Figures/Mentors, Thriving in Leadership Positions, Advocating for Those More Vulnerable Than Themselves, and Professional Purpose & Passion. Implications are given for how findings might help educators and other professionals foster resilience and success in students with ADHD. Read More
---
---
Using Tech to Encourage Peer Feedback During Presentations
In a world dominated by digital communication, we need to help students build real-world speaking and listening skills. While speeches and presentations—formal or informal, in person, on Zoom, or via video—are great ways to practice and hone those vital speaking skills, cultivating listening abilities has proven (at least for me) more difficult. Frustrated that presentation/speech week was turning into 8 minutes of summative assessment drowning in a sea of apathy, I started to look for better ways to facilitate feedback and grow listening skills. Peer feedback, group feedback, forms, discussion, all either created a lot of paperwork for me to sift through or fostered trite feedback without deepening anyone's speaking or listening skills. Read More
Video Games May Not Rot Kids' Brains After All
Kids who played video games showed better cognitive performance than non-gamers, a case-control study found. Among 2,217 children ages 9 and 10, those who played video games for at least 21 hours a week performed better on response inhibition tasks and working memory versus those who never played video games, reported Bader Chaarani, PhD, of University of Vermont in Burlington, and colleagues. Gamers had a significantly quicker stop signal reaction time (SSRT; mean 299.03 vs 307.22 ms, P=0.006). They also had nearly 40 ms shorter reaction time for the "correct go" measure versus kids who didn't play video games. Read More
What Research Tells Us about Classroom Decor
I have two colleagues who couldn't differ more in their approach to classroom decoration. The first teacher's door, walls, and even ceiling are adorned with crafts, posters, mobiles, and brightly colored murals that correlate with various topics and themes studied throughout the school year. The other teacher's classroom is simple, spartan…even sterile. I've wondered on occasion which approach is best for students. After all, it's clear that the environment we work in impacts both our behavior and performance. Studies by environmental psychologists illustrate how color schemes, lighting, and even the appearance of the waitstaff in restaurants influence our dining habits. Read More
Alabama Struggles to Staff Special Education Services, Leaving Students with Limited Options
Brooke Hilyer had few options left for her son Logan's education. Last spring before Logan graduated elementary school, Hilyer was told by Elmore County Schools that her local middle school, Holtville, did not have a special education class available for children with multiple disabilities. "The short version of what we're experiencing is what we keep hearing from the county - there's a teacher shortage and they don't have the resources to provide a [class] for my son at our local school," Hilyer said. According to the district, there weren't enough teachers and specialists for every school to have a class for students with more complex needs. And although there are other special education programs within most schools, the district is determined to keep class sizes manageable for teachers. Due to staff shortages, students with multiple disabilities are instead bused to Millbrook Middle School. Millbrook is further away, requires a bus ride and is less convenient for Hilyer, who works at Holtville. Read More
---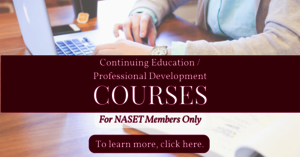 ---
'I Wanted to Compete': Rutgers Pushed to Add Sports Teams for Students with Disabilities
When a rare disease put Eric Katz in a wheelchair, he found that the school of his dreams had little to offer student-athletes with disabilities. Rutgers was synonymous with college for Katz, a high school track star who grew up in the '90s near the university's New Brunswick campus. He yearned to compete in Scarlet Knight crimson-and-black. But for Katz, like so many other athletes with disabilities, there was a catch. Rutgers had no high-level intercollegiate teams for students like him. To find one, he had to leave the state, his friends and his family far behind and head to the University of Arizona. The school gave him a scholarship to play wheelchair basketball in 2001.Read More
Riders with Disabilities Sue MTA to Close the Gap between Subway Train and Platform
The MTA is facing a new legal challenge from New Yorkers with disabilities — just months after the transit agency settled two other lawsuits that resulted in a commitment to add elevators or ramps at most subway stations by 2055. Three New Yorkers with disabilities on Tuesday filed a class-action lawsuit in Manhattan State Supreme Court that demands the MTA fix the gaps between subway trains and station platforms that can challenge riders who are blind or use a wheelchair. "So much attention is paid to providing stair-free access in the subway system — and stair-fee access is essential, it's crucial," said Christopher Schuyler, senior staff attorney with the Disability Justice Program at New York Lawyers for the Public Interest. "But it's not the whole picture." Read More
Blind, But They Can See
As Mackenzie Gibson takes a few steps from her daughter, she turns and says, "I'll be right back." Aubri, blonde and 7 years old, nods. "All right mom," she says. Olivia, her 6 year old sister, remains next to her. "I'm way older than her," Aubri says. As adults mill around the room, the Hayden girl continues using a brailler, similar to a typewriter, to produce braille. She is learning this system of raised dots that represent letters and can be read with fingers because she is blind. "I love making letters," she said. Aubri was among a small group of blind and visually impaired who took part in "Celebraille" in the DeArmond Building at North Idaho College. Read More
---

---
TRIVIA QUESTION OF THE WEEK
Congratulations to: Karen Frantz-Fry, Zenaida Lemus, Tracey Christilles, Lattorye Buie, Cindi Maurice, Susan Mason, Susan Spry, Jenifer Womble-Ericson, and Lauro Esquilona who all knew the answer to last week's trivia question:
The kids are not alright. Medical experts agree that, after nearly three years of pandemic-induced strain, children are in the midst of this type of crisis. One signal of just how severe a crisis: The U.S. Department of Education is ready to give schools $280 million through two grant programs to help young people access this type of care. It's the first wave of a total $1 billion—funded through the federal Bipartisan Safer Communities Act—that the department will spend on youth programs for this over the next five years. U.S. Secretary of Education Miguel Cardona says the funding will fill the gap faced by schools that lack these services. What is it?
Answer: MENTAL HEALTH
This week's trivia question: This Act is a civil rights law designed to eliminate discrimination on the basis of disability in any program or activity receiving Federal financial assistance. It states "No otherwise qualified individual with a disability in the United States . . . shall, solely by reason of her or his disability, be excluded from participation in, be denied the benefits of, or be subjected to discrimination under any program or activity receiving Federal financial assistance." What is the Act?
If you know the answer to this week's trivia questions, email it to us at contactus@naset.org by November 29, 2022. If you are correct, you will be acknowledged in next week's NASET's Week in Review
---
Children with Special Needs Get Chance to Fly High on Challenge Air Flights
An organization that travels the country giving children with special needs airplane rides is stopping in Peachtree City this weekend. Jon McMillan, a retired Delta captain from Newnan, is one of the volunteer pilots who will take special needs children up in his airplane. It is all part of a group called Challenge Air. "It was fantastic. I never thought I'd be able to fly," said Dustin Pierce, who took his first flight two years ago. "I remember my teacher, she was in the cockpit with me and she did one of those hilarious gestures like, 'Oh, no! He's flying the plane!'" The group started in the early 1990s. It was the vision of Rick Amber, a former Navy pilot who was paralyzed after catastrophic injury in a crash. Wheelchair-bound, but undaunted, he took the air again. "He was the first FAA certified pilot that used hand controls for brakes and rudders," said Jon McMillan, who volunteers for Challenge Air. Read More
In Louisiana, Cameras Coming to Special Education Classes Due to New Law, Local Districts Getting to Work
By next summer, the Ascension Parish school district expects to have video cameras installed in each of its special education classrooms where students spend the majority of their school days, with video available to a student's parents upon request. The district's plan goes beyond what's required by a state law approved last year that says that the cameras be installed "upon the written request of a parent or legal guardian." "We will install the cameras in all of our 43 classrooms" that qualify, Lynn Hathaway, director of special education for the Ascension Parish school system, told school board members last week. "We don't want to wait for parents to have to make the request," Jackie Tisdell, the district's public information officer, said after the policy committee meeting on Oct. 18. Read More
Likelihood of Receiving an Autism Diagnosis May Depend on Where You Live
New autism diagnoses in the UK tend to be clustered within specific NHS service regions, suggesting that where an individual lives may influence whether they receive an autism diagnosis and access to special education needs support. The latest findings, from researchers from the University of Cambridge in collaboration with researchers from the London School of Economics and Political Science and Newcastle University, are published today in The Lancet Child & Adolescent Health. After analyzing all new autism cases across England using NHS health service boundaries for possible hotspots, some areas stand out. For example, 45.5% of the NHS Rotherham catchment area had higher-than-average new autism diagnoses clusters. For NHS Heywood, this amounted to 38.8% of its catchment area and 36.9% for NHS Liverpool, pointing at a possible health service effect towards who receives an autism diagnosis. Read More
X-Chromosome Variants Help Explain Autism's Sex Bias
Rare gene variants a boy inherits from his mother's X chromosome can increase his chances of having autism, Tourette syndrome or attention-deficit/hyperactivity disorder (ADHD), a new study finds. "This advance helps us to understand genetic mechanisms underlying male vulnerability to autism spectrum disorder, Tourette syndrome and ADHD," says study lead investigator Jeremy Willsey, associate professor of psychiatry and behavioral sciences and co-director of the Psychiatric Cell Map Initiative at the University of California, San Francisco. The work also implicates the X-chromosome gene MAGEC3 in autism for the first time. Analyzing the X chromosomes of more people with autism or other neurodevelopmental conditions could help "identify additional risk genes," Willsey says. Read More
---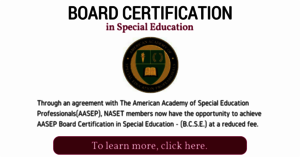 ---
Examining the Increasing Number of Adult Women with ADHD
"So many adult patients—women—come in and are being newly diagnosed with ADHD [attention-deficit/hyperactivity disorder] for the first time," Pamela Wall, PhD, PMHNP, FAANP, told attendees of the American Psychiatric Nurse Association 36th Annual Conference. The goals for the session were to explain the reason for this phenomenon and to share some of the unique issues associated with ADHD in adult women. Implicit bias was a top reason for missing the diagnosis earlier in women, Wall explained, as she conducted a mini-experiment with attendees. After asking attendees to visualize a child who is hyperactive, Wall surveyed the group to see what gender they saw; most of the audience pictured a boy. In addition, she said what is known about ADHD now versus what was known 20 or 30 years ago has changed, which allows for new adult cases to be diagnoses. Read More
Science Reveals Genes That Help Drive Dyslexia
Some children struggle to read or spell because of a condition called dyslexia that is known to run in families. Now, researchers report they have pinpointed a large number of genes responsible for the disorder. "Our findings show that common genetic differences have very similar effects in boys and girls, and that there is a genetic link between dyslexia and ambidexterity," said lead researcher Michelle Luciano, of the University of Edinburgh's School of Philosophy, Psychology and Language Sciences, in Scotland. "Our results also suggest that dyslexia is very closely genetically related to performance on reading and spelling tests, reinforcing the importance of standardized testing in identifying dyslexia," Luciano said in a university news release. Read More
Measuring Student Poverty is Getting More Complicated
In the 2021-22 school year, one in three schools participated in the Community Eligibility Provision, or CEP, which allows high-poverty schools and districts to serve free breakfast and lunch to all students without families filing applications, according to the Food & Research Action Center. To be eligible for CEP, an entire school or district must have an "Identified Student Percentage" of 40% or above. That percentage is calculated by dividing the number of students eligible for free school meals by the total student enrollment. Now, however, as districts and schools increasingly look toward providing universal free school meals, the data used to measure student poverty through free and reduced-price applications is at risk of disappearing. Read More
Sleep-Deprived Kids Will Snack More: Study
Experts studying kids' sleep and eating habits have learned more about a potential reason for childhood obesity. Kids who are deprived of sleep tend to eat more calories the next day, researchers found. And some of those extra calories come from less-healthy, sugar-laden snacks or treats. "When children lost sleep, overall they ate an extra 74 calories per day, caused by an increase of 96 calories per day in non-core foods such as crisps and chocolate, which potentially increases the risk of obesity," said Jill Haszard, a biostatistician at the University of Otago in Dunedin, New Zealand. "Such a difference could easily explain why not getting enough sleep increases the risk of obesity in children," she said in a university news release. Read More
---

---
JOB POSTINGS
* Special Education Teacher - The Ridge School, Adventist HealthCare, is hiring a full-time Teacher in Rockville, Maryland. We are currently offering a $3,000 sign-on bonus to qualified candidates! We're seeking an experienced Teacher who will embrace our mission to extend God's care through the ministry of physical, mental and spiritual healing. To learn more- Click here
* [2022-2023] Reading Intervention Specialist - Like all DREAM employees, the Intervention Specialist should demonstrate a strong commitment to the mission and values of DREAM and should have substantial expertise in all areas of responsibility. Candidates must also value DREAM's comprehensive approach to education and desire to make a lasting impact in underserved communities as part of a growing organization. To learn more- Click here
* SPED Teacher at Humanities High School (Bronx) - New Visions seeks the most talented and dedicated educators to bring their skills, experience, and energy to a collaborative and innovative learning environment where teachers are empowered to meet each student's unique learning needs and open the doors to new and rich opportunities. Our teachers are dynamic and innovative pedagogues who are committed to urban students and the issues they face every day. To learn more- Click here
* Teacher of the Deaf/Special Educator - Early Intervention - The Early Intervention preschool classroom teacher is a Teacher of the Deaf and Hard of Hearing, though candidates with Early Childhood Special Education certification will be considered, who works with students ages three to five in a classroom setting and is responsible for planning and leading all aspects of the daily learning environment. The classroom teacher develops and implements classroom lesson plans with a focus on student's auditory, speech, and language skills, while facilitating their development across all developmental domains and meeting IEP goals. To learn more- Click here
* Special Education Trainees - A Substitute Special Education Trainee works on an as needed basis performing beginning-level work in assisting in meeting the physical and educational needs of students in special education schools and classes. The core purpose of special education is to provide specially designed instruction and intervention, as well as to give students with disabilities access to the same educational programs and/or activities that are available to their nondisabled peers. To learn more- Click here
* High School Teacher - We're Hiring! New Visions is seeking a stellar and dedicated Special Education Teacher to bring their skills, experience and energy to a collaborative and innovative learning environment where all learners have equal access to educational opportunities, and where barriers to learning are reduced and learner diversity is recognized, supported and embraced. In this role, you'll develop accessible curriculum through team co-planning, co-teaching and co-assessing, advocate to ensure that students receive appropriate supports, and work to build students' academic and socio-emotional skills. To learn more- Click here
* Special Education Teacher- Multiple Positions - STRIVE Prep is a Denver-based community of public charter schools that challenges every student to strive for college and thrive throughout life by helping them to discover and develop the knowledge, skills and confidence necessary to succeed in college and beyond. We encourage you to read our 2021 Impact Report and learn more about what a career at STRIVE Prep is like here. To learn more- Click here
* Special Education Resource Teacher - Galapagos is looking for driven educators who truly believe in the ability of all children to succeed at the highest levels. Our staff works incredibly hard to deliver rigorous, individualized, data-driven and explicit instruction to our scholars. To learn more- Click here
* Special Education Teachers $50/hr -Maxim Healthcare Staffing is looking to hire a Special Education Teacher provide quality services to special education students, kindergarten through grade 12, through a commitment to team participation in planning and implementation of student programs including special instruction, tutorial assistance and consultation with general education staff. To learn more- Click here
* Teacher - Virtual - Interested in teaching online courses? You can work full time or part time for supplemental income. Set your own hours, work from your own home, and earn your equivalent teaching salary or more! To learn more- Click here
* Special Education Teacher-(Elementary, Middle, or High School) - The EC Teacher plans and provides for appropriate learning experiences for students with disabilities in a variety of educational settings. To learn more- Click here
* Special Education - Elementary Teacher - Career opportunities where you can choose your path. From coaching to administration, there are many options to grow your career, while pursuing your interests and passions. We are hiring immediately for a full-time Special Education - Elementary Teacher. Come grow your career with the Clark County School District! To learn more- Click here
If you are an Employer looking for excellent special education staff - Click here for more information
---
FOOD FOR THOUGHT
Dare to be brave today, and trust that when you extend your wings, you will fly.
Mary E. DeMuth