Week in Review - December 17, 2021

---
NASET
WEEK IN REVIEW
National Association of Special Education Teachers
December 17, 2021 Vol 17 Issue #51
---

---
Dear NASET Members and Guests,
Welcome to NASET's WEEK in REVIEW. Here, we provide you with the latest publications fromNASET to read and or download, as well as some of the most interesting articles that have happened this week in the field of special education. We hope you enjoy this publication. Feel free to send us articles for this publication or let us know your thoughts about the WEEK in REVIEW at news@naset.org. Have a great weekend.

Sincerely,
---
WHATS NEW AT NASET
NASET's Early Intervention Series
Part C Finance Glossary
This issue ofNASET's Early Intervention series offers our members a glossary of terms relevant to finance for IDEA Part C and Part B, Section 619 programs (e.g., blending and braiding funds, pass-through-funding, and supplant). Terms include references to IDEA and other related federal fiscal requirements and those specific to billing public and private insurance for IDEA services. The glossary was developed collaboratively by Infant Toddler Coordinators Association (ITCA), ECTA, the DaSy Center, and Center for IDEA Fiscal Reporting (CIFR).
---
---
The Pandemic Effect on Education: A Special Report
21 months have passed since the COVID-19 pandemic hit schools like a sledgehammer. Since then they've been through closures, distance learning from home, optional reopening of schools, mandatory reopening, and battles over mask mandates. Now that the first semester is nearly over, teaching and learning is happening in classrooms all over South Florida, but no one is pretending that the pandemic hasn't changed education. "So what we've learned through COVID is that education is constantly fluid, and how we deliver services to our students is constantly evolving," Dr. Vickie Cartwright, superintendent of Broward County Public Schools said. "Number one, we're learned as a result of the pandemic that teaching and learning can actually happen 24/7 not just limited to bell-to-bell instruction in the school house," Alberto Carvalho, superintendent of Miami-Dade County Public Schools said. "I think the silver lining of this pandemic is that we actually upped our skill." Read More
Women with Autism: How Autistic Traits May Differ
Autism Spectrum Disorder (ASD) is a developmental disorder typically diagnosed at or before age 3. Its symptoms can range from mild to severe and usually include social and communication delays, repetitive behaviors, restricted interests, and sensory challenges such as over-reactivity to light, sound, or touch. The criteria for autism have changed over time.1 In 2013, several categories of autism, including Asperger syndrome and pervasive developmental disorder not otherwise specified, were removed from the "Diagnostic and Statistical Manual of Mental Disorders, Fifth Edition" (DSM-5), which is the diagnostic "Bible." Today, everyone with autistic symptoms, whether mild or severe, receives an ASD diagnosis. This article will look at common symptoms of autism, autism in women, causes, diagnosis, support, and treatment. Read More
International Study Supports Treatment of Moderate-to-Severe Asthma in Children
A new medication has been added to the treatment options for children with moderate-to-severe asthma. In a late-stage clinical trial, the biologic agent dupilumab reduced the rate of severe asthma attacks and improved lung function and asthma control for children ages 6 to 11. The findings of the international multicenter Liberty Asthma VOYAGE trial, reported Dec. 9 in the New England Journal of Medicine, supported approval of dupilumab for the treatment of moderate-to-severe asthma in this age group by the Food and Drug Administration in October. "This is a really important advance for children with moderate-to-severe asthma and their families," said Leonard Bacharier, MD, an asthma specialist at Monroe Carell Jr. Children's Hospital at Vanderbilt and the international lead investigator for the trial. Read More
Coping with Schizophrenia, When Emotions Can Be too Much
A person with schizophrenia typically experiences more negative emotions and has more stressors than average. A new study by University of Georgia psychologists revealed a surprising finding that could help those who struggle with the illness: While people with schizophrenia tend to manage low-level negative emotions, they struggle to do so as those negative emotions increase. People regulate their emotions to get from one feeling to a more preferred state, whether that is a return to calm, a move toward happiness, not feeling quite as angry, or leveraging a different emotion entirely. Using clinical data from outpatients diagnosed with psychotic disorders and a control group, the study, focused on the identification stage of emotion regulation and how the process differs. The researchers used a scale that translates to 1-10 for levels of negative emotion, with 10 representing the highest state of anxiety or emotional distress. Read More
---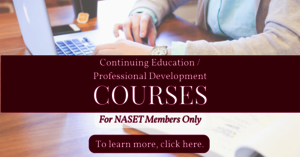 ---
Myelin Loss May Explain how Autism-Linked DNA Deletion Affects Cognition
Mice that lack one copy of TBX1, a gene in the autism-linked 22q11.2 chromosomal region, produce too little myelin-- the fatty insulation that surrounds neurons — and perform poorly on tasks that measure cognitive speed, according to a new study. The work, published 5 November in Molecular Psychiatry, may offer insight into the mechanisms that underlie impaired cognitive function in some people with a 22q11.2 deletion, and possibly other copy number variants (CNVs). "The myelin changes could potentially emerge as a common neuronal deficit that mediates cognitive changes among many CNV cases," says lead investigator Noboru Hiroi, professor of pharmacology at the University of Texas Health Science Center at San Antonio. Read More
Iowa's Reliance on Institutions for People with Intellectual Disabilities Violates Their Rights, Feds Say
Iowa has violated the legal rights of people with intellectual disabilities by housing far too many of them in institutions, the U.S. Department of Justice concludes in a report released Wednesday. Iowa continues to use large institutions, such as the Glenwood and Woodward resource centers, at much higher rates than most other states do, the new report says. It should instead be finding more ways to provide care for people with intellectual disabilities in their communities. "The state plans, administers, and funds its public health care service system in a manner that unnecessarily segregates people with intellectual disabilities in the Resource Centers, and almost certainly many other institutions, rather than providing these services where people live, in their community," the investigators wrote in their report. "Residents remain at the Resource Centers because the state has failed to provide sufficient information about community options, or because the available options are insufficient." Read More
Adaptive Physical Education Class in Middle School
Kids at Norris Middle School are getting to see what's possible through adaptive physical education. The class encourages all students to be inclusive and celebrate their peers. "They truly get to come in and we adapt all the lessons to the needs of the students with disabilities in the classroom," said Savanna Harmon, the physical education teacher at NMS. Stations are spread out across the school gym where students can bowl, jump rope, or sharpen their table tennis skills. Peer buddies like seventh-grader Keiana Gillum help students with disabilities navigate the different exercises. "I love teaching them how to do all the sports and stuff," Gillum said. "And when they just tell you you guys have been such a good role model for us that just brightens everyone's day when they hear that." Read More
Research Reveals More Children Being Diagnosed with Autism in the US
A new study from the Centers for Disease Control and Prevention analyzed nearly a dozen states, including Arizona, and found more children in the United States are being diagnosed with autism. Research from 2018 shows one in 40, eight-year-old kids in the state had been diagnosed with autism, compared to 2016 when it was one in 63. Health experts said numbers have been on the rise for years, however, they believe that reflects the increased awareness and services to treat the condition. Read More
---

---
TRIVIA QUESTION OF THE WEEK
Congratulations to: Wendy Schilling, Karen Frantz-Fry, Deanna Gray, Cindi Maurice, Lauro Esquilona, Elizabeth Ciccarelli-Rosa, Olumide Akerele, Patsy Ray, Stephanie Jenkins, Katrina White, Helma Wardenaar, Wanda Routier, Kathryn Millette, and Traci Bailey who all knew the answer to last week's trivia question:
Under the federal law, IDEIA, beginning not later than when the first IEP is in effect for a child who turns 16, or younger if appropriate, the IEP must contain a statement of what type of services?
Answer: TRANSITION SERVICES
This week's trivia question: A UNICEF report published last year found that children in this country had the highest sense of well-being. The United Nations children's agency analyzed data across 41 high-income countries, ranking the countries according to how they scored on children's mental well-being, physical health, and the development of both academic and social skills. This country was found to rank highest in the league table of the three well-being outcomes, followed respectively by Denmark and Norway. Chile, Bulgaria and the U.S. were at the bottom of the table. According to this UNICEF report, what is the name of the country where children have the highest sense of well-being?
If you know the answer to this week's trivia questions, email it to us at contactus@naset.org by December 21, 2021 . If you are correct, you will be acknowledged in next week's NASET's Week in Review
---
Study Outlines Ways to Help Children Learn Forgiveness
A recent study suggests that teaching children to understand other people's perspectives could make it easier for them to learn how to forgive other people. The study also found that teaching children to make sincere apologies can help them receive forgiveness from others. "Forgiveness is important in children and adults for restoring relationships and limiting future conflicts," says Kelly Lynn Mulvey, lead author of the study and an associate professor of psychology at North Carolina State University. "But we didn't know much about what makes children more likely to forgive others, particularly from early childhood to adolescence. That's what we wanted to explore with our study." Read More
Guidelines May Promote Over-Diagnosis of Cow's Milk Allergy in Infants, Study Finds
International guidelines developed to help doctors diagnose cow's milk allergy may lead to over-diagnosis, according to University of Bristol-led research published in the journal Clinical and Experimental Allergy today [8 December]. The study found that three-quarters of infants have two or more symptoms at some point in the first year of life which guidelines say may be caused by cow's milk allergy, yet the condition only affects one in 100. Cow's milk allergy can present with either acute or delayed symptoms. Delayed symptoms are more varied and include gut and skin symptoms, such as posseting (bringing up milk) and vomiting, colic, loose stools or constipation, and flaring of eczema. Many of these symptoms are already known to be common in infants, making delayed cow's milk allergy difficult to diagnose. Read More
Report: Portland Not Prepared to Accommodate People with Disabilities During Emergencies
The city of Portland is not prepared to anticipate the needs of people with disabilities in the event of an emergency, according to a new report from the city's auditor. According to the report, auditors looked into whether Portlanders living with disabilities could expect their needs to be met during an emergency. This is a requirement by the Americans with Disabilities Act. "The length of the pandemic provided the city with an opportunity to test and refine its response across individuals and groups without the physical destruction of an earthquake or wildfire," City Auditor Mary Hull Caballero said. "It also exposed how unprepared the city is to assist people with disabilities, no matter the type of emergency." Read More
1,500 Decisions a Day (At Least!): How Teachers Cope with a Dizzying Array of Questions
How many decisions do teachers make a day? When you Google that question, the first answer that pops up is "1,500." That number, which equates to about three decisions per minute in an 8-hour work day, is based on research that was conducted in the 1980s and 1990s, but is still widely cited in education circles today. But tack on all the new technologies now used by teachers, the decisions they are increasingly asked to make about the social-emotional learning of their students, and all the COVID-related decisions they have had to make during the pandemic, and to some educational experts, that 1,500 seems like it should be much higher in today's world. Read More
---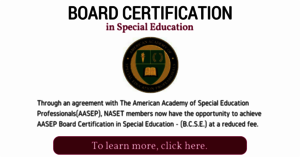 ---
AAP: Kids with Disabilities Should Be Encouraged to Be More Physically Active
Children with disabilities should be encouraged to participate in sports, recreation and other physical activities that suit them, pediatricians said in a new AAP clinical report. Experts from the AAP Council on Children with Disabilities and the AAP Council on Sports Medicine and Fitness identified barriers to participation in sports and physical activity, and advocated assessing a child's physical capabilities and other factors to develop "physical activity prescriptions" they can incorporate into their daily lives. Read More
Are ADHD and Trauma Connected?
ADHD is a mental health condition typically characterized by inattentive, hyperactive, or impulsive behavior. On the other hand, trauma is a mental, emotional, or physical response to a shocking or distressing event or series of stressful events. Both have common symptoms, yet they tend to impact every person differently. Our health is constantly impacted by genetic, environmental, and psychosocial factors, among others, he says. And no two people are exactly alike. So, although ADHD and trauma can overlap in presentation, their relationship — and our relationships with each of them — is nuanced. Read More
Surgeon General Warns of Emerging Youth Mental Health Crisis in Rare Public Advisory
Citing mounting evidence of ongoing harm, U.S. Surgeon General Vivek H. Murthy issued a public health advisory on the mental health challenges confronting youth, a rare warning and call to action to address what he called an emerging crisis exacerbated by pandemic hardships. Symptoms of depression and anxiety have doubled during the pandemic, with 25% of youth experiencing depressive symptoms and 20% experiencing anxiety symptoms, according to Murthy's 53-page advisory. There also appear to be increases in negative emotions or behaviors such as impulsivity and irritability — associated with conditions such as attention deficit hyperactivity disorder or ADHD. And, in early 2021, emergency department visits in the United States for suspected suicide attempts were 51% higher for adolescent girls and 4% higher for adolescent boys compared to the same time period in early 2019, according to research cited in the advisory. Read More
---

---
JOB POSTINGS
* Potential Special Education Teachers 22-23 School Year - If you're a passionate educator or professional looking for a place to build greatness—within students and your own career—you've come to the right place! Our greatness begins with our staff. If you believe each child is capable of finding their own greatness, and working hard to help them pursue their passions, you will fit in well at McPherson Public Schools. To learn more- Click here
* School of Education (Special Education),Tenure Track Faculty - We value the ability to serve students from a broad range of cultural heritages, socioeconomic backgrounds, genders, abilities and orientations. Therefore, we prioritize applicants who demonstrate they understand the benefits diversity brings to a professional educational community. The successful candidate will be an equity-minded individual committed to collaborating with faculty, classified staff, administration, and students who are also committed to closing equity gaps. To learn more- Click here
* Dean of the College of Education - A key member of the Provost's leadership team, the Dean reports to and works with the Provost and Executive Vice President for Academic and Student Affairs. The Dean serves as the chief academic and administrative officer in the College, overseeing strategic planning; budgets; fundraising; curriculum; student recruitment and retention; faculty and staff recruitment, development, support, evaluation, and retention; program development; assessment and reporting; accreditation activities; administration; and community outreach. To learn more- Click here
* Laurence J. Adams Distinguished Chair McDaniel College & President & CEO Target Community & Educational Services, Inc. - McDaniel College in partnership with Target Community & Educational Services, Inc., both located in Westminster, MD., announce the search for a uniquely talented individual to serve the College as the Laurence J. Adams Distinguished Chair and to serve as President & CEO of Target, Inc. (Target), a human service organization. In this dual role, the incumbent will teach half-time at the College and coordinate McDaniel's Human Services Management graduate program and also serve half-time at Target, the program's internship site. To learn more- Click here
* Director of Special Services - The job of Director-Special Services is done for the purpose/s of planning, directing, managing, and supervising multiple Special Services programs; providing information, direction, training and implementation of Special Services processes; serving as a resource to others; achieving defined objectives by planning, evaluating, developing, implementing and maintaining services in compliance with established guidelines; and serving as a member of the leadership team. To learn more- Click here
* Special Education Teacher - Works closely with all members of the dedicated, inter-disciplinary therapeutic team supporting the students and classroom. Teachers also collaborate with parents and guardians to ensure the greatest wrap around services, school -to-home communications, and understanding of the student. Collaboration with our partnering school districts is also essential. To learn more - Click here
* Physical Education Teacher - Works closely with all members of the dedicated, inter-disciplinary therapeutic team supporting the students and classroom. This teacher also collaborates with parents and guardians to ensure the greatest wrap around services, school -to-home communications, and understanding of the student. Collaboration with our partnering school districts is also essential. To learn more - Click here
* Special Education Teacher - Our Teachers assist in providing direction and support to those that work with the students and work in cooperation with Leadership to provide evidence-based, ethical services based on Sherwood Autism Center's philosophy of care, thus ensuring the highest quality of services is provided in a timely and consistent manner to all students. To learn more- Click here
* Elementary and Middle School House Administrator - Green Chimneys School offers an enriched academic environment with a vast array of innovative programming, including life skills, music and art, therapeutic animal-assisted activities, and outdoor education, all based in experiential learning. The fully integrated approach to education at Green Chimneys includes: Academics, Therapeutic Education, Clinical & Related Services, Animal & Nature Program and Vocational Education. To learn more- Click here
*ESE/ESOL Teacher - The ESE/ESOL Teacher at New Beginnings High School utilizes a blended learning approach that combines traditional classroom instruction with online instruction and activities. This model enables New Beginnings High School to offer a wide variety of courses and to increase the amount of self-directed learning that is so crucial to the post-secondary success of our customer. To learn more- Click here
* Faculty - ABSE Special Needs and Learning Disabilities - Lane Community College Faculty members are expected to be skilled educators, with a passion for teaching and continuous improvement in best practices that support equitable student success. The primary responsibilities of full-time faculty is to provide quality education and teaching in a range of community college courses, which may include transfer and/or career technical courses, and to engage in academic professional activities which advance the goals of the College and Division. Faculty members are responsible for following College and Division policies and procedures in support of teaching and learning. To learn more- Click here
* Middle School Special Education Teacher - The Halton School, an independent school for students with Asperger's, is looking for a Middle School Special Education teacher. The teacher will provide special education instruction to students in a small multi-grade class. The teacher will utilize a variety of teaching methods to meet student's educational needs and adapt and develop instructional materials accordingly. To learn more- Click here
* Director of McKay Academic Center (Academic Support) - The Dunham School is a PK-12, non-denominational Christian, independent school serving 785 students on one campus. The school offers fee paid tutoring, coaching, small group instruction and individual courses for students with a range of learning challenges including ADD, ADHD, dyslexia, dysgraphia and high functioning autism. To learn more - Click here
* Special Education Teacher - STARS is owned and operated by Occupational Therapists. You will be an employee and receive full benefits. Summers off with year-round pay and year-round appreciation. With a proven track record, STARS is able to offer you an unbeatable support system and resources. STARS is hiring for the 2021-2022 and 2022-2023 school years. STARS places Special Education Teachers throughout the Phoenix, Tucson and the surrounding area public schools. To learn more- Click here
* Middle School and High School Special Needs Teacher at the Anglo-American School of Sofia - We are a school of extraordinary families and outstanding teachers. We are an inspiring educational community - nestled in the stunning foothills of Mount Vitosha on the outskirts of Sofia. We are an exceptional IB world school offering children from 4 to 18 years a world class educational experience. We take pride in academic achievement, and value creativity and athletic talent with equal vigor. We offer a curriculum and approach that looks beyond the classroom and prepares our students for the challenges and opportunities that the world has to offer. To learn more- Click here
* Coordinator, Residential Program for Students with Intellectual Disabilities - Lakeland University seeks a mission-oriented individual passionate about creating a more inclusive world to develop and coordinate an innovative residential program for students with intellectual disability slated to open on its campus in Fall 2022. The program is designed to provide students with a residential collegiate experience while preparing them for the next steps in their lives, whether that would be continuing with higher education or moving into employment and the community. To learn more- Click here
* Special Education Teacher - This position is responsible for the instruction of educational programs and curricula for exceptional students. The Emotional Support Special Education Teacher develops and implements the Individual Education Plan (IEP) for each student and collaborates with members of the instructional team in the planning and implementation of behavioral and academic interventions and supports to ensure students receive a quality educational program. To learn mor- Click here
If you are an Employer looking for excellent special education staff - Click here for more information
---
FOOD FOR THOUGHT
If you hear or read stories on how successful people achieve their extraordinary accomplishments, most of them always start by stating their secret: they follow their passion. John Baskin