Week in Review - December 16, 2022

---
NASET
WEEK IN REVIEW
National Association of Special Education Teachers
December 16, 2022 Vol 18 Issue #50
---

---
Dear NASET Members and Guests,
Welcome to NASET's WEEK in REVIEW. Here, we provide you with the latest publications fromNASET to read and or download, as well as some of the most interesting articles that have happened this week in the field of special education. We hope you enjoy this publication. Feel free to send us articles for this publication or let us know your thoughts about the WEEK in REVIEW at news@naset.org. Have a great weekend.

Sincerely,
---
WHATS NEW AT NASET
NASET's IEP Components Series
IEP Tip Sheet Series
This edition of NASET's IEP Components Series is provided by PROGRESS Center. PROGRESS Center (which stands for Promoting Rigorous Outcomes and Growth by Redesigning Educational Services for Students With Disabilities Center) provides information, resources, tools, and technical assistance services to support local educators and leaders (kindergarten through transition age) in developing and implementing high-quality educational programs that ensure students with disabilities have access to free appropriate public education (FAPE) which allows them to make progress and meet challenging goals, consistent with the U.S. Supreme Court's decision in Endrew F. v. Douglas County School District (2017). This series of tip sheets introduce key components of the individualized education program (IEP). They include brief summaries of federal regulations, tips for implementation, and resources. The Tip Sheets cover the following areas:
IEP Tip Sheet: PLAAFPs
IEP Tip Sheet: Measurable Annual Goals
IEP Tip Sheet: Measuring Progress Toward Annual Goals
IEP Tip Sheet: Overview of the Statement of Services & Aids
IEP Tip Sheet: Explanation of Educational Setting
IEP Tip Sheet: Participation in Assessment
IEP Tip Sheet: Dates, Frequency, Location and Duration of Services
---
---
Many Kids are Struggling. Is Special Education the Answer?
The COVID-19 pandemic sent Heidi Whitney's daughter into a tailspin. Suddenly the San Diego middle schooler was sleeping all day and awake all night. When in-person classes resumed, she was so anxious at times that she begged to come home early, telling the nurse her stomach hurt. Whitney tried to keep her daughter in class. But the teen's desperate bids to get out of school escalated. Ultimately, she was hospitalized in a psychiatric ward, failed "pretty much everything" at school and was diagnosed with depression and ADHD. As she started high school this fall, she was deemed eligible for special education services, because her disorders interfered with her ability to learn, but school officials said it was a close call. It was hard to know how much her symptoms were chronic or the result of mental health issues brought on by the pandemic, they said. "They put my kid in a gray area," said Whitney, a paralegal. Read More
What Would Expanded Child Tax Credits Mean for K-12?
The debate over expanded child tax credits has resurfaced, with advocates citing mounting research showing a pandemic-era expansion's positive impact on child poverty to push for a permanent solution. The push comes as Democrats and Republicans negotiate a year-end deal that could revive such a measure. "I do think Congress faces a stark choice right now," said Sarah Calame, research assistant at the Center on Budget and Policy Priorities. "As Congress thinks about enacting corporate tax breaks at the end of the year, we think any sort of action on tax policies should include tax policies that benefit children and families." Read More
Autism Spectrum Disorder (ASD) and its Early Diagnosis via Infant Behavior Measurements
Society's attitude and understanding of autism spectrum disorder (ASD) have radically changed over the last 50 years. Previously considered a narrowly-defined and rare disorder of childhood onset, ASD is now a broadly advocated, well-publicized, and intensively researched lifelong condition. ASD is understood to be common and highly heterogeneous in that its severity and characteristics show significant variance from person to person. The core features of ASD are issues with social communication (both verbal and nonverbal), as well as repetitive or restricted sensory-motor behaviors.1 In most cases, ASD manifests in infant behavior and is believed to strongly associate with environmental factors and certain genetic components (though the causes remain poorly understood). Read More
Can You See Learning in the Brain?
How accurate are exam results as a measure of learning? In the past, Ofqual has conceded that results in the UK are only reliable "to one grade either way". That might sound pretty good, but the implications for a student of being awarded a grade B at A level instead of the A they needed to get that place at Cambridge is potentially life-changing. While many agree that exams are the fairest way to assess learning, we know that the system is not perfect. But what if there was another method that we could use to predict students' learning in a more accurate way than just looking at test scores? Read More
---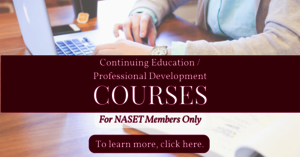 ---
The Lifestyle Factors That Ease — and Worsen — ADHD Symptoms in Children
Stimulant medications and behavioral therapy are considered first-line treatments for ADHD in children, but caregivers know that multimodal treatment plans work best for easing symptoms. What does "multimodal" look like in real life? In a recent ADDitude poll of about 1,000 webinar attendees, about 50% said stimulants and/or non-stimulants have "improved their child's ADHD-associated learning and behavior challenges the most." The other half said certain lifestyle factors had the biggest impact. Read More
When the Punishment is the Same as the Crime: Suspended for Missing Class
Guadalupe Hernandez's attendance problems started in kindergarten. The boy, who has two attention disorders and oppositional defiant disorder, often refused to sit still for circle time. He also experienced separation anxiety while away from his grandmother, Frances Yduarte, who raised him. He'd spend his days distracted from lessons, wishing he was home with her. Guadalupe started asking Yduarte, whom he calls mama, to let him skip school. Frequently, she did. Eventually, school administrators responded to his absences with punishment: Guadalupe said they gave him an in-school suspension, keeping him away from his classmates for an entire day. The next year, in first grade, he said administrators escalated the punishment to an out-of-school suspension, temporarily barring him from school altogether. Read More
States Failing to Provide Equitable Funding for Underserved Students
An updated analysis of equitable school funding practices finds substantially less state and local revenue going to districts with the most Black, Latino, and Native students versus those with the fewest students of color. The difference can be as much as $2,700 per student, or $13.5 million for a district with 5,000 students, according to a report released Thursday by The Education Trust. Ed Trust, a nonprofit that advocates for equitable policies and practices in education, also unveiled an interactive data tool that allows users to search funding levels and comparisons by school, district and state levels. The tool disaggregates data by demographics such as students of color, English learners and students from low-income backgrounds. Read More
NWEA: Full Academic Rebound Likely 5 or More Years Away
Students in grades 3-8 are closing reading and math achievement gaps caused by pandemic disruptions to learning. But for some students — particularly those in the lower and upper end of these grades — full progress could take five or more years. Black and Hispanic students, as well as students from high-poverty schools also have the most ground to cover on the road to recovery, according to an analysis of testing data by the nonprofit NWEA, which administers the MAP Growth assessments. "This is a great moment for school leaders to look for opportunities to give classroom teachers the flexibility they need to serve students with varying degrees of proficiency, like flexible schedules and adding staff that can support dynamic student grouping," said Chase Nordengren, principal research lead for Effective Instructional Strategies at NWEA. Read More
---

---
TRIVIA QUESTION OF THE WEEK
This week's trivia question:
This university is a private federally chartered research university in Washington, D.C. for the education of the deaf and hard of hearing. It was founded in 1864 as a grammar school for both deaf and blind children. It was the first school for the advanced education of the deaf and hard of hearing in the world and remains the only higher education institution in which all programs and services are specifically designed to accommodate deaf and hard of hearing students. What is the name of the university?
If you know the answer to this week's trivia questions, email it to us at contactus@naset.org by December 20, 2022 . If you are correct, you will be acknowledged in next week's NASET's Week in Review
---
OCR: California District had Inappropriate Oversight of Restraint, Seclusion of Students at Private Schools
California's Davis Joint Unified School District violated students' civil rights when it placed three students with disabilities in private schools and failed to intervene in the repeated use of restraint and seclusion at those schools, an investigation by the U.S. Department of Education's Office for Civil Rights found. One of the students died as a result of a 90-minute prone restraint where the student was held on the ground, face-down in 2018. Read More
NAEYC '22: Pre-K Mental Health Services Lower Odds of Disability Diagnosis for Children with Trauma
Preschoolers who receive mental health services are less likely to be diagnosed with a disability, according to unpublished research from Youth Research Inc., a nonprofit that supports New York's Office of Children and Family Services and local agencies. The research also found each adverse childhood experience (ACE) in a preschooler increased the odds of a disability diagnosis, such as speech disorder, developmental delays, autism, and attention-deficit/hyperactivity disorder, by 25%, according to Erica Webster, a policy advocate at Youth Research Inc. Read More
Using Sensory Experiences to Support Elementary Students
Sensory spaces are impactful tools that can be used to help students learn how to recognize, understand, and regulate their feelings at school. With intentional planning, sensory spaces can be used to help support students' social and emotional learning (SEL) needs on all levels of a Multitiered System of Support and Response to Intervention (MTSS/RTI). Some of the most impactful ways to support students are with sensory bins (supporting all Tiers 1–3), sensory spaces in the classroom (supporting all Tiers 1–3), and sensory spaces located outside of the classroom (supporting primarily Tier 2, Tier 3, and special education). Read More
---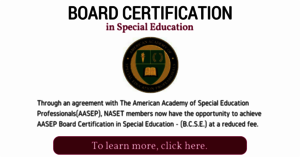 ---
Pandemic Pushed Head Start Enrollment Down by 33%
The pandemic hindered access to federally funded Head Start programs for young children living in poverty, exacerbating inequities in enrollment, staff salaries and quality of services, said a report released Thursday by the National Institute for Early Education Research. Enrollment dropped by 257,000 children — or 33% — between 2018-19 and 2020-21 in the Head Start program for preschoolers and by 22,000 — or 10% — in the Early Head Start program for infants and toddlers. Head Start funding per child also was lower in states that enrolled a higher percentage of Black children and employed a higher percentage of Black teachers, compared to other states, according to the data from NIEER, an independent, nonprofit research organization at Rutgers Graduate School of Education. The report found significant state-by-state differences in Head Start and Early Head Start funding, enrollment, program components and quality. Read More
Philadelphia Officials Optimistic about Early Literacy Efforts Despite Disappointing Test Scores
Mayor Jim Kenney had a question for the 30 or so four- and five-year-olds arrayed before him at the Little Einsteins child care center in Germantown just before Thanksgiving. After reading to them from the book "Our Favorite Day of the Year," about holidays, food was on the mayor's mind. "What do you like to put on top of your pie? I like vanilla ice cream," he said. "Pizza!" one little boy shouted. "Pizza on top of your pie?" the mayor responded in mock disbelief. The little boy giggled. Soon, it was a free-for-all. "French fries!" "Hot dogs!" "Nuggets!" children shouted. "Now you're being silly," the mayor said, appearing to enjoy every moment as the children basked in the attention. During November, Kenney visited several child care centers to highlight what he considers one of his biggest achievements as mayor: making affordable, high-quality early childhood education available to an additional 4,300 students through PHLPreK, an initiative that supplements state and federal programs including Pre-K Counts and Head Start. Read More
An Early Childhood Director Fears the Worst for the Field — And Wonders If Anyone Will Save It
For almost three years now, I've been watching early childhood educators—in my program and in others—make the difficult but inevitable choice to walk away from their careers working with young children to take better-paying, lower-stress jobs elsewhere.
But it still hurt, still shocked, when one of the best early childhood educators I've ever worked with told me she was leaving, too. She was one of a kind: so passionate about this work, so engaging, knowledgeable, calm, warm and inviting. Her heart was in this field, really in it. But like so many others, she couldn't afford to stay in this industry any longer. Read More
Skyrocketing Demand for ADHD Meds is Straining the U.S. Health Care System
Stories about attention deficit hyperactivity disorder, or ADHD, have been having a resurgence in the social media zeitgeist the past several years, and it may be leading more people to seek out diagnosis for the condition. "A lot of my patients would hold up their phone to the camera and be like, 'Here's this video that I saw on TikTok and this is why I have ADHD,'" said Dr. Sasha Hamdani. She is a psychiatrist and ADHD specialist who also is a content creator about the condition with more than 800,000 followers on TikTok. Hamdani estimates that about 50% of patients who inquire about the condition actually yield an ADHD diagnosis. ADHD diagnoses and prescriptions have been increasing across all age groups since before the days of social media. Read More
---

---
JOB POSTINGS
* Mainstream Teacher of the Deaf - Clarke students successfully mainstream into their neighborhood schools, participate in extracurricular activities and develop the cognitive, academic, social and emotional skills they need for success in school and in life. To learn more- Click here
* SPED Teacher at AIM II Transfer High School (Bronx) - TNew Visions seeks the most talented and dedicated educators to bring their skills, experience, and energy to a collaborative and innovative learning environment where teachers are empowered to meet each student's unique learning needs and open the doors to new and rich opportunities. Our teachers are dynamic and innovative pedagogues who are committed to urban students and the issues they face every day. To learn more- Click here
* Executive Director - The organization has a growing staff of more than 25 and 6 direct reports to the Executive Director. The Center provides services and support to 300-400 children and families each year. Additionally, DGC screens over 3,500 young children each year for vision loss, with 8% - 10% referred for additional evaluation by an optometrist or ophthalmologist. To learn more- Click here
* Mainstream Teacher of the Deaf - Mainstream Teachers of the Deaf provide direct and consultative services to students in preschool through high school in mainstream settings. Services are provided as stipulated in a student's IEP and can include consultation with professionals, direct service to students support to families, program observations and training. To learn more - Click here
* Special Education Teacher - The Ridge School, Adventist HealthCare, is hiring a full-time Teacher in Rockville, Maryland. We are currently offering a $3,000 sign-on bonus to qualified candidates! We're seeking an experienced Teacher who will embrace our mission to extend God's care through the ministry of physical, mental and spiritual healing. To learn more- Click here
* [2022-2023] Reading Intervention Specialist - Like all DREAM employees, the Intervention Specialist should demonstrate a strong commitment to the mission and values of DREAM and should have substantial expertise in all areas of responsibility. Candidates must also value DREAM's comprehensive approach to education and desire to make a lasting impact in underserved communities as part of a growing organization. To learn more- Click here
* SPED Teacher at Humanities High School (Bronx) - New Visions seeks the most talented and dedicated educators to bring their skills, experience, and energy to a collaborative and innovative learning environment where teachers are empowered to meet each student's unique learning needs and open the doors to new and rich opportunities. Our teachers are dynamic and innovative pedagogues who are committed to urban students and the issues they face every day. To learn more- Click here
* Special Education Resource Teacher - Galapagos is looking for driven educators who truly believe in the ability of all children to succeed at the highest levels. Our staff works incredibly hard to deliver rigorous, individualized, data-driven and explicit instruction to our scholars. To learn more- Click here
* Special Education Teachers $50/hr -Maxim Healthcare Staffing is looking to hire a Special Education Teacher provide quality services to special education students, kindergarten through grade 12, through a commitment to team participation in planning and implementation of student programs including special instruction, tutorial assistance and consultation with general education staff. To learn more- Click here
* Special Education Teacher-(Elementary, Middle, or High School) - The EC Teacher plans and provides for appropriate learning experiences for students with disabilities in a variety of educational settings. To learn more- Click here
If you are an Employer looking for excellent special education staff - Click here for more information
---
FOOD FOR THOUGHT
Education is not the filling of a pot but the lighting of a fire.
W.B. Yeats