Week in Review - December 10, 2021

---
NASET
WEEK IN REVIEW
National Association of Special Education Teachers
December 10, 2021 Vol 17 Issue #50
---

---
Dear NASET Members and Guests,
Welcome to NASET's WEEK in REVIEW. Here, we provide you with the latest publications fromNASET to read and or download, as well as some of the most interesting articles that have happened this week in the field of special education. We hope you enjoy this publication. Feel free to send us articles for this publication or let us know your thoughts about the WEEK in REVIEW at news@naset.org. Have a great weekend.

Sincerely,
---
WHATS NEW AT NASET
NASET's LD Report
NCES Releases Latest NAEP Long-Term Trend Report for Ages 9 and 13

This issue of NASET's LD Report provides the link and information on how a nationally representative sample of 9- and 13-year-old students performed on the 2019–20 National Assessment of Educational Progress (NAEP) long-term trend assessments in reading and mathematics. The report compares overall average scores, selected percentiles, and performance-level results over time. Long-term trend assessments were first administered in the early 1970s; results are available for 13 prior reading assessments dating back to 1971 and 12 prior mathematics assessments dating back to 1973. The previous long-term trend assessment occurred in 2012. Item maps for each age group illustrate skills demonstrated by students when responding to assessment questions. The report also includes results for students by selected background characteristics (for example, race/ethnicity, gender). Responses to the student questionnaire and information on demographic changes in the student population provide additional context for interpreting student performance results.
---
---
Autism without Intellectual Impairments More Common than Previously Reported
More than half of people with autism in the United States have an average or above-average intelligence quotient (IQ), an uptick over previous estimates, a new longitudinal study of children in Minnesota suggests. The rise could reflect a heightened awareness and understanding of the condition, as well as improvements in recognizing and detecting it, says lead investigator Maja Katusi, a developmental pediatrician at the Mayo Clinic in Rochester, Minnesota. In 2016, the proportion of autistic children in the U.S. with an average or higher IQ was 42 percent, according to the most recent autism prevalence data published by the Centers for Disease and Control and Prevention (CDC) in 2020. Read More
Referrals to Pediatric Mental Health Care Access Programs Increased During Pandemic
Referrals from primary care providers to Pediatric Mental Health Care Access programs rose and involved more complex mental health concerns during the COVID-19 pandemic, according to study results. Lead author Amie F. Bettencourt, PhD, of the department of psychiatry and behavioral sciences at Johns Hopkins School of Medicine, and co-author Dustin E. Sarver, PhD, of the department of psychiatry and human behavior at the University of Mississippi Medical Center, and colleagues reported these findings in Psychiatric Services. "We had known at that time that the COVID-19 pandemic was putting strain on the mental health of kids and on the mental health system," Sarver told Healio Psychiatry. Read More
NYC Expands Translation of Special Education Plans, But Onus Still on Parents with Limited English to Request It
Parents of students with disabilities who don't speak English have long struggled to get their children's learning plans translated into their native language, a crucial barrier to advocating for extra help or ensuring they are receiving the correct services. Officials are now taking more significant steps to address the issue. Last school year, the education department quietly launched a citywide effort to centrally translate students' individualized education programs (or IEPs) instead of leaving the process up to individual schools that didn't always have the capacity to conduct the translations or find an outside vendor to provide it. The citywide program, which scaled up a small pilot program announced two years ago, will be permanent, officials recently said. Read More
Parental Stress is a Contributing Factor Linking Maternal Depression to Child Anxiety and Depressive Symptoms
A secondary analysis of the Fragile Families and Child Wellbeing Study (Fragile Families) found a bi-directional relationship where a mother's mental health symptoms impacted the child's mental health symptoms and vice versa, according to researchers with Cizik School of Nursing at The University of Texas Health Science Center at Houston (UTHealth Houston). The analysis, published Dec. 1 in the print edition of the Journal of Affective Disorders, investigated mother and child mental health symptoms over a 10-year period to provide new insights into the development of depression and anxiety among families. The research points to parental stress, or the processes and subsequent reactions that result from attempting to manage the challenges and burdens of parenthood, as the factor that partially links maternal depression and child anxiety and depressive symptoms. Read More
---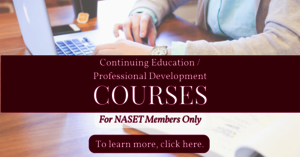 ---
Should Students Learn 'Social Media Literacy' in School? Some Lawmakers Think So
Social media sites such as Instagram, Facebook, TikTok, and Snapchat are used by children and teens across the world, and some Florida lawmakers want to make sure that students are educated on the risks and benefits of using those platforms. That's why in the 2022 legislative session, the Florida Legislature will consider a bill that calls for required instruction of "social media literacy." The bill defines "social media" as a "form of interactive electronic communication through an Internet website or application by which a user creates a service-specific identifying user profile to connect with other users of the Internet website or application for the purpose of communicating and sharing information, ideas, news, stories, opinions, images, and other content." Read More
Justice Department Reaches Settlement with Maryland School District to Protect Students with Disabilities
The Department of Justice's Civil Rights Division and the U.S. Attorney's Office for the District of Maryland announced a settlement agreement with the Frederick County Public School District in Maryland to address the discriminatory use of seclusion and restraint against students with disabilities. The department's investigation found that the school district unnecessarily and repeatedly secluded and restrained students as young as five years old in violation of Title II of the Americans with Disabilities Act (ADA). Under the settlement, Frederick County will end the use of seclusion, overhaul its restraint practices, and train staff on use of appropriate behavioral interventions for students with disabilities. The investigation, opened in October 2020, revealed thousands of incidents of seclusion and restraint in just two and a half school years. Read More
Co-teaching Method Benefits Students and Instructors
The co-teaching method, which has really started to take shape in the Special Education department at Jeff Tech (Jefferson County Vocational Technical School), has been beneficial for both students and instructors. Casey Burkett, a learning support teacher at Jeff Tech and an alumni herself, said co-teaching gained momentum when Jeff Tech incorporated its in-house Special Education department in the 2020-21 school year. Co-teaching is generally defined as two teachers working together with groups of students and sharing in the planning process. "Since it has started, the students have shown so much growth and benefit from having not only the general education teacher, but also the special education teacher, working together to ensure everyone is grasping the content being taught," she explained. Read More
As Autism Prevalence Increases, it's a Struggle to Find Therapy
For many families, autism is a life-changing diagnosis. No two individuals diagnosed with autism are the same, nor are they expected to be, so each family journey is different-now, more and more families are going on this journey together. In the year 2000, one in every 150 children was diagnosed with Autism Spectrum Disorder (ASD). Now, that number is one in 54 children. It is reported to be in all racial, ethnic and socioeconomic groups, with boys being 4.5 times more commonly diagnosed than girls. It's important to note that since ASD is a spectrum, there is no cookie-cutter "look" of what ASD is like in people. Some may have difficulties communicating, others may just outright not communicate at all. Some may have a hard time understanding social cues and body language, others may not understand something as seemingly simple as waving goodbye. Read More
---

---
TRIVIA QUESTION OF THE WEEK
Congratulations to: Lauro Esquilona, Tracey Christilles, Olumide Akerele, Karen Frantz-Fry, Diane Campbell-Mitchell, Patsy Ray, and Katrina Snider who all knew the answer to last week's trivia question:
A new nationally representative study published online in the Journal of Affective Disorders found that one in four adults aged 20-39 with this disorder also had had generalized anxiety disorder (GAD). Those with this disorder were four times more likely to have GAD at some point in their life, when compared to those without the disorder. What is the disorder?
Answer: ATTENTION DEFICIT HYPERACTIVITY DISORDER (ADHD)
This week's trivia question: Under the federal law, IDEIA, beginning not later than when the first IEP is in effect for a child who turns 16, or younger if appropriate, the IEP must contain a statement of what type of services?
If you know the answer to this week's trivia questions, email it to us at contactus@naset.org by December 13, 2021. If you are correct, you will be acknowledged in next week's NASET's Week in Review
---
5 Ways School Leaders Can Work to Prevent Teacher Burnout
Hiring, training, and retaining phenomenal educators has always been key to success in education. In the year dubbed "The Great Resignation," however, teacher retention has become an ever-present challenge. There's a strong link between teacher burnout and attrition, and as burnout rates continue to increase and teaching roles become more complex, school leaders must look to burnout reduction to retain and grow their faculty. Here are five areas where school leaders can make an impact on teacher burnout right now. Read More
5 Steps to Building a Supportive and Inclusive Workplace for Neurodiverse Employees
National data shows that neurodiverse people — people with autism, ADHD, dyslexia, anxiety disorder and other neurologic conditions — are grossly unemployed or underemployed, with estimates ranging as high as 90%, particularly for those on the autism spectrum. Further, until recently, D&I programs often failed to reach out and be specifically inclusive of neurodiverse people. But in the last few years, there's been a greater understanding and appreciation that neurodiverse can be extremely talented and effective in very unique ways. But in order to recruit and support neurodiverse employees so they're successful members of the team, organizations need to implement protocols that foster greater inclusion of neurodiversity. Here are five steps to build a more inclusive workforce for neurodiverse people. Read More
In JHS Class, Students are Designing and Building Sensory Toys
Standing at a table in Edgewood Junior High School's new design lab on a recent Thursday, students stretched slime between their hands. A table over, a student carefully cut fabric squares. Another placed a ruler on a wooden frame, making precise marks with a pencil. It was a typical work day for the eighth graders in Brian Gallagher's LAUNCH Design Engineering class, a new elective at EJHS where students use the LAUNCH cycle, created by A.J. Juliani and John Spencer. It's a student-friendly engineering design process that can be applied to a variety of projects and situations, Gallagher said. Students do the following: Look, listen and learn; Ask tons of questions; Understand the process or problem; Navigate potential solutions; Create a prototype; then Highlight and fix. Read More
Children in the Netherlands are Among the World's Happiest. U.S. at Bottom of Table. Here's what the Parents Do Differently
Children in the Netherlands are among the happiest in the world, research has suggested, and experts say that there could be a number of reasons why this is the case. A UNICEF report published last year found that children in the Netherlands had the highest sense of wellbeing. The United Nations children's agency analyzed data across 41 high-income countries, ranking the countries according to how they scored on children's mental wellbeing, physical health, and the development of both academic and social skills. The Netherlands was found to rank highest in the league table of the three well-being outcomes, followed respectively by Denmark and Norway. Chile, Bulgaria and the U.S. were at the bottom of the table. Read More
---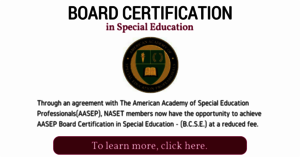 ---
Another Look at 'Positivity' and 'Negativity' in Disability Culture
People dealing with new disabilities from illness, accident, or age sometimes need to work harder to maintain optimism in the face of the challenges and changes they face. On the other hand, empty words of bland encouragement from well-meaning friends and relatives can get old after a while, sometimes insulting. Meanwhile, people who live for years and decades with their disabilities often go through cycles and phases of "positivity" and "negativity." At first, it can be essential to nurture optimism and "look on the bright side." But over time, encounters with more persistent physical barriers, financial hardships, and ableist discrimination demand forthright acknowledgement and attention. Read More
Risk-Taking Behavior May Predict ADHD, ODD in Children
Select measures of impulsivity and risk-taking in children with attention deficit hyperactivity disorder are linked to symptoms of comorbid oppositional defiant disorder, according to a longitudinal study recently published in Frontiers in Psychiatry that examines the relationship between these disorders, reward-related dysfunctions, and other factors. Specifically, the study found that high approach motivation (the tendency to approach a rewarding stimulus while dismissing any associated threats or risks) in children might indicate a higher likelihood of developing comorbid symptoms of ADHD or ODD. The researchers also argue that another overlapping psychopathological dimension called callous-unemotional (CU) traits — associated with reduced guilt and remorse, callousness, and low empathy — may appear alongside dimensions of ADHD and ODD/CD in children who exhibit this high approach motivation. Read More
---

---
JOB POSTINGS
* Special Education Teacher - Our Teachers assist in providing direction and support to those that work with the students and work in cooperation with Leadership to provide evidence-based, ethical services based on Sherwood Autism Center's philosophy of care, thus ensuring the highest quality of services is provided in a timely and consistent manner to all students. To learn more- Click here
* Elementary and Middle School House Administrator - Green Chimneys School offers an enriched academic environment with a vast array of innovative programming, including life skills, music and art, therapeutic animal-assisted activities, and outdoor education, all based in experiential learning. The fully integrated approach to education at Green Chimneys includes: Academics, Therapeutic Education, Clinical & Related Services, Animal & Nature Program and Vocational Education. To learn more- Click here
*ESE/ESOL Teacher - The ESE/ESOL Teacher at New Beginnings High School utilizes a blended learning approach that combines traditional classroom instruction with online instruction and activities. This model enables New Beginnings High School to offer a wide variety of courses and to increase the amount of self-directed learning that is so crucial to the post-secondary success of our customer. To learn more- Click here
* Faculty - ABSE Special Needs and Learning Disabilities - Lane Community College Faculty members are expected to be skilled educators, with a passion for teaching and continuous improvement in best practices that support equitable student success. The primary responsibilities of full-time faculty is to provide quality education and teaching in a range of community college courses, which may include transfer and/or career technical courses, and to engage in academic professional activities which advance the goals of the College and Division. Faculty members are responsible for following College and Division policies and procedures in support of teaching and learning. To learn more- Click here
* Middle School Special Education Teacher - The Halton School, an independent school for students with Asperger's, is looking for a Middle School Special Education teacher. The teacher will provide special education instruction to students in a small multi-grade class. The teacher will utilize a variety of teaching methods to meet student's educational needs and adapt and develop instructional materials accordingly. To learn more- Click here
* Director of McKay Academic Center (Academic Support) - The Dunham School is a PK-12, non-denominational Christian, independent school serving 785 students on one campus. The school offers fee paid tutoring, coaching, small group instruction and individual courses for students with a range of learning challenges including ADD, ADHD, dyslexia, dysgraphia and high functioning autism. To learn more - Click here
* High School Learning Support Teacher - Established in 1972, the American Community School of Abu Dhabi (ACS) is a non-profit, U.S. accredited college preparatory school serving a culturally diverse student body. Our American, standards-based curriculum provides excellence in academics, the arts, athletics, and service. ACS is preparing for a 2023 move to a new, state-of-the-art campus in Abu Dhabi on nearby Saadiyat Island. To learn more- Click here
* Interim On-call Paraprofessional - DREAM is seeking a passionate Interim On-call Paraprofessional to support students with special needs in our integrated co-teaching classrooms. The Paraprofessional will assist in an as-needed, on-call capacity with behavior interventions to support the student in need with accessing their education. This position will serve as a school resource and support for students with regards to special education services and regulations. The Paraprofessional will work closely with the Student Support Team (SST) to directly support students in behavioral need. To learn more- Click here
* Emotional Support Teacher - At Spring-Ford Area School District's Senior High School and 7th Grade Center. Three contracted positions available at Spring-Ford Area School District. Two contracts are available at the Senior High School and one contract is available at the 7th Grade Center. Experience preferred in supporting children with emotional needs, behavioral planning, and working successfully with parents, interagency supports and school teams. To learn more- Click here
* Special Education Teacher - STARS is owned and operated by Occupational Therapists. You will be an employee and receive full benefits. Summers off with year-round pay and year-round appreciation. With a proven track record, STARS is able to offer you an unbeatable support system and resources. STARS is hiring for the 2021-2022 and 2022-2023 school years. STARS places Special Education Teachers throughout the Phoenix, Tucson and the surrounding area public schools. To learn more- Click here
* Middle School and High School Special Needs Teacher at the Anglo-American School of Sofia - We are a school of extraordinary families and outstanding teachers. We are an inspiring educational community - nestled in the stunning foothills of Mount Vitosha on the outskirts of Sofia. We are an exceptional IB world school offering children from 4 to 18 years a world class educational experience. We take pride in academic achievement, and value creativity and athletic talent with equal vigor. We offer a curriculum and approach that looks beyond the classroom and prepares our students for the challenges and opportunities that the world has to offer. To learn more- Click here
* Coordinator, Residential Program for Students with Intellectual Disabilities - Lakeland University seeks a mission-oriented individual passionate about creating a more inclusive world to develop and coordinate an innovative residential program for students with intellectual disability slated to open on its campus in Fall 2022. The program is designed to provide students with a residential collegiate experience while preparing them for the next steps in their lives, whether that would be continuing with higher education or moving into employment and the community. To learn more- Click here
* Special Education Teacher - This position is responsible for the instruction of educational programs and curricula for exceptional students. The Emotional Support Special Education Teacher develops and implements the Individual Education Plan (IEP) for each student and collaborates with members of the instructional team in the planning and implementation of behavioral and academic interventions and supports to ensure students receive a quality educational program. To learn mor- Click here
* Early Childhood Special Education Teacher - Located in St. Louis, City Garden is in its 14th year as a charter school, having received a second 10 Year Charter with the state of Missouri in 2017. We began in 2008 with 53 students; we now have 400 children in preschool through eighth grade. As we grow, we continue to seek individuals to join us who share our vision for academic excellence for all children and holistic Montessori education, rooted in equity and social justice. To lean more- Click here
* Executive Director, Program for Students with Exceptionalities - Pittsburgh Public Schools employs over 4,000 individuals in various capacities to support the academic achievement and strength of character of the 25,000 students we serve. Candidates must be enthusiastic about the fundamental goal of advancing student achievement in an urban public school district. To learn more- Click here
If you are an Employer looking for excellent special education staff - Click here for more information
---
FOOD FOR THOUGHT
Peace brings with it so many positive emotions that it is worth aiming for in all circumstances. Estella Eliot