Week in Review - August 5, 2022

---
NASET
WEEK IN REVIEW
National Association of Special Education Teachers
August 5, 2022 Vol 18 Issue #31
---

---
Dear NASET Members and Guests,
Welcome to NASET's WEEK in REVIEW. Here, we provide you with the latest publications fromNASET to read and or download, as well as some of the most interesting articles that have happened this week in the field of special education. We hope you enjoy this publication. Feel free to send us articles for this publication or let us know your thoughts about the WEEK in REVIEW at news@naset.org. Have a great weekend.

Sincerely,
WHATS NEW AT NASET
Special Educator e-Journal - August 2022
Table of Contents
---
---
Researchers Use MRI to Show Brain Changes, Differences in Children with ADHD
Multitasking is not just an office skill. It's key to functioning as a human, and it involves something called cognitive flexibility -- the ability to smoothly switch between mental processes. UNC scientists conducted a study to image the neural activity analogues to cognitive flexibility and discover differences in the brain activity of children with ADHD and those without. Their findings, in the journal Molecular Psychiatry, could help doctors diagnose children with ADHD and monitor the severity of the condition and treatment effectiveness. Some people are more cognitively flexible than others. It's just the luck of the genetic draw in some ways, though we can improve our cognitive flexibility once we realize we're being inflexible. Think of it like this: we're cognitively flexible when we can start dinner, let the onions simmer, text a friend, return to making dinner without scorching the onions, and then finish dinner while also carrying on a conversation with your spouse. We're also cognitively flexible when we switch communication styles while talking to a friend and then a daughter and then a coworker, or when we solve problems creatively, say, when you realize you don't have onions to make the dinner you want, so you need a new plan. Read More
How—and Why—to Create a Sensory Space for Neurodivergent Students
When you enter our classroom, it's hard to miss the inflatable ball pit. Four years ago, we noticed a need for an area where students experiencing complex behavioral issues could release pent-up energy, relax and meditate, or process overwhelming feelings from home or the classroom. With help and encouragement from our leadership team and support staff, including occupational therapists and psychologists, we created the sensory room—an indoor space where students could deal with stress of any kind that built up throughout the day. This environment, combined with sensory activities, allows students of all ages to learn, grow, and thrive at school each day. Just 15 or 20 minutes of time in the sensory area helps students return to class feeling refreshed and centered. Read More
Schools Try Bonuses, Stipends to Attract & Keep Teachers in a Tight Labor Market
The competition for labor has never been more intense. In the private sector, the percentage of workers quitting their jobs recently hit an all-time high, as millions of employees searched for higher pay and better working conditions. The turnover rates in public education are not as high, but schools have still faced staffing challenges that affected their ability to deliver high-quality services this school year. In the fall, there weren't enough bus drivers to get students to school on time. By winter, the combination of quarantine protocols and a lack of substitute teachers forced schools to scramble to fill classrooms. As the school year draws to an end, it would be nice to close that chapter and hope that things return to normal. Unfortunately, district labor challenges are unlikely to go away. Read More
Supporting Hong Kong Students with Special Educational Needs
Provision for children's special educational needs (SEN) in Hong Kong has steadily improved over the years. Given the city has an estimated 57,000 students with special educational needs, this isn't before time. In the financial year of 2018-2019, the Hong Kong government budgeted around HK$3.2 billion for special education, according to Legco figures. While the local system includes many specialised schools that provide a solid education and support for Cantonese-speaking SEN students – with mainstream local schools required to accommodate additional student needs when receiving subsidies from the government – international schools follow more voluntary guidelines. Read More
---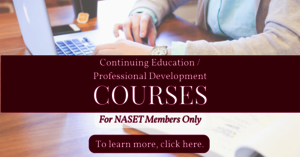 ---
Sequencing Trick Identifies Brain Cells Affected by Large Autism-Linked Mutation
A new method for analyzing gene expression levels in human brain organoids — spheres of cultured brain cells — enables researchers to determine whether DNA mutations linked to autism affect some cell types more than others. Researchers used the method, called Orgo-Seq, to show that deletions of a chromosomal region called 16p11.2 increase the proportion of immature neurons and neural progenitor cells — early precursors of neurons and glia — in brain organoids. The method also revealed genes in the region that may drive those changes. 16p11.2 deletions can result in neurodevelopmental conditions, including autism. The new technique allows researchers to "go after cell types implicated by different genes that have been associated with autism," says lead investigator Elaine Lim, assistant professor of molecular, cellular and cancer biology at the University of Massachusetts in Worcester. Read More
Low Birth Weight Linked to Attention Problems Among Children
A new study published in Research on Child and Adolescent Psychopathology suggests that lower birth weight is linked to attention-deficit and aggression issues. Low birth weight can be a risk factor for many problems, both physical and mental. Past research has regularly linked low birth weight to attention deficit hyperactivity disorder (ADHD), but research linking it to other mental health outcomes, such as OCD, autism, and depression have had less support. Past research has also shown sex differences in birth weight's effect, with low-birth-weight boys showing higher levels of neurocognitive issues than girls. This study seeks to explore the relationship between birth weight and mental health in children who are 9-10 years old. Study author Niamh Dooley and colleagues utilized data from the Adolescent Brain Cognitive Development study, which studied children 9-10 years old from 22 sites across the United States. Read More
Complacency Must Not Deter Challenges Still Faced by Persons with Disabilities
"… Let these terrible walls of exclusion come tumbling down …" said President Bush on July 26th, 1990, at the signing of the Americans with Disabilities Act (ADA). Those metaphorical walls of exclusion and most of the physical and programmatic barriers have come tumbling down. While my life and the lives of 61 million other Americans with Disabilities are measurably better because of the ADA, we still have lots of work to do. This labor includes both existing and future barriers that are keeping parts of the wall of exclusion up. The ADA skillfully merged 25 years of federal anti-discrimination laws into an umbrella platform that included the private sector. For the first time in world history, we had a framework of inclusion and accessibility standards to chip away at the ugly and overt discrimination faced by persons with disabilities. This framework is now one the rest of the world is replicating. Read More
The Genetics of ADHD
A great deal of research has been carried out on the genetic factors that may play a role in attention deficit hyperactivity disorder (ADHD). Over 1,800 studies have been published on the subject to date. These studies, including family studies as well as those centered on specific genes or genome-wide screening, have produced strong evidence that genes play a role in susceptibility to ADHD. A 2009 review concluded that genetics account for 70 to 80 percent of the risk, with a mean estimate of 76 percent. Specific gene studies have produced good evidence linking certain genes to the disorder, particularly the dopamine D4 (DRD4) and dopamine D5 (DRD5) genes. However, it is difficult to implicate any specific gene in ADHD "beyond reasonable doubt," due to the diversity and complexity of the condition. Read More
---

---
TRIVIA QUESTION OF THE WEEK
Congratulations to: Lauro Esquilona III, Diane Campbell-Mitchell, Kaitlin McCann, Trish O'Donnell, Zenaida Lemus, Karen Frantz-Fry, Andrea Brawdy, Katrina Snider, Cynthia Fortlage, Wanda J. Routier, Patsy Ray, Cynthia Turcotte, Latorrya Buie, and Yvonne Harris who all knew the answer to last week's trivia question:
According to more than 25 years of research by the National Institutes of Health and Studies at Yale University, this learning disability affects one in five people. The American Academy of Pediatrics states that this learning disability is the most common learning disability, accounting for 80% of all learning disabilities. This learning disability is a specific, lifelong learning disability that is neurobiological in origin. What is the name of this specific type of learning disability?
Answer: DYSLEXIA
THE TRIVIA QUESTION OF THE WEEK WILL RETURN ON AUGUST 12, 2022
---
A New Take on the 'Marshmallow Test': When it Comes to Resisting Temptation, a Child's Cultural Upbringing Matters
For decades, studies have shown that children able to resist temptation -- opting to wait for two marshmallows later rather than take one now -- tend to do better on measures of health and success later in life. But 50 years after the seminal "marshmallow test" suggested this, a fresh, multicultural approach to the test adds a missing piece of the story: What kids are willing to wait for depends largely on their cultural upbringing. The CU Boulder-led study, published in the journal Psychological Science, found that children in Kyoto, Japan, waited three times longer for food than for gifts, whereas children in Boulder, Colorado, waited nearly four times longer for gifts than for food. "We found that the ability to delay gratification, which predicts many important life outcomes, is not just about variations in genes or brain development but also about habits supported by culture," said senior author Yuko Munakata, a research affiliate with the Department of Psychology and Neuroscience at CU Boulder. Read More
Healthy Sleep Habits Before Kindergarten Help Children Adjust to School
The transition to kindergarten is a notable milestone for children and families, who typically prepare by gathering school supplies and meeting the teacher. New research suggests that one important way to prepare for the transition to first-time schooling is to develop a bedtime routine in which children consistently get at least 10 hours of sleep at night, which will help them adjust during the transition. In a new study published in the journal Pediatrics, a team of researchers led by Doug Teti, distinguished professor of human development and family studies, professor of psychology and pediatrics, and head of the Department of Human Development and Family Studies, found that in addition to an easier adjustment to kindergarten, children who sleep at least 10 hours during the night on a regular basis demonstrated more success in emotional development, learning engagement, and academic performance across the kindergarten year. This was found after statistically controlling for families' income-to-needs ratios, child health status, and number of missed days of school. Read More
James Madison University Brings Technology to Campus for Individuals with Visual Impairments
James Madison University hosted a group of high school students this week to try out a new navigation app, with hopes of figuring out whether or not college is a good fit for them. JMU, Central Region Nordic Alliance (CRNA), Microsoft Soundscape, and Virginia Department for the Blind and Visually Impaired (VDBVI) came together to give the students a taste of college life. They slept in the residence halls, ate in the dining halls and most importantly, learned to navigate a larger space with new technology. Microsoft Soundscape is a GPS app that uses a series of ticks and bells to track every step and give directions. "We can create points literally anywhere in the world, and if they keep the tinker bell in sight, they will reach that point," said Russ Myer, Executive Director for CNRA. Read More
Wheelchair Camp in Omaha Teaches Sports and Life Skills to Kids
Quinn Hoover wheeled to the center of the basketball court and in one smooth swivel, maneuvered his wheelchair to catch a football. His fellow campers, who lined the gym wall, broke into cheers. Quinn, 13, was one of about 30 kids who participated in CHI Health's Wheelchair Sports Camp on Monday. The camp, which started in 1990, is open to children in kindergarten through high school who have physical disabilities, said organizer Jena Munson. The camp introduces participants to new sports. This year's offerings include football, lacrosse, tennis and swimming. "Don't ever count anybody out if they have an impairment or limitation," Munson said. Read More
---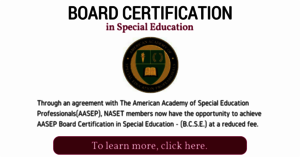 ---
Kids Make Waves for Autism Surf Day
It was all smiles in the surf at Brick Beach 3 when the community came together to host Autism Surf Day for about 60 children who got the chance to catch a wave, many for the first time. Hosted by POAC (Parents of Autistic Children) and the Brick Recreation Department, the children were in good hands as nearly all the Brick lifeguards volunteered their time to provide a free surfing lesson. Green Dragons football players also volunteered their time and expertise to be "catchers," waiting at the water's edge to help the kids dismount from the surfboards. Brick Beach Captain Donovan Brown said the lifeguards train for the event to learn how to best help the children with the experience. Read More
Kids with Disabilities Dancing and Cheering without Limits
If you don't jump, you can't fly. And some kids from Lebanon, Illinois, are soaring while kicking down barriers. Once a week, they practice for the Without Limits Dance Company which gives kids with disabilities the chance to dance and cheer. "These kids deserve the chance to be treated just like anybody else," said coach Kati Hasall. Hasall started the program with her husband back in 2017 with just a few kids. "I'm a special [education] teacher and I had had a couple of parents that said that their kiddos weren't doing great in typical dance classes," Hasall told 5 On Your Side. Now, with the help of volunteers, she's helping more than three dozen students sparkle. Read More
Paper Books Linked to Stronger Readers in an International Study
There's a lot to like about digital books. They're lighter in the backpack and often cheaper than paper books. But a new international report suggests that physical books may be important to raising children who become strong readers. An Organization for Economic Cooperation and Development (OECD) study across approximately 30 countries found that teens who said they most often read paper books scored considerably higher on a 2018 reading test taken by 15-year-olds compared to teens who said they rarely or never read books. Even among students of similar socioeconomic backgrounds, those who read books in a paper format scored a whopping 49 points higher on the Program for International Student Assessment, known as PISA. That's equal to almost 2.5 years of learning. By comparison, students who tended to read books more often on digital devices scored only 15 points higher than students who rarely read – a difference of less than a year's worth of learning. Read More
Babies Can Learn Language Sounds in the First Few Hours of Being Born
We often think of babies as blank canvases with little ability to learn during the first few weeks of life. But babies actually start processing language and speech incredibly early. Even while in the womb, they learn to discern voices, along with some speech sounds. At birth, they already prefer speech sounds over other types of non-language sounds. But exactly how the baby brain learns to process complex language sounds is still a bit of a mystery. In our recent study, published in Nature Human Behaviour, we uncovered details of this mindbogglingly speedy learning process—starting in the first few hours of birth. We collaborated with a neonatal research team in China, who fitted babies' heads with a small cap covered in sophisticated light emitting devices designed to measure tiny changes in oxygen levels in the babies' brains. Detectors in the cap could help us determine which areas of the brain were active over time. Read More
---

---
JOB POSTINGS
* Teacher - Special Education - This position involves developing and implementing individualized educational programs, which address the educational needs of elementary, secondary, and transition-age students with disabilities or the remediation of social/emotional, educational, and prevocational/vocational skill deficits primarily for students in a transition 18–21-year-old program at Skagit Valley College and to serve as a transition facilitator as our students leave the juvenile justice school and return to their districts. To learn more- Click here
* [2022-2023] Middle School Learning Specialist - Reporting to the Academic Dean, the Learning Specialist will be responsible for providing tailored support to students with special education needs, through integrated co-teaching, in small group settings, or a combination of both. This is an exciting opportunity for a seasoned educator who is passionate about ensuring all students succeed and thrive in school. To learn more- Click here
* Learning Specialist/IDD Program Manager (Grant) - The Full-Time Learning Specialist/ IDD Program Manager reports directly to the Director, Center for Accessibility and Inclusive Education. The Learning Specialist/ IDD Program Manager performs administrative level functions to support the daily activities of the Adult Transition Program and in doing so, contribute to the success of grant implementation. To learn more- Click here
* Speical Needs Teacher for 8 year old with Mild Autism - Silver Spring MD - Our family would like to hire a Part Time Elementary Teacher experienced in teaching high-functioning ASD children in the elementary grades. We would like to bring someone on from September 2022 through May 2023 for three hours per day to provide in-home instruction. If desired, we are open to starting instruction during August. To learn more- Click here
* Special Education Teachers (In Person) - Reporting directly to a Special Education Administrator the Special Education Teacher provides services to special education students with a range of moderate to severe disabilities ages three to 21 years of age. The Special Education Teacher leads the IEP team to develop data driven student learning and behavioral goals. To learn more- Click here
* Special Education - Elementary Teacher - Career opportunities where you can choose your path. From coaching to administration, there are many options to grow your career, while pursuing your interests and passions. We are hiring immediately for a full-time Special Education - Elementary Teacher. Come grow your career with the Clark County School District! To learn more- Click here
* Executive Director, The Creekside School - The Executive Director motivates, encourages, challenges, holds accountable, and empowers the staff and Principal to be effective. As a skilled communicator, the Executive Director shares the school's vision and educational philosophy with the staff, faculty, parents, Board, the wider academic community, and the local community. To learn more- Click here
* Special Education Teachers - Multiple Openings - In Albemarle County Public Schools, we work together as a team to end the predictive value of race, class, gender, and special capacities for our children's success through high-quality teaching and learning for all. We seek to build relationships with families and communities to ensure that every student succeeds. We will know every student! To learn more- Click here
* Disability Support Specialist - The Disability Support Specialist position is located in Soldotna, Alaska. This position will coordinate access, accommodations, and academic support services for students who experience disabilities. To learn more- Click here
* Special Education Teacher K-12 - To develop students' interest, abilities, talents and skills for education and understanding by implementing district approved curriculum; documenting teaching and student progress/activities/outcomes; developing lesson plans; modeling the necessary skills to performing assigned tasks; providing a safe and optimal learning environment; and providing feedback to students, parents and administration regarding student progress, expectations, goals, etc. To learn more- Click here
* Special Education Teacher for Private New York Schools Program - Under general direction, is responsible for conducting educational classes for special education pre-school and school age students or Early Intervention, Universal Pre-Kindergarten (UPK) or Day Care programs in accordance with the needs of the students and in accordance with the regulations and requirements of the applicable governmental and other regulatory agencies. Acts as team leader of each student's team. The Teacher is a management and supervisory position. To learn more- Click here
* Special Education Teacher - Watertown, NY - Responsible for the supervision of all other staff in the classroom. Ensures that the appropriate staff/child ratio for the classroom is maintained at all times. Support the contribution of parent involvement and to assist in the implementation of this in all aspects of the educational program. Provide homebound services as requested by supervisor as schedule permits. To learn more- Click here
* Special Education Teacher and Paraprofessional Positions – District Wide - The purpose of these positions is to help each student learn subject matter and skills that will contribute to his/her development as a mature, capable, and responsible adult. Provide a positive, healthy, and safe environment in which the student can achieve his/her maximum potential. To learn more- Click here
If you are an Employer looking for excellent special education staff - Click here for more information
---
FOOD FOR THOUGHT
You're not obligated to win. You're obligated to keep trying. To the best you can do everyday.
Jason Mraz