Week in Review - August 19, 2022

---
NASET
WEEK IN REVIEW
National Association of Special Education Teachers
August 19, 2022 Vol 18 Issue #33
---

---
Dear NASET Members and Guests,
Welcome to NASET's WEEK in REVIEW. Here, we provide you with the latest publications fromNASET to read and or download, as well as some of the most interesting articles that have happened this week in the field of special education. We hope you enjoy this publication. Feel free to send us articles for this publication or let us know your thoughts about the WEEK in REVIEW at news@naset.org. Have a great weekend.

Sincerely,
WHATS NEW AT NASET
NASET's ADHD Series
8 Essential Things to Know About ADHD-Primarily Inattentive Type
By Cynthia Hammer
This issue of NASET's ADHD series was written by Cynthia Hammer. Often people form opinions that are not based on facts. This article includes only facts, information based on research, which might challenge opinions you have about ADHD, its causes, manifestations, and treatments. If you read something that differs from what you believe, I hope you will reconsider your beliefs. ADHD is a chronic neurodevelopmental condition that is largely genetic in nature. Although each child's brain is as unique as his fingerprints, children with ADHD have small variations in their brain chemistry and structure that differ from neuro typical children. Most children are born with ADHD and continue to have it throughout their lives. It does not result from poor parenting although environmental factors can lessen or exacerbate its symptoms. The focus of this article will be to address 8 essential things to know about ADHD-Primarily Inattentive Type.
---
---
Children Who Lack Sleep May Experience Detrimental Impact on Brain and Cognitive Development that Persists Over Time
Elementary school-age children who get less than nine hours of sleep per night have significant differences in certain brain regions responsible for memory, intelligence and well-being compared to those who get the recommended nine to 12 hours of sleep per night, according to a new study led by University of Maryland School of Medicine (UMSOM) researchers. Such differences correlated with greater mental health problems, like depression, anxiety, and impulsive behaviors, in those who lacked sleep. Inadequate sleep was also linked to cognitive difficulties with memory, problem solving and decision making. The findings were published today in the journal Lancet Child & Adolescent Health. Read More
How to Encourage Teachers to Embrace Universal Design for Learning
In Jennifer Pusateri's experience, it's rare to encounter teachers who jump right into using universal design for learning strategies that remove education barriers in the classroom. Teachers most often build up understanding over time about the benefits of UDL, recognizing that barriers to learning are in the classroom and not in the student, said Pusateri, a universal design consultant for the University of Kentucky's Center for the Enhancement of Learning and Teaching. Pusateri shared this during a virtual session of the 8th Annual CAST UDL Symposium Wednesday. CAST is a nonprofit education research and development organization. Read More
Researchers Use MRI to Show Brain Changes, Differences in Children with ADHD
Multitasking is not just an office skill. It's key to functioning as a human, and it involves something called cognitive flexibility -- the ability to smoothly switch between mental processes. UNC scientists conducted a study to image the neural activity analogues to cognitive flexibility and discover differences in the brain activity of children with ADHD and those without. Their findings, in the journal Molecular Psychiatry, could help doctors diagnose children with ADHD and monitor the severity of the condition and treatment effectiveness. Read More
Encouraging Young Children to Develop Their Attention Skills
Attending an education conference creates the opportunity for me to take on the role of a student. It doesn't take long for me to learn that sitting and listening is a challenge—and I'm a teacher. I bring a journal to take notes, drink water to stay hydrated, and take walking breaks in between sessions to recharge. Over the years, I've noticed there are a variety of ways that I make adjustments to help me as I learn. I make sure to have a comfortable seat during staff meetings, and chewing gum helps me focus while writing conference reports. Likewise, I think it's important to help young children find the tools that help them to cue in, activate listening skills, and engage in learning experiences. Read More
---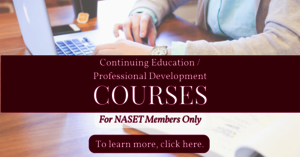 ---
Sports Help Kids Develop Important Trait Linked to Adult Success
Here's another good reason for kids to participate in organized sports: They can develop the "grit" that helps them overcome challenges as adults, a new study suggests. Grit is defined as the combination of passion and perseverance that helps people achieve their long-term goals. This new research found that adults who played sports as a kid scored higher on a measurement of grit than adults who didn't play at all or said they quit. The results suggest that the lessons children learn in sports can have a positive impact on their lives long after they grow up, said Emily Nothnagle, lead author of the study and recent graduate of The Ohio State University. Read More
How College Students Perceive Academic Stress Affects Their Mental Well-Being
Academic stress takes a toll on the mental well-being of certain groups of college students more than others - a correlation further exacerbated by the COVID-19 pandemic, according to a Rutgers New Jersey Medical School study. Published in the journal Frontiers in Psychology, researchers found a significant correlation between perceived academic stress and poor mental well-being in all the students, but most acutely in those who are nonbinary, female or those who were in the second year of a four-year program. "This study shows that college students are not uniformly impacted by academic stress or pandemic-related stress and that certain groups should be offered additional resources and support," said study author Xue Ming, a professor of neurology at Rutgers New Jersey Medical School. "The findings support prior studies that have shown that nonbinary adults face adverse mental health outcomes when compared to male- and female-identifying adults." Read More
Easing the Back-to-School Transition for Children with Disabilities
For many families, the daily routine established during the previous school year was likely interrupted by beach trips, summer camp and other travels. With the start of a new school year right around the corner, daily routines are about to change once again. The transition from summer break back to school can be tough for everyone; but for families of children with disabilities, Jennifer Kilgo, Ph.D., professor in the University of Alabama at Birmingham's School of Education, says concerns about the back-to-school transition can be even more intensified. "Every parent has concerns about the back-to-school transition, whether it's reestablishing a routine or anxiety if their child is going to a new school or getting a new teacher," Kilgo said. "Now think about how much more intensified those concerns might be if you have a child with a disorder, like autism, and the child has communication, friendship or behavioral issues. Any kind of preparation you would do for a typically developing child is multiplied when you have a child with a disability." Read More
Our Brain is a Prediction Machine that is Always Active
Our brain works a bit like the autocomplete function on your phone -- it is constantly trying to guess the next word when we are listening to a book, reading or conducting a conversation. Contrary to speech recognition computers, our brains are constantly making predictions at different levels, from meaning and grammar to specific speech sounds. This is what researchers at the Max Planck Institute for Psycholinguistics and Radboud University's Donders Institute discovered in a new study. Their findings are published in PNAS. This is in line with a recent theory on how our brain works: it is a prediction machine, which continuously compares sensory information that we pick up (such as images, sounds and language) with internal predictions. Read More
---

---
TRIVIA QUESTION OF THE WEEK
Congratulations to: Cindi Maurice, Katrina Snider, Latorrya Buie, Joan S. Meade, Helma Wardenaar, Catherine Cardenas, Diane Campbell-Mitchell, Yvonne Harris, Lauro Esquilona III, Tracey Christilles, Karen Frantz-Fry, and Zenaida Lemus who all knew the answer to last week's trivia question:
The name of this "treat" test, which was created by psychologist Walter Mischel, is one of the most famous psychological experiments ever conducted. The test lets young children decide between an immediate reward, or, if they delay gratification, a larger reward. The minutes or seconds a child waits measures his or her ability to delay gratification. Studies by Mischel and colleagues found that children's ability to delay gratification when they were young was correlated with positive future outcomes. What is the name of this test?
Answer: THE MARSHMALLOW TEST
This week's trivia question: According to the Centers for Disease Control and Prevention, almost two-thirds of children with this disorder have at least one other condition, 45 percent are affected by learning disorders, 32 percent by anxiety, 17 percent by a mood disorder, and 14 percent by autism spectrum disorder. Yet despite the prevalence of co-occurring conditions, experts in the field — advocates, learning specialists, and psychologists — report that many students with this disorder do not receive assessments for common comorbidities, at least initially. What is the disorder?
If you know the answer to this week's trivia questions, email it to us at contactus@naset.org by August 22, 2022 . If you are correct, you will be acknowledged in next week's NASET's Week in Review
---
School's New Approach Embraces 'Indigenous Ways of Learning'
Starting this fall, school and tribal leaders plan to "decolonize" Tulalip Heritage High School. Years ago, educators and the Tulalip Tribes started a small learning community tying the classroom to traditional learning styles. The goal was for Indigenous students to see themselves in the curriculum. Students drummed, sang and made regalia and cedar carvings. The school brought in Indigenous artists and speakers to teach classes, and it gave students leeway to attend tribal ceremonies or shadow jobs on the reservation during the school day. But the practice strayed somewhat over the years, punctuated by the COVID-19 pandemic, said Chris Pearson, executive director of teaching and learning in Marysville. Read More
Racial, Ethnic-Minority Infants Older at First Cystic Fibrosis Evaluation
Infants with cystic fibrosis (CF) from racial and ethnic-minority groups have an older median age at first event (AFE: age at sweat test, encounter, and/or care episode), according to a study published online July 21 in Journal of Cystic Fibrosis. Susanna A. McColley, M.D., from the Northwestern University Feinberg School of Medicine in Chicago, and colleagues conducted a retrospective cohort study involving infants born during 2010 to 2018 to compare AFE between infants categorized as Black/African American, American Indian/Native Alaskan, Asian, and/or Hispanic and/or other (Group 1) and non-Hispanic White infants (Group 2). Overall, 21 percent of the 6,354 infants were in Group 1. Read More
When Schools Resist Evaluating & Addressing Learning Disabilities
Almost two-thirds of children with ADHD have at least one other condition, according to the Centers for Disease Control and Prevention; 45 percent are affected by learning disorders, 32 percent by anxiety, 17 percent by a mood disorder, and 14 percent by autism spectrum disorder. Yet despite the prevalence of co-occurring conditions, experts in the field — advocates, learning specialists, and psychologists — report that many students with ADHD do not receive assessments for common comorbidities, at least initially. Third grade was not going well for Jackson* of Brooklyn, New York. Diagnosed with ADHD at age 5, Jackson was in an integrated co-teaching class with an IEP in place, but his school aversion intensified with each passing day. "He would have these giant anxiety fits about going to school, saying, 'I hate it! It's boring!'" remembers his mother, Sarah. Read More
How to Help ADHD Brains Follow Directions the First Time
Have you ever tried to assemble an IKEA desk with a dozen screws and parts? How about filing your own federal taxes—ever attempted that? What about trying to follow someone's verbal driving directions instead of using a GPS? These scenarios can be daunting and anxiety-provoking—and very similar to the Herculean task of following a teacher's complex verbal instructions when you have ADHD, dyslexia, or other learning challenges. To help all of your students successfully follow your directions, use these proven teacher strategies. Read More
---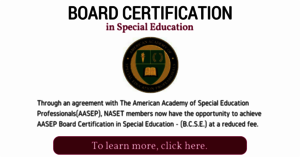 ---
Choosing the Right Fidgets for Students with Sensory Needs
In recent years, educators have seen many fads for fidgets, from the fidget cubes to the spinner and everything in between. For some teachers, these can be valuable classroom tools, and for others, a frustrating distraction. When working with students with sensory needs and difficulties focusing, fidgets can be a vital tool to help them stay engaged. Students with these needs can use these tools to burn off excess energy, reduce classroom anxiety, and energize their bodies to remain involved with the lesson. The key is to pick the right kind of fidget. They need to be quiet and low-tech and serve a purpose. The students also need to be taught the appropriate way to use them. The students must know that these are tools, not toys. Read More
Number of Districts Receiving Homeless Student Funding Balloons Six-Fold
States saw a surge in the number of districts receiving McKinney-Vento funds supporting the education of students experiencing homelessness beginning in the 2021-22 school year — with the number of schools receiving funds increasing six-fold, a report from SchoolHouse Connection released today shows. At normal funding levels, fewer than one in four school districts receive dedicated funding to identify and support children and youth experiencing homelessness, according to the group, which released the report based on data from 37 states. SchoolHouse Connection is a nonprofit that advocates for homeless students' school supports and provides resources to programs, schools and families. Read More
Students with Disabilities Often Overlooked in Gifted Programming
Gifted programming, already uneven across the country and prone to racial discrimination, has yet another blind spot: twice exceptional students. These advanced learners, who may also receive special education services, can languish academically, their skills overlooked. The same holds true for low-income children, students of color and those learning to speak English. Experts say most teachers have only limited training in gifted education and tend to focus on students' limitations rather than their strengths, leaving twice exceptional learners particularly vulnerable. In some cases, these students' disabilities can mask their aptitude. In others, their accelerated nature can hide their challenges. In both instances, they often go without the support they need and may come to feel unintelligent as their confidence wanes. Read More
---

---
JOB POSTINGS
* Teacher Child Development Center - The Teacher is responsible for the planning and provision of individualized instruction to children with disabilities and typical role models ages birth to three years old. Incumbent in this position demonstrates sensitivity to the service population's cultural and socioeconomic characteristics. To learn more- Click here
* Special Education Teacher $2,000 sign-on bonus! - BASIS is seeking an experienced Special Education Teacher who is eager to develop leadership skills by serving as a member of the school's administrative team. This is a teacher/administrator hybrid role whose primary responsibilities include the provision of special education services and supporting special education program operations as part of the administrative team at a school site. To learn more- Click here
* Special Education Assistant $2,000 sign-on bonus! - BASIS.ed offers an incredible opportunity to be deeply involved in an academic community that is dynamic, exciting and unpredictable. You'll join others in a highly social, supportive and collaborative environment. To learn more- Click here
* Special Education Teachers - The Teacher position is responsible for the planning, organization and implementation of an appropriate instructional program, in an elementary or secondary virtual learning environment, that encourages students to develop and fulfill their full academic potential, in accordance with the school's vision and mission. An appropriate instructional program includes academic instruction that is aligned to state standards, and includes appropriate interventions to improve student learning. To learn more- Click here
* Private Teacher - An experienced, private, in-home schooling educator is needed for a full-time opportunity! Promote academic, social, and environmental growth of child. Plan and implement lessons and activities to engage the child in learning. To learn more- Click here
* Teacher - Special Education - This position involves developing and implementing individualized educational programs, which address the educational needs of elementary, secondary, and transition-age students with disabilities or the remediation of social/emotional, educational, and prevocational/vocational skill deficits primarily for students in a transition 18–21-year-old program at Skagit Valley College and to serve as a transition facilitator as our students leave the juvenile justice school and return to their districts. To learn more- Click here
* [2022-2023] Middle School Learning Specialist - Reporting to the Academic Dean, the Learning Specialist will be responsible for providing tailored support to students with special education needs, through integrated co-teaching, in small group settings, or a combination of both. This is an exciting opportunity for a seasoned educator who is passionate about ensuring all students succeed and thrive in school. To learn more- Click here
* Learning Specialist/IDD Program Manager (Grant) - The Full-Time Learning Specialist/ IDD Program Manager reports directly to the Director, Center for Accessibility and Inclusive Education. The Learning Specialist/ IDD Program Manager performs administrative level functions to support the daily activities of the Adult Transition Program and in doing so, contribute to the success of grant implementation. To learn more- Click here
* Speical Needs Teacher for 8 year old with Mild Autism - Silver Spring MD - Our family would like to hire a Part Time Elementary Teacher experienced in teaching high-functioning ASD children in the elementary grades. We would like to bring someone on from September 2022 through May 2023 for three hours per day to provide in-home instruction. If desired, we are open to starting instruction during August. To learn more- Click here
* Special Education Teachers (In Person) - Reporting directly to a Special Education Administrator the Special Education Teacher provides services to special education students with a range of moderate to severe disabilities ages three to 21 years of age. The Special Education Teacher leads the IEP team to develop data driven student learning and behavioral goals. To learn more- Click here
* Special Education - Elementary Teacher - Career opportunities where you can choose your path. From coaching to administration, there are many options to grow your career, while pursuing your interests and passions. We are hiring immediately for a full-time Special Education - Elementary Teacher. Come grow your career with the Clark County School District! To learn more- Click here
* Special Education Teacher K-12 - To develop students' interest, abilities, talents and skills for education and understanding by implementing district approved curriculum; documenting teaching and student progress/activities/outcomes; developing lesson plans; modeling the necessary skills to performing assigned tasks; providing a safe and optimal learning environment; and providing feedback to students, parents and administration regarding student progress, expectations, goals, etc. To learn more- Click here
* Special Education Teacher for Private New York Schools Program - Under general direction, is responsible for conducting educational classes for special education pre-school and school age students or Early Intervention, Universal Pre-Kindergarten (UPK) or Day Care programs in accordance with the needs of the students and in accordance with the regulations and requirements of the applicable governmental and other regulatory agencies. Acts as team leader of each student's team. The Teacher is a management and supervisory position. To learn more- Click here
* Special Education Teacher - Watertown, NY - Responsible for the supervision of all other staff in the classroom. Ensures that the appropriate staff/child ratio for the classroom is maintained at all times. Support the contribution of parent involvement and to assist in the implementation of this in all aspects of the educational program. Provide homebound services as requested by supervisor as schedule permits. To learn more- Click here
* Special Education Teacher and Paraprofessional Positions – District Wide - The purpose of these positions is to help each student learn subject matter and skills that will contribute to his/her development as a mature, capable, and responsible adult. Provide a positive, healthy, and safe environment in which the student can achieve his/her maximum potential. To learn more- Click here
If you are an Employer looking for excellent special education staff - Click here for more information
---
FOOD FOR THOUGHT
Enthusiasm is common. Endurance is rare.
Angela Duckworth