Week in Review - April 9, 2021

---
NASET
WEEK IN REVIEW
National Association of Special Education Teachers
April 9, 2021 Vol 17 Issue #15
---


Dear NASET Members and Guests,
Welcome to NASET's WEEK in REVIEW. Here, we provide you with the latest publications fromNASET to read and or download, as well as some of the most interesting articles that have happened this week in the field of special education. We hope you enjoy this publication. Feel free to send us articles for this publication or let us know your thoughts about the WEEK in REVIEW at news@naset.org. Have a great weekend.

Sincerely,
---
WHATS NEW AT NASET
NASET Special Educator e-Journal April 2021
Table of Contents
---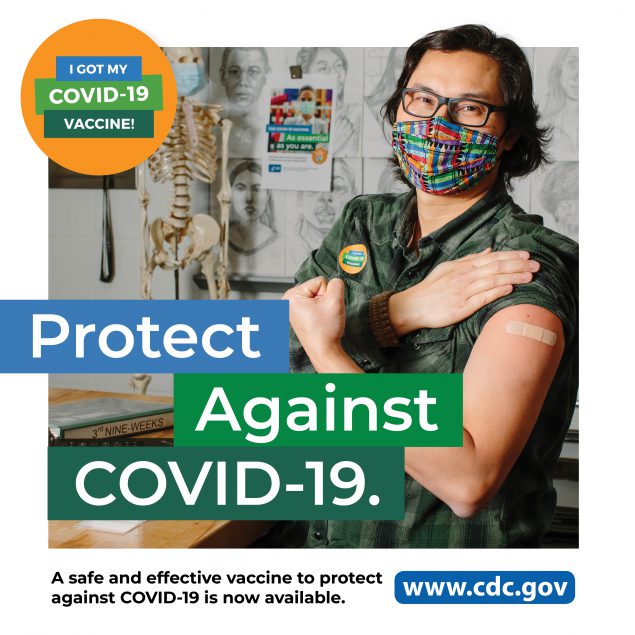 In Schools, Finding Hope at a Hopeless Time
In mid-February, three snowstorms knocked out the electricity for thousands of residents in Boyd County, Kentucky. As they waited for up to two weeks for the lights to come on, many residents were left snowbound in their homes in freezing temperatures. Two people died from hypothermia before power was restored. The outages added insult to injury for a rural community struggling to keep students connected and engaged in remote learning for the past year, shared Christy Ford, a high school English teacher. With limited cell phone battery, Ford texted her students during the "dark days" to let them know she was thinking about them—and ask them what they'd do first when the power came on. Read More
https://www.edutopia.org/article/schools-finding-hope-hopeless-time
Nike Accused of 'Using Disability' To Hype New Hands-Free Sneaker
Cooper Lewis wears his Nike FlyEase sneakers, which are designed to be quick and easy to get into, every day. "They're really the only pair that I have that actually fit and stay on my feet," says the 31-year-old from Akron, Ohio, who is recovering from a stroke and has limited mobility. There are many slip-on shoes on the market, but the FlyEase line is designed with both fashion and the needs of people with disabilities in mind. So Lewis was really looking forward to the latest in the product line, the GO FlyEase, Nike's first completely hands-free shoe. Rather than using straps or laces, it simply hinges open and closed, so the wearer just needs to slip their foot in and push down. Read More
https://www.npr.org/2021/03/28/981197687/nike-accused-of-using-disability-to-hype-new-hands-free-sneaker
Virtual Schools to Be Increasingly Common After COVID-19
While virtual learning and teaching have come with a plethora of challenges, some K-12 educators are more confident than ever about their remote capabilities after more than a year of virtual schooling during COVID-19 school closures. According to a February survey by the RAND Corporation American School District Panel, about 20 percent of schools now plan to establish and expand online courses for the handful of families who've welcomed the change of pace and flexibility of virtual learning. Education officials from coast to coast say they're bracing for an unprecedented increase in demand for online learning options in the years to come. And plans are underway to help meet that demand via the establishment of new virtual academies and the expansion of existing programs. Read More
https://www.govtech.com/education/k-12/Virtual-Schools-to-Be-Increasingly-Common-After-COVID-19.html
Georgia Lawmakers Pass Special Education Voucher Expansion
More special education students would be eligible for subsidies to attend private schools under a plan that has passed the General Assembly. The Senate voted 30-18 to approve changes the House made to Senate Bill 47, sending it to Gov. Brian Kemp for his signature or veto. Georgia's existing special needs scholarship program grants money to about 5,000 students who have individualized education plans and have left public schools. The bill would expand eligibility to public school students who have accommodation plans under Section 504 of the federal Rehabilitation Act. Students with 504 plans may be performing on grade level but need some kind of help. Read More
https://www.newsobserver.com/news/politics-government/national-politics/article250290565.html
---
Can Video Games Help Improve Brain Function?
Can video games help improve brain function? Researchers at the University of Victoria have teamed up with groups across the country to find out. They've developed a game that could help children improve memory function, decision-making and address some behavioral problems. It's called Dino Island, and it's designed for kids with neurodevelopmental disorders like attention deficit disorder and autism. While playing the series of five games, some of the children wear a special hat, a "NeuroCatch cap," that measures their brainwaves over the 14 weeks they play, says Sean Choi, a kinesiologist. "(It will) track the changes that occur from beginning, middle and end to see how we're improving over time," he says. Read More
https://bc.ctvnews.ca/can-video-games-help-improve-brain-function-1.5354560
Social Media Addiction Linked to Cyberbullying
As social media platforms like Instagram, Snapchat, TikTok and others continue to grow in popularity, adolescents are spending more of their time online navigating a complex virtual world. New research suggests that these increased hours spent online may be associated with cyberbullying behaviors. According to a study by the University of Georgia, higher social media addiction scores, more hours spent online, and identifying as male significantly predicted cyberbullying perpetration in adolescents. "There are some people who engage in cyberbullying online because of the anonymity and the fact that there's no retaliation," said Amanda Giordano, principal investigator of the study and associate professor in the UGA Mary Frances Early College of Education. "You have these adolescents who are still in the midst of cognitive development, but we're giving them technology that has a worldwide audience and then expecting them to make good choices." Read More
https://www.sciencedaily.com/releases/2021/03/210330121316.htm
Infants' Language Skills More Advanced Than First Words Suggest
Babies can recognize combinations of words even before they have uttered their first word, a study suggests, challenging ideas of how children learn language. Assessments in 11-12 month-olds show that infants at the cusp of talking are already processing multiword phrases such as 'clap your hands'. Researchers say the study is the first to provide evidence that young children can pick up and understand multiword sequences before they can talk or begin producing such combinations themselves. The findings suggest that babies learn individual words and more complex phrases at the same time, which challenges the perspective that they progress from single words to phrases and sentences, experts say. Read More
https://www.sciencedaily.com/releases/2021/03/210330121242.htm
6 Steps to a Culturally Responsive Classroom
The U.S. reached an important milestone several years ago—minority students now comprise the largest demographic group in our nation's public schools. While there is great diversity within our student population, the majority of educators still do not share the same cultural experiences with the diverse students they serve. However, many effective teachers have consistently been sensitive to and culturally aware of student backgrounds. These educators intuitively understand that the more inclusive their classroom is, the more engaged their students will be, and that engagement ultimately leads to achievement. Culturally relevant teaching respects the traditional backgrounds of students as an asset in the classroom. In my own experience as a young child, I grew up in the U.S. with my parents having just arrived from Cuba, speaking no English. At the time, my teacher had very limited resources to help English learners, but she connected with me, and made a sincere effort to communicate with my parents and my family—and that made all the difference. Read More
https://www.eschoolnews.com/2021/03/26/6-steps-to-a-culturally-responsive-classroom/
---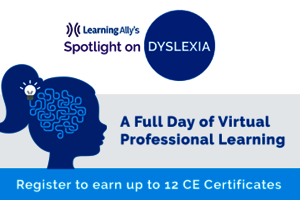 ---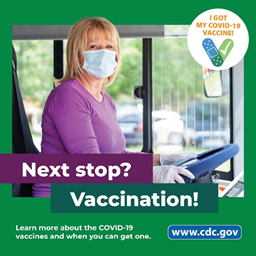 ---
TRIVIA QUESTION OF THE WEEK
Founded in 1864, this Washington D.C. university was originally a grammar school for children who were both deaf and blind. It was the first school for the advanced education of the deaf and hard of hearing in the world and remains the only higher education institution in which all programs and services are specifically designed to accommodate deaf and hard of hearing students. What is the university?
If you know the answer to this week's trivia questions, email it to us at contactus@naset.org by April 12, 2021. If you are correct, you will be acknowledged in next week's NASET's Week in Review
---

Slim Research Evidence for Summer School
Summer school may seem like a common sense way to help children make up for the months of lost school time during the COVID-19 pandemic. Former New York City Mayor Mike Bloomberg urged President Joe Biden to push every school in the country to stay open this summer in a March 2021 Washington Post opinion piece. Governors around the country are endorsing summer school, as has the powerful teachers' union leader Rando Weingarten. More than $1.2 billion of the $1.9 trillion Covid relief package signed into law on March 11 is specifically earmarked for summer school and many policymakers are urging that billions more in federal and state funds be spent to open schools this summer. There's just one problem. Research studies done before the pandemic show that summer school usually doesn't accomplish its purpose of raising reading or math achievement. Read More
https://hechingerreport.org/proof-points-slim-research-evidence-for-summer-school/
Mental Health Support at Schools Helps Male, But Not Female, Students Feel Safe from Bullying
Bullying at boarding schools has a negative impact on students' emotional health, but for male students, having a school staff member to rely on for support may mute the harmful effects of bullying, according to a new University at Buffalo study. Support networks did not have the same effect for female students, the researchers say. The study, recently published in School Psychology Review, is one of few to examine the impact of bullying at boarding schools, which provide a unique environment where most students live on school grounds, away from their families. It is also one of the first studies to observe the effects of bullying on both the physical and emotional safety of students. Read More
https://www.sciencedaily.com/releases/2021/03/210329122915.htm
Communication Struggles May Explain Aggression in Some Boys with Autism
Difficulties with communication predict aggression in boys with autism, to a new study. But in autistic girls, communication and aggression may not be related. If substantiated, the result could help boys dealing with aggressive behavior obtain the support they need, says study investigator Emily Neuhaus, assistant professor of psychiatry and behavioral sciences at the University of Washington in Seattle. "It could be a cue to providers, or [educators], or parents to really think carefully about what is behind [challenging] behavior," Neuhaus says. One-third to two-thirds of school-age autistic children exhibit aggression, which captures verbal behaviors, such as insults and threats, and physical behaviors, such as property damage and attempted injury of others. But the factors that contribute to these behaviors in autistic people are not well understood. Read More
https://www.spectrumnews.org/news/communication-struggles-may-explain-aggression-in-some-autistic-boys/
US Eases Student Loan Relief for Those with Disabilities
The U.S. Education Department is canceling student debt for more than 40,000 Americans who were previously granted loan forgiveness because of disabilities but later had their debt reinstated after they failed to submit certain paperwork, the agency announced. The action targets a loan forgiveness program that aims to help people with disabilities but that critics say carries overly burdensome rules. After being granted loan forgiveness, borrowers are required to submit documentation of their earnings for three years. If their earnings go beyond certain thresholds — or if they fail to submit documentation — they're back on the hook for their loans. Acknowledging the program's challenges, the Education Department said it will relax the rules during the coronavirus pandemic and consider other changes to the reporting requirements in the future. Read More
https://wtmj.com/national/2021/03/29/us-eases-student-loan-relief-for-those-with-disabilities/
---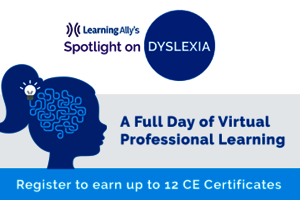 ---
Turning Around a Co-teaching Relationship
Every teaching partnership has a story. One of my partnerships started off quite rough but became the most collaborative experience of my 13 years teaching. This article not only summarizes the highlights of my podcast conversation with Shawna Carnahan, one of my co-teachers, but it also is a reflection of how we turned our collaboration around. The year we started working together was when we both taught 5th grade. Shawna had already worked in the school for a year, and I was just entering my first year. The year I joined was also the first year each grade in the elementary school had a designated language specialist, so everyone was trying to figure out the definition of that role. All we knew was that I had to work with the five grade-five teachers and work with their multilingual students. Read More
https://www.middleweb.com/44819/how-we-turned-around-a-co-teaching-relationship/
Most States Fail to Measure Teachers' Knowledge of the 'Science of Reading,' Report Says
For many elementary school teachers, teaching students how to read is a central part of the job. But the majority of states don't evaluate whether prospective teachers have the knowledge they'll need to teach reading effectively before granting them certification, according to a new analysis from the National Council on Teacher Quality. According to NCTQ's evaluation of state licensure tests for teachers, 20 states use assessments that fully measure candidates' knowledge of the "science of reading," referencing the body of research on the most effective methods for teaching young children how to decode text, read fluently, and understand what they're reading. For special education teachers, a group that regularly works with students with reading difficulties, just 11 states' certification tests meet this standard. Read More
https://www.edweek.org/teaching-learning/most-states-fail-to-measure-teachers-knowledge-of-the-science-of-reading-report-says/2021/03
Hypertensive Disorders of Pregnancy Tied to Child Neurodevelopment
Hypertensive disorders of pregnancy (HDP) are associated with modestly increased risks for autism spectrum disorders (ASDs) and possibly attention-deficit/hyperactivity disorder (ADHD) in offspring, according to a study published online March 22 in JAMA Pediatrics. Judith S. Brand, Ph.D., from Örebro University in Sweden, and colleagues used data from the Medical Birth Register, as well as two cohorts -- a birth cohort of 1,085,024 individuals born between 1987 and 1996 and followed through 2014 and 285,901 men born between 1982 and 1992 who attended assessments for military conscription -- to assess the relationship between HDP and neurodevelopmental outcomes in offspring. Read More
https://consumer.healthday.com/hypertensive-disorders-of-pregnancy-tied-to-autism-risk-in-offspring-2651154777.html
---

---
JOB POSTINGS
* Autism Teacher - JHU is looking for an energetic, flexible, and motivated teacher needed to work full-time with a young adult with autism. Teachers work on a multi-disciplinary team with specialists in autism, special education, speech-language pathology, fitness, art, and behavior analysis to address communication, academic, daily living, vocational, and leisure skills in home, educational, and community settings in and around New York City, Connecticut, and via Zoom. To learn more - Click here
* Director, Special Services - Serves under the immediate direction of the Senior Executive Director, Student Services and must possess specialized in-depth knowledge and experience in leadership in the program and fiscal administration of special education programs with primary responsibilities that encompass compliance and program quality assurance, fiscal management, personnel matters, and more. To learn more - Click here
* Special Education Teacher - Plan, prepare and deliver a quality instructional program based upon student Individual Education Plan goals, state standards, district curriculum, and effective instruction to students of diverse backgrounds and learning needs in inclusive settings. We offer medical, dental, vision, retirement, & AD&D/Life. To learn more - Click here
* Exceptional Children's Teachers - Winston Salem/Forsyth County Schools are looking for a variety of experienced and certified EC Teachers at the elementary, middle and high school levels. We offer a variety of benefits including: health, dental, and life insurance. In addition, employees are enrolled in the state retirement plan, accrue paid time off, etc. To learn more - Click here
* Elementary ICT Teacher - Reporting to the Academic Dean, the Elementary ICT Teacher will be responsible for providing tailored support to students with special education needs, primarily through integrated co-teaching. This is an exciting opportunity for a seasoned educator who is passionate about ensuring all students succeed and thrive in school. To learn more - Click here
* [2021-2022] Elementary ICT Teacher - Reporting to the Academic Dean, the Elementary ICT Teacher will be responsible for providing tailored support to students with special education needs, primarily through integrated co-teaching. This is an exciting opportunity for a seasoned educator who is passionate about ensuring all students succeed and thrive in school. To learn more - Click here
* Lower Elementary SPED Teacher - Reporting to the Academic Dean, the Lower Elementary SPED Teacher will be responsible for providing tailored support to students with special education needs, primarily through integrated co-teaching. This is an exciting opportunity for a seasoned educator who is passionate about ensuring all students succeed and thrive in school. To learn more - Click here
* ESE Teacher - The ESE Teacher position is responsible for coaching, motivating and instructing special education high school students within the company model, with attention given to each student's Individual Graduation Plan (IGP) and Individual Educational Plan (IEP) The ESE teacher collaborates with classroom teachers and support staff to insure that the instructional and social-emotional needs of the special education student are met. To learn more - Click here
* New Visions Charter Special Education Teacher - New Visions for Public Schools is the leading non-profit organization dedicated to the improvement of public education in New York City. Today, we support over 1,050 public schools and thousands of teachers, serving 700,000 students, in their most critical work: deciding what and how to teach, helping keep students on track to graduation, and preparing students for success beyond high school. New Visions directly manages a network of 10 charter high schools across the Bronx, Brooklyn, and Queens. To learn more - Click here
* High School Learning Specialist 20-21 and 21-22 - Opportunity Charter School (OCS) teachers are trained in cutting-edge, research-based methodology of evaluating students' academic strengths and challenges. To maximize each child's personal development, an individualized education plan is created that is tailored to his or her unique needs. Students receive differentiated instruction in every curricular area with the goal of expanding their higher cognitive thinking. To learn more - Click here
* Education Specialist - Mental Health and Behavior - Willamette Education Service District is accepting applications for two full-time (40 hours per week). (Bilingual Spanish preferred). Successful candidate will work as a member of the Cross-Functional Equity, Inclusion and Achievement Team in the School Improvement Services Department, and will follow a 205-day calendar. To learn more - Click here
* Assistant Principal - DC Public Schools - We are looking for highly mo vated and skilled talent to join our team at District of Columbia Public Schools (DCPS). We seek individuals who are passionate about transforming the DC school system and making a signi?cant di?erence in the lives of public school students, parents, principals, teachers, and central o?ce employees. To learn more - Click here
* Special Needs Tutors - is seeking dynamic, state credentialed special needs teachers to tutor on our virtual platform teaching learners all over the world. This is a perfect second job to earn extra money from the safety of your own home. There is no minimum hourly requirement; all you need is a computer, reliable internet, a quiet space and willingness to teach. To learn more - Click here
* Special Education Teacher - $60,000/school year (185 days), summers off with year-round pay and year round appreciation. Special Education Teachers needed in Arizona (Phoenix and surrounding cities). Needs are in the self-contained and resource settings serving students with emotional disabilities (ED), Autism (A), Severe/Profound (S/P), and Intellectual Disabilities (ID). STARS is the largest school contract agency in AZ. You will be an employee and receive full benefits. To learn more - Click here
If you are an Employer looking for excellent special education staff - Click here for more information
---
FOOD FOR THOUGHT
The whole secret of a successful life is to find out what is one's destiny to do, and then do it.
Henry Ford