Week in Review - April 8, 2022

NASET
WEEK IN REVIEW
National Association of Special Education Teachers
April 8, 2022 Vol 18 Issue #14
---

---
Dear NASET Members and Guests,
Welcome to NASET's WEEK in REVIEW. Here, we provide you with the latest publications fromNASET to read and or download, as well as some of the most interesting articles that have happened this week in the field of special education. We hope you enjoy this publication. Feel free to send us articles for this publication or let us know your thoughts about the WEEK in REVIEW at news@naset.org. Have a great weekend.

Sincerely,
---
WHATS NEW AT NASET
NASET's Practical Teacher
Teaching Self-Advocacy Skills to Students with Autism and Other Disabilities
Laura N. Sarchet, M.S.Ed
Adjunct Faculty, College of Education, Niagara University
This issue of NASET's Practical Teacher was written by Laura N. Sarchet, M.S.Ed. Students on the autism spectrum are least likely of all students with disabilities to attend and participate in their transition planning meetings (Griffin et al., 2014). Transition Planning includes students' self-knowledge of academics, vocations, and adaptive behavior. Students of any age can self-reflect on these concepts to make informed decisions about their short- and long-term futures (Rowe et al., 2015).Teachers can introduce their students to the domains of transition planning and help students build self-advocacy skills needed to be involved in their own transition and IEP processes. This manuscript contains lesson activities on self-advocacy and pre-requisite skills. By working on self-advocacy with students on the autism spectrum, teachers can help students establish a foundation for understanding their transition planning process and becoming advocates in the autism community. -Read More
---
---
How Robots Can Assist Students with Disabilities
Imagine: Robots that help teach social skills to children with autism. Translation software that provides deaf students with a more fluid and interactive experience. Data analysis to determine effective methods to identify those with dyslexia. These tools, which all incorporate artificial intelligence, aim to find better ways to detect, teach and assist those with learning disabilities. Some are already in classrooms; others are still in the research phase. Social robots, which are made to interact with humans, can help teach social and educational skills to students of all abilities, including those with attention deficit hyperactivity disorder, hearing impairments, Down syndrome and autism. Read More
Caffeine Could be a Therapeutic Arsenal to Alleviate Some ADHD Symptoms
Attention Deficit Hyperactivity Disorder, or ADHD, is a psychiatric pathology for which diagnosis has increased exponentially over the last 20 years. In fact, current estimates suggest that this disorder affects between 2% and 5% of children in Spain, an average of one or two children per classroom, and up to 4% of the adult population. Despite these high incidence rates, controversy surrounds the treatment of this pathology and the therapeutic approach to it. This varies widely depending on each patient, the symptoms they present and their intensity. For this reason, experts are continuing to investigate different components and substances that may be capable of providing new treatment opportunities for patients diagnosed with ADHD. A team of experts at the Universitat Oberta de Catalunya (UOC), coordinated by Diego Redolar, a member of the UOC Faculty of Psychology and Educational Sciences who specializes in neuroscience and researches with the Cognitive NeuroLab group of the UOC Faculty of Health Sciences, has studied the possibility of including caffeine in the therapeutic arsenal used to alleviate some of the symptoms of ADHD, given the controversy surrounding the use of some medicines derived from methylphenidate, among others. Read More
3 Ways Podcasting Can Strengthen Core Academic Skills
Most striking about the podcast "Rice & Shine" is not only the topics covered weekly — from sexism to Asian American hate crimes — but the fact the morning show is created and recorded by four 10th-graders on Mercer Island in Washington. Launched as a vehicle to share their thoughts on movies or how the four friends met, the audio show now has thousands of downloads and can serve as a blueprint for what student-run podcasts can deliver. With support from Mercer Island High School broadcast media teacher Joe Bryant, the high schoolers feel they can talk about any subjects they want — as long as they follow the law and school rules, said Lauren Suzuki, one of the four students. Read More
Our Nation's Teachers Are Hustling to Survive
Just before her 16th birthday, Cara Rothrock got her first job working at a 1950s roadside restaurant and ice cream stand, only a few miles from her parents' house in a small town in Floyd County, Indiana. She poured soft serve. She cooked burgers and fries. She cleaned counters and took orders and ran food out to customers seated at picnic tables. All behind the glow of a bright, neon-lit parrot and a sign that read, "Polly's Freeze." That was 1994. A few years later, Rothrock went off to college in Bloomington, Indiana. And because her parents—both teachers—couldn't afford to help out much with her expenses, she held onto her job at Polly's, commuting two hours home on weekends to pick up shifts. She spent the money as she earned it, investing in her education so that she could pursue her dream of becoming an elementary school teacher, just like her mom and dad before her. Read More
Kansas City Schools Say Students Still Need Free Lunches, But Federal Help is Disappearing Soon
Kansas City Public Schools makes a lot of food. Every day, the school district estimates they provide more than 10,000 lunches to students — at no cost to families. Such an operation is a feat in normal times, but during the pandemic, it's only gotten harder to serve all these students, every single day. Across the country, school nutrition services are coping with rising food costs, supply chain disruptions and staff shortages. In March 2020, Congress gave the U.S. Department of Agriculture the authority to grant waivers making it easier for schools to feed kids. When COVID forced schools to close their doors, the USDA was able to boost reimbursement rates and waive requirements that limited feeding students in congregate settings and at certain times. Read More
---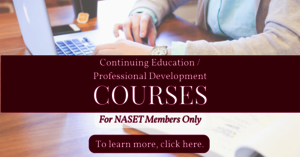 ---
Brain Overgrowth Seen in Babies Who Later Develop Autism
The amygdala is a small structure deep in the brain important for interpreting the social and emotional meaning of sensory input – from recognizing emotion in faces to interpreting fearful images that inform us about potential dangers in our surroundings. Historically, the amygdala has been thought to play a prominent role in the difficulties with social behavior that are central to autism. Researchers have long known the amygdala is significantly larger in school-age children diagnosed with autism, but it was unknown precisely when that enlargement occurs. Now, for the first time, researchers from the Infant Brain Imaging Study (IBIS) Network, which includes the University of Washington, used magnetic resonance imaging (MRI) to demonstrate that the amygdala grows too rapidly in infancy. Overgrowth begins between 6 and 12 months of age, before the characteristics of autism fully emerge, potentially enabling the earliest identification of this condition. Read More
NY Judge Tosses Lawsuit for Students with Disabilities Seeking Services Lost During the Pandemic
A federal judge dismissed a class action lawsuit this week that attempted to force the city's education department to fast-track makeup services for students with disabilities in response to pandemic-related disruptions. The lawsuit, filed in November 2020, by the nonprofit Advocates for Children, claimed that tens of thousands of students with disabilities missed crucial services and instruction after the city's school buildings shut down. In the immediate aftermath of the pandemic, city officials struggled to provide functional remote learning devices for every student, leaving some without access to instruction. Some services such as physical therapy were extremely difficult to deliver virtually. Read More
Plan for Special Education Classroom Cameras Advances in Louisiana Legislature
The Louisiana Senate has unanimously approved legislation to require schools to develop a plan to install cameras in self-contained classrooms by the end of the year. The Senate voted 38-0 to approve Senate Bill 45, sponsored by Sen. Franklin Foil, R-Baton Rouge, to set a Dec. 31 deadline for schools to "adopt policies relative to the installation and operation of cameras that record both video and audio in a classroom upon the written request of a parent or legal guardian." "This is just a clarification of a policy we put in place last year that puts a deadline to come up with a policy for cameras in … self-contained classrooms of December 31, 2022," Foil said Tuesday before the Senate vote. "It does not require schools to go forward if there's no funding, so it doesn't change that." Read More
Accommodating Disabilities in Remote and Hybrid Work
For the past half-century, national laws and innovative architectural design features have ensured that professionals of all physical ability levels are equipped to equally participate in workplace environments. But now that hybrid is the new normal, it means that at least half of workers' time is spent outside of those carefully controlled environments. This leaves advocates to wonder: Are the needs of disabled professionals considered and cared for as much in a virtual work environment as they were in the office? An estimated 1 in 5 people globally have a diagnosed disability. One of the many benefits of remote work is greater location and schedule flexibility to accommodate those with disabilities, including mobility challenges, sensory impairments and the neurodiverse. This builds higher employment rates and supports a more inclusive and diverse workforce. Read More
Transitions Expo Helps Students Triumph
For special needs students nearing graduation from high school, the transition into adulthood is complicated. Connecting with support services is paramount for their success and safety. To help families find these resources, the Post Falls High School special education department launched Transitions Expo on March 22. "The whole point of tonight is for families of special needs kids, as they're getting older and they transition out of the school district, is to see what's available out there for training, services and jobs," said Charmain Connery, Post Falls High School life skills teacher. Read More
---
---
TRIVIA QUESTION OF THE WEEK
Congratulations to: Nancy Brennan, Karyn Swenor, Laura Larimore, Cindi Maurice, Danelle Fugate, Joanna Blau, Jenie Vargas, Zenaida Lemus, Patsy Ray, Diane Campbell-Mitchell, Karen Frantz-Fry, Nikki Arvanitis, Tracey Christilles, Vanessa Tucker, Katrina Snider, Cynthia Kerns, Lauro Esquilona, Julie Solorzano-Gal, and Monica Brown who all knew the answer to last week's trivia question:
?In 1932,Christy Brown was born with cerebral palsy. Although he had minimal physical abilities with his body, Christy was brilliantly imaginative and had a sensitive mind of a writer who would take his place among the giants of Irish literature, writing a bestseller titled "Down all the Days". This book was Christy Brown's own story where he recounts his childhood struggle to learn to read, write, paint, and finally type. The book was made into a major and critically acclaimed film in 1989 starring Daniel Day-Lewis (who won the Academy Award for Best Actor in a Leading Role) as Christy Brown. What is the name of the movie?
Answer: MY LEFT FOOT
This week's trivia question: According to recent research in the field, children and adolescents with disabilities are more than twice as likely to experience this than their peers without disabilities, with global estimates suggesting one in three are survivors of it. The global study of more than 16 million young people reveals that young people with mental illness or learning disabilities are particularly vulnerable to it, which can have a serious and long-lasting impact on their mental health and well-being. Children from lower income settings are also especially likely to experience it, although the authors of the study note that there is a scarcity of data from low-income and middle-income countries, especially in Southeast and Central Asia and Eastern Europe. What is it?
If you know the answer to this week's trivia questions, email it to us at contactus@naset.org by April 12, 2022. If you are correct, you will be acknowledged in next week's NASET's Week in Review
---
Elementary School Tears Down Classroom Walls, Reimagines How Learning Happens
Learning at Kyrene de las Manitas Elementary School in Tempe looks, sounds and feels a lot different than a typical classroom. The walls for six classrooms have been torn down and turned into a large, open space that holds dozens of students. It's part of the school's pilot program called SPARK. "It is so open, and we really do consider it an entire learning studio. That's why we got away from the term classroom," Sarah Collins, the school's principal, told KTAR News 92.3 FM. Students are split up into learning spaces throughout the day to cover various subjects, including math, science and English. The spaces are equipped with state-of-the-art technology and colorful furniture with wheels that are designed for flexibility and collaboration. Each learning studio has a team of teachers and assistants. It includes certified teachers, instructional assistants and college students studying to become teachers. The team is led by a teacher executive designer, known as the TED. Read More
Three Tools to Help Educators Better Understand What Students Need
While teachers are familiar with wearing many hats, they might be surprised to learn that they are researchers too. Educators are constantly gathering and assessing data from their students, schools and classrooms. Daphne Baxter, a special education teacher for elementary school students in Hayward Unified School District, gathers data each day when she uses "The Color Monster: A Pop-Up Book of Feelings" by Anna Llenas to emotionally check in with her students every morning. One young student pointed to the red angry monster in the book and said that he was mad because his mom was agitated while getting him on the bus that morning. Another student told Baxter that she was feeling scared like the gray monster because the air purifier in the corner of the classroom was making loud rumbling noises that she didn't like. Read More
DNA Tags in Placenta Point to Possible Autism-Linked Gene
A gene not previously linked to autism alters the expression of other genes associated with the condition, according to a new analysis of DNA in the placenta. A placenta's genome comes from the fetus and has a unique pattern of methylation, the suite of chemical tags called methyl groups that attach to DNA to regulate gene expression. The pattern may reflect brain development and a child's chances of having autism, some research shows. In the new work, researchers analyzed methylation levels across the entire genome in 204 placentas from the births of children who have an autistic older sibling; such children, known as 'baby sibs,' have an increased chance of having autism. A stretch of DNA called 22q13.33, which has not previously been linked to autism, tends to be less methylated in placentas from the births of children who are later diagnosed with the condition, the researchers found. Read More
Treatment for Substance Use Reduces Depression for Many Adolescents and Young Adults with Both Problems
A study in the Journal of the American Academy of Child and Adolescent Psychiatry (JAACAP), published by Elsevier, reports that, among youth with substance use and depression, a significant proportion show early improvements in depression during their treatment for substance use. Youth who are using cannabis less frequently prior to treatment and those without conduct disorder are more likely to experience early depression improvement. "The combination of alcohol or cannabis use and depression is a significant problem in adolescents and young adults. In addition to the negative outcomes associated with substance use, like automobile accidents and academic problems, those with both conditions tend to have longer episodes of depression, more substance-related problems, and, most importantly, an increased risk for suicidal behavior," said lead author John Curry, PhD, Professor Emeritus in the Department of Psychiatry & Behavioral Sciences at Duke University, Durham, NC. "Yet there is no standard approach to treating them, and they are often treated in two separate systems of care." Read More
---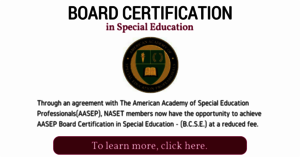 ---
Lehigh University Special Education Law Symposium
Lehigh University's virtual Special Education Law Symposium returns from June 19-24. Sessions recorded for later viewing. Twenty-eight experienced special education attorneys from across the country will present eight new "hot topics" from the very latest case law: dyslexia legal update, stay put permutations, liability for abuse of students with disabilities, navigating compensatory services and compensatory education, settlement strategies, and more with a focus upon COVID-19 implications. Legally Basic and Legally Experienced tracks. The Section 504 Coordinators Institute is an overlapping, but separable two-day (June 23-24) component intended for school district Section 504 coordinators and others interested in this increasingly important anti-discrimination statute. Dr. Perry Zirkel (PA) and Jose Martin (TX) will respectively offer (a) an in-depth comparison of Section 504 and the IDEA and (b) legal nuances for IDEA-eligible students who also present unique Section 504 factors. Kathleen Sullivan (CO) and Judith Nedell (CT) offer a full day of practical solutions to basic and thorny 504 challenges. Week-long and per day symposium options available. Balance of school and parent viewpoints. For more information, see go.lehigh.edu/spedlaw, or call (610) 758-5557. Read More
ADHD in Women and Girls: Why Female Symptoms Slip Through Diagnostic Cracks
We are failing girls and women with ADHD. Research and clinical practices are built around male presentations of ADHD, and science has historically paid little attention to female manifestations and impairments. As a result, many girls and women still battle to receive proper referral, diagnosis, and treatment – and face dire consequences when these medical rights are denied. To right these gender wrongs, it's time to seriously rethink the way ADHD is assessed, diagnosed, and treated. Read More
---

---
JOB POSTINGS
* Director of Special Programs - Directs special programs of the District to ensure students with additional need are able to master the core curriculum. Ensures program integration with the core curriculum and schools. Ensures programs are implemented, monitored, and evaluated for effectiveness. Ensures compliance with State and Federal program regulations. Supervises Special Program Records Clerk. Reports to the Assistant Superintendent. To learn more- Click here
* Special Education Teacher - The SEED School of Los Angeles County is seeking a Founding Special Education Teacher. In this role, the teacher will provide special education students with learning activities and experiences designed to help them fulfill their potential for intellectual, emotional, physical, and social growth. The special education teacher will also develop or modify curricula and prepare lessons and other instructional materials to student ability levels. To learn more- Click here
* Upper School Special Education (Directed Studies) Language Arts Teacher - The Upper School Special Education (Directed Studies) Language Arts Teacher is given the duty of instructing students on such a level as to allow them to obtain proficiency in their subject levels at a grade-appropriate level. To learn more- Click here
* [2022-2023] Middle School Learning Specialist - Reporting to the Academic Dean, the Learning Specialist will be responsible for providing tailored support to students with special education needs, through integrated co-teaching, in small group settings, or a combination of both. This is an exciting opportunity for a seasoned educator who is passionate about ensuring all students succeed and thrive in school. To learn more- Click here
* [2022-2023] 7th Grade Learning Specialist - Reporting to the Academic Dean, the Learning Specialist will be responsible for providing tailored support to students with special education needs, through integrated co-teaching, in small group settings, or a combination of both. This is an exciting opportunity for a seasoned educator who is passionate about ensuring all students succeed and thrive in school. To learn more- Click here
* Assistant Professor of Special Education - Marian University is accepting applications for a tenure-track faculty position in the area of Special Education to begin fall 2022. Successful candidates will have a strong commitment to undergraduate education, student engagement and research, as well as service to the college and community. To learn more- Click here
* Autism Resource Specialist - DESE Project Access - The Autism Resource Specialist is responsible for assisting professional education staff and other related service providers in observing children demonstrating Autism Spectrum Disorder behaviors and identifying, developing, and/or referring curricula, materials, and equipment appropriate for students with Autism Spectrum Disorder. The Autism Resource Specialist assists in identifying and implementing appropriate behavior management and communication systems and occasionally will demonstrate evaluation and teaching procedures on-site in the classroom. To learn more- Click here
* Special Education Teacher - Salem Academy Charter School values a school culture that celebrates learning, and we believe that the adult culture in the school is the foundation of the school's success. The culture is based on mutual respect, integrity, professionalism, a commitment to excellence, a collaborative spirit, and a sense of human kindness particularly as it relates to age-appropriate adolescent development. To learn more- Click here
* Special Education Teacher (2022-23 school year) Methow - The Special Education Teacher provides services to special education students with a range of moderate to severe disabilities ages three to 21 years of age. The Special Education Teacher leads the IEP team to develop data driven student learning and behavioral goals. To learn more- Click here
* Quest Academy Day Treatment Special Education Teacher (2022-23 School Year) - The Special Education Teacher designs a positive learning environment and delivers instruction to students whose educational needs are primarily the result of significant social, emotional and behavioral challenges. The teacher is responsible for assessment of each student's individual academic and behavioral needs, individualization of the general education curriculum (K-12), development of IEPs as appropriate and coordination with agency and/or consulting behavioral staff to support achievement of school and treatment goals. To learn more- Click here
* Education Specialist - Social Emotional Learning (#8789) - Willamette Education Service District is accepting applications for a full-time (40 hours per week) Education Specialist - Social Emotional Learning position; bilingual Spanish preferred. Successful candidate will work as a member of the Cross-Functional Equity, Inclusion and Achievement Team in the School Improvement Services Department, and will follow a 205- day calendar. This position will be based at the Willamette ESD Marion Center in Salem, OR and will begin August 8, 2022. To learn more- Click here
* Education Specialist - Mental Health & Behavior (#8788) - Willamette Education Service District is accepting applications for a full-time (40 hours per week) Education Specialist - Mental Health and Behavior position; bilingual Spanish preferred. Successful candidate will work as a member of the Cross- Functional Equity, Inclusion and Achievement Team in the School Improvement Services Department, and will follow a 205-day calendar. This position will be based at the Willamette ESD Marion Center in Salem, OR and will begin as soon as possible upon conclusion of the selection process. To learn more- Click here
* Special Education Teacher - School Based - We are recruiting a Special Education Teacher for a local school district. This is a full-time, contract position. The district is currently conducting interviews and hiring immediately. To learn more- Click here
* Senior Researcher, Mathematics Disabilities - AIR is looking to hire a Senior Researcher to work with leading AIR scholars in the area of mathematics disabilities, joining our Learning Supports Program Area within AIR's Human Services Division. Candidates hired for the new position might initially start working remotely but will ultimately have the option to work from one of our offices located in Crystal City, VA; Rockville, MD; Austin, TX; Chicago, IL; Chapel Hill, NC; or Sacramento, CA. To learn more - Click here
* Special Education Teacher - The job of CLASSROOM TEACHER is done for the purpose/s of providing support to the instructional process by serving as a teacher with specific responsibility for supervising students within the classroom and other assigned areas; developing lesson plans and delivering group and individual student instruction within established curriculum guidelines. To learn more- Click here
* Assistant Principal - DC Public Schools' mission is to recruit, develop, and invest in a talented, caring, and diverse team. We know that when our educators are given the tools, opportunities, and recognition to thrive, our students will thrive in school and in life. RISE - Rigorous Instruction Supports Equity - is a new program to support educators through professional development, performance-based incentive awards, and support for new teachers at our highest-need schools. At its core, RISE is about honoring our educators as professionals and providing opportunities to learn and grow within the district. To learn more- Click here
* Strategist II: ID Teacher - Join Ames Community School District, where your journey matters! ACSD promotes an educational environment that is racially, ethnically, linguistically, and culturally diverse to broaden students' academic experience and to enrich our District. We are focused on creating and supporting diversity, equity, and inclusion within the organizational culture and in our community. To learn more- Click here
* Integrated Services Teacher - Join Ames Community School District, where your journey matters! ACSD promotes an educational environment that is racially, ethnically, linguistically, and culturally diverse to broaden students' academic experience and to enrich our District. We are focused on creating and supporting diversity, equity, and inclusion within the organizational culture and in our community. To learn more- Click here
* Strategist I Teacher - Join Ames Community School District, where your journey matters! ACSD promotes an educational environment that is racially, ethnically, linguistically, and culturally diverse to broaden students' academic experience and to enrich our District. We are focused on creating and supporting diversity, equity, and inclusion within the organizational culture and in our community. To learn more- Click here
* Behavior Interventionist - Join Ames Community School District, where your journey matters! ACSD promotes an educational environment that is racially, ethnically, linguistically, and culturally diverse to broaden students' academic experience and to enrich our District. We are focused on creating and supporting diversity, equity, and inclusion within the organizational culture and in our community. To learn more- Click here
* Special Education Teacher - Do you aspire to help children with diverse challenges build skills for their future? Are you ready to make a real impact in their lives? As a Special Education Teacher at Bancroft, you will draw upon a wealth of curriculum and clinical resources to design individualized student goals. To learn more- Click here
* Special Education Teacher (All Specializations) - 2022-23 School Year - DCPS serves approximately 49,000 students in the nation's capital through the efforts of approximately 4,200 educators in 117 schools. As part of a comprehensive reform effort to become the preeminent urban school system in America, DCPS intends to have the highest-performing, best paid (Salary Range: $56,313 - $90,905), most satisfied, and most honored educator force in the nation and a distinctive central office staff whose work supports and drives instructional excellence and significant achievement gains for DCPS students. To learn more- Click here
If you are an Employer looking for excellent special education staff - Click here for more information
---
FOOD FOR THOUGHT
Educating the mind without educating the heart is not education at all. Aristotle