Week in Review - April 30, 2021

---
NASET
WEEK IN REVIEW
National Association of Special Education Teachers
April 30, 2021 Vol 17 Issue #17
---

Dear NASET Members and Guests,
Welcome to NASET's WEEK in REVIEW. Here, we provide you with the latest publications fromNASET to read and or download, as well as some of the most interesting articles that have happened this week in the field of special education. We hope you enjoy this publication. Feel free to send us articles for this publication or let us know your thoughts about the WEEK in REVIEW at news@naset.org. Have a great weekend.

Sincerely,
---
WHATS NEW AT NASET
NASET Special Educator e-Journal
Table of Contents
---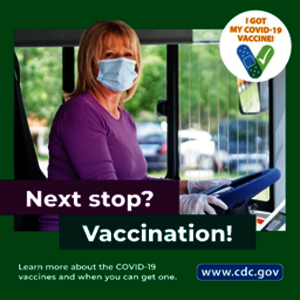 How Eczema Can Lead to Learning Disabilities in Children
When two of Christopher Adams' children developed eczema around 7 or 8 years old, he and his wife saw more changes in their kids than just the obvious skin trouble. "We have seen a decline in both of their concentration and focusing abilities in school and at home, and we are fairly confident it is directly correlated to the skin conditions," Adams, the founder of aquarium website ModestFish.com, told Healthline. After several appointments with doctors, tests on both boys — now 12 and 14 — weren't conclusive for any of the usual learning disorders, such as ADHD or OCD. But something was causing a learning disruption for them that their other son — who didn't have eczema — didn't experience. "Our psychologists agreed that the onset of learning disability has some correlation to them being focused on their bodies at times of breakouts, instead of what they should be concentrating on," Adams said. Read More
https://www.healthline.com/health-news/how-eczema-can-lead-to-learning-disabilities-in-children
Study Shows Brands Need to Do a Better Job Reaching People with Disabilities
One glaring oversight is leading many marketers to fail to connect with a substantial audience. A recent study found that brands need to prioritize accessibility and inclusivity in their communications planning to more effectively reach people with disabilities. Communications agency Current Global, media investment and intelligence company Magna and IPG Media Lab conducted the "Digital Accessibility: The Necessity of Inclusion" study, which found that while people with disabilities, representing 15% of the global population, consume all types of media, many of those people have trouble accessing content comfortably and easily. Read More
https://www.adweek.com/brand-marketing/study-shows-brands-need-to-do-a-better-job-reaching-people-with-disabilities/
Prevalence of COVID-19 Symptoms Among High-Risk Children
Children with weakened immune systems have not shown a higher risk of developing severe COVID-19 infection despite commonly displaying symptoms, a new study suggests. During a 16-week period which covered the first wave of the pandemic, researchers from Southampton carried out an observational study of nearly 1500 immunocompromised children -- defined as requiring annual influenza vaccinations due to underlying conditions or medication. The children, their parents or guardians completed weekly questionnaires to provide information about any symptoms they had experienced, COVID-19 test results and the impact of the pandemic on their daily life. Read More
https://www.sciencedaily.com/releases/2021/04/210421124601.htm
Study Finds No Link Between Epidural andAutism
Use of an epidural during labor did not show a link to a later diagnosis of autism spectrum disorder in a study published April 19 in JAMA Pediatrics. Though the first analysis showed an association, adjustment for a wide range of demographic, medical, and birth factors eliminated the link. The authors note that their findings are different from those reported in a study in California published in the same journal last year. The researchers examined data from all infants born from 2005 to 2016 at a hospital in Manitoba, Canada, to compare use of epidurals during birth with diagnoses of autism before 18 months of age. The researchers excluded women with cesarean deliveries because it was not possible to differentiate between scheduled and unscheduled cesarean deliveries. Read More
https://www.webmd.com/brain/autism/news/20210420/study-finds-no-link-between-epidural-and-autism
Students Are Slipping Through the Cracks of Special Education. Schools Must Do Better.
This is the story of a student who got lost in the system. Jason* was a 10th grader affected by the pandemic like many other students and their families. He came to school one day and explained to his teacher that his mother had lost her job at a day care due to declining enrollment. His father was working two jobs trying to make enough money to support his family, which included his younger brother and sister. And Jason was upset because he feared they would lose their home and have to move before he completed high school. Jason explained that he wanted to support his family by applying for a job at the local convenience store. But he had a problem. As he very maturely shared with his teacher, he couldn't read the application. Read More
https://www.edsurge.com/news/2021-04-20-students-are-slipping-through-the-cracks-of-special-education-schools-must-do-better
Indiana to Increase Special Education Funding to More than $1 billion Per Year
Indiana is proposing to increase spending on special education by $196 million over the next two years, with a 10% increase for the 2021-2022 school year. The additional spending would bring the total spent on special education in Indiana to about $1.4 billion a year, according to Sen. Eric Bassler, R-Washington, the chairman of the state Senate's school funding subcommittee. "As we were talking with educators, teachers, parents, principals, superintendents, the more concerned we became about the fact that we were not funding special education sufficiently," he said when asked about the reason for the increase. He said over the last year or so, he and other legislators asked schools to calculate the numbers, and determine how much they were getting from the state for special education and compare it to how much they were spending. Read More
https://www.thecentersquare.com/indiana/indiana-to-increase-special-education-funding-to-more-than-1-billion-per-year/article_1948ca84-a22e-11eb-96db-cf4d427c09c9.html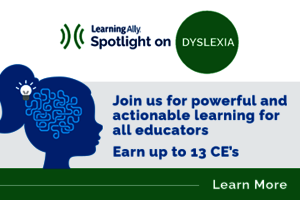 The Terrible Toll of COVID-19 on People with Intellectual Disabilities
Sara*, 22, was doing well until COVID-19 hit. She was working at a café where most of the employees, like her, have an intellectual disability. She'd gotten good at making lattes and had just created a video resume for a Starbucks job. She enjoyed living with her parents in a suburb of Philadelphia and participating in a local program designed to boost independence. But COVID-19 has created particular obstacles for Sara, who has difficulty communicating, processing information, and adapting to new situations. Some of her therapists have stopped coming to her house, and those who come wear masks that make her feel disconnected from them. She also dislikes how hot her mask feels and how often people remind her to fix it when it slips below her nose. Read More
https://www.aamc.org/news-insights/terrible-toll-covid-19-people-intellectual-disabilities
Abuse, Neglect in Children with Disabilities: Report Updates Pediatricians' Role
The stress on families due to the COVID-19 pandemic has increased the risk for child abuse and neglect, which already were at alarming levels. In 2018, an estimated 678,000 children were victims of abuse or neglect, according to the U.S. Children's Bureau. Certain subsets of the pediatric population are more likely to be victimized, including children with disabilities, who suffer rates of abuse at least three times higher than typically developing children (Jones L, et al. Lancet. 2012;380:899-907). These higher rates can be driven in part by increased financial, emotional, physical and social demands on families. An updated AAP clinical report, Maltreatment of Children with Disabilities, offers the latest research on conditions that pose greater risk for abuse. It also discusses how the medical home plays a crucial role in identifying suspected abuse and neglect, and advocating for these children. Read More
https://www.aappublications.org/news/2021/04/19/disabilities-maltreatment-041921
Many U.S. counties Lack Autism Therapists
The number of therapists certified to provide applied behavior analysis (ABA), a widely used autism therapy, has skyrocketed in the past two decades, yet more than half of all counties in the United States have none, according to a new study. These counties are home to many autistic children, however, suggesting that numerous families who want services are not able to get them. "If we're saying that prevalence of kids with autism is an indicator of demand, then the supply is not there in many counties," says Marissa Yingling, assistant professor of social work at the University of Louisville in Kentucky, who led the study. ABA, which uses rewards to teach communication and daily living skills, is the most evidence-backed form of therapy for children with autism. A growing body of research suggests that when it's delivered correctly, it boosts autistic children's language and cognitive abilities, although some self-advocates consider it harmful and misguided. Read More
https://www.spectrumnews.org/news/many-u-s-counties-lack-autism-therapists/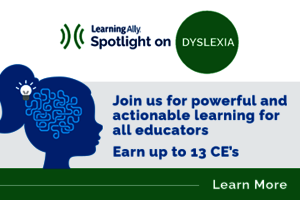 A Simple Way to Encourage Students to Read More Broadly
Librarians and classroom teachers use various systems of classification to organize collections, from the Dewey Decimal System to interest or reading levels. But what if we were to organize books in a way that deemphasized reading levels and encouraged students to read more broadly?
When educators use the term vertical alignment, we are often referring to a progression of skills or content that increases in complexity. With respect to reading, rather than using achievement or assessment benchmarking levels, which is often discouraged in the librarian world, school librarians use designations that most closely align to education groupings and the comfort or reading-experience level of the reader. Labels like PB (picture book), CB (chapter book), MG (middle grade), YA (young adult), or AD (adult) are often placed on spine labels and in library catalogs to make it easier to identify titles that readers will enjoy, but the readers themselves rarely notice them. Read More
https://www.edutopia.org/article/simple-way-encourage-students-read-more-broadly
Pandemic Recovery Will Be Complex. We'll Need the Best School Leaders
It's no exaggeration to say that the period since March 2020 has been the most challenging year in memory for American education. Last spring was particularly tough. Shuttering tens of thousands of schools overnight; shifting quickly to remote learning; finding ways to feed and otherwise serve students from afar—any one of those would have been difficult on its own. Taken together, they were nearly impossible to manage. The challenges didn't stop when the current school year commenced. School and district leaders had to respond to ever-changing public-health guidance; create feasible options for returning to school for families that wanted that option, while generating robust online learning opportunities for others who didn't; and help teachers learn how to survive and ideally thrive in the new worlds of remote and hybrid teaching and learning. Read More
https://www.edweek.org/leadership/opinion-pandemic-recovery-will-be-complex-well-need-the-best-school-leaders/2021/04
Gifted Programs Provide Little to No Academic Boost, New Study Says
Gifted education is often a flash point in school desegregation debates; in large cities, these programs often operate as an essentially separate school system, dominated by white and Asian children. Though gifted programs touch only 3.3 million school children, about 7 percent of the U.S. student population, it's disturbing that Black and Hispanic children are rarely chosen for them. Some progressives have proposed eliminating gifted programs altogether. Others are seeking ways to increase the number of Black and Hispanic students. Only 4 percent of Black children and 5 percent of Hispanic children are in gifted programs compared with 8 percent of white and 13 percent of Asian children, according to the most recent federal figures. Read More.
https://hechingerreport.org/proof-points-gifted-programs-provide-little-to-no-academic-boost-new-study-says/
---

---
TRIVIA QUESTION OF THE WEEK
Congratulations to: Jennifer Womble-Ericson, Olga Stavro, Tracy Anderson, Karen Frantz-Fry, Olumide Akerele, Patsy Ray, Amy Ross Bradl, Linda Impecoven-Lind, Helma Wardenaar, Laurie Crawford, Rae Prtichett, Cindo Maurice, Tracey Christilles, and Joanna Blau who all knew the answer to last week's trivia question:
U.S. regulators have approved the first new drug in over a decade for children with ADHD, which causes inattention, hyperactivity and impulsivity. This April, the Food and Drug Administration OK'd this medication for treating attention deficit hyperactivity disorder in children ages 6 to 17. It comes as a capsule that's taken daily. Unlike nearly all other ADHD medicines, this drug is not a stimulant or a controlled substance, making it harder to abuse than older drugs. What is the name of this newly approved ADHD medication?
Answer: QELBREE (Pronounced as "KELL'-bree")
THE TRIVIA QUESTION OF THE WEEK WILL RETURN ON MAY 14, 2021
---

---
Does Behavioral Therapy for ADHD Help?
Behavioral therapy may help individuals with attention deficit hyperactivity disorder (ADHD) manage and change the behaviors that are causing them difficulties and stress. ADHD symptoms can lead to a variety of behaviors that may make everyday tasks feel challenging or even impossible. Behavioral therapy can help people with ADHD develop new, more positive behaviors and help them manage their symptoms more effectively. Behavioral therapy may work alongside medication and is often a part of an ADHD treatment plan. People with ADHD have symptoms that can make it difficult for them to succeed at school, work, or everyday tasks. Behavioral therapy can help people with ADHD learn skills that control their symptoms and help them manage tasks. The goal of behavioral therapy is to replace negative behaviors with positive ones. Behavioral therapy does this by teaching strategies to improve problem areas like organization, focus, and impulse control. Read More
https://www.healthline.com/health/adhd/behavioral-therapy-for-adhd
One Teacher's Advice to Help Students Not Just Survive, But Thrive in Remote Learning
I love my students and, boy, do I miss them. Teaching remotely over a computer is just not the same as seeing them in person. I miss eating breakfast together, morning meetings, laughter on the playground, deep discussions about books we're reading and so much more. Our school, Casa Blanca Community School, is located in the Gila River Indian Community outside Phoenix. We thrive on building social ties with students and families, but keeping those social ties in place and student engagement up isn't easy during distance learning. Over the past year, I have found that some strategies work better than others with my third graders. I think it is important during this challenging time to keep my students moving, to stay connected by phone and online and to communicate with families. Here are the four specifics. Read More
hechingerreport.org/teacher-voice-one-teachers-advice-to-help-students-not-just-survive-but-thrive-in-remote-learning/
---

---
JOB POSTINGS
* [2021-2022] Special Education Teacher (Learning Specialist) - From our schools to our playing fields, DREAM is committed to building a team where each individual can bring their full identity and experience to work because representation matters—it enriches our team culture, enhances our ability to innovate, and strengthens our impact in and out of the classroom. DREAM engages staff that represent and appreciate the diversity of our majority Black and Hispanic student body, while working to ensure that our practices are equitable, welcoming, and productive. To learn more - Click here
* Autism Teacher - JHU is looking for an energetic, flexible, and motivated teacher needed to work full-time with a young adult with autism. Teachers work on a multi-disciplinary team with specialists in autism, special education, speech-language pathology, fitness, art, and behavior analysis to address communication, academic, daily living, vocational, and leisure skills in home, educational, and community settings in and around New York City, Connecticut, and via Zoom. To learn more - Click here
* Director, Special Services - Serves under the immediate direction of the Senior Executive Director, Student Services and must possess specialized in-depth knowledge and experience in leadership in the program and fiscal administration of special education programs with primary responsibilities that encompass compliance and program quality assurance, fiscal management, personnel matters, and more. To learn more - Click here
* Special Education Teacher - Plan, prepare and deliver a quality instructional program based upon student Individual Education Plan goals, state standards, district curriculum, and effective instruction to students of diverse backgrounds and learning needs in inclusive settings. We offer medical, dental, vision, retirement, & AD&D/Life. To learn more - Click here
* Exceptional Children's Teachers - Winston Salem/Forsyth County Schools are looking for a variety of experienced and certified EC Teachers at the elementary, middle and high school levels. We offer a variety of benefits including: health, dental, and life insurance. In addition, employees are enrolled in the state retirement plan, accrue paid time off, etc. To learn more - Click here
* Elementary ICT Teacher - Reporting to the Academic Dean, the Elementary ICT Teacher will be responsible for providing tailored support to students with special education needs, primarily through integrated co-teaching. This is an exciting opportunity for a seasoned educator who is passionate about ensuring all students succeed and thrive in school. To learn more - Click here
* [2021-2022] Elementary ICT Teacher - Reporting to the Academic Dean, the Elementary ICT Teacher will be responsible for providing tailored support to students with special education needs, primarily through integrated co-teaching. This is an exciting opportunity for a seasoned educator who is passionate about ensuring all students succeed and thrive in school. To learn more - Click here
* Lower Elementary SPED Teacher - Reporting to the Academic Dean, the Lower Elementary SPED Teacher will be responsible for providing tailored support to students with special education needs, primarily through integrated co-teaching. This is an exciting opportunity for a seasoned educator who is passionate about ensuring all students succeed and thrive in school. To learn more - Click here
* ESE Teacher - The ESE Teacher position is responsible for coaching, motivating and instructing special education high school students within the company model, with attention given to each student's Individual Graduation Plan (IGP) and Individual Educational Plan (IEP) The ESE teacher collaborates with classroom teachers and support staff to insure that the instructional and social-emotional needs of the special education student are met. To learn more - Click here
* New Visions Charter Special Education Teacher - New Visions for Public Schools is the leading non-profit organization dedicated to the improvement of public education in New York City. Today, we support over 1,050 public schools and thousands of teachers, serving 700,000 students, in their most critical work: deciding what and how to teach, helping keep students on track to graduation, and preparing students for success beyond high school. New Visions directly manages a network of 10 charter high schools across the Bronx, Brooklyn, and Queens. To learn more - Click here
* High School Learning Specialist 20-21 and 21-22 - Opportunity Charter School (OCS) teachers are trained in cutting-edge, research-based methodology of evaluating students' academic strengths and challenges. To maximize each child's personal development, an individualized education plan is created that is tailored to his or her unique needs. Students receive differentiated instruction in every curricular area with the goal of expanding their higher cognitive thinking. To learn more - Click here
* Assistant Principal - DC Public Schools - We are looking for highly mo vated and skilled talent to join our team at District of Columbia Public Schools (DCPS). We seek individuals who are passionate about transforming the DC school system and making a signi?cant di?erence in the lives of public school students, parents, principals, teachers, and central o?ce employees. To learn more - Click here
* Special Needs Tutors - is seeking dynamic, state credentialed special needs teachers to tutor on our virtual platform teaching learners all over the world. This is a perfect second job to earn extra money from the safety of your own home. There is no minimum hourly requirement; all you need is a computer, reliable internet, a quiet space and willingness to teach. To learn more - Click here
* Special Education Teacher - $60,000/school year (185 days), summers off with year-round pay and year round appreciation. Special Education Teachers needed in Arizona (Phoenix and surrounding cities). Needs are in the self-contained and resource settings serving students with emotional disabilities (ED), Autism (A), Severe/Profound (S/P), and Intellectual Disabilities (ID). STARS is the largest school contract agency in AZ. You will be an employee and receive full benefits. To learn more - Click here
If you are an Employer looking for excellent special education staff - Click here for more information
---
FOOD FOR THOUGHT
Don't judge each day by the harvest you reap but by the seeds that you plant.
Robert Louis Stevenson