Week in Review - April 23, 2021

---
NASET
WEEK IN REVIEW
National Association of Special Education Teachers
April 16, 2021 Vol 17 Issue #16
---


Dear NASET Members and Guests,
Welcome to NASET's WEEK in REVIEW. Here, we provide you with the latest publications fromNASET to read and or download, as well as some of the most interesting articles that have happened this week in the field of special education. We hope you enjoy this publication. Feel free to send us articles for this publication or let us know your thoughts about the WEEK in REVIEW at news@naset.org. Have a great weekend.

Sincerely,
---
WHATS NEW AT NASET
NASET's Lesser Known Disorders in Special Education Series
Rare Disorders
Roughly 7,000 rare diseases/disorders have been identified as affecting the human race. Because they are rare, it can be a real challenge for a person to be accurately diagnosed. Finding effective treatments, especially medicine, can also be a challenge—and for the same reason. Rareness. This issue of NASET's Lesser Known Disorders in Special Education series will provide a core of resources regarding rare disorders including: Organizations addressing rare disorders; Genetics and genetic disorders; The Human Genome project; Laws you may not have heard of; Orphan drugs; and the undiagnosed condition
---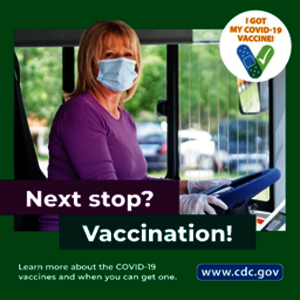 New Test to Study Language Development in Youth with Down Syndrome
Expressive language sampling (ELS) is a useful tool for measuring communication development in youth with Down syndrome, a new multi-site study has found. The study, co-led by Angela Thurman and Leonard Abbeduto from the UC Davis MIND Institute and the Department of Psychiatry and Behavioral Sciences, focused on language as an outcome measure to detect meaningful changes in communication skills of individuals with Down syndrome. It successfully tested and validated ELS as a reliable set of procedures for collecting, measuring and analyzing the spoken language of participants interacting in a naturalistic setting. Read More
https://www.sciencedaily.com/releases/2021/04/210408112341.htm
Virtual Reality for Students of All Income Levels, No Matter Where They're Learning
With students stuck at home during the pandemic, disengagement from school has turned from concern to danger. But with the challenge of distance learning comes an opportunity for virtual reality to create accessibility and understanding for kids of all demographics, even in the most disadvantaged districts. Travis Feldler saw firsthand how early in their educational careers students could fall into "academic arrest," while he was working for New York state's economic development office. Determined to break that vicious cycle of disinterest, he took his experience in education technology and teamed up with 10 students at Harlem's Thurgood Marshall Academy to come up with a tool for engaging fifth-graders in science and math through virtual reality. Read More
https://www.the74million.org/article/begun-in-nyc-public-schools-techrow-makes-virtual-reality-work-for-students-of-all-income-levels-no-matter-where-theyre-learning/
FDA Approves First New ADHD Drug in Over a Decade for Children
U.S. regulators have approved the first new drug in over a decade for children with ADHD, which causes inattention, hyperactivity and impulsivity. The Food and Drug Administration late Friday OK'd Qelbree (KELL'-bree) for treating attention deficit hyperactivity disorder in children ages 6 to 17. It comes as a capsule that's taken daily. Unlike nearly all other ADHD medicines, Qelbree is not a stimulant or a controlled substance, making it harder to abuse than older drugs. That's been a problem with earlier ADHD treatments like Ritalin, nearly all of which contain the stimulants amphetamine or methylphenidate.
Qelbree, developed by Supernus Pharmaceuticals of Rockville, Maryland, carries a warning of potential for suicidal thoughts and behavior, which occurred in fewer than 1% of volunteers in studies of the drug. Read More
https://www.knoe.com/2021/04/06/fda-approves-first-new-adhd-drug-in-over-a-decade-for-children/
Most Students With Disabilities Still Attend Remotely. Teachers Say They're Falling Behind
Most students with disabilities are still learning remotely during the pandemic, and new research suggests that may not be an ideal learning environment for them—even when they receive the same supports that would traditionally help them in an in-person classroom. While teachers of students with disabilities in remote classes were as likely or even more likely than colleagues teaching in-person or hybrid classes to report that they were providing students with weekly small-group and one-on-one instruction, they were far more likely to say their students weren't completingassignments , according to a new nationally representative survey conducted in the fall by the research firm RAND Corp. The survey included nearly 1,600 general and specialized teachers who work with students who have special education plans under IDEA or Section 504 of the Rehabilitation Act of 1973. Two-thirds of the teachers felt that they were less able to meet the requirements of students' individualized education plans and provide the support that their students needed when they were teaching remotely. Read More
https://www.edweek.org/teaching-learning/most-students-with-disabilities-still-attend-remotely-teachers-say-theyre-falling-behind/2021/04
Building a Successful Life with Autism
Grelynn Bradley's life changed forever 16 years ago when her son Evan was born and later diagnosed with autism. Her immediate reaction was how to make sure he would have the best life possible, and she's been working on that ever since. "It kind of hits everybody differently, but for me personally, it was just, 'OK, what do I need to do?'," Bradley recalls. "And so it was at that point, it was like doing all the things that we needed to do with making sure that he was in the right class and that we were getting him the services that he needed." Autism is a lifelong disability that focuses around an issue with how the brain processes information. Bradley says people with autism typically struggle with social interaction and communication, but it's unique for each person that has it. According to the Centers for Disease Control and Prevention, 1 in every 54 children has autism but there is no known cause. Read More
https://spectrumlocalnews.com/nc/charlotte/news/2021/04/08/building-a-successful-life-with-autism
FDA-Approved Prescription Video Game Seen to Treat COVID-19 Survivors with Cognitive Impairment
A US Food and Drug Administration (FDA)-approved prescription video games to enhance cognitive function among children with attention deficit-hyperactivity disorder is now being considered as a treatment for adults with COVID "brain fog." Such condition is seen in people who have recovered from COVID 19 and have since exhibited lingering cognitive symptoms, such as difficulties in paying attention and memory loss. The game, titled EndeavorRx, is now under rigorous testing to determine if the game is effective in enhancing cognitive symptoms in survivors of COVID-19. Game developer Akii Interactive looks forward to having the game authorized as a treatment for several cognitive conditions, such as mild cognitive impairment and dementia.
https://www.sciencetimes.com/articles/30556/20210408/covid-19-video-games-cognitive-disorder.htm
---
Autism Gene Study Finds Widespread Impact to Brain's Growth Signaling Network
Damage to the autism-associated gene Dyrk1a, sets off a cascade of problems in developing mouse brains, resulting in abnormal growth-factor signaling, undergrowth of neurons, smaller-than-average brain size, and, eventually, autism-like behaviors, a new study from Scripps Research, Florida, finds. The study from neuroscientist Damon Page, PhD, describes a new mechanism underlying the brain undergrowth seen in individuals with Dyrk1a mutations. Page's team used those insights to target the affected pathway with an existing medicine, a growth hormone. It restored normal brain growth in the Dyrk1a mutant mice, Page says. "As of now, there's simply no targeted treatments available for individuals with autism spectrum disorders caused by DYRK1A mutations," Page says. "This represents a first step in evaluating a potential treatment that could be used in the clinic." Read More
https://www.sciencedaily.com/releases/2021/04/210408152130.htm
Do School-Based Interventions Help Improve Reading and Math in At-Risk Children?
School-based interventions that target students with, or at risk of, academic difficulties in kindergarten to grade 6 have positive effects on reading and mathematics, according to an article published in Campbell Systematic Reviews. The review analyzed evidence from 205 studies, 186 of which were randomized controlled trials, to examine the effects of targeted school-based interventions on students' performance on standardized tests in reading and math. Peer-assisted instruction and small-group instruction by adults were among the most effective interventions. The authors noted that these have substantial potential to boost skills in students experiencing academic difficulties. Read More
https://www.sciencedaily.com/releases/2021/04/210407083628.htm
More Parents and Kids Struggling with Signs of ADHD Amid Pandemic
The forced change in routine because of the pandemic has made remote learning difficult for children and especially those who thrive with a routine at school. With so many families working and learning together at home, ABC15 has learned calls to the helpline for Children and Adults with Attention-Deficit Hyperactivity Disorder (CHADD) are up by 62%. Our ABC15 Health Insider Dr. Sanford Silverman is a psychologist here in the Valley who specializes in Attention Deficit Disorder (ADD) and Attention Deficit Hyperactivity Disorder (ADHD). "It's harder. I mean, at home, it's really hitting kids with Attention-Deficit Hyperactivity Disorder in the gut, because the structure isn't there. And they don't have the ability to socialize and bounce off other kids. And so the parent has to step in, and it's just the hardest situation because they have to structure their own time and behavior," Dr. Silverman says. Read More
https://www.abc15.com/news/health/more-parents-and-kids-struggling-with-signs-of-add-adhd-amid-pandemic
Age 6 May Represent Key Turning Point in Autism
Autism trait severity decreases from age 3 to 6 in most autistic children, but that progress then stalls for nearly three-quarters of them, according to a new long-term study. The findings suggest that age 6 — when elementary school usually begins — is a key turning point for autistic children, when families, clinics, schools and communities can provide extra support. "We can think about making sure these turning points turn out positively instead of negatively for kids," says lead investigator Stelios Georgiades, associate professor of psychiatry and behavioral neurosciences at McMaster University in Hamilton, Canada. Read More
https://www.spectrumnews.org/news/age-6-may-represent-key-turning-point-in-autism/
How Has Special Education Had To Change, A Year Into The Pandemic?
Today felt like the first day of school, even though Hinckley-Big Rock is eight months into the school year. That's according to Jessica Sonntag, the director of student services there.
It's the first day they've had all of their students in school all day. But, there are 20 students who have been in-person all day since last August: those who receive special ed accommodations for 70% or more of their school day. Learning during the pandemic has been a unique challenge to every student. But remote learning can be close to impossible for some students with special needs. Many schools chose to bring special ed students back long before the rest of the school population. "To cut their day in half, or to put them learning remotely, when you are challenged with attention and regulation disorders or comprehension," said Sonntag, "that makes learning exponentially more challenging." Read More
https://www.northernpublicradio.org/post/how-has-special-education-had-change-year-pandemic
---

---
TRIVIA QUESTION OF THE WEEK
Congratulations to: Kristi McGeehan, Tracy Anderson, Cindi Maurice, Danelle Fugate, Rosemary Duffy, Laurie D'Amico, Olumide Akerele, Betsy Mandel, Rae Pritchett, Patsy Ray, and Diane Campbell-Mitchell, who all knew the answer to last week's trivia question:
Founded in 1864, this Washington D.C. university was originally a grammar school for children who were both deaf and blind. It was the first school for the advanced education of the deaf and hard of hearing in the world and remains the only higher education institution in which all programs and services are specifically designed to accommodate deaf and hard of hearing students. What is the university?
Answer: Gallaudet University
This Week's Trivia Question: According to a new University at Buffalo study, this behavior at boarding schools has a negative impact on students' emotional health, but for male students, having a school staff member to rely on for support may mute the harmful effects of it, yet interestingly, support networks did not have the same effect for female students. What is the behavior?
**Hint-See 4/9/21 NASET Week in Review for the study
If you know the answer to this week's trivia questions, email it to us at contactus@naset.org by April 19, 2021. If you are correct, you will be acknowledged in next week's NASET's Week in Review
---

---
Report: Intervene Early, Effectively to Prevent Violent School Attacks
Targeted school violence is largely preventable when schools, parents, peers and community members spot early warning signs and intervene, according to a U.S. Secret Service analysis of plots against schools.The analysis included a review of 67 instances from 2006-2018 when a current or former student plotted to attack their school but was halted. In all of those cases, the planned attacks were averted because someone concerned by the plotter's behaviors reported the potential threat. Successfully sidestepped attacks involved the timely reporting of troubling behavior, the analysis found. Schools should use multidisciplinary threat assessment programs that prioritize robust interventions and supports for students experiencing distress — not approaches that exclusively center on discipline or introduce students into the criminal justice system, the analysis recommends. Read More
https://www.k12dive.com/news/intervene-early-and-effectively-to-prevent-violent-school-attacks/597829/
Adolescents Born Preterm Have Similar Self-Esteem/Well-Being Levels to Those Born Full-Term
New research led by the universities of Kent and Warwick has found that, contrary to previous beliefs, adolescents born preterm have the same levels of self-esteem and overall wellbeing as those born full-term. Preterm birth, defined as birth before 37 weeks of gestation, has been previously found to be associated with an increased risk for lower academic achievement, higher mental health problems and increased difficulties in social relationships compared to those born full-term. This new study, co-led by Dr Ayten Bilgin (Kent) alongside colleagues from Warwick, demonstrates that in contrast, preterm birth does not affect the development of subjective wellbeing and self-esteem, which are personal evaluations and thus different from school grades or psychiatric diagnoses. Read More
https://www.sciencedaily.com/releases/2021/04/210406120724.htm
Study Finds Psychiatric Disorders Persist 15 Years After Youth are Detained
A new study shows that youth arrested as juveniles with psychiatric disorders that remain untreated, struggle with mental health and successful outcomes well beyond adolescence.
Research from Northwestern Medicine shows nearly two-thirds of males and more than one-third of females with one or more existing psychiatric disorders when they entered detention, still had a disorder 15 years later. The findings are significant because mental health struggles add to the existing racial, ethnic and economic disparities as well as academic challenges from missed school, making a successful transition to adulthood harder to attain. Read More
https://www.sciencedaily.com/releases/2021/04/210405113652.htm
13 Effective Study Strategies to Help Students Learn
Between kindergarten and twelfth grade, students are expected to learn how to study, schedule their time and complete sizable assignments without procrastinating. Yet these skills often aren't taught explicitly. With the increased self-sufficiency necessitated by virtual education, educators and parents can help students learn and manage their goals more effectively by directly teaching study skills. Daniel Willingham, a psychologist at the University of Virginia, studies the application of cognitive psychology in education. He recently spoke at a Learning and Brain conference about the science behind study techniques. "Kids are more on their own now than they typically are," Willingham told MindShift. Students need to independently log in to class on time and maintain focus in their home environments. By explicitly teaching how to avoid distraction, combat procrastination and study effectively, educators entrust students with the necessary skills for educational challenges faced both virtually and in person. Read More
https://www.kqed.org/mindshift/57644/13-effective-study-strategies-to-help-students-learn
Meals and Mindfulness: How Michigan Schools are Connecting Nutrition and Behavioral Health
In northwest Michigan, educators, mental health professionals, and food service directors are teaming up to support the children they serve by connecting the dots between good nutrition and good mental health. Paula Martin is the community nutrition policy specialist at the Traverse City-based nonprofit Groundwork Center, which provides educational activities including nutrition-based programming for an array of partners including the Traverse Bay Area Intermediate School District (TBAISD). She cites studies that have proven that with the simple introduction of school breakfast programs, students improve academic performance, stay more focused during instruction, and have fewer behavior problems, better attendance, less tardiness, fewer trips to school nurses, and increased graduation rates. Read More
https://www.secondwavemedia.com/features/nutritionbehavioralhealth04012021.aspx
---

---
JOB POSTINGS
* [2021-2022] Special Education Teacher (Learning Specialist) - From our schools to our playing fields, DREAM is committed to building a team where each individual can bring their full identity and experience to work because representation matters—it enriches our team culture, enhances our ability to innovate, and strengthens our impact in and out of the classroom. DREAM engages staff that represent and appreciate the diversity of our majority Black and Hispanic student body, while working to ensure that our practices are equitable, welcoming, and productive. To learn more - Click here
* Autism Teacher - JHU is looking for an energetic, flexible, and motivated teacher needed to work full-time with a young adult with autism. Teachers work on a multi-disciplinary team with specialists in autism, special education, speech-language pathology, fitness, art, and behavior analysis to address communication, academic, daily living, vocational, and leisure skills in home, educational, and community settings in and around New York City, Connecticut, and via Zoom. To learn more - Click here
* Director, Special Services - Serves under the immediate direction of the Senior Executive Director, Student Services and must possess specialized in-depth knowledge and experience in leadership in the program and fiscal administration of special education programs with primary responsibilities that encompass compliance and program quality assurance, fiscal management, personnel matters, and more. To learn more - Click here
* Special Education Teacher - Plan, prepare and deliver a quality instructional program based upon student Individual Education Plan goals, state standards, district curriculum, and effective instruction to students of diverse backgrounds and learning needs in inclusive settings. We offer medical, dental, vision, retirement, & AD&D/Life. To learn more - Click here
* Exceptional Children's Teachers - Winston Salem/Forsyth County Schools are looking for a variety of experienced and certified EC Teachers at the elementary, middle and high school levels. We offer a variety of benefits including: health, dental, and life insurance. In addition, employees are enrolled in the state retirement plan, accrue paid time off, etc. To learn more - Click here
* Elementary ICT Teacher - Reporting to the Academic Dean, the Elementary ICT Teacher will be responsible for providing tailored support to students with special education needs, primarily through integrated co-teaching. This is an exciting opportunity for a seasoned educator who is passionate about ensuring all students succeed and thrive in school. To learn more - Click here
* [2021-2022] Elementary ICT Teacher - Reporting to the Academic Dean, the Elementary ICT Teacher will be responsible for providing tailored support to students with special education needs, primarily through integrated co-teaching. This is an exciting opportunity for a seasoned educator who is passionate about ensuring all students succeed and thrive in school. To learn more - Click here
* Lower Elementary SPED Teacher - Reporting to the Academic Dean, the Lower Elementary SPED Teacher will be responsible for providing tailored support to students with special education needs, primarily through integrated co-teaching. This is an exciting opportunity for a seasoned educator who is passionate about ensuring all students succeed and thrive in school. To learn more - Click here
* ESE Teacher - The ESE Teacher position is responsible for coaching, motivating and instructing special education high school students within the company model, with attention given to each student's Individual Graduation Plan (IGP) and Individual Educational Plan (IEP) The ESE teacher collaborates with classroom teachers and support staff to insure that the instructional and social-emotional needs of the special education student are met. To learn more - Click here
* New Visions Charter Special Education Teacher - New Visions for Public Schools is the leading non-profit organization dedicated to the improvement of public education in New York City. Today, we support over 1,050 public schools and thousands of teachers, serving 700,000 students, in their most critical work: deciding what and how to teach, helping keep students on track to graduation, and preparing students for success beyond high school. New Visions directly manages a network of 10 charter high schools across the Bronx, Brooklyn, and Queens. To learn more - Click here
* High School Learning Specialist 20-21 and 21-22 - Opportunity Charter School (OCS) teachers are trained in cutting-edge, research-based methodology of evaluating students' academic strengths and challenges. To maximize each child's personal development, an individualized education plan is created that is tailored to his or her unique needs. Students receive differentiated instruction in every curricular area with the goal of expanding their higher cognitive thinking. To learn more - Click here
* Assistant Principal - DC Public Schools - We are looking for highly mo vated and skilled talent to join our team at District of Columbia Public Schools (DCPS). We seek individuals who are passionate about transforming the DC school system and making a signi?cant di?erence in the lives of public school students, parents, principals, teachers, and central o?ce employees. To learn more - Click here
* Special Needs Tutors - is seeking dynamic, state credentialed special needs teachers to tutor on our virtual platform teaching learners all over the world. This is a perfect second job to earn extra money from the safety of your own home. There is no minimum hourly requirement; all you need is a computer, reliable internet, a quiet space and willingness to teach. To learn more - Click here
* Special Education Teacher - $60,000/school year (185 days), summers off with year-round pay and year round appreciation. Special Education Teachers needed in Arizona (Phoenix and surrounding cities). Needs are in the self-contained and resource settings serving students with emotional disabilities (ED), Autism (A), Severe/Profound (S/P), and Intellectual Disabilities (ID). STARS is the largest school contract agency in AZ. You will be an employee and receive full benefits. To learn more - Click here
If you are an Employer looking for excellent special education staff - Click here for more information
---
FOOD FOR THOUGHT
Stay focused on your mission, remain steadfast in your pursuit of excellence, and always do the right thing.
Mark Esper