Week in Review - April 2, 2021

---
NASET
WEEK IN REVIEW
National Association of Special Education Teachers
April 2, 2021 Vol 17 Issue #14
---


Dear NASET Members and Guests,
Welcome to NASET's WEEK in REVIEW. Here, we provide you with the latest publications fromNASET to read and or download, as well as some of the most interesting articles that have happened this week in the field of special education. We hope you enjoy this publication. Feel free to send us articles for this publication or let us know your thoughts about the WEEK in REVIEW at news@naset.org. Have a great weekend.

Sincerely,
---
WHATS NEW AT NASET
NASET Special Educator e-Journal April 2021
Table of Contents
---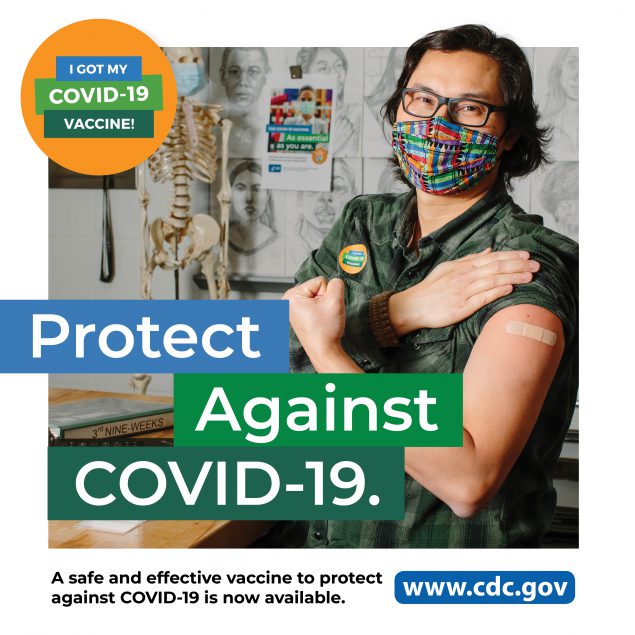 AP-NORC Poll: Learning Setbacks a Top Concern for Parents
Parents across the U.S. are conflicted about reopening schools. Most are at least somewhat worried that a return to the classroom will lead to more coronavirus cases, but there's an even deeper fear that their children are falling behind in school while at home. Sixty-nine percent of parents are at least somewhat concerned that their children will face setbacks in school because of the coronavirus pandemic, including 42% who say they're very or extremely worried about it, according to a new poll from The University of Chicago Harris School of Public Policy and The Associated Press-NORC Center for Public Affairs Research. Nearly as many, 64%, say they are at least somewhat concerned that in-person instruction will lead to more people being infected, but it's only 33% who say they are very or extremely worried about the risk. Read More
https://apnews.com/article/pandemics-health-coronavirus-pandemic-only-on-ap-47d4047afb086c69c7a9687062f3c8f7
Who Counts as a Social Justice Educator?
We need to ensure that our teaching keeps up with our preaching about equity. She was "a must-see," her colleagues told me. "National Board certified." "A real progressive educator." At the start of class, her middle school students quietly settled into a circle, with icons like Gandhi and King peering over their shoulders from larger-than-life posters. She welcomed me warmly to her classroom, expounding on her love for the unit. She launched the lesson with a single question: "What is your definition of universal … human … rights?"—enunciating these last three words with electricity as she scrawled them on the whiteboard. "How would you define this term?" She took her seat as her students immediately jumped into discussion. She observed silently, assiduously tracking student remarks on her clipboard. "Perhaps it has something to do with rules for astronauts when they are in outer space," proposed one student. Read More
http://www.ascd.org/publications/educational-leadership/mar21/vol78/num06/Who-Counts-as-a-Social-Justice-Educator%C2%A2.aspx
Spared Debt Over Missing Students, NYC Principals Plan How to Use Money to Ease COVID Learning Loss
New York City Principal Jodie Cohen received some much-needed good news Monday: Mayor Bill de Blasio and new Schools Chancellor Meisha Ross Porter announced the city would cover the debt owed by schools for children who didn't show up in classrooms this year. For Cohen, who runs James Madison High School in Brooklyn that was $180,000 she wouldn't lose — money she could spend on two-to-one tutoring sessions for students, air conditioning units, and incorporating Department of Education-issued iPads into the curriculum. "It's great news for us," she said. "It means that some of our wish list items might be able to become a reality." Read More
https://www.the74million.org/article/spared-debt-over-missing-students-nyc-principals-plan-how-to-use-money-to-ease-covid-learning-loss/
Special Education Students Push Through Pandemic Changes
A year after COVID-19 changed the way school systems work, there are still some challenges to work through. But there are also some major success points. It takes a special person to sit down and teach students who learn differently. People like Breanna Nelson at Woodrow Wilson High School in Dallas. She found the most creative way to teach her high school students how to count money and interact with others by creating an on-campus coffee shop. But what do you do when special needs students can't come to class? Of all the questions we didn't have answers to at the beginning of the pandemic, this was the toughest for educators and administrators. How do you educate students at home whose brains thrive on schedule and routine? Read More
https://www.nbcdfw.com/news/local/carter-in-the-classroom/special-education-students-push-through-pandemic-changes/2587044/
Academic Success for Kids Learning from Home with ADHD
For kids living with ADHD, or Attention Deficit Hyperactivity Disorder, last year's sudden departure from the classroom came with major concerns for parents. Children with these learning challenges tend to thrive in a structured learning environment, face to face with a teacher. Many who also show impulsive tendencies can be easily distracted and have a low tolerance for frustration. But, over the summer many educators worked to create opportunities for real connection with students through a computer screen. Structured lesson plans became shorter and lots of room was given to allow students to literally wiggle between subjects -- and that could be the reason many students who struggle with ADD saw academic success remotely. Read More
https://www.abc15.com/news/health/academic-success-for-kids-learning-from-home-with-adhd
---
There are No Autism-Specific Genes, Just Brain Genes
It is well established that rare, damaging genetic variants with strong effects contribute to autism. Although individually rare, these variants are collectively common: Clinical genetic testing identifies them in at least 25 percent of people with autism. Studies of these variants have implicated more than 100 genes— and counting — in autism. Identifying these genes is important — not only for clinical care, but also for advancing our understanding of the neural circuits and processes involved in autism or in its core traits. It creates the opportunity to develop therapies targeted to specific molecular diagnoses. And as we learn more about these genes and the consequences of variants that disrupt their function, we have the potential to better understand the mechanisms underlying cases of autism in which a definitive genetic diagnosis cannot yet be made. Read More
https://www.spectrumnews.org/opinion/there-are-no-autism-specific-genes-just-brain-genes/
Puberty and Autism: An Unexplored Transition
Henry's early years in school had been rocky enough. The boy had been diagnosed with autism at age 7. He struggled to control his emotions and process sensory information in his Tennessee classroom. But by the time Henry was 10, his parents had figured out ways to ease these issues with therapy and medication. Then puberty hit. Henry became moody and more sensitive. A perceived slight from a classmate could trigger an emotional outburst. "He couldn't bounce back," says his mother, Elisa. "He was upset for the rest of the day." (We withheld Henry and Elisa's last name to protect their privacy.). Henry's outbursts became harder and harder to manage as the small boy shot up to nearly 6 feet tall. Last year at age 13, as he was adjusting to new medication, his irritability and compulsive behaviors got so bad that Elisa and her husband pulled Henry out of school for two weeks. "He was so sad," Elisa recalls. Read More
https://www.spectrumnews.org/features/deep-dive/puberty-and-autism-an-unexplored-transition/
Kids with Autism: How Dads Can Improve Mom's Mental Health
Parents of children with disabilities face all kinds of challenges, and COVID-19 has only made it more difficult. Many times, moms take on the bulk of child care responsibilities at the expense of their mental health. Now a new study suggests dads can help. Being a mom of a child with a disability is a 24/7 job, and it can take its toll. One study found 50% of moms of children with autism had elevated levels of depression. Now, COVID-19 is adding extra stress. A recent Urban Institute report revealed many of the services and programs to help kids with disabilities have been reduced or completely eliminated. Read More
https://www.wpsdlocal6.com/news/kids-with-autism-how-dads-can-improve-mom-s-mental-health/article_b9ec5596-8b45-11eb-808a-53b6130ac291.html
Special Education Teachers Take Up Challenges in Virtual Learning
Education in 2020 took a hard turn when districts opted into virtual learning. As the plexiglass barriers went up, the masks were put on and learning went behind a screen. Many students simply had to co-exist with the new modality. However, a one-size fits all approach doesn't fit every students' needs, especially those with special needs. Parents and advocacy groups are somewhat divided on the impacts of this year's virtual education. Some special needs students are thriving at home without the distractions or social anxiety associated with the classroom, while others find it nearly impossible to stay focused over Zoom. Beverly Pilkey is the executive director of exceptional children for the Charleston County School District. She knew her department would have an extra challenge meeting the goals of each child's Individualized Education Program or IEP. Read More
https://www.live5news.com/2021/03/22/special-education-teachers-take-up-challenges-virtual-learning/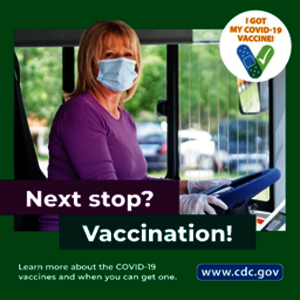 ---
TRIVIA QUESTION OF THE WEEK
Congratulations to: Danelle Fugate, Cindi Maurice, Patsy Ray, Lisa Markland, Jennifer Mabry Ragsdale, Laurie D'Amico, Karen Frantz-Fry, JoAnn Tippett, Olumide Akerele, Latorrya Buie, Jennifer Womble-Ericson, Tracey Christilles, Helma Wardenaar, Laurie Crawford, and Tracy Anderson who all knew the answer to last week's trivia question:
The prevalence of this disorder among Black and Hispanic children in the United States has increased by more than 40% since 2014, according to an analysis published this month by JAMA Network Open. According to the researchers of the study, the increases are likely due, at least in part, to improved access to diagnostic and treatment services for the disorder, which affects communication and behavior, in these populations. What is the disorder?
Answer: AUTISM SPECTRUM DISORDER
THE TRIVIA QUESTION OF THE WEEK WILL RETURN ON APRIL 9, 2021
---

Special Education Programs Helping Students Throughout Pandemic
Last year, many students in the North Platte Public School district transitioned from a conventional classroom environment to remote-learning. This transition was difficult for students across the district; however, special education students faced different challenges. "It was a rollercoaster ride for staff and students both," said Special Education Director Peggy Romshek. The NPPSD staff stepped up to the plate and did everything they could for their students. "They really were problem solvers when we were in remote, and came up with lots of different ideas to really meet students' needs," said Romshek. There are many different types of teachers that assist in the Special Education programs to create specialized lesson plans for each student. "We have special education teachers, whose responsibility is to kind of support the academics. We also have speech pathologists that work with students on learning their speech sounds. Then we have physical therapists, occupational therapists, and school psychologists," said Romshek. Read More
https://www.knopnews2.com/2021/03/22/special-education-programs-helping-students-throughout-pandemic/
Children with Special Needs Still Seek Help After Year Adrift
Many parents report that their special-needs students have gone backward in development during the pandemic-isolating past year. One year after schools shuttered, the fears of many parents of California's special-needs students have been realized. Many of those students — whose disabilities can range from autism to deafness, and most of whom have gone more than a year without in-person services such as speech therapy — appear to have regressed physically and academically. "No one is publicly saying, 'Hey guys, all hands on deck, we need to rally around these kids, we can't let them fail,'" said Lisa Mosko, director of advocacy for special education and education for Speak Up, a Los Angeles-based parent advocacy group. "No one is publicly sticking their neck out for these kids." Read More
https://calmatters.org/education/k-12-education/2021/03/california-special-needs-children-pandemic-regress-one-year-later/
States Target Learning Loss with Summer School and Extended Days, but Some Parents Want Option to Hold Kids Back
Even before President Joe Biden signed the latest federal relief bill — which requires a portion of funds to be spent on learning loss — state lawmakers were already moving on their own proposals to help students make up for missed instruction due to school closures. Legislatures are weighing proposals to establish summer learning initiatives, expand afterschool programs and extend the school year. But for those who need more to get back on track, some states are examining a more controversial option: holding students back. New Mexico legislation would allow elementary schools to add an hour to the school day — an idea viewed as more palatable to teachers unions than requiring summer school. Connecticut lawmakers have introduced a bill that would award grants to districts, cities and nonprofits to provide educational and enrichment programs that promote literacy. Read More
https://www.the74million.org/article/states-target-learning-loss-with-summer-school-and-extended-days-but-some-parents-want-option-to-hold-kids-back/
Chicago Public Schools to Invest $24 Million in Student Trauma and Mental Health Programs
At North-Grand High School in Chicago's Hermosa neighborhood, a team of school counselors, case managers and a social worker make up the behavioral health team charged with supporting students with low attendance, discipline issues or trouble at home. In a couple of years, every Chicago school could have a team just like it. That's the goal of a new district initiative to train school staff in trauma-informed student support practices. Monday's announcement of a $24 million mental health plan offers a first look at how Chicago plans to spend some of the 1.8 billion dollars in federal stimulus funds coming its way. Officials plan to spend the money across three years to expand the number of behavioral support teams from 200 schools to closer to 500 and enlist more help from community groups through grants. Read More
https://chicago.chalkbeat.org/2021/3/22/22344002/chicago-public-schools-to-invest-24-million-in-student-trauma-and-mental-health-programs
How Sketchnoting Can Help with 'Zoom Fatigue,' Student Agency and Building Relationships
While "Zoom fatigue" is still a relatively new concept, students are experiencing it in a very real way. Signing into classes on video conferencing platforms for long remote learning days, clicking through cluttered Google classrooms and being dispatched to breakout rooms can leave many students burnt-out and exhausted. Bleary-eyed learners may find the relief they need from staring at screens in an illustrative note taking method called sketchnoting. "It's creating a vocabulary of symbols and arrows that you can use to represent ideas," says Bay Area-based artist and educator Todd Berman. He says it's much more than allowing students to doodle in the margins of their notebooks. "You have this whole vocabulary of little drawings that can help you as a shorthand, but also make the notes much more pleasing to look at." Read More
https://www.kqed.org/mindshift/57500/how-sketchnoting-can-help-with-zoom-fatigue-student-agency-and-building-relationships
Students with Limited Verbal Capabilities Can Thrive in Inclusive Classrooms
My first exposure to a student who used augmentative and alternative communication (AAC) was when I taught in a self-contained disability-specific special education classroom. The student, Ringo, had a device like a small laptop that he used to type words and sentences, which were spoken aloud by the device. When Ringo received the device, I didn't get much training other than a few consultations with the speech and language pathologist and a pat on the back for good luck. After 13 years in the classroom, I realize now what I wish I knew then: Students who cannot rely on speech to be understood don't have to be educated in segregated classrooms. for educators who have students who require communication supports, training or preparation doesn't have to be complex. An estimated 1.3 percent of Americans cannot reliably meet their daily communication needs using natural speech. Read More
https://www.edutopia.org/article/students-limited-verbal-capabilities-can-thrive-inclusive-classrooms
---

---
JOB POSTINGS
* Elementary ICT Teacher - Reporting to the Academic Dean, the Elementary ICT Teacher will be responsible for providing tailored support to students with special education needs, primarily through integrated co-teaching. This is an exciting opportunity for a seasoned educator who is passionate about ensuring all students succeed and thrive in school. To learn more - Click here
* [2021-2022] Elementary ICT Teacher - Reporting to the Academic Dean, the Elementary ICT Teacher will be responsible for providing tailored support to students with special education needs, primarily through integrated co-teaching. This is an exciting opportunity for a seasoned educator who is passionate about ensuring all students succeed and thrive in school. To learn more - Click here
* Lower Elementary SPED Teacher - Reporting to the Academic Dean, the Lower Elementary SPED Teacher will be responsible for providing tailored support to students with special education needs, primarily through integrated co-teaching. This is an exciting opportunity for a seasoned educator who is passionate about ensuring all students succeed and thrive in school. To learn more - Click here
* ESE Teacher - The ESE Teacher position is responsible for coaching, motivating and instructing special education high school students within the company model, with attention given to each student's Individual Graduation Plan (IGP) and Individual Educational Plan (IEP) The ESE teacher collaborates with classroom teachers and support staff to insure that the instructional and social-emotional needs of the special education student are met. To learn more - Click here
* New Visions Charter Special Education Teacher - New Visions for Public Schools is the leading non-profit organization dedicated to the improvement of public education in New York City. Today, we support over 1,050 public schools and thousands of teachers, serving 700,000 students, in their most critical work: deciding what and how to teach, helping keep students on track to graduation, and preparing students for success beyond high school. New Visions directly manages a network of 10 charter high schools across the Bronx, Brooklyn, and Queens. To learn more - Click here
* High School Learning Specialist 20-21 and 21-22 - Opportunity Charter School (OCS) teachers are trained in cutting-edge, research-based methodology of evaluating students' academic strengths and challenges. To maximize each child's personal development, an individualized education plan is created that is tailored to his or her unique needs. Students receive differentiated instruction in every curricular area with the goal of expanding their higher cognitive thinking. To learn more - Click here
* Education Specialist - Mental Health and Behavior - Willamette Education Service District is accepting applications for two full-time (40 hours per week). (Bilingual Spanish preferred). Successful candidate will work as a member of the Cross-Functional Equity, Inclusion and Achievement Team in the School Improvement Services Department, and will follow a 205-day calendar. To learn more - Click here
* Assistant Principal - DC Public Schools - We are looking for highly mo vated and skilled talent to join our team at District of Columbia Public Schools (DCPS). We seek individuals who are passionate about transforming the DC school system and making a signi?cant di?erence in the lives of public school students, parents, principals, teachers, and central o?ce employees. To learn more - Click here
* Special Needs Tutors - is seeking dynamic, state credentialed special needs teachers to tutor on our virtual platform teaching learners all over the world. This is a perfect second job to earn extra money from the safety of your own home. There is no minimum hourly requirement; all you need is a computer, reliable internet, a quiet space and willingness to teach. To learn more - Click here
* SEIS Contract Administrator - The Collaborative for Educational Services (CES) is seeking an SEIS Contract Administrator to direct the SEIS contract for the benefit of children and youth residing in facilities operated by the Massachusetts Departments of Mental Health, Public Health, Youth Services, and the County Houses of Correction. CES's mission is to develop and foster educational excellence and opportunity for all learners through collaboration and leadership. To learn more - Click here
* Intermediate School District 917 is seeking an exceptional leader to serve as Superintendent - ISD 917 is one of four intermediate school districts in Minnesota created by the Minnesota Legislature in the late 1960s. The ISD 917 School Board was organized in March 1970, and is comprised of one board member from each of the nine member school districts. Currently, member districts include Bloomington, Burnsville-Eagan-Savage, Farmington Area, Hastings, Inver Grove Heights, Lakeville Area, Randolph, South St. Paul, and West St. Paul-Mendota Heights-Eagan Area. To learn more - Click here
* Special Education Teacher - $60,000/school year (185 days), summers off with year-round pay and year round appreciation. Special Education Teachers needed in Arizona (Phoenix and surrounding cities). Needs are in the self-contained and resource settings serving students with emotional disabilities (ED), Autism (A), Severe/Profound (S/P), and Intellectual Disabilities (ID). STARS is the largest school contract agency in AZ. You will be an employee and receive full benefits. To learn more - Click here
* Special Education Teachers - All areas - We are looking for highly motivated and skilled talent to join our team at District of Columbia Public Schools (DCPS). We seek individuals who are passionate about transforming the DC school system and making a significant difference in the lives of public school students, parents, principals, teachers, and central office employees. To learn more - Click here
If you are an Employer looking for excellent special education staff - Click here for more information
---
FOOD FOR THOUGHT
Gratitude turns what we have into enough, and more. It turns denial into acceptance, chaos into order, confusion into clarity...it makes sense of our past, brings peace for today, and creates a vision for tomorrow.
Melody Beattie