Week in Review - April 15, 2022

NASET
WEEK IN REVIEW
National Association of Special Education Teachers
April 15, 2022 Vol 18 Issue #15
---

---
Dear NASET Members and Guests,
Welcome to NASET's WEEK in REVIEW. Here, we provide you with the latest publications fromNASET to read and or download, as well as some of the most interesting articles that have happened this week in the field of special education. We hope you enjoy this publication. Feel free to send us articles for this publication or let us know your thoughts about the WEEK in REVIEW at news@naset.org. Have a great weekend.

Sincerely,
---
WHATS NEW AT NASET
NASET's Autism Spectrum Disorder Series
Increasing Independent Toileting in Children with Autism Spectrum Disorder and Other Developmental Disabilities: A Systematic Review
Vicky G. Spencer, Ph.D, BCBA-D, LBA
Meghan Ello, M.S., BCBA, LBA
Shenandoah University

This issue of NASET's Autism Spectrum Disorder series comes from the Fall 2021 edition of the Journal of the American Academy of Special Education Professionals (JAASEP). It was written by Vicky G. Spencer, Ph.D. and Meghan Ello, M.S. from Shenandoah University. Being able to independently and correctly complete a toileting routine is an important developmental milestone for all children, but for children with Autism Spectrum Disorder (ASD), it may be an extremely difficult skill to acquire (Keen et al., 2007). The focus of this review was to examine the effectiveness of the current research on three common interventions including video modeling, the modified intensive toilet training method (MITTM), and parent-delivered toilet training for increasing in-toilet voiding in children with ASD. Nine single-subject design studies were identified from 2009 to 2019. The overall results of the toilet training intervention studies have shown the procedures reviewed to be effective in increasing in-toilet voiding. Future research should focus on replicating and expanding these interventions, but also combining these interventions to see if the effects would produce more positive results for children with ASD and toileting issues. -
---
Students Have Different Thinking Speeds: Inclusive Teaching Means Realizing That
Many classroom environments favor a certain kind of thinker, usually the students who are quick to recall a fact when the instructor asks a question. But that's not the only type of mind, and it's not even always the best kind of mind for learning. "Research has shown that shy learners—the ones who sit in the back and they don't really say anything—they can be slower learners, but they're actually the most flexible and they can be the most creative problem solvers," says Barbara Oakley, a professor of engineering at Oakland University who works at translating the latest brain research into practical advice for teachers and learners. She even has a book she co-authored on the topic, called "Uncommonsense teaching: Practical Insights In Brain Science to Help Students Learn." Read More
Supporting Students with Hidden Disabilities
At some point in every new relationship, the question arises: "Why can't you do X?" X is something that most people do without thinking and take for granted; it holds a lifetime of assumptions and experiences impossible to adequately articulate. When people first meet me, they think that I am normally sighted. It's only after a little while that The Question comes up. My disability is visual, congenital, and in that in-between level of severity—not blindness, but enough to prevent me from doing certain everyday actions, like driving, and not immediately apparent. There were times during the pandemic when all of us—even those who previously wouldn't have considered themselves disabled—experienced diminishment from not being able to engage in major life activities. Read More
Education Department Continues Push to Invest in Highly Effective Educators and Address Teacher Shortage
The U.S. Department of Education is continuing to take action to support and invest in the teaching profession and address the teacher shortage many schools and districts across the country face. The Supporting Effective Educator Development (SEED) grant program is now accepting applications for efforts that increase the pipeline of highly effective educators. The SEED program will award $65 million to support the implementation of evidence-based practices that prepare, develop, or enhance the skills of educators. These grants also will enable recipients to develop, expand, and evaluate practices that can serve as models that can be sustained, replicated, and scaled. Read More
Brain Differences Linked To Autism Could Be Spotted Three Months Before Birth
How early would you think a person could be diagnosed with autism? At the moment, the very earliest someone is likely to get a diagnosis is around 18 months old. Before that, babies are all kind of the same when it comes to communication and social interaction (which is to say, they all suck at it), making it difficult to judge which ones are better or worse at things like interpreting verbal and non-verbal language. And since there's no physical test that can show us the presence of autism any earlier than that, there's – wait, what? A brain scan might be able to show us the presence of autism before birth? Read More
Autism and Bipolar: What is the Connection?
Autistic adults, diagnosed later in life, often talk about their struggle to get diagnosed. Far too many share details of being misdiagnosed, and suffering severe side effects of medication that did little to improve challenging autism symptoms. Because the autism spectrum is so wide, and symptoms manifest differently in each individual, some of these adults were erroneously diagnosed with a mental disorder like bipolar disorder or schizophrenia before eventually being accurately diagnosed with autism spectrum disorder (ASD). Many autistic individuals have a comorbid condition like anxiety, attention deficit hyperactivity disorder (ADHD), or less frequently bipolar disorder, which means diagnosis becomes even more complicated—especially when symptoms of one disorder mask those of the other. Read More
---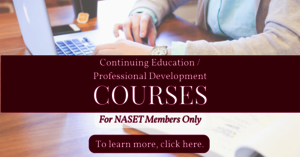 ---
Supporting a Neurodiverse Workforce
Many organizations have expanded their diversity, equity and inclusion (DE&I) efforts in response to nationwide protests against social injustice in recent years, as well as the growing recognition that companies need to take a leadership role in promoting a more inclusive society. Yet there is a new frontier in diversity that is just starting to get the attention it deserves: neurodiversity. Neurodiversity is the recognition that people experience and interact with the world around them in many different ways. It rejects the notion that there is one "right" way of thinking, learning, or communicating. Or that differences in the way people operate or behave should be viewed as deficits. Read More
Students with Disabilities Develop Technology Skills to Expand Career Options
At San Andreas High School in San Bernardino, Calif., students use advanced sensors and software to manage and monitor a state-of-the-art hydroponic growing facility and greenhouse. They document their processes using smartphones, tablets and video editing software. They package, market and track their products using QR codes and use web development tools to sell the greens to local restaurants. When observers come into the facility, it's the students who teach them how everything works. The students in San Bernardino City Unified School District's Growing Hope program have moderate to severe disabilities that require special accommodations. Barbara Pastuschek, who leads the school's business and technology career pathway program that the program falls under, says they are learning career skills that they'll take with them when they move beyond the classroom. Read More
New York Plans to Make it Easier for Blind People to Vote
Voting in New York will become easier for blind and disabled residents following the settlement of a lawsuit against the New York State Board of Elections this week. Under the new terms, the state board has until June 1 to create an electronic voting method that will allow voters with disabilities that make reading or writing text difficult, such as blindness or paralysis, to print out ballots online and mail them back. "Through this agreement, the New York State Board of Elections has made it easier for people with print disabilities to vote with greater privacy and independence," said Timothy A. Clune, executive director of Disability Rights New York, in a statement. Read More
Shortage of Workers Who Help People with Disabilities has Become a Crisis
Advocates say too little has been done to address the serious shortage of workers who help people with disabilities living at home in Texas. These workers, known as community attendants, help individuals with disabilities do basic things like get out of bed, make meals and clean. They are key to helping people with disabilities thrive at home and stay out of institutions. But finding these workers is increasingly difficult, especially for the large share of people with disabilities on Medicaid. Cathy Robles Cranston, an advocate with the disability rights group ADAPT Texas, has been working to get state lawmakers and health officials to raise the pay for community attendants like her — many of whom are paid through Medicaid. Read More
5 Ways IT Staff Can Support Students with Disabilities During Hybrid Learning
As higher education institutions return to in-person classes and further adopt hybrid learning models, one group of learners is at risk of being left behind: students with disabilities. During the height of the pandemic and remote learning, accessibility features received a significant boost in use and awareness, but continuing to support students with disabilities on the road ahead falls to both faculty and IT teams. Here are five ways IT staff can continue to support these students during hybrid learning. Read Mor
---

---
TRIVIA QUESTION OF THE WEEK
Congratulations to: Diane Campbell-Mitchell, Cindi Maurice, Lauro Esquilona, Karen Frantz-Fry, Katrina Snider, Prahbhjot Malhi, Stephany Cuellar, Zenaida Lemus, and Laura Larimore who all knew the answer to last week's trivia question:
According to recent research in the field, children and adolescents with disabilities are more than twice as likely to experience this than their peers without disabilities, with global estimates suggesting one in three are survivors of it. The global study of more than 16 million young people reveals that young people with mental illness or learning disabilities are particularly vulnerable to it, which can have a serious and long-lasting impact on their mental health and well-being. Children from lower income settings are also especially likely to experience it, although the authors of the study note that there is a scarcity of data from low-income and middle-income countries, especially in Southeast and Central Asia and Eastern Europe. What is it?
Answer: VIOLENCE
This Week's Trivia Question: This long-running TV show recently unveiled a new character that uses a wheelchair as "part of its work to support children and families affected by crisis and displacement". The character, named Ameera, will premier on "Ahlan Simsim", the version of this TV show that airs in the Middle East and North Africa. What is the name of the TV show here in the United States?
If you know the answer to this week's trivia questions, email it to us at contactus@naset.org by April 19, 2022. If you are correct, you will be acknowledged in next week's NASET's Week in Review
---
Newborn Cells in the Epileptic Brain Provide a Potential Target for Treatment
Scientists presents evidence that adults can generate new brain cells, and that this process is dramatically altered in patients with long-term epilepsy. The study details the presence of newborn neurons and an immature version of a related cell type, known as astroglia, in patients with epilepsy, furnishing new evidence of neurogenesis in adults and new insights into how immature astroglia might contribute to epilepsy. The study also opens an unexplored avenue toward the development of new anti-seizure medications for millions of people. Read More
Senate Inquiry Warns About Harms of Digital School Surveillance Tools, Calls on FCC to Clarify Student Monitoring Rules
Democratic Sens. Elizabeth Warren and Ed Markey are calling on the Federal Communications Commission to clarify how schools should monitor students' online activities, arguing in a new report that educators' widespread use of digital surveillance tools could trample students' civil rights. They also want the U.S. Education Department to start collecting data on the tools that could highlight whether they have disproportionate — and potentially harmful — effects on certain student groups. In October, the senators asked four education technology companies that keep tabs on the online activity of millions of students across the country — often 24 hours a day, seven days a week — to provide information on how they use artificial intelligence to glean their information. Read More
Genedrive Develops New Genetic Test to Prevent Deafness in Babies
A University of Manchester-based start-up in the UK, Genedrive, has developed a new genetic test, the Genedrive System, to prevent babies from going deaf. The bedside machine takes 25 minutes and helps find whether a baby admitted to intensive care with a critical illness has a gene that can result in permanent hearing loss if the common emergency antibiotic known as Gentamicin is used for treatment. Gentamicin is an antibiotic that is given within 60 minutes to patients admitted to intensive care. It is used for the treatment of approximately 100,000 babies each year. Read More
---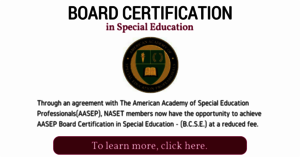 ---
Lehigh University Special Education Law Symposium
Lehigh University's virtual Special Education Law Symposium returns from June 19-24. Sessions recorded for later viewing. Twenty-eight experienced special education attorneys from across the country will present eight new "hot topics" from the very latest case law: dyslexia legal update, stay put permutations, liability for abuse of students with disabilities, navigating compensatory services and compensatory education, settlement strategies, and more with a focus upon COVID-19 implications. Legally Basic and Legally Experienced tracks. The Section 504 Coordinators Institute is an overlapping, but separable two-day (June 23-24) component intended for school district Section 504 coordinators and others interested in this increasingly important anti-discrimination statute. Dr. Perry Zirkel (PA) and Jose Martin (TX) will respectively offer (a) an in-depth comparison of Section 504 and the IDEA and (b) legal nuances for IDEA-eligible students who also present unique Section 504 factors. Kathleen Sullivan (CO) and Judith Nedell (CT) offer a full day of practical solutions to basic and thorny 504 challenges. Week-long and per day symposium options available. Balance of school and parent viewpoints. For more information, see go.lehigh.edu/spedlaw, or call (610) 758-5557. Read More
Diagnosing Sports-Related Concussions May Be Harder than Thought
The tool being used to diagnose concussions might be overestimating the condition and wrongly identifying symptoms like fatigue and neck pain caused from intense exercise and not a brain injury, according to researchers. This new research raises new questions about the Sport Concussion Assessment Tool (SCAT), a questionnaire widely used along with other methods to diagnose concussions sustained during sports. Read More
How Left Brain Asymmetry is Related to Reading Ability
Researchers led by Mark Eckert at the Medical University of South Carolina, United States, report that two seemingly opposing theories of language processing are both correct. Publishing in the open-access journal PLOS Biology on April 5, the study shows that greater left-brain asymmetry can predict both better performance and average performance on a foundational measure of reading ability, depending on whether analysis is conducted over the whole brain or in specific regions. Being able to fluently convert written symbols into speech sounds is a basic aspect of reading that varies from person to person and is difficult for individuals with conditions like dyslexia. While structural asymmetries between the right and left sides of the brain seem to be related to this ability, exactly how remains a mystery. Using structural MRI from over 700 children and adults, along with a reading test of pseudo-words and a mathematical method called persistent homology, the new study tested two opposing theories of how brain asymmetries should affect phonological processing. Read More
---

---
JOB POSTINGS
* Special Education Teacher - The Moffat County School District truly believes that students, staff, families and community all play a vital role in the success and growth of our students and school district as a whole. As our district works on getting back to a new normal the following statement has never been more true than it is today. Moffat County School District strives to find qualified, skilled and motivated individuals to join our great team that is committed to educate and inspire students to thrive in an environment of change. To learn more- Click here
* Special Education Teacher - The Halton School, an independent school for students with Asperger's, is looking for a Special Education teacher. The teacher will provide special education instruction to students in a small multi-grade class. The teacher will utilize a variety of teaching methods to meet students' educational needs and adapt and develop instructional materials accordingly. To learn more- Click here
* Special Education Teacher (Multiple Positions) - Located in the Salish Sea off the northwest coast of Washington State, San Juan Island is the largest of the many islands in the world-famous archipelago of the same name. Approximately seven thousand permanent residents share this fifty-five square mile natural paradise. Connected to the mainland by ferry, float plane and small airlines, island living combines a cohesive small-town community with comprehensive services and commercial diversity unusual in a rural setting. The community has a comprehensive library, a state-of-the-art theater that features diverse performing arts, many wonderful restaurants, an historic museum, two national parks, miles of public shoreline, and a vibrant agricultural community. To learn more- Click here
* Director of Student Services - Emphasis is on program development and support to schools in delivering services. Manage state and federal reports, supervise, and evaluate staff, problem solve and troubleshoot issues that arise, collaborate with district leadership and all departments, and remain current on all relevant student services practices. Responsible for leading and providing knowledge, guidance, and support of building level administrators and Student Services staff for students with special learning and behavioral challenges in professional development, programming, and service delivery to increase student achievement. To learn more- Click here
* Special Education Instructional Coordinator - Pennsylvania Virtual Charter School (PA Virtual), an online school providing over 20 years of home-based, public education to K-12 students across Pennsylvania, has a vacancy for a Special Education Instructional Coordinator. All Pennsylvania Counties are welcome to apply!! To learn more - Click here
* New Visions Special Education Teacher for SY 2022-23 - Our teachers are dynamic and innovative pedagogues who are committed to urban students and the issues they face every day. Every New Visions teacher can expect to receive enhanced instructional support, a range of professional development opportunities, the data tools they need to succeed and the opportunity to be part of a passionate team of colleagues. To learn more - Click here
* Director of Special Programs - Directs special programs of the District to ensure students with additional need are able to master the core curriculum. Ensures program integration with the core curriculum and schools. Ensures programs are implemented, monitored, and evaluated for effectiveness. Ensures compliance with State and Federal program regulations. Supervises Special Program Records Clerk. Reports to the Assistant Superintendent. To learn more- Click here
* Special Education Teacher - The SEED School of Los Angeles County is seeking a Founding Special Education Teacher. In this role, the teacher will provide special education students with learning activities and experiences designed to help them fulfill their potential for intellectual, emotional, physical, and social growth. The special education teacher will also develop or modify curricula and prepare lessons and other instructional materials to student ability levels. To learn more- Click here
* Upper School Special Education (Directed Studies) Language Arts Teacher - The Upper School Special Education (Directed Studies) Language Arts Teacher is given the duty of instructing students on such a level as to allow them to obtain proficiency in their subject levels at a grade-appropriate level. To learn more- Click here
* [2022-2023] Middle School Learning Specialist - Reporting to the Academic Dean, the Learning Specialist will be responsible for providing tailored support to students with special education needs, through integrated co-teaching, in small group settings, or a combination of both. This is an exciting opportunity for a seasoned educator who is passionate about ensuring all students succeed and thrive in school. To learn more- Click here
* [2022-2023] 7th Grade Learning Specialist - Reporting to the Academic Dean, the Learning Specialist will be responsible for providing tailored support to students with special education needs, through integrated co-teaching, in small group settings, or a combination of both. This is an exciting opportunity for a seasoned educator who is passionate about ensuring all students succeed and thrive in school. To learn more- Click here
* Assistant Professor of Special Education - Marian University is accepting applications for a tenure-track faculty position in the area of Special Education to begin fall 2022. Successful candidates will have a strong commitment to undergraduate education, student engagement and research, as well as service to the college and community. To learn more- Click here
* Autism Resource Specialist - DESE Project Access - The Autism Resource Specialist is responsible for assisting professional education staff and other related service providers in observing children demonstrating Autism Spectrum Disorder behaviors and identifying, developing, and/or referring curricula, materials, and equipment appropriate for students with Autism Spectrum Disorder. The Autism Resource Specialist assists in identifying and implementing appropriate behavior management and communication systems and occasionally will demonstrate evaluation and teaching procedures on-site in the classroom. To learn more- Click here
* Special Education Teacher - Salem Academy Charter School values a school culture that celebrates learning, and we believe that the adult culture in the school is the foundation of the school's success. The culture is based on mutual respect, integrity, professionalism, a commitment to excellence, a collaborative spirit, and a sense of human kindness particularly as it relates to age-appropriate adolescent development. To learn more- Click here
* Special Education Teacher (2022-23 school year) Methow - The Special Education Teacher provides services to special education students with a range of moderate to severe disabilities ages three to 21 years of age. The Special Education Teacher leads the IEP team to develop data driven student learning and behavioral goals. To learn more- Click here
* Quest Academy Day Treatment Special Education Teacher (2022-23 School Year) - The Special Education Teacher designs a positive learning environment and delivers instruction to students whose educational needs are primarily the result of significant social, emotional and behavioral challenges. The teacher is responsible for assessment of each student's individual academic and behavioral needs, individualization of the general education curriculum (K-12), development of IEPs as appropriate and coordination with agency and/or consulting behavioral staff to support achievement of school and treatment goals. To learn more- Click here
* Education Specialist - Social Emotional Learning (#8789) - Willamette Education Service District is accepting applications for a full-time (40 hours per week) Education Specialist - Social Emotional Learning position; bilingual Spanish preferred. Successful candidate will work as a member of the Cross-Functional Equity, Inclusion and Achievement Team in the School Improvement Services Department, and will follow a 205- day calendar. This position will be based at the Willamette ESD Marion Center in Salem, OR and will begin August 8, 2022. To learn more- Click here
* Education Specialist - Mental Health & Behavior (#8788) - Willamette Education Service District is accepting applications for a full-time (40 hours per week) Education Specialist - Mental Health and Behavior position; bilingual Spanish preferred. Successful candidate will work as a member of the Cross- Functional Equity, Inclusion and Achievement Team in the School Improvement Services Department, and will follow a 205-day calendar. This position will be based at the Willamette ESD Marion Center in Salem, OR and will begin as soon as possible upon conclusion of the selection process. To learn more- Click here
* Special Education Teacher - School Based - We are recruiting a Special Education Teacher for a local school district. This is a full-time, contract position. The district is currently conducting interviews and hiring immediately. To learn more- Click here
* Senior Researcher, Mathematics Disabilities - AIR is looking to hire a Senior Researcher to work with leading AIR scholars in the area of mathematics disabilities, joining our Learning Supports Program Area within AIR's Human Services Division. Candidates hired for the new position might initially start working remotely but will ultimately have the option to work from one of our offices located in Crystal City, VA; Rockville, MD; Austin, TX; Chicago, IL; Chapel Hill, NC; or Sacramento, CA. To learn more - Click here
* Special Education Teacher - The job of CLASSROOM TEACHER is done for the purpose/s of providing support to the instructional process by serving as a teacher with specific responsibility for supervising students within the classroom and other assigned areas; developing lesson plans and delivering group and individual student instruction within established curriculum guidelines. To learn more- Click here
* Strategist II: ID Teacher - Join Ames Community School District, where your journey matters! ACSD promotes an educational environment that is racially, ethnically, linguistically, and culturally diverse to broaden students' academic experience and to enrich our District. We are focused on creating and supporting diversity, equity, and inclusion within the organizational culture and in our community. To learn more- Click here
* Integrated Services Teacher - Join Ames Community School District, where your journey matters! ACSD promotes an educational environment that is racially, ethnically, linguistically, and culturally diverse to broaden students' academic experience and to enrich our District. We are focused on creating and supporting diversity, equity, and inclusion within the organizational culture and in our community. To learn more- Click here
* Strategist I Teacher - Join Ames Community School District, where your journey matters! ACSD promotes an educational environment that is racially, ethnically, linguistically, and culturally diverse to broaden students' academic experience and to enrich our District. We are focused on creating and supporting diversity, equity, and inclusion within the organizational culture and in our community. To learn more- Click here
* Behavior Interventionist - Join Ames Community School District, where your journey matters! ACSD promotes an educational environment that is racially, ethnically, linguistically, and culturally diverse to broaden students' academic experience and to enrich our District. We are focused on creating and supporting diversity, equity, and inclusion within the organizational culture and in our community. To learn more- Click here
* Special Education Teacher - Do you aspire to help children with diverse challenges build skills for their future? Are you ready to make a real impact in their lives? As a Special Education Teacher at Bancroft, you will draw upon a wealth of curriculum and clinical resources to design individualized student goals. To learn more- Click here
* Special Education Teacher (All Specializations) - 2022-23 School Year - DCPS serves approximately 49,000 students in the nation's capital through the efforts of approximately 4,200 educators in 117 schools. As part of a comprehensive reform effort to become the preeminent urban school system in America, DCPS intends to have the highest-performing, best paid (Salary Range: $56,313 - $90,905), most satisfied, and most honored educator force in the nation and a distinctive central office staff whose work supports and drives instructional excellence and significant achievement gains for DCPS students. To learn more- Click here
If you are an Employer looking for excellent special education staff - Click here for more information
---
FOOD FOR THOUGHT
The question isn't who is going to let me; it's who is going to stop me. Ayn Rand