Week in Review - May 29, 2020

---
NASET
WEEK IN REVIEW
National Association of Special Education Teachers
May 29, 2020 Vol 16 Issue #22
---

---
Dear NASET Members and Guests,

Welcome to NASET's WEEK in REVIEW. Here, we provide you with the latest publications fromNASET to read and or download, as well as some of the most interesting articles that have happened this week in the field of special education. We hope you enjoy this publication. Feel free to send us articles for this publication or let us know your thoughts about the WEEK in REVIEW at news@naset.org. Have a great weekend.

Sincerely,
---
NEW THIS WEEK ON NASET
NASET's Parent Teacher Conference Handout
Parent Participation in Early Intervention
---
In this issue of NASET's Parent Teacher Conference Handout focuses on ways to work with parents in assisting them with EI processes. As teachers in special education you will deal with parents on an ongoing basis, whether in early intervention, preschool special education or special education 5-21. However, there may be times when a parent has another child other than the one in your class in early intervention. These resources can assist that parent through the EI process. Read More. Read More
---
CDC Releases Detailed Reopening Guidance
The Centers for Disease Control and Prevention (CDC) has quietly released detailed reopening guidance for schools, child care facilities, restaurants and mass transit systems as states have already started reopening businesses over the past few weeks. The recommendations encourages communities to use coronavirus transmission rates to determine whether to reopen, adding that restrictions should remain in some locations for now. The guidance was released without media attention over the weekend after reported delays and internal administration debate about the recommendations. Read More
---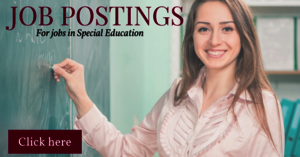 ---
Parents Struggle with Distance Learning for Their Kids with Disabilities
Malika Simmons couldn't believe her eyes when she received the schoolwork for her son to do at home during the coronavirus pandemic. Eli Simmons, 12, who has autism spectrum disorder and severe learning disabilities, usually works with a team of four professionals each day at River Springs Middle School in Orange City, Florida. He's still learning his letters and numbers. The packet of work they received was filled with lessons on how to write a check and how to identify different angles - things that are miles beyond Eli's ability. In those early weeks of remote learning in March and April, Simmons hadn't heard much from her son's teacher and one-on-one paraprofessional, so she scoured Walmart for learning games that she couldn't really afford. She worked on his number recognition and handwriting, in between trying to keep him from literally pulling up the carpet. Most days, she has to bribe him just to sit still. Read More
---
Rare Mutations in Autism Genes Tied to Intellectual Disability
Autistic people who have rare mutations in autism genes tend to have lower intelligence quotients (IQs) than those with common mutations, according to a new study. The results support the idea that a small subset of particularly damaging variants contribute to autism and co-occurring intellectual disability, whereas autism alone stems from a combination of genetic factors, says lead investigator Santhosh Girirajan, associate professor of genomics at Pennsylvania State University. Previous studies have reached the same conclusion by comparing the DNA of autistic people with and without intellectual disability. Girirajan and his team took a different tack, comparing the intellectual abilities of individuals with and without rare mutations in autism genes. Read More
---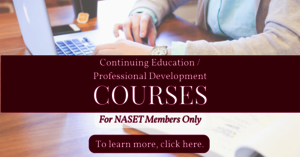 ---
TRIVIA QUESTION OF THE WEEK
Congratulations to: Shelma Brackett, Jamie Patton, Melody Owens, Titilayomi Durojaiye, Christine Morris, Patsy Ray, Olumide Akerele, Rise Jongeling, Patricia Reid, Karen Frantz-Fry, and Cindi Maurice who all knew the answer to last week's trivia question:
According to the latest research published by the Center for Disease Control (CDC), boys are how many time more likely to be identified with autism than girls?
Answer: FOUR (4) to FIVE (5) TIMES MORE LIKELY
This Week's Trivia Question: According to recent research and results of a longitudinal neuroimaging study published in the American Journal of Psychiatry, infants who experienced this type of problem during the first year of life were significantly more likely to be diagnosed later with autism spectrum disorder. Given the high prevalence of these problems among children with autism, it is likely that many children are not benefiting as much from intervention and other learning opportunities as they could if they were doing this better. What is this problem?
If you know the answer to this week's trivia questions, email it to us at contactus@naset.org by June 1, 2020. If you are correct, you will be acknowledged in next week's NASET's Week in Review
---
NASET BOARD CERTIFICATION PROGRAM IN SPECIAL EDUCATION ADVOCACY
The National Association of Special Education Teachers (NASET) and the American Academy of Special Education Professionals (AASEP) recognize the increasing need for qualified special education advocates. In order to enhance this area of concern, they have created a comprehensive special education advocacy program whereby upon completion, you become a Board Certified Advocate in Special Education (BCASE). The BCASE program offers you all the materials to be an effective, articulate, and qualified special education advocate. completion of the BCASE program will provide you with the knowledge, skills and abilities to be confident as an advocate for children with special needs and their parents.­ To learn more about becoming a Board Certified Advocate in Special Education (BCASE), click here
---
Oklahoma Governor Signs into Law Bill that Aims to Increase Number of Qualified Special Education Teachers
Gov. Kevin Stitt signed into law, last Thursday, legislation designed to increase the number of qualified special education teachers in the classroom. Senate Bill 1436, written by Sen. Gary Stanislawski (R-Tulsa) and Rep. Nicole Miller (R-Edmond), introduces a new pathway for aspiring special education teachers to certify in two areas, and provides additional training for existing special education teachers, according to an Oklahoma House of Representatives news release. "I was proud to sponsor SB 1436, which will result in the creation of a micro-credentialing program as a new pathway to increase the number of special education teachers in Oklahoma," Stanislawski said. The bill was passed with an emergency declaration, so it went into effect immediately upon the governor's signature. Read More
---
Co-Teaching in Distance Learning
Every student has needs, but they don't all have the same needs. In the English 7 classes we co-teach, for example, more than 60 percent of the students have identified special needs, and many of our students are English learners. And although our Title 1 school is able to provide an iPad for each student, given the level of poverty in the neighborhood we cannot assume that every student has internet connectivity. That's a lot of different needs, especially when you take into account that our classes have up to 38 students. We already faced a variety of challenges, but when our classes went digital almost overnight, we experienced a new layer of difficulty. As we have all year, we brainstormed, researched, and tried many approaches, all in the spirit of letting no one fail. We found four successful strategies that have kept our co-taught students thriving. Read More
---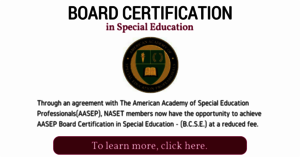 ---
Lehigh University Special Education Law Symposium-Responsive Revisions
Now to be offered in distance learning format (via secure password access) and at reduced rates, the Lehigh University Special Education Law Symposium will be held, as scheduled, from June 21-26, 2020. Weekly or "per day" registration options available. Dr. Perry Zirkel has added a new session to the originally advertised program: COVID-19 Issues under the IDEA and Section 504. Featuring a keynote by OSEP director Laurie VanderPloeg, eight new "hot topic" sessions by paired attorneys for a duel perspective, and a culminating comprehensive update from Professor Zirkel, this year's symposium promises to be the best ever in this nationally prominent program. The week also includes the overlapping, but separable Lehigh Section 504 Institute on June 25-26. In light of the pandemic, consider this uniquely safe opportunity to learn from experienced and prominent attorneys (both sides), which includes password access to their detailed outlines with complete legal citations. For complete information, see the symposium website: go.lehigh.edu/spedlaw.
---
Autism as an Advantage in AI Jobs: This Organization is Making an Argument for Neurodiversity
It was 2018, and Leon Campbell was worried about getting a job. The Hunter College grad, now 25, had a degree in computer science, but had never been employed anywhere before. Campbell, who has autism, wondered how he'd do as an employee, or whether he'd make a mistake and be penalized for it. Thanks to Hunter's accessibilities job program, though, he heard about a startup called Daivergent, whose aim is to connect companies with a remote tech workforce of folks on the autism spectrum. For the last two years, Campbell's been a quality assurance specialist, making sure that the work others are doing remotely meets the standards of the companies they're working for. He's gotten work experience, but has also gotten the chance to learn professional etiquette, how to keep pace with projects and how to fit into a company structure. Over the phone, he said he's still learning but it's all without the fear of being misunderstood or rejected by his employer. Read More
---
Increasing Cooperation in Kids with Autism
Cooperation can be a challenge for children with autism spectrum disorder (ASD) under the best of circumstances. And with the stresses and disruptions of the coronavirus crisis, those challenges have intensified for many families. At the same time, following instructions is especially important right now. As families that have been cooped up at home together begin to navigate the outside world, getting kids with ASD to follow new rules, including wearing face masks, is key to keeping them safe. If you're the parent of a child with ASD, read on for tips on how to increase cooperation while still respecting your child's autonomy and keeping fights to a minimum. Read More
---
Board Certification in Special Education Available to NASET Members

Through an agreement with The American Academy of Special Education Professionals(AASEP), NASET members now have the opportunity to achieve AASEP Board Certification in Special Education - (B.C.S.E.) at a reduced fee. AASEP Board Certification in Special Education - (B.C.S.E.) is a voluntary choice on the part of the candidate. The candidate for Board Certification wishes to demonstrate a commitment to excellence to employers, peers, administrators, other professionals, and parents. From the standpoint of the Academy, board certification will demonstrate the highest professional competency in the area of special education. Board Certification in Special Educationestablishes a much needed standard for professionals, across disciplines, who work with exceptional children. Read More
---
Chicago Teachers Union Sues Betsy DeVos, CPS Over Coronavirus Special Education Requirements
The Chicago Teachers Union is suing federal and local education officials over special education regulations the union alleges have created an "impossible burden" for school workers and threaten to interfere with student learning during the coronavirus pandemic. The union filed a nine-page federal lawsuit Tuesday against the U.S Department of Education, Education Secretary Betsy DeVos and the Chicago Board of Education, claiming its members are being forced to "conduct a whole scale redrafting" of students' special education plans in the final six weeks of the school year. "Aside from being impossible to accomplish, and from threatening to interfere with the provision of the special education services needed by these children, the redrafting of roughly 70,000 plans is highly likely to increase the anxiety and emotional distress of parents or guardians and that will further complicate the revision of these plans," the union wrote in its complaint. Read More
---
Lawsuit Says PA's Failing Special Needs Kids During Coronavirus School Closures
A pair of Bucks County families have sued Pennsylvania Gov. Tom Wolf, Education Secretary Pedro Rivera and the Pa. Department of Education in federal court, alleging that online education for children with autism during the coronavirus school shutdown has been insufficient. In a class-action suit filed this week, the families - whose full names are not revealed in the complaint - claim that "online learning is wholly inadequate to meet the needs of nonverbal and partially verbal children with autism who rely upon...in-person instruction." The case raises key legal, financial, and ethical questions. Namely, are kids with special needs getting the education they deserve during the coronavirus pandemic? And if they aren't, will districts have to pay? Read More
---

---
Parents with Degrees Give Their Children Significant Advantage in Math
Children of parents with a degree are almost a year of schooling ahead in math by the age 11 than peers whose parents have just GCSEs, a new study by the University of Sussex has discovered. Greater parental education is the strongest predictor of math attainment and faster future growth for children moving into secondary school even after adjusting for their intelligence (IQ), research by University of Sussex psychologists published today by the Royal Society reveals. Read More
---
Students with Disabilities are Receiving Unequal Education in Remote Learning
Educating first-grader Bennett Pellegrino requires four hands. Born with cerebral palsy and legally blind, Bennett's special education services include physical, occupational and speech therapy, all now done by his parents, who also work full time. "There are days that I just sit in my car and cry because I am just not enough for him. My husband is not enough for him. Even together we cannot do everything that he needs," said his mother Mary Pellegrino. Pellegrino is also a special education teacher near Philadelphia. She said the district is supportive but isn't meeting her son's needs. "The lack of guidance that they have, from the federal and state level, I think is what's really impeding districts' ability to ensure that they can do what they need to do for their students," she said. Read More
---
How will Children with Disabilities Fare when Schools Resume in the Fall?
With the school year coming to a close at districts across the country, education leaders fear that many students have struggled with online classrooms and fallen behind in their learning. As a result, they expect the so-called "summer slide"- the erosion of academic gains made over the prior year-to be far worse than usual and especially pronounced for children with disabilities. To better understand the education challenges likely to arise when classes resume in the fall, the University of Denver Newsroom turned to Jeanine Coleman, a clinical associate professor in the Morgridge College of Education. Along with a team of education experts, Coleman has worked to update important guidelines for education specialists offering their services online. Read More
---
Honor Society for Special Education Teachers

---
Preschools for Autism and Hearing Loss Adapt to Virtual Learning
As social distancing mandates have been implemented in response to the COVID-19 pandemic, many teachers have relied on creativity to continue providing educational opportunities for their students. The Mama Lere Hearing School (MLHS) and the Preschool for Children with Autism (PCA) - both of which are run by staff in the Department of Hearing and Speech Sciences at the Vanderbilt Bill Wilkerson Center - are no exception. The MLHS enrolls about 30 students ages 3-5 with hearing loss and peers with typical hearing and focuses on speech, auditory and language skills. "For children with hearing loss the critical age for maximum potential language learning is between 0 to 5 years. This is a crucial time for them," said Leena Varma, MED, CED, a teacher with the MLHS program. Read More
---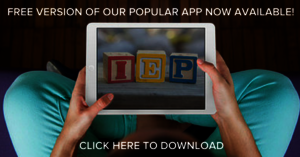 ---
Remote Learning and Mental Health: What Educators Need to Be Aware Of at This Time
In this unprecedented period of extended remote learning, the mental health and well-being of students has been a concern, from students feeling isolated and dealing with depression to handling social-emotional challenges and experiencing long-term trauma. Tech & Learning recently discussed remote learning and mental health with Dr. Peter Faustino, a school psychologist for a public school district in Westchester County, New York, and Shawna Rader Kelly, a school psychologist in Bozeman Public Schools, Montana. Both are members of the National Association of School Psychologists. Read More
---

---
LATEST JOB LISTINGS POSTED ON NASET
* Academic Resource Center Math Specialist/Teacher - Academic Resource Center (ARC) Mathematics Specialist/Teacher is a teacher leader who is responsible for supporting effective Grade 9 through 12 mathematics instruction and student learning with a particular focus on students with service plans and exceptional needs. To learn more - Click here
* Diverse Learner Teacher - We are seeking experienced full-time Diverse Learner Teachers (K-8 Grades) to join CICS Avalon, CICS Basil, and CICS Washington Park Campuses for the 2020-2021 school year. A Diverse Learner Teacher holds primary responsibility for providing academic, emotional, and physical services for students who require additional support to thrive within the school's core academic program. To learn more - Click here
* Special Education Teacher - We are looking for highly motivated and skilled Special Education teachers to join our team at District of Columbia Public Schools (DCPS). DCPS serves more than 51,000 students through the e?orts of approximately 4,000 educators in 117 schools. DCPS intends to have the highest-performing, best paid, most satis?ed, and most honored educator force in the nation and a distinctive central o?ce sta? whose work supports and drives instructional excellence and signi?cant achievement gains for DCPS students. To learn more- Click here
* Special Education Teacher - $60,000/school year (185 days), summers off with year round pay and year round appreciation. Special Education Teachers needed in Arizona (Phoenix and surrounding cities). Needs are in the self-contained and resource settings serving students with emotional disabilities (ED), Autism (A), Severe/Profound (S/P), and Intellectual Disabilities (ID). STARS is the largest school contract agency in AZ. STARS is owned and operated by Occupational Therapists. To learn more - Click here
* Special Education Teacher - The Special Education Teacher provides individual, small group, and whole-group instruction. Monitors student progress in the school environment including academic achievement and behaviors. Maintains a safe and orderly environment, which may include monitoring specific health concerns of students in the classroom and teaches social skills. To learn more - Click here
* Special Education Teacher - Environmental Charter Schools is seeking a talented and dynamic Special Education Teacher who is passionate about preparing low-income students of color for college success. The mission of the Environmental Charter Schools (ECS) is to reimagine public education in low-income communities of color to prepare conscious, critical thinkers who are equipped to graduate from college and create a more equitable and sustainable world. To learn more - Click here
* Teacher-Special Education - Tacoma Public Schools is looking for exceptional special education professionals ready to inspire and make a positive impact on students. Our special education program serves approximately 4,000 students from preschool through high school; serving ages three to twenty-one. Specially designed instruction and related services are based upon the need of each student. To learn more - Click here
* Principal New York Institute for Special Education - The ideal candidate will be a well-respected special educator with experience teaching the blind and visually impaired who possesses knowledge of students with emotional disabilities and who, preferably, has administrative experience at the departmental or building level. A proven instructional leader who will maintain a safe and healthy school environment that is conducive to learning. To learn more - Click here
* Upper Division Learning Specialist - Casady School - Collaborate with the Student Support Services Team to provide assistance and resources for students with learning and behavioral differences. Consult with the Upper Division problem solving team to review supports and monitor the progress of students with learning and behavioral differences. To learn more - Click here
* Special Education Teacher - Under the direction of the building principal and special education director, the special education teacher will develop and provide specialized instruction to meet the individual and unique needs of students with disabilities, evaluate and assess student progress based on instructional goals and objectives, and adhere to federal and state statutes and regulations governing special education services.WHY YOU'LL LOVE CCSD#1. To Learn more - Click here
If you are an Employer looking for excellent special education staff - Click here for more information
---
Food For Thought..........
Persistence and resilience only come from having been given the chance to work through difficult problems.
Gever Tulley