Week in Review - March 20, 2020
LATEST NASET NEWS ALERTS

COVID-19 ("Coronavirus") Information and Resources for Schools and School Personnel - Read More
Questions and Answers on Providing Services to Children with Disabilities During the COVID-19 Outbreak - Read more
What You Need to Know about Teaching Students with Special Needs Online During School Closings - Read more
NASET will continue to provide needed information as it becomes available. Look out for future NASET News Alerts in your inbox and on our website at : NASET NEWS ALERTS
---
NASET
WEEK IN REVIEW
National Association of Special Education Teachers
March 20, 2020 Vol 16 Issue #11
---

---
Dear NASET Members and Guests,

Welcome to NASET's WEEK in REVIEW. Here, we provide you with the latest publications fromNASET to read and or download, as well as some of the most interesting articles that have happened this week in the field of special education. We hope you enjoy this publication. Feel free to send us articles for this publication or let us know your thoughts about the WEEK in REVIEW at news@naset.org. Have a great weekend.

Sincerely,
---
NEW THIS WEEK ON NASET
NASET's Working with Paraprofessionals in Your School series
Utilization of Paraprofessionals in Special Education: Challenges and Benefits
---
This issue of NASET's Working with Paraprofessionals in Your School series was written by Jeanne Dagna, Ed.D.. The paper explores the benefits and challenges of utilizing paraprofessionals as support for students in both general and special education classroom settings. Etscheidt (2005) expounded upon the concerns that, despite the wide staffing use, paraprofessionals are extremely under-trained and lack the formalized training necessary for the roles they are asked to perform. Giangreco, Suter, and Doyle (2010) contend that the unintended negative outcomes of using paraprofessionals in the classroom often out-weigh the potential benefits. Myriad legal cases discussed the ways in which the use of paraprofessionals can be legally challenged and shared the wide-range of concerns related to the use of paraprofessionals to support students in general and special education. Although articles vary regarding the levels of support and/or concern for utilizing this staffing method, most concur that if utilized carefully and reassessed often, these paraprofessional supports can prove beneficial. Read More
---
Closed Schools Could Get OK to Not Give State Tests Amid Coronavirus, Ed Department Says
States might be able to scrap their required annual tests for closed schools, the federal education department said, as concerns about the coronavirus swept the country. Guidance released by the U.S. Department of Education says it will consider waiving requirements for state-wide tests, currently mandated in grades 3-8 and once in high school. State testing occurs throughout the spring, and some school closures were already running into planned testing windows. Those changes could have ripple effects, with rules that require states to identify their lowest performing schools also being put on pause. Read More
---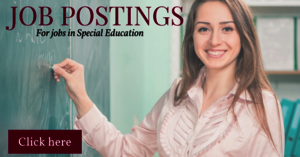 ---
How Area Schools are Planning to Instruct Thousands of Students in the Event of Long-Term Coronavirus Closures
School districts across the region are creating online lesson plans and sending students home with packets of assignments as they brace for the prospect of the spreading coronavirus causing extended school closures. More than a dozen districts serving thousands of students said they would preemptively close in the coming days to give administrators and teachers time to plan how best to deliver instruction to students in the event that schools are shut down. Others have been asking families whether they lack internet access, or have been mapping out the number of state-required instructional days and how coronavirus closures would fit in. Read More
­­
---
Utah School District Investigated for Use of Seclusion, Restraint in Disciplining Kids
Attorney Aaron Kinikini says he could not believe the story he was hearing from more than one parent in the Cache County School District. "They're doing what?" Kinikini remembers asking once the story began. Parents told Kinikini that teachers at a Cache County elementary school were assembling makeshift cells out of gym mats and keeping special needs children, as young as 5 years old, inside them. Kinikini, who is a student rights attorney with the Disability Law Center, filed an administrative complaint that alleged children were pinned against a wall, fenced in by gym mats. Read More
---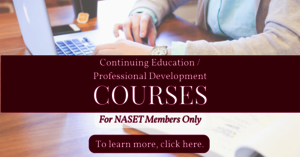 ---
TRIVIA QUESTION OF THE WEEK
Congratulations to: Kirby Morrison, Patsy Ray, Christine Garner-Duane, Cindi Maurice, Karen Frantz-Fry, Olumide Akerele, and Stephenie Blakemore who all knew the answer to last week's trivia question:
What is the name of the U.S. Supreme Court case that held that a school must offer an IEP that is "reasonably calculated to enable a child to make progress appropriate in light of the child's unique circumstances" and that IDEA does not require an optimal, ideal, or potentially-maximizing education, but "barely more than de minimis" is too low compared to grade-to-grade advancement required for mainstreamed SPED students?
Answer: ENDREW F V. DOUGLAS COUNTY SCHOOL DISTRICT
This Week's Trivia Question:
This federal law protects the privacy of student education records. The law applies to all schools that receive funds under an applicable program of the U.S. Department of Education. The law gives parents certain rights with respect to their children's education records and these rights transfer to the student when he or she reaches the age of 18 or attends a school beyond the high school level. What is the name of this federal law?
If you know the answer to this week's trivia questions, email it to us at contactus@naset.org by March 23, 2020. If you are correct, you will be acknowledged in next week's NASET's Week in Review
---
NASET BOARD CERTIFICATION PROGRAM IN SPECIAL EDUCATION ADVOCACY
The National Association of Special Education Teachers (NASET) and the American Academy of Special Education Professionals (AASEP) recognize the increasing need for qualified special education advocates. In order to enhance this area of concern, they have created a comprehensive special education advocacy program whereby upon completion, you become a Board Certified Advocate in Special Education (BCASE). The BCASE program offers you all the materials to be an effective, articulate, and qualified special education advocate. completion of the BCASE program will provide you with the knowledge, skills and abilities to be confident as an advocate for children with special needs and their parents.­ To learn more about becoming a Board Certified Advocate in Special Education (BCASE), click here
---
How AI Can Transform the Autism Services Industry
Imagine providing parents with an app that enables them to upload videos of their children, analyzed by computers applying algorithms to diagnose autism earlier in their development than currently possible. Imagine equipping autistic individuals with smart glasses that whisper instructions for navigating social situations in the user's ear. Imagine two-foot-tall humanoid robots that could serve as therapists for use in treating children with autism. Artificial intelligence (AI) has made all this possible today. AI, equipped with machine learning, is improving constantly, and is positioned to become a critical adjunct to the human element in the diagnosis and treatment of autism. The operational and clinical advantages these advances convey are creating added value propositions for those enterprises that embrace it. Read More
---
Helping Students Return to Class after Discipline Issues
When a teacher at my school asked Joey, a student with a long history of disciplinary issues stemming from attention-deficit/hyperactivity disorder and a history of trauma, to sit down for class, he began to argue. Because he was loud and disrespectful, he was sent to visit me, the dean of students. Joey and I had a talk, and he understood his role in being sent out of the room. However, he was back in class for less than 10 minutes before being asked to leave again.This happens in a thousand schools every day. Several important factors are at play, and there are ways to overcome them. I use a method I call simply "Welcome Back," and for me it's an essential part of any removal situation. Students who act out in a way that results in their removal have literally alienated themselves from the classroom community, so it's no wonder that they feel alienated. Read More
---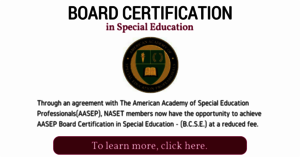 ---
Lehigh University Special Education Law Symposium
The Lehigh University Special Education Law Symposium will be held on our beautiful campus in Bethlehem, Pennsylvania June 21-26, 2020. Featuring a keynote by OSEP director Laurie VanderPloeg, eight "hot topic" sessions by paired attorneys for a dual perspective, and a culminating comprehensive update from Professor Perry Zirkel, this year's symposium promises to be the best ever in this nationally prominent program. The week also includes a separate two-day program, the Lehigh Section 504 Institute on June 25-26. For complete information, see go.lehigh.edu/spedlaw
---
Chrome Tool Helps Developers Make Websites More Color Blind Friendly
Google has launched a new Chrome tool that allows developers to mimic visual impairments like color blindness to help them fix accessibility issues on their sites. Developers can use this feature by launching Google Chrome and heading to the browser's developer tools. There's a new section titled "emulate vision deficiencies," which features a drop-down menu of vision limitations. Selecting one, such as tritanopia (a condition where a person cannot distinguish the colors blue and yellow), would allow developers to mimic the condition, changing the colors of their site so they can see if it's difficult to read without those specific colors. Google's new developer tools follow the release of Firefox's visual disability dev tools. The inclusion of these dev tools in both browsers is important, as both web browsers display sites differently. About 300 million people around the world, or 8 percent of all men and 0.5 percent of all women, are impacted by color blindness. Read More
---
New Model May Help Assess Sleep Problems in Children with Autism
Analyzing five sleep-related factors reveals associations between sleep troubles in autistic children and problem behaviors during the day, according to a new study. Children with autism are more likely to have more, and more severe, difficulties with sleep than their typical peers are. They are also more likely to have trouble regulating their emotions, attention and behavior. Understanding the connections between these two problems may help scientists develop better treatments, researchers say. Those connections have been difficult to untangle, however, because many studies of sleep in autistic children include participants ranging in age from preschoolers to adolescents. As a result, most of these studies do not account for developmental differences. Read More
---
At 8 Months, Babies Already Know Basic Grammar
Even before uttering their first words, babies master the grammar basics of their mother tongue. Thus eight-month-old French infants can distinguish function words, or functors -- e.g. articles (the), personal pronouns (she), or prepositions (on) -- from content words -- e.g. nouns (rainbow), verbs (to drive), or adjectives (green). Functors are frequently encountered because there are fewer of them, and they are placed before content words in languages such as English and French. In contrast, there is a much greater diversity of content words, which are also longer. Experiments conducted by three researchers from the Integrative Neuroscience and Cognition Center (CNRS/Université de Paris) with 175 eight-month-old babies, using a simple artificial language, demonstrated that these infants understood functors were more frequent and came before content words in their mother tongue (French). Read More
---
Gene Therapy Reverses Heart Failure in Mouse Model of Barth Syndrome
Barth syndrome is a rare metabolic disease in boys caused by mutation of a gene called tafazzin or TAZ. It can cause life-threatening heart failure and also weakens the skeletal muscles, undercuts the immune response, and impairs overall growth. There is no cure or specific treatment, but new research at Boston Children's Hospital suggests that gene therapy could prevent or reverse cardiac dysfunction. The findings, involving new mouse models of Barth syndrome, were published today "Online First" by the journal Circulation Research. In 2014, to get a better understanding of Barth syndrome, William Pu, MD, and colleagues at Boston Children's Hospital collaborated with the Wyss Institute to create a beating "heart on a chip" model of Barth syndrome. The model used heart-muscle cells with the TAZ mutation, derived from patients' own skin cells. It showed that TAZ is truly at the heart of cardiac dysfunction: the heart muscle cells did not assemble normally, mitochondria inside the cells were disorganized, and heart tissue contracted weakly. Adding a healthy TAZ gene normalized these features. Read More
---

---
Coronavirus is Poised to Inflame Inequality in Schools
The threat of COVID-19, the novel coronavirus, is forcing educators across the country to think about what they'll do if they have to close their schools for weeks or even months at a time. State and federal agencies have advised schools to create online learning plans to minimize the disruption to student learning. For some schools, that's a small leap. Their students have internet connections at home, laptops they can work from, teachers who know how to design online lessons and a strong foundation of in-school blended learning experience. But the fact is, these schools are rare. Most schools are completely unprepared - or, at best, woefully underprepared - for coronavirus and virtual learning. Unequal internet access is just the tip of the iceberg of a massive equity crisis facing U.S. schools should coronavirus force education online. Read More
---
Curricular Counsel: What Makes a 'Transformational' School?
From "personalized" to "blended" and beyond, there's no shortage of buzzwords in K-12. And at first glance, seeing a conference session on creating "transformational" schools might seem like more of the same: Nice jargon, but what does it mean? Matthew X. Joseph knows this, calling attention to it upfront. And as the director of curriculum, instruction and assessment for Massachusetts' Leicester Public Schools, he presents that idea to other educators with a real plan for action. Education Dive recently caught up with Joseph to learn more about what makes a school transformational, how to get there, and the importance of facilitating peer mentorship along the way. Read More
---
Preventing Depression and Anxiety in Children
Depression and anxiety disorders are the most common diagnosed mental health disorders in children, following attention deficit hyperactive disorder. Children below the poverty line and children living in rural areas are more at risk due to the lack of accessibility to mental health providers. Although the statistics might be alarming for caregivers, anxiety and depression, like any other disorder, have a foundation in environmental and biological influences. Children at risk for developing depression and anxiety might struggle with low self-esteem, bullying or unresolved grief related to a loss or change. Child caregivers can decrease the likelihood of a mental health disorder developing by creating a safe environment and early intervention. Read More
---
Honor Society for Special Education Teachers

---
Could Dad-to-Be's Health Affect His Newborn's Health?
The health of both mom and dad are key to a healthy pregnancy and birth, new research finds. In the study of nearly 786,000 births, researchers found that dads who weren't in the best of health were more likely to have preterm and low birth weight infants who spent time in the neonatal intensive care unit (NICU). "The study suggests that a father's health before conception should be considered, as it can affect the outcome of the pregnancy for both the child and mother," said lead researcher Dr. Alex Kasman. He's a resident physician in the department of urology at Stanford University Hospital in Stanford, Calif. Read More
---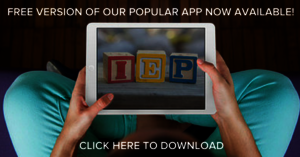 ---
Georgia Senate Votes to Widen Aid for Students with Special Needs
The Georgia Senate approved a bill that expands a state program that pays for special education students to attend private schools, capping lengthy and heated debate. The measure would require Georgia's scholarship program to grant money not only to students who have individualized education plans, as state law now says, but also to students with accommodation plans under section 504 of the federal Rehabilitation Act. Students with 504 plans may be performing on grade level but need some kind of help. Among the conditions that would qualify a child for the expanded assistance are attention deficit hyperactivity disorder, autism spectrum disorder, dyslexia and bipolar disorder. "All this bill does is make an existing program work for families and ensure all kids with special needs have access to the very program designed to help them," said state Sen. Renee Unterman, R-Buford, one of the bill's sponsors. Read More
---

---
LATEST JOB LISTINGS POSTED ON NASET
* Director of Academic Support - As program director, assist with school admissions and develop plans based on IEP/Psychological evaluation for students with mild learning disabilities, and or students with ADD/ADHD. Limited academic evaluations. Must consult regularly with teachers, students, parents, and administrators regarding the development of interventions for students demonstrating learning and/or behavioral challenges. To learn more - Click here
* Special Education Teacher - The Moffat County School District is looking for a motivated, caring, and enthusiastic persons to fill Special Education Teacher positions on the Elementary and Secondary level for the 2020-2021 School Year. Along with parents and classroom teachers the Special Education teacher will assess students' skills to determine their needs to develop and implement Individualized Education Programs for each student based on their specific needs and abilities.To learn more - Click here
* Technology Resources Teacher - Is responsible for teaching computer skills, and 21st century technology skills. The position will work as a member of the STEM team to advance the mission of the Goodwill Excel Center to ensure students are job ready, especially upon graduation. The Technology Resource Teacher will support GEC students with accessing their on-line courses, and facilitate student learning as it relates to understanding the functions of computers, the internet and with accessing and mastering on-line curriculum. To learn more - Click here
* Special Education Instructor - Mathematics - The Teacher of Record, will also serve as Special Education Instructor charged with working with Excel Center students who need extra support, or require an advanced program of learning in order to reach their full educational potential. TORs/Special Education instructors may work with individuals who have physical disabilities, sensory impairments (i.e. hearing or visual), speech and language difficulties, learning difficulties such as dyslexia, conditions such as autism, social, emotional and mental health needs, or have a combination of these difficulties. To learn more - Click here
* Special Education Teacher - Ascend is a network of K-12 public charter schools serving 5,500 students in 15 schools across Brooklyn-New York's most populous borough. Our undertaking is to lead all students on a great intellectual adventure, provide them with an exceptional college preparatory education, and place them firmly on the path to success in college and beyond. To learn more - Click here
* Diverse Learning Teacher/Special Education - The primary responsibilities of the Special Education Teacher are to maintain quality services in accordance with state/federal guidelines and ensuring that instruction, modifications, etc. for students with special needs are being implemented consistently. An ideal candidate is someone who has a proven record of success and is committed to maintaining high expectations for students. To learn more - Click here
* 2020-2021 Classroom Teachers (PreK-12th) - Founded in 2013, InspireNOLA Charter Schools is currently the highest performing charter school management organization in New Orleans. InspireNOLA operates seven public charter schools and serves more than 5,000 students in Pre-Kindergarten through 12th grade. To leern more - Click here
* Teacher (10-month) SY 2020-21 - As part of a comprehensive reform e?ort to become the preeminent urban school system in America, DCPS intends to have the highest-performing, best paid, most satis?ed, and most honored educator force in the nation and a distinctive central o?ce sta? whose work supports and drives instructional excellence and signi?cant achievement gains for DCPS students. To learn more - Click here
* Special Education Teacher - Stars is seeking Special Education Teachers in Arizona (Phoenix and surrounding cities). With a proven track record, STARS is able to offer you an unbeatable support system and resources. We are hiring for the 2020-2021 school year. STARS places Special Education Teachers throughout the Phoenix, Tucson and the surrounding area public schools. to learn more - Click here
* 2020 Arizona Education Job Fairs - The Arizona Department of Education will be hosting the 2020 Arizona Education Job Fairs. Arizona public schools will be looking for administrators, teachers, related service providers, and support staff. To learn more - Click here
If you are an Employer looking for excellent special education staff - Click here for more information
---
Food For Thought..........
To handle yourself, use your head; to handle others, use your heart.
Eleanor Roosevelt
---