Week in Review - January 31, 2020

---
NASET
WEEK IN REVIEW
National Association of Special Education Teachers
January 31, 2020 Vol 16 Issue #5
---

---
Dear NASET Members and Guests,

Welcome to NASET's WEEK in REVIEW. Here, we provide you with the latest publications fromNASET to read and or download, as well as some of the most interesting articles that have happened this week in the field of special education. We hope you enjoy this publication. Feel free to send us articles for this publication or let us know your thoughts about the WEEK in REVIEW at news@naset.org. Have a great weekend.

Sincerely,
---
NEW THIS WEEK ON NASET
February 2020 Special Educator e-Journal
Table of Contents
---
To access full this months e-Journal, Click Here
---
Students Launch Project to Talk Mental Health at Elementary Schools
Students at an Orem charter school are organizing to help other students with their mental health. They hope to eventually bring their program to all elementary schools in Utah County. They're calling it the Reach Out Initiative - with the goal of encouraging students to reach out to meet new friends, connect with others in the community and ask for professional help if they need it. Allison Richardson of Lumen Scholar Institute says: It's basic knowledge. Our ancestors have been doing it forever. It's just we've been caught up in the confusion of the electronic age and the isolation that's been happening because of it. Read More
---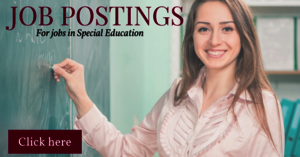 ---
Largest-Ever Study Ties Over 100 Genes to Autism
More than 100 genes appear to be involved in autism spectrum disorders (ASD), according to the largest genetic study of the condition to date. The study, involving over 50 centers around the globe, identified 102 genes associated with ASD -- including a few dozen that had not been recognized before. Some of the genes are also associated with intellectual disabilities and developmental delays, the researchers said. But others are unique to ASD, and appear related to the social difficulties that mark the disorder. Read More
­­
---
NEW NASET BOARD CERTIFICATION PROGRAM IN SPECIAL EDUCATION ADVOCACY
The National Association of Special Education Teachers (NASET) and the American Academy of Special Education Professionals (AASEP) recognize the increasing need for qualified special education advocates. In order to enhance this area of concern, they have created a comprehensive special education advocacy program whereby upon completion, you become a Board Certified Advocate in Special Education (BCASE). The BCASE program offers you all the materials to be an effective, articulate, and qualified special education advocate. completion of the BCASE program will provide you with the knowledge, skills and abilities to be confident as an advocate for children with special needs and their parents.­ To learn more about becoming a Board Certified Advocate in Special Education (BCASE), click here
---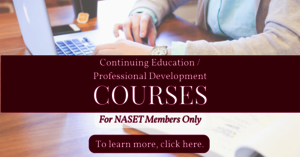 ---
TRIVIA QUESTION OF THE WEEK
Congratulations to: Jen Moody, Jennifer Mabry Ragsdale, Deanna Motts, Zenaida Lemus, Tracey Christilles, Patsy Ray, Jenny Bassford, Cindi Maurice, Meaghan Riley, Rebekah Wallis, Olumide Akerele, and Karen Frantz-Fry who all knew the answer to last week's trivia question:
One-fourth of children under age 8 with this disorder-- most of them black or Hispanic -- are not being diagnosed, which is critical for improving quality of life. The findings show that despite growing awareness about the disorder, it is still under-diagnosed, particularly in black and Hispanic people. Researchers analyzed the education and medical records of 266,000 children who were 8 years old in 2014, seeking to determine how many of those who showed symptoms of the disorder were not clinically diagnosed or receiving services. What is the disorder?
Answer: AUTISM
This Week's Trivia Question:
Henry Winkler, Cher, Mary Tyler Moore, Bill Gates, and Benjamin Franklin all experienced symptoms associated with this specific learning disability associated with math. What is the name of the learning disability related to mathematics that all of these famous people have in common?
If you know the answer to this week's trivia questions, email it to us at contactus@naset.org by February 3, 2020. If you are correct, you will be acknowledged in next week's NASET's Week in Review
---
People with Autism Have Increased Incidence of Neurological Problems
People with autism have more brain-related health problems, such as headaches and epilepsy, than typical people do, according to a survey of twins. The study is the first to look at associations between autism and physical health problems among twins. The study found no association between autism and other physical conditions, such as gastrointestinal problems and infectious diseases, however. "I find it particularly remarkable that our results are so clear in terms of confirming that [autism] but also autistic traits are associated with neurological alterations, and no other somatic issues are equally associated," says lead investigator Sven Bolte, director of the Center of Neurodevelopmental Disorders at the Karolinska Institutet in Stockholm, Sweden. The findings also support the idea that autism is a condition of the brain, Bölte says, and not of the immune system or the gut. Read More
---
Report on Special Education Overlooks Parent Complaints
The New Mexico Public Education Department released an annual report which states Española School District was 100 percent compliant with federal special education law, despite the District receiving multiple citations from the Department for violations during the 2018-2019 school year. District Student Services and Wellness Director Deirdra Montoya presented the results of Española's Annual Determination Report at the Jan. 15 Española School Board meeting. "I'm very happy to report that EPS is in 100 percent compliance," she said. Determination reports are conducted annually at every district and school in the state, and determine whether a district complies with 17 "indicators" that ensure students with special needs are receiving the proper services. Read More
---
Excess Screen Time May Impede Brain Development
A new study is reinforcing the notion that children shouldn't spend a lot of time staring at screens, whether it's a television, a computer or a cellphone. Published in JAMA in November, the study provides evidence that screen time beyond what's recommended by the American Academy of Pediatrics leads to diminished development in the part of the brain that supports language and literacy. What researchers saw on brain scans of the 47 study participants, who ranged from 3 to 5 years of age, was also confirmed by assessing the child's emergent literacy skills. The reason may be because kids parked in front of the TV are interacting less with their environment and their caregivers. In the early years of life, one-on-one social interaction stimulates the brain much more than watching TV, said Dr. Ameera Nauman, a OSF HealthCare pediatrician based in Alton. Read More
---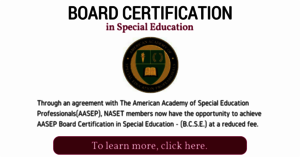 ---
Deaths of People with Intellectual Disabilities in Pa. Went Unreported, says Federal Regulator
Companies that help Pennsylvanians living with intellectual disabilities failed to report two deaths and thousands of other "critical incidents" in 2015 and 2016, according to an audit by a federal inspector general. The same audit concluded that state officials failed to ensure those companies followed the rules. Critical incidents involve things like abuse, neglect, an emergency room visit or the death of a developmentally disabled person who receives Medicaid benefits, according to the report by the U.S. Department of Health and Human Services Office of Inspector General. Medicaid rules require such incidents to be reported to the commonwealth within 24 hours, and state law requires suspicious deaths to be referred to police. Read More
---
How Teacher Preparation Programs Can Help All Teachers Better Serve Students with Disabilities
Roughly 7 million students in the K-12 public school system-14 percent-are identified as students with disabilities. Of these, more than 62 percent spend a large majority of their day in general education classrooms. Given the numbers, it is clear that general education teachers should possess the tools necessary to help students with disabilities succeed. Teacher preparation programs can be a powerful and critical lever for ensuring this support; however, most teacher preparation programs do not center students with disabilities in their curriculum for general education teachers. The K-12 public school system is simply not meeting the needs of students with disabilities, leading to huge gaps in their preparedness for college and careers. Students with disabilities consistently score lower on proficiency tests than their nondisabled peers. High school graduation rates are also significantly lagging: In the 2016-17 academic year, the public high school four-year graduation rate for students with disabilities across the United States was 67.1 percent, compared with an 84.6 percent rate for all students. Read More
---
How Does Cyberbullying Impact Young Psychiatric Inpatients?
Cyberbullying can magnify symptoms of depression and post-traumatic stress disorder (PTSD) in young inpatients at an adolescent psychiatric hospital, according to a new study published in the Journal of Clinical Psychiatry. "Even against a backdrop of emotional challenges in the kids we studied, we noted cyberbullying had an adverse impact. It's real and should be assessed," said Philip D. Harvey, Ph.D., professor of psychiatry and behavioral sciences at the University of Miami Miller School of Medicine. Harvey says children with a history of abuse were more likely to be cyberbullied, suggesting that assessments for childhood trauma should also include assessments for cyberbullying. Likewise, children who report being cyberbullied should be assessed for a history of childhood trauma. Read More
---
How VR Helps Kids with Autism Make Sense of the Real World
A specialist care facility in England is using virtual reality (VR) headsets and data mining to help children with autism to acclimatise to scenarios they are likely to encounter outside of school. Staff at Prior's Court, located in Berkshire, southern England, hope the high-tech approach helps students adapt to the real world and enjoy new experiences such as virtual skiing or deep-sea diving. People with autism may find unfamiliar situations stressful. The VR scenarios introduce children to situations like visiting a shopping mall or getting on an aircraft without leaving the comfort and safety of their classroom. "Our young people, they have difficulties with sensory issues so they can find it overwhelming going to very busy places or transitioning to a new place," Nuno Guerreiro, computing teacher at Prior's Court School told Reuters. Read More
---
Issues of the Environment: New Report Highlights Environmental Health Risks For Michigan Children
Pollution found in our air and water can lead to serious health issues. A new report from the Michigan Environmental Council explored such risks, especially for children. Michigan Environmental Council program director Tina Reynolds discusses the report with WEMU's David Fair in this week's "Issues of the Environment." Cancer, autism, asthma and attention deficit disorder afflict Michigan children at a greater rate than the nationwide average, according to a recent report. The new children's environmental health profile provides a report card that details some of the possible connections to environmental problems. The reports emphasizes the importance of protecting children from environmental threats, she said. Exposure to harmful agents from a young age can harm the health of children who "breathe, eat and drink more, in proportion to their body size, than do adults, and because their bodies and brains are still developing." Read More
---

---
Poor Mental Health 'Both Cause and Effect' of School Exclusion
Children with mental health needs require urgent support from primary school onwards to avoid exclusion, which can be both cause and effect of poor mental health, new research concludes. The research, led by the University of Exeter, and published in Child and Adolescent Mental Health, concluded that a swift response is needed, finding that young people with mental health difficulties were more likely to be excluded and also suffer ill-effects from exclusion. The research, which was initially funded by a doctoral studentship from the NIHR Collaboration for Leadership in Applied Health Research and Care South West Peninsula, found gender differences in the relationship between mental health and exclusion. Read More
---
Coffee Cart Program Gives Students with Special Needs a Chance to Gain Work Experience
Kelsey Buss is a Cotopaxi High School special education student who has been making large strides in her education because of a new school program: The Coffee Cart Program. The Coffee Cart Program teaches special education students to further their horizons and prepare them for life after high school. It was started by the Gus Belt Family Foundation, which was created by Julie Lang because of the growing number of special education students who never pursue a career after graduation. "It's not just the skills we're teaching, it's the mentality of special education," Lang said. "It's a population that is overlooked. Eighty percent of children with disabilities never work. They're unemployed; that's a lot of kids." Read More
---
Inclusive Kickball League Finds Joy in Friendly Competition
Friends of all ages and abilities meet once a month at the Charleston Convention Center for a kickball tournament. While the sport itself can teach lifelong skills; friendship is at the forefront. The idea was sparked when the North Charleston Recreation Department realized that those with special needs had a lack of available sports. So we looked at our recreational department and realized that we need to be little bit more intentional in our planning to include everyone," says Program Director Kathy Kackley, "Kickball is something that everyone loves to play." The joy in the room is simply contagious. The league is made up of Students from North Charleston High School and members of Club Horizons of Charleston. They take turns playing against eachother with the help of North Charleston first responders. Read More
---
Honor Society for Special Education Teachers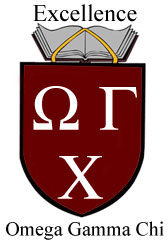 ---
Real Risks Associated with Cannabis Exposure During Pregnancy
A new study from researchers at Western University and Queen's University definitively shows that regular exposure to THC, the main psychoactive ingredient in cannabis, during pregnancy has significant impact on placental and fetal development. With more than a year since the legalization of recreational cannabis in Canada, the effects of its use during pregnancy are only now beginning to be understood. The study, published today in Scientific Reports, uses a rat model and human placental cells to show that maternal exposure to THC during pregnancy has a measurable impact on both the development of the organs of the fetus and the gene expression that is essential to placental function. The researchers demonstrated in a rat model that regular exposure to a low-dose of THC that mimics daily use of cannabis during pregnancy led to a reduction in birth weight of 8 per cent and decreased brain and liver growth by more than 20 per cent. Read More
---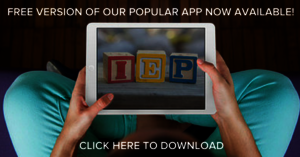 ---
Rich Rewards: Scientists Reveal ADHD Medication's Effect on the Brain
Attention-deficit hyperactivity disorder (ADHD) is a neurobiological disorder characterized by symptoms of hyperactivity, inattention and impulsivity. People with the condition are often prescribed a stimulant drug called methylphenidate, which treats these symptoms. However, scientists do not fully understand how the drug works. Now, researchers at the Okinawa Institute of Science and Technology Graduate University (OIST) have identified how certain areas of the human brain respond to methylphenidate. The work may help researchers understand the precise mechanism of the drug and ultimately develop more targeted medicines for the condition. Previous research suggests that people with ADHD have different brain responses when anticipating and receiving rewards, compared to individuals without ADHD. Scientists at OIST have proposed that in those with ADHD, neurons in the brain release less dopamine -- a 'feel-good' neurotransmitter involved in reward-motivated behavior -- when a reward is expected, with dopamine neurons firing more when a reward is given. Read More
---

---
LATEST JOB LISTINGS POSTED ON NASET
* Teacher (10-month) SY 2020-21 - As part of a comprehensive reform e?ort to become the preeminent urban school system in America, DCPS intends to have the highest-performing, best paid, most satis?ed, and most honored educator force in the nation and a distinctive central o?ce sta? whose work supports and drives instructional excellence and signi?cant achievement gains for DCPS students. To learn more - Click here
* Special Education Teacher - Stars is seeking Special Education Teachers in Arizona (Phoenix and surrounding cities). With a proven track record, STARS is able to offer you an unbeatable support system and resources. We are hiring for the 2020-2021 school year. STARS places Special Education Teachers throughout the Phoenix, Tucson and the surrounding area public schools. to learn more - Click here
* Teacher - Special Education Coordinator - Maintains a safe and healthy learning environment. Provides developmentally appropriate curriculum to promote the physical and intellectual growth of the student's/patient's. Provides positive guidance to support the social and emotional development of the student/patient. To learn more - Click here
* 2020 Arizona Education Job Fairs - The Arizona Department of Education will be hosting the 2020 Arizona Education Job Fairs. Arizona public schools will be looking for administrators, teachers, related service providers, and support staff. To learn more - Click here
* The Newark Board of Education is Hiring Now! - Newark Board of Education (NBOE) is now accepting applications for Special Education Teachers for the 2020-21 school year and still has openings for the 2019-20 school year. Certified teachers, career changers, and recent graduates should apply by January 31 for early priority for the 2020-21 school year, and as soon as possible for consideration for the 2019-20 school year. To learn more - Click here
* Head of School - The Westview School seeks a dynamic, enthusiastic and engaging leader who is excited by the school's distinctive mission, history, culture, and values. The appointee will have strong leadership skills and a genuine knowledge and love for children on the autistic spectrum. To learn more - Click here
* Principal - Julie Billiart Schools - ("JB Schools") is a network of Catholic, non-public schools serving children in grades K-8 with special learning challenges. Currently operating on two campuses in Lyndhurst and Akron with plans to expand to a third campus in Greater Cleveland in August 2021, JB Schools creates unique learning environments for students with autism, ADD/ADHD, dyslexia and social learning challenges. To learn more - Click here
* Classroom Special Educators Needed - Fulltime NYS Certified Special Education Teacher needed in Manhattan, Brooklyn or Bronx private schools for children with developmental and behavioral delays. The position offers a competitive salary and benefits. The ideal candidate is a school-based professional with a friendly and team player demeanor. To learn more - Click here
If you are an Employer looking for excellent special education staff - Click here for more information
---
Food For Thought..........
Happiness is when what you think, what you say, and what you do are in harmony.
Mahatma GandhI
---