Week in Review - January 3, 2020

---
NASET
WEEK IN REVIEW
National Association of Special Education Teachers
January 3, 2020 Vol 16 Issue #1

---
Dear NASET Members and Guests,

Welcome to NASET's WEEK in REVIEW. Here, we provide you with the latest publications fromNASET to read and or download, as well as some of the most interesting articles that have happened this week in the field of special education. We hope you enjoy this publication. Feel free to send us articles for this publication or let us know your thoughts about the WEEK in REVIEW at news@naset.org. Have a great weekend.

Sincerely,
---
NEW THIS WEEK ON NASET
SPECIAL EDUCATOR E-JOURNAL
January 2020
---
To access this months e-journal Click Here
---
The Answer for Schools is Not More Technology. It's Teachers and Human Connection.
A kindergarten teacher recently told me that at conference night one of her student's parents verbally attacked her for using Chromebooks during morning meeting time. This teacher uses Chromebooks responsibly and is a wonderful teacher, but deep down I couldn't help but cheer as I wondered, "Could it be that parents are waking up to the realization that too much screen time is part of what ails our education system?" We sit in front of screens to do work, listen to music, play games and escape from life's stress. We put children in front of screens at restaurants to keep them quiet, and we do the same in classrooms that may be too large or when teachers are working with small groups. Screens entertain us, help us relax and help us answer the questions we ponder as fast as we can ask them. However, the secret is out: technology alone stinks as a learning model. Education technology is in its infancy, and the appeal to entrepreneurs seems understandably insatiable. The disconnect between business and education is that entrepreneurs focus on profits, while educators focus on children and learning. Read More
---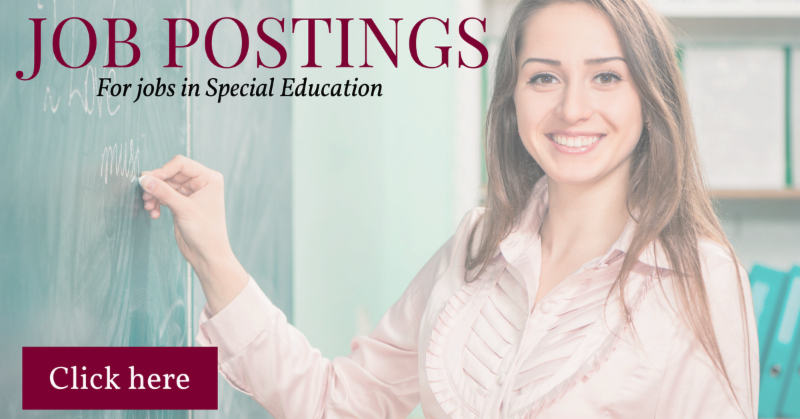 ---
Striving for 'the Truth': Students, Teachers Work to Create More Inclusive Curricula
In the middle of a bulletin board in Tony Jennaro's La Follette High School classroom is a question: "How do we tell the full history of all Americans?" It's a question for his students, but it's one he and other teachers and administrators around the Madison Metropolitan School District are trying to answer, too, as they work to create more inclusive curricula. "If social studies is about creating citizens, it's imperative to show all of our students the ways that they and (people of different backgrounds) have contributed and continue to contribute to our society," said Jennaro, in his fourth year at LHS. Read More
---
Major Changes in IEP Diagnosis and Classification for Children with Disabilities Proposed by NASET
The National Association of Special Education Teachers (NASET) is proposing major changes to the existing system in which children with disabilities are diagnosed and classified on EPs (Individual Educational Programs). This new system will provide all professionals working in the field of special education, college students preparing to work with children with special needs, administrators, college professors, parents, and students with disabilities the information necessary to adequately determine the most comprehensive, detailed, and precise diagnoses of disabilities or disorders seen in infants, toddlers, children, and adolescents, particularly in the educational environment. Read More
---
Board Certification in Special Education Available to NASET Members

Through an agreement with The American Academy of Special Education Professionals(AASEP), NASET members now have the opportunity to achieve AASEP Board Certification in Special Education - (B.C.S.E.) at a reduced fee. AASEP Board Certification in Special Education - (B.C.S.E.) is a voluntary choice on the part of the candidate. The candidate for Board Certification wishes to demonstrate a commitment to excellence to employers, peers, administrators, other professionals, and parents. From the standpoint of the Academy, board certification will demonstrate the highest professional competency in the area of special education. Board Certification in Special Educationestablishes a much needed standard for professionals, across disciplines, who work with exceptional children. Read More
---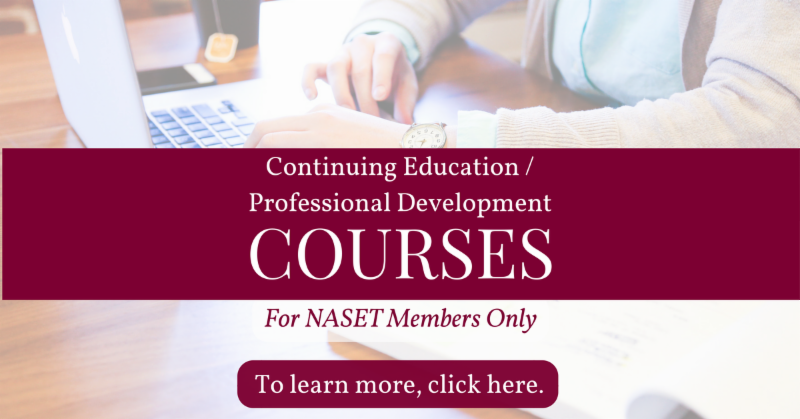 ---
TRIVIA QUESTION OF THE WEEK
QUESTION:
Ever since humans domesticated the dog, the faithful, obedient and protective animal has provided its owner with companionship and emotional well-being. Now, a study from Johns Hopkins Medicine suggests that being around "man's best friend" from an early age may have a health benefit as well -- lessening the chance of developing a specific psychiatric disorder as an adult. What is the disorder?
If you know the answer, please email us at contactus@naset.org by January 6, 2020 and we will acknowledge your correct answer in the next issue of NASET's Week in Review.
WISHING YOU ALL A VERY HAPPY AND HEALTHY NEW YEAR AND A WONDERFUL START TO 2020
---

---
Measuring Mutations in Sperm May Reveal Risk for Autism in Future Children
Autism spectrum disorder (ASD) is a condition that affects social interaction, communication, interests, and behavior. The exact cause of ASD is unknown, but it's thought that several complex genetic and environmental factors are involved. It is widely believed that the disorder is linked to de novo mutations that appear only in the child and are not inherited from either parent's DNA. In a new study by the University of California, San Diego School of Medicine, scientists depict a strategy to measure disease-causing mutations found distinctly in the sperm of the father, giving a progressively accurate appraisal of ASD risk in future children. Read More
---
A Recent Study Found a Link Between C-Sections, ADHD and Autism, But How Concerned Should Parents Be?
A recent analysis suggests that children who are born by cesarean delivery may be more likely to develop autism or attention deficit disorders, but medical professionals caution that more nuanced research still needs to be done to explore the association. For the meta-analysis that was published by JAMA Network Open in August 2019, researchers reviewed data from more than 60 studies that involved more than 20 million births in 19 countries. They found that C-sections were associated with approximately a 33% higher chance of an autism spectrum disorder and 17% higher odds of ADHD diagnosis when compared to vaginal births. They did not find a significant link to other disorders. Still, medical experts - including the study's authors - have been careful to say that correlation doesn't equal causation. Here's what else you need to know about the potential association of C-sections and autism or ADHD. Read More
---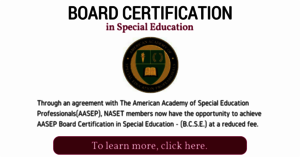 ---
A New Method for Boosting the Learning of Mathematics
How can mathematics learning in primary school be facilitated? A recent study conducted by the University of Geneva (UNIGE), Switzerland, had shown that our everyday knowledge strongly influences our ability to solve problems, sometimes leading us into making errors. This is why UNIGE, in collaboration with four research teams in France, has now developed an intervention to promote the learning of maths in school. Named ACE-ArithmEcole, the programme is designed to help schoolchildren surpass their intuitions and informal knowledge, and rely instead on the use of arithmetic principles. And the results are surprising. More than half (50.5%) of the students who took part in the intervention were able to solve difficult problems, as compared to only 29.8% for pupils who followed the standard course of study. The corresponding study can be found in the journal ZDM Mathematics Education. Read More
---
Moms' Obesity in Pregnancy is Linked to Lag in Sons' Development and IQ
A mother's obesity in pregnancy can affect her child's development years down the road, according to researchers who found lagging motor skills in preschoolers and lower IQ in middle childhood for boys whose mothers were severely overweight while pregnant. A team of epidemiologists, nutritionists and environmental health researchers at Columbia University Mailman School of Public Health and the University of Texas at Austin and found that the differences are comparable to the impact of lead exposure in early childhood. The findings are published in BMC Pediatrics. The researchers studied 368 mothers and their children, all from similar economic circumstances and neighborhoods, during pregnancy and when the children were 3 and 7 years of age. At age 3, the researchers measured the children's motor skills and found that maternal obesity during pregnancy was strongly associated with lower motor skills in boys. Read More
---
Understanding the Adolescent Brain
New research from University of Alberta neuroscientists shows that the brains of adolescents struggling with mental-health issues may be wired differently from those of their healthy peers. This collaborative research, led by Anthony Singhal, professor and chair in the Department of Psychology, involved adolescents between the ages of 14 and 17 who had a history of mental-health problems, including depression, anxiety, and ADHD. This group of teens received magnetic resonance imaging (MRI) scans designed to examine the white matter of their brains and were compared to scans from a second set of adolescents in the same age range who did not have a history of mental-health issues. The results of the study show clear differences in connective neural pathways, as a function of cognitive control, between the healthy adolescents and those struggling with mental-health issues. Read More
---
Mark Ruffalo, Danny DeVito Among Stars Pressing Hollywood to Cast More Actors with Disabilities
A letter featuring the signatures of numerous top Hollywood performers and creators urging the entertainment industry to be more inclusive of performers with disabilities has permeated throughout show business, and there's no sign of letting up. "The entertainment industry has made strides in prioritizing diversity," the letter, obtained by Deadline on Friday, said. "At the 2019 Academy Awards, diversity and related topics such as race, immigration, and sexual orientation were explicitly mentioned on stage 38 times." The letter has already been signed by the likes of Norman Lear, Glenn Close, Danny DeVito, Jason Alexander, Mark Ruffalo and many others, and is being circulated by the Ruderman Family Foundation, a leading organization spearheading disability inclusion that has been instrumental in sounding the alarm on shows and films that cast able-bodied performers in disabled roles. Read More
---
Making Work More Inclusive for Employees with Disabilities
Persons with disabilities often possess above average to superior intelligence, having overcome major obstacles and display a positive, can-do attitude. Such individuals typically make great additions to professional staff in any industry. That said, prospective employers can execute certain actions that might make the work experiences of those befitting this category more favorable. Read More
---

---
New Lawsuit Charges Delays in NYC Special Education Cases Violate Federal Law
Advocates for children with special needs say in a new federal lawsuit that the city faces a crisis-level shortage of special education judges. Anna Giabourani, the mother of a five-year-old with autism who is the sole plaintiff in the suit filed last week, says she's waited almost three months for the city to appoint her son a judge who, by law, is supposed to be assigned immediately, says the suit filed last week in Manhattan Federal Court. Hundreds, if not thousands, of families across the city may be in a similar position, advocates say. "When you deny due process, it's a denial of civil rights," said Regina Skyer, Giabourani's lawyer. After years of strain, the hearing system set up for special education complaints is at a breaking point, advocates for children say. Read More
---
ADD vs. ADHD: Experts Explain the Difference Between the Two
Daydreaming, fidgeting, finding yourself easily distracted-they're all clear symptoms of attention-deficit/hyperactivity disorder (ADHD). Or is it attention-deficit disorder (ADD)? Is there even a difference between the two? The terms are often used interchangeably, but in reality, they're actually not the same thing-and that confusion stems from how experts have classified the neurodevelopmental disorder in the past. A little history lesson: According to CHADD, the American Psychiatric Association (APA) first mentioned ADD, with or without hyperactivity, in 1980, even though it was known by other names before that. Then, in 1987, the name was changed from ADD to ADHD; but it was 1994 before the APA introduced the disorder with its current name: ADHD with three different types: inattentive type, hyperactive/impulsive type, and combined type. Read More
---
Augmenting Attention Treatment Therapies for Difficult-to-Treat Anxiety in Children and Adolescents
Between 30 to 50 percent of youth in the United States diagnosed with an anxiety disorder fail to respond to cognitive-behavior therapy (CBT). A new study in the Journal of the American Academy of Child and Adolescent Psychiatry (JAACAP), published by Elsevier, reports that computer-based attention training could reduce anxiety in children and adolescents. "CBT is the leading evidence-based psychosocial treatment," said co-lead author Jeremy Pettit, PhD, a Professor in the Department of Psychology and Center for Children and Families at Florida International University. "So there is a critical need to have other treatment options available for this population given that persistent anxiety is associated with distress, impairment in functioning, and elevated risk for other psychiatric disorders and suicide." Read More
---
Honor Society for Special Education Teachers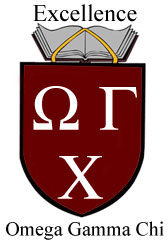 ---
Florida Dental Program Draws Concerns for People with Disabilities
As Florida wrestles with the future of services for people with intellectual and developmental disabilities, a top state official is warning that one program isn't working for them. Florida in 2018 placed people with disabilities into a dental program that is run by a handful of managed-care companies. But Agency for Health Care Administration Secretary Mary Mayhew said this week she's "acutely concerned" that the program is not working as it should. "Currently, Florida is not meeting the mark on access to dental care, and I am acutely concerned about appropriate access for individuals with intellectual and developmental disabilities," Mayhew said in a statement. "I intend to hold plans accountable to meeting the necessary targets to ensure timely access to dental care within our Medicaid program." Read More
---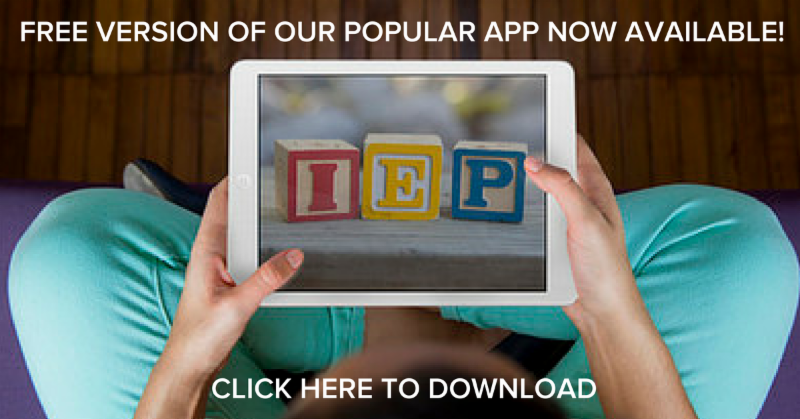 ---
Bilingual Children are Strong, Creative Storytellers, Study Shows
Bilingual children use as many words as monolingual children when telling a story, and demonstrate high levels of cognitive flexibility, according to new research by University of Alberta scientists. "We found that the number of words that bilingual children use in their stories is highly correlated with their cognitive flexibility -- the ability to switch between thinking about different concepts," said Elena Nicoladis, lead author and professor in the Department of Psychology in the Faculty of Science. "This suggests that bilinguals are adept at using the medium of storytelling." Vocabulary is a strong predictor of school achievement, and so is storytelling. "These results suggest that parents of bilingual children do not need to be concerned about long-term school achievement, said Nicoladis. "In a storytelling context, bilingual kids are able to use this flexibility to convey stories in creative ways." Read More
---

---
LATEST JOB LISTINGS POSTED ON NASET
* Head of School - The Westview School seeks a dynamic, enthusiastic and engaging leader who is excited by the school's distinctive mission, history, culture, and values. The appointee will have strong leadership skills and a genuine knowledge and love for children on the autistic spectrum. To learn more - Click here
* Long Term Sub Special Education 4th Grade STEM Teacher - The Quad Preparatory School is an alternative, non-profit, K-12 college preparatory school dedicated to the education of Twice Exceptional Students -- bright, neurodiverse, and creative children who learn differently. The Quad Preparatory School is a young, fast-growing school founded five years ago, and also a vibrant professional learning community for employees. To learn more - Click here
* Principal - Julie Billiart Schools - ("JB Schools") is a network of Catholic, non-public schools serving children in grades K-8 with special learning challenges. Currently operating on two campuses in Lyndhurst and Akron with plans to expand to a third campus in Greater Cleveland in August 2021, JB Schools creates unique learning environments for students with autism, ADD/ADHD, dyslexia and social learning challenges. To learn more - Click here
* Classroom Special Educators Needed - Fulltime NYS Certified Special Education Teacher needed in Manhattan, Brooklyn or Bronx private schools for children with developmental and behavioral delays. The position offers a competitive salary and benefits. The ideal candidate is a school-based professional with a friendly and team player demeanor. To learn more - Click here
* Teacher Assistant - The Teacher Assistant assists the classroom teacher in carrying out the academic and behavioral objectives set forth in the child's Individualized Education Plan (IEP) by providing direct instructional services to students and performing non-teaching support duties under the supervision of the classroom teacher. To learn more - Click here
* Resource Specialist - The Resource Specialist is a certificated, exempt position with Element Education, Inc. (EEI) which operates Dimensions Collaborative and Community Montessori Charter Schools. The Resource Specialist directly reports to the Director of Special Education. The Resource Specialist will work directly with the Director of Special Education to implement the EEI's Special Education programs and provide support and guidance to Educational Facilitators and parents of students with special needs. To learn more - Click here
* Special Education Teacher - Eastern Illinois Area of Special Education (Charleston, IL). Spec. Ed. Teacher. Develop materials for indiv. programs, goals/objectives for students, and evaluate acad/therapeutic/social growth for Spec. Ed students (K - age 21). Keep records and progress reports. Give standardized tests, other evaluative materials, maintain IEPs. To learn more - Click here
If you are an Employer looking for excellent special education staff - Click here for more information
---
Food For Thought..........
Tomorrow is the first blank page of a 365-page book. Write a good one.
Brad Paisley
---